How to Travel Gluten Free in Europe
Food is an important part of travel, but things get complicated when you have to eat 100% gluten free. What is a trip to Paris without a buttery, flaky croissant? Or a trip to Rome without devouring a whole pizza? Lucky for you, you can travel pretty much anywhere in Europe gluten free with a little bit of planning. This is a guide to exploring gluten free Europe based on my experiences as a traveling Celiac.
After 10 years of living 100% gluten free with Celiac Disease, I've learned that one of the hardest parts about it is the fear of getting outside of your comfort zone. Traveling gluten free to Europe is all about taking one step outside that comfort zone, and setting up a safety net that makes you feel comfortable.
Traveling gluten free doesn't have to be filled with anxiety. You can start checking things off your bucket list tomorrow, you just have to approach it a little differently.
Disclaimer: Some of the links in this post, like hotel links, are affiliate links, meaning at no additional cost to you, we make a little bit of money if you click through and book. That being said, we would never recommend something to you that we don't stand behind 100%.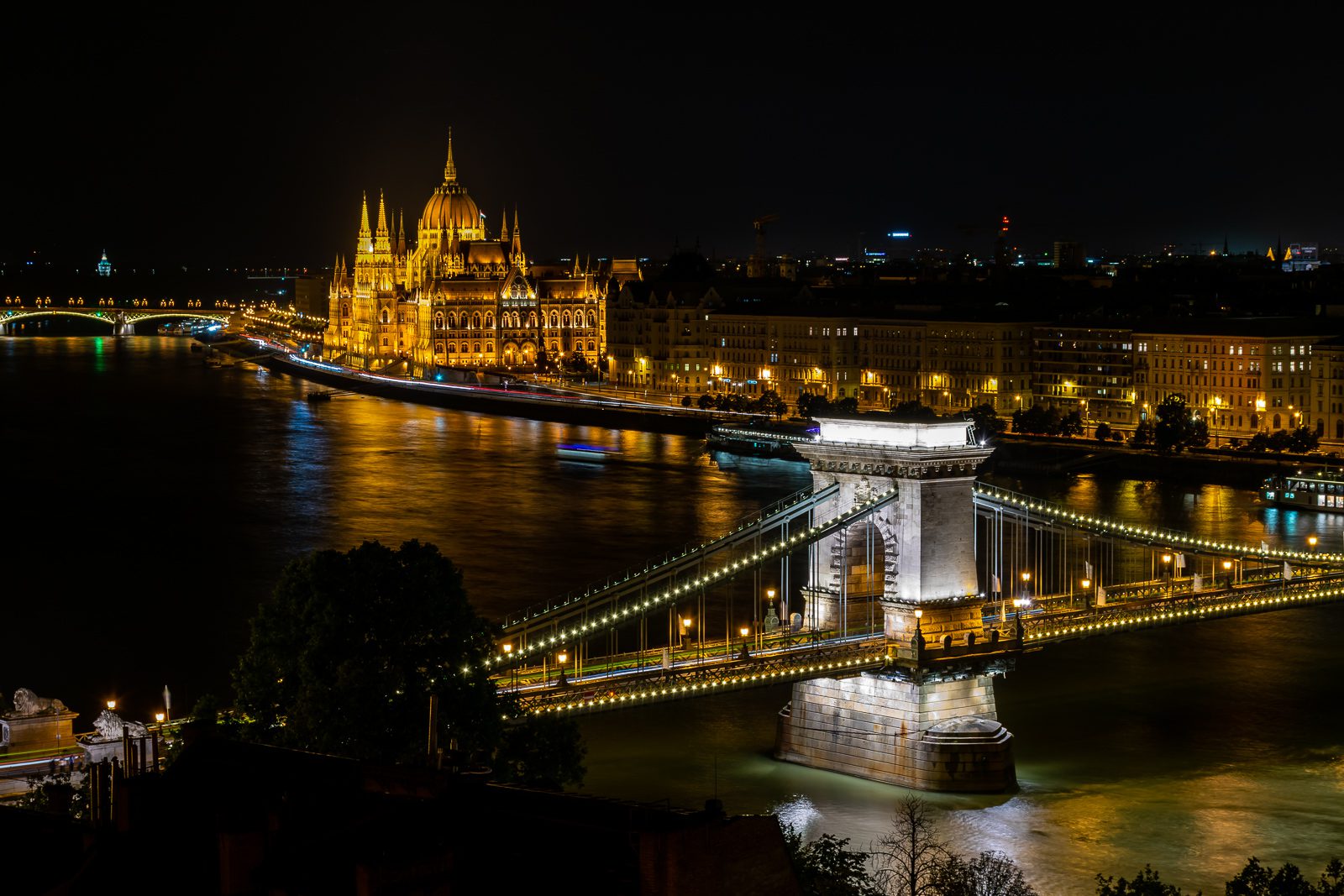 Gluten Free Travel Tips
If you're just beginning your trip planning, check out my gluten free travel resources page for the tools I use to find and book flights, accommodations, and gluten free Europe restaurants.
Here are my top 10 travel tips for exploring gluten free Europe.
1) Plan ahead. I'm a foodie at heart, and I haven't let celiac disease put a damper on my obsession with food. I put in a few hours of research before every trip. Uncovering the best gluten free eats is part of the fun! Check Findmeglutenfree, Tripadvisor, and local gluten free blogs. Always contact places you're interested in ahead of time to double check – don't take an internet stranger's (that's me) word for it.
2) When in doubt, don't eat it. Pretty self-explanatory. You don't want to get glutened on vacation. It's bad enough at home, it's worse when you're traveling. Believe me. Don't risk it.
3) Don't take online reviews as gospel. This goes back to my first point. Use them as a starting point, but always reach out to places you're interested in and see if they can meet your needs.
4) Book a place with a kitchen. It can serve as a fallback option if you can't find safe gluten free food out. You'll always be able to find things at local supermarkets in Europe that are naturally gluten free like fruits, veggies, and meats. I usually use Airbnb.
5) Cook for yourself to save money and stress. Now that you've booked a place with a kitchen, you can cook 100% gluten free for yourself! If you're traveling long-term, consider buying a pan and spatula to cook with to eliminate cross-contamination.
6) Less cities, more time in each place. Plan on spending four to five days in big cities – think London, New York, Paris, Tokyo, Sydney – and two or three days in smaller cities, like Seattle, Porto, or Melbourne. That way, you will have plenty of time to explore the cities without feeling rushed.
7) A lot of countries in Europe take Celiac Disease very seriously. Did you know that Italy, the pizza and pasta capital of the world, is notoriously good at serving celiacs? Gluten free travel isn't always as hard as it seems.
8) Eliminate the language barrier with a gluten free restaurant card translated into the local language. Nothing is more stressful than being at a restaurant, and not being sure if the server understood your needs. I recommend these Gluten Free Restaurant Cards from Legal Nomads, which will help you get 100% gluten free food even if you can't speak the language. They have been a big part of helping me travel to places like Chile and Germany where there is a language barrier. Carry a card with you on your trip to eliminate the language barrier and clearly explain your needs, including cross-contamination.
9) ABS. Always. Bring. Snacks. When you're traveling gluten free, bringing snacks is essential. Whether it's for the plane, or to get by in a pinch, snacks serve one main purpose: to avoid the hangries.
10) Order a gluten free meal on international flights. Most airlines will pack you a safe gluten free meal if you request it at least 48 hours in advance. Bonus: you get served meals separately, before the rest of the plane! The quality of these meals is a different conversation. It varies. Wildly.
Armed with these travel tips, you can make the most of your gluten free Europe adventure!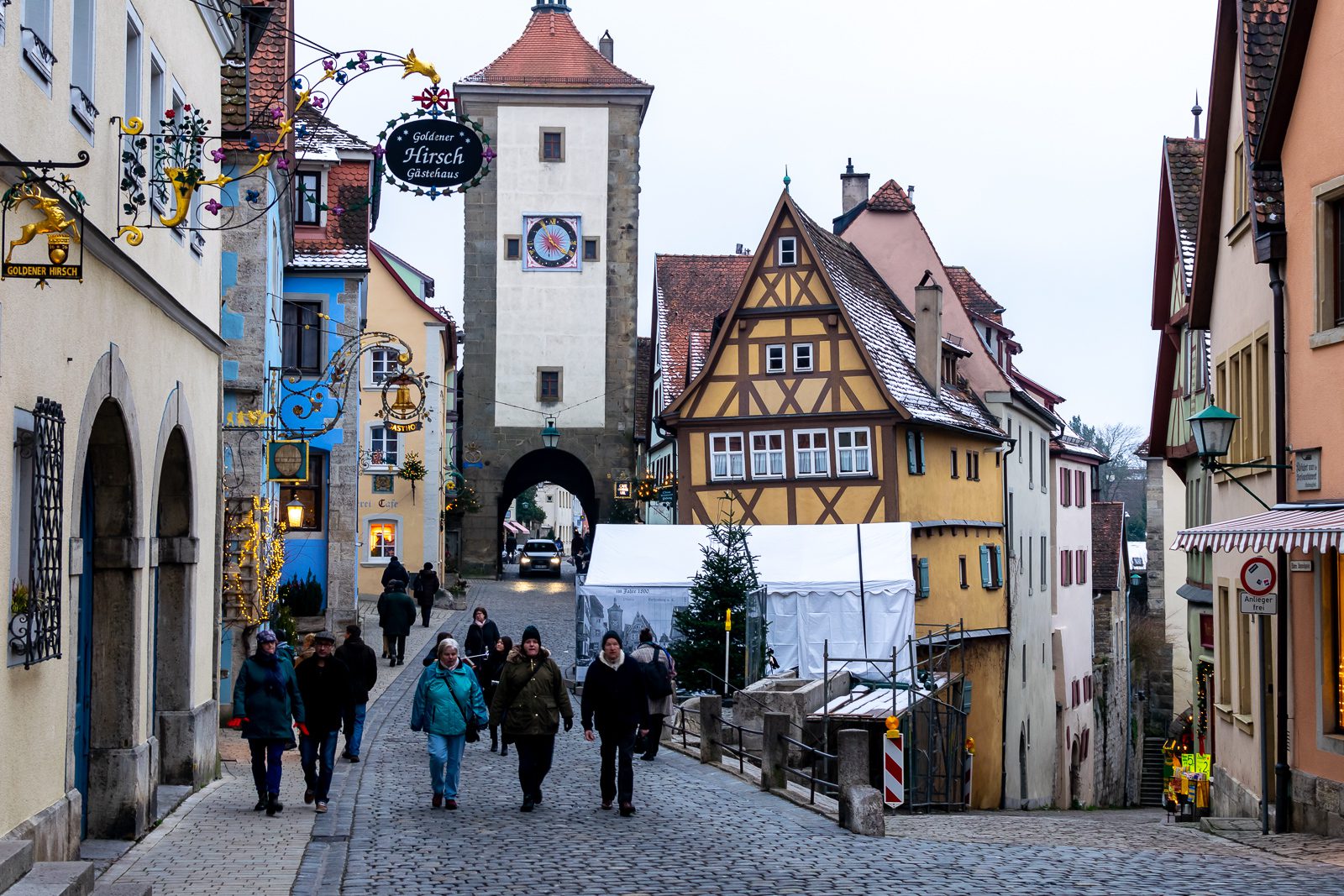 My Secret Weapon: Gluten Free Restaurant Cards
If you've ever tried to travel internationally 100% gluten free, you know that one of the most daunting things is overcoming a language barrier. If you're traveling around Europe and need to eat strictly gluten free, traveling with a Gluten Free Restaurant Card to eliminate the language barrier will make your life infinitely easier.
I recommend the cards from Jodi over at Legal Nomads, who has put a ton of time and effort into formulating a card that has everything you need to communicate to get safe gluten free food – including cross-contamination and local specialties – and getting it translated by a native speaker.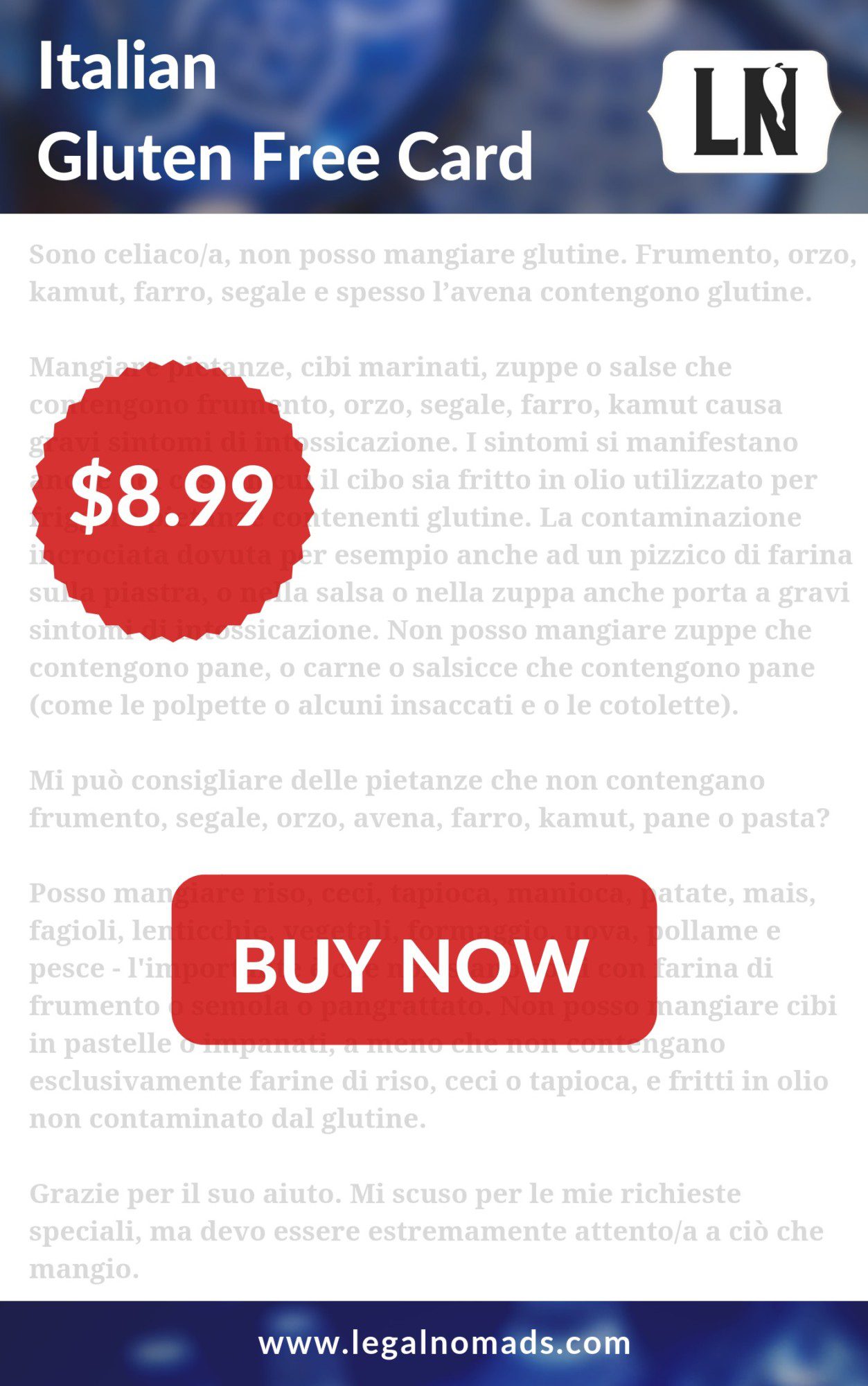 I have used the free version of cards, but found that they don't work for me because they DON'T EVEN MENTION CROSS-CONTAMINATION. What is that? That's like 90% of the battle.
She has cards for:
Make sure to grab a gluten free restaurant card to eliminate the language barrier and navigate Europe gluten free with ease.
My Favorite Gluten Free Travel Resources
Click here to read my full guide to my favorite resources for traveling gluten free.
Find Amazing Places to Stay
I prefer staying in private rooms in hostels, where you get a great blend of the benefits of a hotel (like knowledgeable staff) and an apartment (like a kitchen). I use Booking and Airbnb almost exclusively.
Booking.com – my go-to site for finding hotels, hostels, and sometimes apartments. Click here to read how I find a place with a kitchen on Booking.com.
Airbnb – while it has evolved into something I'm not as big a fan of, Airbnb is still a great place to find apartments to stay in while traveling.
Find Unforgettable Things to Do
Airbnb Experiences – my new favorite after a cooking class in Mexico and great experiences in Colombia. I'm head-over-heels in love.
I always start off my time with a walking tour, and Take Walks and Context Travel are the best walking tour companies around, and worth the premium vs. the free walking tours.
Find Crazy Cheap Flights
Scott's Cheap Flights premium subscription – I saved $900 dollars on my flight to New Zealand, and it was only $39. They send you flight deals from your home airport. Highly recommended if you're planning on traveling in the next year.
Kayak is my favorite of the many flight search engines. They have budget airlines, and an awesome "Explore" tool.
Find Gluten Free Restaurants
My Favorite Gluten Free Travel Snacks
Click here to read my full guide to the best gluten free travel snacks!
The GFB makes amazing certified gluten free protein bars, protein bites, and power breakfast oatmeal. They're all delicious and high in protein, and I always have at least one, usually all three, in my travel bag.
Lotus Foods Ramen: Now certified gluten free! Red Miso is the best flavor, and their ramen cups are a great airplane meal because you just add water.
Yumbutter Almond Butter Packets: I love their Superfood Almond Butter. It's certified gluten free, and their packaging is way better than others for on-the-go snacking. Or get the variety pack to try a bunch of different flavors.
Travel Insurance: I recommend having travel insurance for your trip, so you're covered in case something goes wrong. Travel insurance from World Nomads is available to people from over 130 countries. It's designed for adventurous travelers with cover for overseas medical, evacuation, baggage and a range of adventure sports and activities. I personally use World Nomads so I'm covered on my trips.
European Gluten Free Travel Guides
Looking to travel 100% gluten free to Europe? Here are my Gluten Free City Guides for some of my favorite European countries and cities.
European Travel Guides
All Gluten Free Travel Posts