14 Amazing Gluten Free Breweries for Gluten Free Beer Lovers
Let's talk about gluten free beer. When I was diagnosed with Celiac Disease back in 2008, I wasn't 21 yet (though I was in college), and there were very, very few gluten free breweries around the country. Lucky for me, I lived in Seattle, near Ghostfish Brewing, so the early years of my diagnosis were a little bit easier since I had access to gluten free beer on the reg.
But I know that was certainly not the case for most people. On top of that, the world of gluten free beer can be a little confusing – is it gluten free or gluten reduced? This guide is meant to help you find gluten free beer, either at home or in your travels. 
Below, you'll find an overview of gluten free and gluten-reduced beer (which I don't recommend), and 14 places brewing gluten free beer that you can find around the country.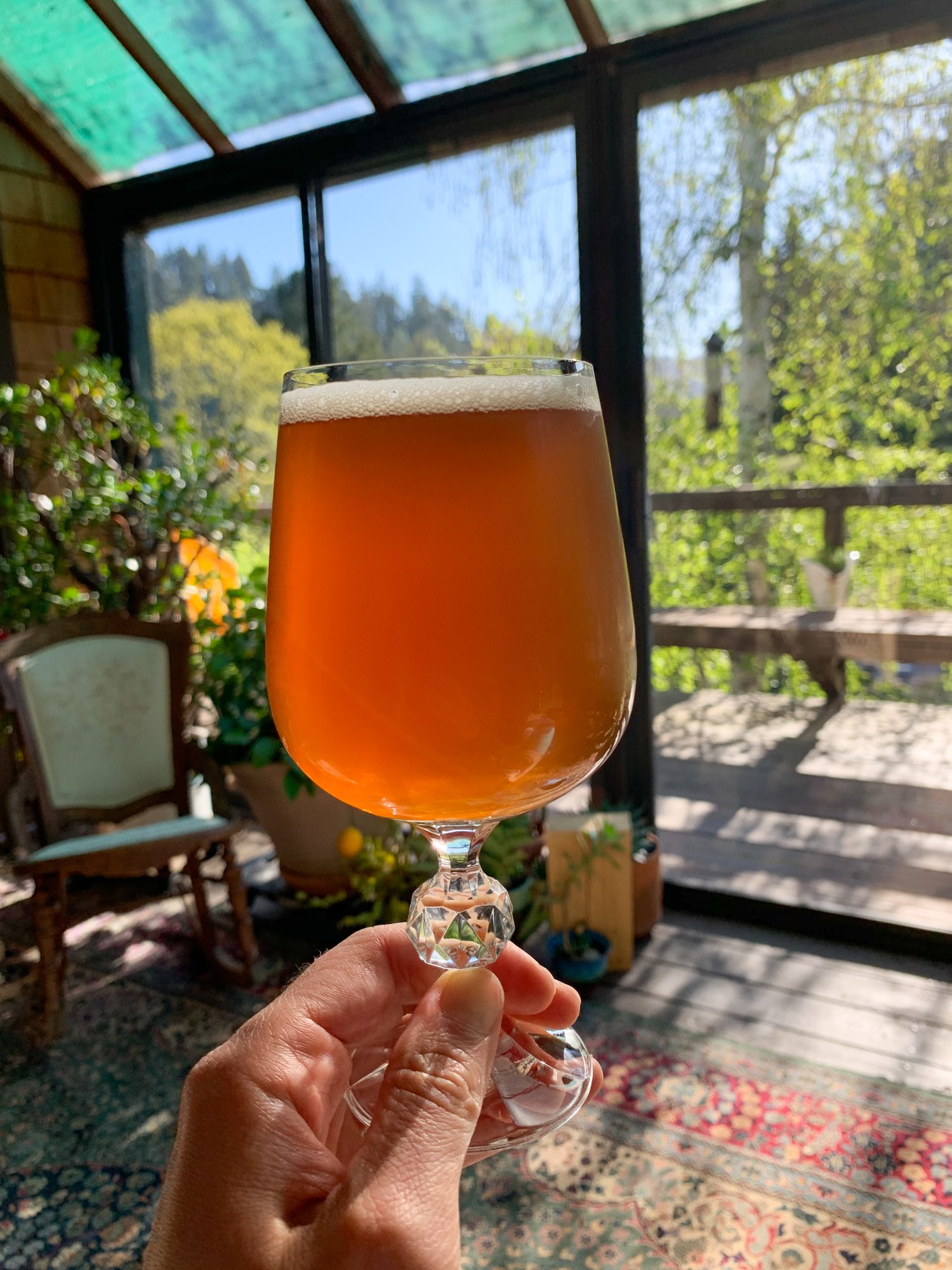 What Beer is Gluten Free & Celiac-Safe?
First of all, let's talk about the two different kinds of beer out there that often get lumped into the "gluten free beer" conversation. Those two kinds are gluten reduced beer, and gluten free beer.
Regular beer is made with barley, hops, and water. Barley is a gluten-containing grain, so it's a no-go for us Celiacs. However, science has stepped in and created an enzyme. That enzyme, in layman's terms (mostly because I don't really understand the science), breaks down the gluten protein so that it is small enough to pass the "gluten test." I've heard it argued – by multiple gluten reduced beer companies -that it is also too small to be digested, and "I've never had an issue and I drink it everyday!"
I don't know about you, but to me that sounds an awful lot like "no, believe me, the gluten gets dissolved in the fryer, I eat it every day!"
For clarity's sake, the first part about gluten in fryers is flat out not true, and the second part (the "I didn't get glutened" part) is not a good way to evaluate whether something is safe for Celiacs or not.
Enter gluten free beer.
Gluten free beer can only be called gluten free if the recipe does not include any ingredients that contain gluten, which is why you see "gluten reduced" beers all over the place. And really, that should tell you something about the safety of gluten-reduced beers for Celiacs.
Most gluten free beers are made with a combination of alternative gluten free grains like buckwheat, millet, sorghum and rice, and even things like chestnuts and lentils on occasion.
Back when I was diagnosed with Celiac Disease in 2008, there were only a handful of gluten free breweries across the country. Today, there are (at least) 14, probably a couple more that regional and are small enough that I haven't come across them yet.
My recommendation, as a beer-loving Celiac who has dabbled in gluten-reduced beers way back in the day, is that you drink only truly gluten free beers made in a dedicated gluten free brewery if you have Celiac Disease.
I can't speak to those of you with a non-Celiac gluten sensitivity, but I don't really see why ingesting a small amount of gluten would be in your best interest either.
14 Dedicated Gluten Free Breweries Around the Country (and Canada!)
Now that we've got that out of the way, let's talk about the dedicated gluten free breweries around the country that seem to be popping up more and more every day.
Splitting my time between California and the Pacific Northwest means that I get to try a wide selection of gluten free beer, because most of it comes from the Pacific Northwest.
In fact, over half of the breweries below are based in either Washington or Oregon, which is nuts.
I haven't gotten my hands on the beers in the bottom section just yet, but when I do (hopefully it's soon!), they'll be added to the list with a full review.
Ghostfish Brewing Co.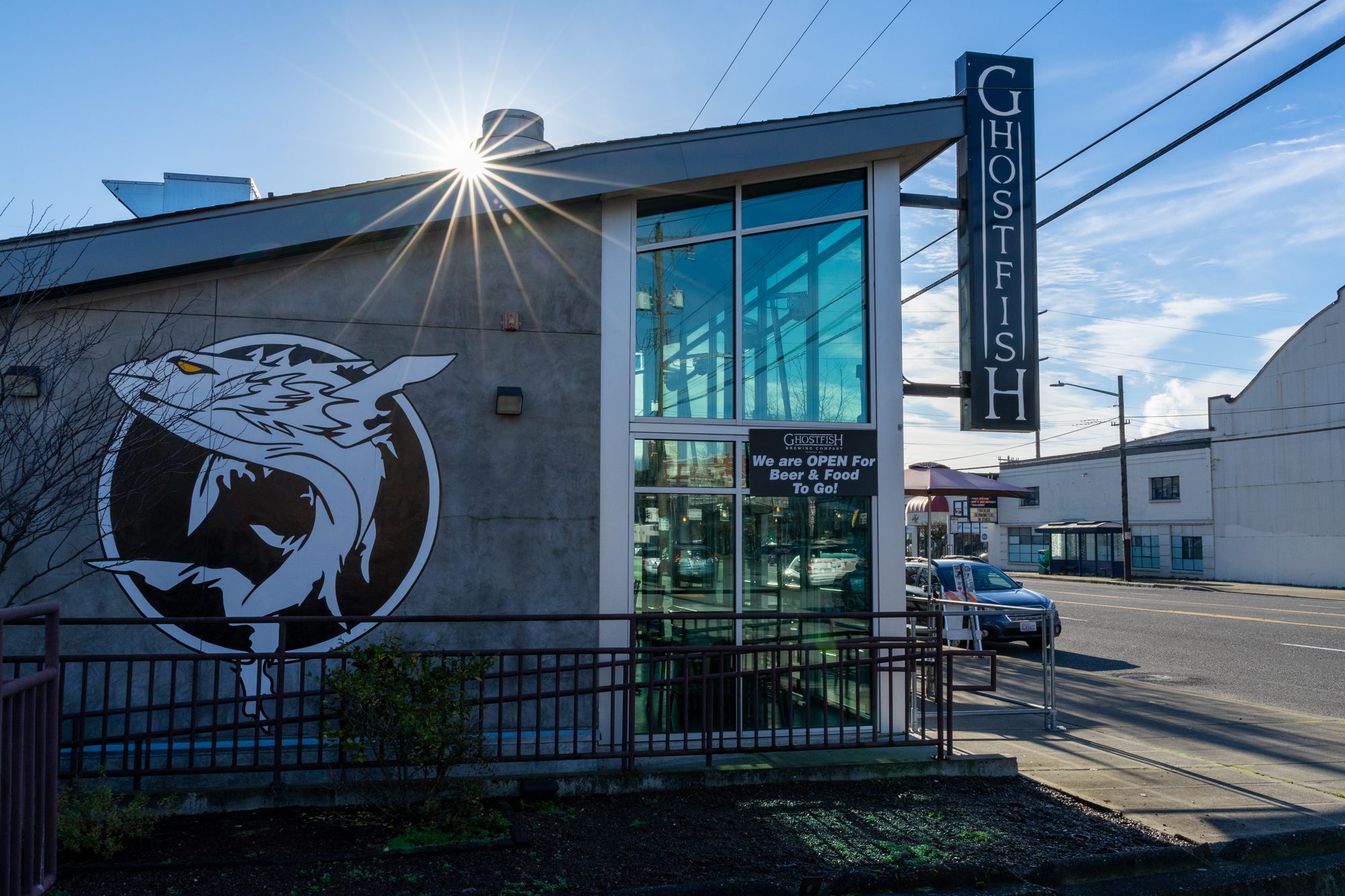 Ghostfish is a dedicated gluten free brewery in Seattle, and their mission is "to elevate gluten-free beer to the forefront of craft brewing innovation." They recognize that the craft beer movement has left people avoiding gluten behind, which is exactly how I feel, and I appreciate that they have strived to solve that problem with award-winning gluten free beer.
Being from Seattle, they are the first truly gluten free beer I came across in my journey with Celiac Disease, and they have a special place in my heart because of that.
It's no exaggeration to say that every time I come home to Seattle from the Bay Area, our first stop on the way to my mom's house is ALWAYS Ghostfish in SoDo. Sometimes on the way back to the airport too.
Is it weird that I even plan my flights home to make it there for happy hour? Which only sometimes happens because of flight delays – thanks SFO!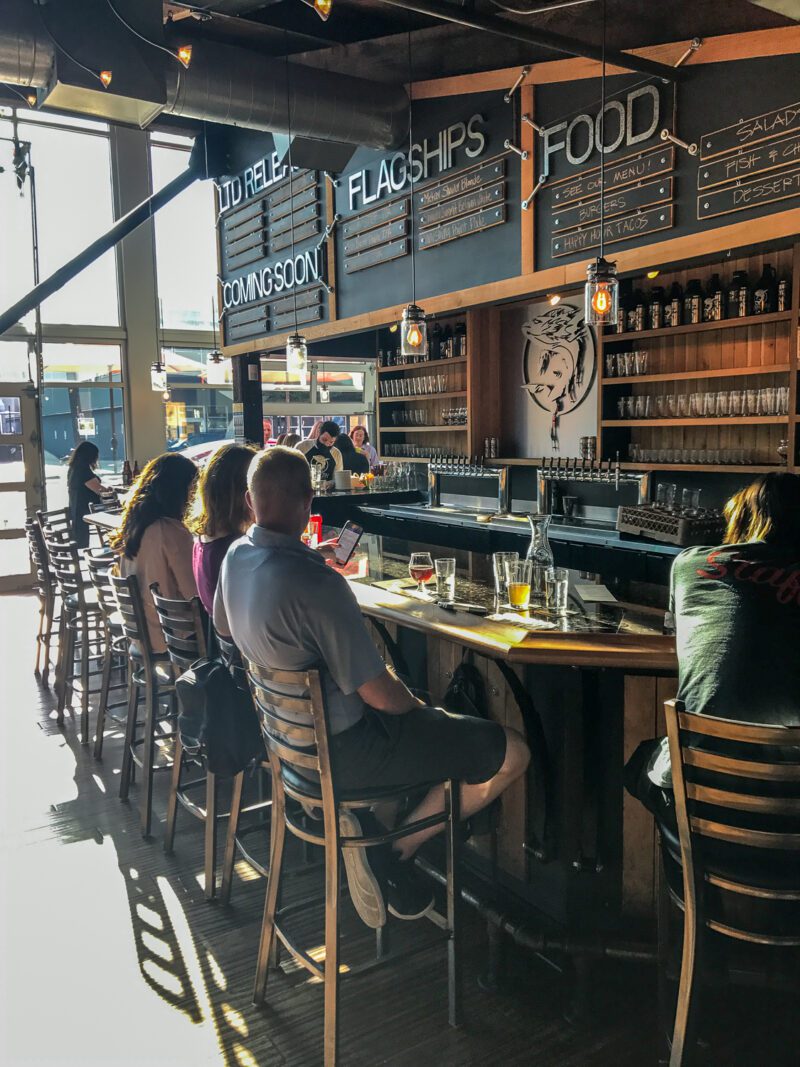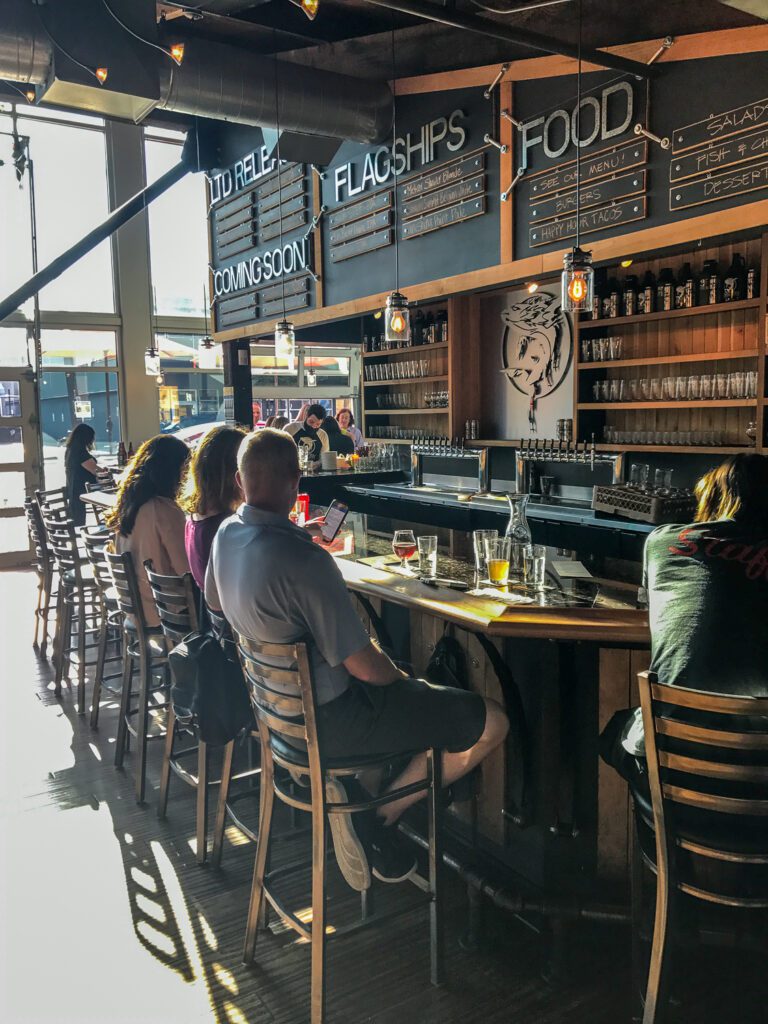 The best part about Ghostfish OTHER than the delicious beer is their 100% gluten free taproom in SoDo, where they serve things like goat cheese gnocchi, fish & chips, and pork belly mac & cheese. Guess who has gluten free onion rings? GHOSTFISH DOES! It's not only one of the best places to find gluten free beer in Seattle, it's also one of the best spots for eating gluten free in Seattle.
On to the beer!
Their flagship beers are:
Kick Step IPA
Vanishing Point Pale Ale
Meteor Shower Blonde
Shrouded Summit Belgian White Ale
Grapefruit IPA
Peak Buster Double IPA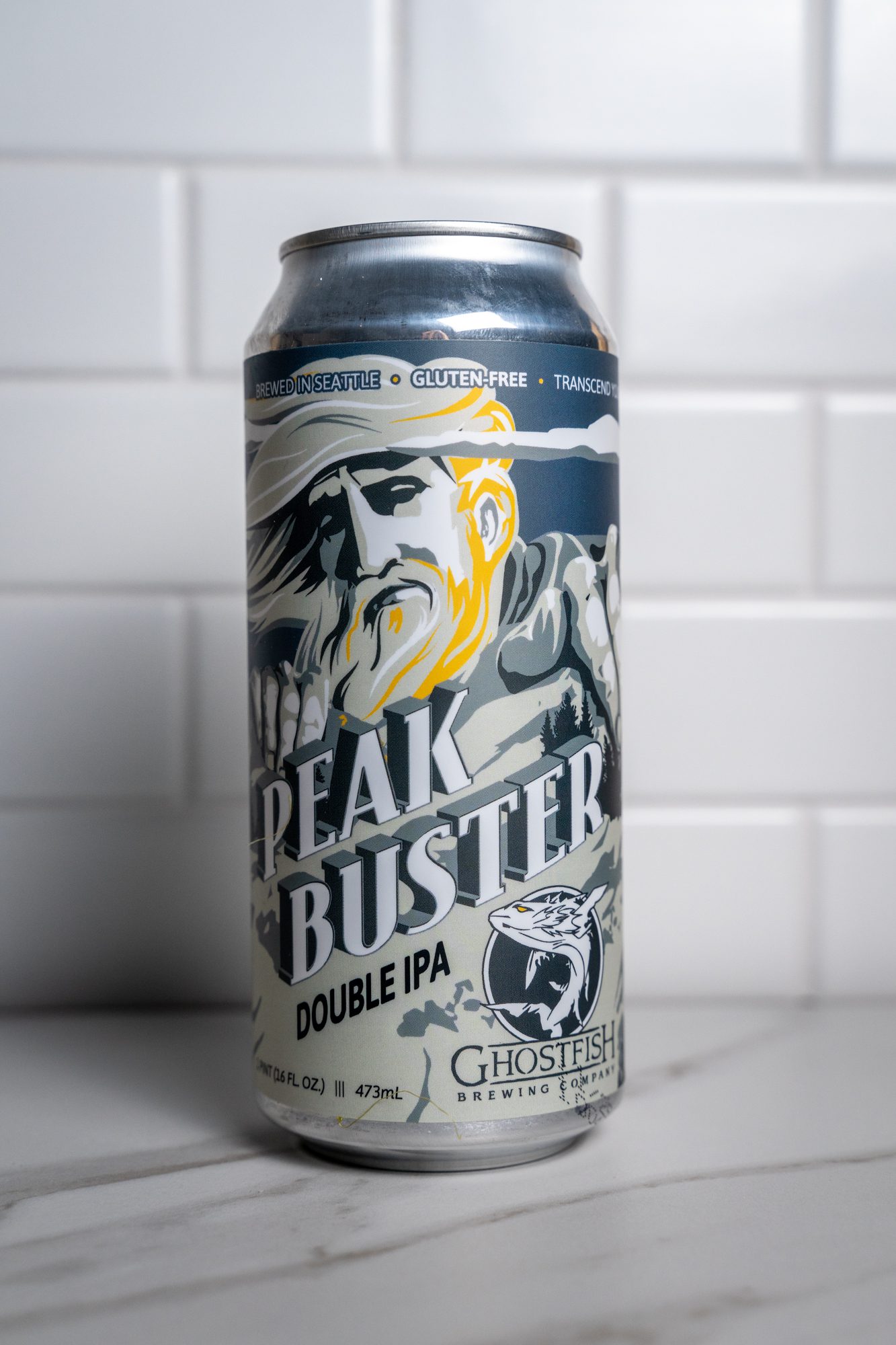 Of their flagship beers, I love their grapefruit IPA and the Meteor Shower Blonde. Both are staples for me, and I restock every time I go to Seattle. The double IPA was a little too hoppy for me, but if you're into that, you'll probably love it.
Their limited release beers are also interesting – I've tried as many of them as I can, and the two that have stood out to me are the Ghost Pepper Saison, which is one of my favorite gluten free beers of all time, and the Lunar Harvest Pumpkin Ale, which comes out around Thanksgiving and I always try to get my hands on. They recently released a mango sour, called "A Mango Meets a Monk," which was almost like a cider, and was a great summer beer.
Every time I go back to Seattle to visit family, I make sure to bring a bag big enough to stuff full of Ghostfish beer to bring home with me, since I can't find much gluten free beer in San Francisco. Will someone get on that?
Find their beer near you using their handy beer finder tool.
Groundbreaker Brewing
Groundbreaker Brewing, a dedicated gluten free brewery in Portland, is another one of my go-to gluten free beers, and I find it on tap and in stores around the Bay Area far more often than any other brand.
According to their website, they were the first dedicated gluten free brewery in the US – props to them! They only use ingredients and are certified gluten free by the GFCO. One of the other things I like about them is the fact that they try to use local ingredients when possible. For example, the chestnuts they use come from farmers in the Willamette Valley, and their hops are exclusively Oregon grown. I think that's pretty cool.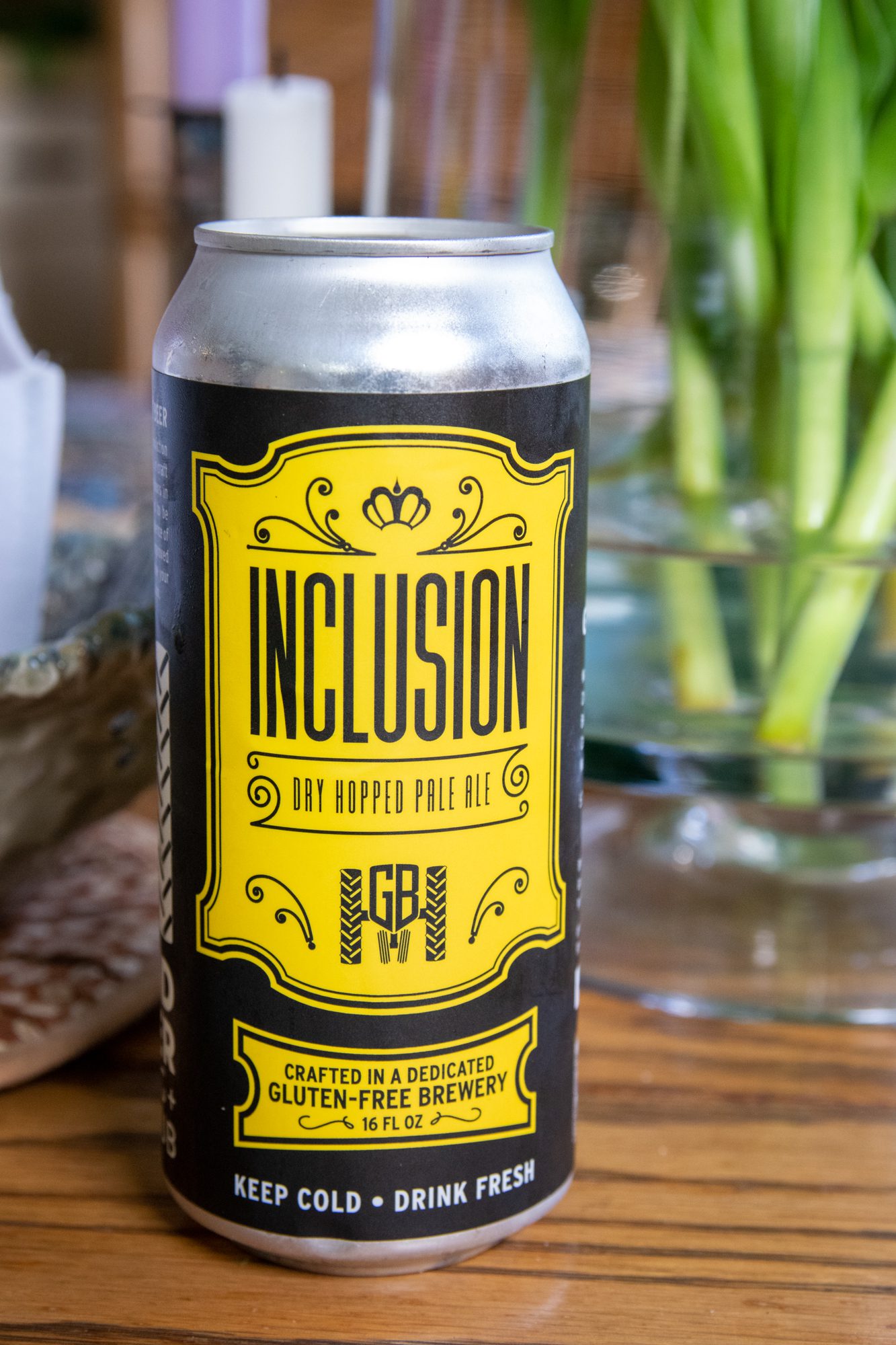 Of their lineup, I really enjoy three of their beers.
The IPA no. 5 is amazing. It's a classic NW IPA made with chestnuts and lentils, which is a pretty interesting combination. It's not too hoppy, and it has some nice bright fruity/citrus notes.
The Olallie Ale is also really good – made with blackberries and rosehips. It's a nice light beer that is a great camping accessory.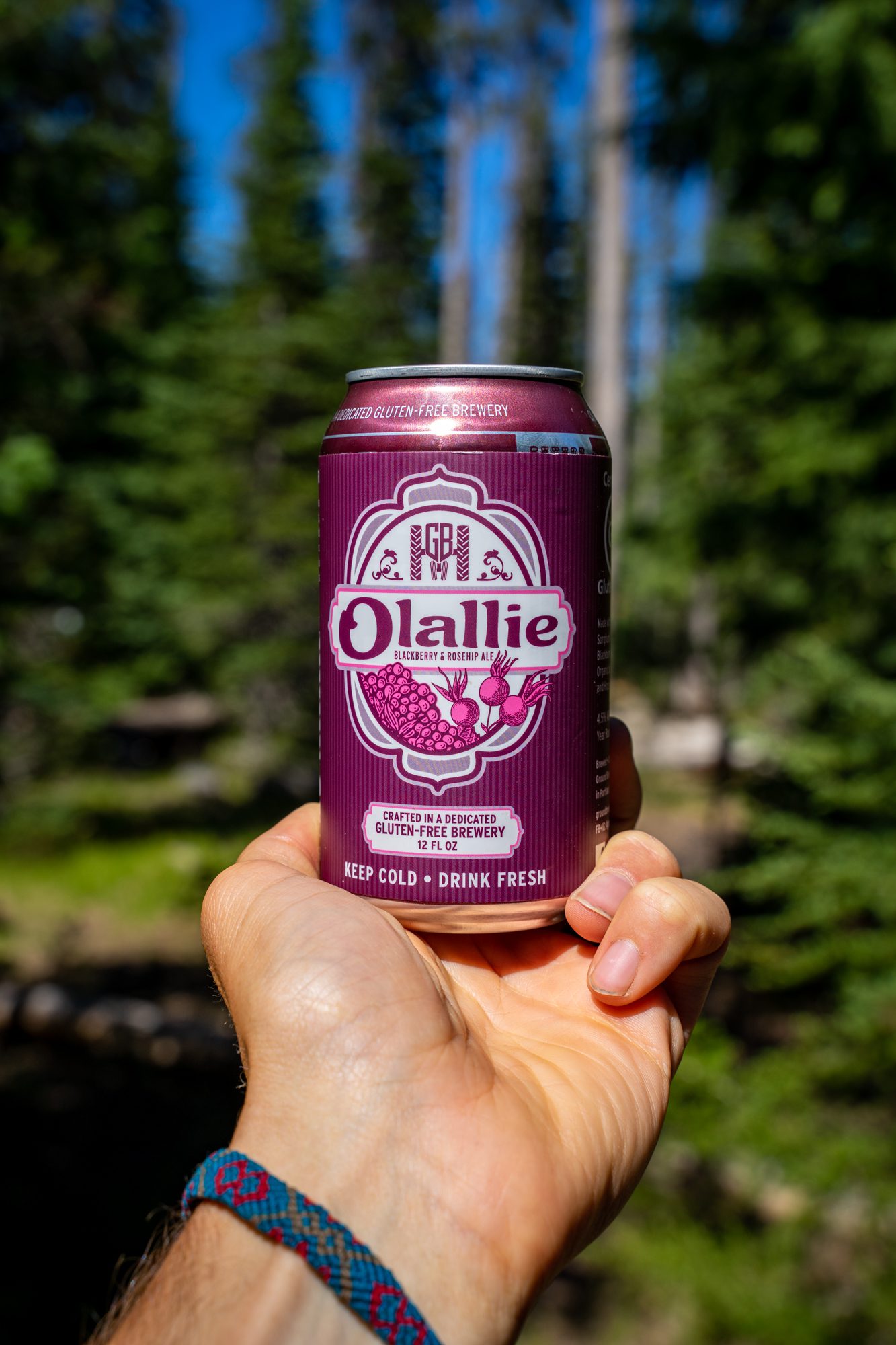 Last, their Paddy Porter. Not too heavy, but still has some really nice "dark" notes (I taste coffee, but you might get something else).
If you see Groundbreaker, give them a shot. They're the OG of real gluten free beer, and in many ways they have paved the way for other breweries to join the gluten free beer movement.
Read more about them in my gluten free guide to Portland.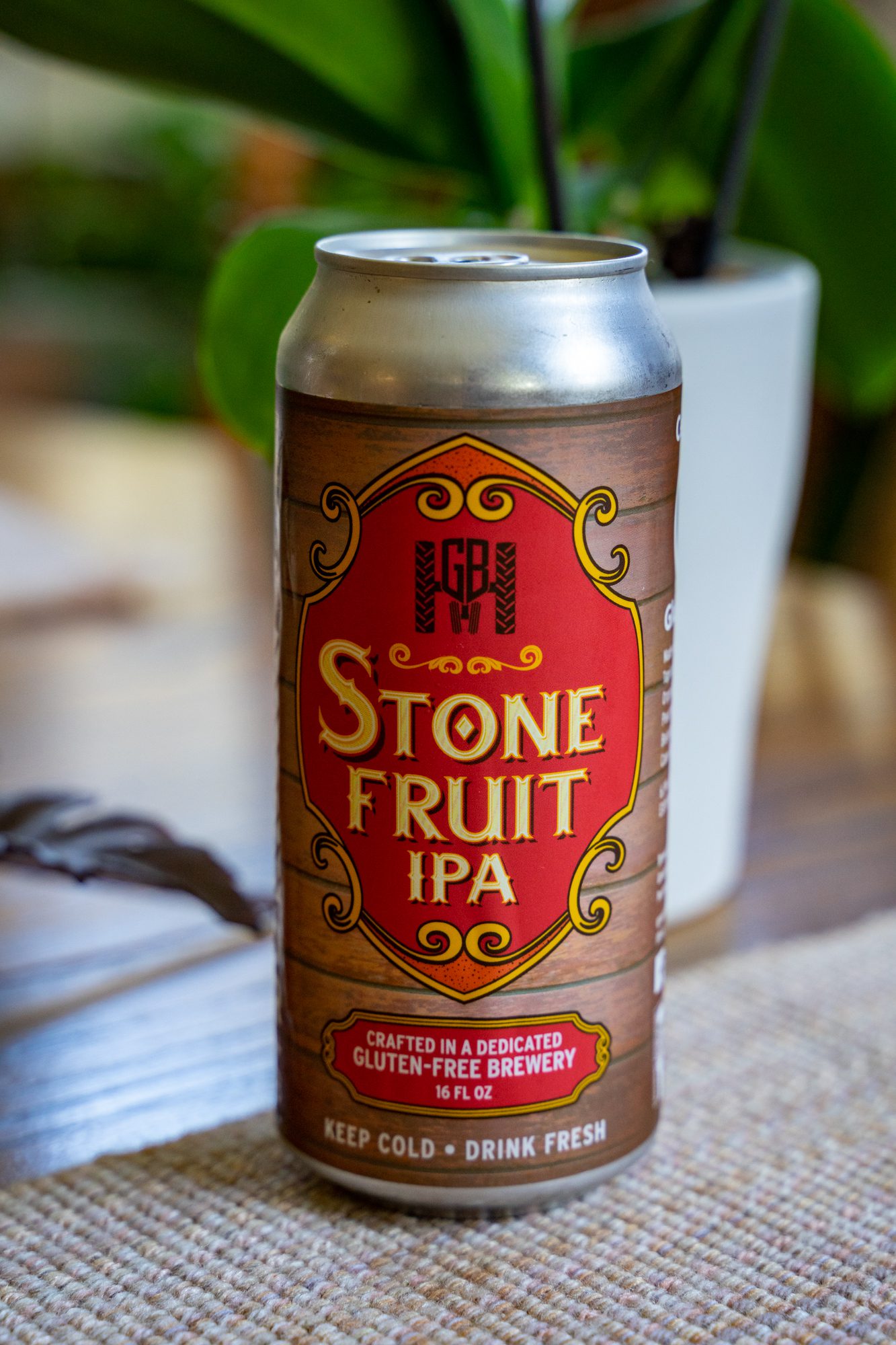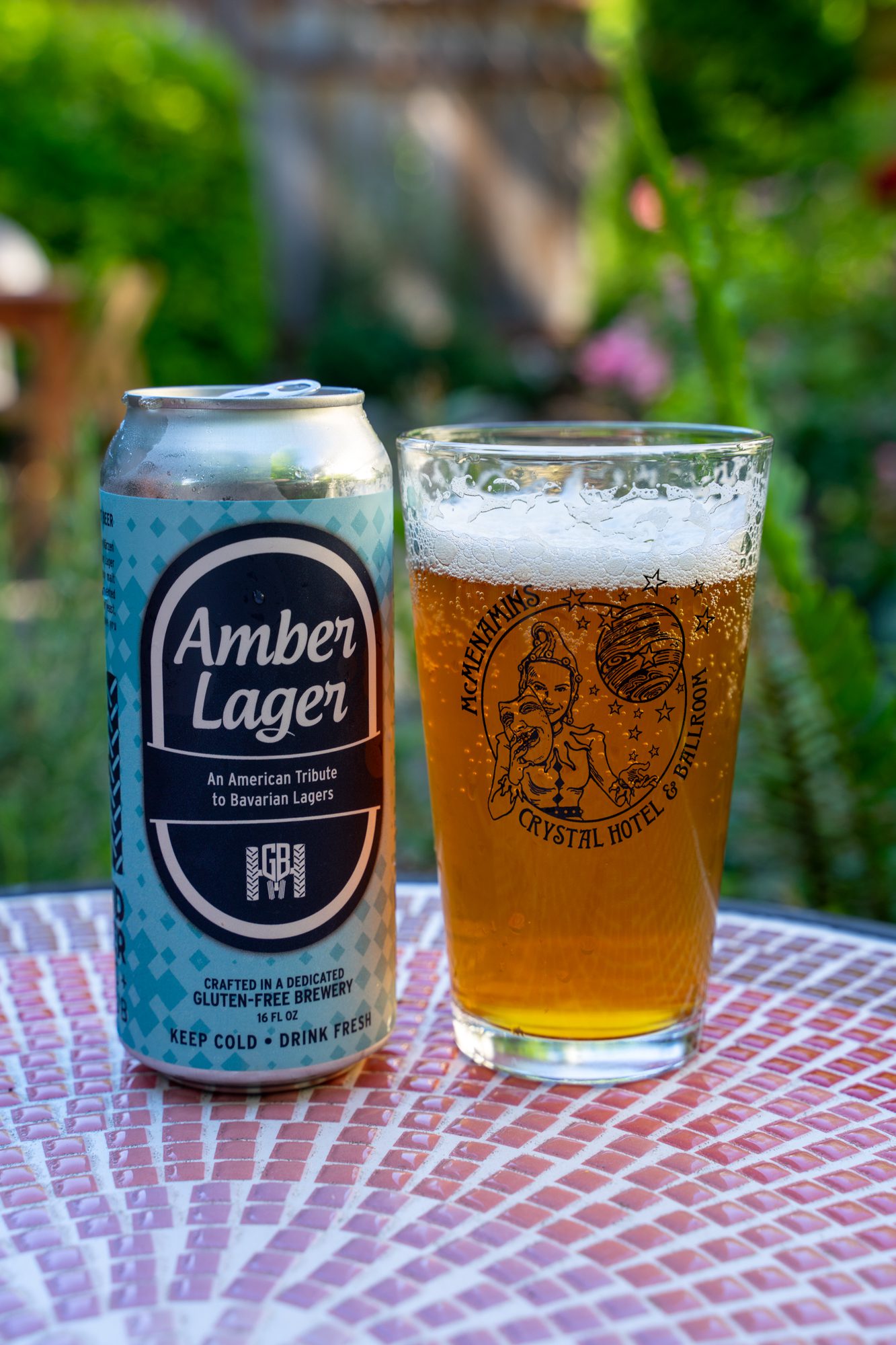 Holidaily Brewing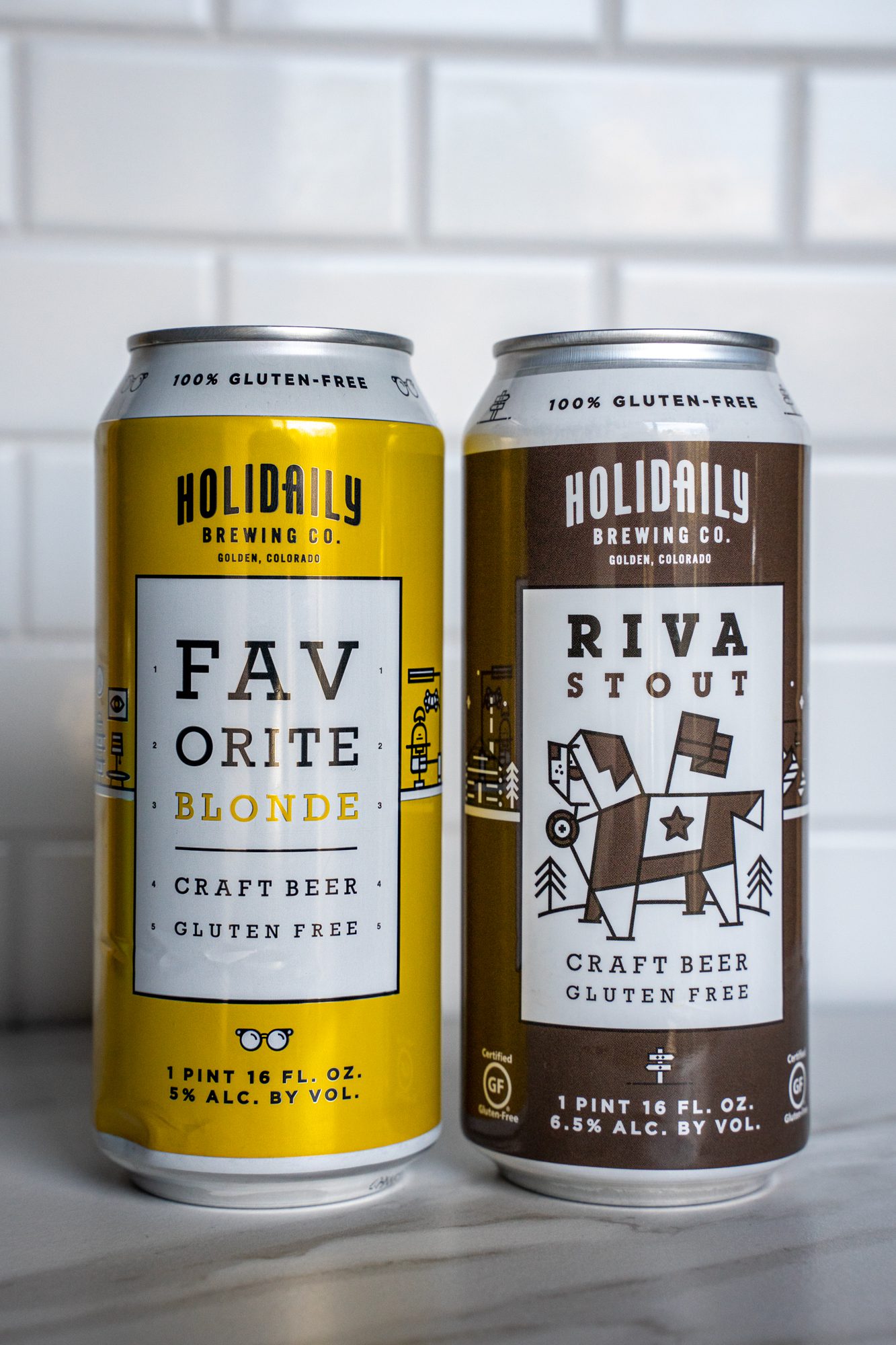 I LOVE Holidaily. If you find yourself in Denver, you should do everything in your power to make it out to Golden, CO, which is about half an hour west, to make it to their taproom.
The founder of Holidaily, Karen Hertz, was gluten free by necessity, and was not excited by any of the offerings out there. She set out to create a guaranteed safe and delicious beer for Celiacs and those with gluten sensitivities.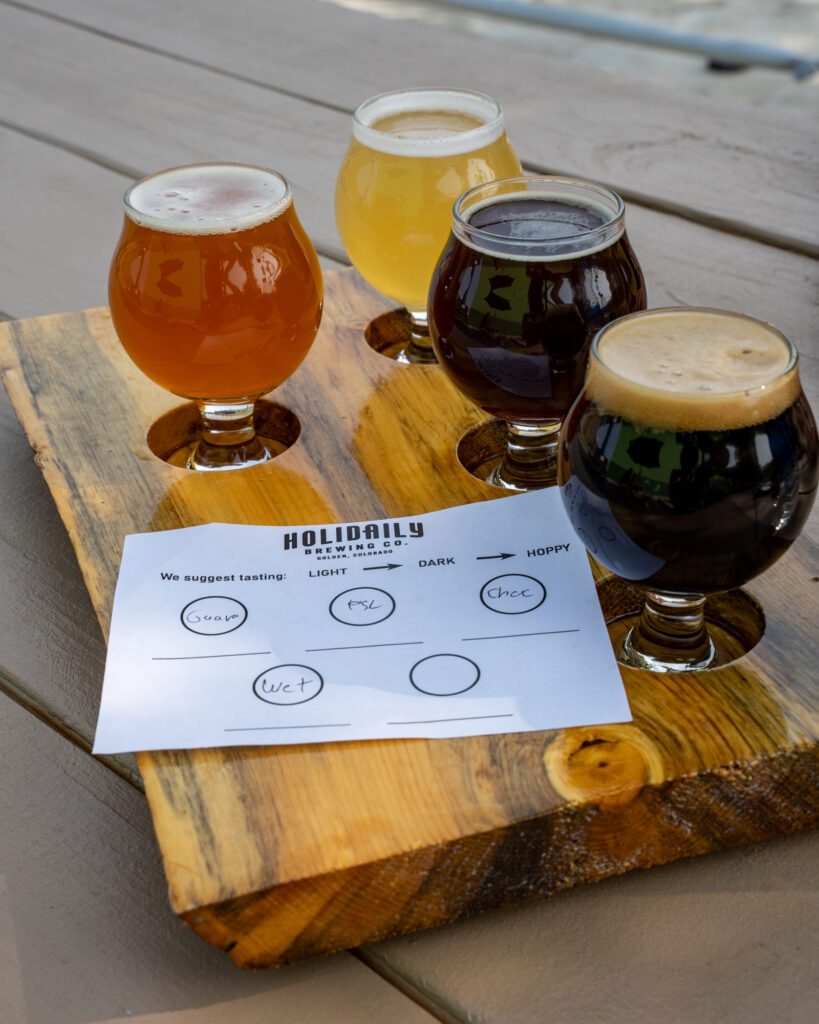 Holidaily is a more recent entrant into the gluten free brewing scene – they got started in 2016 – but their evolution has been super impressive to me.
I first discovered Holidaily on a trip to Denver with friends a few years ago. Lucky for me, we found ourselves in Colorado four times in 18 months, so I got to make it out to their taproom in the early days. They had some interesting beers, I liked the Blonde and Fat Randy's IPA, but nothing truly spectacular.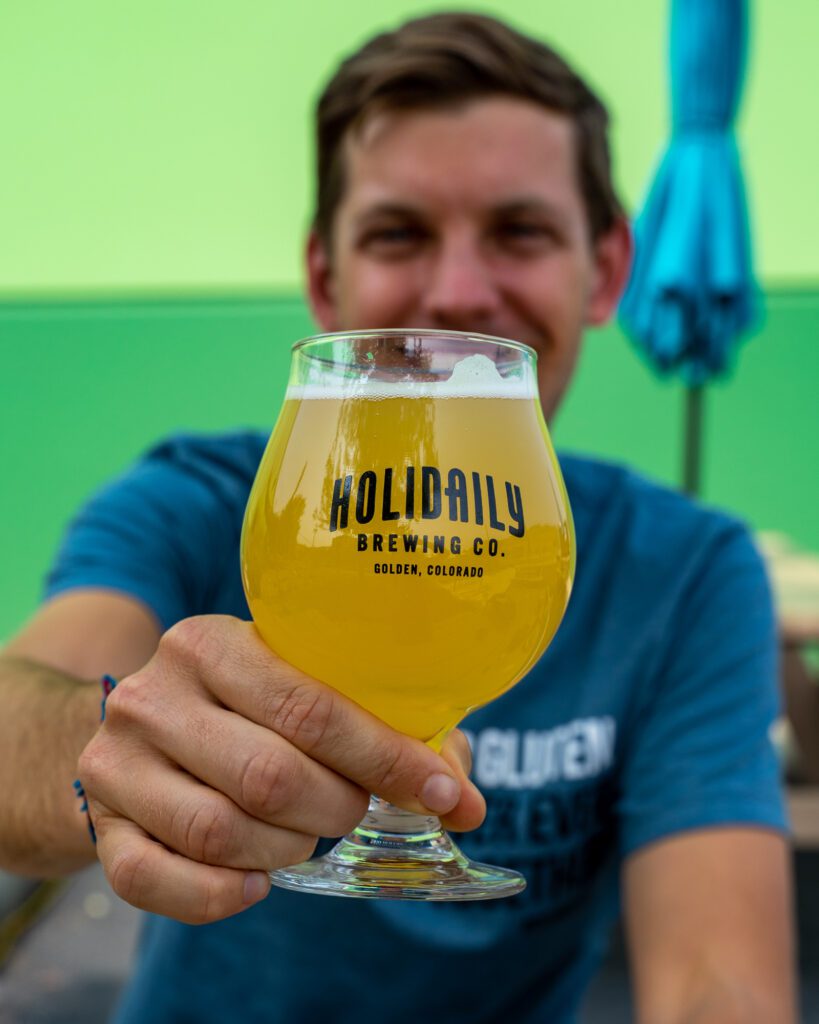 Until I made it back to Holidaily in the summer of 2020. And now, they're one of my favorite breweries in the country.
I was blown away by the more experimental beers they had on tap, and it was pretty clear that they were now on the leading edge of gluten free beer. I really enjoyed the Guava Blonde and the Chocolate Brownie Stout, while Alysha was a big fan of the Globetrotter Gose.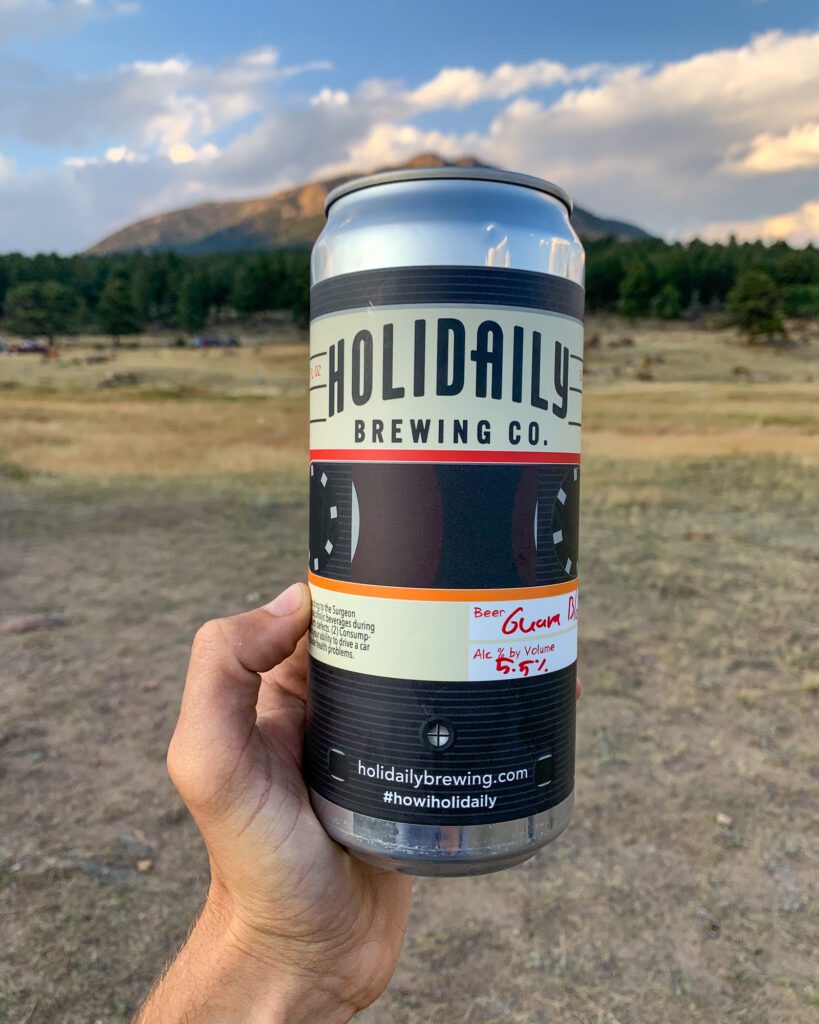 Then, later in 2020, they reached out and invited me to a session where I got to learn about their new beer – the Big Henry Hazy IPA – including the story behind it and how it is brewed. Essentially, Holidaily is full of beer lovers who saw Hazy IPAs taking the craft beer world by storm, and wanted to bring that trend to the world of gluten free beer. The result is a beer that is light and citrusy, and has made its way into my list of the best gluten free beers.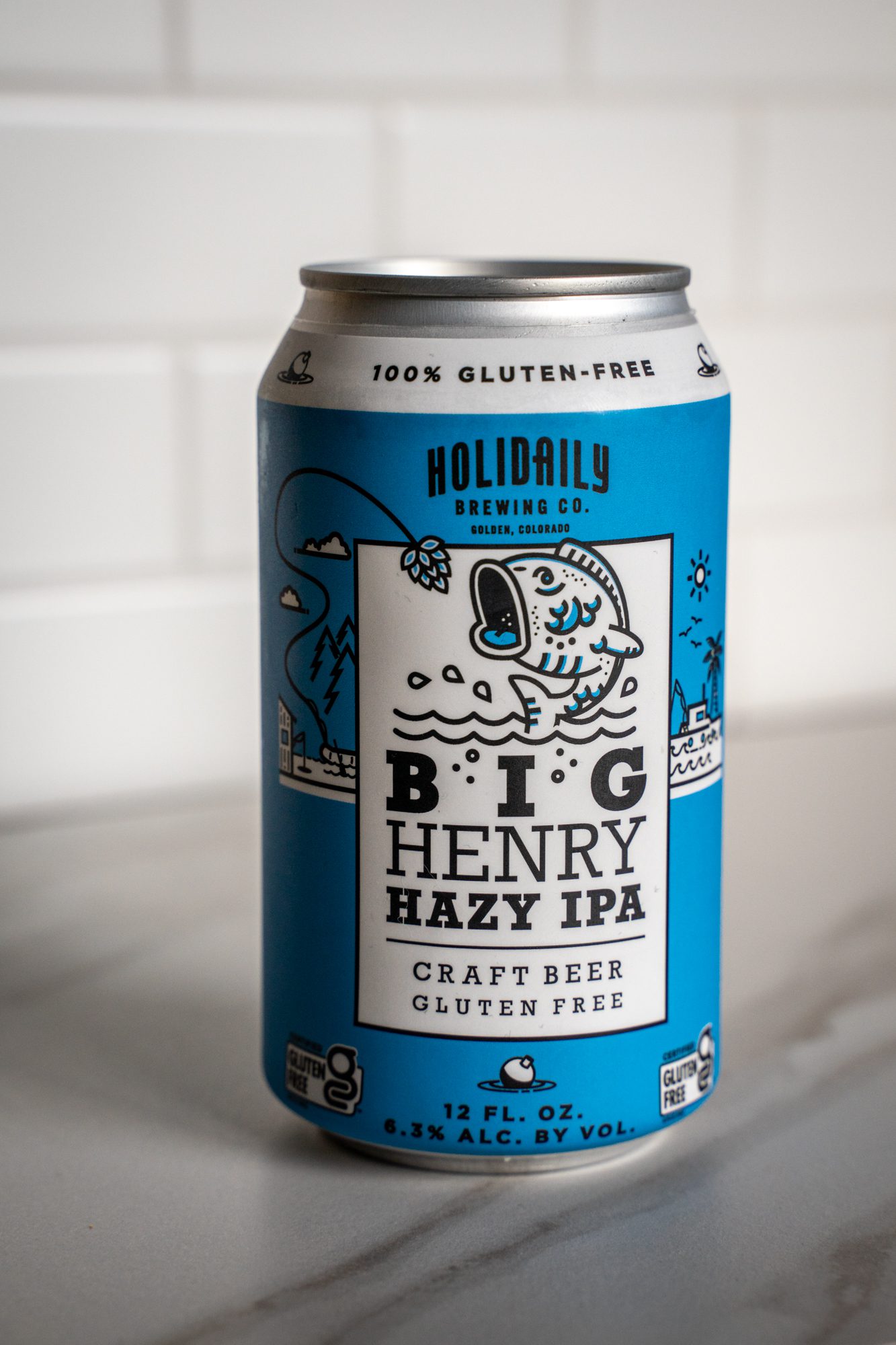 If you make your way out to Denver, make sure to stop by and grab a 4-pack to take home with you. Read more in my gluten free guide to Denver.
Cold Crash Brewing
Cold Crash Brewing is BRAND NEW. I managed to get my hands on their beer right before they closed down until they could reopen their taproom in 2021, which was a coincidence. I was lucky enough to just happen to be in Seattle on their last weekend pickup day, so I decided to buy a BUNCH of beer to try.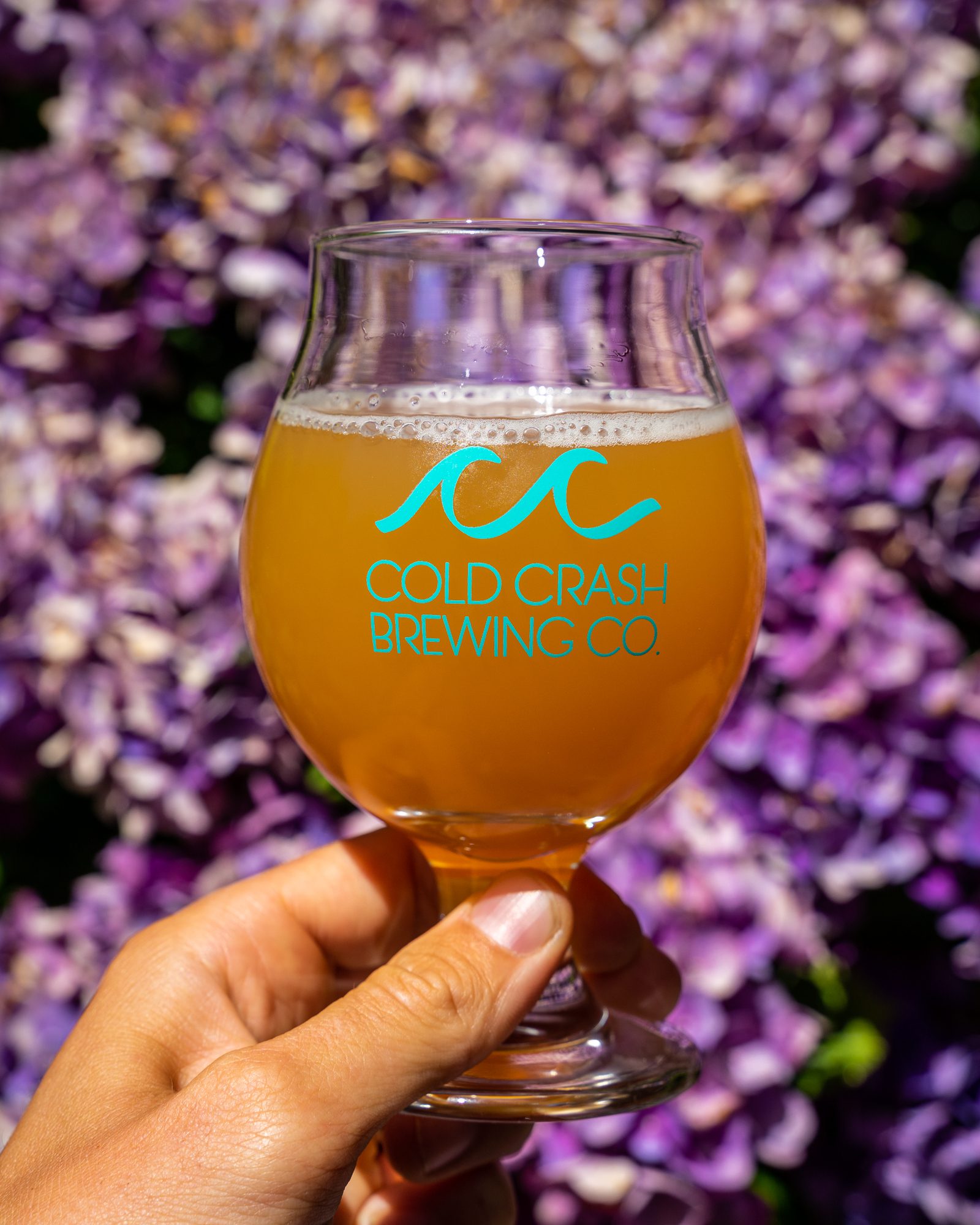 Here's what I know about Cold Crash Brewing Company. They are a 100% gluten free brewery operating out of West Seattle, and they're so dedicated to being safe for Celiacs that they won't even let you bring outside food in. Honestly, all dedicated gluten free facilities should make that a policy if they haven't already. They also purchase all of the ingredients that go into their beers from certified gluten free malt houses.
Their Breakfast Beer, which is part smoky, part sweet (I think? I'm more of a tasty vs not tasty evaluator) and cracks the top three best gluten free beers I've ever had. They're super creative with their names too. Recent iterations include "not another Zoom IPA" and "Beermosa," a blood orange IPA.
When it's safe to open their tasting room and they decide to open back up, make sure to stop by and say hi!
It's a 100% gluten free facility – no gluten allowed inside. So you should probably leave those seven loaves of non-gf bread at home, I guess.
Glutenberg
I first came across Glutenberg in Banff (Alberta, Canada), and I think they make fantastic beer. Specifically, their Blonde and Red Ale are phenomenal. I was pleasantly surprised a year or two later when I stumbled across them in New York City at just about every bar I visited. Now, I feel like I see them everywhere I travel in the US – Colorado, Washington, California, and beyond.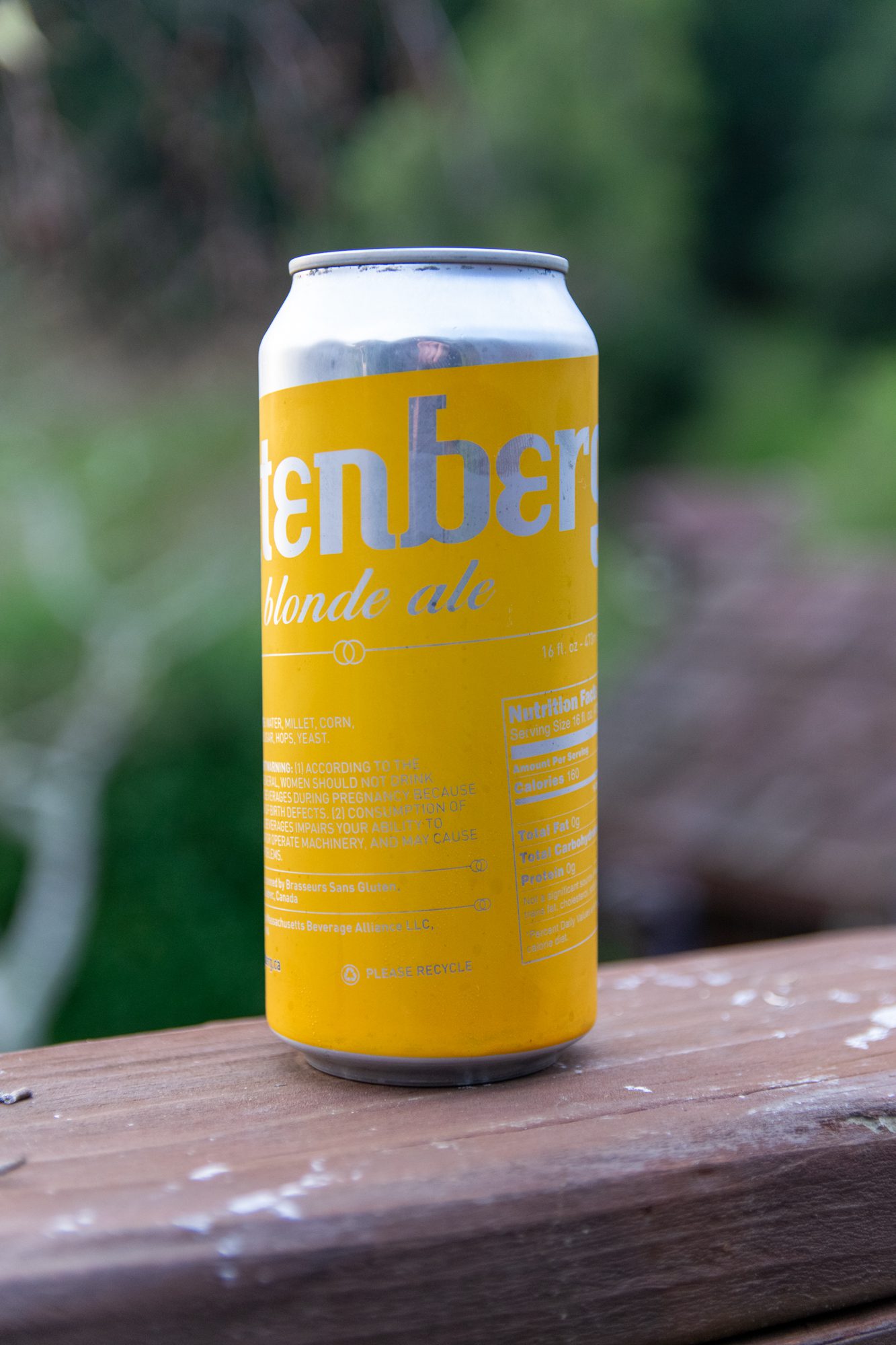 They also have a great story – In 2010 one of their founders with Celiac Disease was "appalled" by what the market was currently offering in terms of gluten free beer. A year later they made their first batch, and now they are international, distributing their beer in the US, Canada, and some parts of Europe and Australia!
Their mission is simple – "Brew tasty and bold gluten-free beers in order to deliver a unique and unforgettable drinking experience. From our atypical ingredients to our unparalleled brewing methods, creativity is at the heart of all of our achievements."
They have five beers in their everyday rotation – the Blonde (which is great), the American Pale Ale, an IPA, the Red Ale (also tasty) and the White Ale. They win a bunch of awards, and their beer is fantastic.
Highly recommend them if you're in Canada, or if you see them somewhere in the US.
Evasion Brewing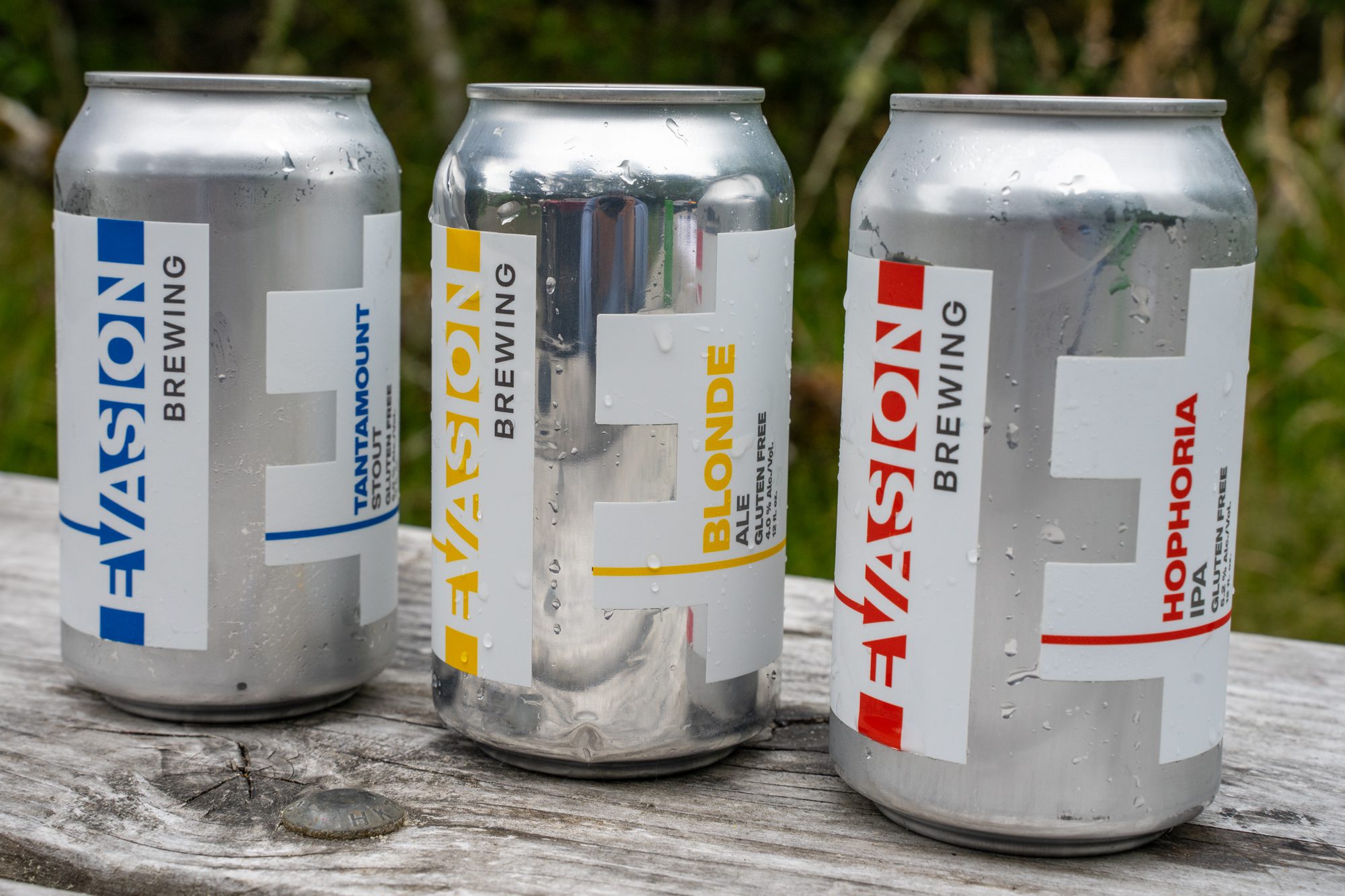 Evasion Brewing is one of two spots serving Celiac-safe beer in the town of McMinnville, a small-ish town in the heart of the Willamette Valley, Oregon's wine country.
I appreciate their philosophy – "if it doesn't taste good, nothing else matters" – and I ESPECIALLY appreciate their "This is My Party Shirt" beer, which is a combination of their blonde ale and hibiscus and lime. Mostly I like it because of the packaging and the name, but it's a refreshing beer to drink ice cold on a hot summer day too.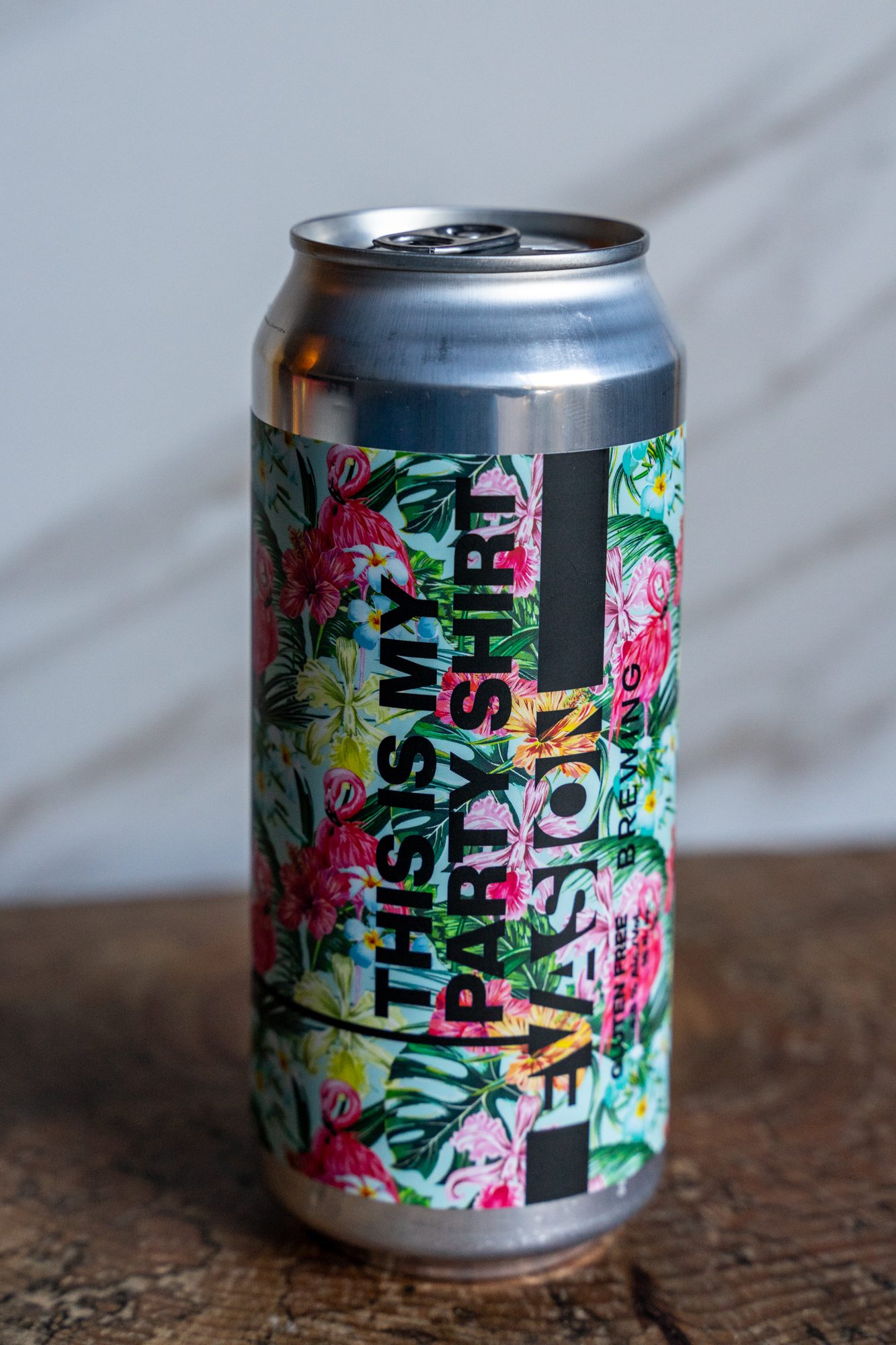 Their flagship beers include the Hophoria IPA, the Blonde Ale, and the Tantamount Stout.
They have some really interesting seasonals / small batch releases that are only available at the brewery, like the Blood Orange IPA and the Holé Molé Imperial Chocolate Stout, which is a combination of their Imperial Chocolate Stout and chilies, cinnamon, almonds and vanilla. YUM. Too bad it's sold out.
They do use oats in some of their beers, so make sure to check the ingredients if oats are on your no-fly list.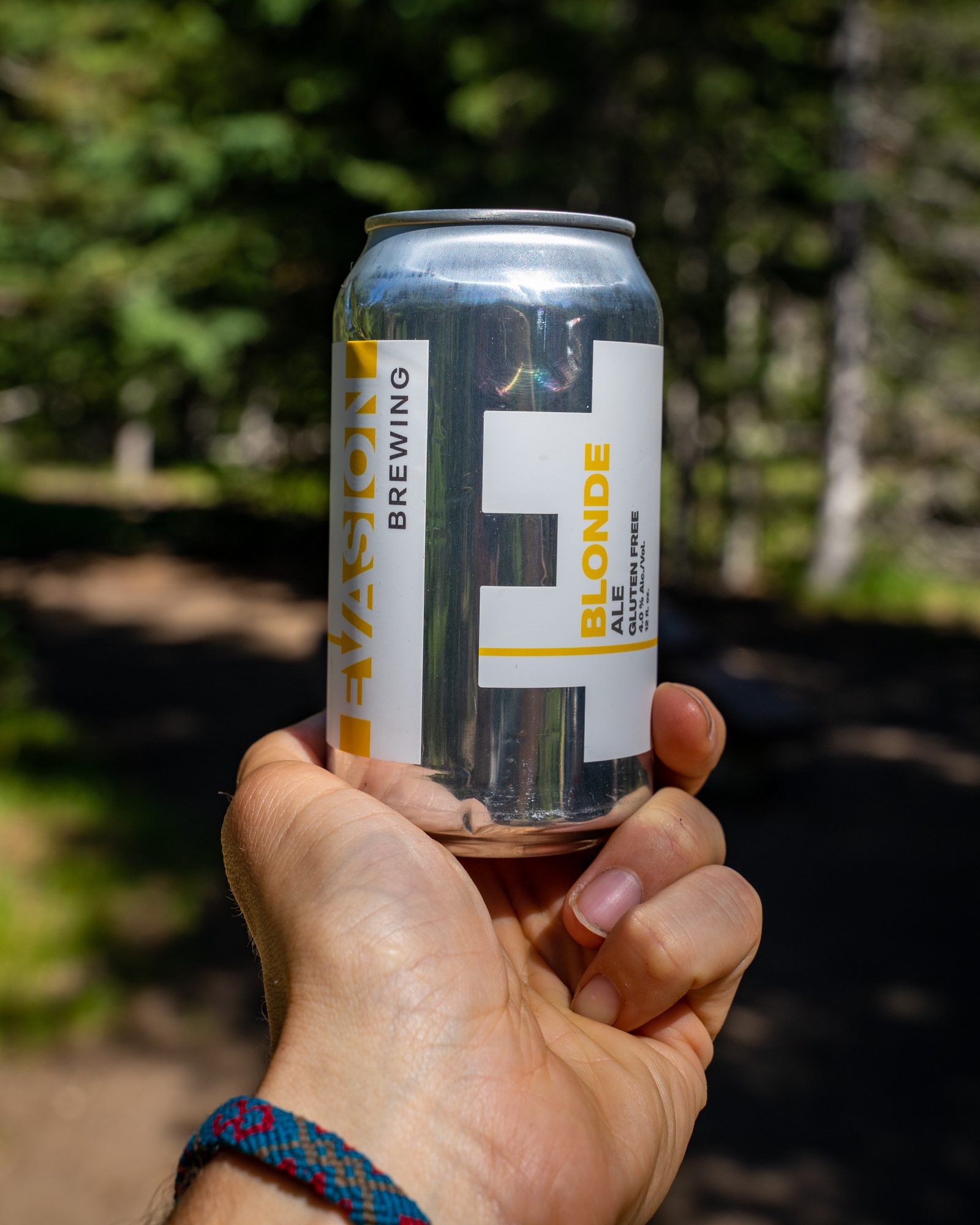 Bierly Brewing
Bierly Brewing is the other gluten free brewery in McMinnville. They started up operations in 2016, and by 2018 had moved into their own space in McMinnville, Oregon. The owner, JP Bierly (hence the name), was a hobbyist home brewer that started making gluten free beer because his wife has Celiac Disease, and he could never share his barley-based creations with her.
Then, in 2010, he was diagnosed with a gluten intolerance too. So he decided to start brewing gluten free beer, which eventually turned into the commercial operation that it is today.
Their flagship beers are:
Felix Pilsner
Amber IPA
Blackbird Stout
Baker Street Porter
Rendezvous Double IPA
They also have some seasonal releases, but I've never personally seen them in-stores, and I haven't quite made it out to their brewery in McMinnville yet.
Speaking of their brewery, JP's wife Amelia makes amazing 100% gluten free food, like soft pretzels and donuts, that they have at the brewery. Which makes a great day trip from Portland for gluten free folks.
Moonshrimp Brewing
Moonshrimp Brewing is another gluten free brewery in Portland (there are now three, for those of you counting), and they have a beer pickup window just south of the city center. Their beers are both gluten free and vegan, and they don't use oats, which I appreciate as someone who avoids them. They also don't use clarifiers, so their beers pour a little more hazy than some of the others on this list.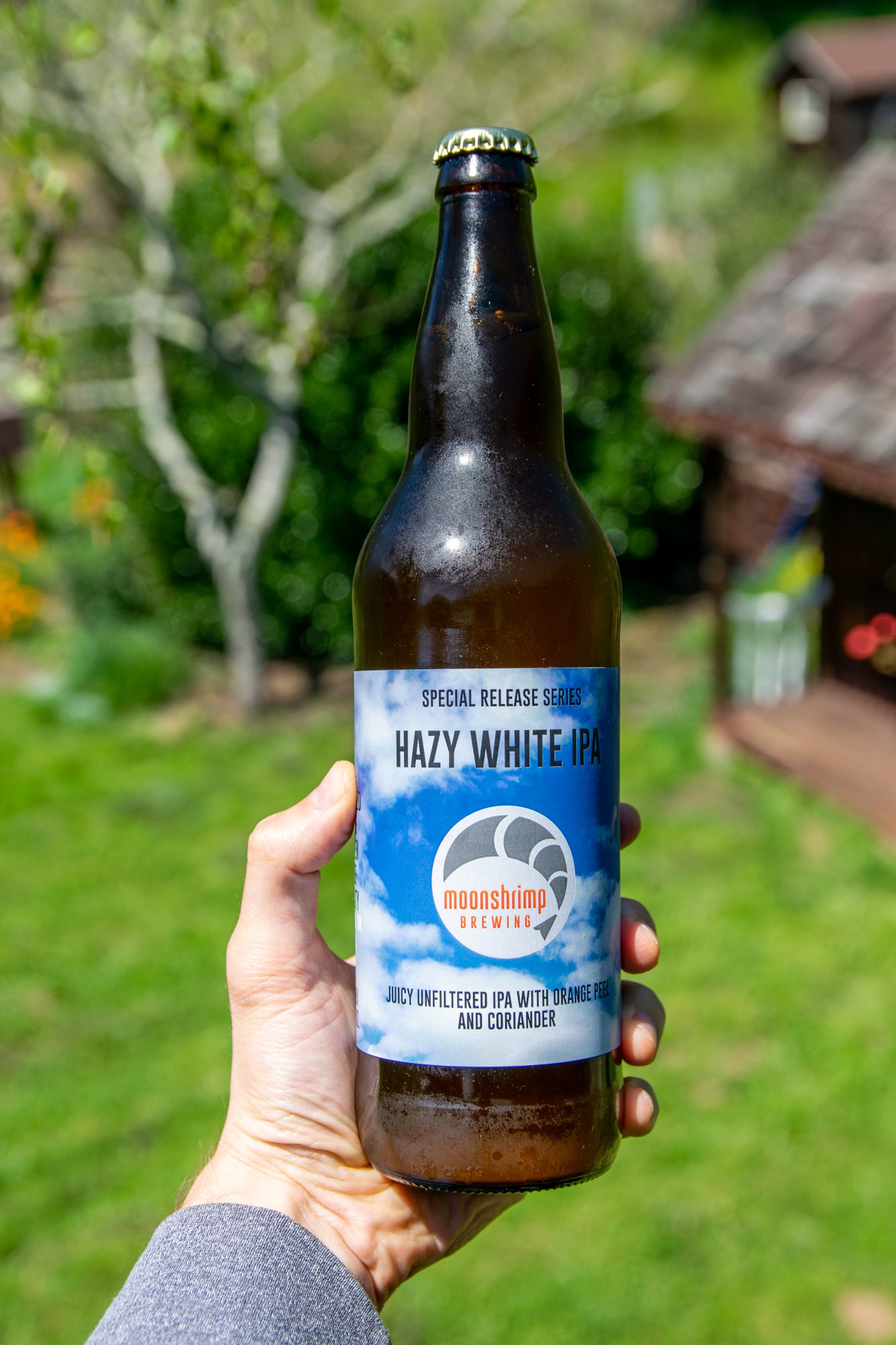 They have a bunch of semi-permanent beers, like their Dark Ale ("Negative Space") and White Ale ("Starlight White"), along with some seasonals that rotate throughout the year.
They also have some cool "beer window exclusives" that are small-batch experimental beers that you can only get at their location in Portland, which I'm definitely going to be stopping by soon.
Even More Breweries Making Celiac-Safe Gluten Free Beer!
Here are six more spots to add to your list. I haven't made my way out to some of these spots just yet, but they're on my list!
Aurochs Brewing: A gluten free brewery in Emsworth, Pennsylvania that I've heard a lot about, but haven't been able to find out here on the West Coast. They're a 100% gluten free facility, and like many gluten free businesses, they created their beer out of necessity more than anything. The two founders can't have gluten, and they wanted beer. Et voila! Aurochs was born. They source their grains from Grouse, which is a dedicated gluten free malt house in Colorado. Use their beer finder tool to find their beer near you (looks like it's only a couple of states in the northeast at the moment).
Burning Brothers Brewing: Located in St. Paul, Minnesota, Burning Brothers makes gluten free beer using gluten free ingredients in a gluten free facility. In other words, they do it right. They also have a beer finder, which will show you where you can find their beer in Minnesota. They have a bunch of interesting beers on tap at their taproom in St. Paul, and someday I'll make it out there to visit.
Neff Brewing: A small operation out in Tulsa, Oklahoma, that was started by someone who got diagnosed with Celiac Disease, looked at the gluten free beers on the market, and said "Celiacs deserve better." They started up in 2018, and have won awards at the Oklahoma Craft Beer Awards since. They have some interesting flagship beers, like the Raspberry Pride and the Spacerveza, and rotating seasonal beers that change throughout the year. Beer finder tool is here.
Mutantis Brewery and Bottle Shop: A Portland newcomer that I'll be visiting soon that was started by one of the co-founders of Ghostfish. It's going to be part gluten free brewery, part gluten free beer bottle shop, and I can't wait to try it.
Lucky Pigeon Brewing: Maine's first dedicated gluten free brewery! They're brand new.
Divine Science: A small gluten free brewery in Costa Mesa, California. One of the only gluten free beer options in Southern California, they have a Blonde, an IPA, and a Stout available at places like Total Wine & More and BevMo. Beer finder here.
---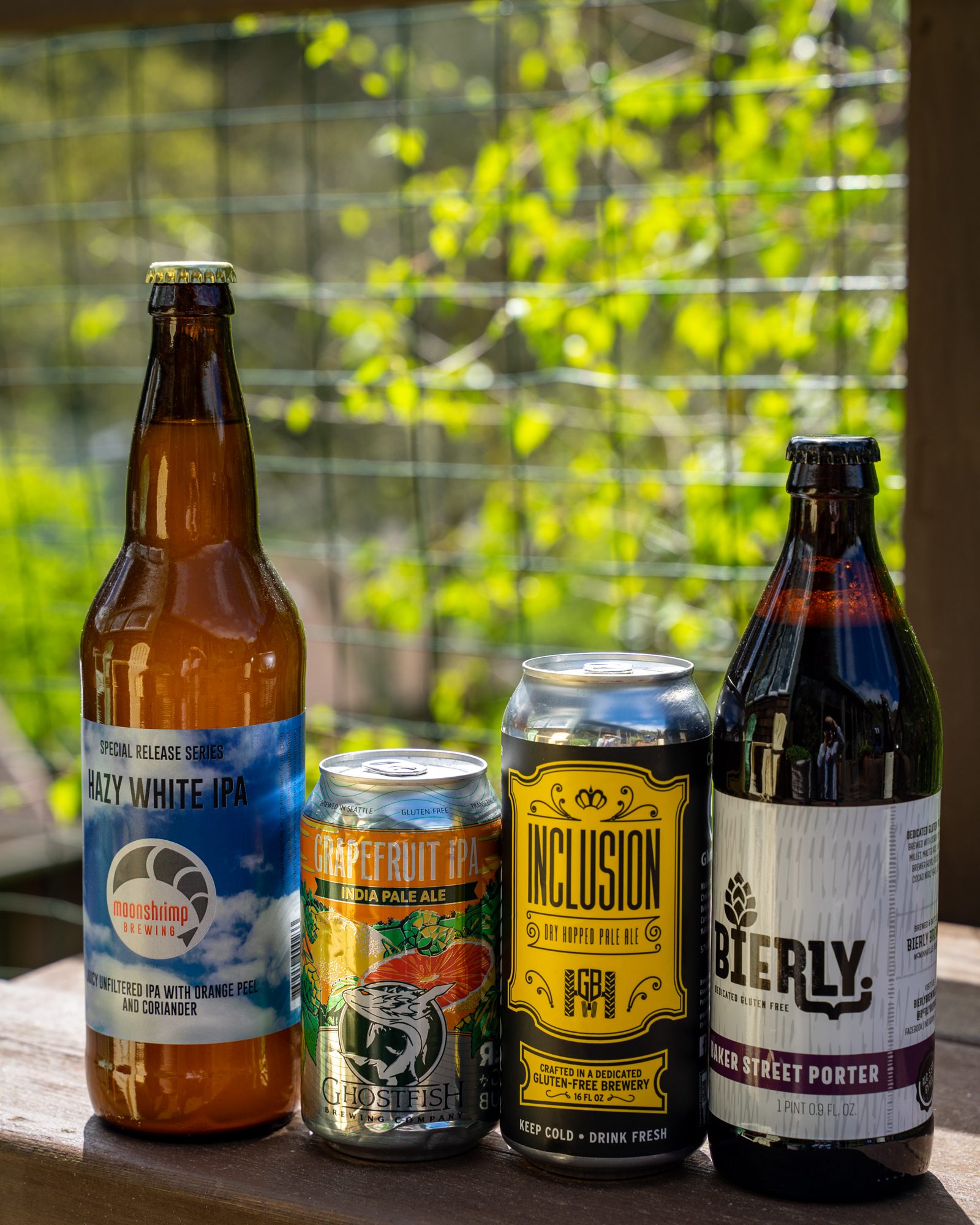 Looking for more gluten free travel content? We've got you covered.