This year was supposed to be a big year for Alysha and I. We quit our jobs in February to travel the world – a plan that we had been working on for years – and luckily got to spend six full weeks in Colombia before our travel plans were put on hold indefinitely. Three months later, we hit the road in our campervan (read: a slightly modified Honda Odyssey) and got to explore more of the United States than we had planned. We didn't make it to far flung places like Sri Lanka, or down to Oaxaca in Mexico, but we did discover a few new places that changed our ranking of the best gluten free travel destinations in the world.
This is our updated ranking of the world's best travel destinations for Celiacs, along with our picks for the must-visit restaurants in each place. Are there other great travel destinations for Celiacs out there? Sure. But if we haven't been there, it's not on the list.
The 10 Best Gluten Free Travel Destinations Around the World
Here are ten places that I have personally been, loved, and think you should add to your list of future gluten free travel destinations.
Note: Most of the spots below are dedicated gluten free, but not all. THose that are not are marked with an "*" to indicate that they are NOT 100% gluten free. Always double check for yourself!
#10: Mexico City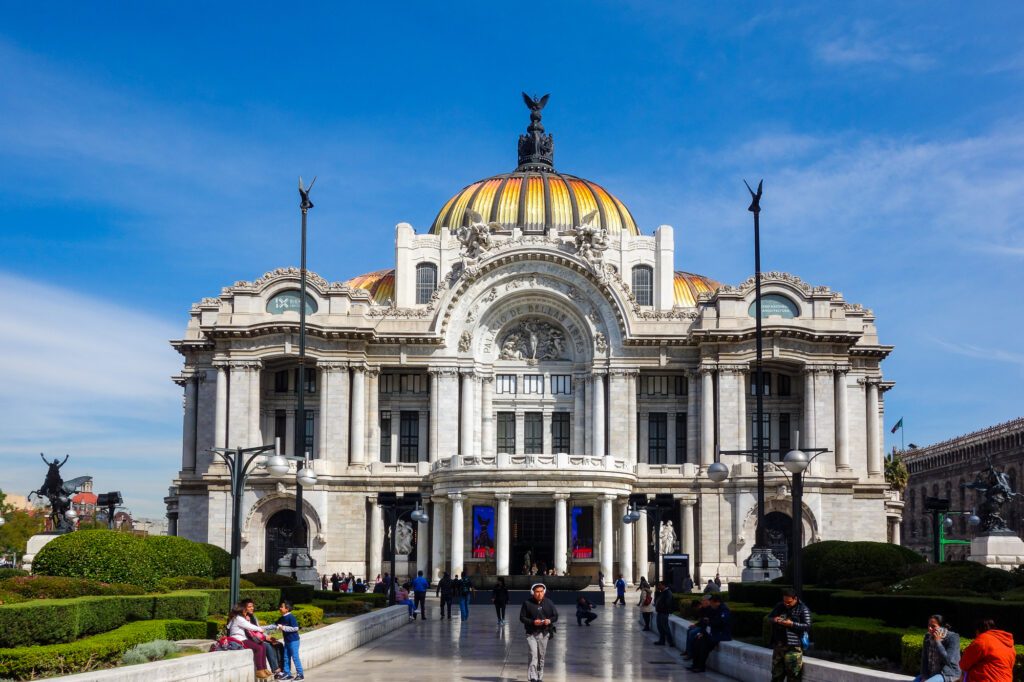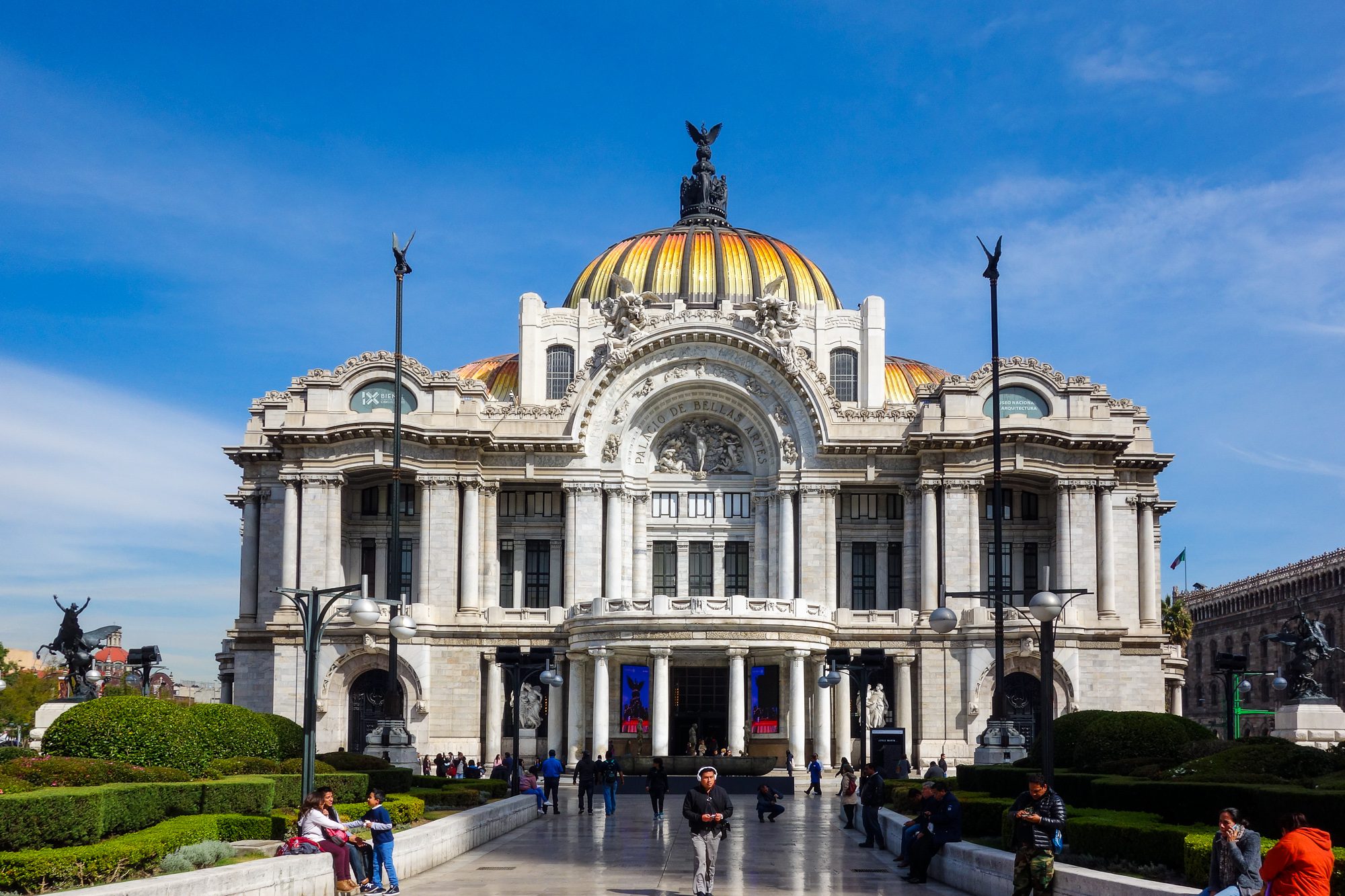 I don't think it's much of a secret that I'm basically in love with Mexico City. I've written about gluten free Mexico City, what to do with 4 days in Mexico City, and where to stay in Mexico City already. What more is there to say, other than that you should book your flights immediately?
Sure, there are some gluten landmines you need to watch out for. Seasonings and sauces that contain gluten, wheat flour used to make corn tortillas more pliable, and contaminated friers. But for the most part, it's not hard to eat gluten free in Mexico City.
And now, there are 100% gluten free spots popping up all over the city – La Otilia, a gluten free bakery in Roma Norte, and Mamazotes Kitchen, among others.
Do yourself a favor and add Mexico City to your travel plans. I was there for Christmas and New Year's in 2019, and hopefully I'll be back soon.
5 Incredible Places to to Eat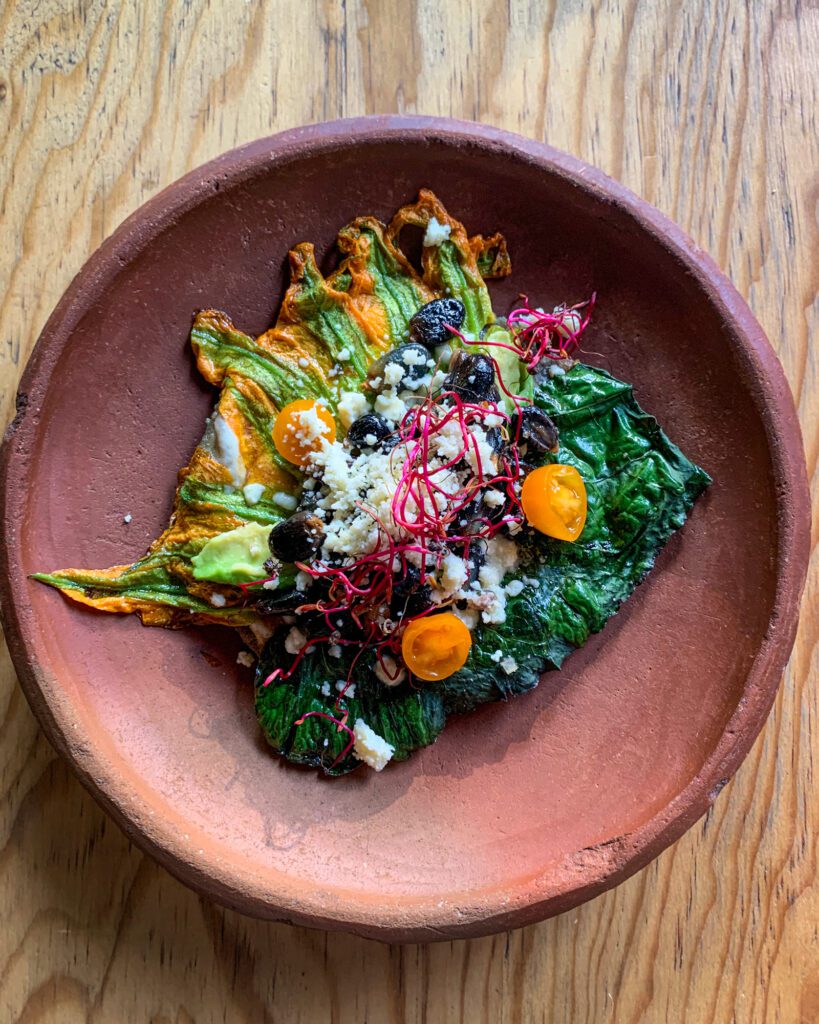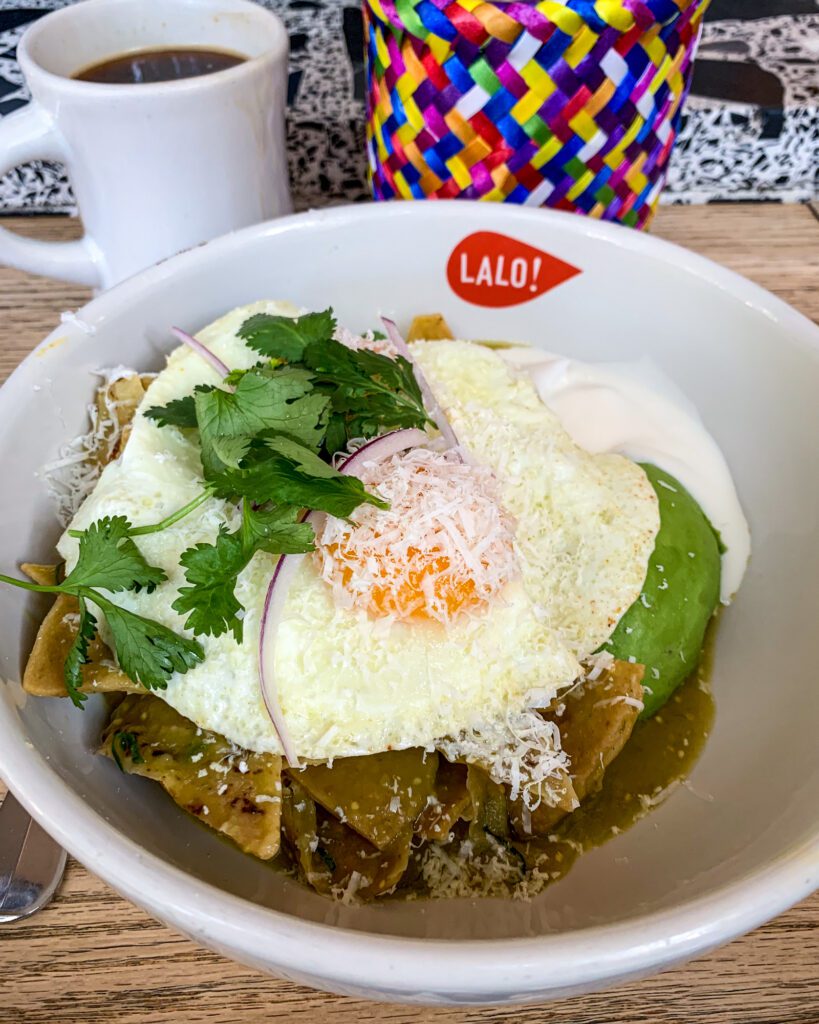 Want to plan an unforgettable trip to Mexico City? Here are some other travel guides to help you do just that.
#9: Seattle, WA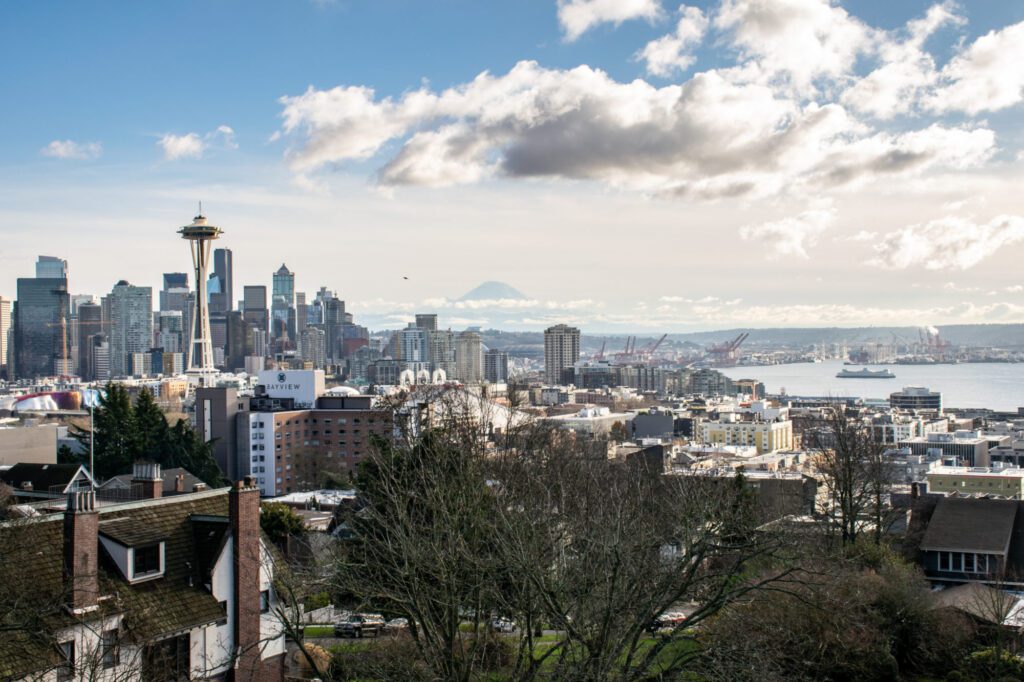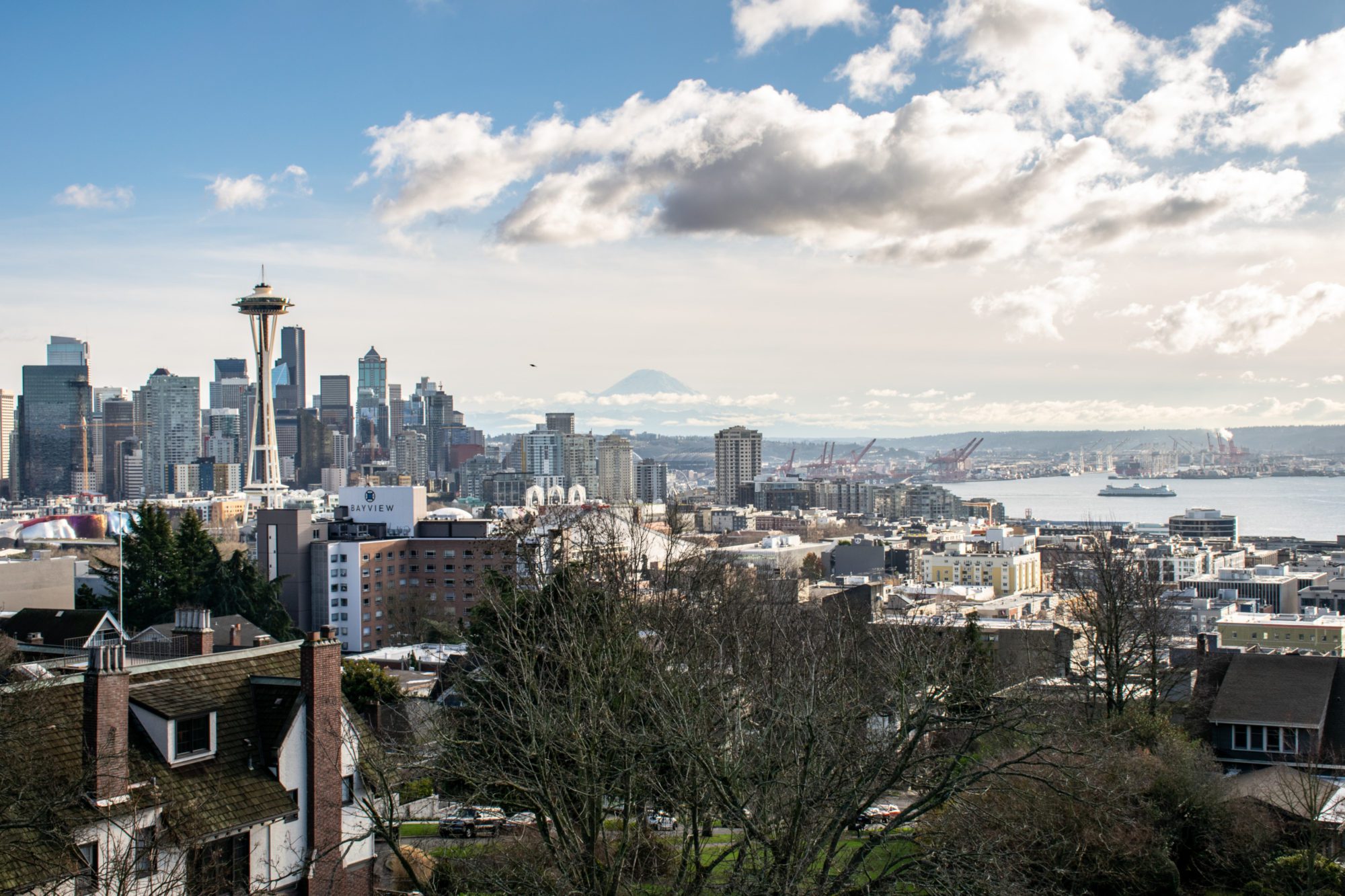 I grew up in Seattle, and was diagnosed with Celiac Disease while living there. So a lot of the places below mean a lot to me, because you always remember your first. My first 100% gluten free bakery, restaurant, AND brewery were all in Seattle. There are some great gluten free options in Seattle, though not as many as you would think given the size of the city. Portland, it's younger brother, (SPOILER) has a ton more options for Celiacs.
Still, Seattle is an awesome city to visit and there are plenty of great gluten free spots in the city to try.
5 Incredible Places to to Eat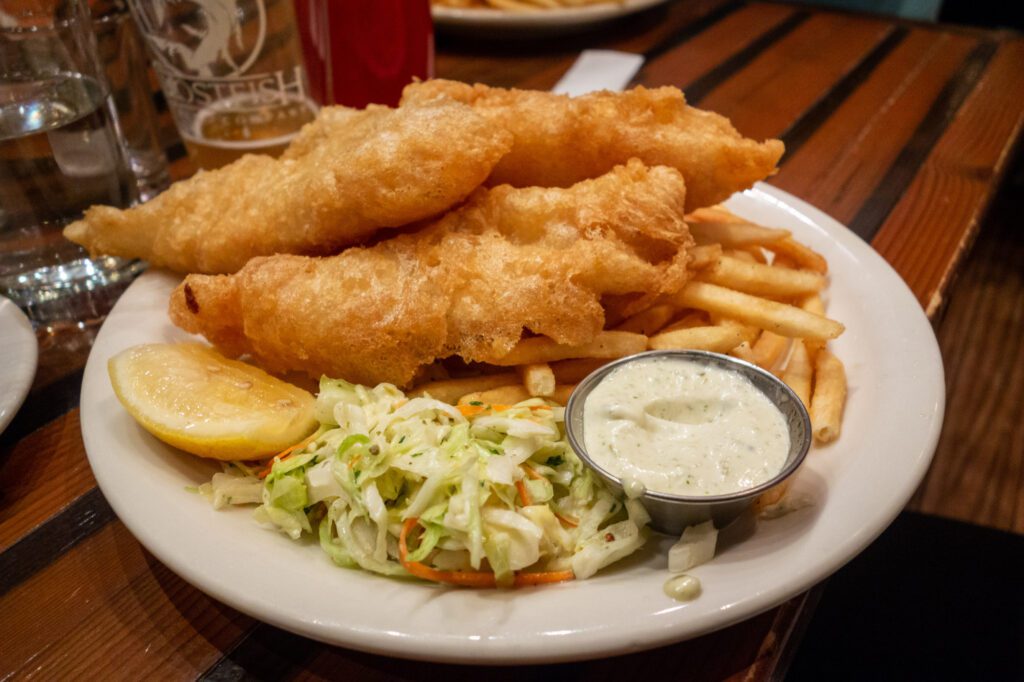 Want to plan an unforgettable trip to Seattle? Here are some other Seattle travel guides to help you do just that.
#8: New Zealand's South Island
New Zealand was amazing, both as a travel destination for outdoor lovers, and as a gluten free travel destination. I've never been to a place with such a diversity of landscapes in such a relatively small area.
Rocky peaks? You've got Mt. Cook and Mt. Aspiring.
Stunning blue lakes? Lake Tekapo and Pukaki have you covered.
And sunrise kayaking on Milford Sound is basically a must-do when you're in New Zealand.
I haven't even gotten to lush green wine country, the tropical "mountains meet the beach" vibes of Abel Tasman, the California-esque East Coast near Kaikoura, and the rugged and scenic West Coast.
Seriously, New Zealand is amazing.
In terms of eating gluten free in New Zealand, there are definitely ups and downs. On the ups, Queenstown and Wanaka were amazing. On the downs, it was tough to find Celiac-safe gluten free food outside of those two cities.
Obviously, New Zealand, even just the south island, is a big place. Here are some of our favorite gluten free stops.
5 Incredible Places to to Eat
The best places to find gluten free food on the South Island are Wanaka and Queenstown, but you'll find gluten free groceries at just about every grocery store in the country. We liked New World the most.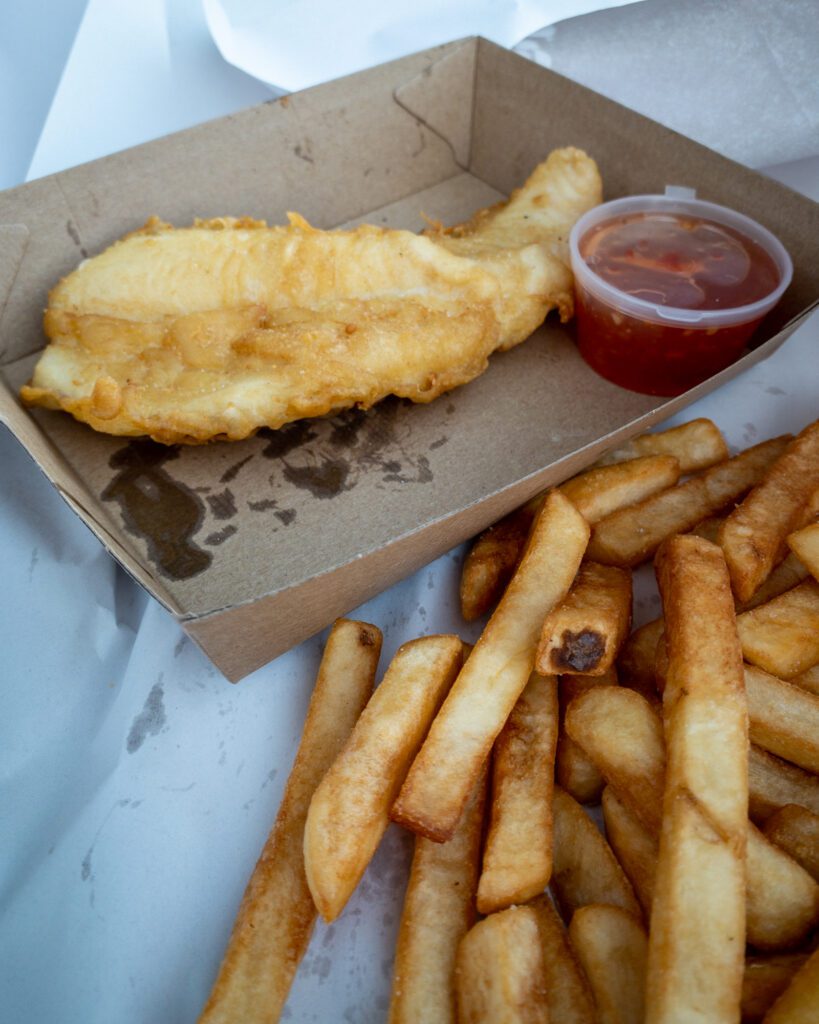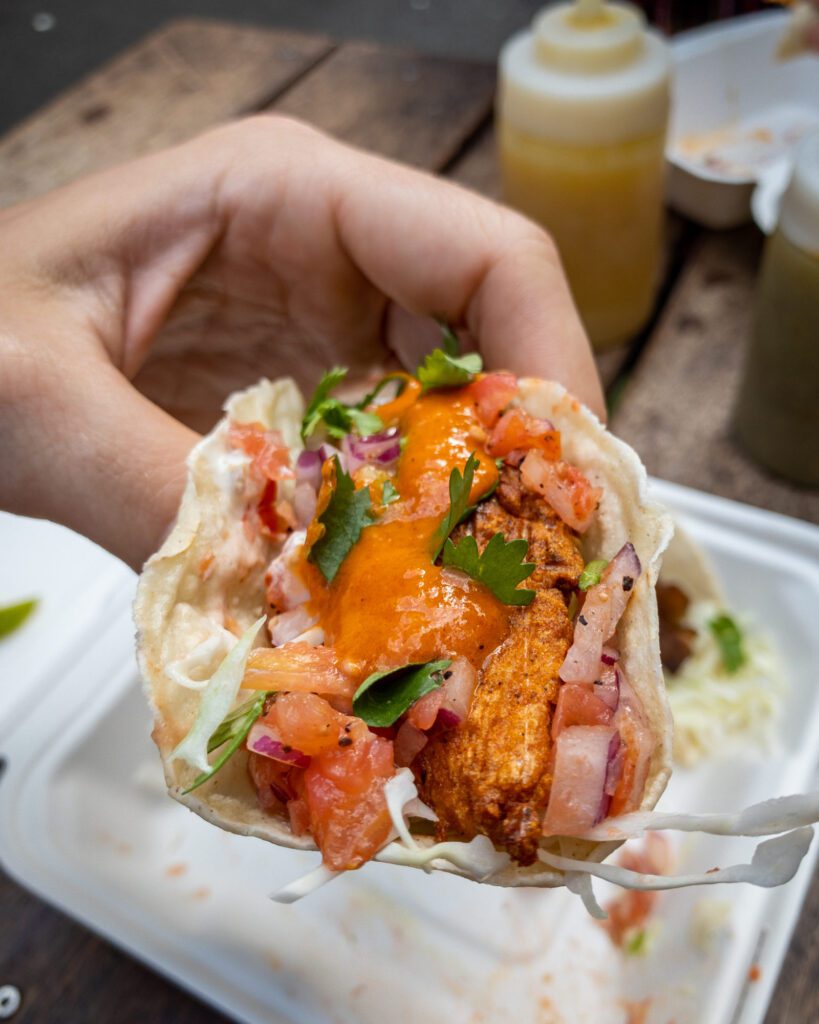 Want to plan an unforgettable trip to New Zealand's South Island? Here are some other travel guides to help you do just that.
#7: London, UK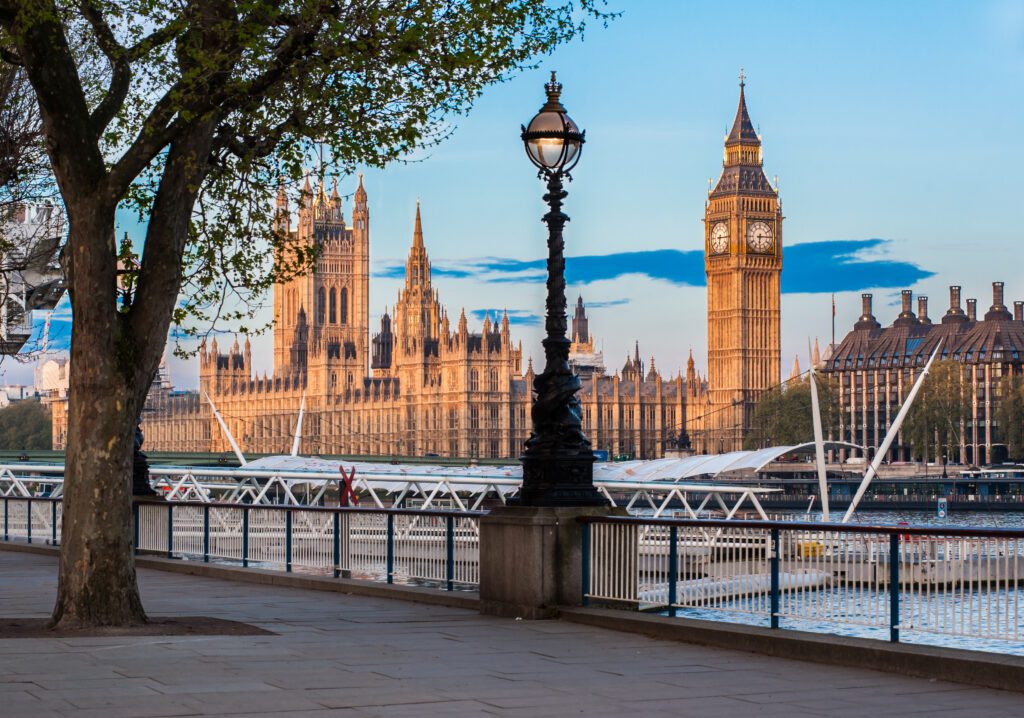 Ah, London. The cosmopolitan capital of the UK is one of the most diverse food cities in the world thanks to the wide-reaching British Empire. Everything from world-class Indian food, to Latin American food, to British classics like Fish and Chips. And because it's a huge city, there are a TON of 100% gluten free spots around London. I've been to London multiple times, and I want to go back ASAP.
5 Incredible Places to to Eat
Want to plan an unforgettable trip to London? Here are some other London travel guides to help you do just that.
#6: Los Angeles, CA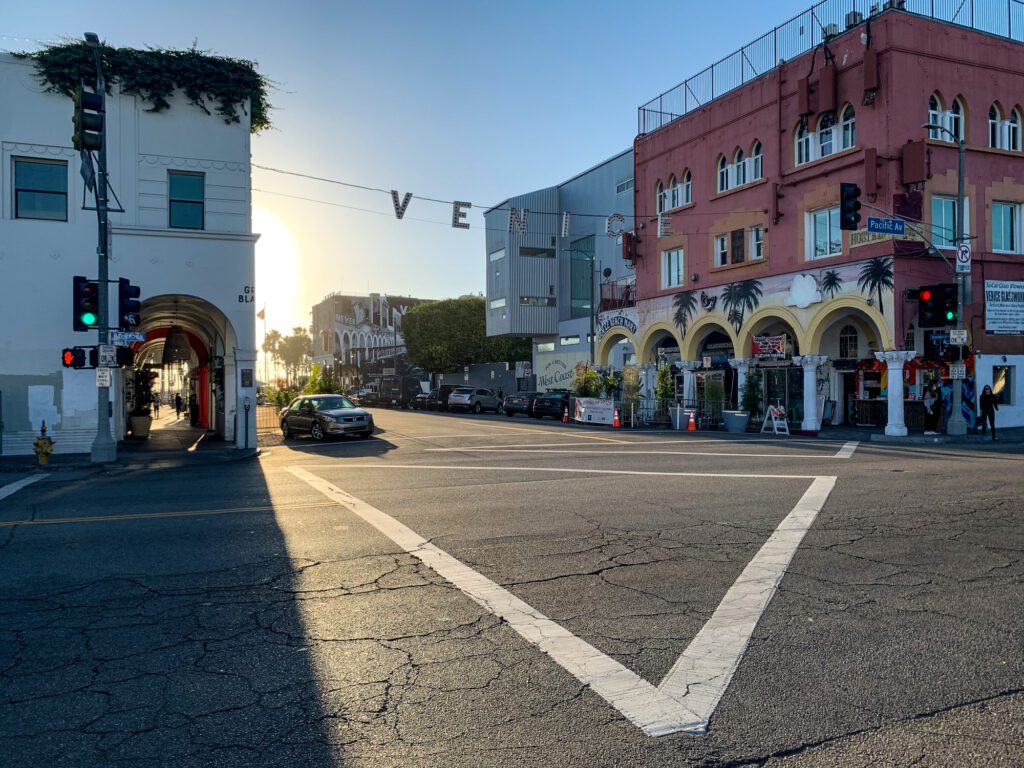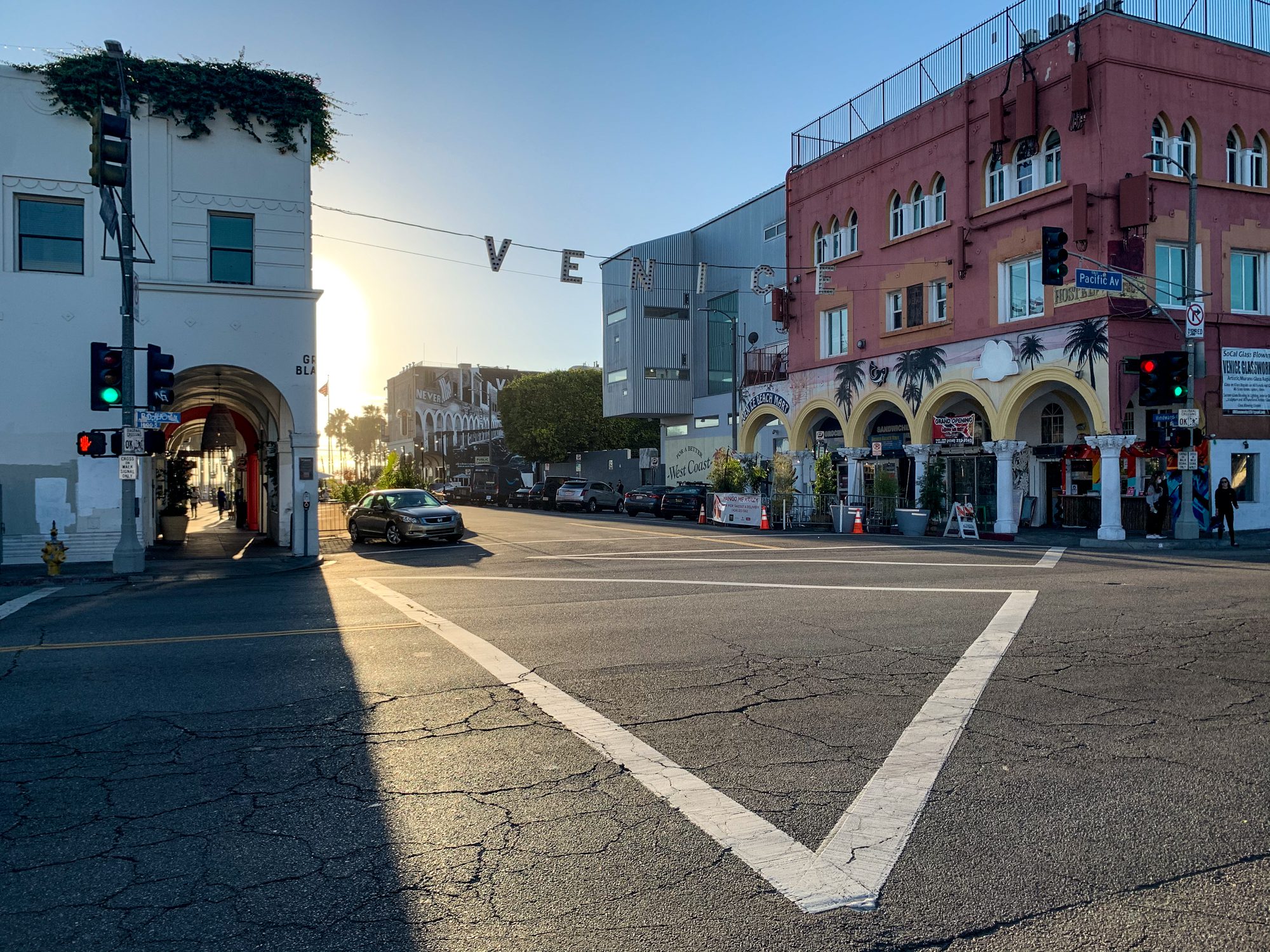 Los Angeles, land of the 100% gluten free bakeries. Seriously, there are at least six. It's insane. We're not huge fans of LA, since we favor walkable neighborhoods, which LA comes up short on, but we found a real appreciation for LA's gluten free scene on our last weeklong trip full of donuts, scones, and pizza.
5 Incredible Places to to Eat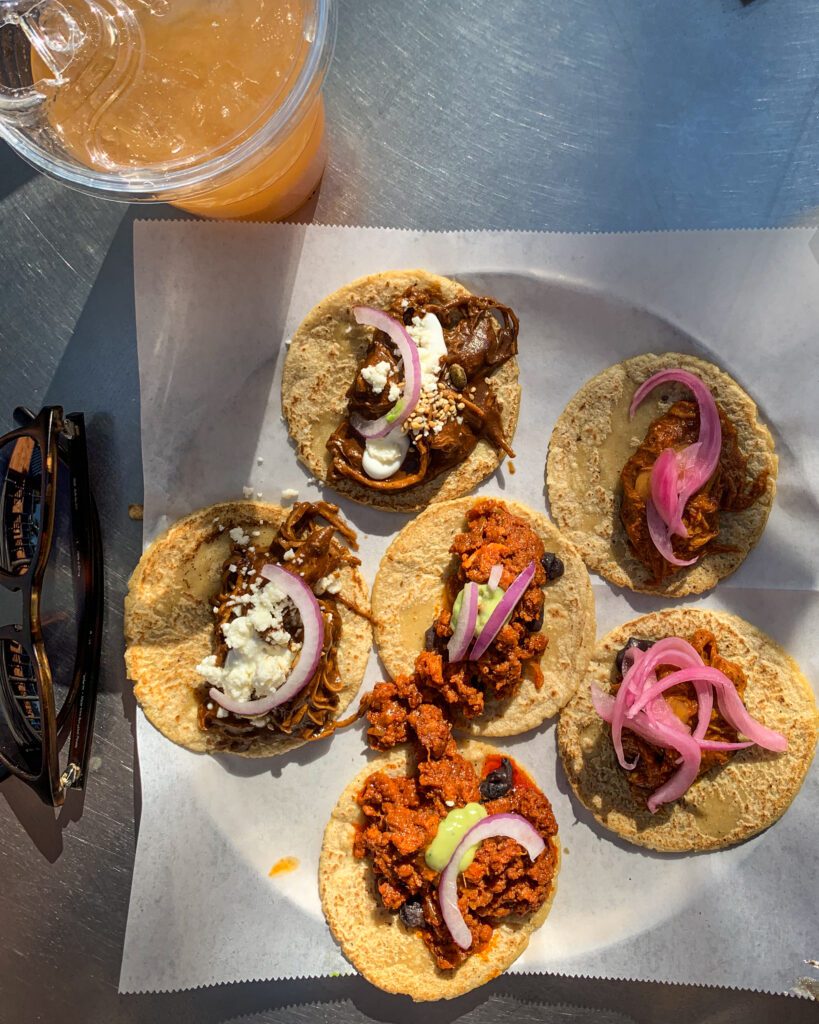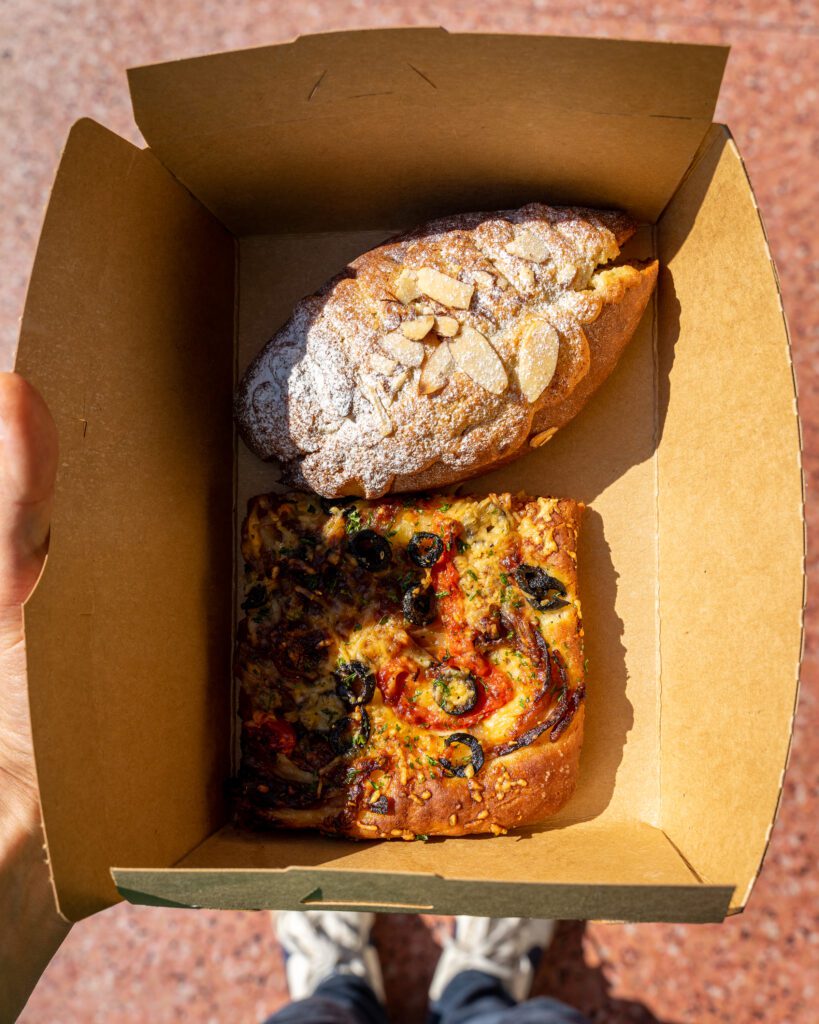 Want to plan an unforgettable trip to LA? Here are some other Los Angeles travel guides to help you do just that.
#5: New York City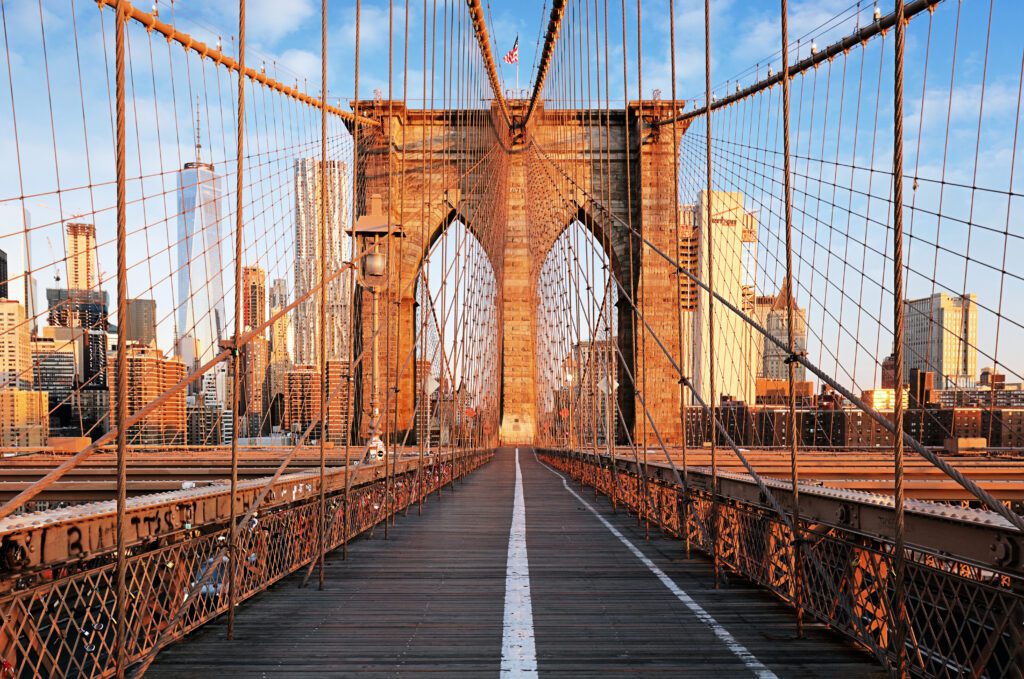 I remember when I was on the Celiac Project Podcast (you can listen to the episode I was on here) and they asked me what I thought about the best gluten free travel destination in the USA. My head immediately went to Portland, where there are so many great gluten free options that I've been there 5+ times and STILL haven't tried them all. But the second city that came to mind is New York City.
Before 2019, I had spent almost exactly 36 hours in NYC, and the majority of that was in a conference room. In early 2019, I spent a whole week in New York City, and I LOVED it.
There's no other city in the world (at least that I've been to) with so much energy 24/7. Get up early to go to the gym at 5am? PEOPLE EVERYWHERE. Go out with a friend to grab a drink and walk home at 1am? PEOPLE EVERYWHERE. It's awesome.
Obviously, as you'll see below (SPOILER) there's another city that has since jumped NYC in my ranking, but New York is still an amazing gluten free food city.
5 Incredible Places to to Eat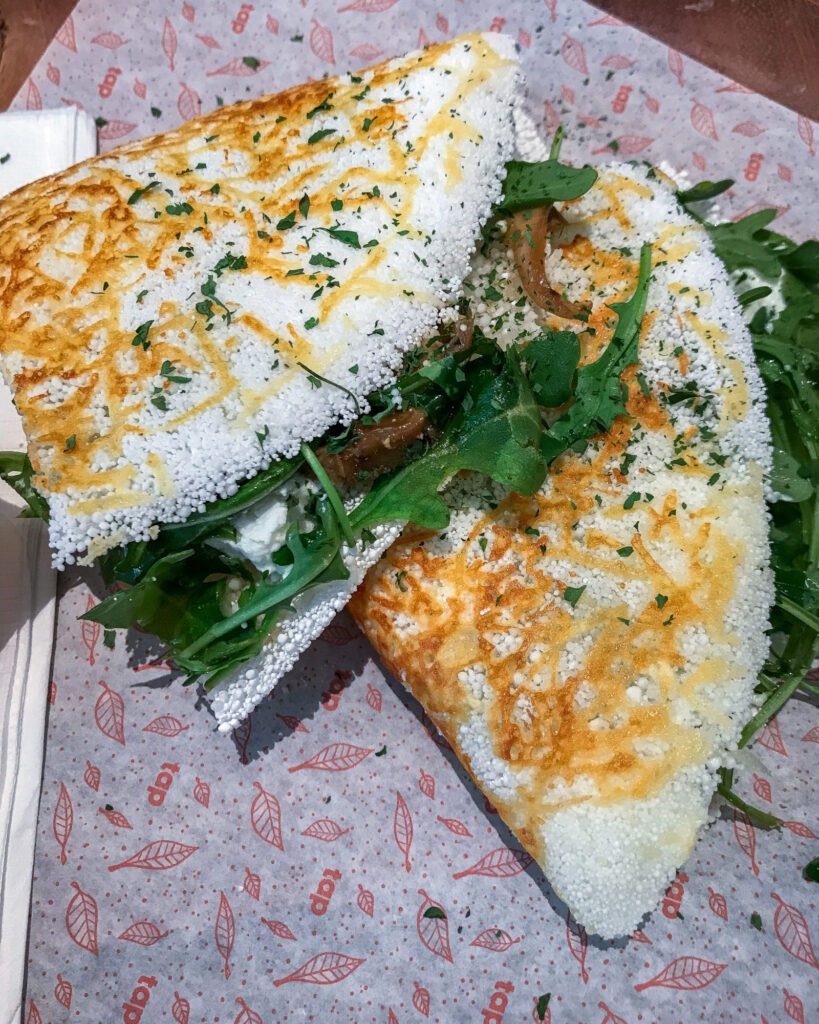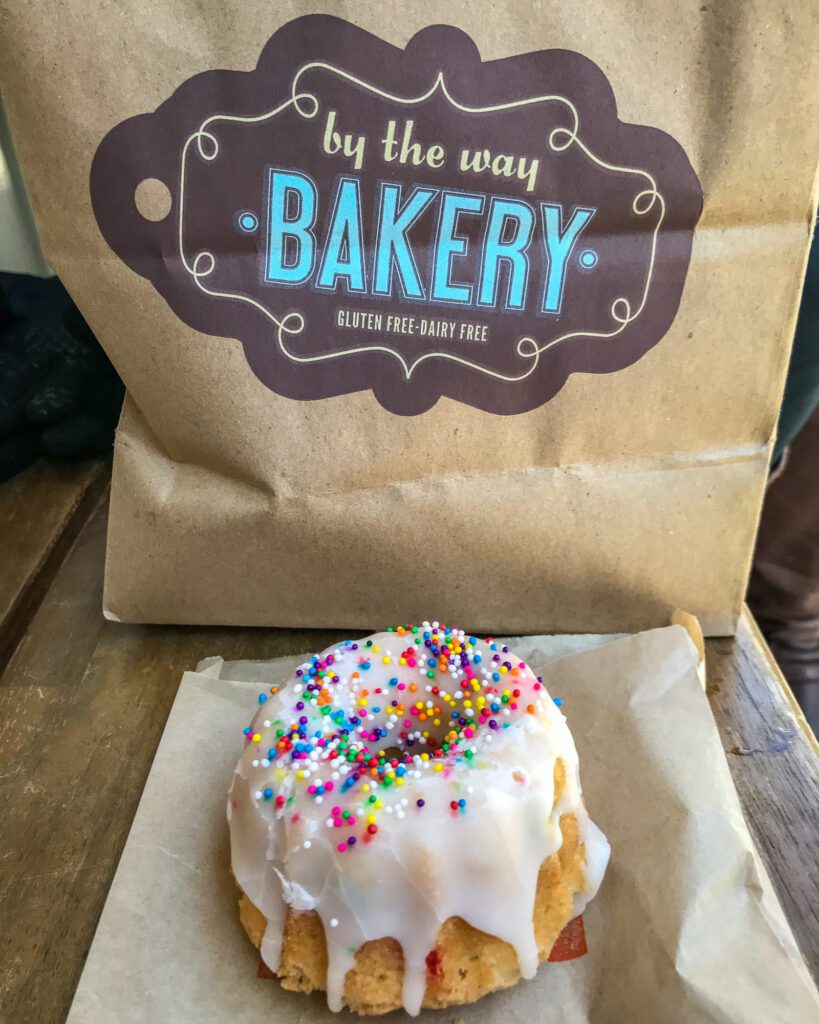 There's so many more – see them all in my guide to the best gluten free restaurants in New York City
Want to plan an unforgettable trip to New York City? Here are some other NYC travel guides to help you do just that.
#4: Paris, France
You might be a little bit surprised to see Paris on this list, because it's not exactly known for gluten free food. Croissants! Baguettes! Etc. etc.

But there's actually a bunch of dedicated gluten free spots in Paris that will make planning a trip to the City of Light with Celiac Disease a breeze.
All five spots below are 100% gluten free, too!
5 Incredible Places to to Eat
Want to plan an unforgettable trip to Paris? Here are some other travel guides to help you do just that.
#3: Denver & Boulder, Colorado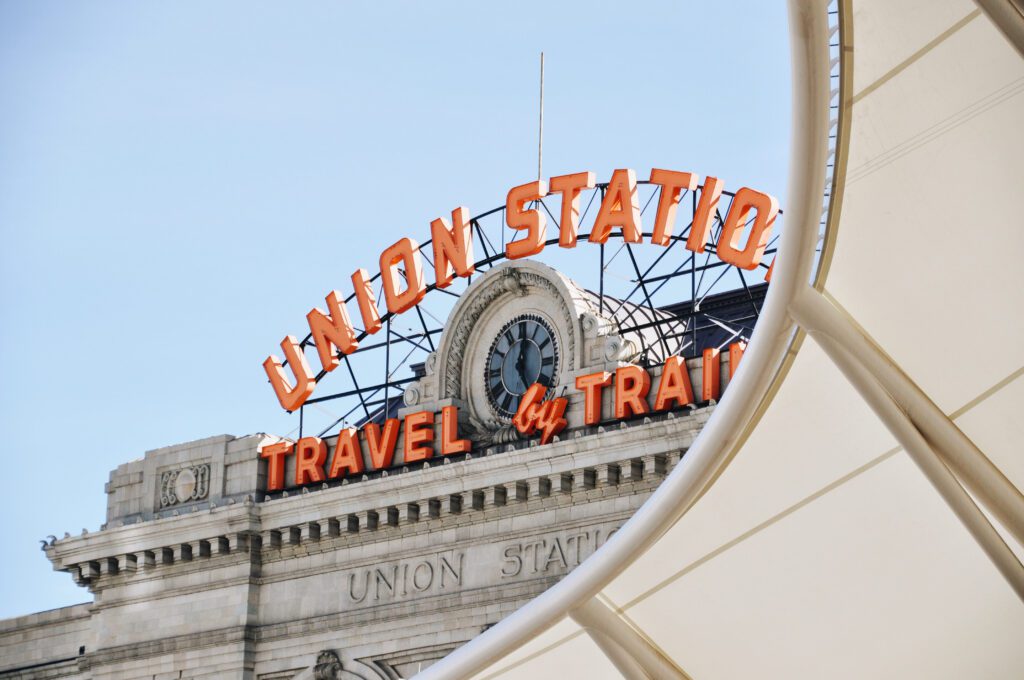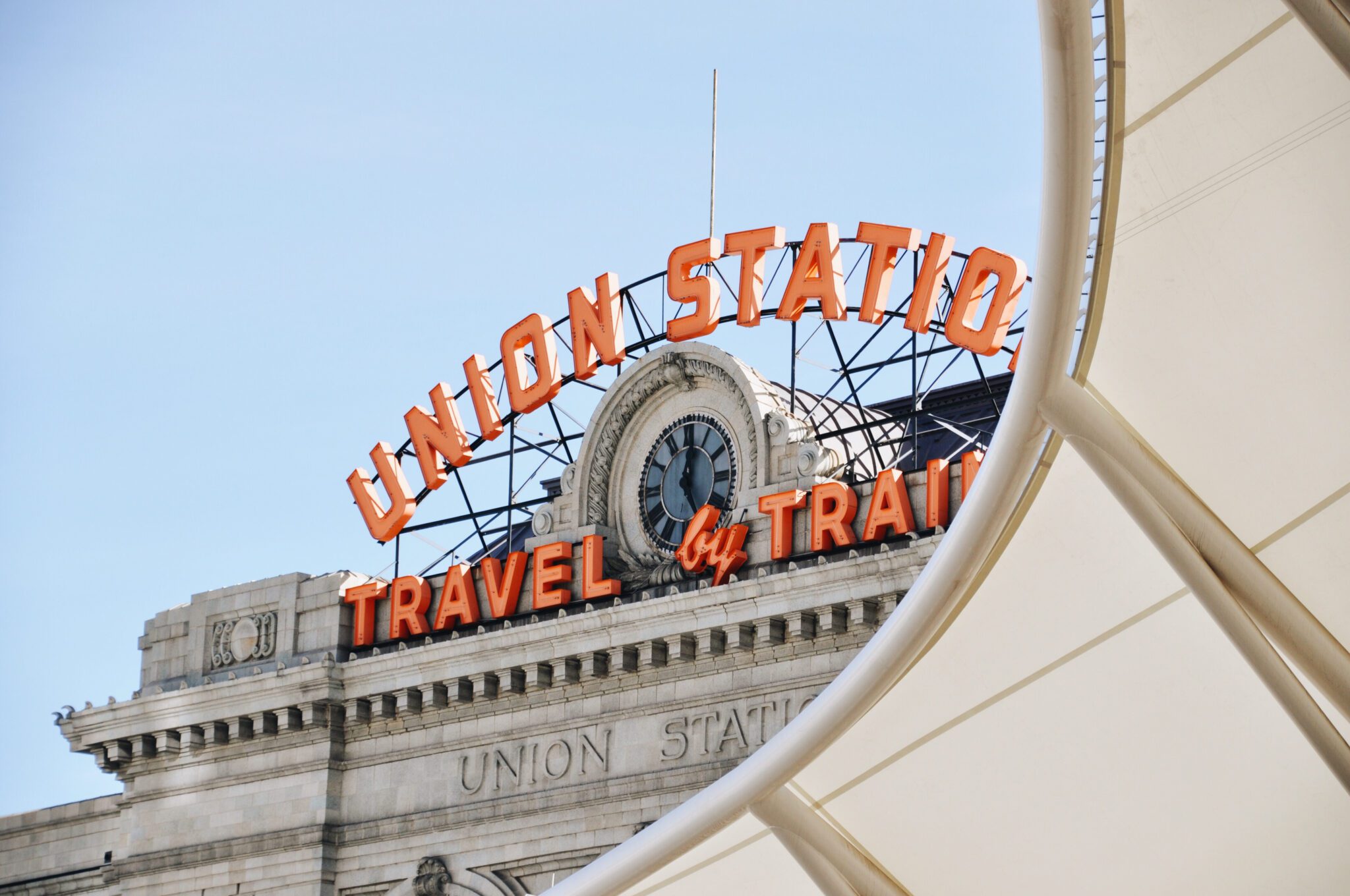 So, prior to our trip to Colorado in 2020, when we spent four weeks in the Denver and Boulder area, it was not high on my list. I'd been to Denver several times, since Alysha has family in Colorado, but never really had enough time to really explore.
Lo and behold, the gluten free scene in Denver is off the chain (is that what the kids are saying these days? I can never keep up).
I used to think the ranking for gluten free cities in the US went Portland / NYC / everywhere else, but recently have moved Denver into that second spot between Portland and NYC. It's that good.
5 Incredible Places to to Eat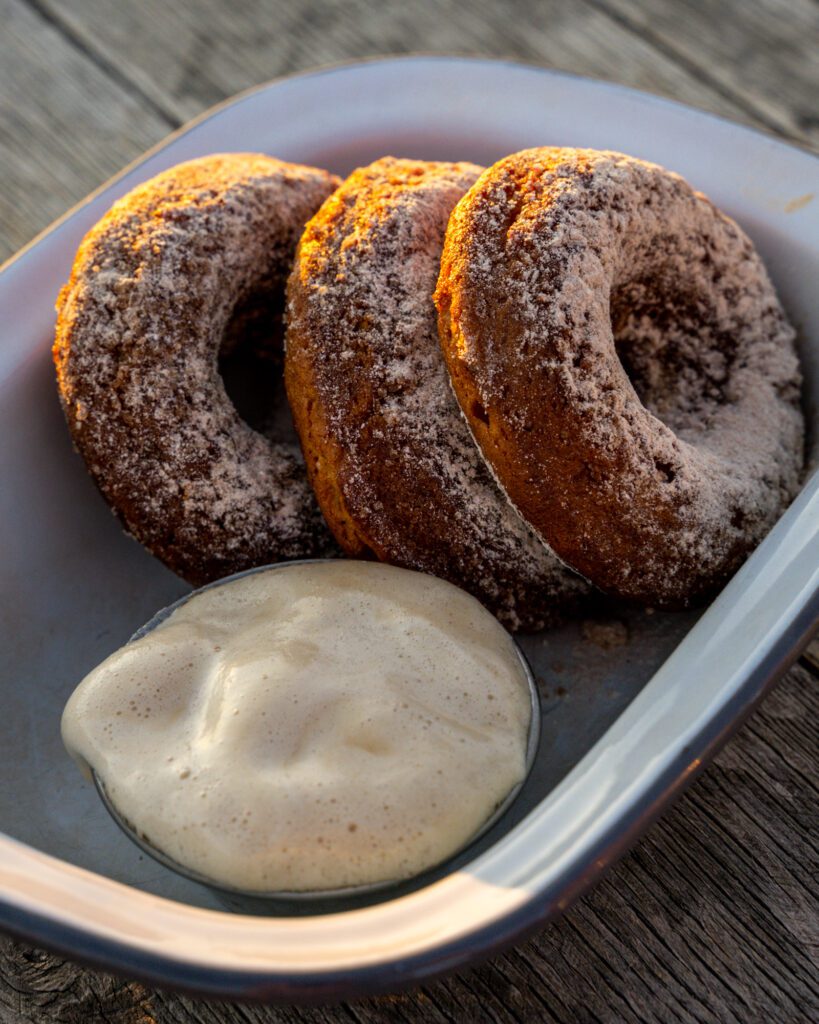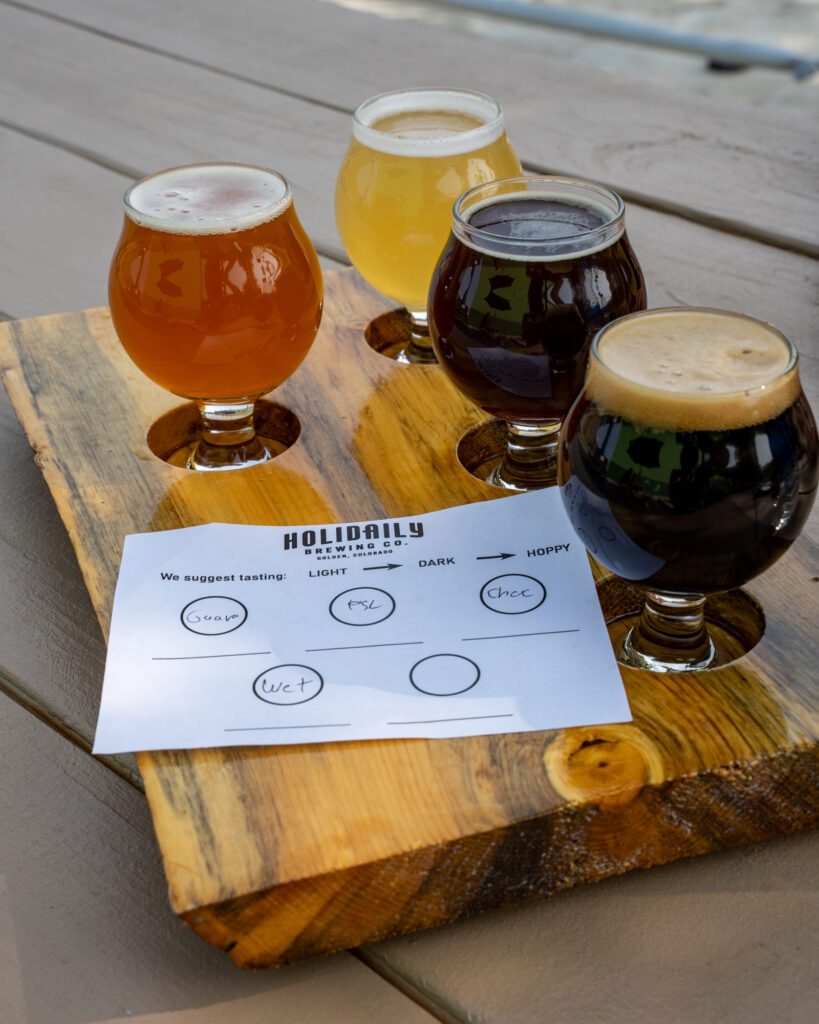 Want to plan an unforgettable trip to Denver & Boulder? Here are some other travel guides to help you do just that.
#2: Rome, Italy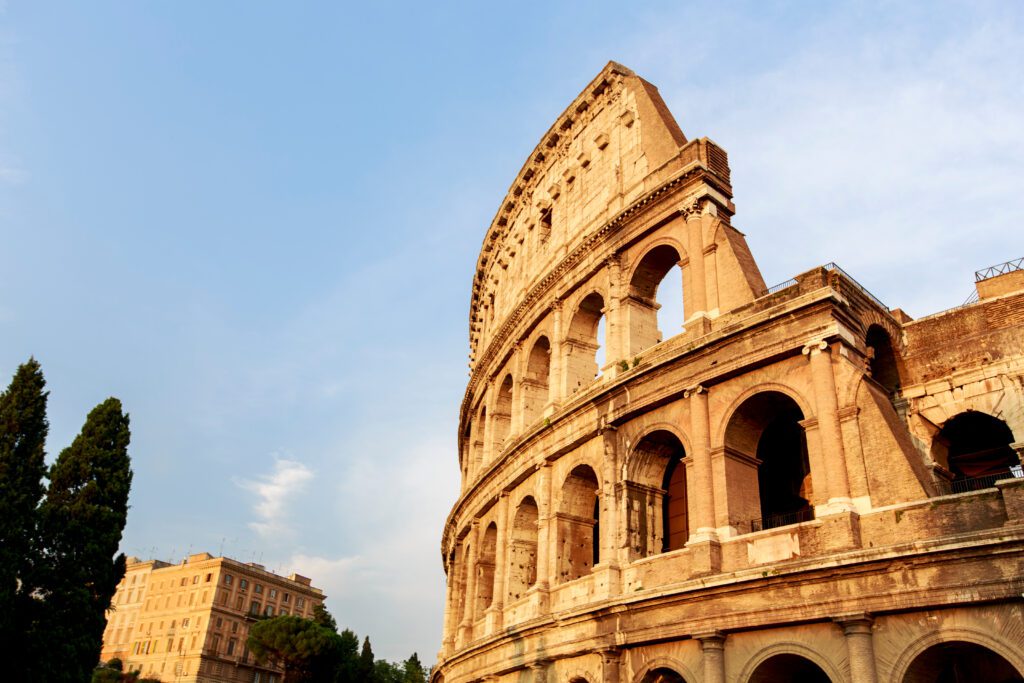 Rome? That can't be right. *checks notes*.
You're telling me that Italy, land of pizza and pasta, is actually a good place to travel with Celiac Disease?
Yes, yes I am. Because the food culture in Italy is one of inclusivity, and they jump through all the hoops to make sure you can enjoy their food, which is a huge part of Italian life, even though you can't eat gluten.
It's incredible, and truly is one of the experiences that changed my outlook on living with Celiac Disease and made me realize that it is in fact possible to make your travel dreams come true, even if you have to be careful to eat strictly gluten free.
5 Incredible Places to to Eat
Want to plan an unforgettable trip to Rome? Here are some other Rome travel guides to help you do just that.
#1: Portland, Oregon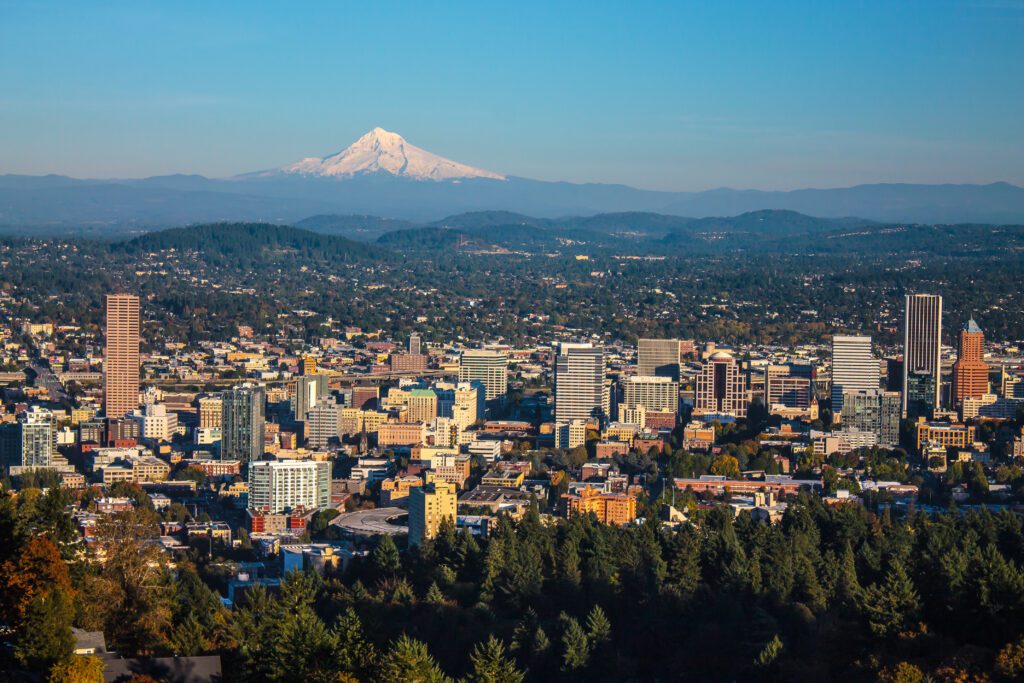 Portland has topped my list of the best gluten free travel destinations for years now because of the sheer number of dedicated gluten free options in the city. Two dedicated gluten free breweries. More 100% gluten free bakeries than I can count on one hand. And amazing gluten free options for people with multiple dietary restrictions, particularly dairy-free, vegetarian, and vegan.
5 Incredible Places to to Eat
New Cascadia Traditional: The best gluten free bakery in America, in our humble opinion. You'll find us here multiple times during a weekend in Portland. At breakfast, they have amazing brioche donuts and a killer biscuit breakfast sandwich. AND THE PIZZA. Their gluten free pizza is easily the best I've ever had – we get it every time we're in town (which, recently, has been a lot). The crust is light and fluffy, which is hard to find, and it's about seventeen times the size of your head. Go here. Now. Fast. You can order their bread online to be shipped to your doorstep – the Rustic Italian loaf is our go-to.


Tacovore PDX: 100% gluten free tacos? YES PLEASE. We love tacos. Of all kinds. Breakfast, lunch, or dinner, we're in for tacos. And you can order everything on the menu at Tacovore.


DesiPDX: When in Portland, you have to eat at a food cart. I think that's a rule. When in Rome, right? In any case, DesiPDX should be the one you choose. It's 100% gluten free and delicious, serving up Indian food made with fresh local ingredients. Get the pakora waffle and the cardamom chai chicken.


Pollo Norte: We still daydream about the succulent Mexican-style rotisserie chicken from Pollo Norte. It's 100% gluten free, except for the beer they serve, and make sure to get the fresh corn tortillas and all the salsas to go with it.


Little Chickpea: Did someone say 100% gluten free and plant-based ice cream? Located in the Pearl District, Little Chickpea has gluten free ice cream made from, you guessed it, chickpeas. Though you'd never know it from the taste or texture. Waffle cones are gluten free too!
Find so many more spots to eat in my guide to the best gluten free restaurants in Portland, Oregon.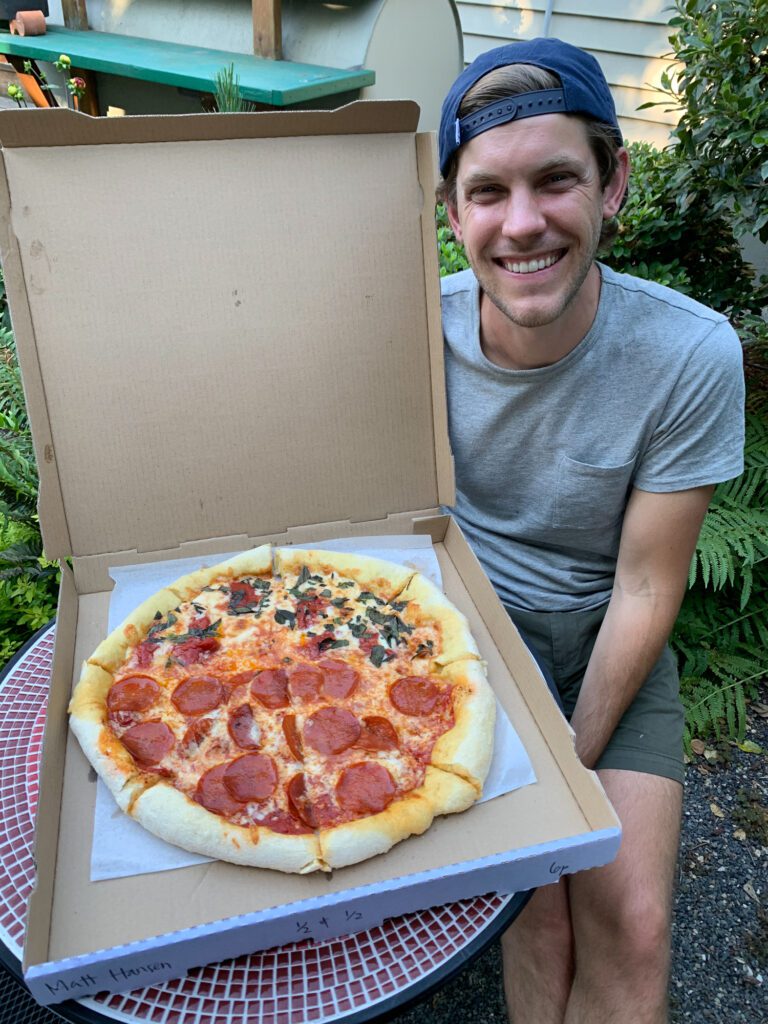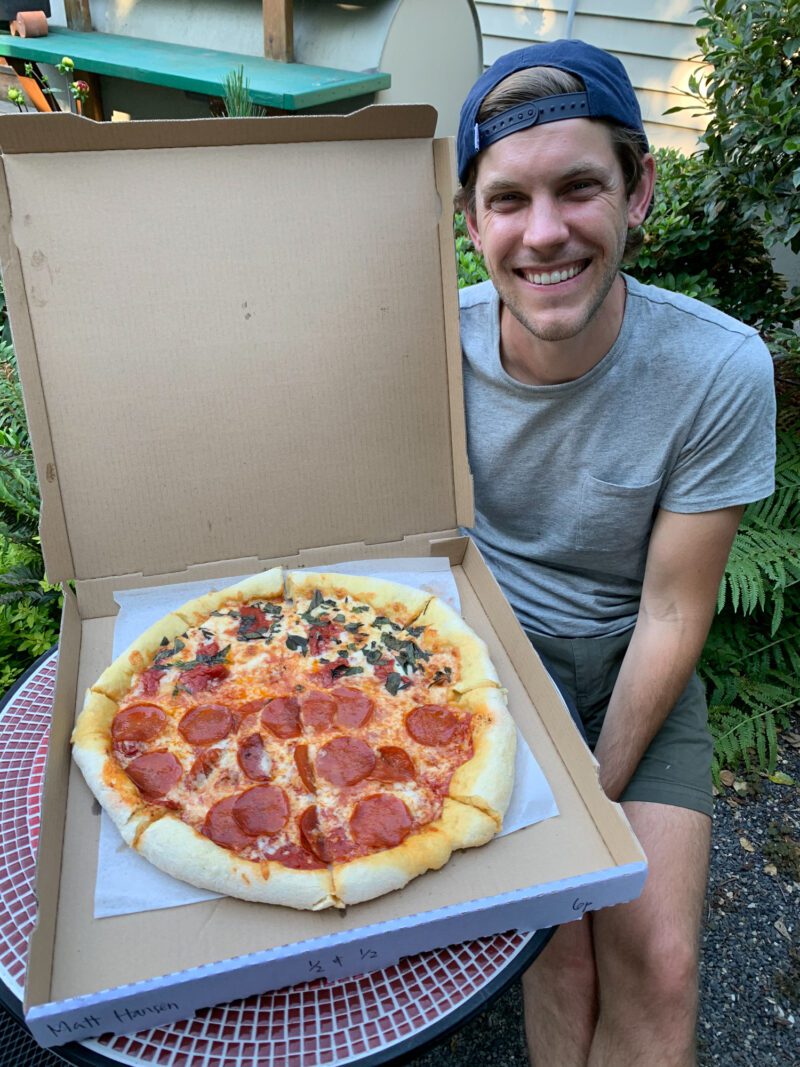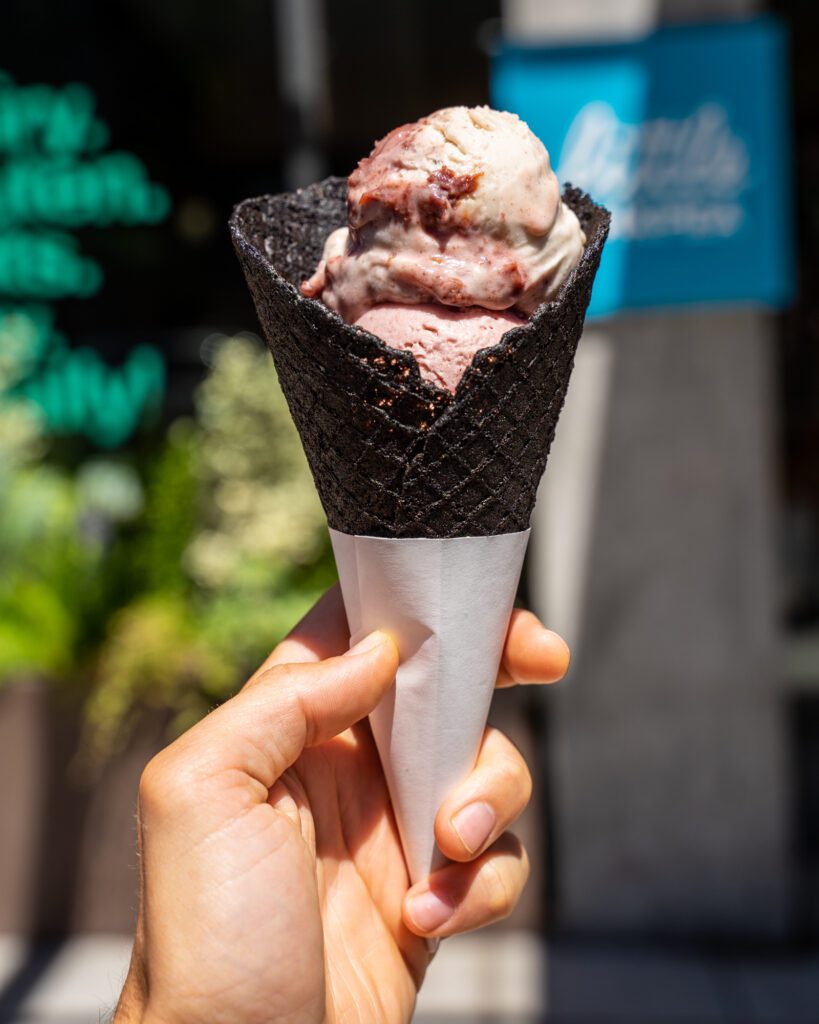 4 Amazing Places to Drink
Portland is a great city for gluten free folks who love beer and cider. There's a seemingly unlimited number of cideries to choose from, and even a couple of gluten free breweries. Here are our four favorites.
Want to plan an unforgettable trip to Portland? Here are some other Portland travel guides to help you do just that.
Portland's Best Day Trips
Even More Gluten Free Travel Destinations on My List for the Future
Here are five places that I haven't been to, but I've got my eye on.
Oaxaca, Mexico
Give me more of Mexico, please. I've had a few friends that have spent time in Oaxaca, and they RAVE about it. Tacos, rich Mexican culture, and Mezcal – what's not to love?
Spain
I've heard great things about Spain, but I've only been to Barcelona for 24 hours. I've met people, both from Spain and who visited Spain, and they've all commented on how it's super easy to find safe gluten free food in Spain, and that they have an active Celiac association. Sounds great to me!
Slovenia
This is mainly for the hiking and scenery. I have dreams of a road trip from Lake Bled, through the Julian Alps, into Italy, and back to Ljubljana. I'm hoping to make it happen in 2021. Not sure what the gluten free scene looks like yet.
Colombia
Update March 2020: We did it! We spent 6 weeks in Colombia – read my gluten free guide to Colombia here.
Alysha, my wife, and I have been talking about Colombia for a while now, ever since we've read it on every "where to go next year" list for the past three years.
It looks amazing with a broad and diverse range of things to do, scenery, outdoor activities, and more.
Plus, the coffee region looks REALLY special, and I'd love to spend some time learning about coffee from the people who know it best.
Vietnam
Asia is the last continent on my list. I've been to the other 5 (I don't count Antarctica as a continent for now – no desire to spend several days on a boat to get there), and I need to make it to Asia in the future.
I'm interested in Japan, but I've heard it's pretty difficult to navigate. I'd love to do Taiwan, but ran into the same problem. Same with Korea.
So I'm going to start in Vietnam and the rest of Southeast Asia, and build my way up to the others.
10 years later, and I still sometimes run into the same anxiety I had before my first trip to Rome almost a decade ago.
---
Those are my thoughts on ten amazing gluten free travel destinations I've been to, and five that I'm hoping to make it to in the near future. What places are on your list for the future? I'd love to hear from you. Shoot me a note, or let me know in the comments.
Here are some other posts you might like about gluten free travel to inspire and empower you to travel the world 100% gluten free:
If you're not already following me on Instagram, head over and give me a follow to stay up to date on my travels. And for ALL the gluten free food porn.
Check out my gluten free travel page for tips for traveling gluten free and all of my gluten free city guides.