Gluten Free Vancouver, BC: A Travel Guide for Celiacs
Vancouver, BC is one of my favorite cities in North America. The ocean, the mountains, and some of the best gluten free eats on the West Coast make it an ideal travel destination for Celiacs. When I was living in Seattle, Vancouver was only a three hour drive away. Since my diagnosis in 2008, I have been several times, and it is one of the best cities in North America for Celiacs, with plenty of gluten free Vancouver restaurants and bakeries to keep a Celiac foodie happy for weeks.
On the West Coast? Here are some other gluten free travel guides for you: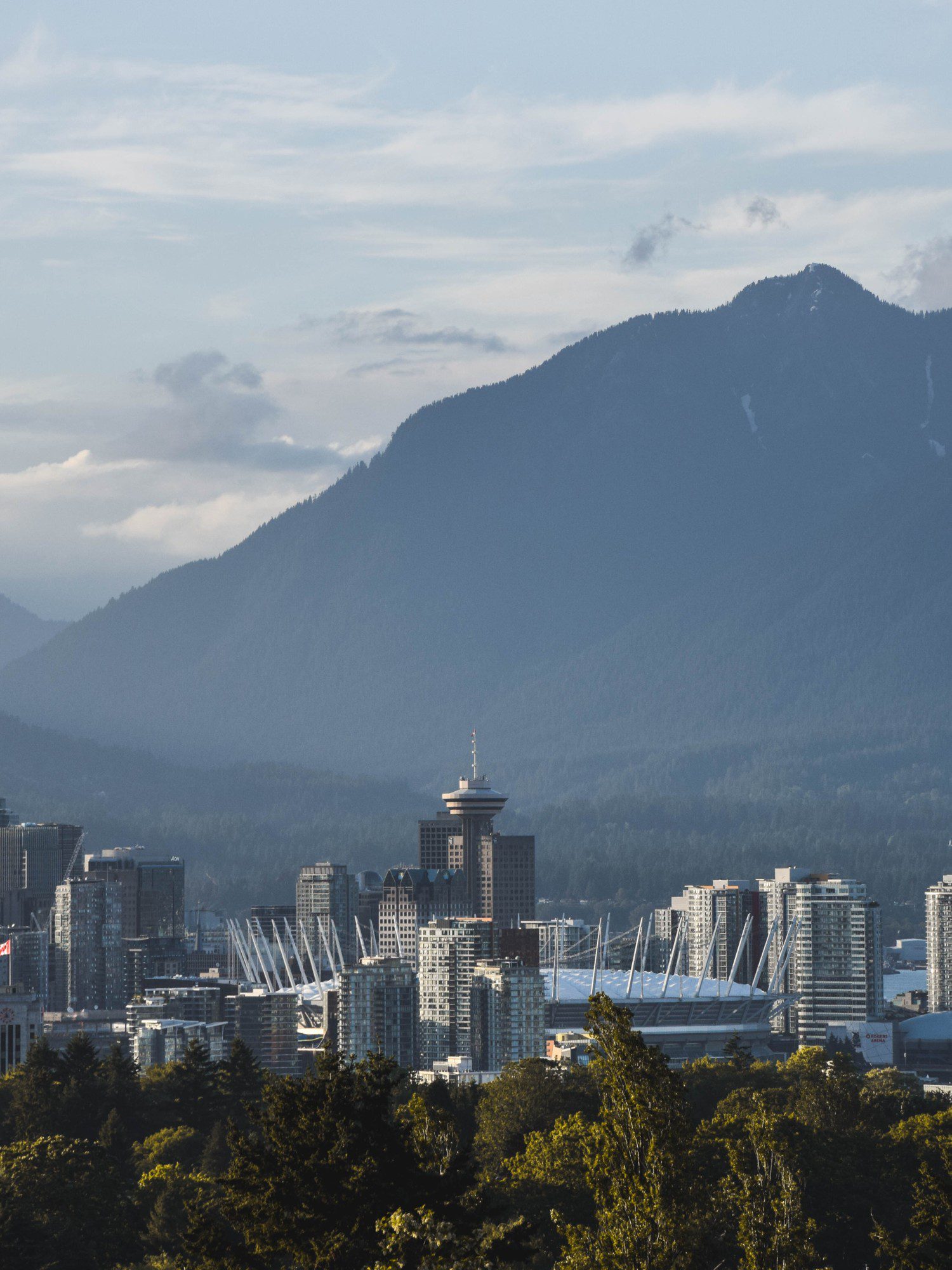 I am on a quest to put together lists of all the best Celiac-safe gluten free options in the places I am traveling. I'm a foodie at heart, so finding the best gluten free eats is always my #1 goal no matter where I'm traveling.
I'm sharing that research with you in hopes that I can make traveling with Celiac Disease a little bit easier for you.
Don't take an internet stranger's (like me!) word for it. Use my research as a starting point for your own.
Do your own due diligence to make sure you feel comfortable eating at these places. Pick the ones you are most interested in and shoot them an email or a social media message to quadruple check that they can handle your needs.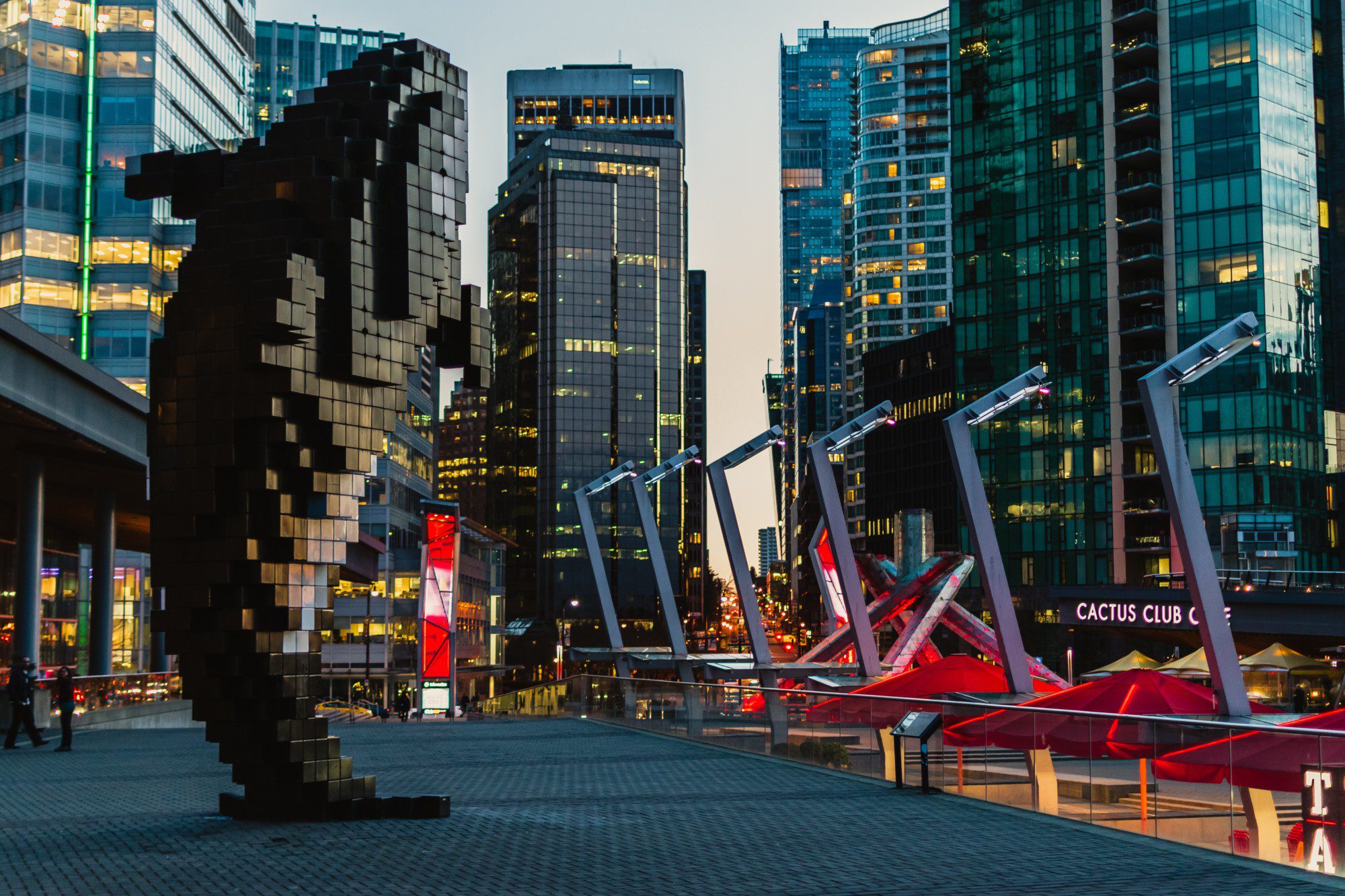 If you're headed to Vancouver, you won't want to miss my other Pacific Northwest Travel Guides.
Disclaimer: This post contains affiliate links – if you book something through one of the links below, I make a small commission for referring you. You get a great trip AND you get to support what I do – sounds like a win-win to me!
Celiac-Friendly Gluten Free Restaurants in Vancouver, BC
There are so many gluten free restaurants and bakery options in Vancouver, it's a little overwhelming and intimidating.
The 4 Best Celiac-Friendly Restaurants in Vancouver
Juke Fried Chicken (Website)
Did someone say gluten free fried chicken?
I sure did.
The fried chicken, ribs, and most of the sides on the menu are gluten free at Juke in Vancouver. A true celiac's dream. They have dedicated fryers, but the thing to watch out for is the gravy on the fries. Otherwise, you can eat the fries (not the dirty fries, which have gravy) and cornbread.
Start with the corn chicken fritters, and end with the fried chicken. You only live once, and it's not every day that you come across a place that can serve up celiac-friendly gluten free fried chicken.
They have two locations – both in the vicinity of downtown Vancouver.
But did I mention fried chicken?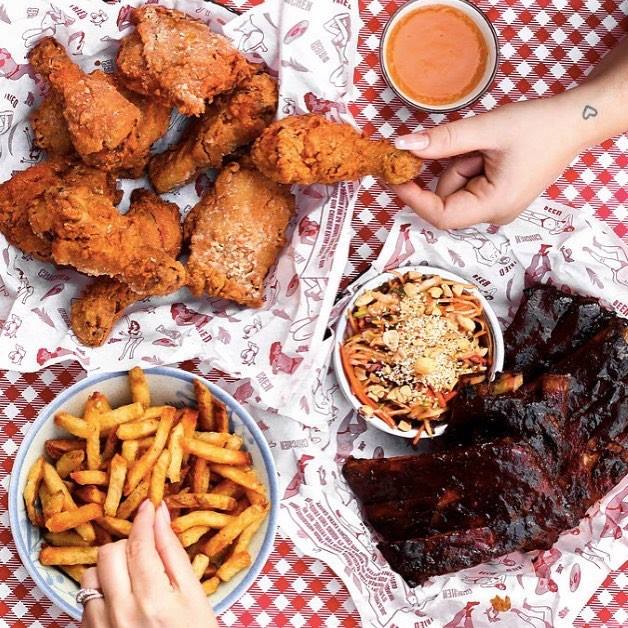 Iki Japanese Bistro (Website)
First of all, they are accredited by the Canadian Celiac Association as of 2018.
True gluten free sushi can be hard to find, but Iki gets it. 100% of the menu is gluten free, and they completely understand cross-contamination. You can get gluten free gyoza and even tempura! What a dream.
The best part? If you look at the Yelp reviews, most of them call out that they would have never known it was gluten free.
They also have a few gluten free beers for you gluten free beer lovers out there.

Nuba (Website)
I'm a sucker for Lebanese food. Nuba is a Lebanese restaurant with a location in the Gastown neighborhood (my favorite) with plenty of gluten free options on the menu.
I have eaten at Nuba twice – once on a snowy Vancouver New Year's Eve with my family. We were looking for somewhere safe to eat for a group of six of us, and it was snowing sideways outside. We were staying in Gastown, so I pulled out my phone and started looking for restaurants nearby.
We ended up at Nuba after a few minutes of research.
It was a fantastic dining experience. The server was knowledgeable, the menu is clearly labeled for gluten free options, and the food is amazing.
All of the mezze were gluten free, along with some of the entrees, and you should eat family style (just ask for no pita). The Najib's special (crispy cauliflower) and the Shish Tawook (garlic chicken) were AMAZING.
You can order the "Feast" with a few modifications to make it gluten free.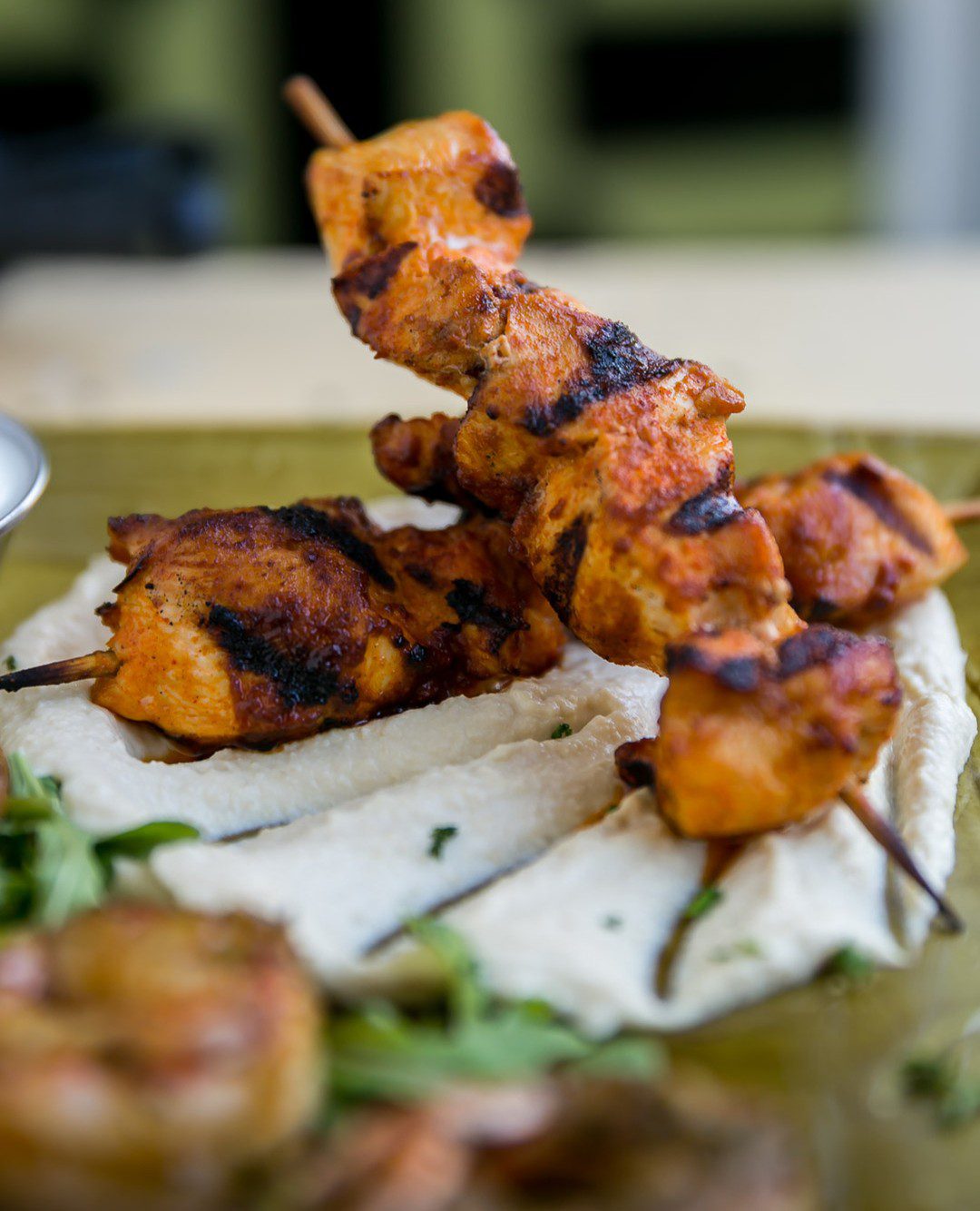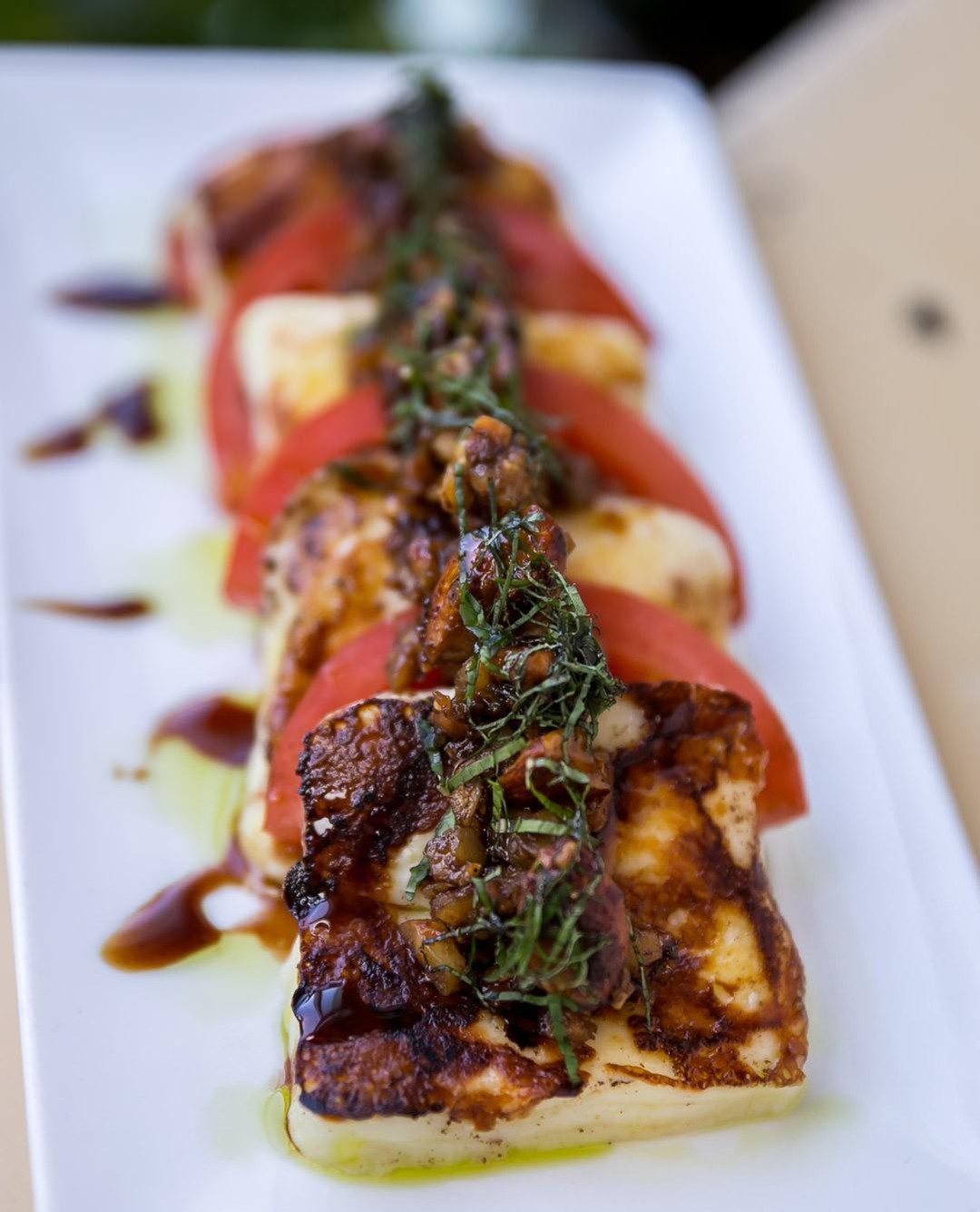 SMAK (Website)
SMAK is a fast-casual dedicated gluten free restaurant with a few locations around the city. It's a great spot to get gluten free breakfast in Vancouver, or a quick lunch while you're on-the-go.
One thing to note, they do have a few things on the menu that they flag as potantially cross-contaminated. You'll need to avoid those things (the Dahl Curry and the Butterless Chicken), and let them know you're a celiac when you order to be safe.
For breakfast, get the avo-feta toast or the meaty breakfast bowl (YUM). For lunch, I've only tried the green curry chicken bowl, and it was fantastic. They also have baked goods from Lemonade Bakery (more on that below).
More Celiac-Friendly Gluten Free Restaurants in Vancouver
The Dedicated Gluten Free Bakery Scene in Vancouver
Vancouver has a suprising number of amazing gluten free bakeries. Here are the ones you won't want to miss.
The Gluten Free Epicurean (Website)
The Gluten Free Epicurean is the gold standard in terms of gluten free bakeries in Vancouver, if you ask me. They make everything on-site, and it is all 100% gluten free. Their flour blend is brown rice flour based.
It's a fairly small operation, so their selection varies by day.
You'll find cakes and pies by the slice, an ever-changing donut selection, cookies, cupcakes, and some savory treats like pizza, quiche, and a sandwich selection to die for.
It's a little bit outside the city center, but it is 100% worth the journey to get your hands on some delicious gluten free baked goods.
Definitely get there early to get your hands on the donuts. They sell out, so make sure you don't miss out. The apple fritter might be the best gluten free baked good I've ever had – they only make them on Tuesdays and Thursdays.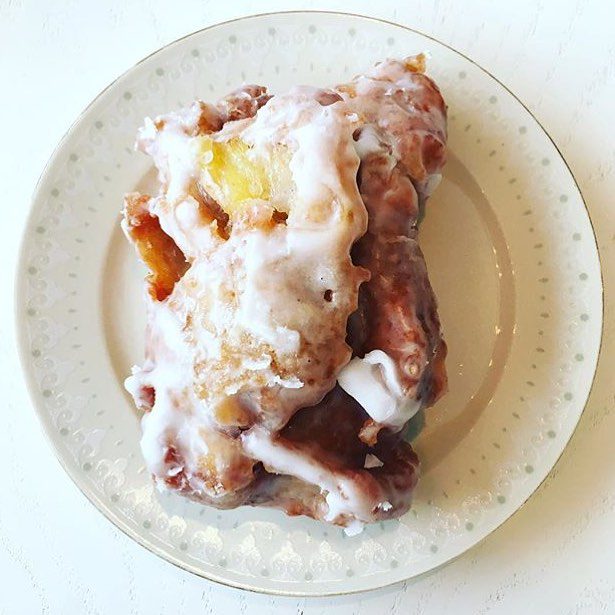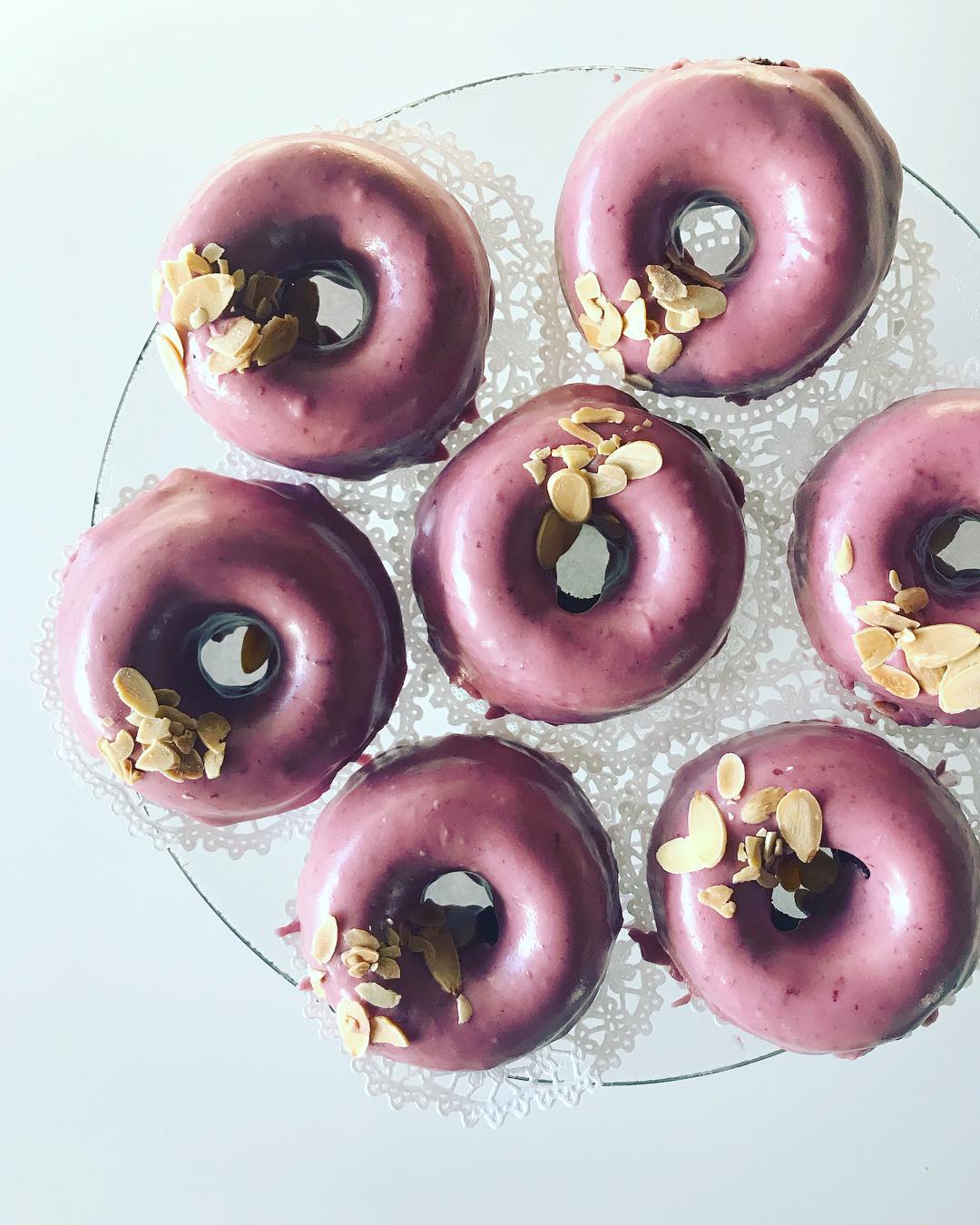 Lemonade Gluten Free Bakery (Website)
Lemonade is the work of a world-class pastry chef named Tracy Kadonoff. 20 years into her pastry-making career, she found out she has a gluten intolerance. It's no surprise that she wasn't satisfied with the available gluten free baked good options on the market.
Now, she owns and operates this 100% gluten free bakery in Vancouver. It's a little bit outside of Downtown Vancouver (a 12 minute drive, or a short tram ride), but it is 1000% worth it.
Why Lemonade? What do you do when life hands you lemons, like a gluten intolerance diagnosis? You make Lemonade – a 100% gluten free bakery that should be on your Vancouver itinerary.
They do use oats in some of their products, but they are purity protocol oats from Avena Foods, as explained here on their website.
Their croissants are heavenly. Go for the croissants, stay for the cakes, breads, tarts, and other gluten free pastries.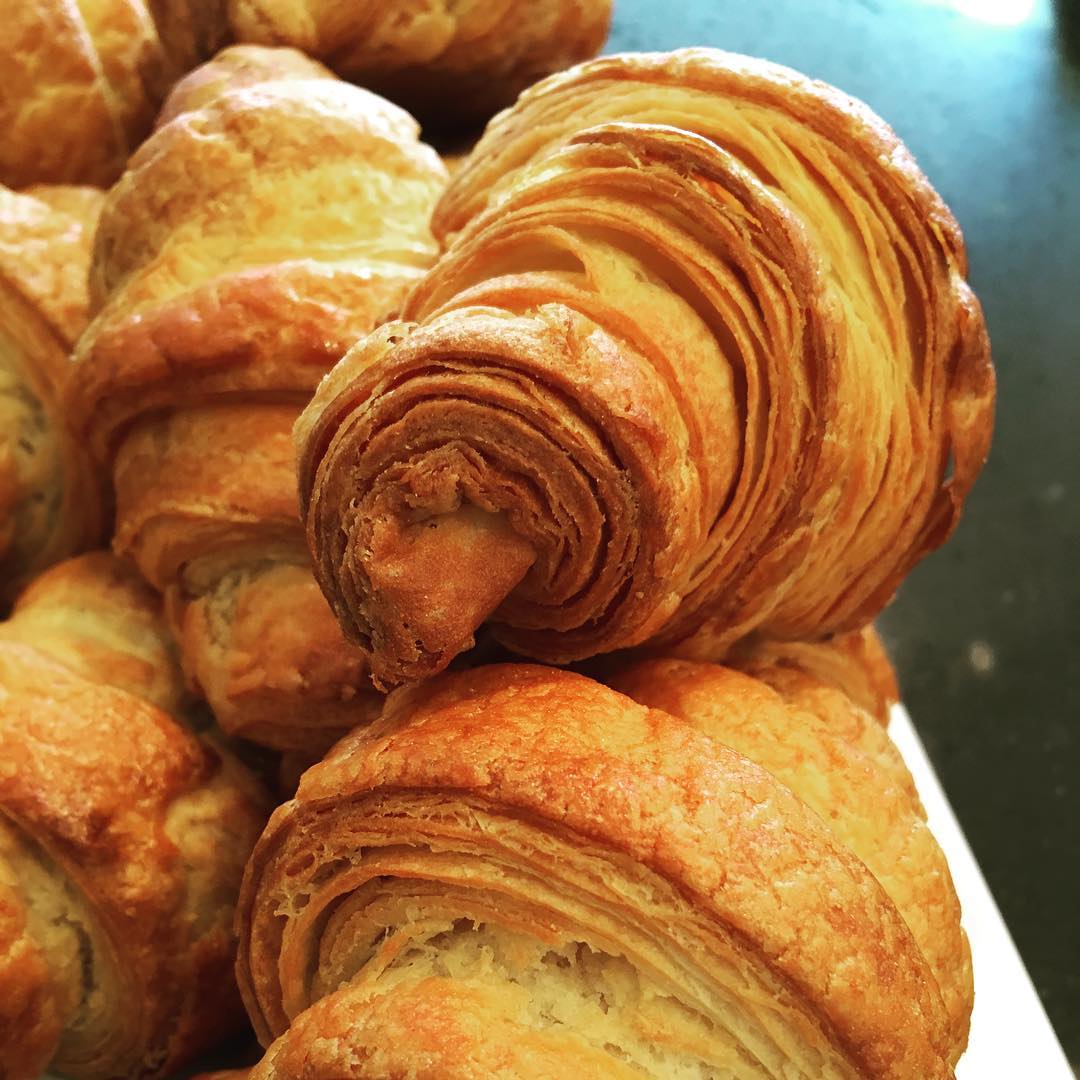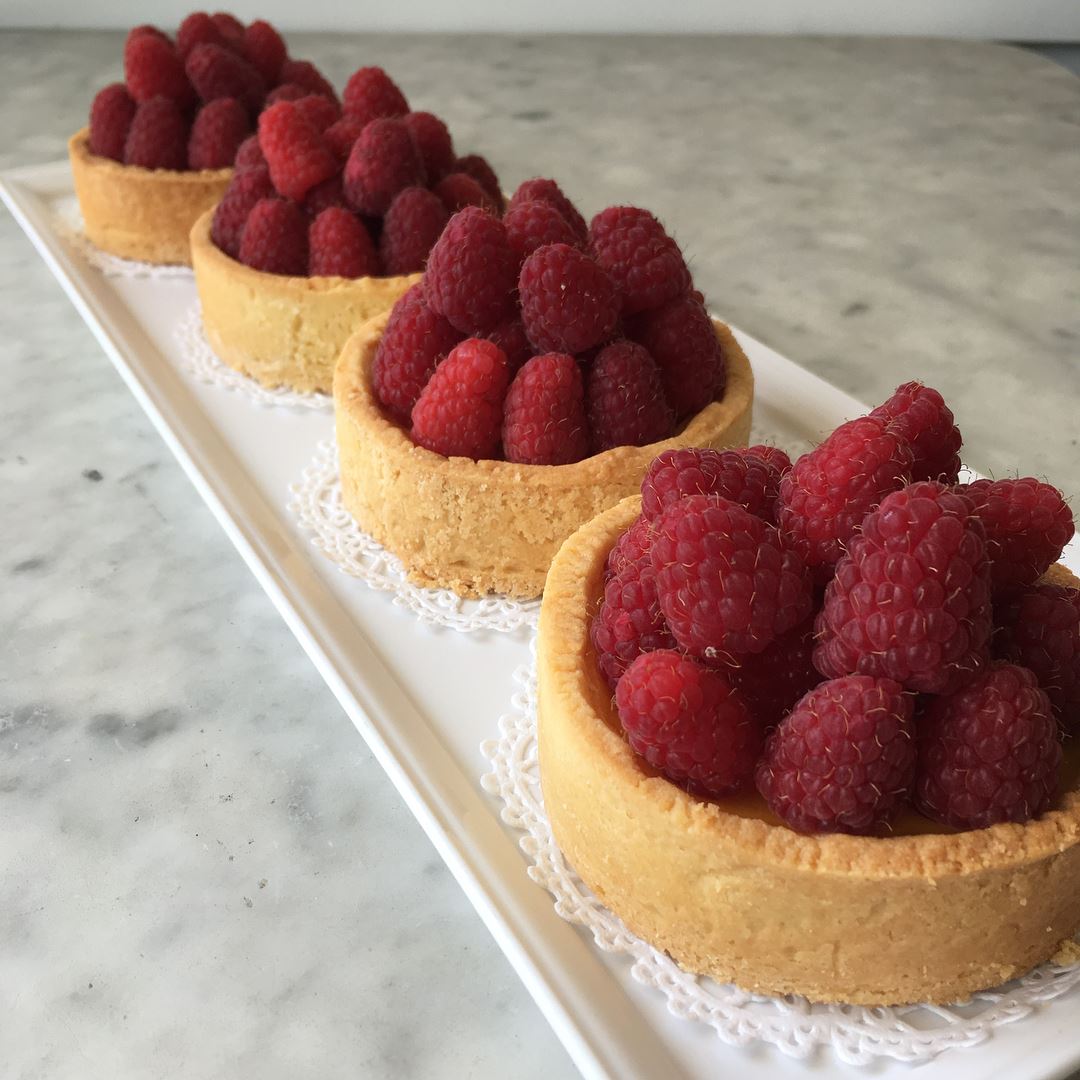 Cloud 9 Bakery (Website)
I know, I know. Can you believe that this dedicated gluten free bakery list in Vancouver is still going? There's plenty of gluten free bakeries for you to explore on your trip. I'd make it a personal goal to hit all of them, but that's just me.
You'll find a wide range of gluten free baked goods – from savory breads (including gluten free pizza dough and focaccia!) to sweet treats, like gluten free donuts, muffins, and cakes. You can also buy gluten free baking mixes if you want to take home a souvenir to make at home.
It's a half hour outside of Vancouver in New Westminster, but it's worth a detour if you're heading up from Seattle.
Closed Mondays and Tuesdays – heads up!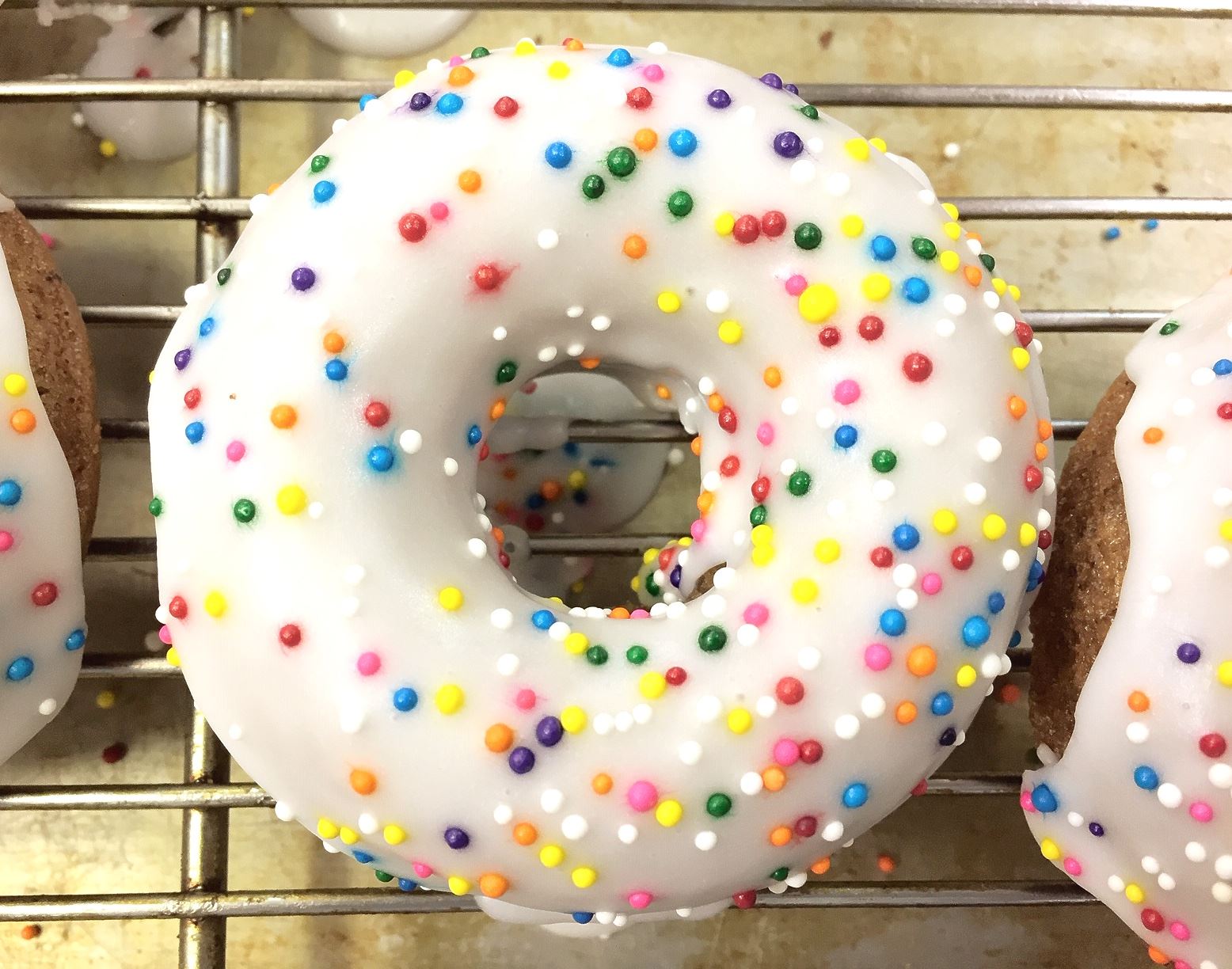 Two Daughter's Bakeshop (Website)
The story behind Two Daughters is similar to a lot of the stories behind the popular companies in the celiac community. They originally start their project with gluten-containing ingredients, they or someone they love is diagnosed with celiac disease, there's no good gluten free options, so they make it themselves.
That's the story here – a baker named Lisa whose two daughters were diagnosed with celiac disease. This 100% gluten free bakery in Vancouver opened in 2012, and has been creating gluten free and vegan baked goods ever since.
This gluten free bakery is in Northern Vancouver – perfect for a stop on the way back from an excursion to Grouse Mountain.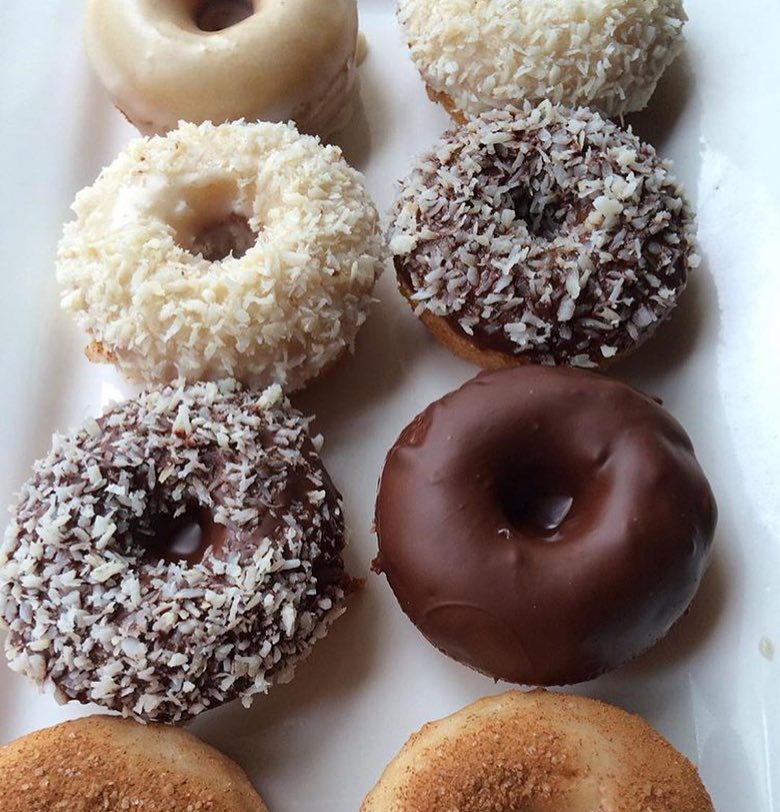 Where to Find Gluten Free Beer and Cider
Irish Heather (Gastown) – fantastic Irish bar with Glutenberg beer in cans, Left Field Cider, and also great cocktails.
Biercraft – Three locations around the city. They have four of the Glutenberg beer varieties! IPA, Blonde, Red Ale, and American Pale Ale. If you don't know about Glutenberg, it is a 100% gluten free brewery based in Canada, but you can find it all over the US too!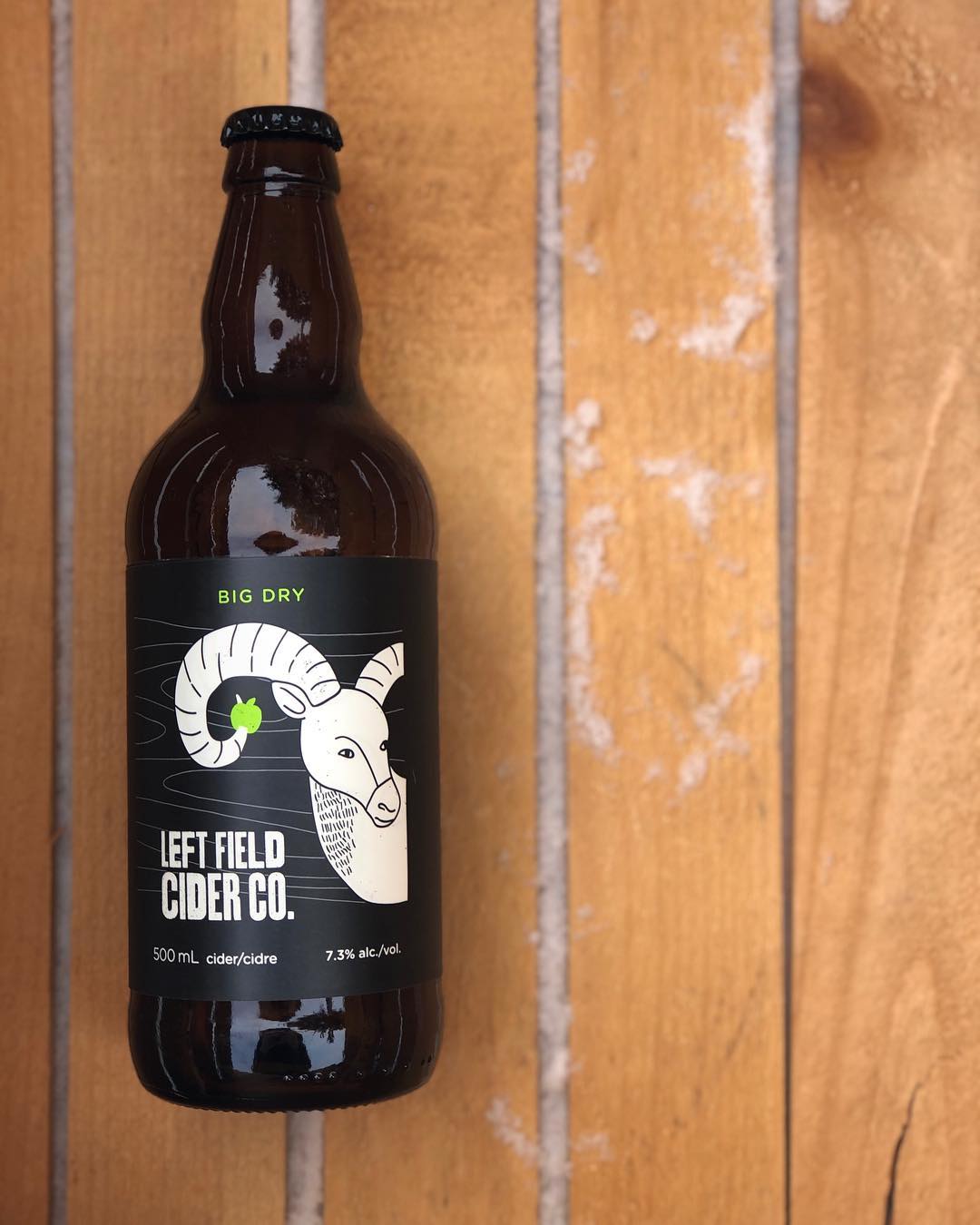 Final Thoughts: Gluten Free Vancouver, BC
Those are my picks for the best gluten free restaurants and bakeries in Vancouver. As always, do your own due diligence to make sure each restaurant can meet your needs.
I love Vancouver. It has such good vibes with the big city backed up onto the ocean and the mountains.
There also happens to be plenty of gluten free restaurant and bakery options in Vancouver, which makes it a perfect place for Celiacs to explore.
If you're headed to Vancouver, you won't want to miss my other Pacific Northwest Travel Guides.
You might also like: