4 Days in Mexico City: A Complete Itinerary For First Timers
So you're thinking about going to Mexico City. Or maybe you already booked your flights, and you're looking for a guide to the best way to spend your 4 days in Mexico City. Either way, you've come to the right place. This Mexico City itinerary is a perfect overview for for first timers – particularly foodies. Mexico City is GIGANTIC, so you're probably not going to be able to see it all in your first trip. And that's fine – there will be plenty waiting for you when you make it back.
I've been to Mexico City twice – once for five days, and once for nine days – and I spent hours planning my trip, seeking out the best sights, experiences, eats, and drinks the city has to offer. I used that research to craft this itinerary – taking out things I don't think are worth it, and putting together my list of the best coffee, food, and shopping in Mexico City. And now I'm sharing that with you.
After writing this, all I want to do is head back to Mexico City as soon as humanly possible to keep exploring. Even though I was literally just there a few months back.
My travel philosophy basically boils down to this: Eat. Walk. Eat some more. Mexico City is the perfect place to spend 4 days doing just that.
What Will You Find in This Mexico City Itinerary?
If you follow this Mexico City itinerary, over the course of your time, you will:
Explore Mexican cuisine, from traditional tacos and street food, to the new wave of Mexican chefs who are pushing the boundaries of what


Try Mezcal, an agave-based spirit, in all of its glory at some of the best mezcal bars in Mexico City


Hit some of the best museums in Mexico City, including the Frida Kahlo Museum and the Museum of Anthropology


Soak in the energy and vibrant culture that Mexico City has to offer
Here's a Google Map with all of the places in this Guide:
Looking for a guide to navigating Mexico City gluten free? Here's my guide to Gluten Free Mexico City.
Wondering where you should stay in Mexico City? Here's a guide to the Best Places to Stay in Mexico City.
Take a cooking class in Mexico City and learn how to cook some of your favorite Mexican food at home in your own kitchen! Read my review of Aura Cocina Mexicana here.
Disclaimer: Some of the links in this post, like hotel links, are affiliate links, meaning at no additional cost to you, we make a little bit of money if you click through and book. That being said, we would never recommend something to you that we don't stand behind 100%.
Where to Stay in Mexico City
In my humble opinion, the absolute best place to stay in Mexico City is going to be La Condesa or Roma Norte for roughly 99.457% of travelers. We've stayed there twice now, and would absolutely stay there next time we're in town.
You can read my guide on Where to Stay in Mexico City for more detailed information.
Although, for part of our last nine day trip, we did spend three nights in Coyoacán, home of the Frida Kahlo Museum, which we loved. Plus, it's more budget-friendly. The downside is that it's a little further out from the Centro Histórico and main attractions.
Here are three Airbnb stays in Roma Norte and La Condesa that caught our eye:
Bright and Airy Loft in the Center of La Condesa (1 Bedroom / 1 Bathroom)
Pretty Indoor / Outdoor Space in Roma Norte (1 Bedroom / 1 Bathroom)
Light-Filled Gem in La Condesa (2 Bedrooms / 1 Bathroom)
Want to stay in an Airbnb in Mexico City? First of all, great choice. Check out our handpicked list of the best Airbnbs in Mexico City to find the perfect place to stay on your trip.
An Action-Packed 4 Day Mexico City Itinerary
Like I mentioned before, Mexico City is truly huge. Breaking it up into smaller chunks to explore will help you get a feel for each neighborhood and help you figure out where to spend your time when you come back.
I firmly believe the best way to explore a city on foot, so you should plan to spend quite a bit of time wandering a little bit.
In this 4 day Mexico City itinerary, you'll spend mornings and afternoons exploring some of the most vibrant neighborhoods in Mexico City. Often, you'll spend the morning wandering in one place, and the afternoon in a completely different place.
Here's an overview of the 4 day Mexico City itinerary you're ging to find below:
Day 1: The historic center in all its glory, including a taco tour to discover all the best spots (and what to order there).
Day 2: Roma Norte and Chapultepec Park, including the world-class Anthropology Museum.
Day 3: Frida Kahlo and Coyoacán, followed by one of the best dinners you're ever going to eat in your life.
Day 4: Choose your own adventure! Though we think you should definitely choose Teotihuacán.
Five Essential Tours to Book
We fell in love with Airbnb Experiences on our last trip, and met a couple of travelers who were also head over heels in love with it as a way to find unique things to do and see to connect with passionate locals. Here are five tours to add to your Mexico City itinerary, most of which we did ourselves.
Top Tip: Take a cooking class while you're in Mexico City! You'll connect with local chef who will help you learn all about the rich culinary traditions in Mexico. You can read about the cooking class in Mexico City that we took, which I would highly recommend for any and all visitors. We did the hands-on cooking class they offer, but they also have a class about salsas, and a cooking class around different kinds of tacos. Highly recommend any and all of Aura Cocina's classes – they were great hosts.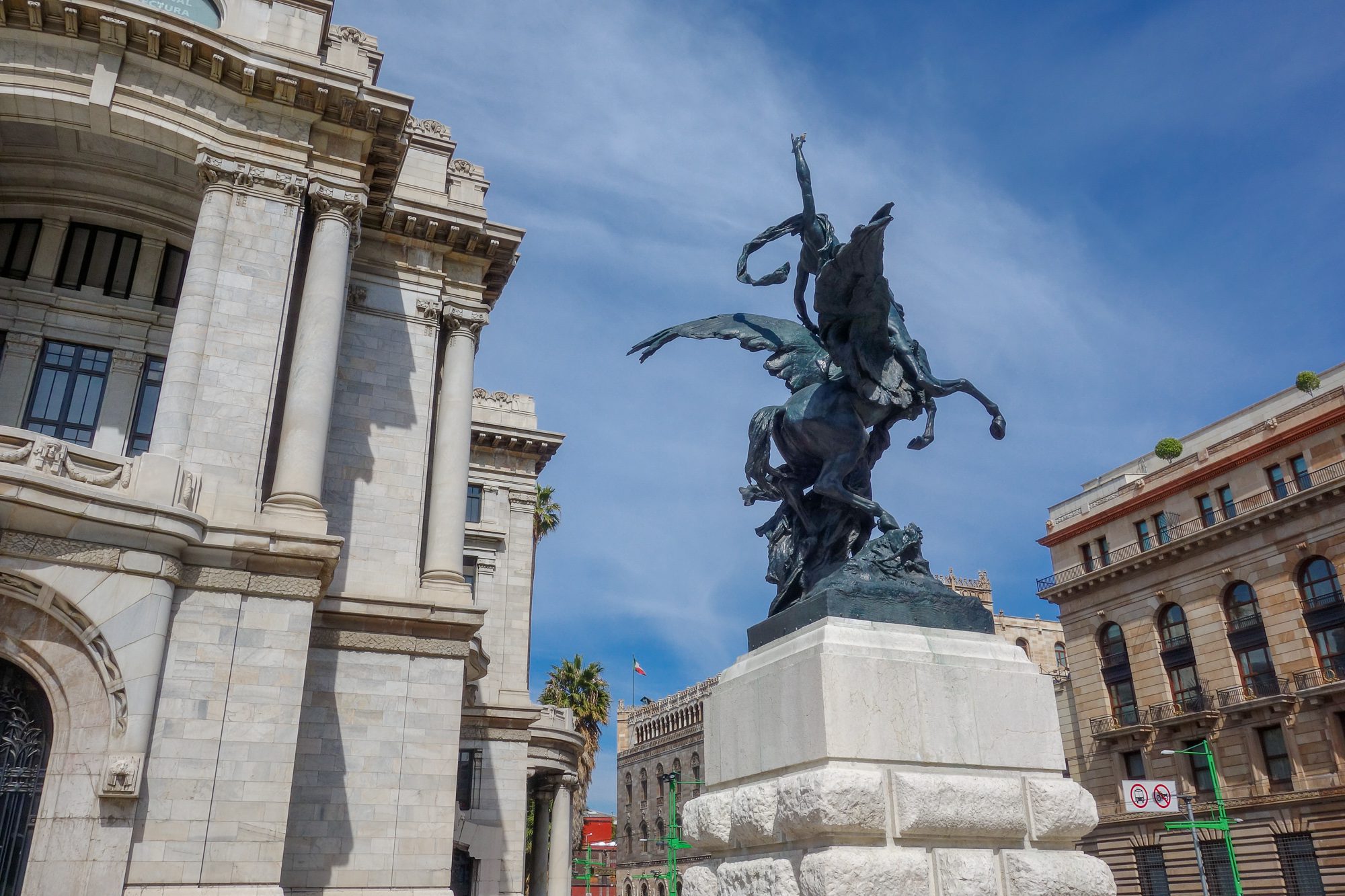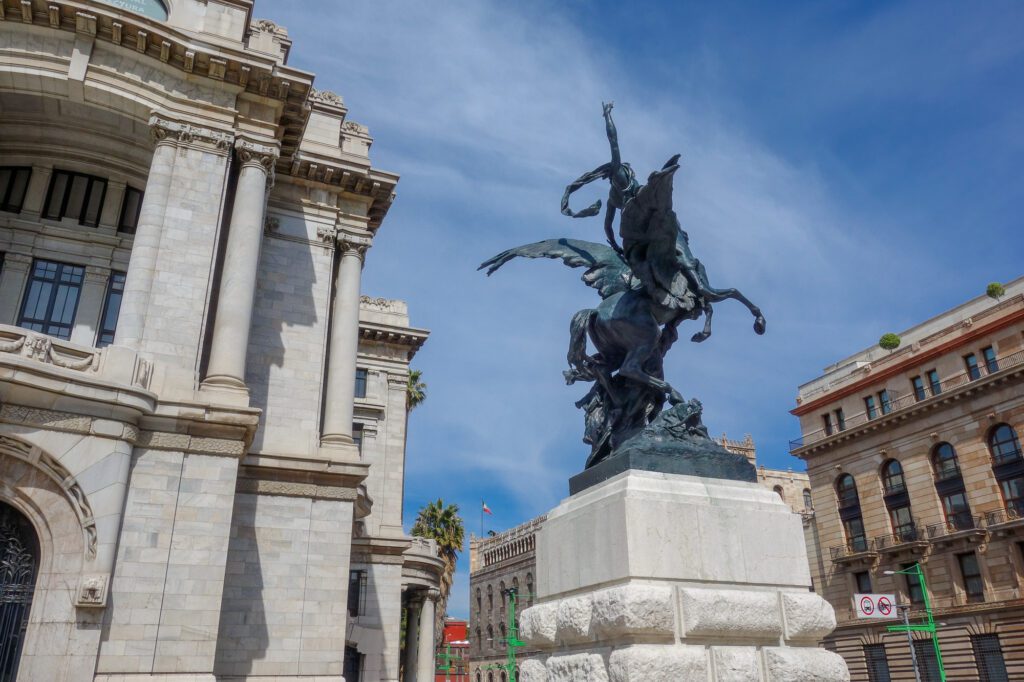 Day 1: Centro Histórico, Mezcal, and Tacos
You'll want to take it somewhat easy on your first day given the altitude. You might not realize it, but Mexico City is actually pretty high at 7,300 feet. Give yourself a second to recuperate and acclimate before you start downing tequila shots like it's prom night all over again.
In most cases, you'll probably either get to Mexico City late at night or very early in the morning. I took the red eye flight, and it was pretty brutal, but it was ultimately worth it. If you're arriving this morning, take an Uber or a pre-paid taxi from the airport to your accommodations to drop of your bags.
Your first of four days in Mexico City will be spent in the Historic City Center.
But First, Coffee
In the morning grab your morning brew from a local coffee shop in your neighborhood.
Mexico City's coffee scene is great – you'll find third wave coffee shops scattered throughout each neighborhood. You just need to find one close to you.
Check out my Google Map of Mexico City for the best coffee shops in the city.
Here are some of my favorites, depending on what neighborhood you're staying in:
In La Condesa: Chiquitito Cafe which has locations in La Condesa, Juarez, and Polanco. Almanegra Café is touted as one of the best coffee shops in Mexico City, and it didn't disappoint. But the Blend Station is my favorite coffee shop in Mexico City, with a seating area featuring super high ceilings and natural-ish light. Fresh roasted beans, pour over, espresso – they've got it all.
In Coyoacán: Café Avellaneda is my second favorite coffee shop in Mexico City, located just off of Plaza Hidalgo in Coyoacán. It's an intimate little nook with fantastic baristas and some of the best beans you'll find in Mexico City. I brought some home with me. You'll also find Cafe Negro across the square, which is also a great spot to grab coffee in Mexico City.
In Roma Norte: Head to Cardinal Casa de Café for a variety of pour over methods and freshly roasted beans.
Grab a quick breakfast, but don't eat too much. You've got a lunchtime taco crawl to look forward to.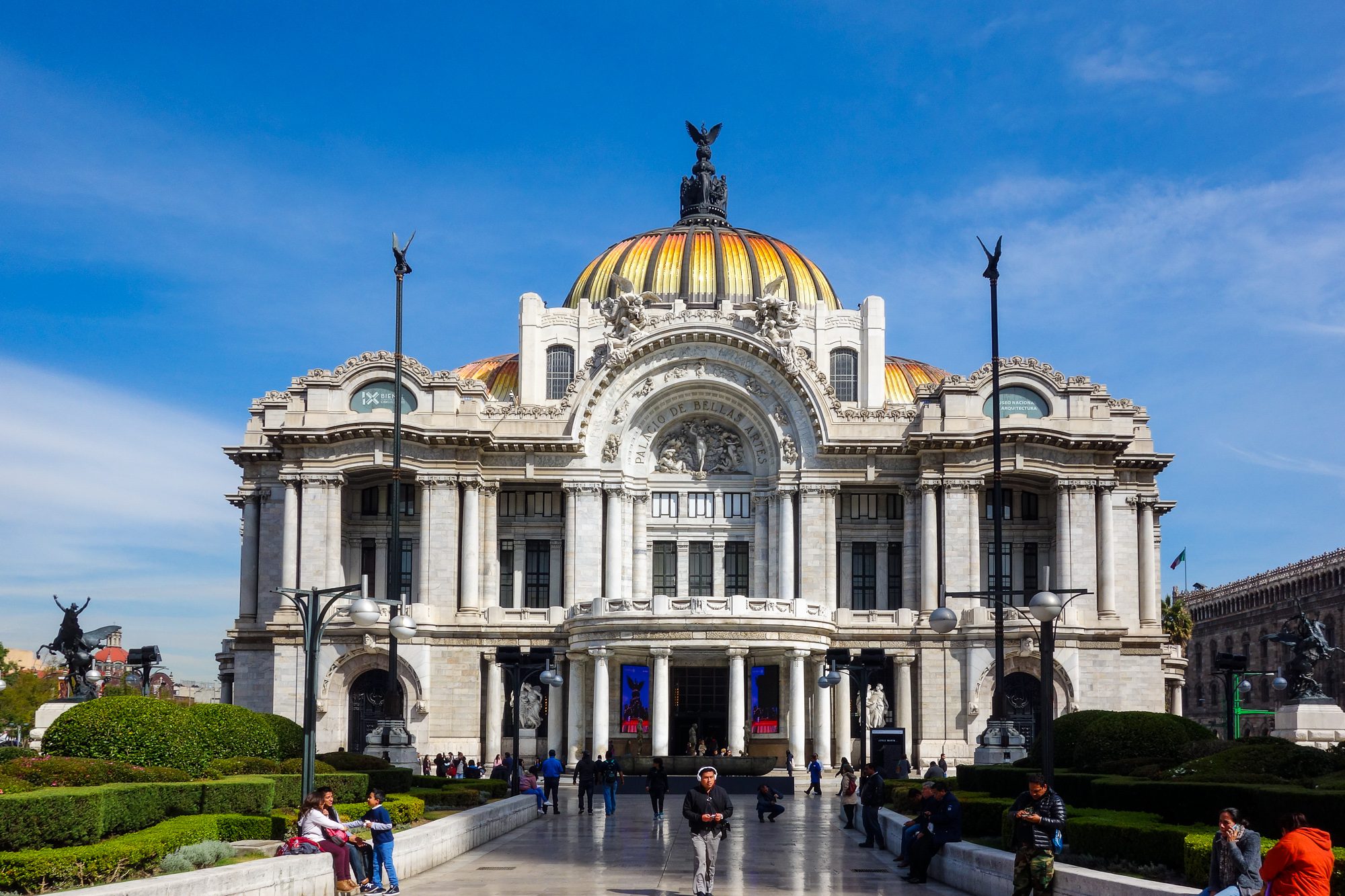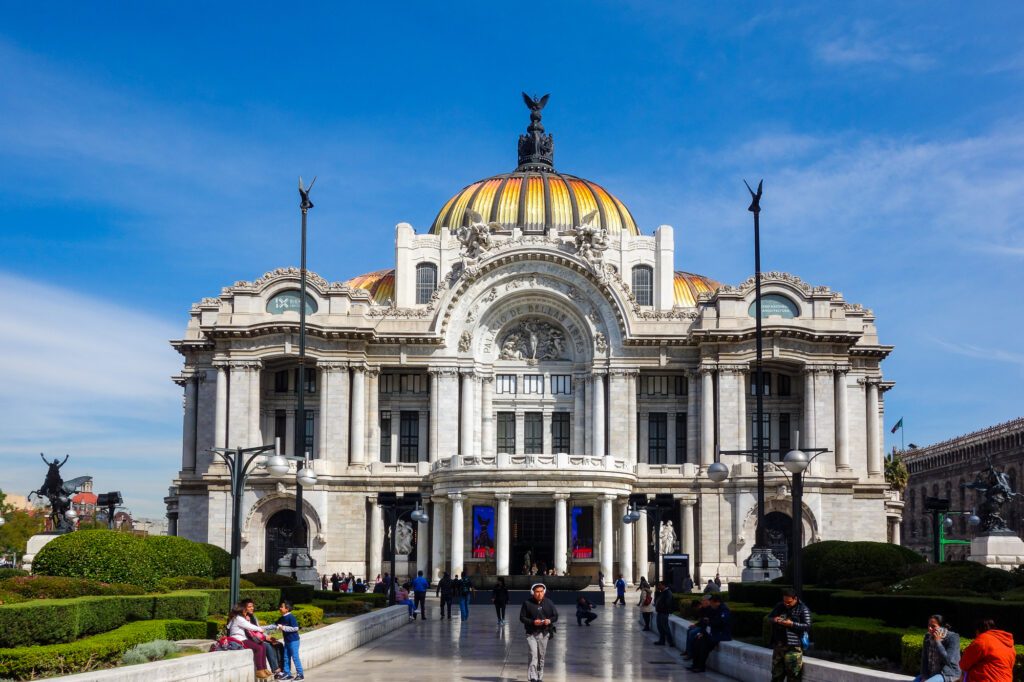 Lunchtime = Taco Time
For lunch, there's really only one choice that I would recommend. And it's a guided street food tour. Spend a few hours wandering the Centro Histórico with a knowledgeable local guide. There are endless options for food tours in Mexico City, but I would book through Airbnb experiences.
I had never really used Airbnb experiences before my last trip, and we ended up booking FOUR tours through them. You should definitely do at least one in Mexico City.
Anyway, here's some street food tour options:
You'll be more than satisfied by the end of the tour. Be sure to leave yourself plenty of time to get to the city center since traffic in CDMX can get pretty gnarly.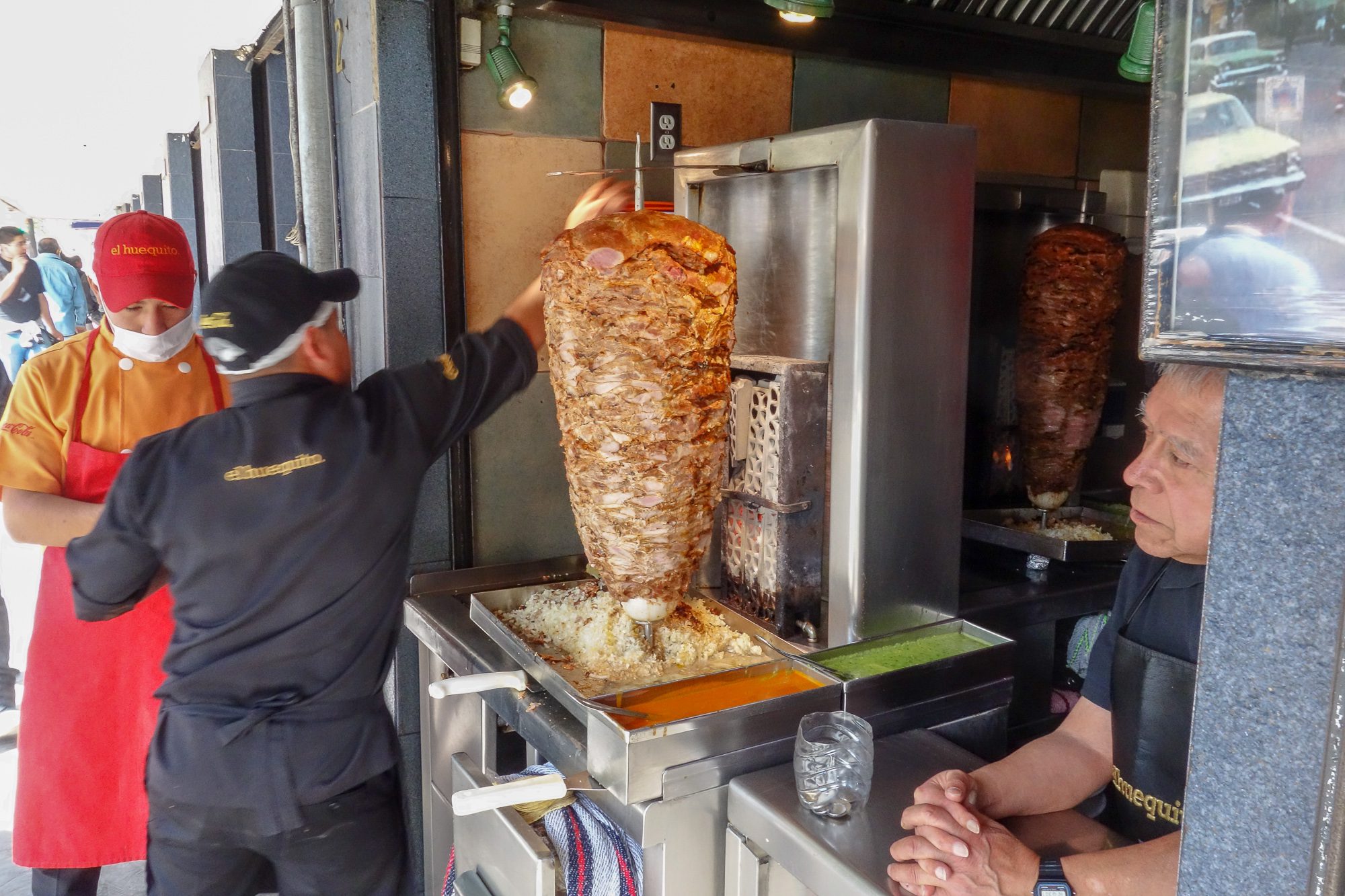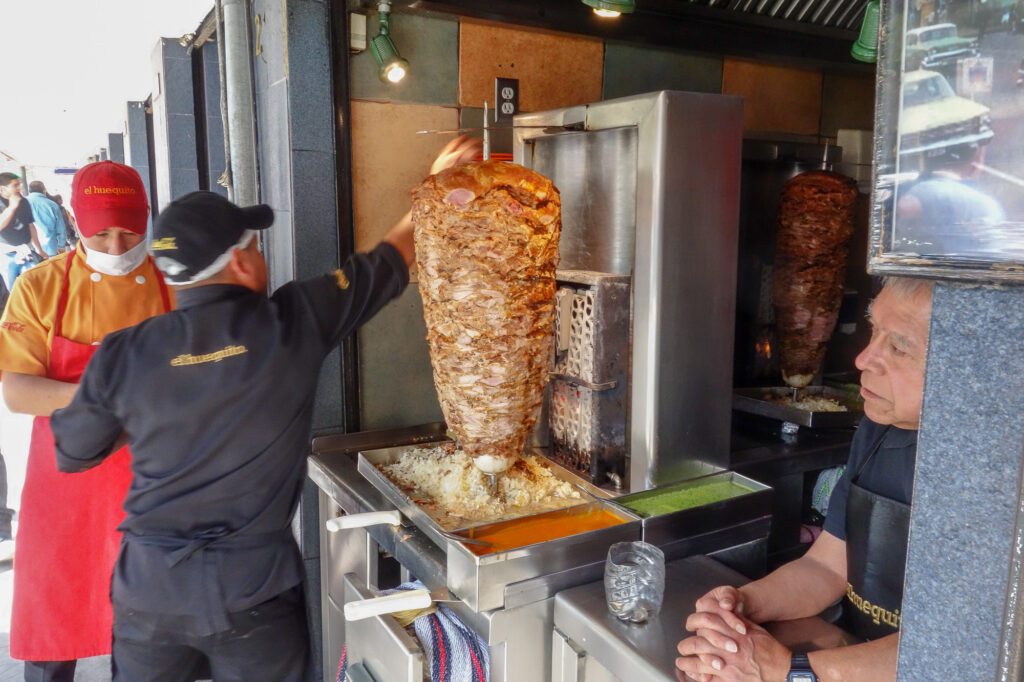 Afternoon Sightseeing in Centro Histórico
Now that you've fueled up with tacos, time to get to seeing the best sights in Mexico City and the Centro Histórico.
There are a couple of must-see sights in the Centro Histórico. Depending on your interests, you might want to skip a few of the sights below and spend more time on things that you are interested in.
Basically, use your discretion and go with the flow.
Here are the things not to miss:
Zocalo and the Catedral Metropolitana: Spend some time exploring the huge square in the city center – the Zócalo. It will be full of hustle and bustle and is a great example of the raw energy that you feel walking the streets of Mexico City's Centro Histórico. It feels a lot like walking around Manhattan. Lots of people out and about to get things done. It's well worth a stop into the Catedral Metropolitana. You can't miss it. It's the church towering over the north end of the square. It's impressive inside and out.


On the northeast end of the square you'll find the Museum of the Templo Mayor, which was built to protect the ruins of a temple from the Mexica people. I actually skipped this because we ran out of time, but it's worth poking your head in if you're a history nerd like me. I know next time I'm spending time in Mexico City, this will be on my must-see list.


Torre Latinoamericana and Miralto: Torre Latinoamericana is the tallest skyscraper in Mexico City at 44 floors and has a wonderful view from the viewpoint at the top. When we were there, the line was CRAZY. So, we opted to grab a drink at Miralto, the restaurant and bar on the 41st floor. The drinks were pretty "meh" but we got to skip the line and see the view, so that's a win if you ask me. Worth a visit for the views alone.


Souvenir Shopping at Mercado at La Ciudadela: This is a market of local artisans near the Centro Histórico that is worth a stop for souvenir shopping. Worth a stop to browse.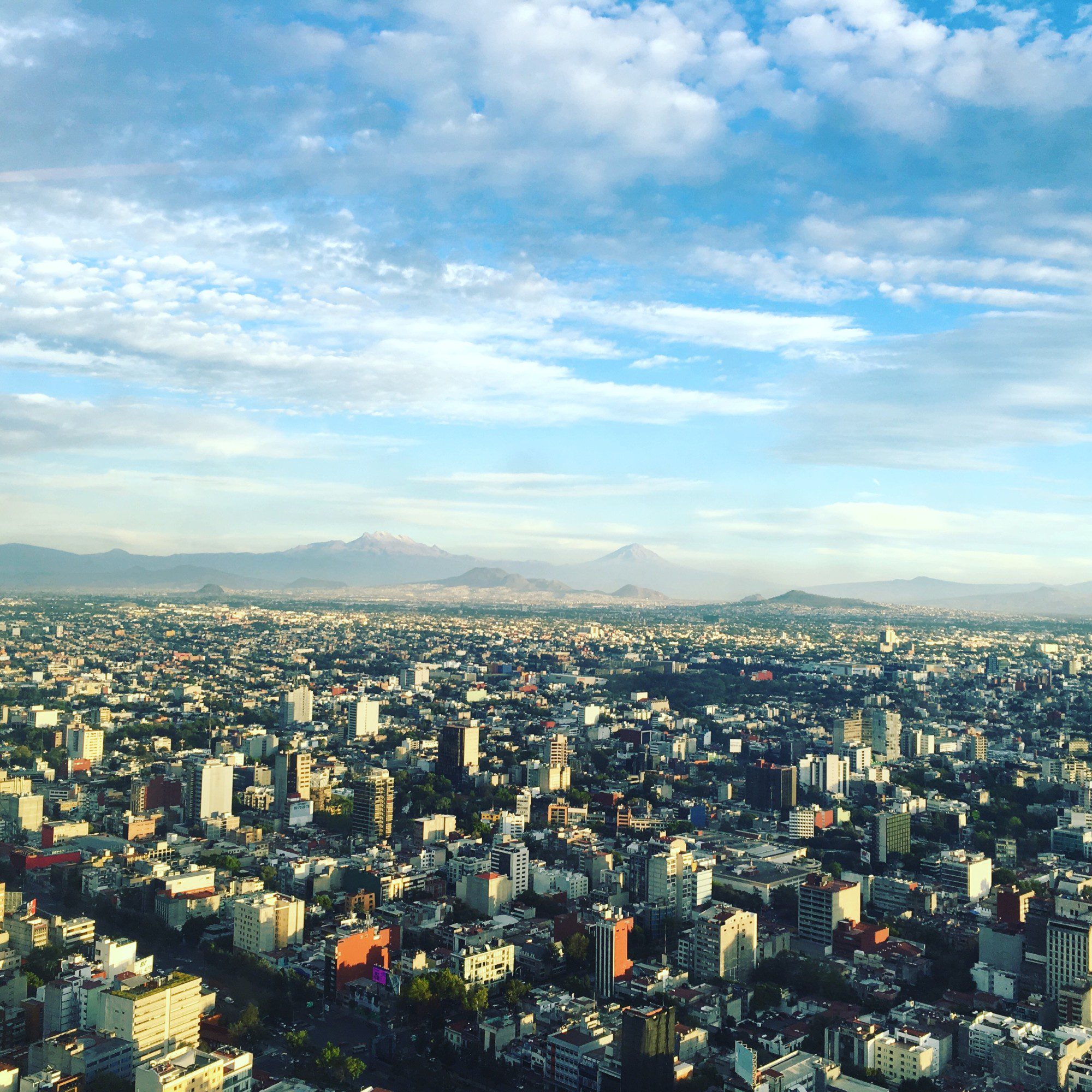 Your Introduction to Mezcal
It's time for you to meet one of my new best friends that I met in Mexico City, Mezcal.
Bosforo was the first time I had really tried Mezcal on its own – not as part of a cocktail with other flavors and things going on.
Bosforo is known for sourcing a REALLY wide variety of Mezcals from across all of Mexico. The result is that you get to see all of the different forms that Mezcal can take in one place. Smoky (duh). Fruity. Floral. You name it, the bartenders at Bosforo will help you find something you like. It's a little bit like wine tasting, and that was something that surprised me.
Not one for drinking spirits straight? Me neither, until I stopped in here. You should try it at least once. It may not be for you. Then again, it might be right up your alley.
Not-so-pro-tip: Mezcal is meant to be "kissed" (or sipped). If you order a shot, don't take it like you would take a shot. Savor it.
Want to taste more mezcal alongside fellow travelers? We did this Mezcal Tasting Airbnb Experience and LOVED it. You'll get to try six varietals of Mezcal, learn about how the agave plant is grown and processed, and more.
Dinner at Azul Histórico
Dinner on day 1 is at Azul in the Centro Histórico.
A lovely, romantic atmosphere in an open courtyard where handmade tortillas are made on-site and brought to your table still warm. It's an authentic dining experience. You know it's good, because it is filled with a mix of tourists and locals celebrating special events. Like the Cheesecake Factory here in the USA, except actually good.
Make a reservation! They fill up with locals celebrating special occasions and tourists who want an authentic taste of traditional Mexican cuisine.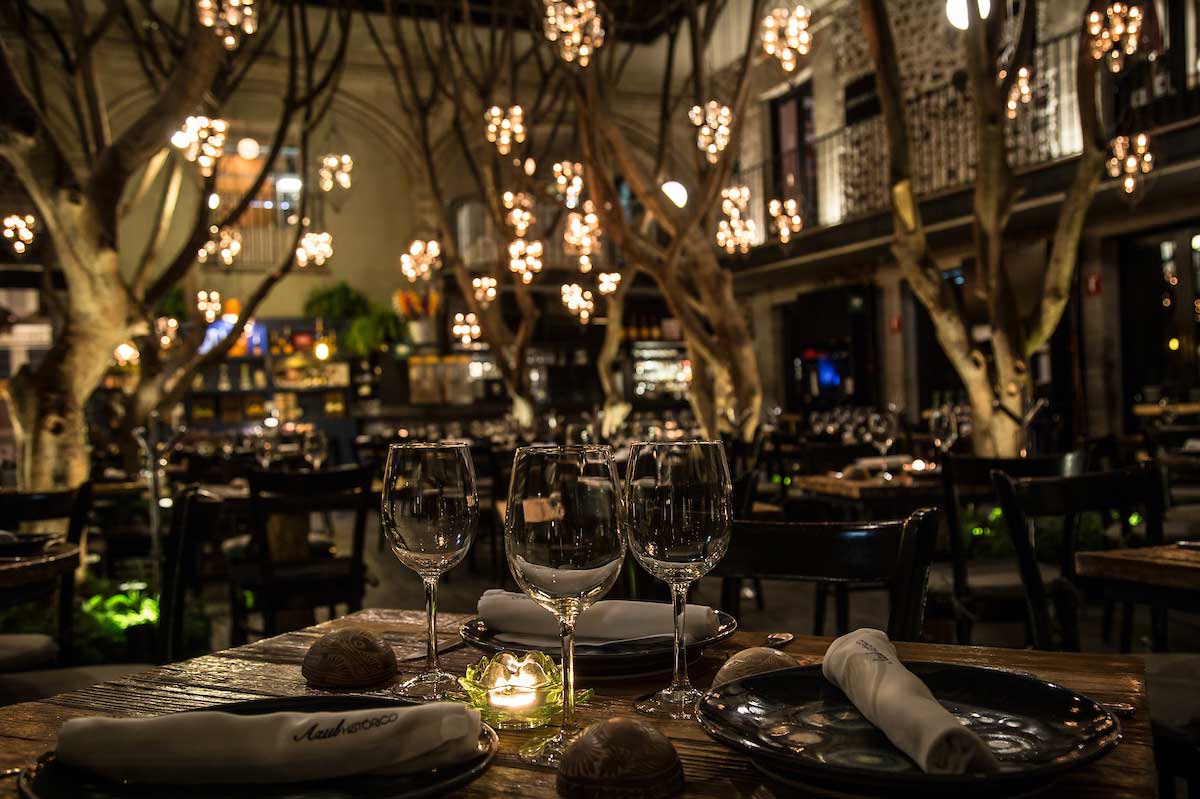 ---
Day 2: Museums, History, and La Condesa
The second day of your four days in Mexico City will start in Roma Norte, move to the world-famous Anthropology Museum, which was my favorite museum in Mexico City, and end with dinner and drinks in La Condesa.
Coffee and Breakfast in Roma Norte
Head to Roma Norte to start your day. Uber or walk, depending on where you're staying.
First, coffee. Head to Cardinal Casa de Café or Almanegra Café in Roma Norte and grab a black coffee or a latte to kickstart your day.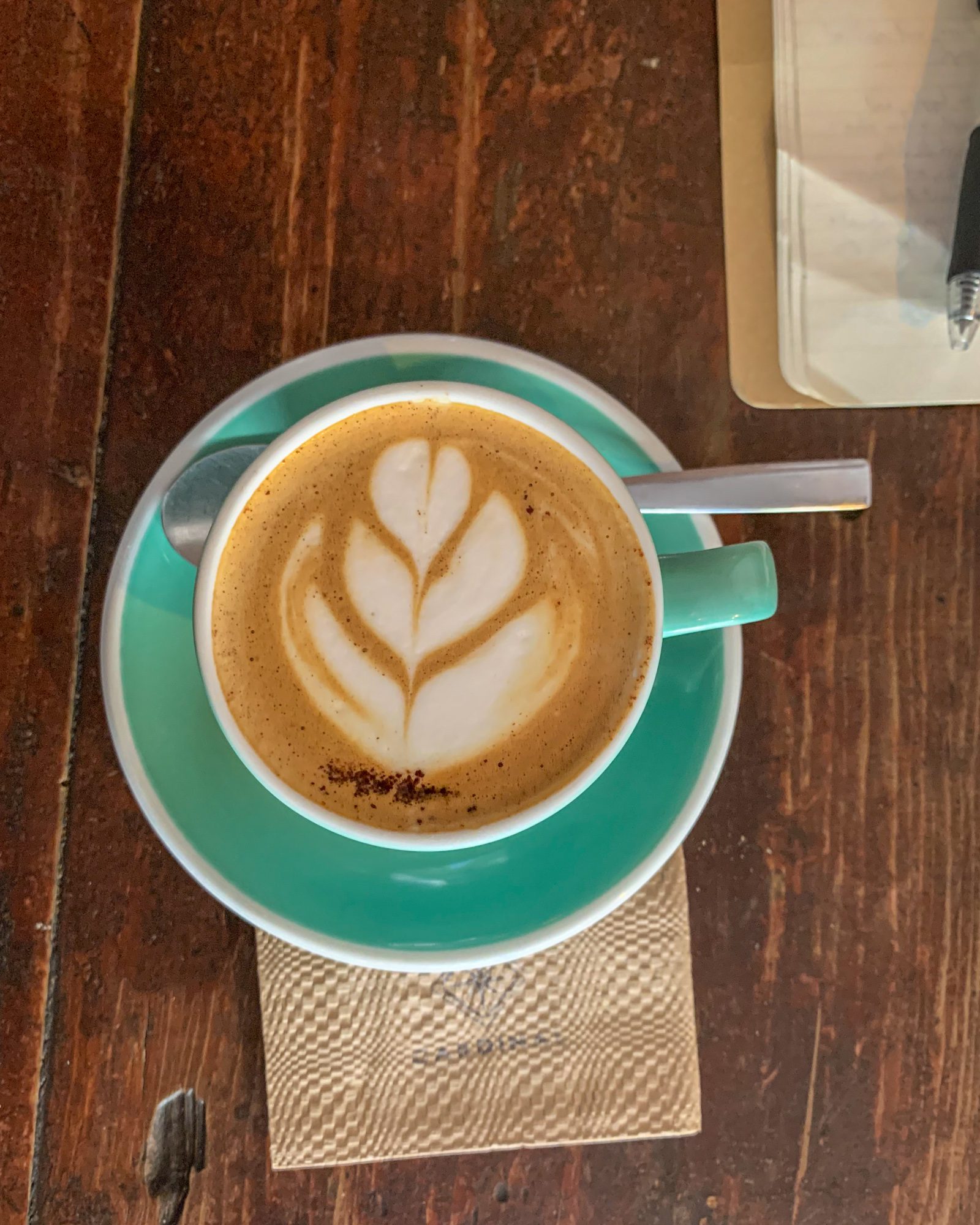 Next, bakeries. If you have Celiac Disease like me and need to eat 100% gluten free, you're in luck. La Otilia is a 100% gluten free bakery with two locations in Roma Norte.
If you're not eating gluten free, Panaderia Rosetta is your spot. Rumored to have the best pastries in Mexico City (I wouldn't know because, you know, gluten), you'll find buttery croissants and other handmade baked delights. My wife Alysha got a warm croissant here, and has been asking to go back ever since. Update 2020: We went back. Three times.
If you'd rather grab a larger meal to start your day, head to Lalo! and eat the chilaquiles. GO EARLY. Unless you like waiting for two hours or more.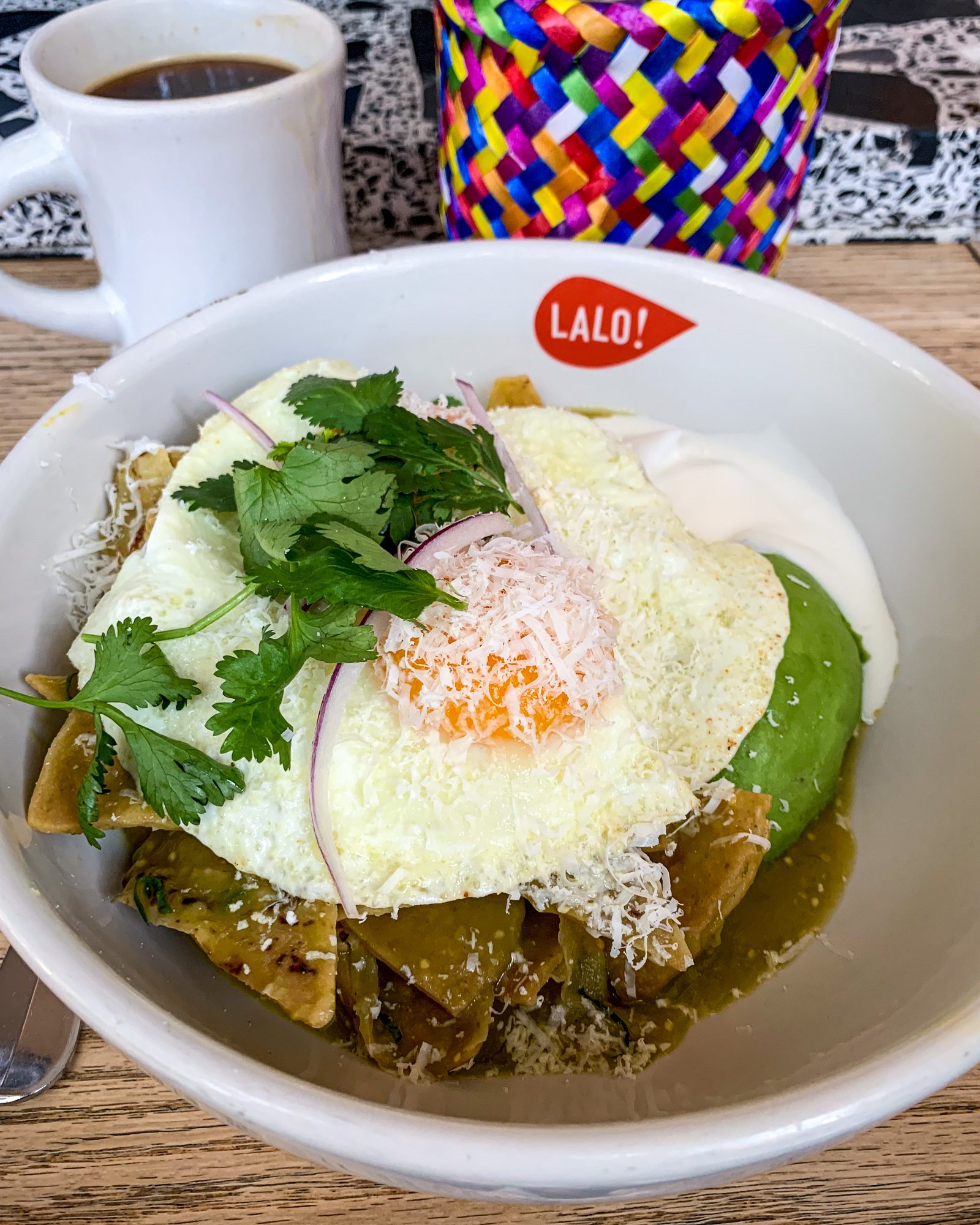 Gluten Free in Mexico City? Read my Guide to Gluten Free Mexico City and check out my handy Google Map to help you plan the trip of a lifetime.
Bosque de Chapultepec and the Anthropology Museum
From Roma Norte, take a stroll to Bosque de Chapultepec to explore the biggest public park in Mexico City and the Western Hemisphere. It was so green! Such a nice oasis in the middle of Mexico City's hustle and bustle.
The main attraction in the park, at least for me, was the Anthropology Museum.
I love history, and learning about the story behind some of the places I visit. The Anthropology Museum provides more background and stories on the history of the region than anyone could ever need. The amount of information and things to see is a little overwhelming, actually. I recommend grabbing an audio guide, or joining one of the guided tours so you can get the full picture.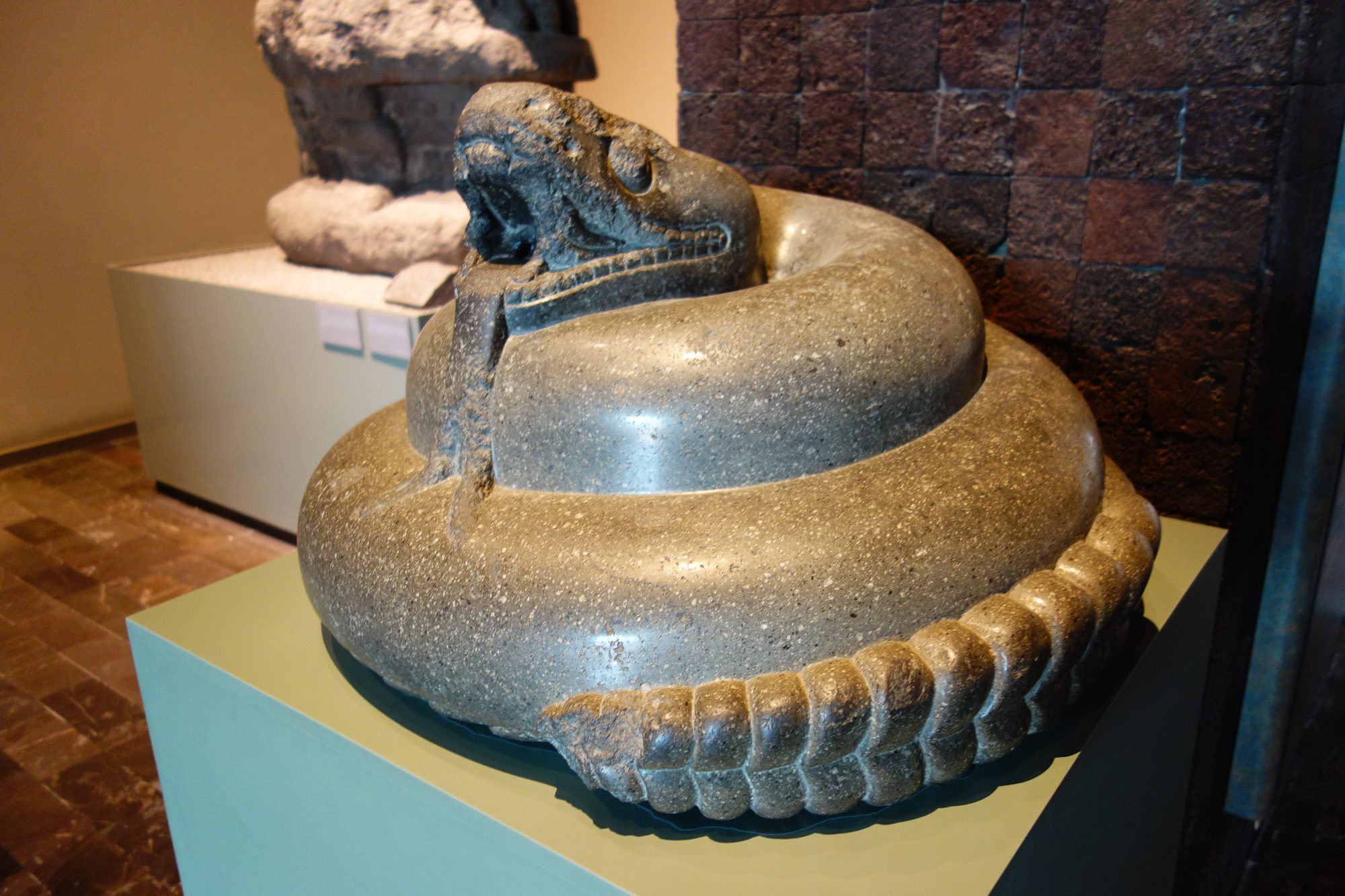 You'll want to spend at least 3 hours here, and even then you'll just be scratching the surface of all the things there are to see and learn.
It's closed on Mondays (seeing a theme here? Most museums in Mexico City are closed Mondays). If this happens to be a Monday and you want to see the Anthropology Museum, swap Day 1 and Day 2 in this itinerary, or swap around some of the parts to make it work.
There are a couple of other things worth doing in the park itself:
Visit Castillo de Chapultepec (Chapultepec Castle) which currently houses the National Museum of History. It's also worth walking up the hill even if you don't go to the museum for the nice views of Mexico City from the top. (Museum is closed on Mondays).

Check out Lago Menor, which is a picturesque lake in the middle of the park. You can even rent a foot paddle boat thing (that's the technical term) and spend some time out on the water!
Late Lunch in La Condesa
Head back to La Condesa, which will be your base for the rest of the day (along with Roma Norte). You're going to fall in love with its tree-lined streets and laid back vibes. Bikes and puppies going about their daily lives. You'll see.
First thing's first – you're probably starving at this point. Nobody likes you when you're hangry, so let's fix that. Head to Tacos Hola for a new taco style that you might not have tried yet – tacos de guisado. The meats are simmered or stewed in a skillet, and you have your choice of 10+ meat or veggie filling options that are tucked away in a fresh corn tortilla for you to enjoy.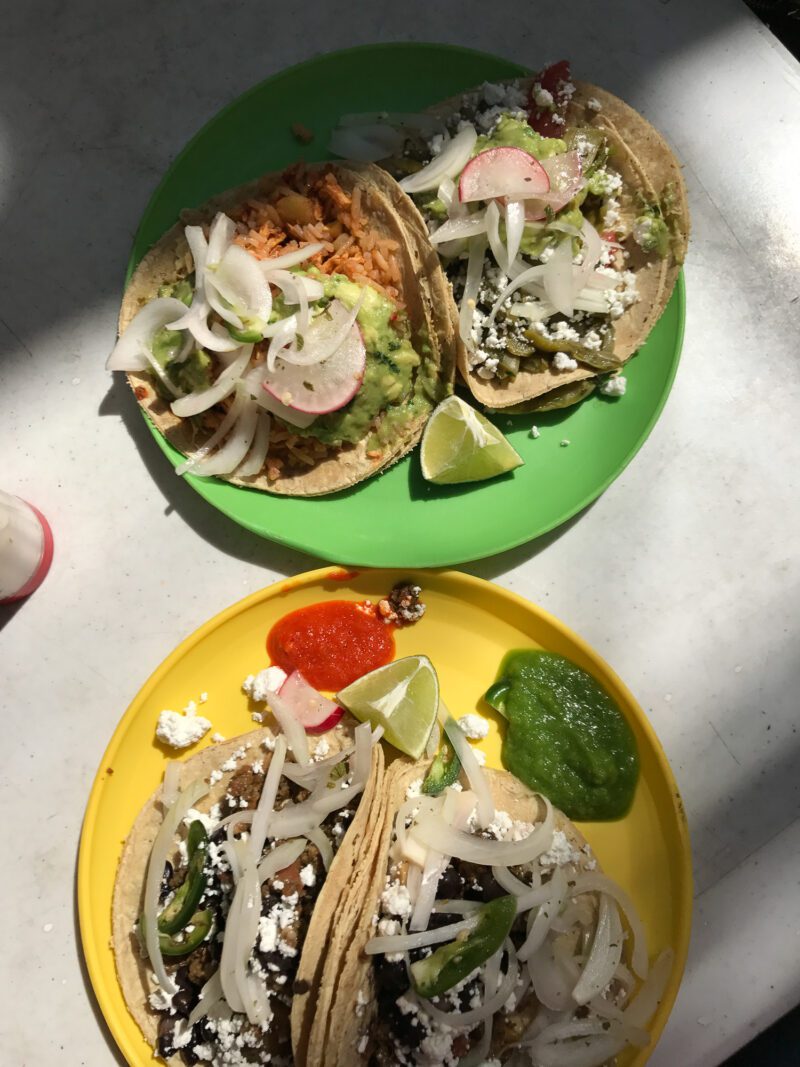 It will probably be full of people from all walks of life, including people in business suits clearly on their lunch break. The chefs were very patient with my terrible Spanish, and more than willing to help me find something delicious.
I would order one of as many things as you're interested in – try it all! It's an unbeatable value, and was one of my favorite meals over the course of my Mexico City itinerary.
In this next part of the day, I'm going to list some things that I really enjoyed and think you will too. Some shopping, some coffee, some drinks – all within the relatively small area that is La Condesa and Roma Norte.
For an afternoon buzz of caffeine:
Chiquitito Cafe – one of the best coffee shops in Mexico City with a location in the south end of La Condesa.
Buna Cafe in Roma Norte for takeaway coffee
Enhorabuena for a modern, cozy cafe with good coffee
For books:
El Pendulo is a super cool bookstore. Their location in Polanco is a little bigger, but this one is well worth a visit.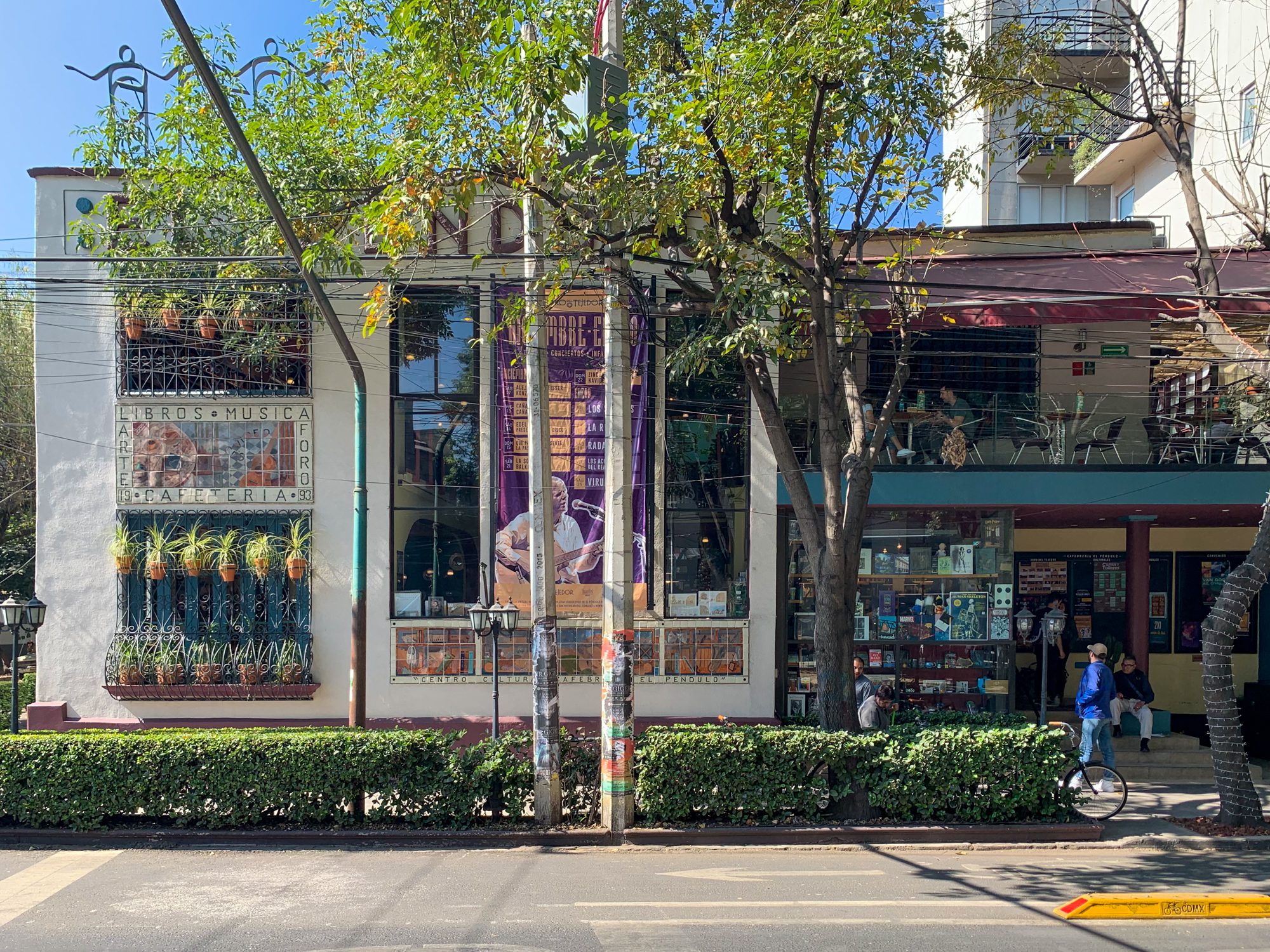 For Ice Cream
Nomada Heladeria is an artisanal ice cream shop along the beautiful tree-lined street Avenida Ámsterdam. Grab it and hang out on the benches outside the shop, or get it to go and go for a stroll.
Dinner and Drinks in Roma and La Condesa
For the rest of the evening, you'll explore the dining and bar scene in Roma and La Condesa.
For dinner, I'd recommend one of the following five options:
Or, alternatively, just wander the streets and find a spot that looks like your kind of place. There's so much good food in these two neighborhoods, you almost can't go wrong.
The same thing goes for drinks – there are a ton of great options scattered around the area.
Here are three great options to start with:
If you like cocktails… Baltra (had such a good conversation with the bartender here – their daiquiri is to die for)
If you want to try some Mexican wine… Wine Pleasure
If you want a mezcal experience… La Clandestina (one of my favorite experiences in Mexico City, period)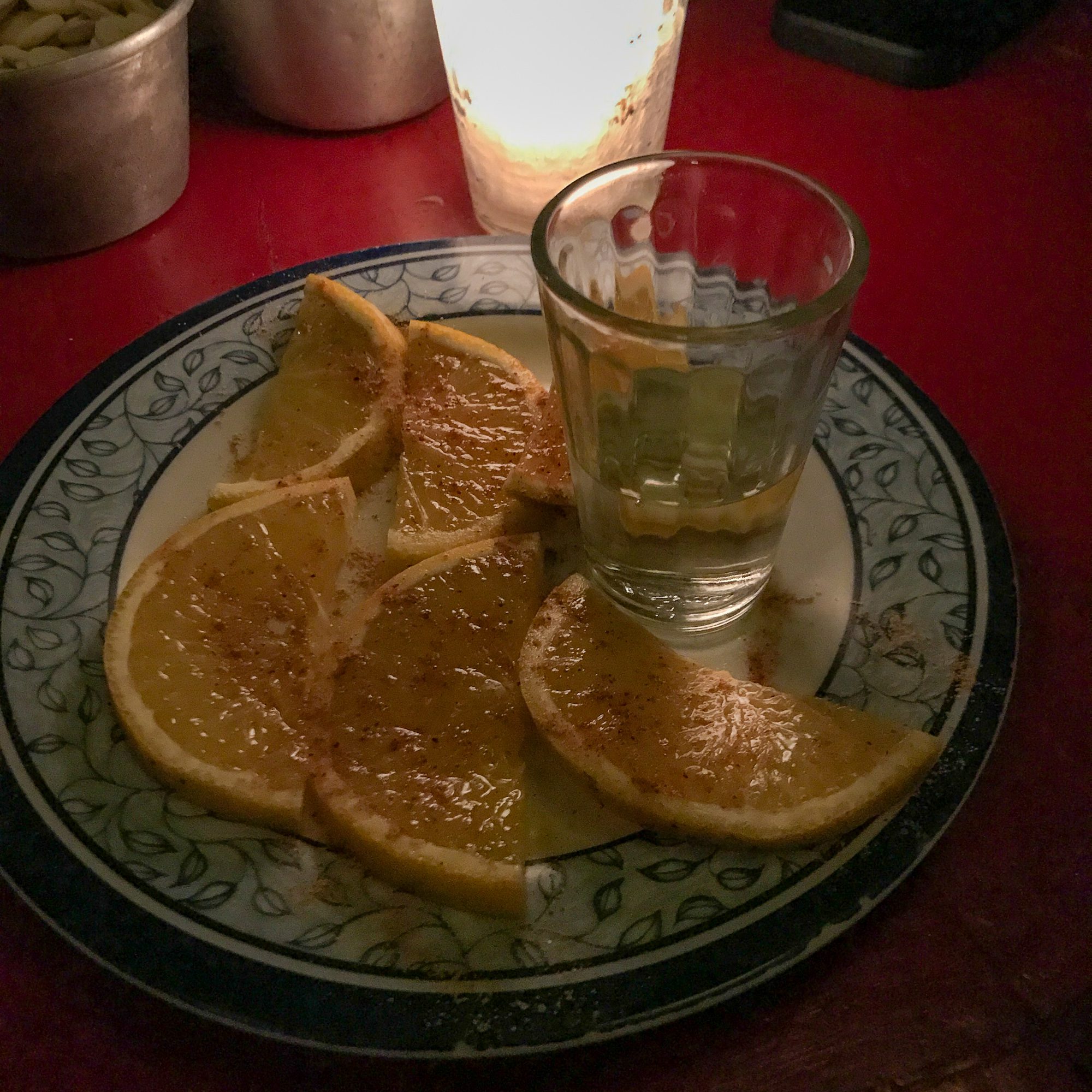 Day 3: Frida Kahlo, Coyoacán, and the Best Dinner in Mexico City
You're in for a treat on the third day of your four days in Mexico City.
Today, you'll see the world-famous Frida Kahlo Museum, explore one of the city's most vibrant neighborhoods, and eat at one of the best restaurants in the world.
We stayed in Coyoacán for four days on our latest trip, and it was amazing. Very different from Roma Norte, where tourists and local businesses with a hip flair flock to in hopes of meeting. Coyoacán feels much more like a place that locals live. It's a short Uber ride (depending on traffic) away from the sights, and you'll trade off proximity for peacefulness.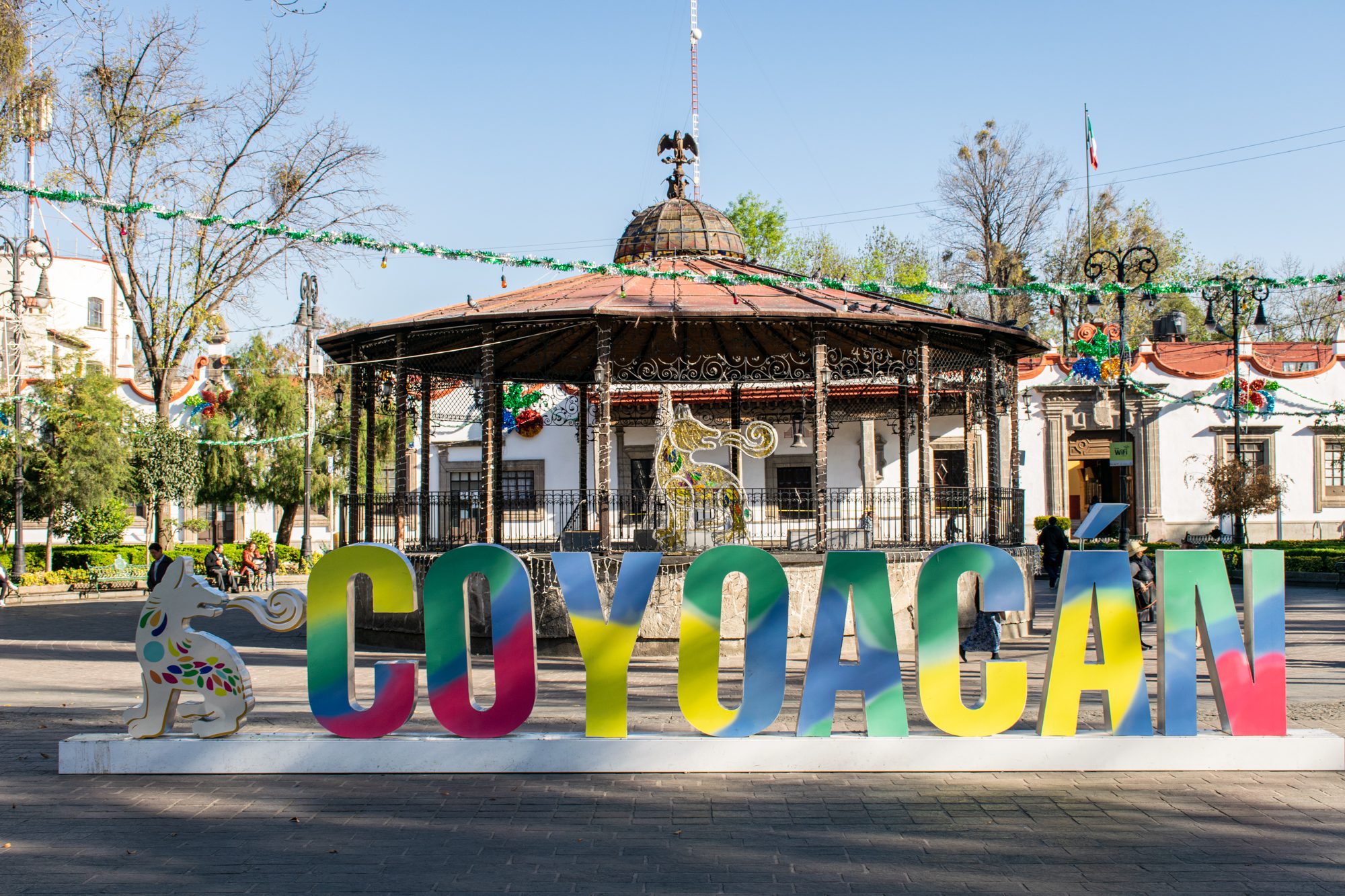 Coffee and Breakfast
Grab an Uber and head straight to Coyoacán in the morning for coffee and breakfast at Cafe Ruta de la Seda.
You'll find a range of pastries, coffee and tea, and some of the best matcha in the city. Did I mention matcha pancakes?
For my gluten free friends: They have gluten free options, but they are not safe for those of us with Celiac Disease. I would head to Las Mamazotas Kitchen, a 100% gluten free bakery and breakfast spot just a few blocks away. I went there twice, and contemplated going a third time.
The Frida Kahlo Museum
The Frida Kahlo Museum is a must-see in Mexico City.
La Casa Azul is dedicated to Frida Kahlo, one of Mexico's most famous artists. Once you see the bright and colorful blue walls, you'll see why it's called La Casa Azul. It has a collection of artwork, memorabilia, and other cool artifacts. Whether you're a fan of Frida Kahlo or not, it's well worth a visit.
You're going to need to reserve in advance here. NOTE: CLOSED ON MONDAYS.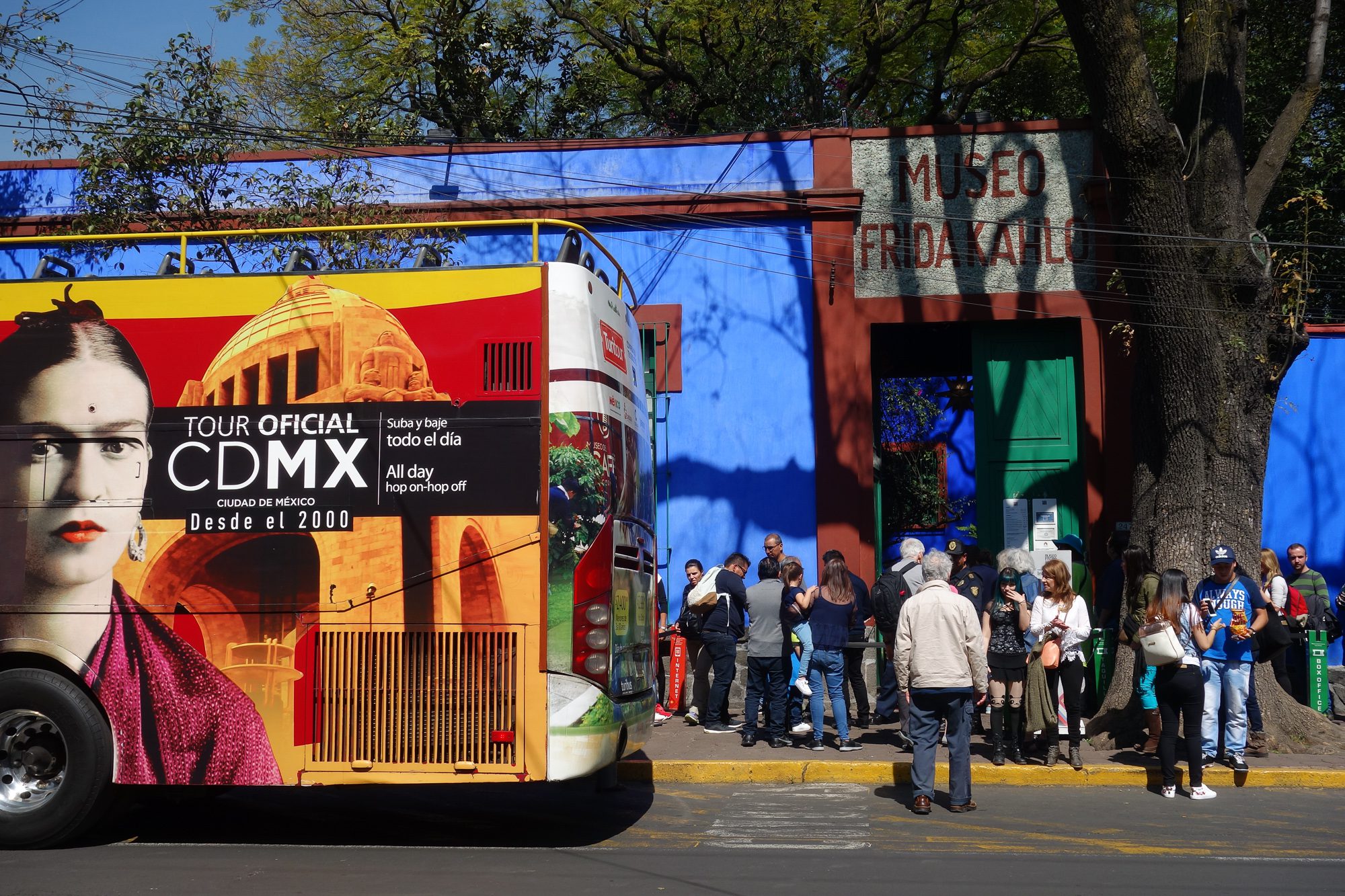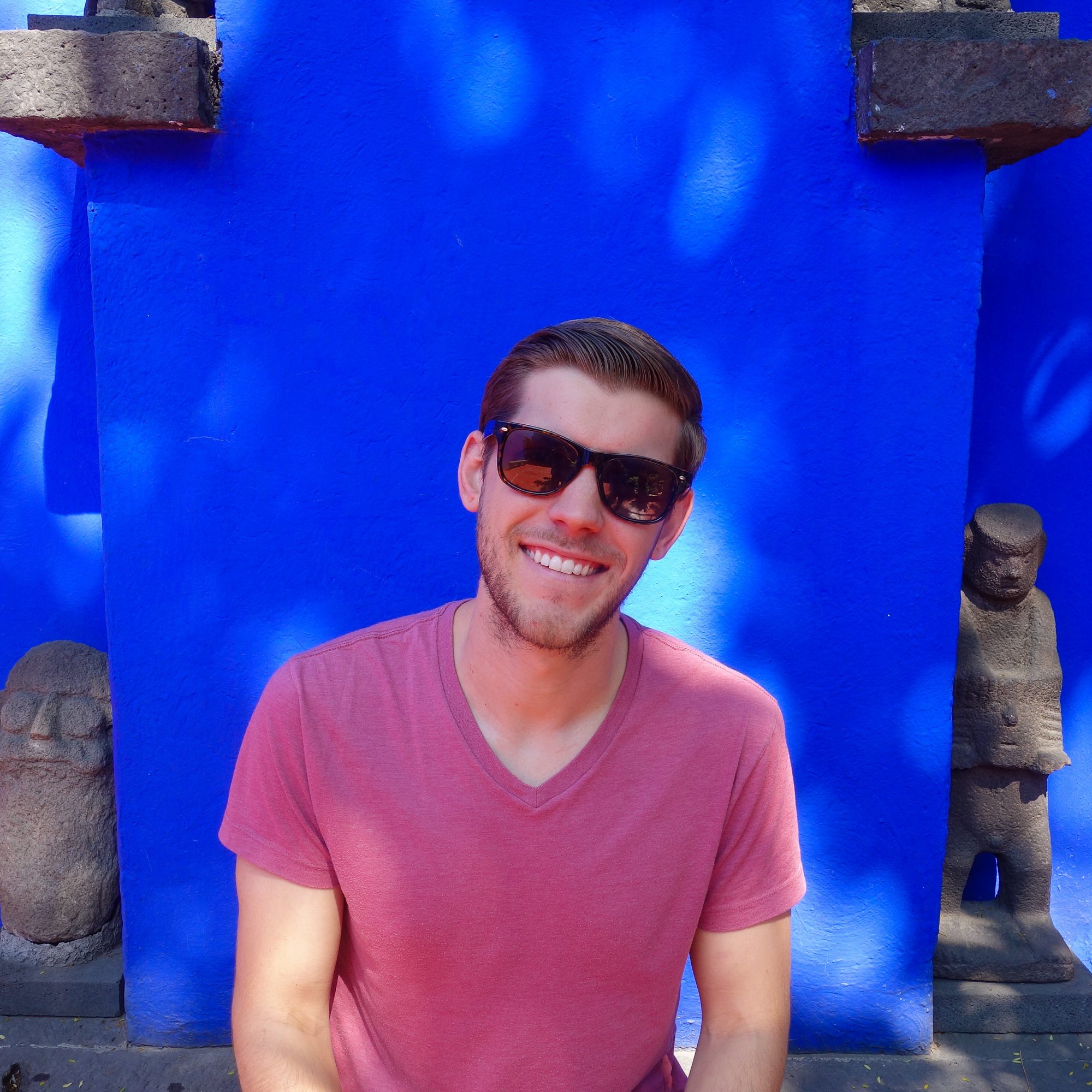 A Oaxacan Specialty for Lunch
Grab lunch at Corazon de Maguey, where you'll find a great selection of mezcal and Mexican wines and you'll get to try a Oaxacan specialty – the tlayuda. It's a staple in Oaxacan cuisine, and as soon as the server brings it to you, you'll see why.
It's essentially a Mexican Pizza. A fried or grilled corn tortilla, topped with refried beans, cheese and the meat of your choice. It doesn't get much better than that. It quickly became my new favorite Mexican food, and I've been checking flights to Oaxaca ever since I had my first bite.
If you're gluten free, you'll need to confirm that the tortillas are 100% corn (no flour), that they don't use Salsa Inglesa or soy sauce, and that the fryer is safe. At Corazon de Maguey in 2020, the tortillas were safe, the fryer was not, and they didn't use those salsas, but make sure to double check.
Exploring Coyoacán
Coyoacán is one of my favorite neighborhoods in Mexico City. It's simultaneously quiet and vibrant. Far enough outside the city center to be overwhelmingly busy, but close enough to feel the hustle and bustle of locals going about their day.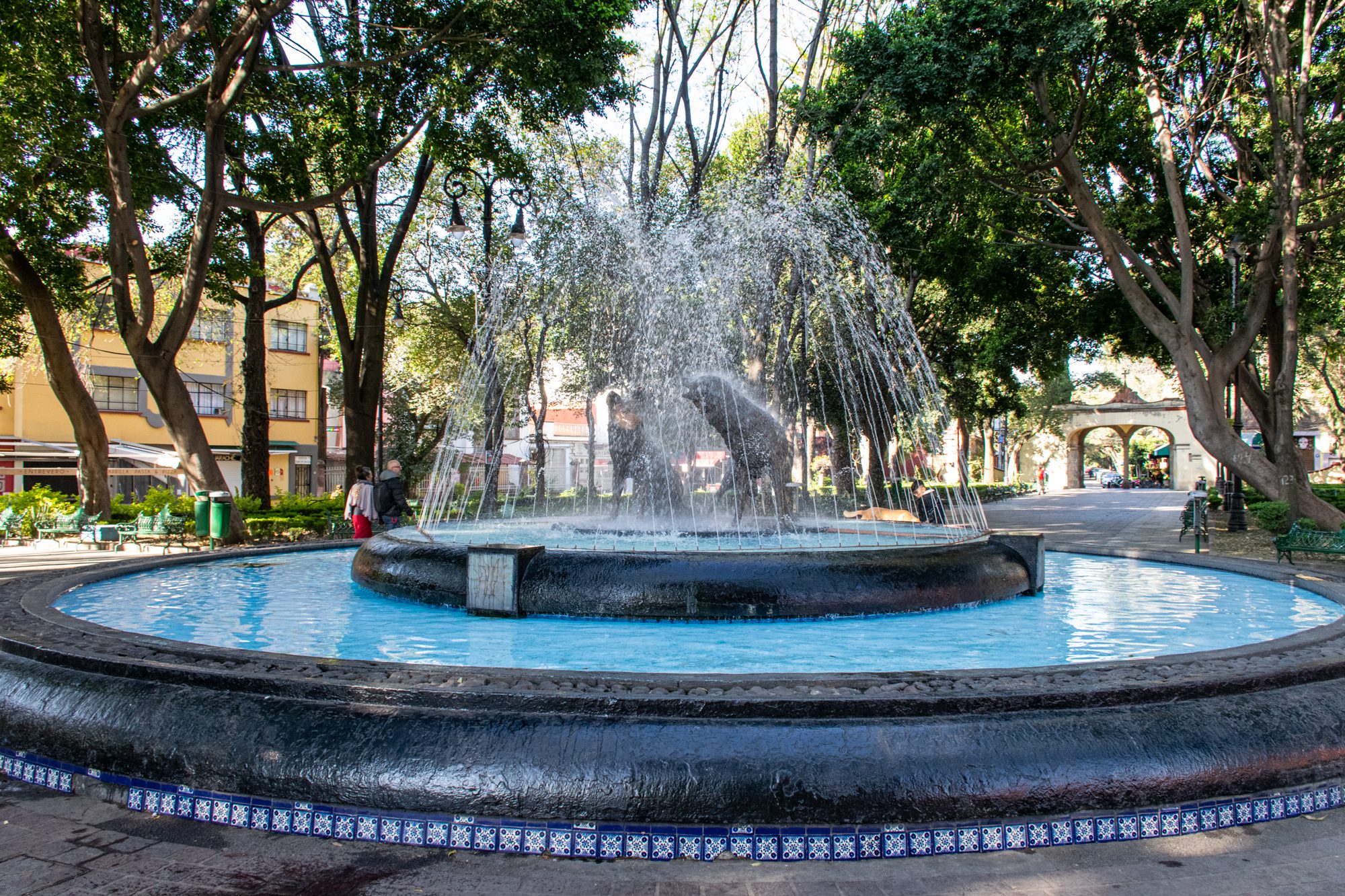 It's well worth spending a day of your itinerary exploring one of the best neighborhoods in the city.
Here are some things not to miss in Coyoacán:
The Best Coffee Shops in Coyoacán: If you want to top off with some caffeine, two of the best coffee shops in Mexico City are nearby. Café Avellaneda and Cafe Negro are just across the square from each other. I prefer the first, but Cafe Negro is great too.
Plaza Hidalgo: Grab a bench in the bustling square in the center of Coyoacán and do some people watching. Don't miss the iconic fountain of coyotes in the middle of the town that gives a nod to the neighborhoods name.
Mercado de Coyoacán: Still full? Too bad, more food! Mercado de Coyoacán is an iconic part of the neighborhood. It's less overwhelming than some of Mexico City's other markets, but you still get all of the beautiful produce and traditional Mexican clothing and other handmade stuff. There are a variety of places to grab a snack here – but I'd go for Tostadas Coyoacán, where you'll find crispy tostadas piled high with toppings from ceviche to octopus to chicken mole. Order them con todo to get them with avocado, cheese, and sour cream. Obviously.
Shopping: If you're in the mood for more shopping, stop by Fratelli, a nearby sunglasses shop. They also have locations across the city, including Polanco and Roma.
Plaza La Conchita and Centro Cultural Elena Garro: Walk off the food with a stroll to Plaza La Conchita, a beautiful park a few blocks off of Plaza Hidalgo. You'll see a church which represents the site where Hernan Cortes built the first church when he arrived in Mexico City. It has been remodeled a few times since, but you get the colonial look and feel. Poke into the nearby Elena Garro Cultural Center to see some impressive modern architecture, which feels a little out of place for the neighborhood. Regardless, it is beautiful, and is a must-stop for book lovers.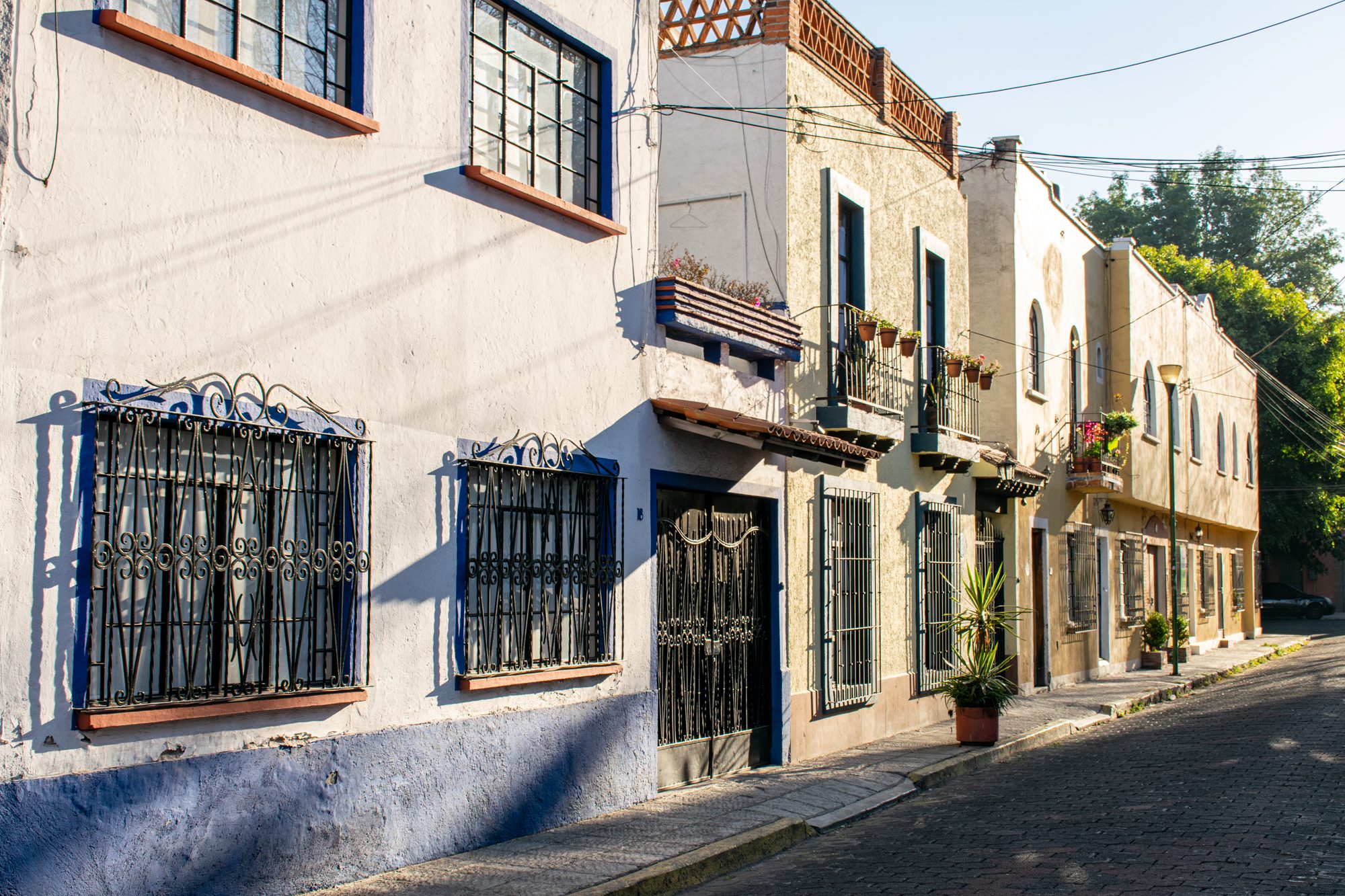 Polanco for Shopping, Dinner, and Drinks
You're in for a treat. Two of the world's top 13 restaurants are in Mexico City, just a few blocks from each other.
If you're going to splurge on fine dining, Mexico City is the place to do it.
After you're done in Coyoacán, head home to clean up and relax. Then off you go to Polanco, the most upscale neighborhood in Mexico City.
Shopping in Polanco
Before dinner, do some window shopping in Polanco, where you'll find shops ranging from cute boutiques to the highest of high end shops.
Here are my favorite stops:
Onora for beautiful, modern handcrafted pieces for your home. I particularly loved the ceramics.
Ikal for lovers of all things design and fashion
Silver Deer for high end menswear
Lago DF to see a showcase of the best and brightest brands from Latin America.
El Pendulo for all of the books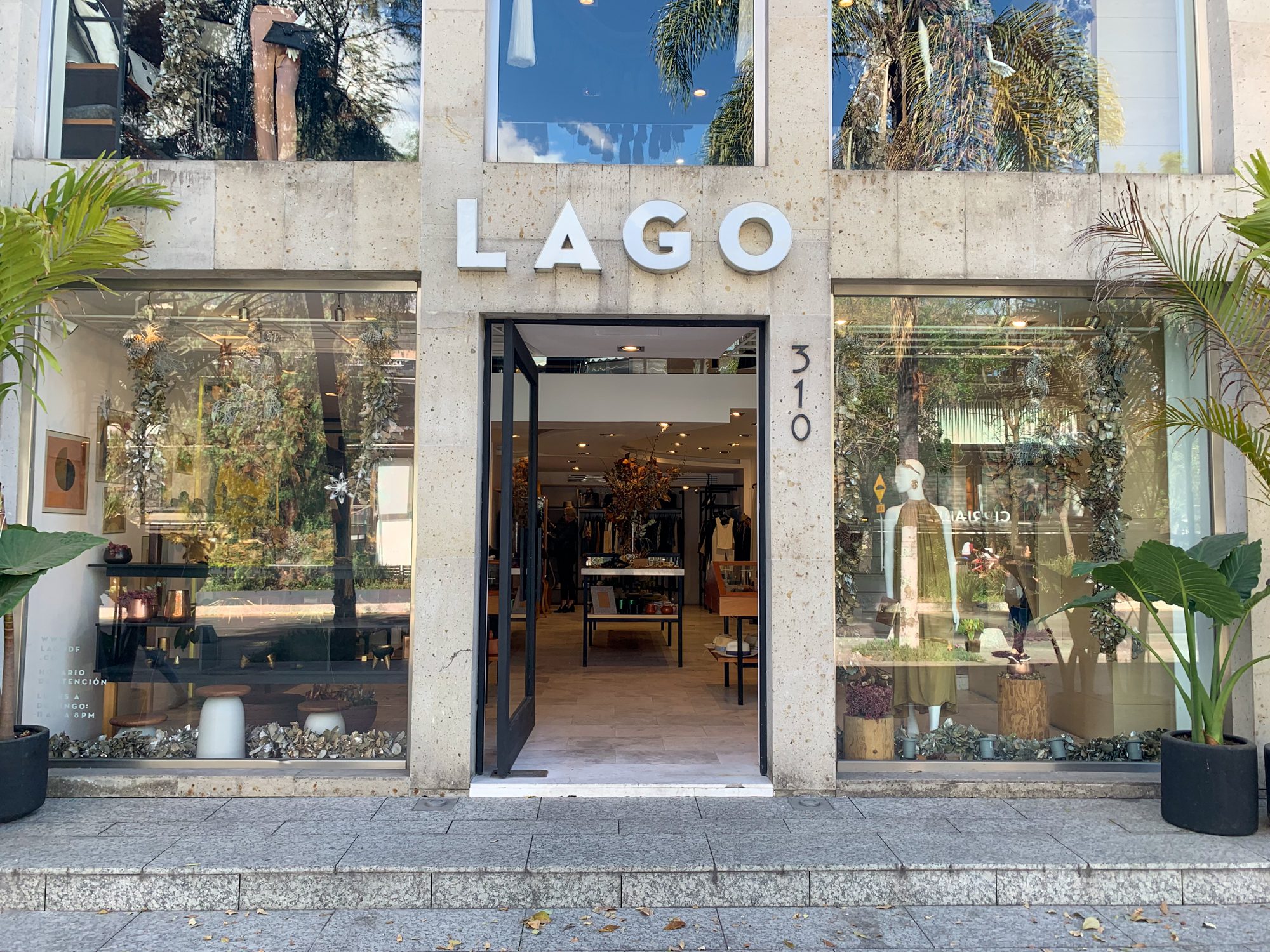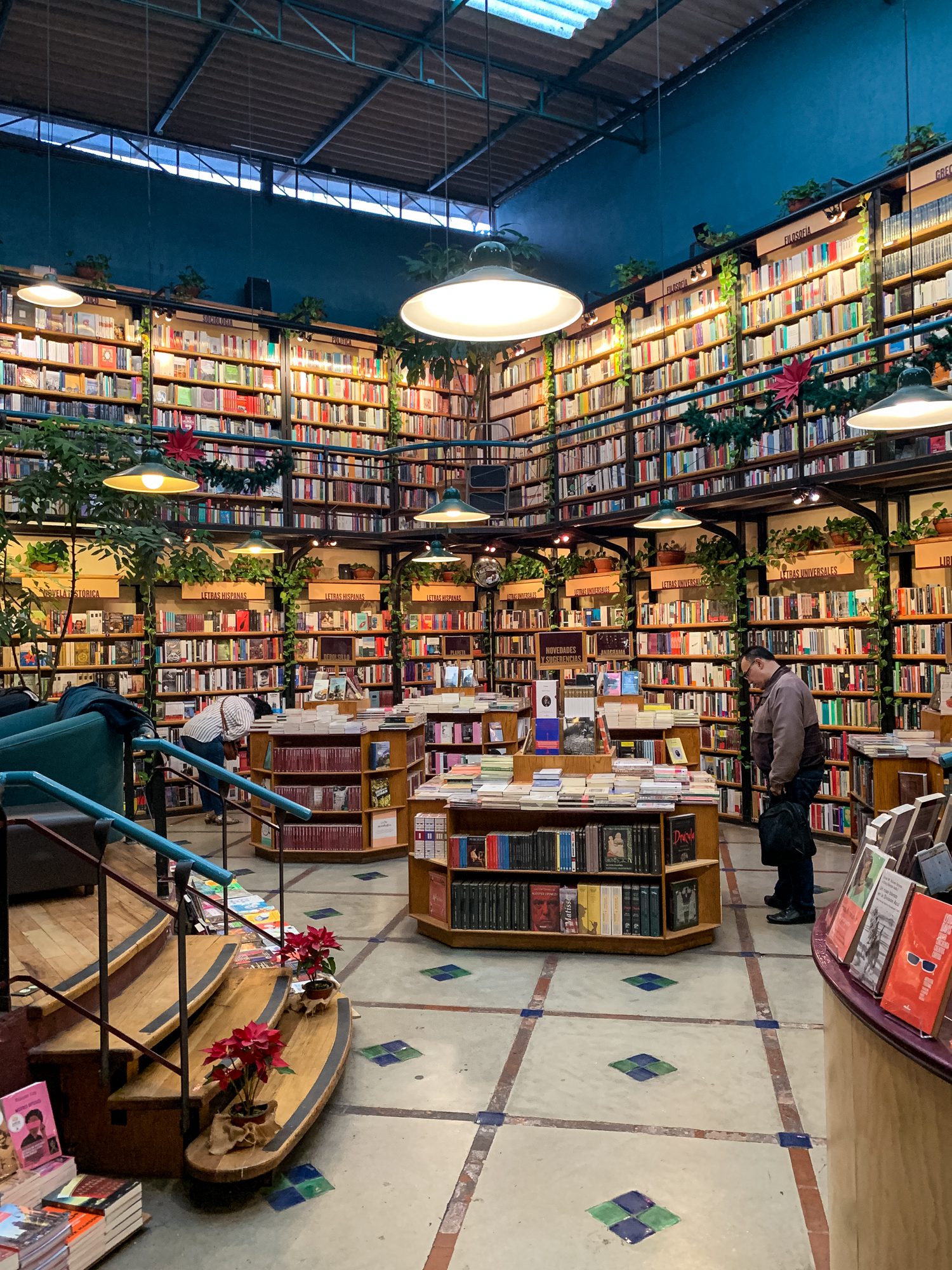 Dinner and Drinks in Polanco
For dinner, make reservations well in advance at either Pujol, Enrique Olvera's spot in Mexico City, or Quintonil, run by Chef Jorge Vallejo.
I chose Pujol, and it was the best dining experience I've had to date. The service was phenomenal, the drinks were great, and the tasting menu was to die for. I highly recommend Pujol's tasting menu as a memorable dining experience to have in Mexico City.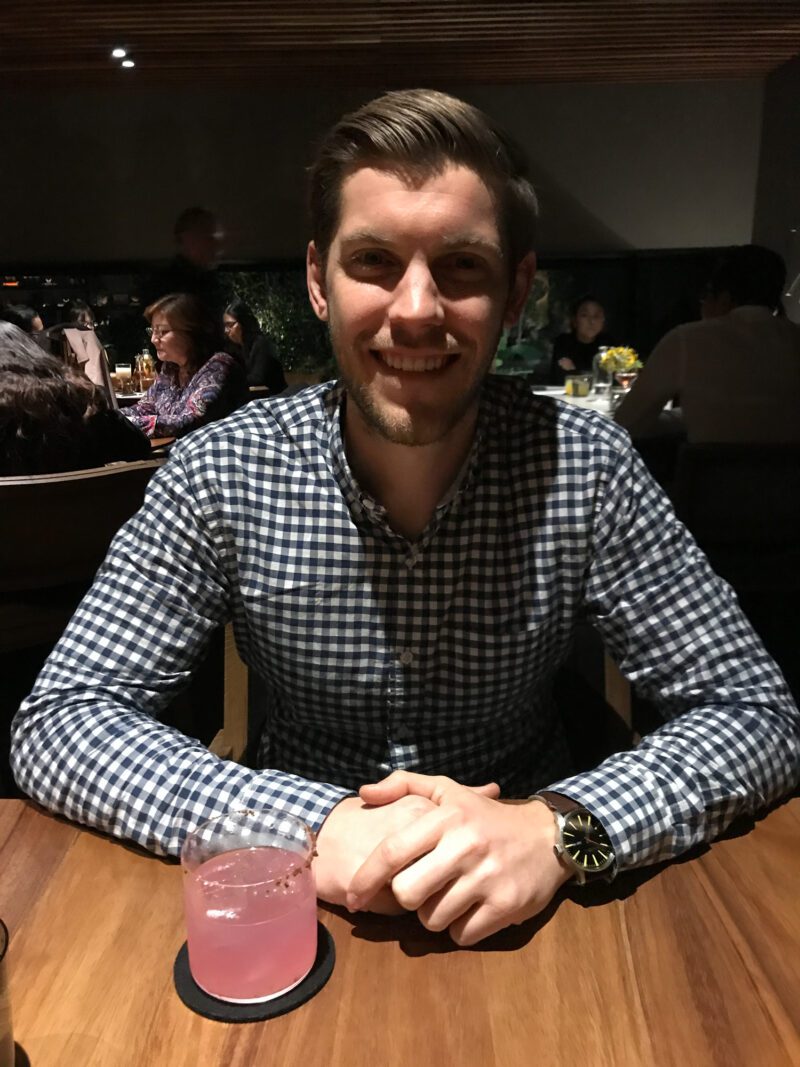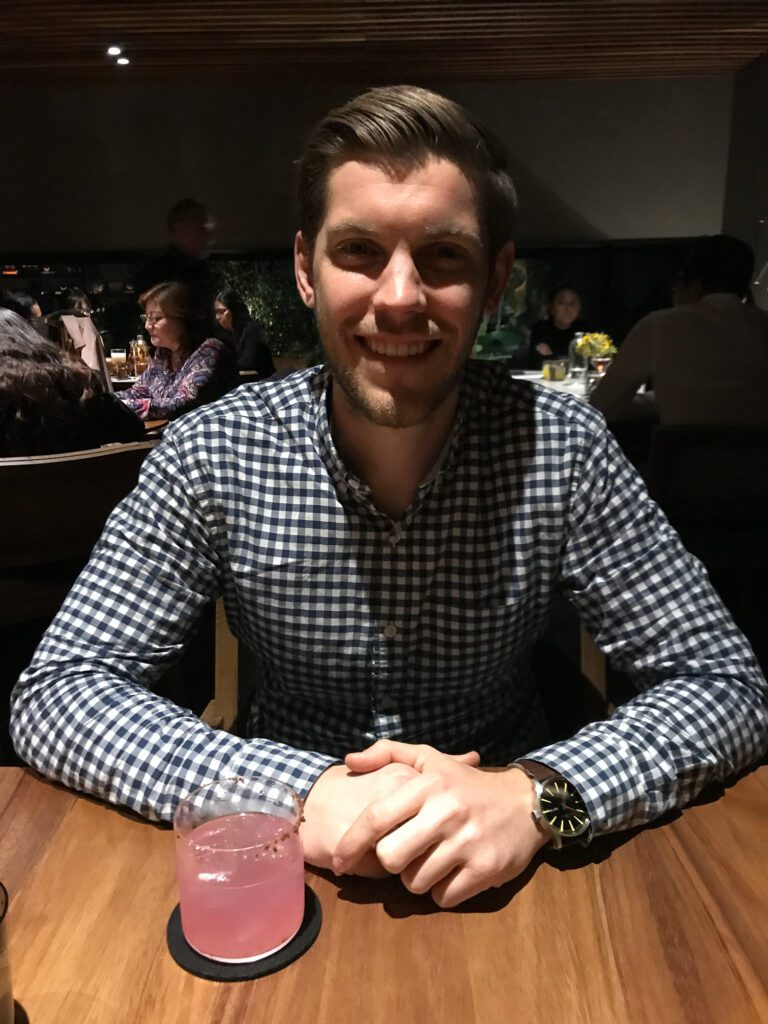 However, there is another choice that is just a hop, skip, and a jump away.
Quintonil is also rated among the top restaurants in the world, actually edging out Pujol at #11 in 2018's rankings. The chef used to work at Pujol, and he has a modern take on Mexican cuisine that merges traditional ingredients with new flavor combinations and approaches.
You can't go wrong with either one. Choose, and make a reservation well in advance.
Before or after dinner, explore Polanco a bit and head to Licorería Limantour for a cocktail. Coincidentally, it is also rated highly, making it on the list of the World's 50 Best Bars.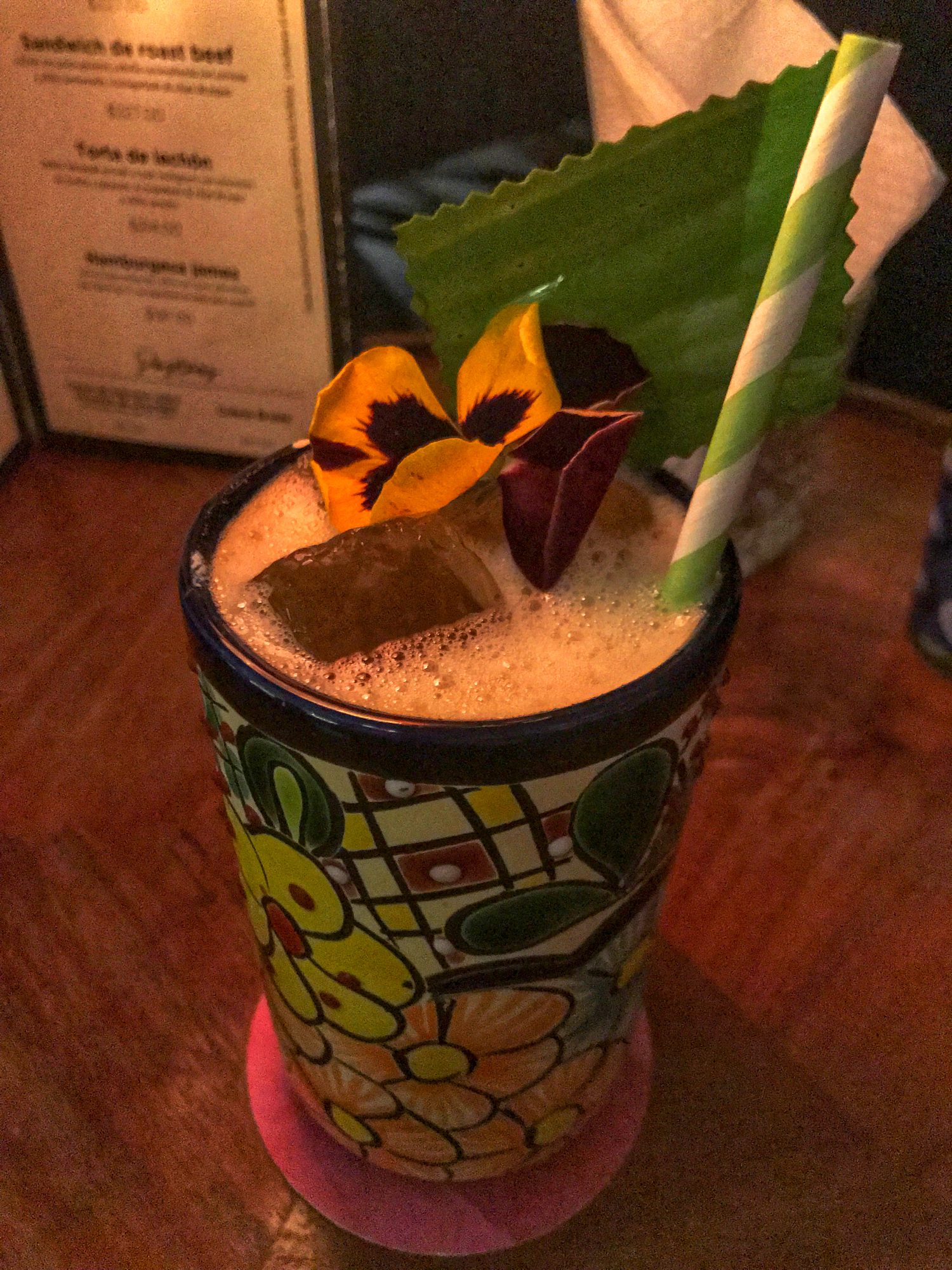 Day 4: A Flex Day to Choose Your Own Adventure
On your fourth day, you've got tons of options.
I like to leave the last day as a bit of a flex day, where you can choose to relax, or go and do a day trip, a tour, or something else you're interested in.
Here are some ideas for your last day of your Mexico City itinerary:
We personally did this tour of Teotihuacan, and it was great. There are a few surprises, which I won't spoil for you here, but the hosts are engaging and knowledgeable. It's a long day, but they'll feed you at lunchtime.
You can read about the cooking class in Mexico City that we took, which I would highly recommend for any and all visitors. We did the hands-on cooking class they offer, but they also have a class about salsas, and a cooking class around different kinds of tacos. Highly recommend any and all of their classes – they were great hosts.
The last experience I did was a coffee tasting of top Mexican coffees with Ricardo, a super passionate, knowledgeable, and friendly owner of coffee shops in Mexico City (Borola Cafe). I love coffee, and it was a great way to learn about coffee culture and production in Mexico, and try some of his favorite coffees. Highly recommend if you're into coffee.
Here are some things that we haven't QUITE gotten to yet, but are on my "saved" list for Mexico City.
Here are a few other other fun ideas for your last day in Mexico City:
Travel Tips For Your Time in Mexico City
There's a couple of things you need to know before you head to Mexico City.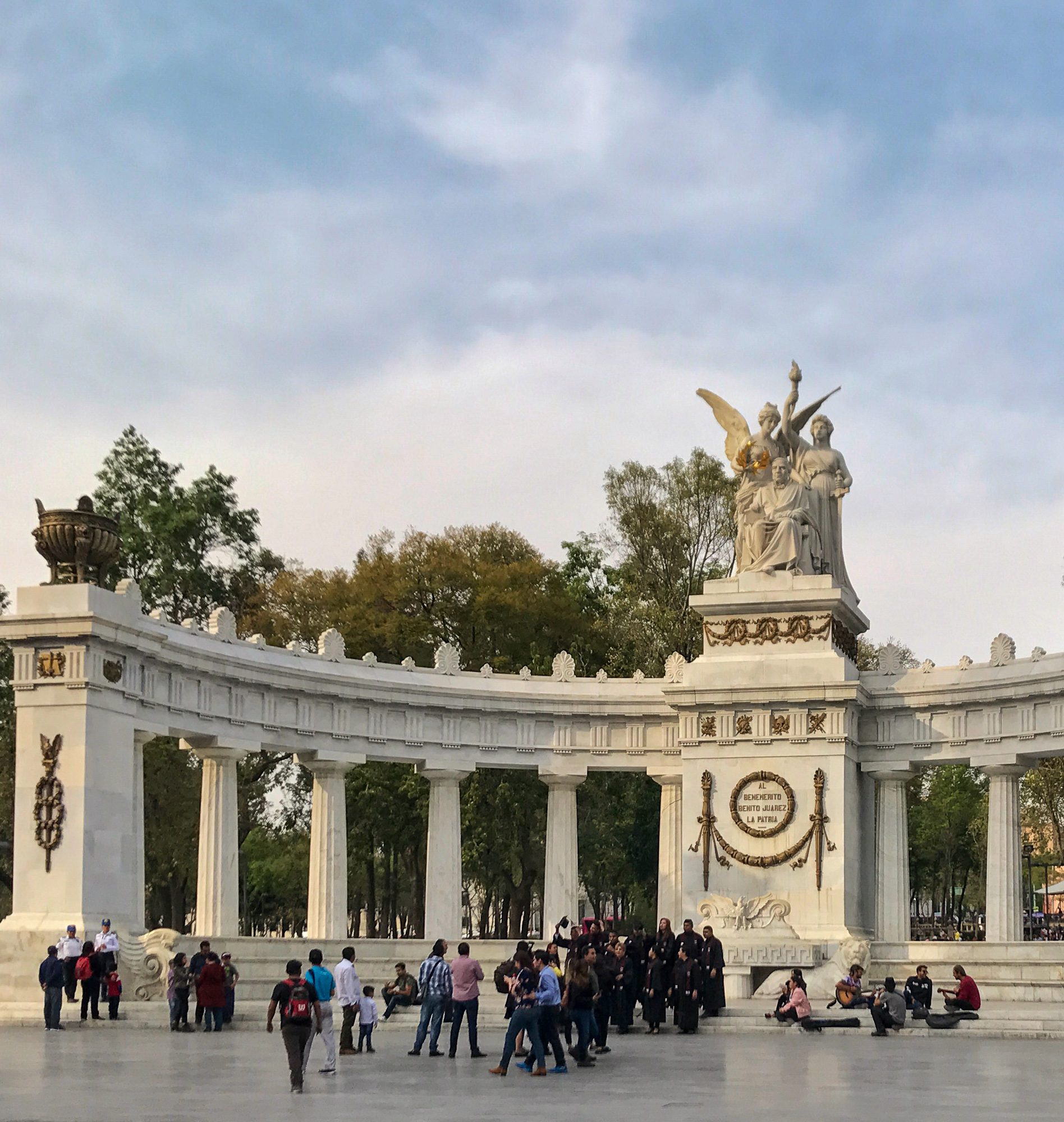 First, Mexico City is HUGE – 4 Days is a Perfect Intro
It's a sprawling metropolis that ranks in the top 10 in the world in terms of population (if you look at metropolitan area).
In a city that big, there's something for everyone. But you have to know where to look. I recommend spending your time in Mexico City exploring individual neighborhoods in Mexico City. Each one is a unique blend of people, architecture, and culture.
My favorite neighborhoods in Mexico City are La Condesa/Roma Norte, Coyoacán, and Polanco. They all look and feel very different, which is part of the reason why I love them.
Because it is so big, there is no way you're going to be able to fit everything in on your first try. Spend some time in each neighborhood, walk around, explore a little. You can always come back for that museum you missed.
RELATED: Here is a more in-depth guide of the best neighborhoods in Mexico City and where you should stay.
Mexico City is at 7,300 feet above sea level
That's high! Not high enough to warrant acclimatization or anything like that, but something to be aware of in case you are prone to altitude sickness.
Drink lots of water, don't drink too much alcohol, and take it easy on your first day.
You want to make the most of your time, but you don't want to get sick and have to miss out on all the great museums, culture, and food that Mexico City has to offer.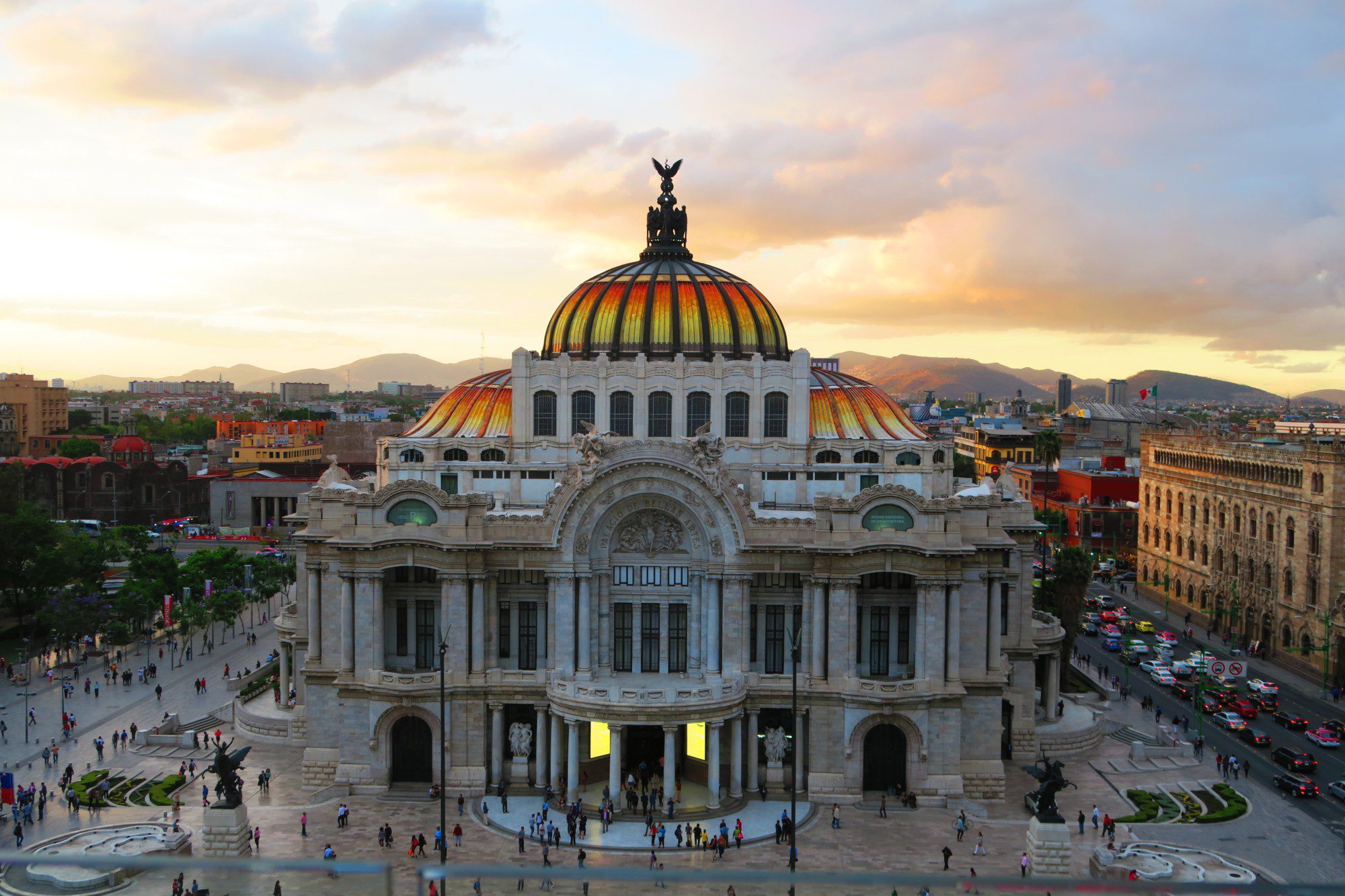 Is Mexico City safe? Tl;dr – yep!
I can't tell you how many times I got asked this question when I told people I was going to Mexico City. I'm not sure what's behind the perception that Mexico City is not safe in 2019, but I think that's probably a different topic for a different post.
To be honest, on average I felt safer in Mexico City than I do walking to work on Market Street in San Francisco.
Mexico City is under the same travel advisory as Italy at the time that I'm writing this (June 2019), though some other parts of Mexico are rated as higher risk.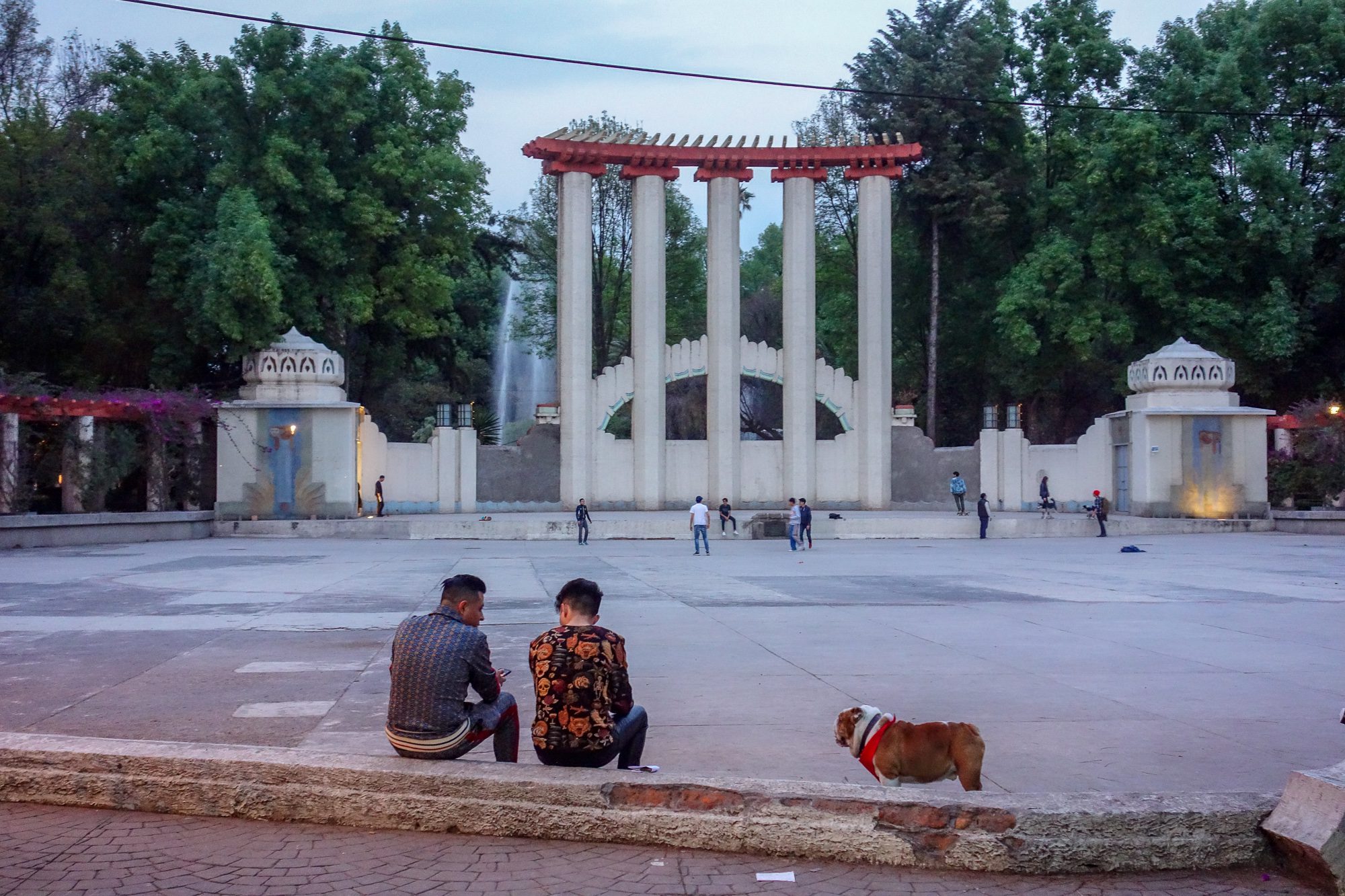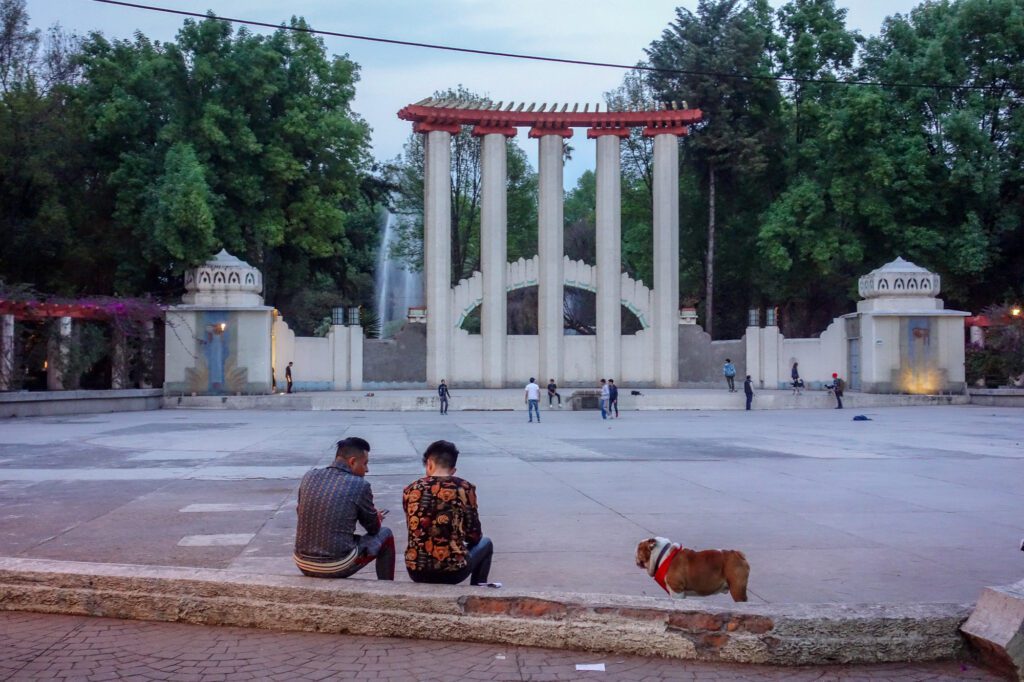 That being said, it's a city, and you'll want to be aware of your surroundings just like you would be in any other city. Here are some tips to stay safe in any unfamiliar city:
Keep your valuables close and out of view to avoid pickpockets and other unwanted attention. Better yet, don't even take them out of your hotel. Related: watch your belongings on the Metro, if you use it. I did, and it was a fast and easy way to get around town.
After dark, take an Uber home.
Make sure you know what the real taxi companies are and what their cars look like. In Mexico City, I used Uber to get around and it was SUPER easy and convenient.
Don't walk around with your nose in your phone. Be aware of your surroundings.
Oh, and I would drink bottled water if I were you. And make sure the ice in your drink is made from filtered water, otherwise you might regret it in a few hours.
---
That's all folks! That's how a first-timer should spend their time in Mexico City to get a taste of the best food, drinks, history, and culture.
Wondering where to Stay in Mexico City? Here's a guide to the best places to stay in Mexico City for you.
Traveling Gluten Free? Here's what you need to know about gluten free travel in Mexico City.
Check out my other Celiac City Guides:
Questions? Need help planning your trip? Reach out to me on my contact me form and I'll be in touch!