Gluten Free Santa Barbara, CA: A Complete Guide for Celiacs
Santa Barbara might be the most perfect place on earth thanks to its ideal location tucked between the mountains and the Pacific Ocean. It's almost so perfect that it's a little annoying. Alysha went to college in Santa Barbara, and we have been back a few times over the past few years.
The city itself is relatively small, which makes it a perfect place to spend a relaxing weekend.
But just because it is small absolutely does not mean it is short on things to do or gluten free restaurants. On our last trip, we spent three days walking, eating, drinking coffee and wine, and soaking up alllllll the coastal California vibes.
This guide to eating gluten free in Santa Barbara will give you 11 gluten free restaurants to choose from, including six that are 100% gluten free, so you don't have to worry about cross-contamination.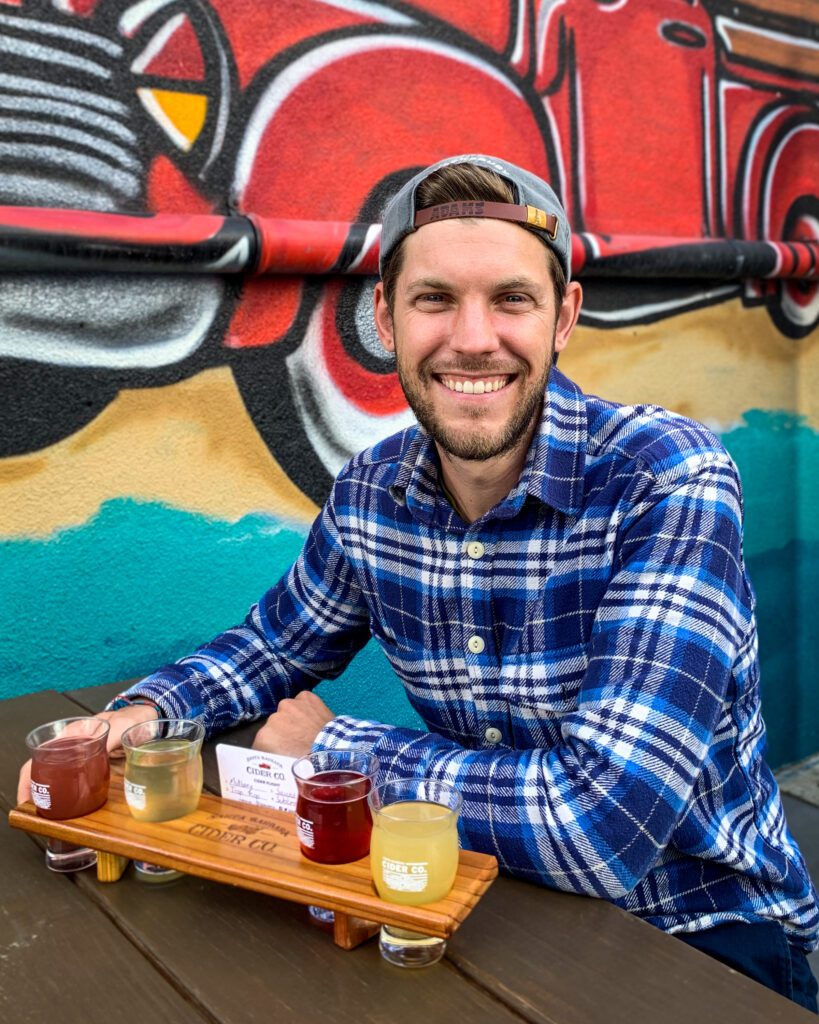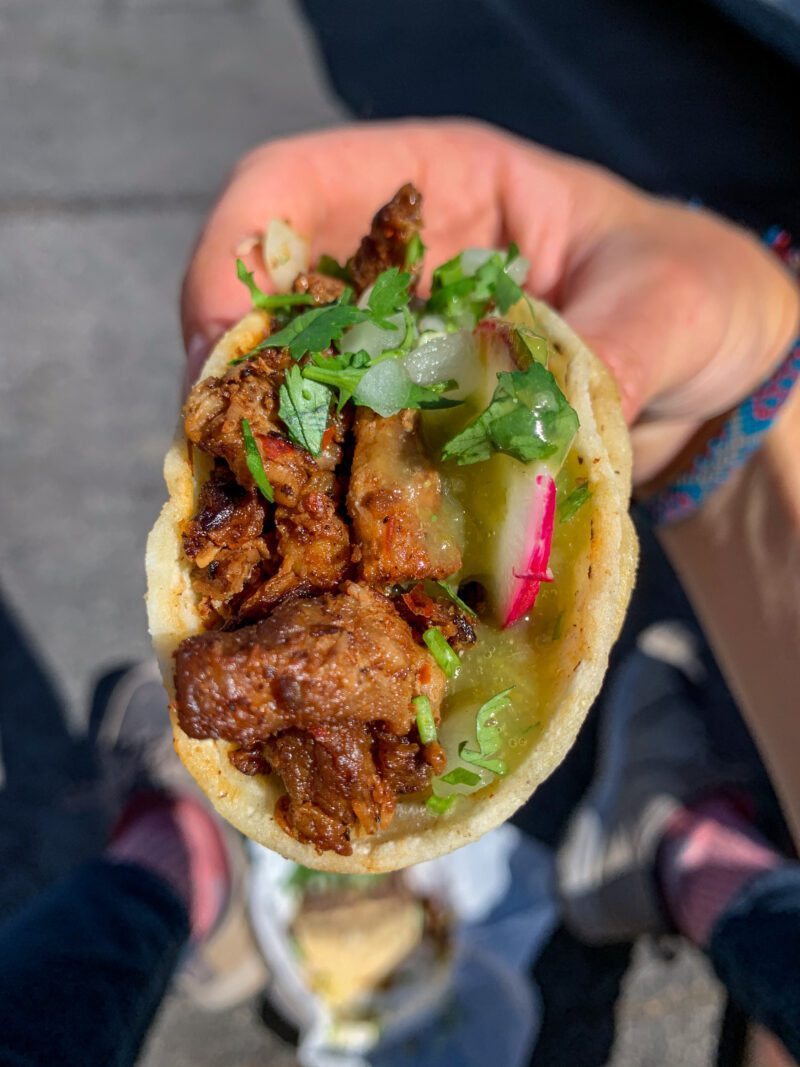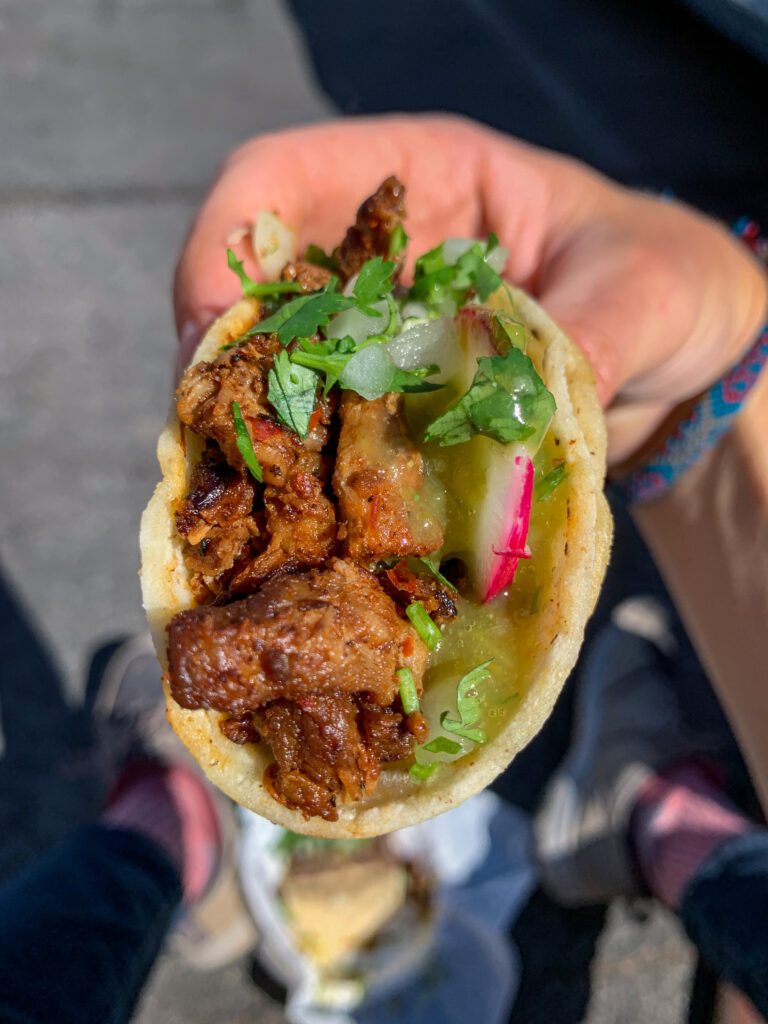 Disclaimer: Some of the links in this post, like hotel links, are affiliate links, meaning at no additional cost to you, we make a little bit of money if you click through and book. That being said, we would never recommend something to you that we don't stand behind 100%.
A Complete Guide to Eating Gluten Free in Santa Barbara
Below, you'll find all the best gluten free restaurants in Santa Barbara, including notes on cross-contamination and things to avoid based on my experience and conversations with each restaurant, along with the best coffee shops and places to drink in town.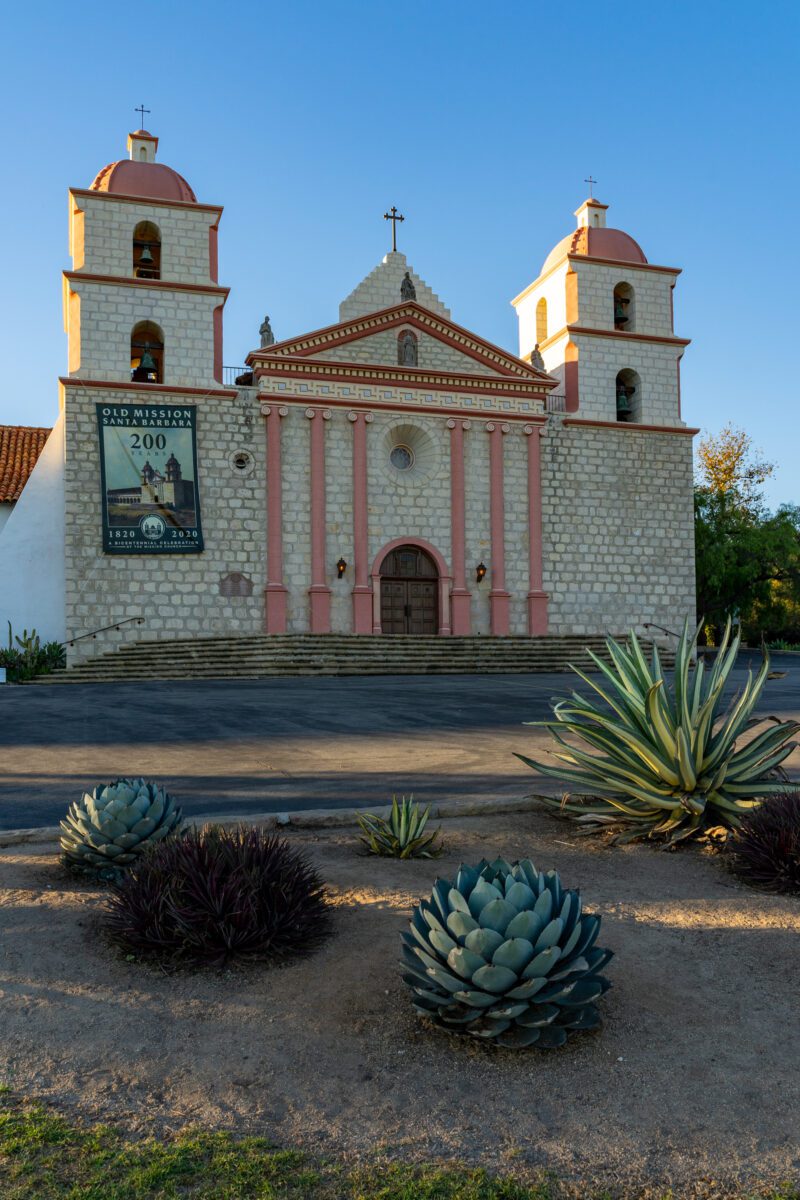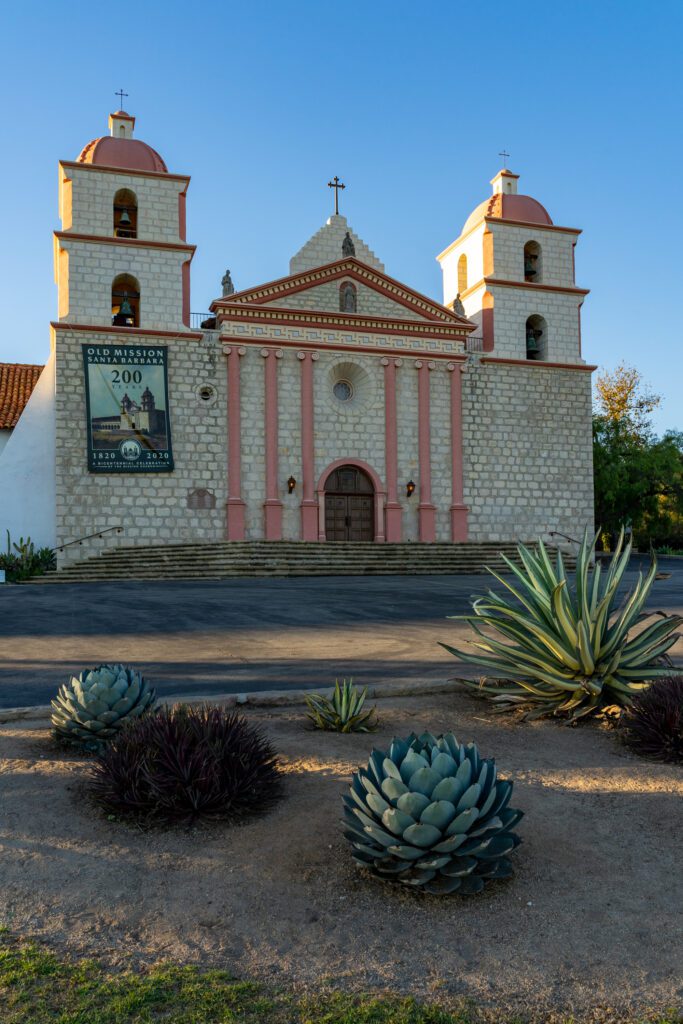 Wondering where to stay in Santa Barbara? We've got you covered. Read our guide to the best places to stay in Santa Barbara to find the perfect home base for your trip.
Dedicated Gluten Free Restaurants in Santa Barbara
There are four dedicated gluten free restaurants in Santa Barbara. Note that I'm including Goleta here, which is a short drive away, because the restaurant is definitely worth the extra effort to get there.
Lilac Pâtisserie
Lilac Pâtisserie is the best gluten free restaurant in Santa Barbara, I think. And also the best gluten free bakery. And also the best gluten free brunch spot. We went back twice because it was so good.
Their breakfast menu, which is served every day until 2pm, has everything from omelettes, to quiche and a delicious breakfast sandwich with thick bread stuffed full of ham, cheese, pesto, and fried eggs. On the weekends at brunch (served Fri-Sun until 2pm), you'll be able to get all of the breakfast staples you've been missing. Belgian Waffles. Pancakes. French toast. Coffee cake.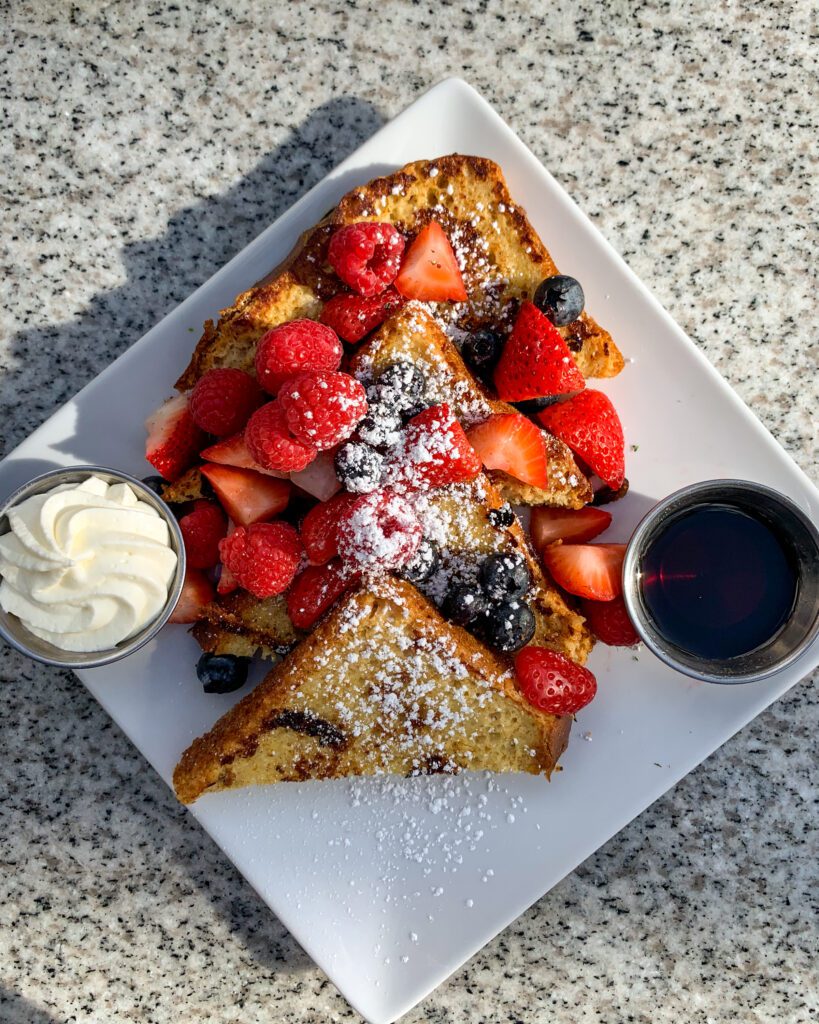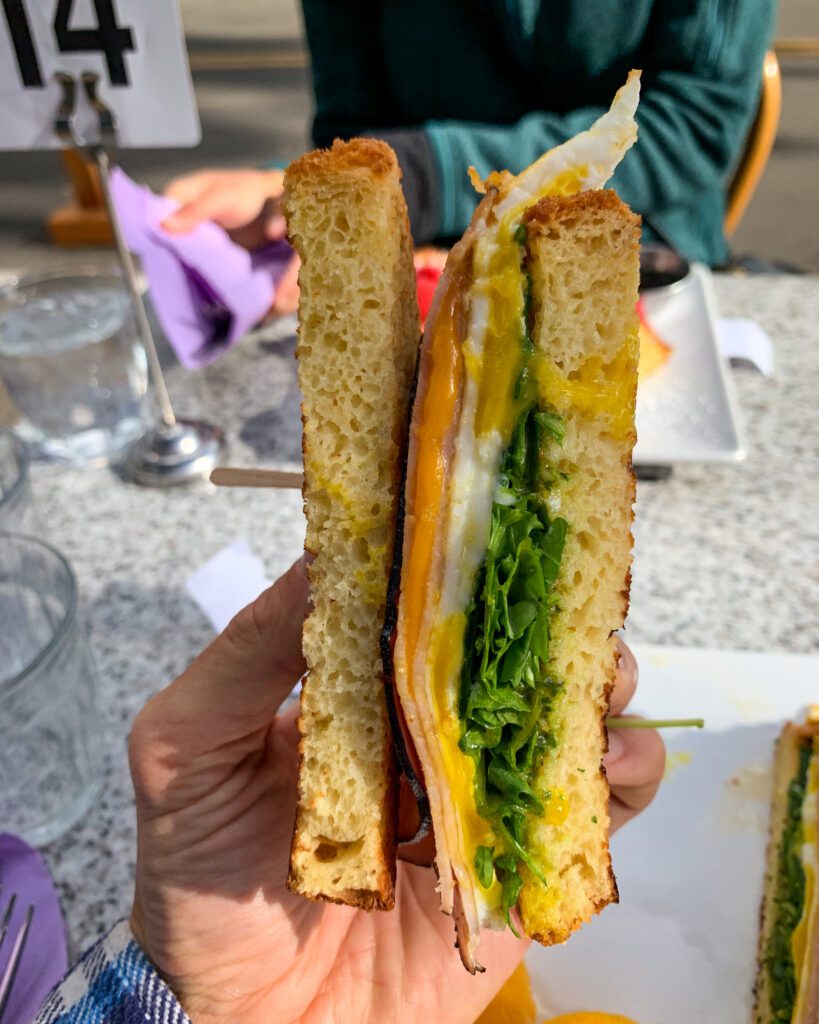 For lunch, which to me is a little less exciting, they've got a range of soups, salads, and sandwiches. I'm sure they're delicious, but when we saw French toast we knew we had to show up for brunch.
And we haven't even gotten to the desserts yet! They have all sorts of cakes, cheesecakes, cookies, muffins, cupcakes, tarts… and I'm sure I'm missing some stuff. If you're a fan of cheesecake, you should definitely get a slice of cheesecake while you're here. We got a lemon blueberry tart, and it was a) delicious and b) gorgeous.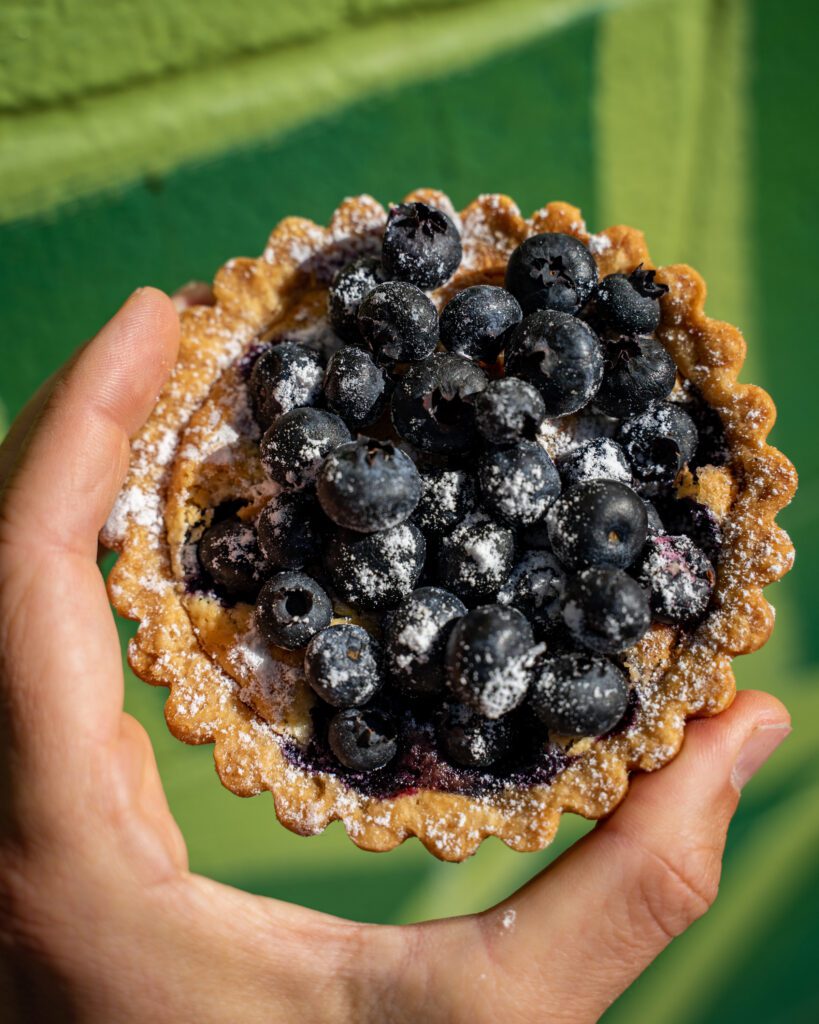 In summary, go here. More than once, probably. It is relatively expensive, but the food and location right on State Street in the heart of Santa Barbara make it worth it, in our humble opinions.
Santa Barbara Cider Co + Elubia's Kitchen
Technically, these two places are in Goleta, which is about 10 minutes away from the State Street area in Santa Barbara. But it's worth the trip. It's in an industrial-ish area just off the freeway, which means they have plenty of space to make cider, pupusas, and have a nice outdoor space.
Santa Barbara Cider Co is, you guessed it, a cider company that started in Santa Barbara. They have a bunch of interesting flavor combinations, like mango + hops and lime + pomegranate. They're constantly rotating through flavors, so you never know what you're going to get until you show up.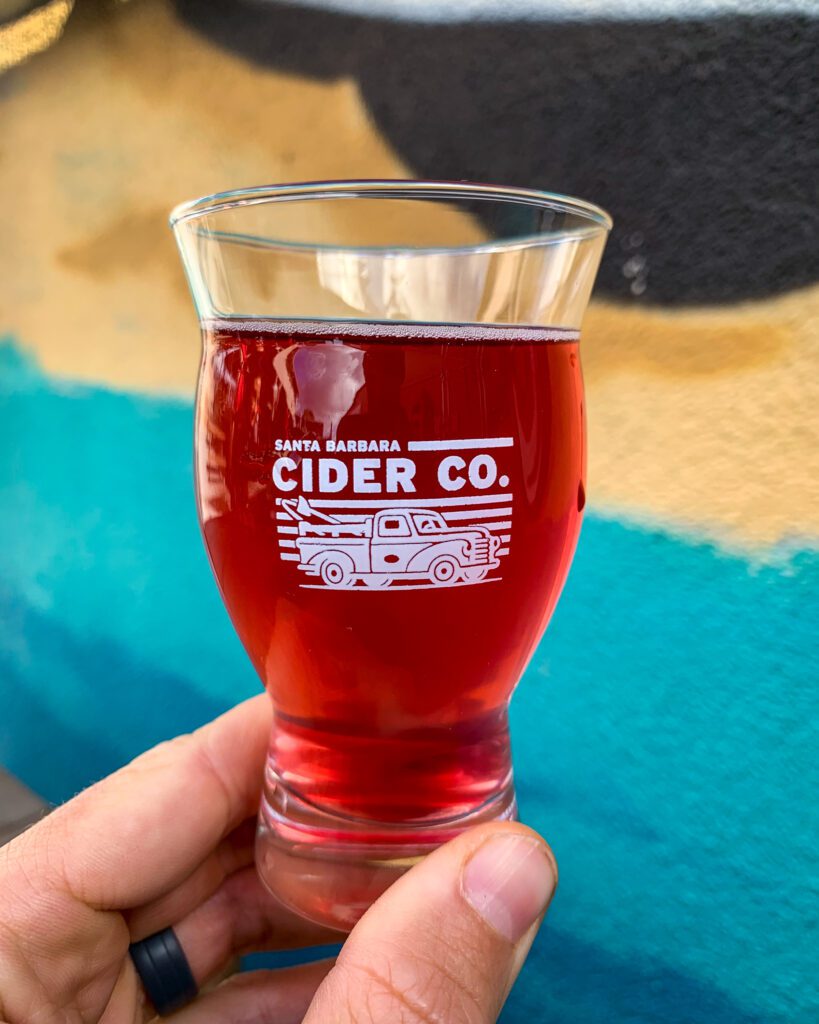 Elubia's Kitchen was a highlight of our weekend in Santa Barbara. We love Latin American food. From arepas in Colombia, to tacos and tamales in Mexico City, we're all in. And Elubia's Kitchen makes all sorts of amazing food from all over Latin America. Pupusas, which reminded me a lot of stuffed arepas that we had in Colombia, are the highlight here. It's a thick corn cake stuffed with your choice of filling – you should get the deliciously-spicy diablita (chorizo, jalapenos and habaneros, and cheese) and the Loroco + cheese (Loroco is an edible flower found in Central America).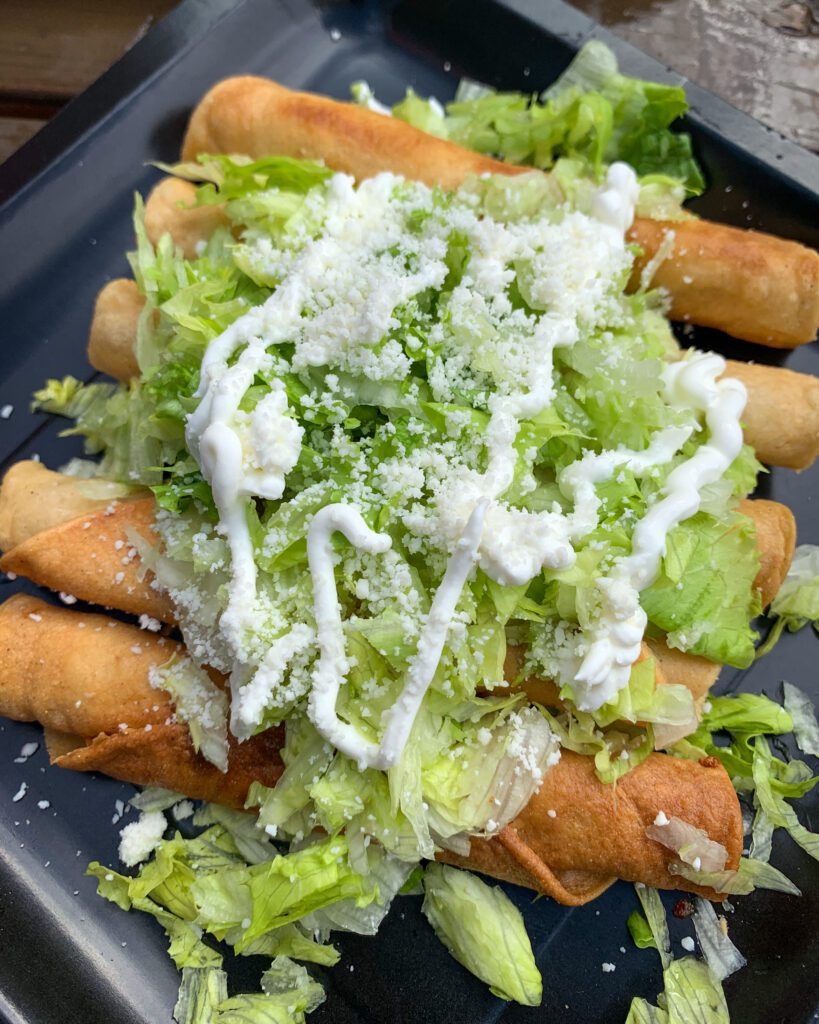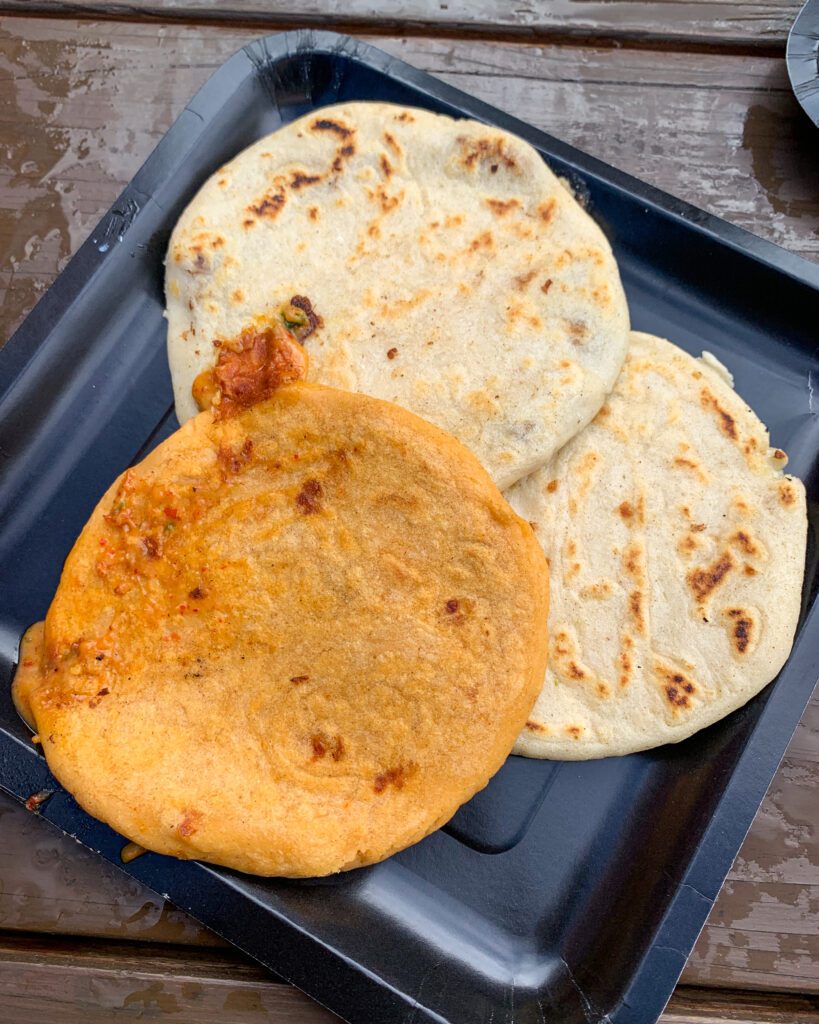 We got the Grande Meal 2, which means we also got to try the potato taquitos (yum!), the Casamiento (a mixture of rice, beans, sour cream, and cotija cheese), and we added a Mexican tamale to go with it. It was so much food that we didn't eat dinner that night.
On one hand, I wish we'd gotten a chance to try the Guatemalan tamale to compare and contrast with Mexican tamales, which we're fairly familiar with. On the other hand, I'm glad we didn't because it was SO MUCH FOOD.
Everything on the menu is gluten free! And it's incredibly affordable – a super filling meal for two normal people (aka not us) will likely be $20-25.
There's a bright and sunny patio area to enjoy your cider and pupusas outside, which makes for a lovely afternoon in Santa Barbara.
Lilly's Tacos
Lilly's is a Santa Barbara institution (they also have a location in Goleta now!) and it's about as authentic as I've ever had in the United States. Tacos in Southern California can be tough because a lot of taco trucks / stands / shops also make burritos, which means there's all sorts of cross-contamination risk going on in the kitchen thanks to flour tortillas. Which, for the record, I am all for banning outright.
At Lilly's, they do one thing: tacos. And they use only corn tortillas. And they don't use any soy in their marinades.
They'll have somewhere between six and eight filling choices for you – everything from chicken fajitas to cow eyeball – and you just pick your fillings, say "yes I want cilantro and onion," and choose mild or spicy salsa. That's all. It's so simple, and so delicious.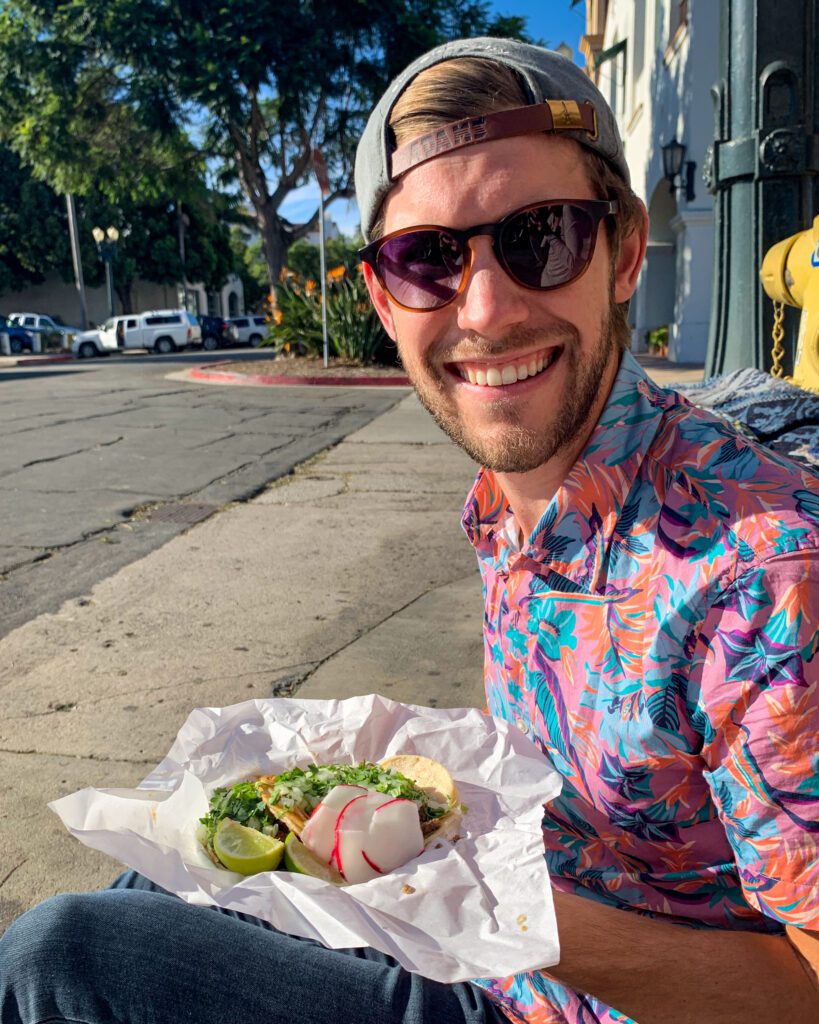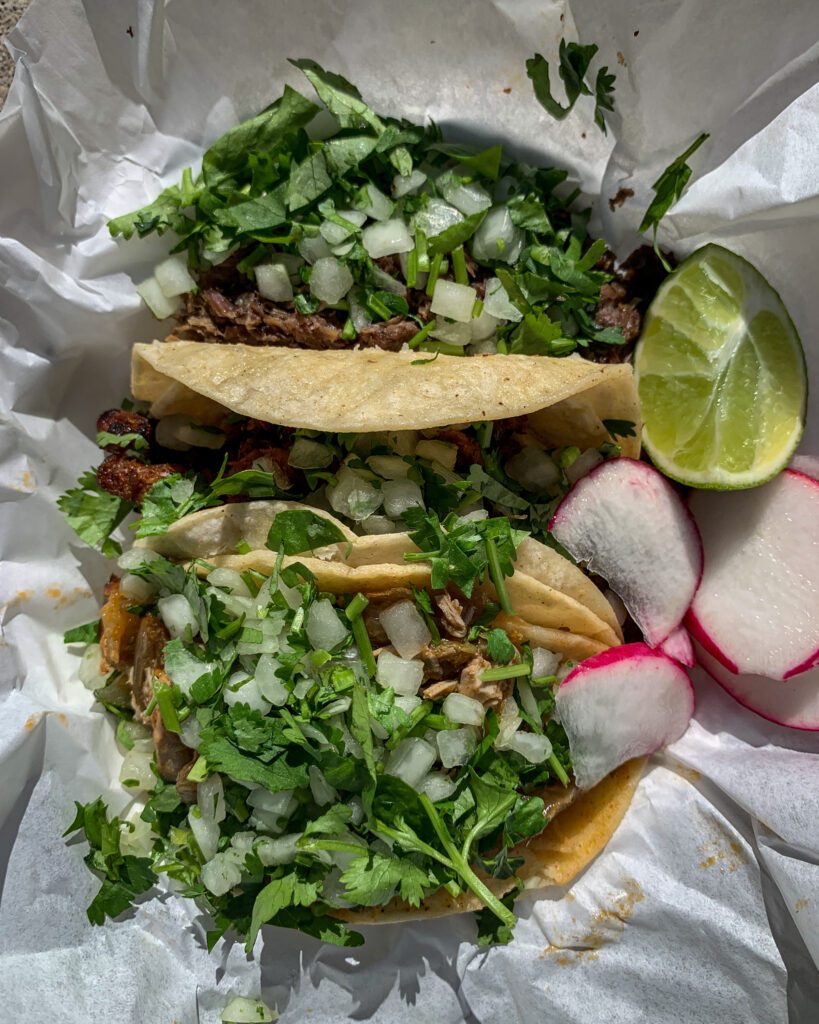 I'm a huge fan of their "abodaba" which is marinated pork, Alysha loved the chicken tacos she ordered, and the lengua (that's cow tongue) was super tender and surprisingly good. Although I will say that if you don't like things that taste, for lack of a better word, "beefy," then probably skip the cow tongue.
Green Table
While Green Table is, in fact, 100% gluten free, and they have tons of vegan options, I think you can do better. The food was expensive and pretty "meh."
Other Gluten Free Restaurants in Santa Barbara
Here are some other restaurants in Santa Barbara that, while not 100% gluten free, can prepare a gluten free meal for you safely based on my conversations with them.
However, THINGS CHANGE. You need to make sure to reach out and make sure that they can accommodate your needs, which might be different from mine. A crucial step in my process of finding gluten free restaurants is reaching out ahead of time through Instagram, email, or a phone call, and I recommend you do the same. Don't take my word for it, always double check for yourself.
Apna Indian Kitchen: We walked by this place on State Street early in the morning when they were still closed and I saw that their menu was clearly labeled with gluten free options. We love Indian food, so I was immediately interested. I reached out on Instagram to ask some questions and learned that the tandoori chicken and shrimp are cooked in the tandoor (that's a special kind of oven) with the naan, so Celiacs should avoid them. Stick to curries and rice, which is what we did.
La Super Rica Taqueria: Tragically, we missed this spot because we didn't realize they were closed on Wednesdays. But now you know, so you won't make the same mistake. This is one of Julia Child's favorite restaurants apparently, so we were excited to try it. They have plenty of gluten free options – it's all corn tortillas so you don't need to worry about flour tortillas and contamination, and the two things that contain gluten that they mentioned when I called to ask were the chile relleno and the cream sauce. Ask the cashier to help you – they should know the ins and outs of what's safe and what's not.
Arigato Sushi: Sushi chain with gluten free options and tamari soy sauce. We didn't eat here, but I've seen it recommended in multiple places as a safe option, and they have an allergen menu for servers in case they can't remember what's safe and what's not.
Loquita Santa Barbara: We ran out of time, but this Spanish place was pretty high on my list. They have paella, which we love, and that's what I would order. It's right on State Street near the Funk Zone and Waterfront. They confirmed that they have gluten free options, but weren't able to give me exact things (other than paella) that are gluten free.
Gluten Free Spots Around Santa Barbara
These next three spots are in Ojai and Ventura, which are each about 30-40 minutes away from Santa Barbara by car. If boho-chic was a place, it would definitely be Ojai. And Ventura is the jumping off point for a trip to the Channel Islands, which are well-worth a visit if you're in the area.
Harvest Cafe (Ventura, CA)
In Ventura, which is about 30 minutes south of Santa Barbara and serves as the gateway to the Channel Islands, there's a surprisingly interesting food and drink scene.
Harvest Cafe is a 100% gluten free and plant based option in the heart of Ventura with all sorts of enticing gluten free dishes. We stopped here for lunch on our way to Los Angeles, and it was worth the stop. It's a few blocks away from Patagonia's headquarters, and I'm fairly certain most of the people there work at Patagonia. I refrained from asking them to pretty please hire me, though. Incredible restraint on my part. Anyway, get the pizza for sure. And we were eyeing the savory buckwheat waffle with mushroom gravy too, but decided we had plenty of amazing gluten free food in Los Angeles waiting for us, so we skipped it.
Food Harmonics (Ojai, CA)
This is another place that we missed because they were closed the two days that we were in the Ojai area, but it was high on my list. The menu at Food Harmonics is 100% gluten free, as well as free of sugar and soy, and is worth a stop if you find yourself in Ojai.
SunOven Bakery (Ojai + Ventura, CA)
SunOven Bakery doesn't have its own retail location, but you can have it shipped to your door, or pick it up at Beacon Coffee in Ojai, which is what we did. It's a dedicated gluten free bakery in Ventura (also, vegan) and the two baked goods we tried were DELICIOUS – a savory jalapeno scone, and a seasonal cranberry-orange zest donut.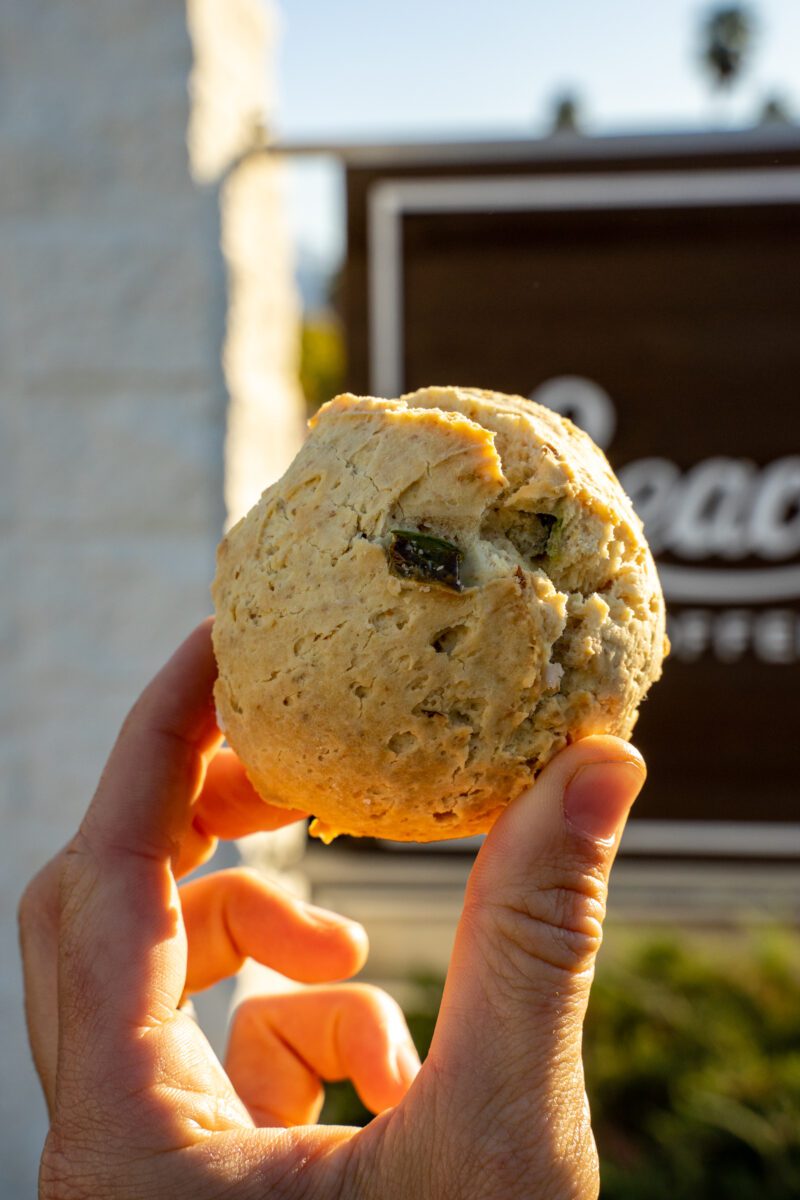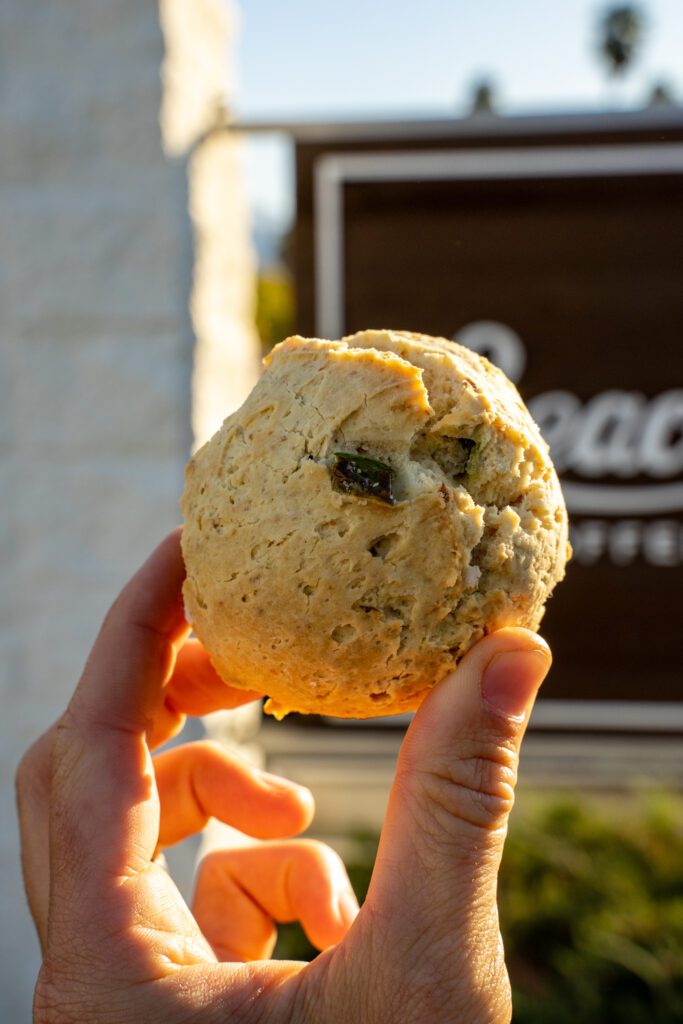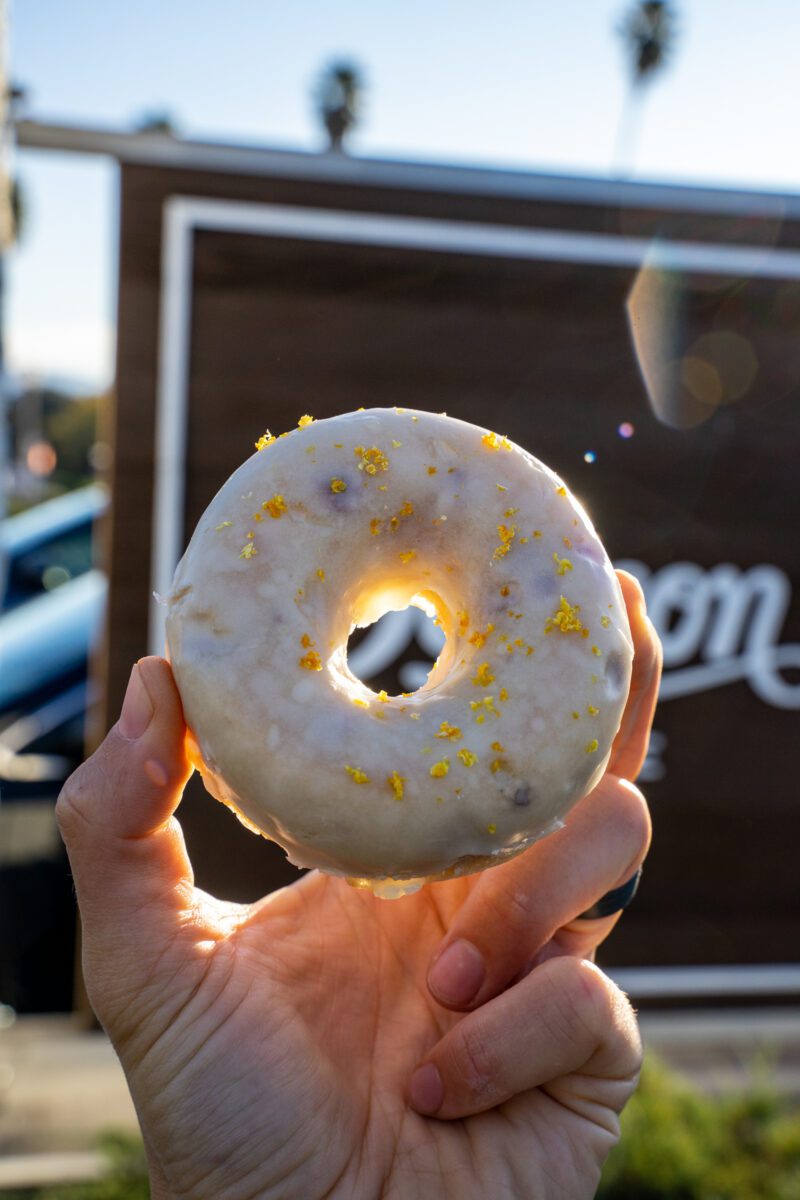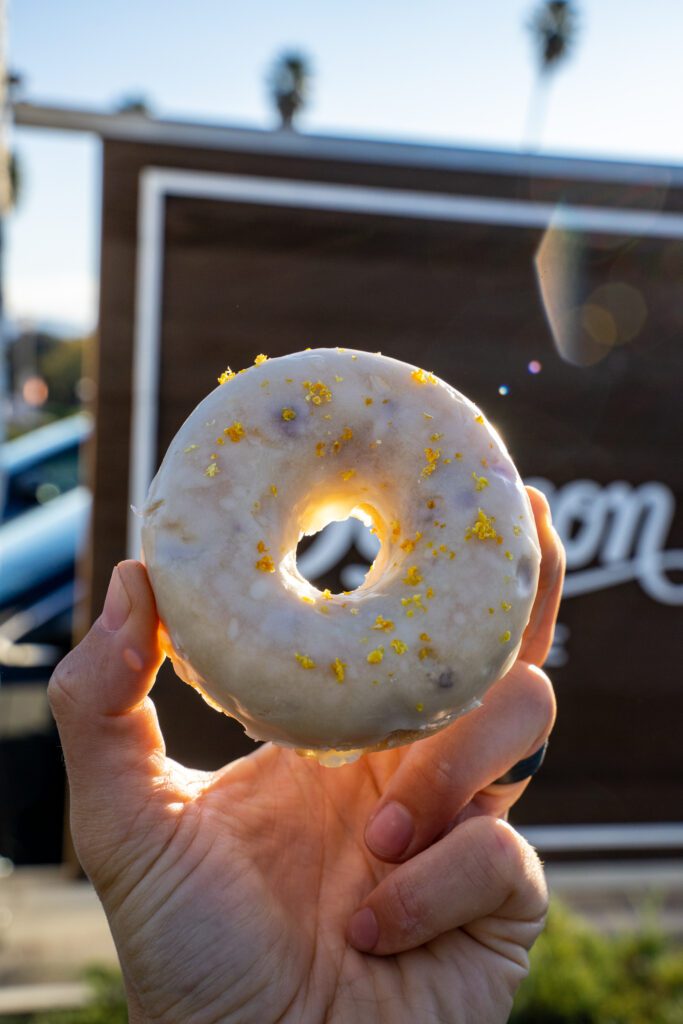 We grabbed them at Beacon Coffee at Ojai, where you can find a rotating selection of donuts, scones, cinnamon rolls, and more, along with their bread and bagels for sale. Go early – they sell out quickly. For example, we got the last jalapeno scone… at 7:45 am.
The Best Coffee in Santa Barbara
There are three spots in Santa Barbara that should be on every coffee lover's list. If you don't already know, I have strong feelings about coffee, and nearly everyone I know thinks that I'm a coffee snob.
Dune Coffee Roasters was my favorite spot in terms of coffee. They have two locations in downtown Santa Barbara, with one right on State Street a few blocks from Lilac. They usually have a single origin offering on drip, along with a few that they can make for you as a pour over. And, of course, all the espresso drinks you can imagine.


Dart Coffee Roasters was my favorite in terms of ambiance. The space itself is bright and airy, with plenty of natural light, but the highlight is the coffee garden, which is across the street. And I'm here to declare that every coffee shop should have a coffee garden, because it's a lovely place to hang out in the sun and read, write, and relax. We found ourselves there multiple times in three days, and it's right in the middle of the best part of the Funk Zone, so the location couldn't be better.


Handlebar Coffee Roasters was great too even though it's third on this list. We walked to their flagship location, which is about a mile and a half up State Street, from our hotel early one morning and relaxed in the outdoor patio area, where we fell in love with a seven week old black lab puppy. They have a location in Downtown Santa Barbara too, if you're not up for the walk (or drive).
Where to Drink in Santa Barbara
First, you should know about the Urban Wine Trail, which is a great way to learn about the local wine regions surrounding Santa Barbara. And, of course, drink some great wine.
In terms of what tasting rooms to visit, we're big fans of the Valley Project, which sources well-known grapes that are cultivated in creative ways by local producers. And that map of Santa Barbara wine regions behind the bar is AWESOME.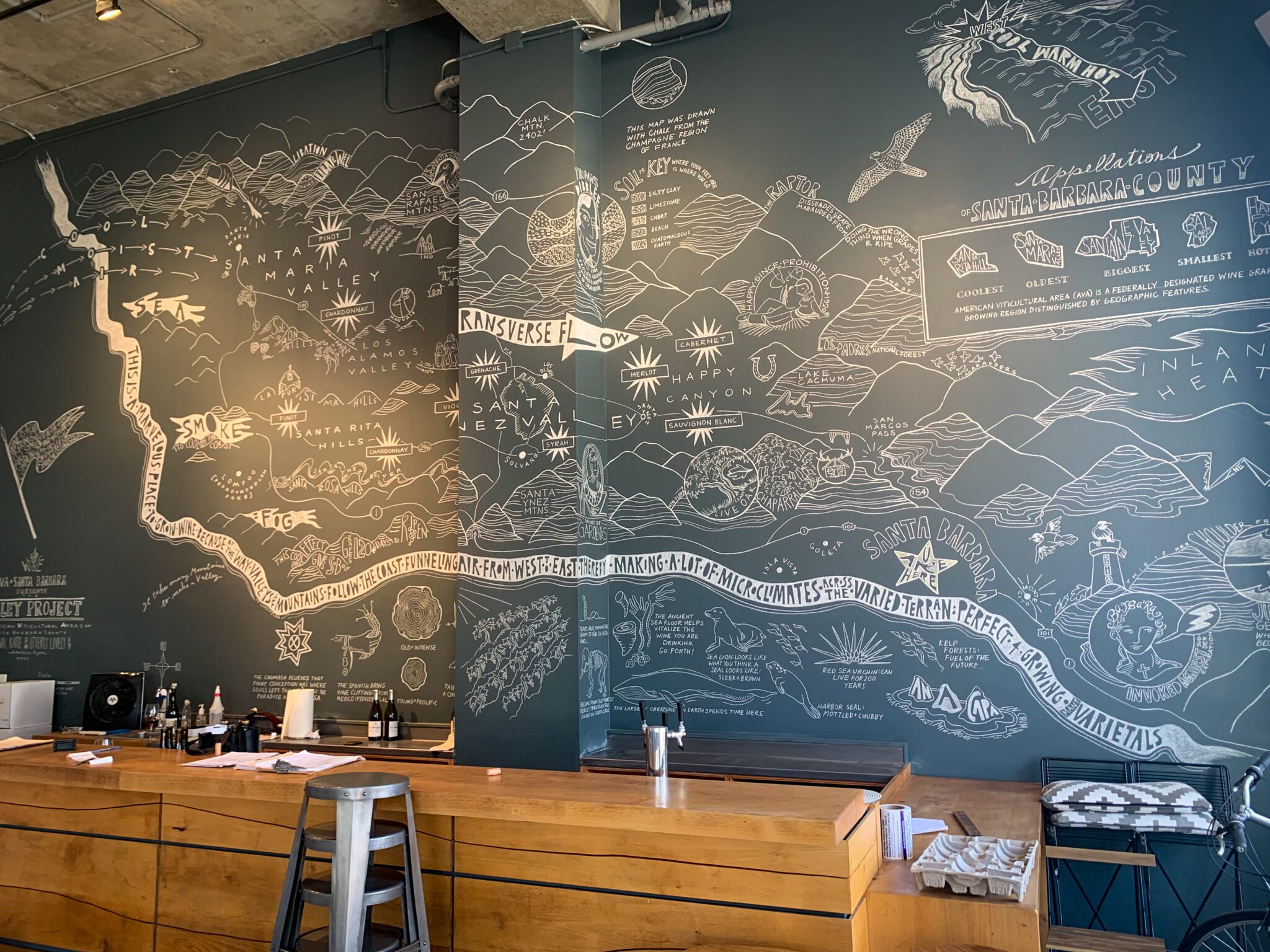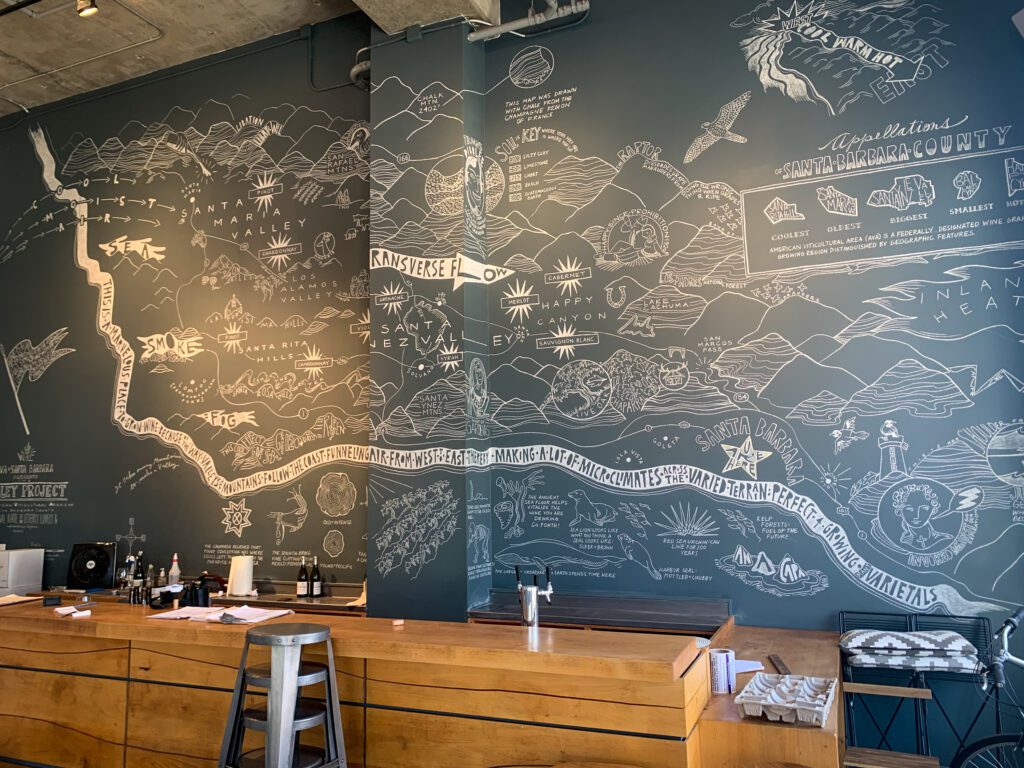 Other great tasting rooms in the Funk Zone are Municipal Winemakers, Area 5.1, and Fox Wine Co.
For cider, head to nearby Goleta for Santa Barbara Cider Co, which I covered above.
For cocktails, head to Milk & Honey, The Good Lion, or Test Pilot.
Final Thoughts
Santa Barbara, with its idyllic beaches, cute downtown area, and vibrant funk zone is well worth a visit for a weekend getaway. There are plenty of gluten free options in town, and you'll be hard-pressed to get to all of them in just a weekend, so I guess you'll have to come back to try them all. You'll probably be planning your next trip to Santa Barbara from the minute you leave anyway.
Psst! Planning a trip to California? Don't miss our other California travel guides!
A Perfect Weekend in Santa Barbara
Gluten Free Los Angeles
Where to Stay in Los Angeles
4 Days in Los Angeles