Some Things I Love: My Favorite Travel Resources, Books, and Gear
When you travel a lot, you start to find the go-to companies that you use time and time again, and who ALWAYS deliver on their promise – whether that's finding you cheap flights (I love Scott's Cheap Flights!) or finding amazing experiences that help you make connections with locals.
Over my seven years of traveling internationally, I've tried A LOT of different brands, companies, and products.
I put together this list of my not-so-secret weapons that you can use to make traveling faster, cheaper, and most importantly, more immersive and interesting.
What am I missing? Is there a secret weapon that you have that makes travel better for you? I'd love to hear about it! Shoot me a note and let's chat!
Anyway, here are some things that I love, and think you will too.
Note: This page includes affiliate links. If you book through one of these links, I will get a portion of the sale at no additional cost to you. I use and would recommend every product on this page, and would never recommend something to you that I wouldn't use myself.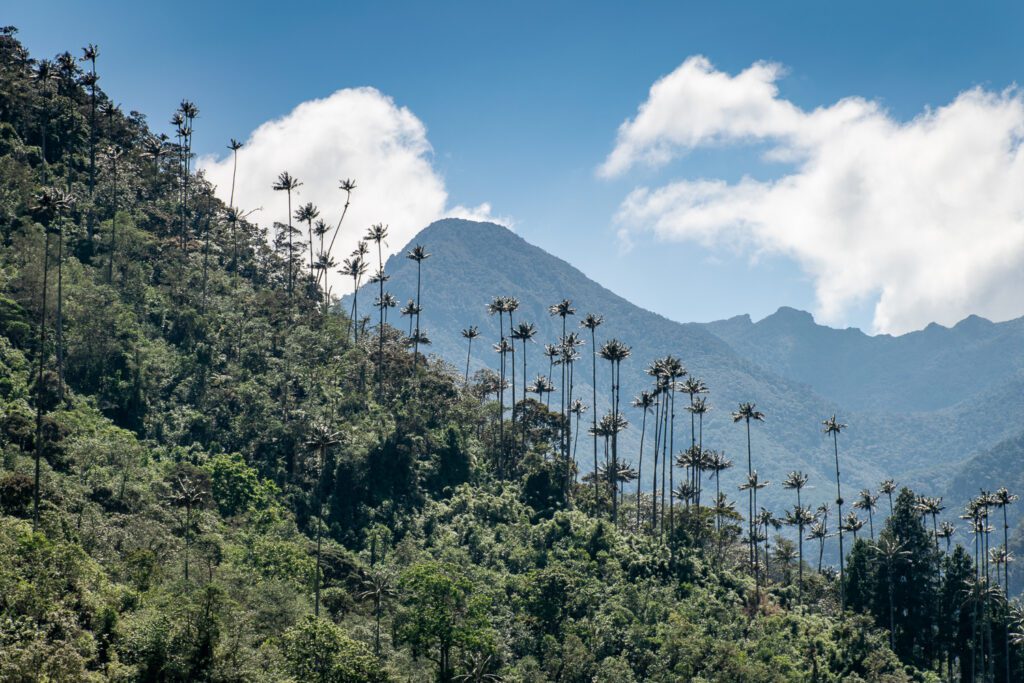 My Absolute Favorite Travel Resources for Saving Money, Time, and Having Fun
Whether you're trying to find the best flight deals, book a hotel that you'll love, or are just looking for some travel inspiration for your next trip, you'll find it on this list.
Where to Find Travel Inspiration
You know you want to book a trip, but you're not sure where to go. Here are three places to start getting inspired.
Books About Travel
In a Sunburned Country: Before I went to Australia, I read this book and found myself laughing out loud constantly on the bus, which made me look like a crazy person. Bill Bryson quickly became one of my favorite authors, and I've read at least five or six of his books at this point, including…
A Walk in the Woods: Bill does the Appalachian Trail. Except it's with someone he ends up hating, and he's about 60% prepared. Insanely entertaining.
National Geographic Journeys of a Lifetime: Great coffee table book, but also a great book to page through to ignite your sense of wanderlust and find inspiration for your next trip.
Destination Earth: A New Philosophy of Travel by a World-Traveler: This is the best travel book I've read in years. I loved how it weaved together engaging and interesting travel stories with a more macro view on why travel is important. It really resonated with me, being someone who hadn't traveled outside of the US until after college. Looking back, I had some pretty toxic, and frankly, crazy views and perceptions of places I had never been to. Travel has made me a better person, and I really enjoyed this discussion of why that might be.
Don't Go There: From Chernobyl to North Korea—one man's quest to lose himself and find everyone else in the world's strangest places: Kind of reminds me of Bryson's writing style. Hugely entertaining, and makes you think about the perceptions you have of other places despite NEVER HAVING BEEN THERE. Or even talked to someone from there.
Travel Guides that are Actually Useful (for the most part)
Mass-market travel guides can be really hit or miss. Even within a brand, I've found that there's a pretty wide range of quality. That being said, I usually pick one up in the early stages of planning. Here are my favorites.
Monocle Travel Guides: If you're looking for a local's take on what to do and see in a place, check out Monocles Travel Guides. While Rick Steves and Lonely Planet are both great for getting a higher level overview of what to do and see in a city, Monocle will help you get off the beaten path and find some of the hidden gems in any city they write about. I have their guides to San Francisco, Paris, and Rome, and they are fantastic.
Rick Steves European Travel Guides: If you're traveling to Europe, I'd recommend Rick Steve's Guides over Lonely Planet. However, Rick doesn't have anything outside of Europe. You can get either country guides or city guides for most major cities in Europe.
Lonely Planet: If you can't find a Rick Steve's Guide (so basically, everywhere but Europe), Lonely Planet is your next best bet. Lonely Planet travel guides have been one of my go-to resources since my first trip. I usually buy the guide for a place I'm exploring when I kick off the planning phase and use it to help me craft the perfect itinerary. Their coverage is insane – if you're trying to go somewhere, they probably have a guide. Highly recommend grabbing the ebook version so that you don't have to carry the physical book while you travel.
Other Travel Blogs to Follow
Travel Lemming: Love their focus on responsible travel, and their emerging travel destinations round ups are well-worth a read for some major wanderlust.
Nomadic Matt: He's the OG travel blogger. I love his guides, and check his site fairly often for inspiration and tips on where to go next.
2 Wandering Soles: First of all, I love their newsletters. They're a couple from Minnesota striving to simultaneously travel, and put more good out into the world. From their site: "We created Two Wandering Soles to help other travel to their dream destinations and to explore in a way that puts more good into the world. We believe that travel is different for each person, and there's no right or wrong way to do it." Really great guides for places around the world.
The Planet D: The Planet D is an Adventure Travel Blog from a couple that packed up their stuff, sold it, and embarked on a worldwide travel adventure 10 years ago. That's basically my dream, so I love reading about it.
Y Travel: Y Travel is the best travel blog out there that is focused on traveling with a family. I don't have kids, but still follow along on the journey. That's how great their content is.
Practical Wanderlust: Lia and Jeremy are a new discovery for me, and I've fallen in love with their writing style, their story, and their guides to South America. Jeremy is a Bay Area Native!
Nomadasaurus: Make Life an Adventure is there tagline. Consider me sold. I used their guides when planning for New Zealand pretty often.
Finding an Amazing Place to Stay
I use both Airbnb and Booking.com regularly – and almost exclusively – to find places to stay when I'm traveling.
Booking.com: "But Matt, why use Booking? Why not just go direct to hotels?" The answer is that the cancellation policy on Booking is usually better, so I can stay flexible, and I like having all my reservations in one place. There's nothing worse than being in a small town with no Wifi and not being able to find your reservation number. I use their easy-to-use filters to find places with a kitchen so I always have the option to cook for myself, which is super useful in a place like Colombia, where you won't always have a plethora of gluten free restaurants around.
Airbnb is a fantastic resource for finding apartments in cities around the world, but I'm becoming less and less of a fan of how it has evolved over the past decade. Now, instead of people renting out an extra room or unit to make some extra money, you have people buying property SOLELY to turn it into an Airbnb money-printing machine. Not great. It has all sorts of negative effects on the local housing market that are often less-than-desirable.
Today, I prefer staying in private rooms in a hostel when I can find them, but I use Airbnb when that's not a possibility because I need a place with a kitchen.
Finding Interesting and Unique Things to Do
Airbnb Experiences: On the flip side of my Airbnb mini rant above, Airbnb Experiences is my new favorite way to find things to do when I'm traveling. After an amazing cooking class in Mexico City, and tons of great Experiences during our six weeks in Colombia – cooking classes, soccer games, walking tours, and more – I'm head-over-heels in love with Airbnb Experiences.
I believe that the best way to explore a city is on foot, neighborhood by neighborhood, which is why most of my detailed itineraries say something like "take the afternoon and explore (neighborhood X) – here are my can't-miss spots." For that reason, among others, I always start a trip with a walking tour to get my bearings and get some tips from the local guide.
The best walking tour companies around are:
Take Walks: I almost always start a trip to a new city with a walking tour to get myself oriented and get some tips from the local guide on where to go, what to see, and how to get slightly off the beaten path. After all, the best way to explore a city is on foot. I highly highly highly (that's three "highlys" for those of you counting) recommend Take Walks (affiliate), one of my favorite tour companies in the world. Their travel philosophy very closely aligns with mine – the best way to see a city is to explore on foot. Here's a quote from their site:
Our philosophy is simple: We believe the best way to travel is to take walks.


Every city has a story to tell – but you won't hear it on a tour bus! The only way to truly understand a place is to explore it at street level; meet people, take shortcuts, hear stories… And that's exactly what we do at Walks.

TAKE WALKS, OFFICIAL SITE (ABOUT US)
Context Travel: A slightly different take on walking tours with locals. In this case, the guides are truly experts – Architects, art historians, ecologists, chefs, and more. We've done walking tours with them in Budapest and Rome, and loved both of them. The knowledge of their guides far surpasses the knowledge of guides on free walking tours, which helps you build a deeper connection with the place you're traveling.
Other places to find interesting things to do around the world:
Viator: They have a wide selection of things to do in cities around the world, from walking tours to day trips.
Eatwith: Great tours for traveling foodies where you'll meet up with a local and have an unforgettable food experience. They have tours around the world, and it's well worth checking out what they have to offer for your next trip. You'll find Dining experiences (like this Dinner in Paris Cooked by Masterchef France Winner), Cooking Classes (like this Gluten Free Pasta Making Class in Naples ), and more.
Finding Cheap Flights
Scott's Cheap Flights: I'm a HUGE believer in Scott's Cheap Flights and their premium subscription. So much so that I've convinced at least ten people to sign up in the past two years. Why, you ask? For $39 a year, they will send you travel deals from your home airport. When we were planning our trip to New Zealand a few years ago, I signed up hoping for a New Zealand deal. A few weeks later – BOOM. New Zealand for $600 round-trip on Qantas – a flight that is usually ~$1,500. So I paid $39 for a $900 savings. That ROI is OFF. THE. CHARTS. If you're planning a trip and are a little bit flexible on dates, that $39 is a no-brainer, because it could literally save you hundreds. Sign up here.
The Points Guy: I've been following the Points Guy since 2014. If you're looking for the best information on "travel hacking" – the best way to get free or reduced travel by earning points and miles – look no further. He is the reason I have over 500,000 points or miles across Chase and Alaska Airlines, and I often fly for free domestically.
SkyScanner: Skyscanner is my favorite of the flight search engines for one simple reason. It includes all the budget airlines around the world to give you a true picture of your flight options. I wouldn't always fly on budget airlines, but they are great in certain situations.
Kayak: The best part about Kayak is their explore tool – where you put in your home airport, and you can check out a map of flight deals around the world.
Read this guide to finding cheap flights by Nomadic Matt for an in-depth, foolproof guide to fly around the world for cheap.
Travel Insurance: A Must-have
I recommend having travel insurance for your trip, so you're covered in case something goes wrong. Travel insurance from World Nomads is available to people from over 130 countries. It's designed for adventurous travelers with cover for overseas medical, evacuation, baggage and a range of adventure sports and activities. I personally use World Nomads so I'm covered on my trips.
Travel Gear I Love
Whether you're going on an around the world trip, or a quick weekend trip, the travel gear you use matters.
The right gear can be the difference between a nightmare-ish 24 hours of travel to Tanzania and a pleasant 14 hour flight to New Zealand.
Trust me. I had both of those in 2016.
Between an external battery that ran out of juice early and not having a good pair of headphones, the 24 hour trip to Tanzania was not the most fantastic travel experience I've ever had.
Here's how you can avoid that situation.
My Favorite Travel Bags
I nearly always recommend traveling carry-on when possible. It's cheaper, faster, and lowers your chances of losing your bag because of an airline's incompetence. Which has happened one too many times to me. As a general rule, that means the maximum volume of your bag will need to be 45L or under.
There are some cases where it makes sense to check a bag, though, and I understand why some people might prefer that. Especially after 6 weeks in Colombia, when I learned that sometimes it's harder than you think to pack into 45L for longer trips.
Here are my recommendations for all sorts of travel scenarios. I own and use all of these bags.
When I travel, I bring along one of the following bags.
Patagonia Black Hole Duffel: My main travel bag, which has been around the world with me from New Zealand to Colombia (alternative: Osprey Transporter).
Away Suitcases: I have, and love, an Away Suitcase Bigger Carry-on, which is great for weekend and business trips.
Gregory Stout 65: Last, but certainly not least, I use this bag on our round-the-world trip or backpacking trips. Alysha loves her Osprey Fairview 40, which is specifically made for women and was the only bag she brought with us for 6 weeks in Colombia (men's version here).
A good, comfortable daypack: A travel essential. You'll need something to carry your water, camera, travel books, and more while you're out and about exploring. Even better if it can pack down tiny and fit in your duffel or travel backpack when you don't need it so that you don't have to worry about it. A packable daypack like this one from Patagonia should always be on your gear list.
Everyday Commuter Pack – My everyday carry is the Timbuk2 Spire. It has a spacious interior, with a laptop sleeve that fits a 15″ Macbook Pro and a notebook. It also comfortably fits all of my gym gear and a tupperware for lunch. I usually bring this bag, filled with camera and electronic gear, alongside my duffel for my shorter trips. 2020 Update: They discontinued the 30L version of the Spire, which is the one I have, and I'd recommend the Authority now.
What's in My Travel Bag?
Kindle Paperwhite: Look, I was on team #realbooks for years, until we went to spend 6 weeks in Colombia, and I realized I was not in the mood for carrying 10lbs of books with me. So I bought a Kindle Paperwhite, and it changed my life. Paired with a local library membership, all the books in the world are now at my fingertips. Alysha and I love them, and they are perfect for avid readers who also happen to travel a lot.
Sunski Sunglasses: I'm constantly losing things, so until very recently all of my sunglasses were $5 or less. Then I got a pair of Sunskis. I had never worn a pair of polarized sunglasses before, and now I don't know if I can go back. They look great. They're made with recyclable plastic. They come with a lifetime warranty. What else do you need?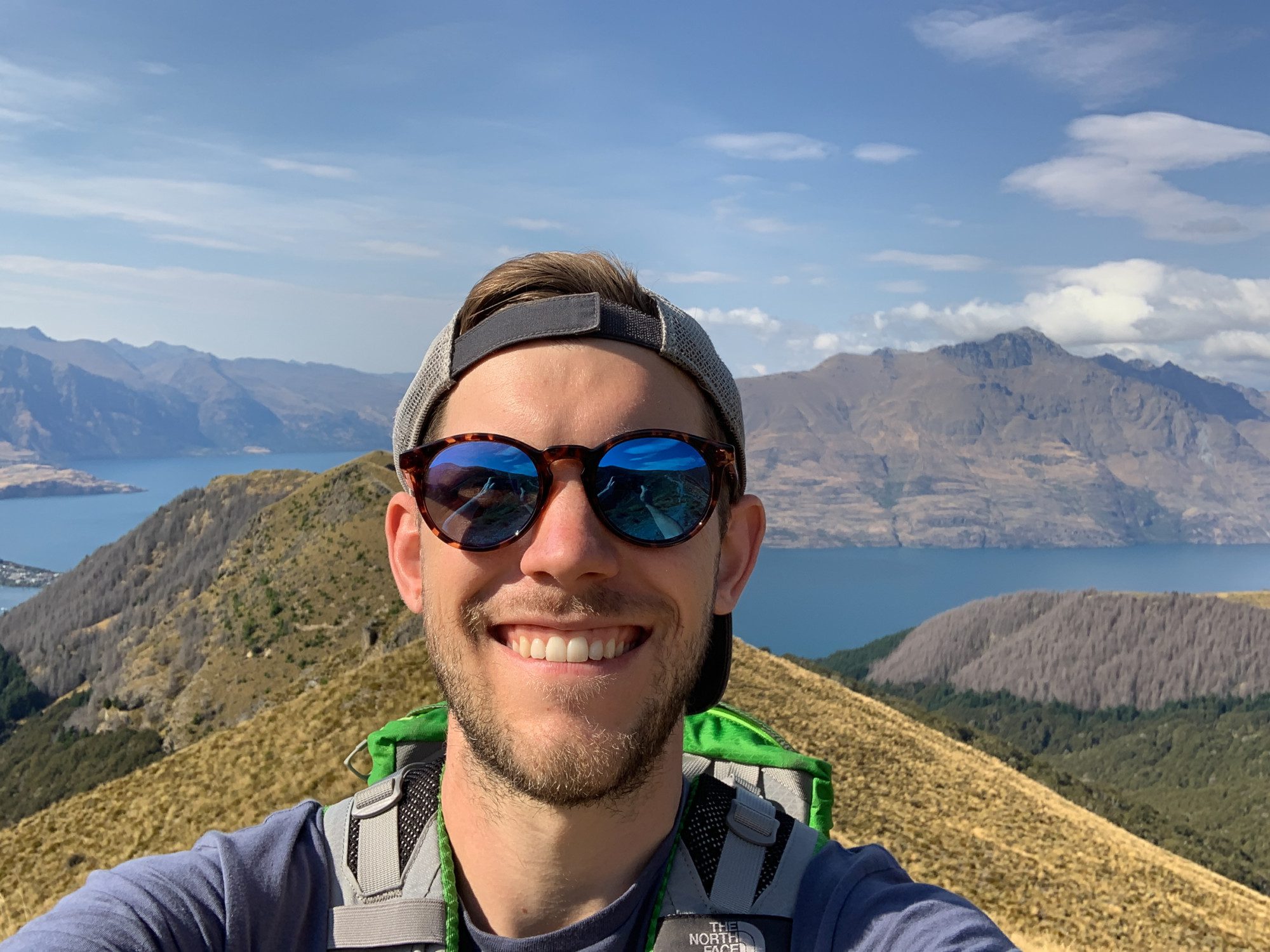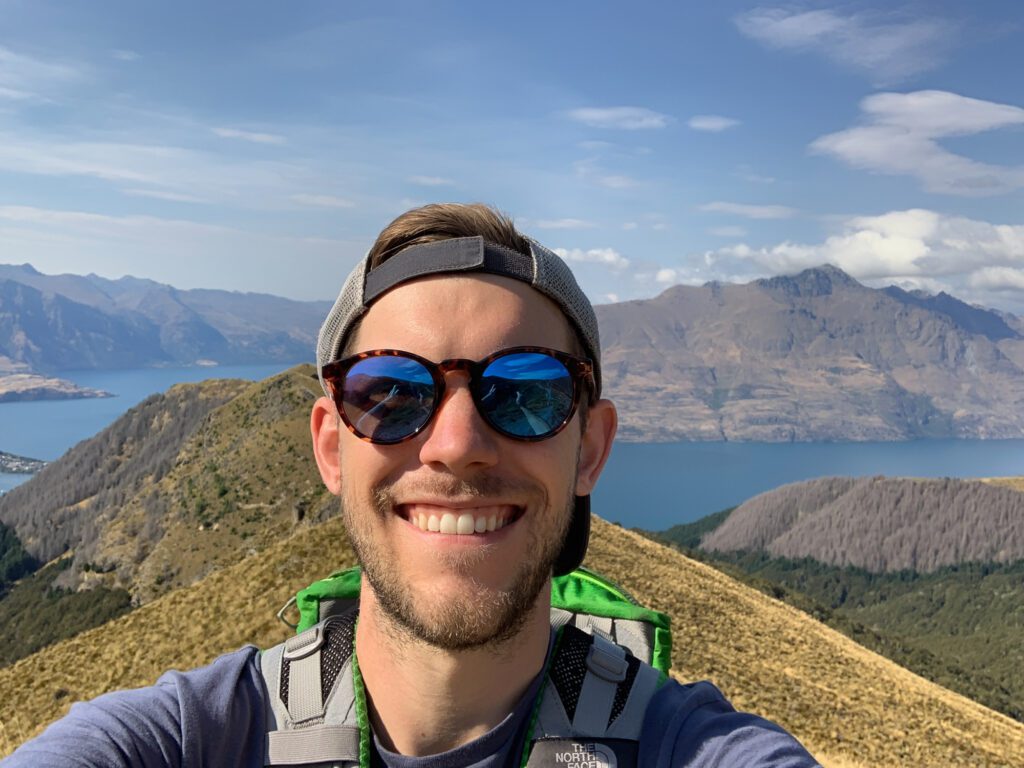 A Good Water Bottle (from Miir): My friends and family often make fun of me for my huge collection of water bottles. From the 16oz ones, all the way to the gallon size, I like to stay hydrated. And the best water bottles around are from Miir. They're well-made, from my hometown of Seattle, and have a social impact mission. What more could you ask for? I use their 40oz wide mouth bottle daily. You can find me sometimes spilling water down the front of my shirt because I can't for the life of me walk and drink at the same time.
Collapsible water bottles: I'm also a huge fan of the Platypus collapsible water bottles, and have traveled with the same two bottles since 2015. They're perfect for hiking. Fill them with water before your hike. As you finish them, roll them up and stuff them back in your backpack. No need to carry extra weight or take up valuable space.
A Reliable Portable Battery: I use the Anker Power Core 15000 to charge my phone, camera, and more. It's perfect for those times that you can't find an outlet, like at the airport or on a train between European cities.
Packing Cubes: I love my packing cubes. They help me stay sane and organized while I'm traveling. Need a pair of underwear? They're in the medium sized one. Need a new shirt? That's the large one. I'm not terribly organized, and packing cubes help me not lose my mind while traveling.
TSA-Approved Travel Lock: If you check your bag or leave it at your hotel or hostel, you need a travel lock. Make sure it's TSA approved if you're using it with checked luggage.
Sun Bum Sunscreen: We love Sun Bum sunscreen for a few reasons. First, it smells FANTASTIC. No more weird sunscreen chemical smell for four days after you last wore sunscreen. Instead, you'll smell like you cracked open a coconut and bathed in it. Second, it's gluten free. Which is important to check on with all of your household products.
Universal Travel Adapter: Get one tool that works in all of the countries you're going to, rather than getting an individual adapter for each plug type. This is the one I have. I like that it has USB ports, so you can charge multiple gadgets at once.
Microfiber Towel: Sometimes you don't have access to a towel. Like in Torres del Paine in Chile, or in New Zealand. Bring a simple microfiber towel with you when you're going to places that are a little off the beaten path. Make sure it's packable and quick-dry.
Insect repellent: This is the insect repellent I've taken to New Zealand and Tanzania, land of the flies, and it works great.
Immodium – I always travel with Immodium, just in case. Use as directed, and it's gluten free.
Headlamp – this is the Black Diamond headlamp I own, and it has been around the world with me. It's also great for camping.
Noise Cancelling Headphones – Another recent purchase and absolute game changer for long haul flights are these Sony Headphones. Noise Cancelling headphones were a game changer. You're telling me that I can actually hear the movie I'm watching on the plane over the roaring of the engines? What a revolutionary concept. The long flight to New Zealand was so much more pleasant. However, they're expensive. Here's another option that are more budget-friendly.
Travel Pillow – This travel pillow from Rumpl is my best recent purchase! It's a pillow that you stuff with other things, like a sweatshirt or extra pairs of underwear. No more sleeping on the rolled up sweatshirt while you're camping, or the balled up jacket on the 14 hour plane ride. Truly a game changer for me – I take it with me on camping trips and long flights.
Lifestraw Filter Water bottle – going somewhere where the water isn't safe to drink out of the tap? Get yourself this water bottle with a built in filter and cut down on the amount of plastic bottles you go through. To, you know, save the planet. Pro-tip: it is safe to drink tap water in most of Europe, Australia, New Zealand, and more.
Take Better Travel Photos
Here are four fantastic posts on how to take better travel photos, even with just your phone!
Read this for the equipment I use on all of my trips, and my recommendation for a beginner camera setup.
Gluten Free Travel Resources: Travel the World 100% Gluten Free
Find Gluten Free Restaurants Around the World
There are two main sources I use when I'm researching gluten free restaurant options. Read more in my guide to gluten free travel.
FindMeGlutenFree: This is the best app for finding gluten free restaurants around. That being said, don't take the reviews as gospel. Always check for yourself – don't take internet stranger's word for it. Sometimes you'll come across reviews that are several years old or are flat out wrong. Always call or email restaurants you are interested in to make sure they can meet your needs. See my post on gluten free travel for some tips on how to use FMGF.
TripAdvisor: After starting with Findmeglutenfree, I usually move on to TripAdvisor. I use TripAdvisor to uncover some restaurants that weren't rated on FMGF, and usually results in a few more places on my list. Important tip: the best way to use TripAdvisor is to search "Celiac." I've found that their "has gluten free options" filter is hit or miss. Again, always make sure to reach out to places you're interested in to double check that they can accommodate your needs!
Dedicated Gluten Free App: Carrie over at For Gluten Sake has put together an app that features ONLY dedicated gluten free restaurants. A game changer – no more sifting through reviews that may or may not be accurate, or may or may not be from within the past five years. Now, you have a tool to find safe gluten free restaurants around the world. Never worry about cross-contamination again!
Tools for Traveling Gluten Free
Legal Nomads Gluten Free Restaurant Cards: Get 100% gluten free food – even if you can't speak the language. Gluten Free restaurant cards from are a must for those of us traveling gluten free to places with a language barrier. You can carry these cards with you on your trip to help you clearly explain your needs, including any cross-contamination considerations, and get exactly what you need. I recommend the ones from Legal Nomads.
A Gluten Free Travel Kitchen
If you're headed somewhere and you're worried about finding gluten free food, you'll want to book a place to stay with a kitchen (click here to read how to find places with a kitchen). My general rule is that staying in hostels mean using my own stuff, but Airbnbs are usually fine – give everything a good solid wash and call it good. But that's just, like, my opinion. If you're staying in hostels or Airbnbs and worried about the existing pots, pans, and utensils being contaminated, here is my traveling gluten free kitchen that I have. I don't necessarily have these exact brands – mostly I've picked them up around the world on my travels – but these are the things I travel with now.
My Favorite Gluten Free Travel Snacks
My #1 rule for traveling gluten free is ABS. Always. Bring. Snacks. I love the GFB's products, and use them all the time. In particular, their power breakfast oatmeal, which is certified gluten free and is packed with 10g of plant-based protein, is always in my bag. It's a quick easy, and delicious start to the day, and is a great breakfast-on-a-plane option – just ask the flight attendant for some hot water! The other things you'll always find in my bag are:
Other Gluten Free Blogs You Should Be Following
Here are eight other gluten free bloggers to follow to inspire and empower you to travel the world 100% gluten free.
Becky Excell: Traveling gluten free to Europe? You HAVE to check out her travel content. I'm eyeing here guides to Barcelona and London for the next time I make it over to Europe.
Legal Nomads: Jodi has been an advocate for Celiacs who want to travel without the fear and anxiety that can come with stepping outside your comfort zone (and, on an unrelated note, former lawyers too) and hasn't let her Celiac Disease diagnosis stop her from exploring the world. She used to be a lawyer, but quit her job to travel the world and hasn't looked back. Super inspirational, if you ask me. Her gluten free restaurant cards quite literally changed my life – empowering me to take a step outside my comfort zone and travel to places where I don't speak the language.
Gluten Free Globetrotter: I remember when I reached out to Erin for help with planning a trip to NYC early in 2019. I had done a bunch of planning, had a good idea of where I wanted to eat, and she helped point me in the right direction to put the finishing touches on my food-packed itinerary. She is also a fearless advocate for those of us with Celiac Disease, which I really appreciate.
The Happy Coeliac: I wish I had discovered the Happy Coeliac prior to my Australia trip in 2016. This should absolutely be your first stop if you are planning a trip to Australia. Guides to Melbourne, Sydney, and a bunch of other cities in Australia.
My GF Guide: Laura, who is based in London, has a great series of guides for traveling gluten free across Europe, with some destinations in North America and Asia too. If you're planning a European adventure and London is on your list, check out her guide to 100% Gluten Free London.
Gluten Free Mrs D: The headline on her site says it all: "Adventures of a gluten free globetrotter." She has a similar philosophy about traveling gluten free – that Celiac Disease shouldn't hold you back from having amazing travel experiences. She has a great guide to eating gluten free in London along with other content that will make traveling gluten free in Europe a breeze.
The Celiac Project Podcast: Not really a blog, but it's one of my favorite gluten free podcasts where the two Celiac hosts, Mike and Cam, talk about what's on their mind. I always look forward to learning something new about living with Celiac Disease either from the hosts themselves, or from one of their amazing guests. You can hear me talk about my travel strategies with them here.
---
Those are my favorite travel resources! What are yours? I'm always on the lookout for ways to save time, money, and travel better. I'd love to hear from you!