Gluten Free NYC: 19 Amazing GF Restaurants in New York City
I had the pleasure of spending a full week in NYC in early 2019, and I was able to explore some of the best gluten free restaurants and bakeries the city has to offer. I was floored by the sheer amount of gluten free options in New York City.
Before 2019, I had spent exactly 36 hours in New York back in 2016, and spent a huge chunk of that time in a conference room. Needless to say, I didn't get a chance to explore the city as much as I would have liked. Lucky for me, I got to spend a full week in NYC this time.
New York City looks and feels so much bigger than any other US city I've been to. I live in San Francisco, and there's about three square blocks that feel as urban as any random block in NYC. With that size and density comes a huge variety of gluten free restaurant options!
With a week, I was able to explore a bunch of the gluten free New York City eats, but the sheer amount of options meant that I had to save some for next time. There is truly something for every celiac in New York – from gluten free Italian food, to 100% gluten free Brazilian tapioca crepes, and upscale modern Mexican food from some of the best chefs in the world – you'll find it all in NYC.
Here are the gluten free restaurants that I tried on my latest trip to NYC- each of them is either a dedicated gluten free facility, or has precautions in place to manage cross-contamination. However, always do your own due diligence to make sure you are comfortable with their processes and do what is best for your needs.
For more tips on how to travel the world 100% gluten free with Celiac Disease, check out my gluten free travel page and my favorite resources for traveling gluten free.
Planning a trip to NYC and not sure where to stay?
Head over and read my guide to the 5 best places to stay in New York City.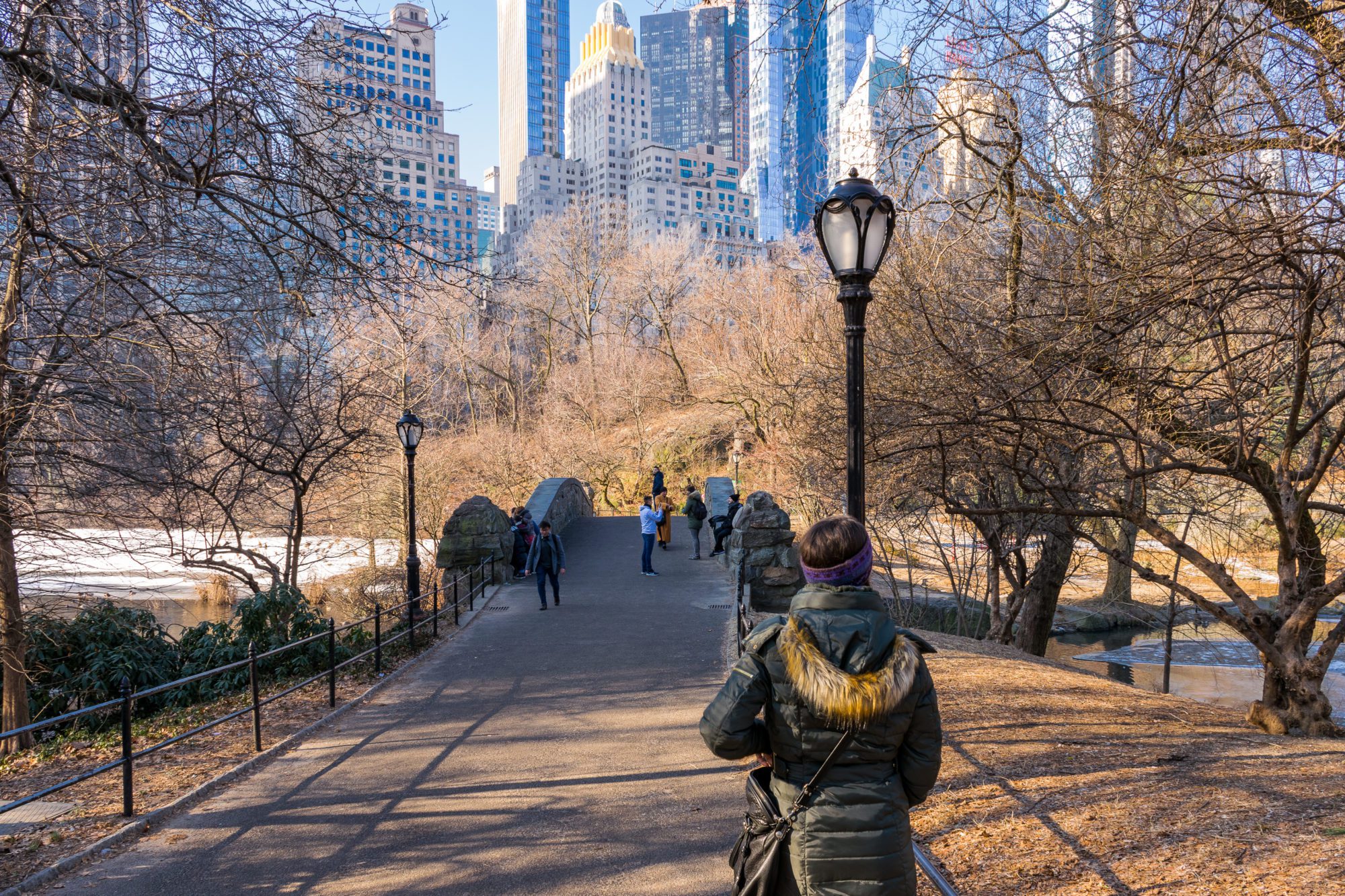 Disclaimer: Some of the links below are affiliate links, meaning at no additional cost to you, I make a little bit of money if you click through and book. That being said, I would never recommend something to you that I don't stand behind 100%.
Gluten Free NYC: The 6 Best Gluten Free Restaurants in New York City
Three of the restaurants below were on EVERYBODY'S list of gluten free restaurants in NYC. The other three took a little more digging, but were equally fantastic. Enjoy!
Senza Gluten: Dedicated Gluten Free Italian Restaurant
One of my favorite parts about New York City was the wide range of options for gluten free Italian food.
Here on the West Coast, it feels like there are only a handful of options that I've ever come across that make Italian food that is safe for celiacs, let alone in a dedicated facility.
Life as a celiac is just so much easier when you don't have to worry about what is gluten free, and whether or not the kitchen is preparing it correctly – especially when there's gluten flying around the kitchen in the form of pasta or pizza.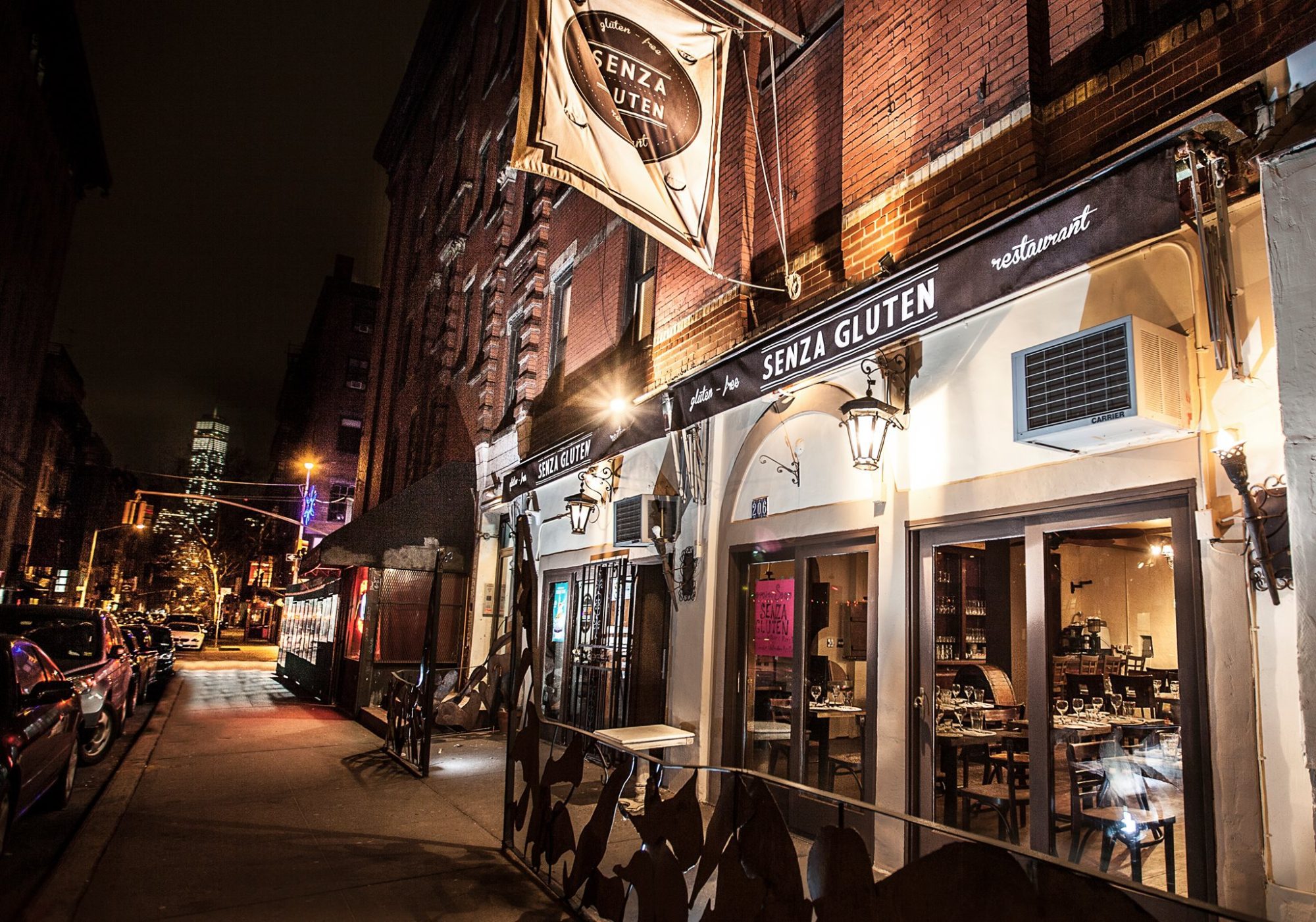 In New York, there is a whole dedicated gluten free Italian restaurant! Two if you count their second location a short walk away!
"Senza Gluten is a 100% gluten-free restaurant. We do not use any wheat, rye, oats, or barley in our restaurant."
Senza Gluten is in the West Village near NYU. The entire menu is gluten free – made with a pasta that is corn-based. You can find bruschetta, lasagna, risotto, chicken parmesan – the menu is extensive and covers a bunch of my favorite Italian food staples.
I went with Alysha, my fiance, on a Monday night in February and it was buzzing. We shared the Bruschetta to start, the veggie lasagna and a daily special pasta to share, and of course, the gluten free tiramisu for dessert.
Order the gluten free tiramisu for dessert – you won't regret it.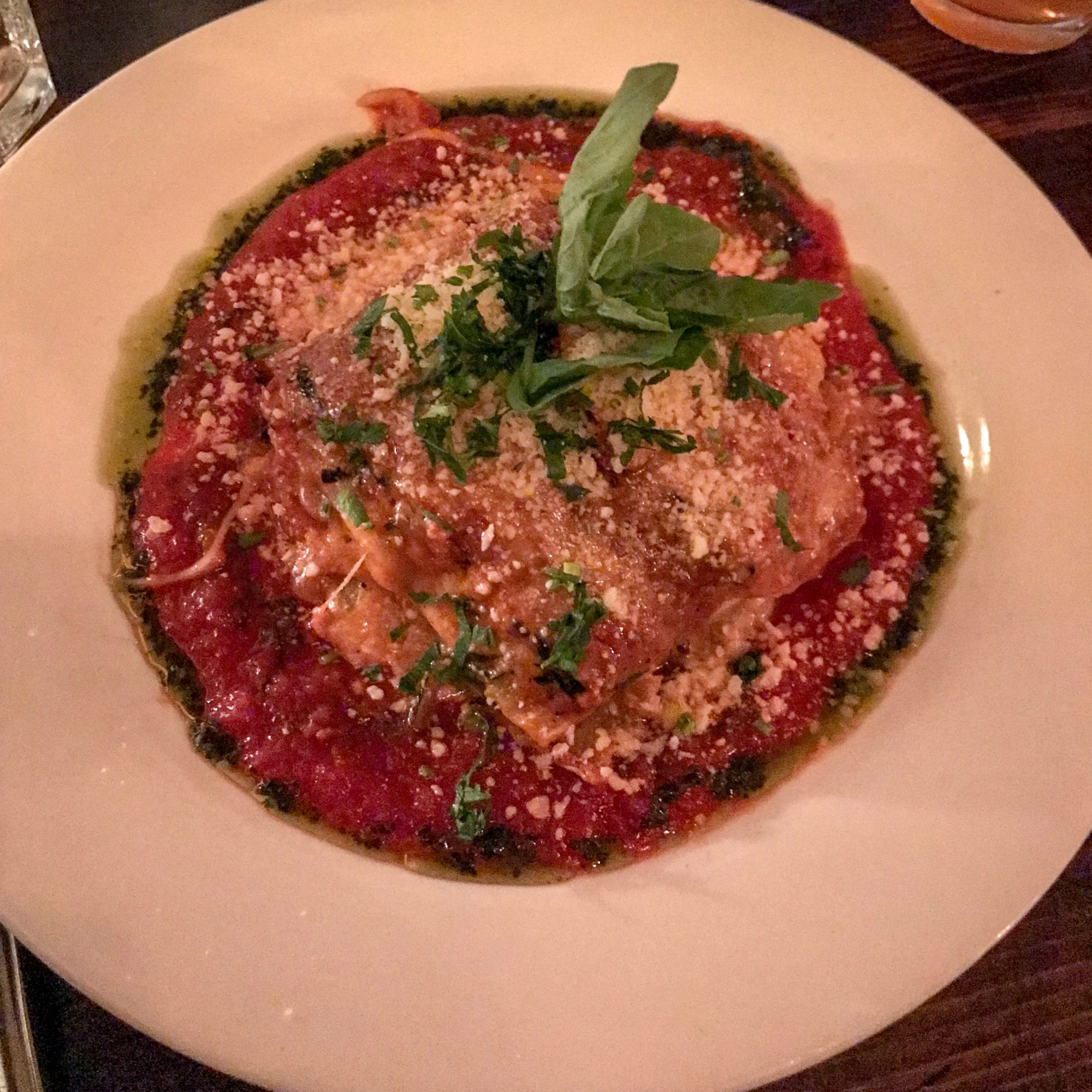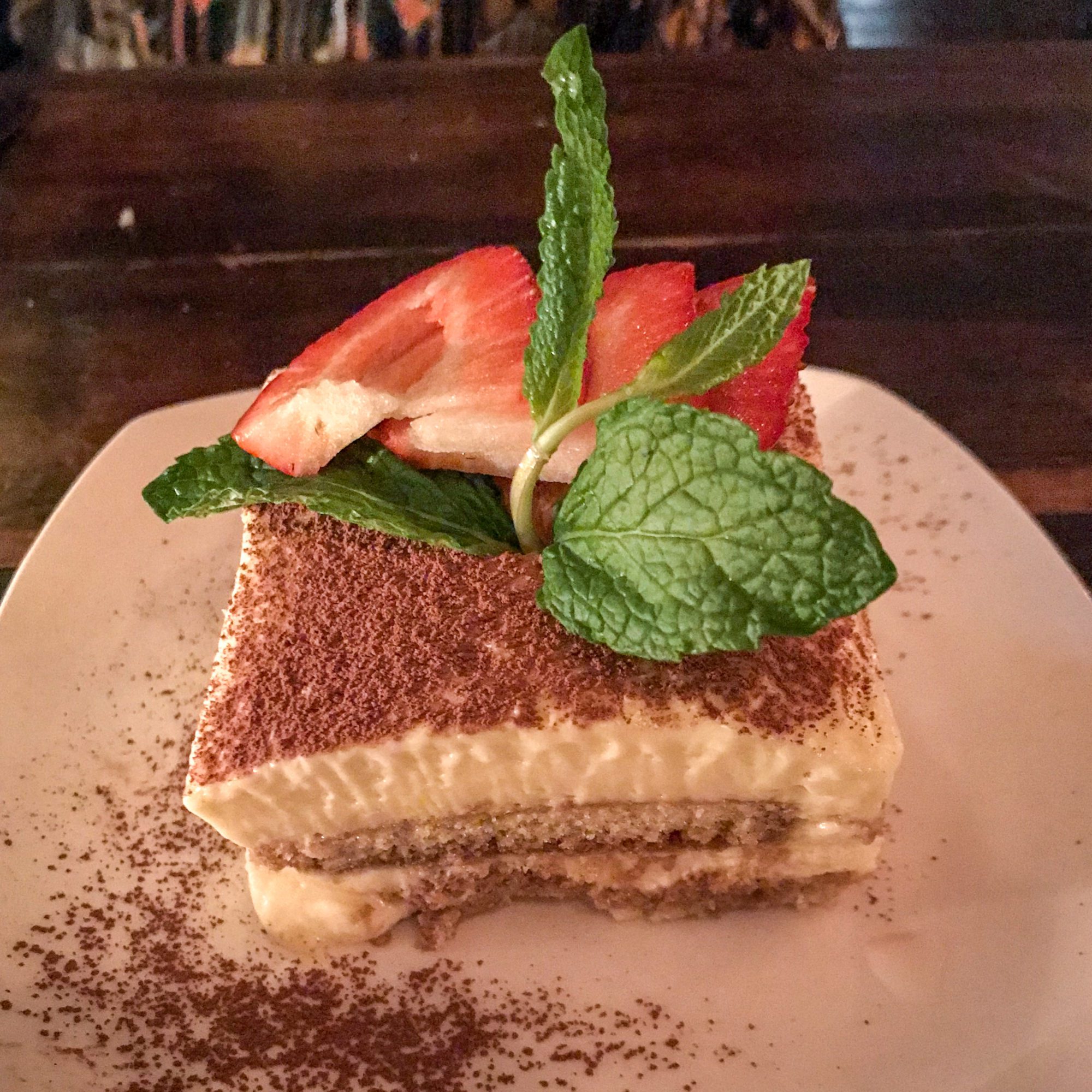 ---
Bistango: Celiac-safe Italian Food
Bistango was the second restaurant on my list of three must-try gluten free restaurants in New York City. While it's not a dedicated gluten free facility, they have a robust protocol for accommodating people with celiac disease – when I asked for the gluten free bread to start would be toasted, the waiter quickly let me know that they actually have a separate toaster for gluten free bread. I was flabbergasted.
The entire menu can be made gluten free.
I tried a flat bread, arancini (first time I've had gluten free arancini in… ever?) and gluten free butternut squash ravioli. All of it was fantastic, and I almost went back a second time later in the week, but wanted to make sure to try something new.
They have two locations on the East Side – one at the Kimberly Hotel, and one at 3rd Ave & 29th St. It's a perfect spot for a romantic dinner with that special someone, or a casual get together with friends.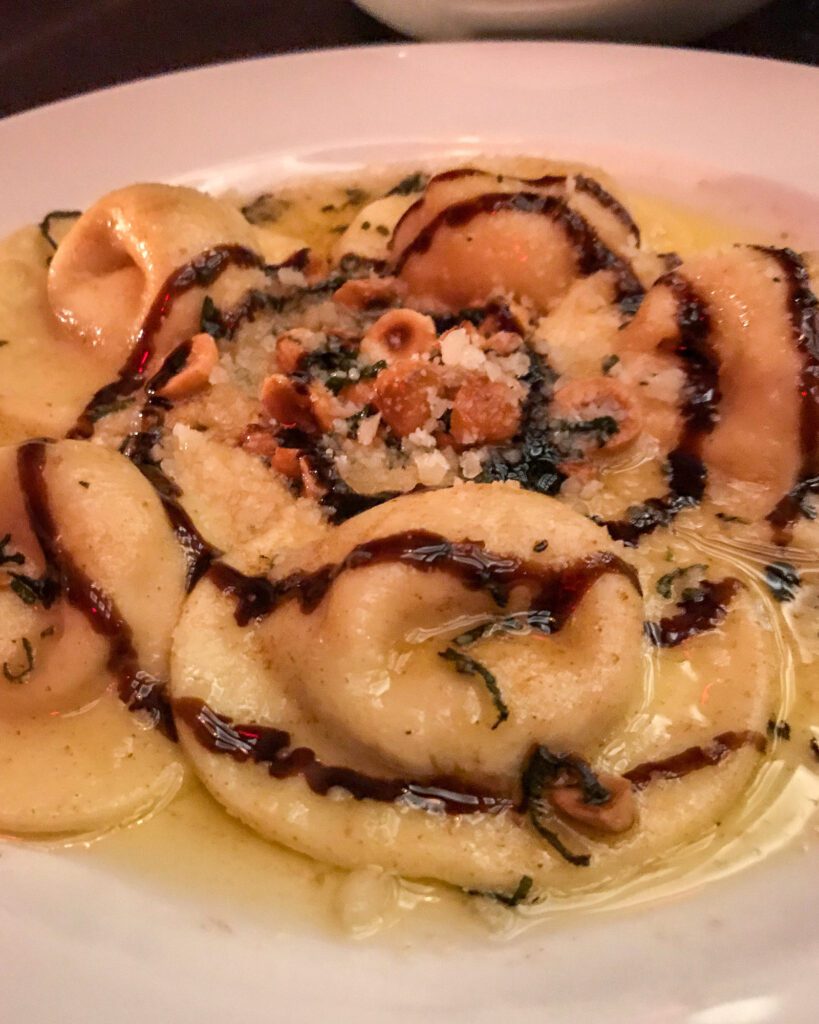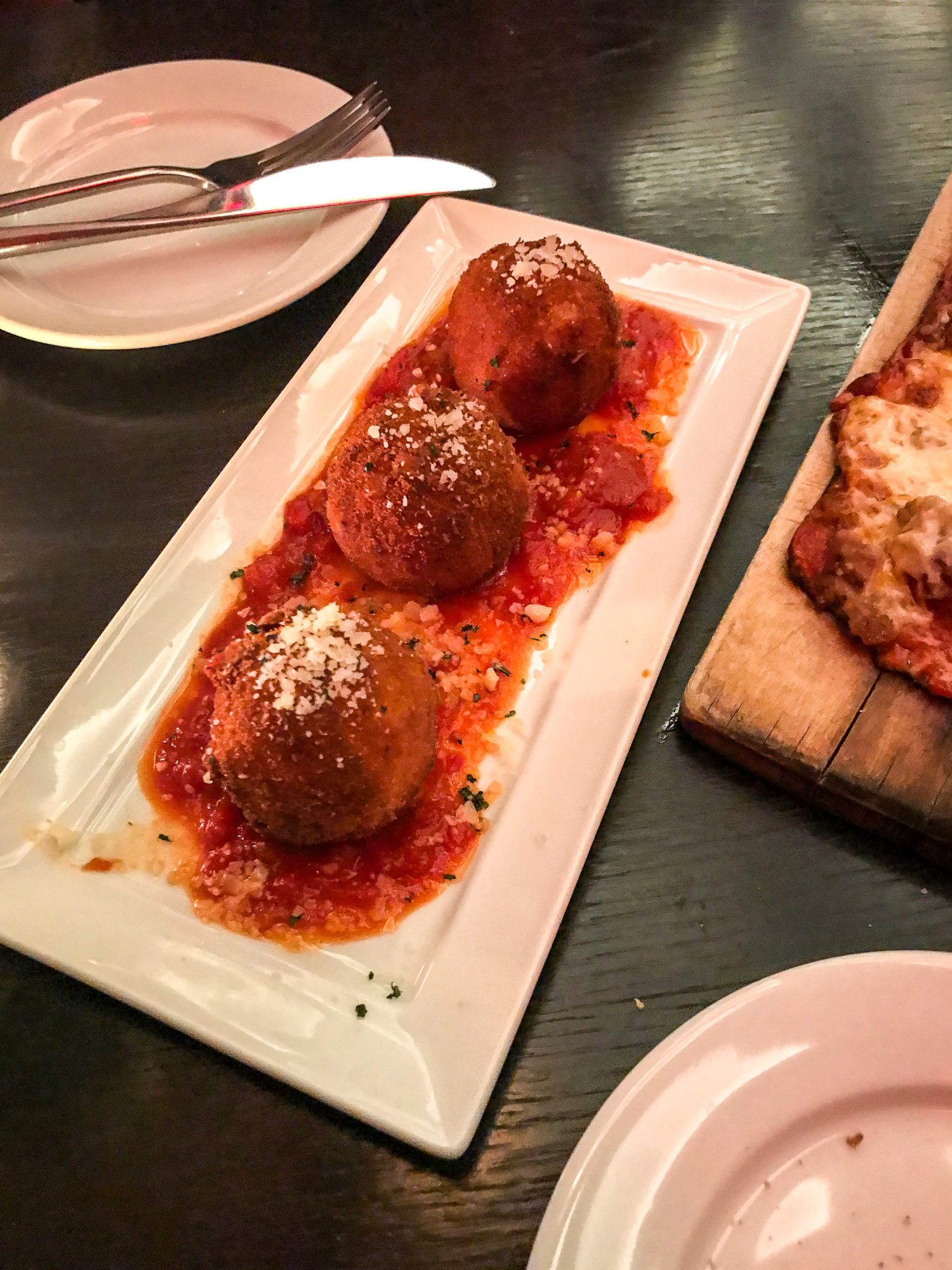 ---
Friedman's: Celiac Safe Fried Chicken & Waffles
This is the final restaurant in the Celiac-must-eat trifecta – the other two being Senza Gluten and Bistango.
The food is what I would call "upscale American" – think burgers, sandwiches, salads, etc. Almost everything on the menu can be made gluten free – and the best part is the "gluten free" flag that marks your dish as it is served to you.
But I visited for one thing, and one thing only. I walked in, asked for a table for one, sat down at the communal high top, and waited in anticipation.
The waiter walked over. I made eye contact. He asked how I was doing and what I would like to eat.
I said "I'm a celiac, and I would like the fried chicken and cheddar waffles with habanero honey – gluten free – please."
The rest is history!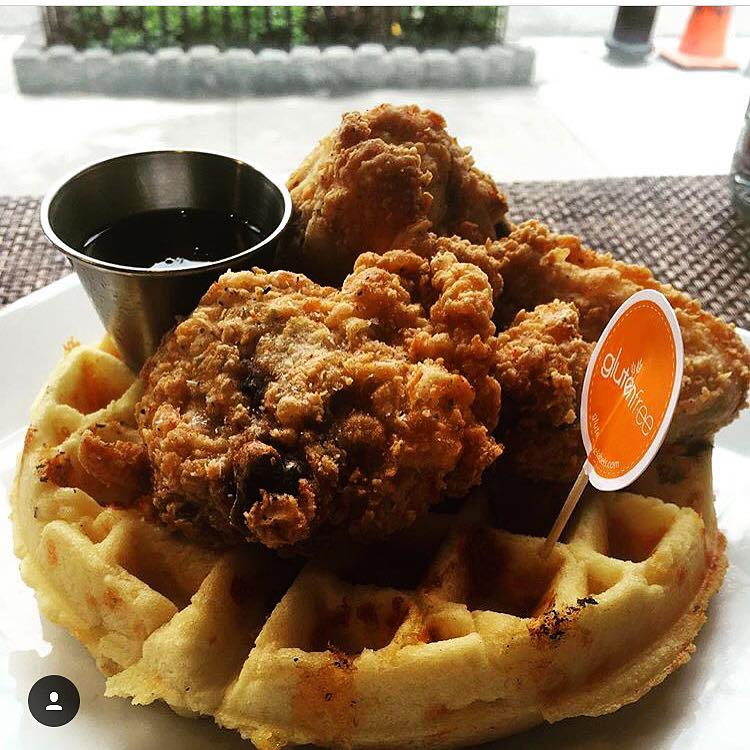 They have several locations across the city and do a great job of catering to those of us with celiac disease. They have dedicated fryers and prep areas. It's a great place to grab a quick breakfast or lunch.
I didn't make it back for seconds, but once was enough for me to know that it is a celiac's paradise. Order the fried chicken and cheddar waffles – extra habanero honey.
Exploring gluten free New York City? Friedman's needs to be on your list.
---
Little Beet Table: Gluten Free Brunch in the Flatiron
UPDATE FOR 2020: Little Beet Table is NO LONGER 100% GLUTEN FREE. It's unfortunate for Celiacs. They still have gluten free options on the menu, but you'll have to do some due diligence to figure out if you feel safe enough to eat there.
The Little Beet Table was a surprise to me – it is a dedicated gluten free facility, but I wasn't expecting the food to be quite as good as it was.
The Little Beet is a chain of fast-casual restaurants around the city, but they have one location near the Flatiron Building that is a trendy sit down spot. Lucky for me, it was just around the corner from the hotel we stayed at for part of the trip.
I went twice – once for brunch and once for a quick solo dinner, and both times I thought the food was outstanding.
For brunch, the menu has options from Shakshuka with gluten free pita bread (get it), to gluten free pancakes, and everything in between. The space is really nice – lots of natural light and people chatting and enjoying their food. I really enjoyed brunch, and the place was packed.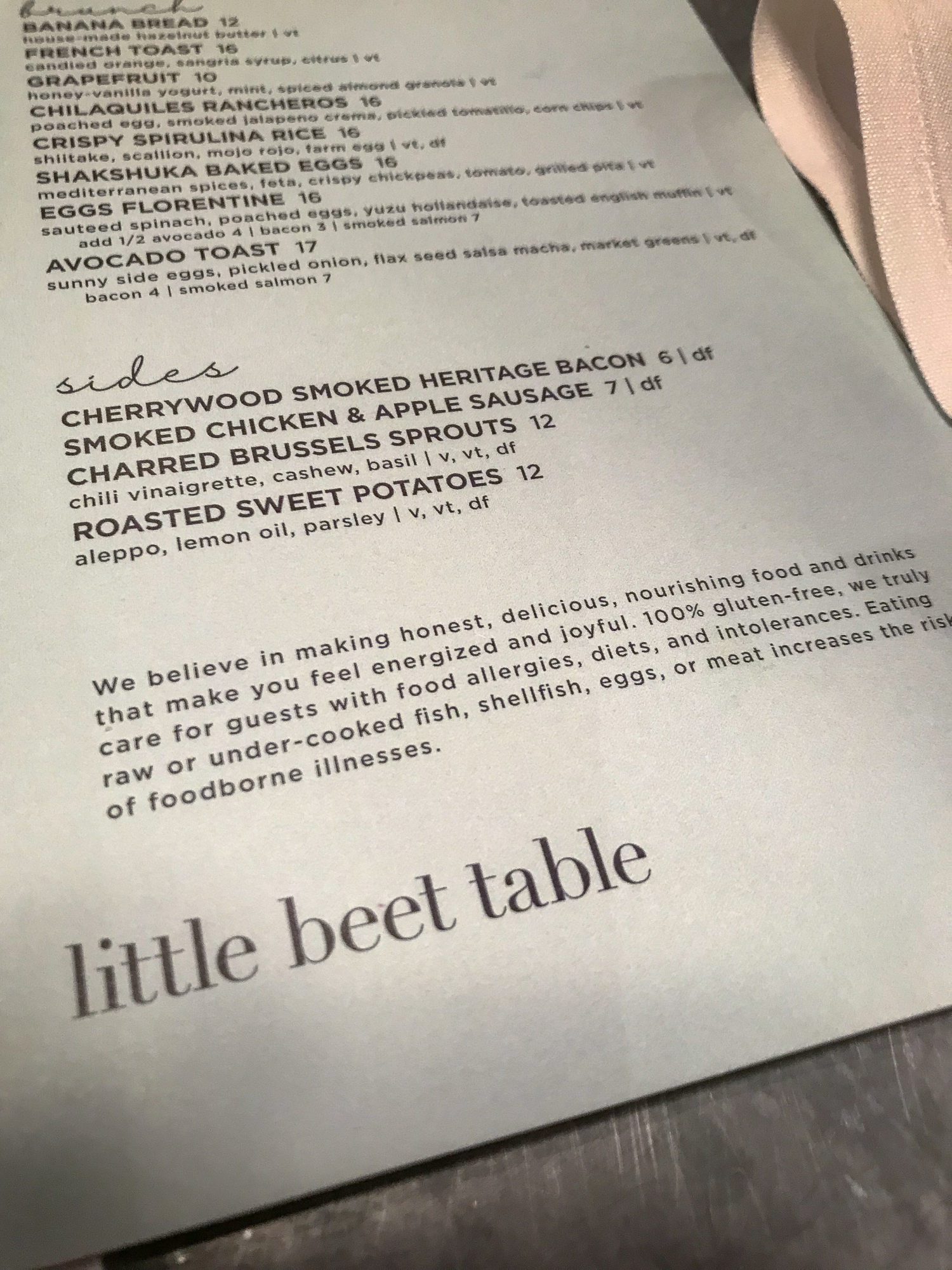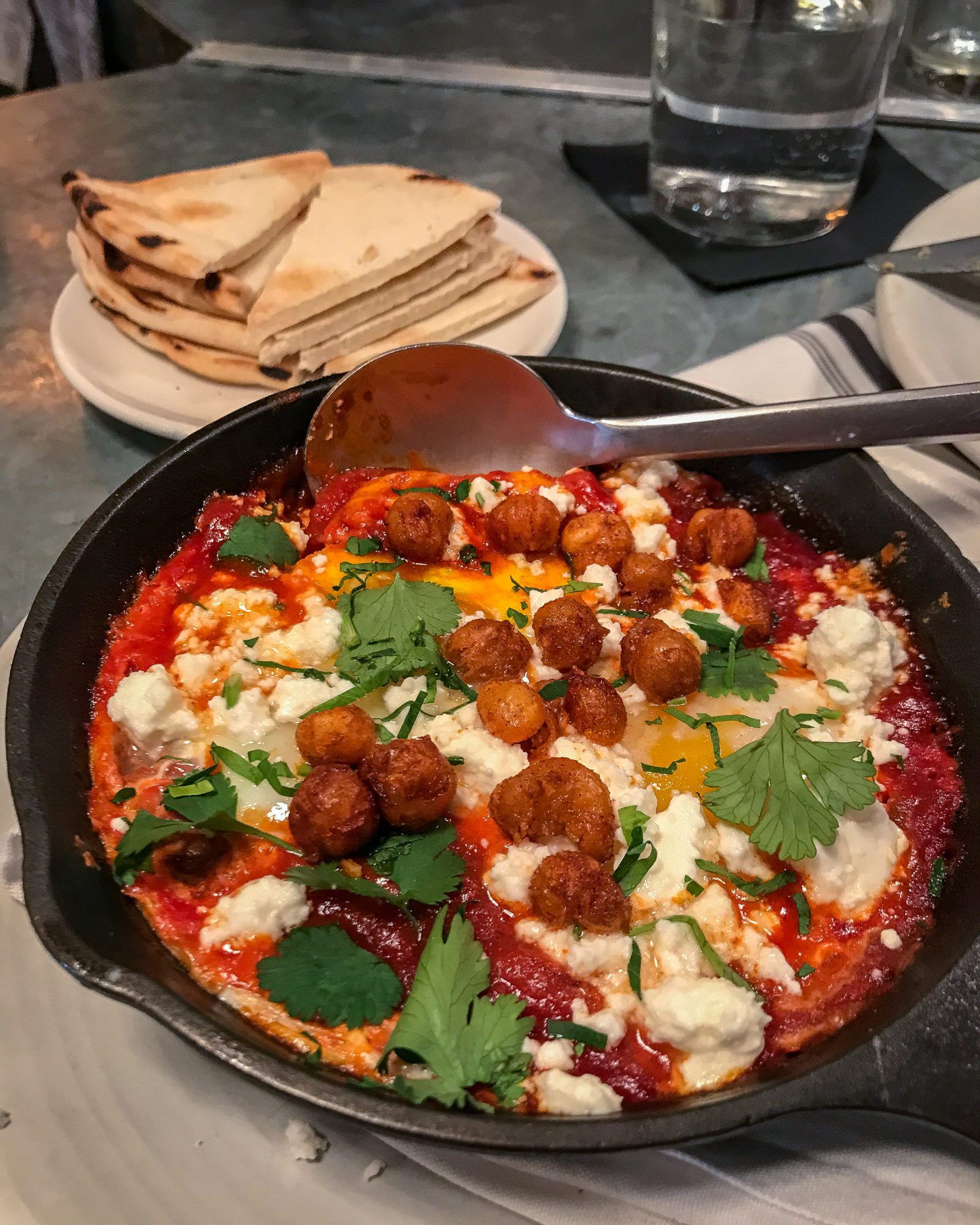 Get the Shakshuka. Seriously. Don't hesitate.
For dinner, they have a bunch of starters that look amazing – like Sunflower Hummus with grilled gluten free pita and a pizzetta – but I was in a little bit of a rush, so I skipped straight to the main course – the grass-fed burger. It was great – the burger was cooked perfectly, the secret sauce was interesting – my only complaint was that I had to eat it with a knife and a fork because the bun basically crumbled immediately.
It's a little on the pricey side, but it's worth it when you consider the quality ingredients they use, and the fact that the entire facility is gluten free. No risk of cross-contamination!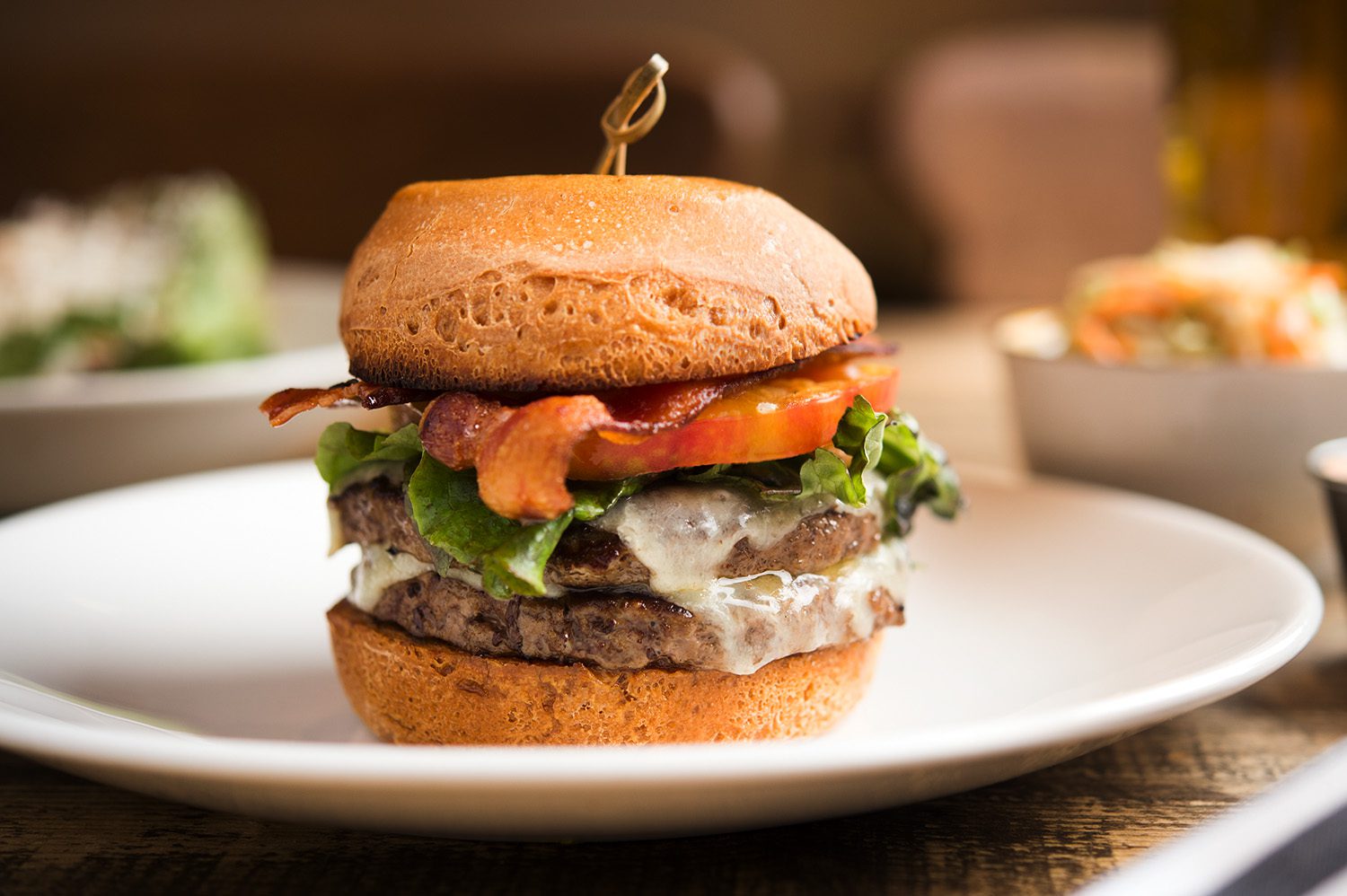 ---
Cosme: 100% Gluten Free Mexican Food
The best food-related experience I've ever had was at Pujol, Chef Enrique Olvera's restaurant in Mexico City that consistently ranks inside the top 20 restaurants in the world.
For Alysha's 30th birthday, we spent 4 days in Mexico City with Pujol as the food highlight. Everything was superb – from the food and drinks, to the service, to the ambiance. The best part? The majority of the menu is gluten free (though it changes regularly, so be sure to check!).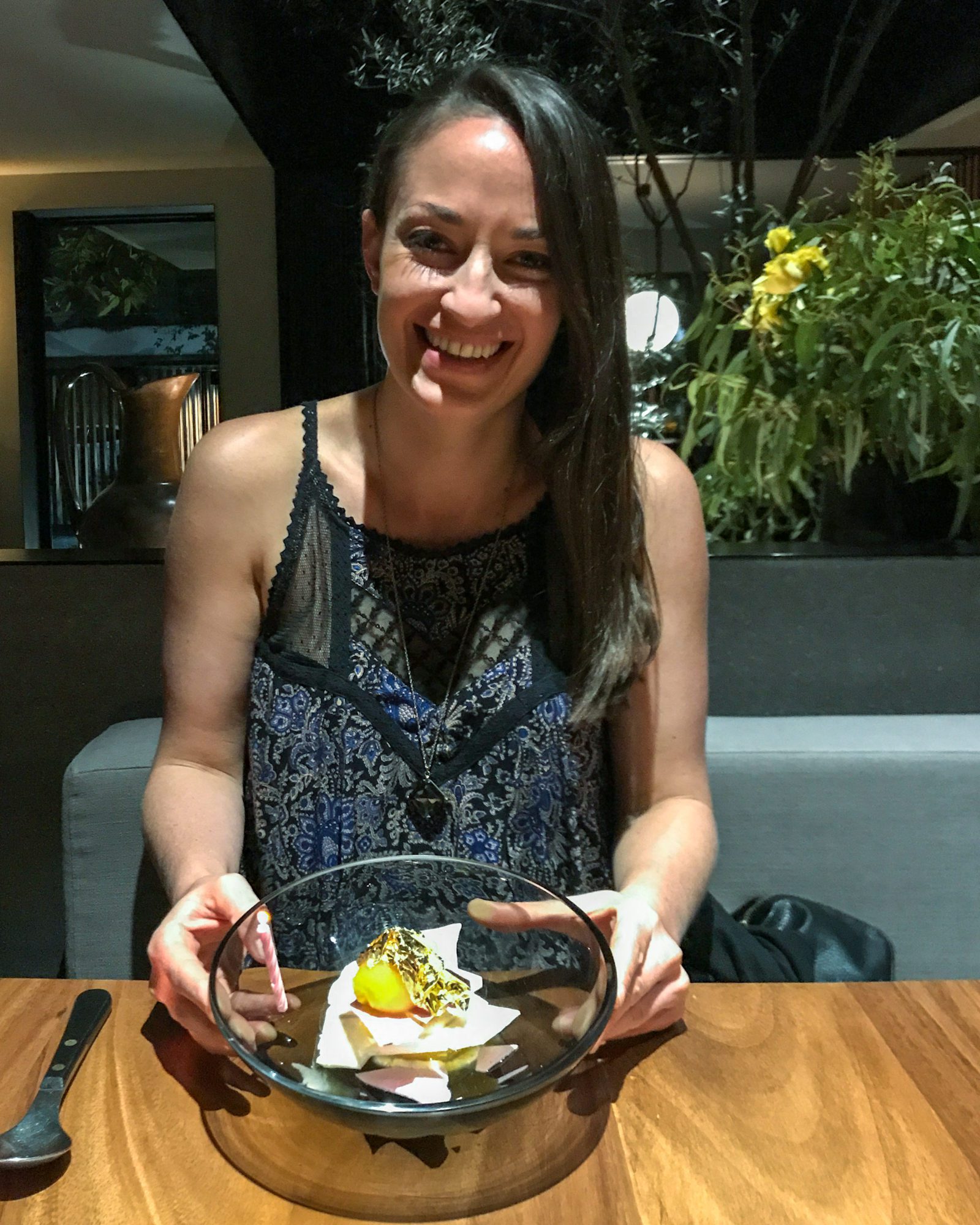 One of the things I loved about the experience is it forced me, and I'm sure countless others, to reconsider how I thought about Mexican food, which to me is the mark of a great artist.
"That's great, but what the heck does that have to do with Cosme?" is what you're probably asking right now.
Cosme is Chef Olvera's NYC outpost, serving up the same lovely inventive Mexican food that I remember from Pujol in Mexico City. This time, the entire menu is 100% Gluten free, which makes it a great place for those of us with celiac disease to celebrate a special occasion in New York.
The highlights of the menu, at least for me, were the Cobia al pastor (fish with a delicious pineapple spread on the side to make tacos out of), and the Duck Carnitas with tortillas and a variety of salsas (perfect for sharing).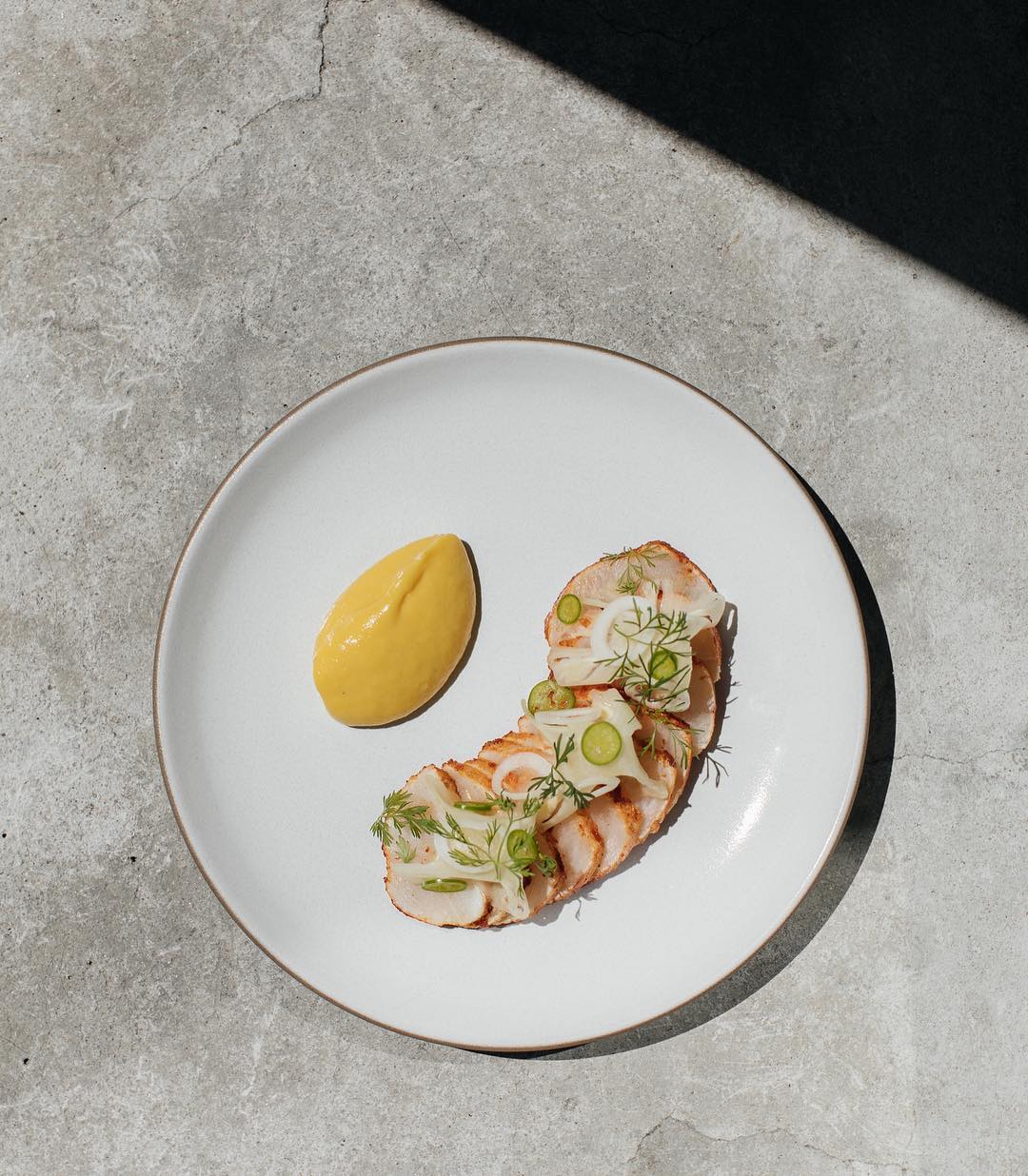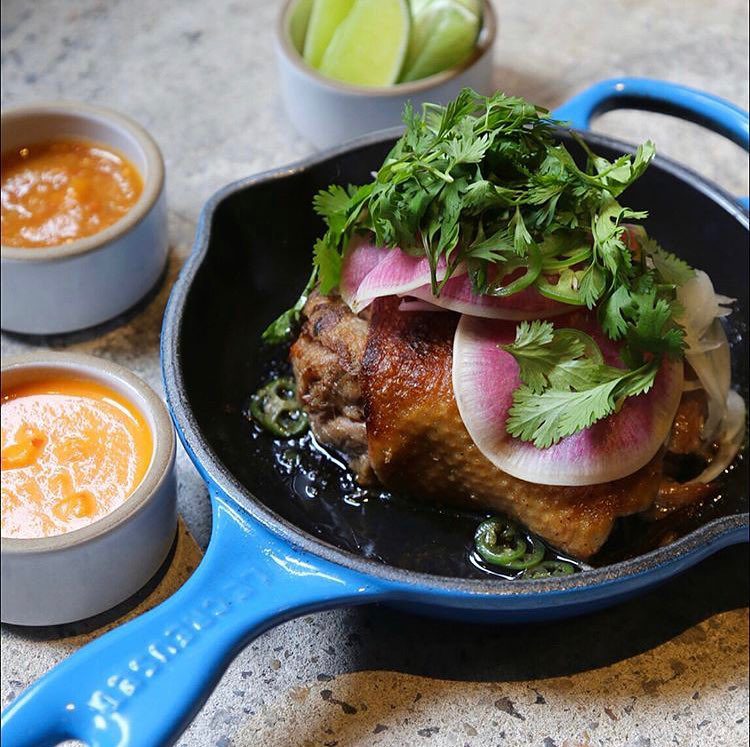 Just like at Pujol, the tortillas are outstanding, and are quite possibly the real highlight of the meal. No matter how hard I try, my tortillas are never even half as good as some of the ones that come out of Cosme and Pujol.
---
Claro: Michelin-Starred Oaxacan Food in Brooklyn
You might see a theme here. Mexican food is where it's at.
I heard about Claro on a podcast recently, and was immediately curious. Then, I Googled it and found out that it had a Michelin star. Next, I visited their website, and saw that the menu is 100% gluten free (except for the beer on the drink menu), and confirmed it with an email through their site. Score!
I talked to the waitress when I arrived and let her know I had celiac disease and she, once again, confirmed that I could eat everything on the menu. Once I confirmed that everything was good to go, we went crazy!
The Yellowfin Tostada was outstanding. It's a must-order. Just do it. It's pricey ($24), but worth it. The Chocolate Mole cake for dessert was also fantastic. I found a Graft Cider too, which was one of the cider brands I was looking to try while I was in NYC.
If you're into Mezcal, or open to trying some, they have an extensive list.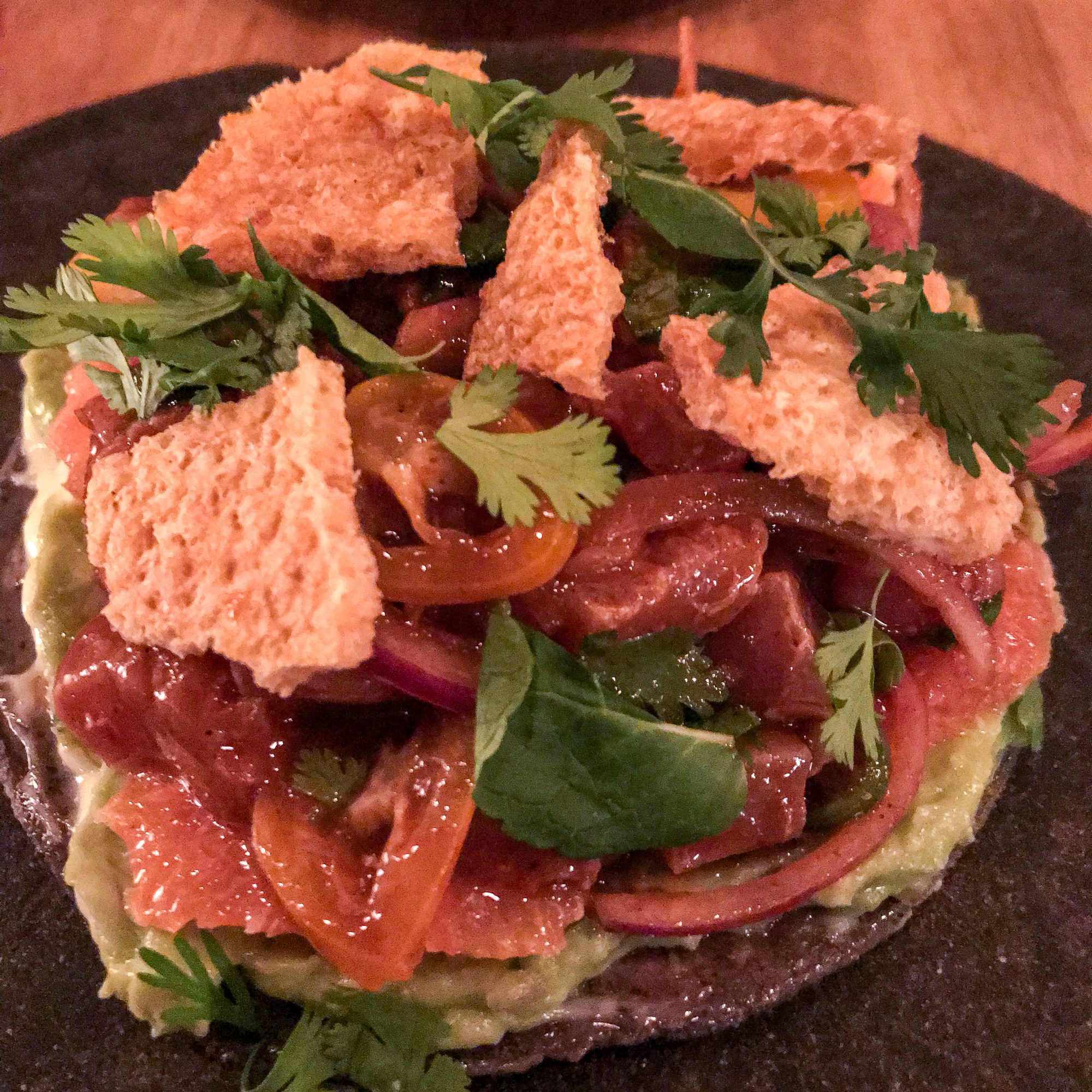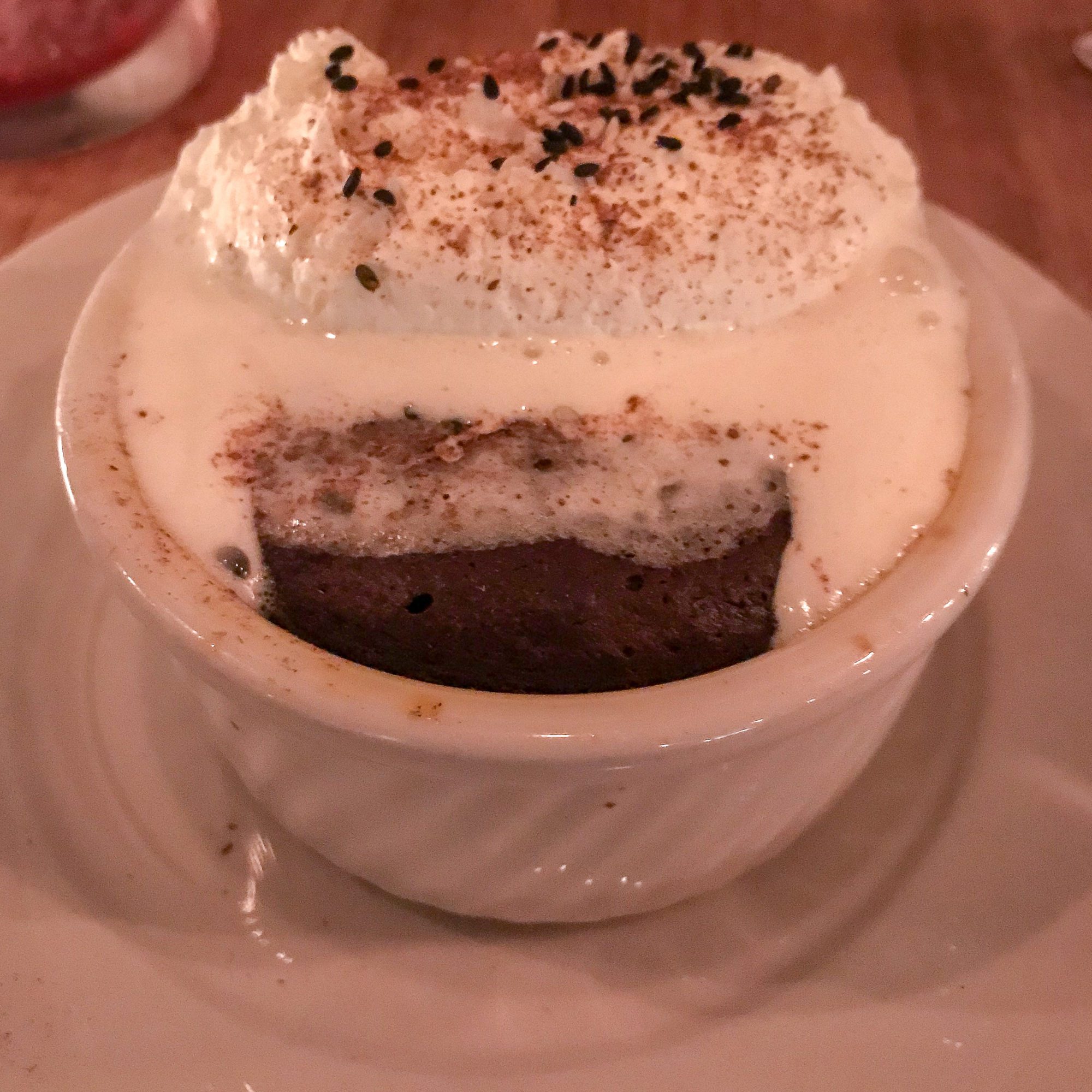 ---
Where to Find Celiac-Safe Gluten Free Pizza in NYC
Bistango (Website)
Technically it's flat bread, but sometimes it's hard to tell the difference between pizza and flatbread.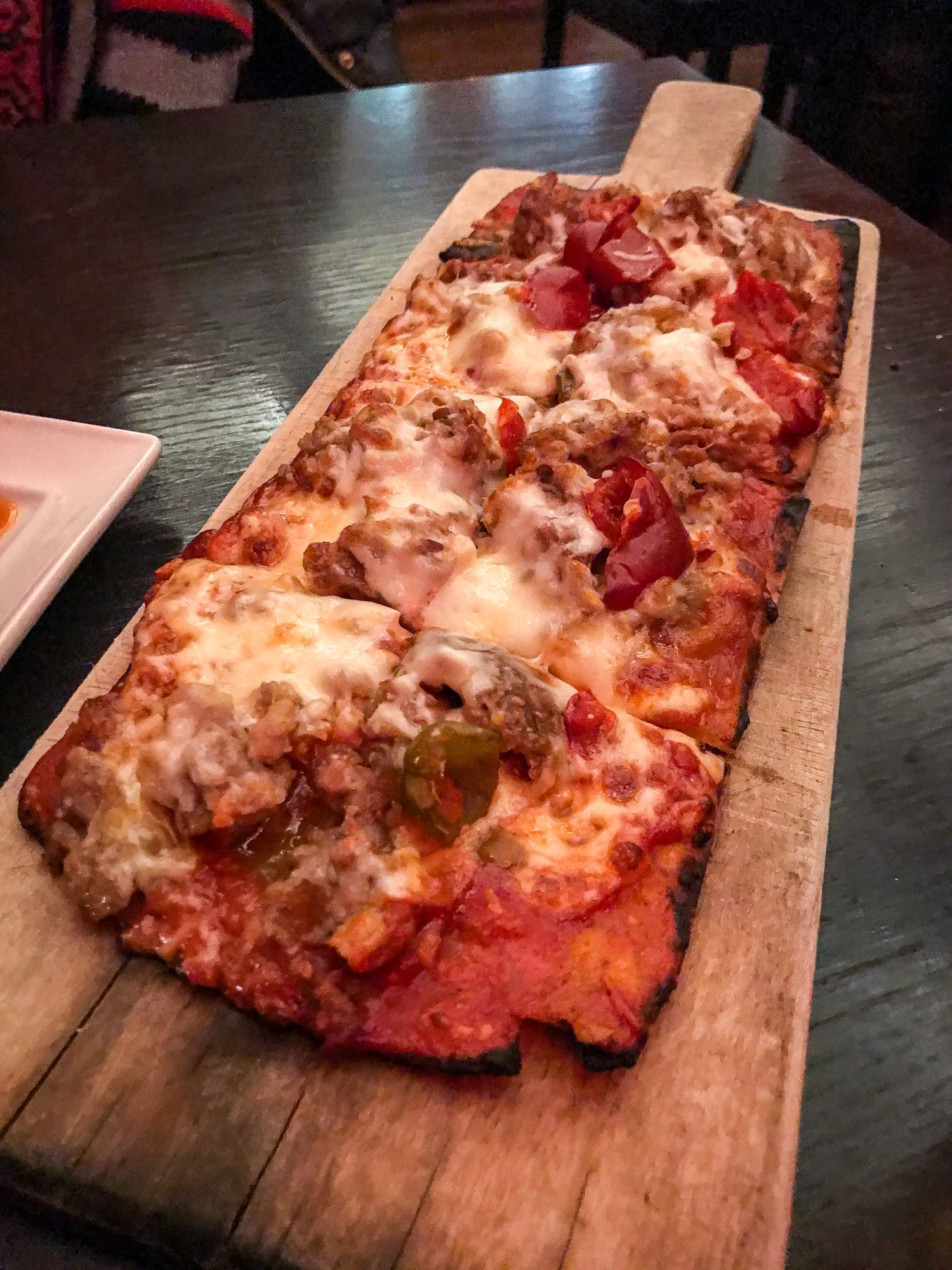 Keste (Website)
Located in Greenwich Village. Any pizza can be made gluten free for $4 extra. Separate kitchen area for prep and utensils, good pizza.
---
Looking for a 100% Gluten Free Bakery in NYC?
Have no fear – here are FOUR gluten free NYC bakeries to choose from.
Erin Mckenna's Gluten Free Bakery, NYC: Donuts, Cupcakes, Muffins, OH MY!
Located on the Lower East Side, I had read about this gluten free bakery in NYC before my short trip in 2016, but I didn't have the time to make it there on that trip. This time, it was at the top of my list, and it should be at the top of yours too.
What I really came here for was the gluten free donuts in NYC. I'm a sucker for gluten free donuts (read about the best I've ever had in Sacramento, CA), and I just don't find many good ones that I can eat.
Lucky for those of us with celiac disease, Erin Mckenna has us covered.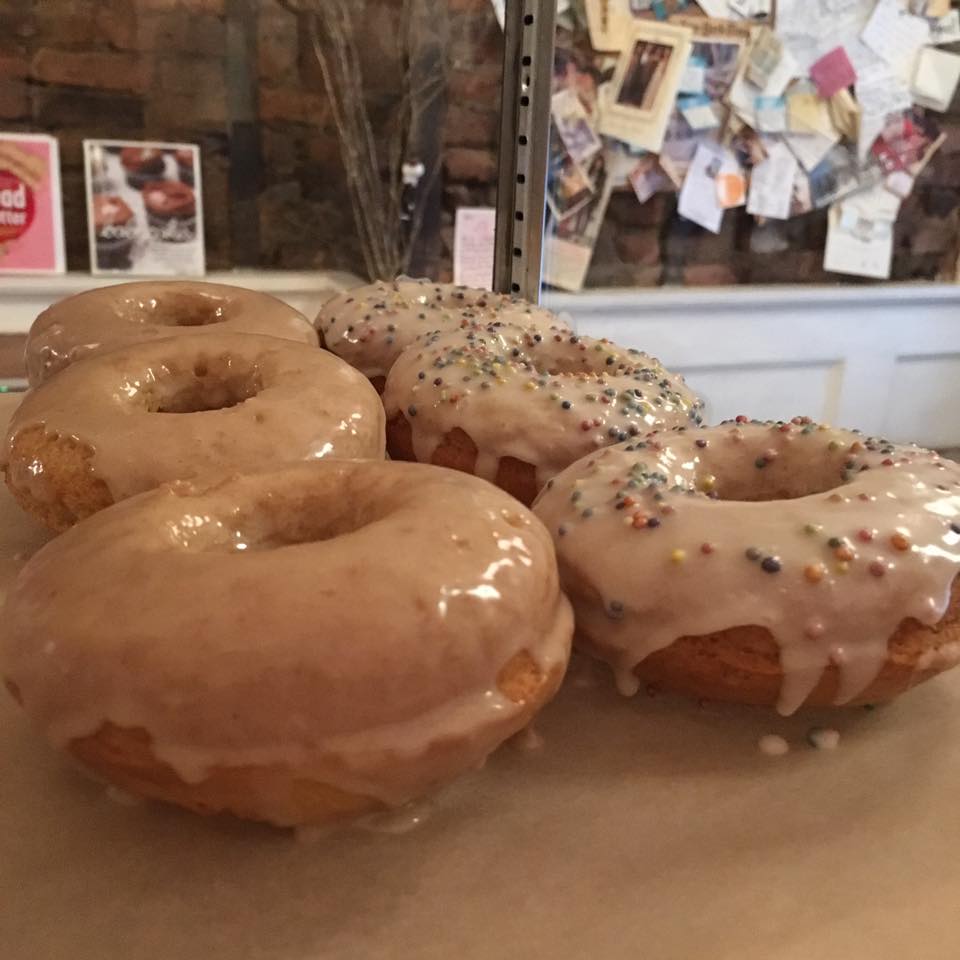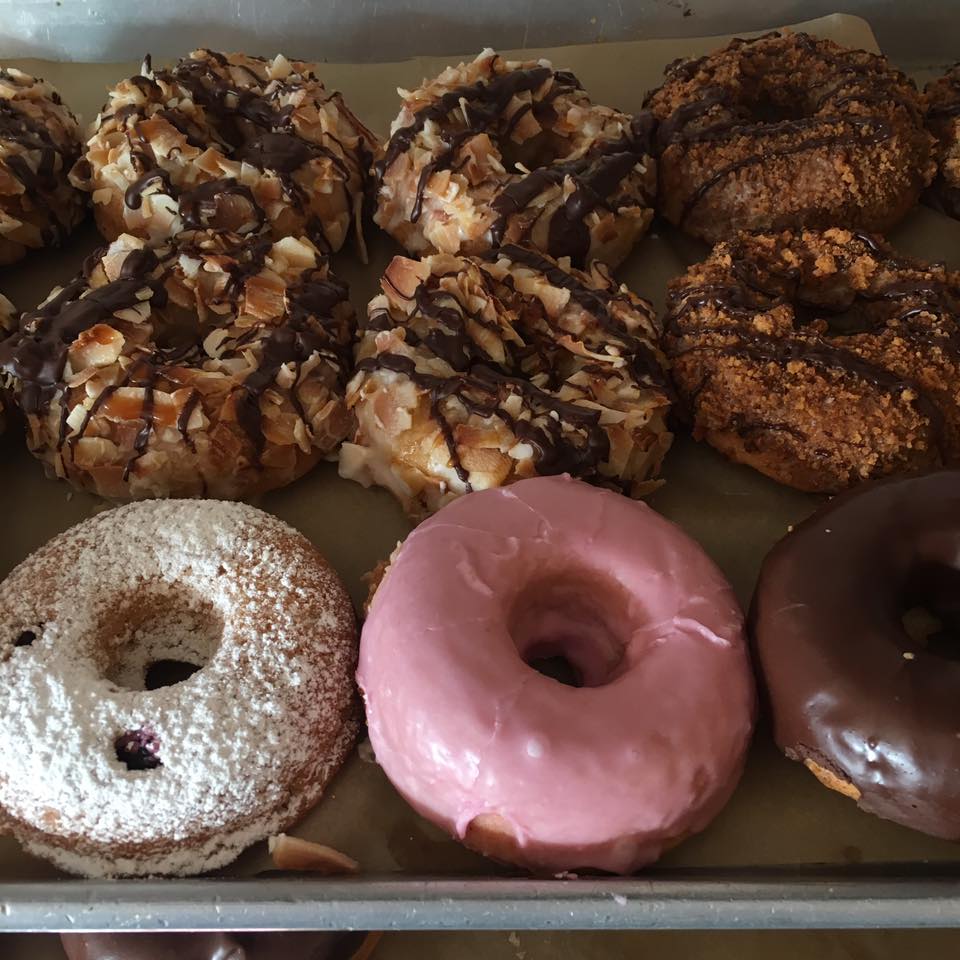 They also have locations in LA and Orlando, if you happen to be in the area I highly recommend a stop to stock up on some gluten free treats! You'll also find a wide range of cookies, pastries, cupcakes… the list goes on.
But seriously, the gluten free donuts.
---
By The Way Bakery: Gluten Free Bakery, NYC
I had the pleasure of staying on the Upper East Side for part of my trip, which happened to be just a few blocks away from By the Way Bakery. What does the name mean? Something like this:
"This [baked good here] is SO GOOD!" "Glad you like it! By the way, it's gluten free!"
The owner and founder, Helene Godin, was a lawyer for 22 years before she decided she wanted to pursue a passion project and take on the challenge to make amazing gluten free baked goods.
With little to no experience in baking, she quit her job and dove into trying to make the best gluten free baked goods around – and I'd say she's well on her way to achieving that goal!
Their entire facility is gluten free, and they are recommended by the Celiac Disease Center at Columbia University. By the Way makes a combination of smaller treats, like the "Amy Cake" in the picture below (basically a mini bundt cake with frosting and sprinkles), a variety of muffins, scones, cookies, and pastries, and larger cakes for special occasions. Like staying in on a Tuesday night.
They have four locations, with two in New York City on the Upper East Side and Upper West Side. This gluten free bakery in NYC is a must-stop for Celiacs exploring gluten free New York City.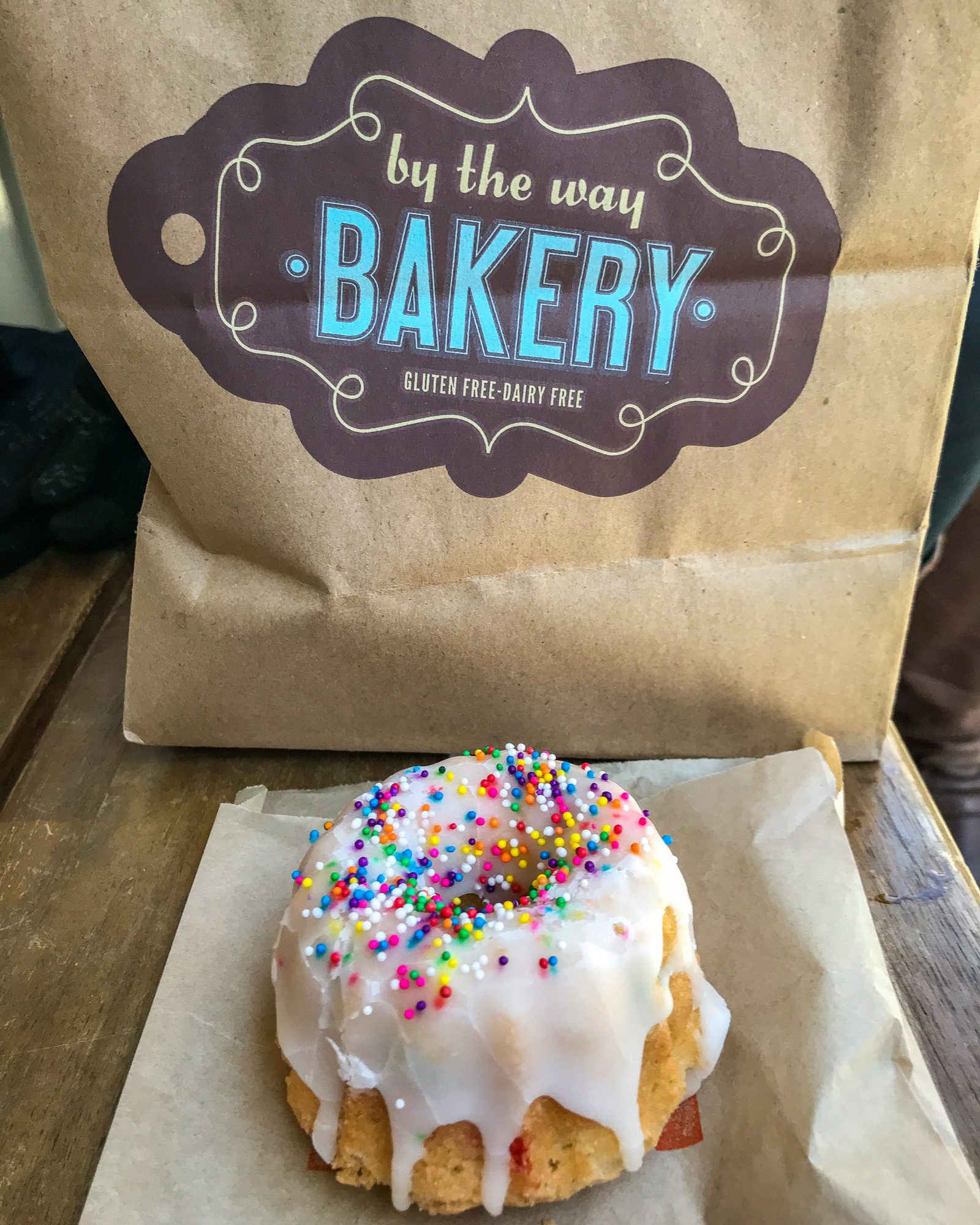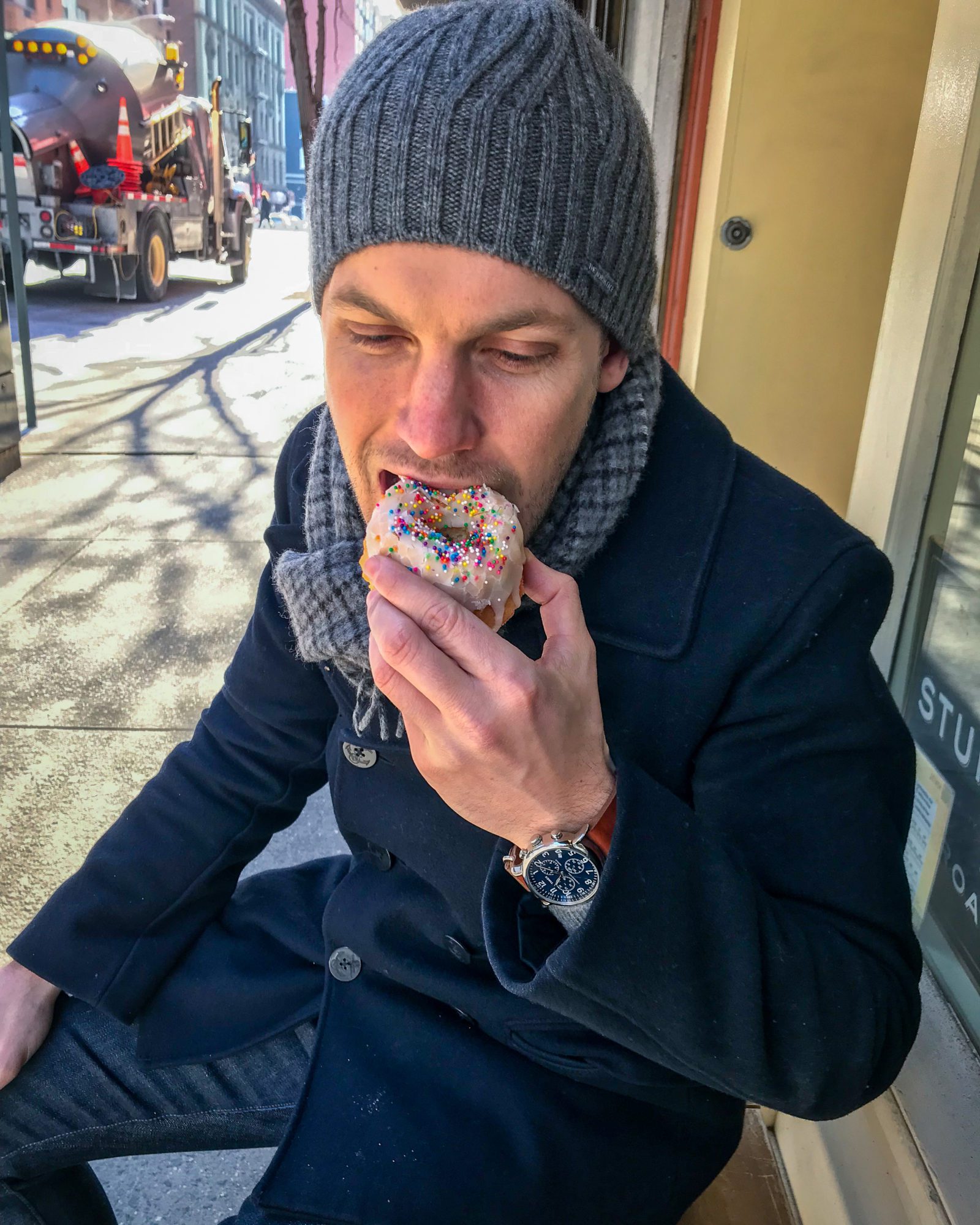 ---
NoGlu NYC: Gluten Free Croissants & More!
I've been to the Noglu in Paris, but I actually had no idea they had a location in New York City. I vividly remember NoGlu being one of the first places abroad that reinforced the idea that gluten free food can be amazing.
While I was planning my trip to NYC, I came across Noglu, and when I mapped it out, it happened to be just a few blocks away from where I was staying on the Upper East Side. SOLD!
It's a dedicated gluten free bakery in NYC's Upper East Side that makes everything from little apple tarts, to breads of all shapes and sizes, a range of cookies, muffins, cupcakes, scones, and… CROISSANTS.
Since being to NoGlu in Paris 6 years ago, I don't actually think I've had a croissant. It's not that I don't like croissants, it's more that I never see them made gluten free.
Go for the croissants, stay for the cupcakes, tarts, baguettes, sandwiches, crepes, toast, and the rest of the gluten free goodies they have to offer. Well worth a trip out of the way – you can hit Noglu and By the Way in one (DELICIOUS) trip – they're a handful of blocks away from each other.
Head to this gluten free Bakery for breakfast or lunch, then hit the nearby Met, take a stroll through Central Park, or just wander.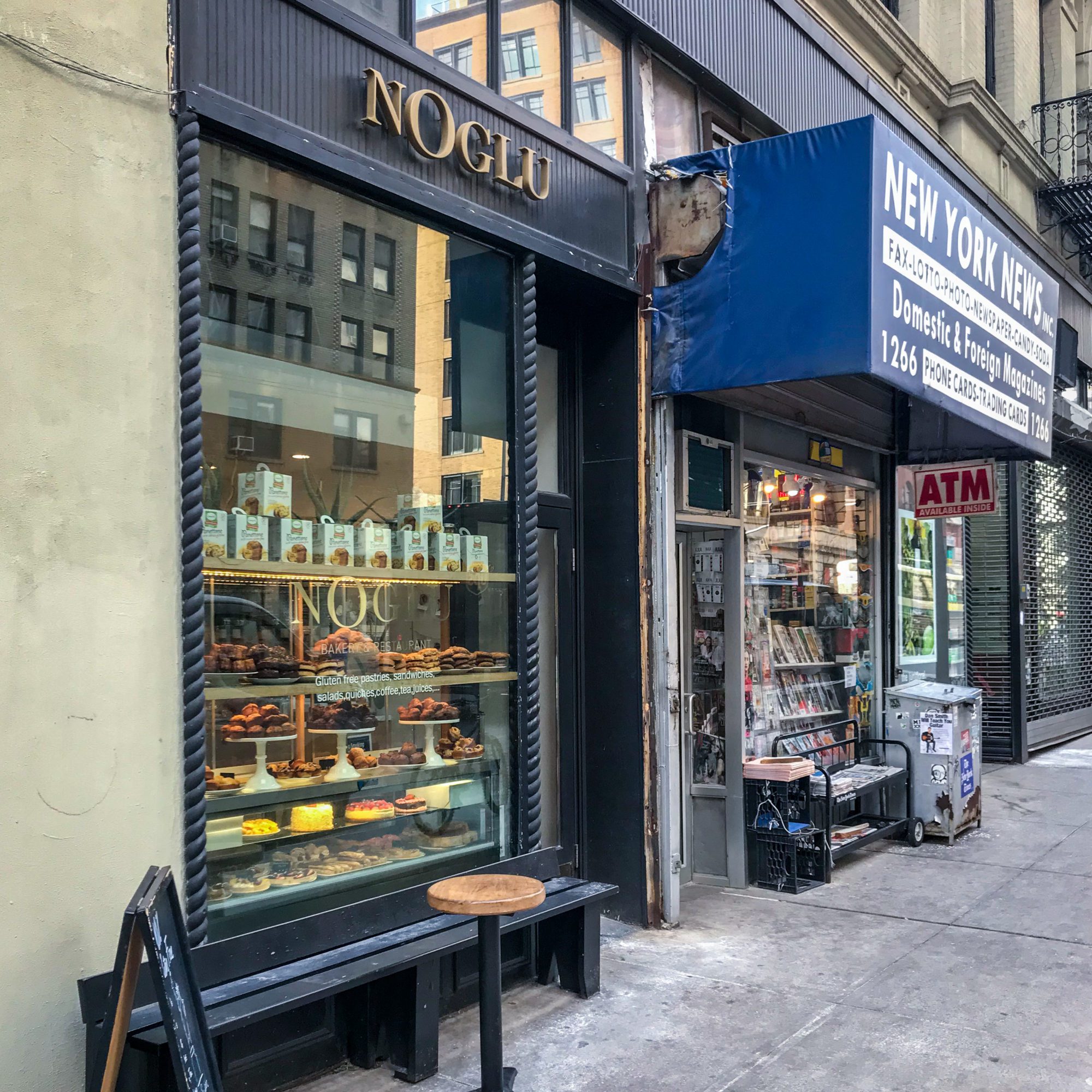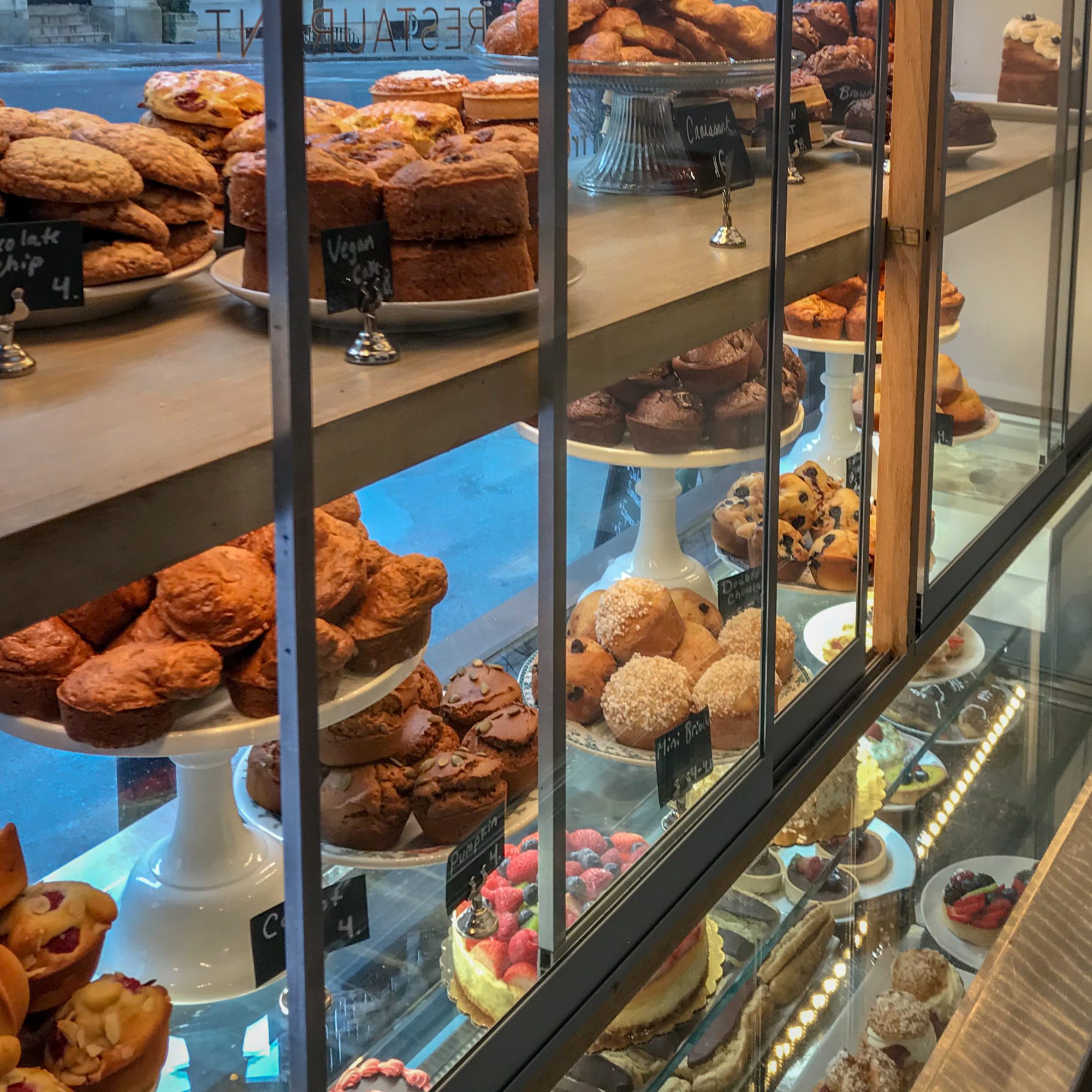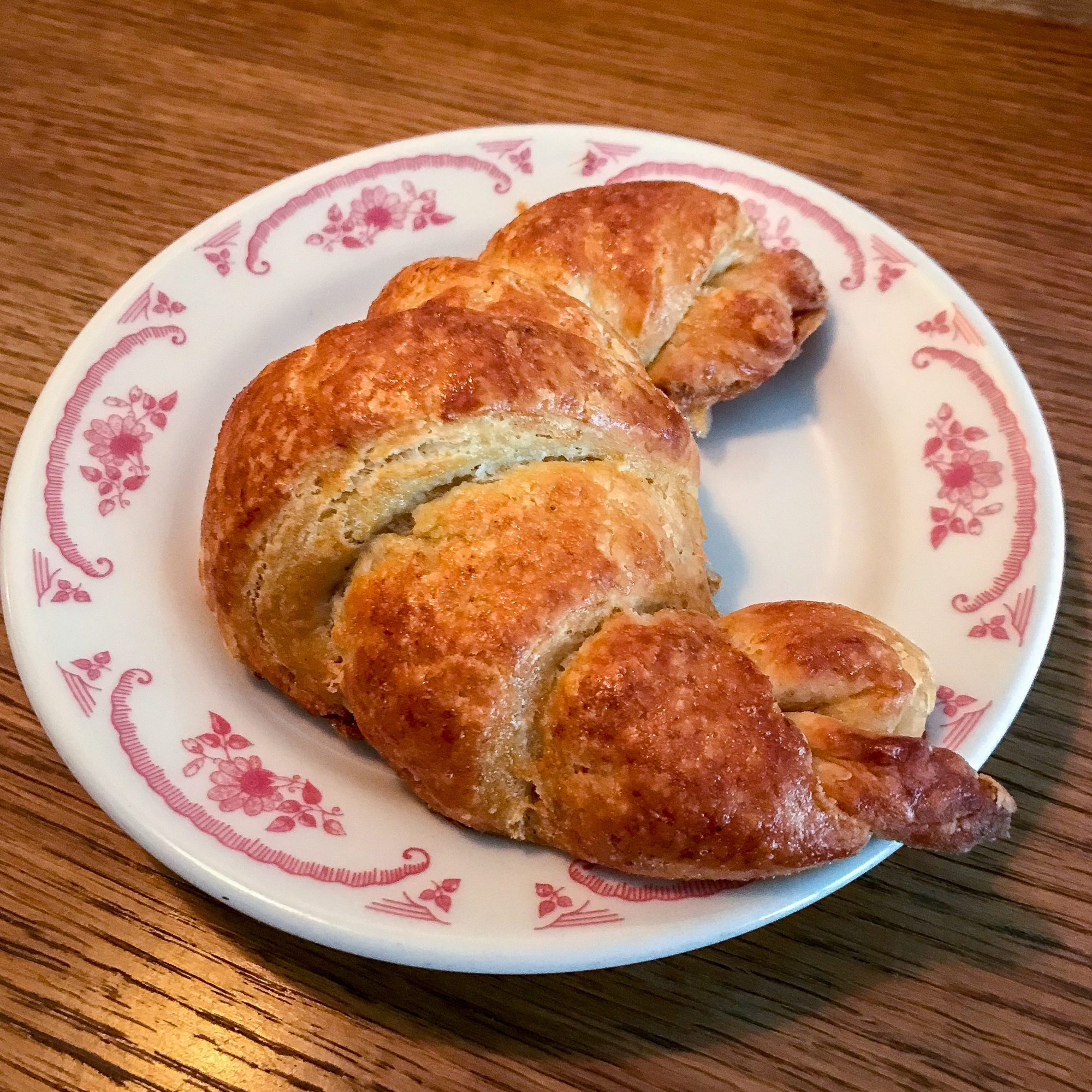 ---
Posh Pop: Another Gluten Free Bakery in New York City
Located near NYU, Posh Pop is the 4th dedicated gluten free bakery on this list for one simple reason: I didn't make it there on my trip.
Reviews are stellar. Pretzels. Brownies. Cakes. Pies. The list goes on. Well worth a stop for Celiacs in NYC.
---
Looking for more Celiac City Guides? Here are a few to start with.
---
More Gluten Free Restaurants in New York City
Inday – Fast Casual Mediterranean (ish) Food
(Website)
Fast-casual Mediterranean-ish dedicated gluten free restaurant in the heart of New York City. A variety of pre-set bowls, or the option to build your own. They have a couple of locations in NYC and are a great option for a quick and easy lunch or dinner. Get the falafel.
Available for delivery or pickup too.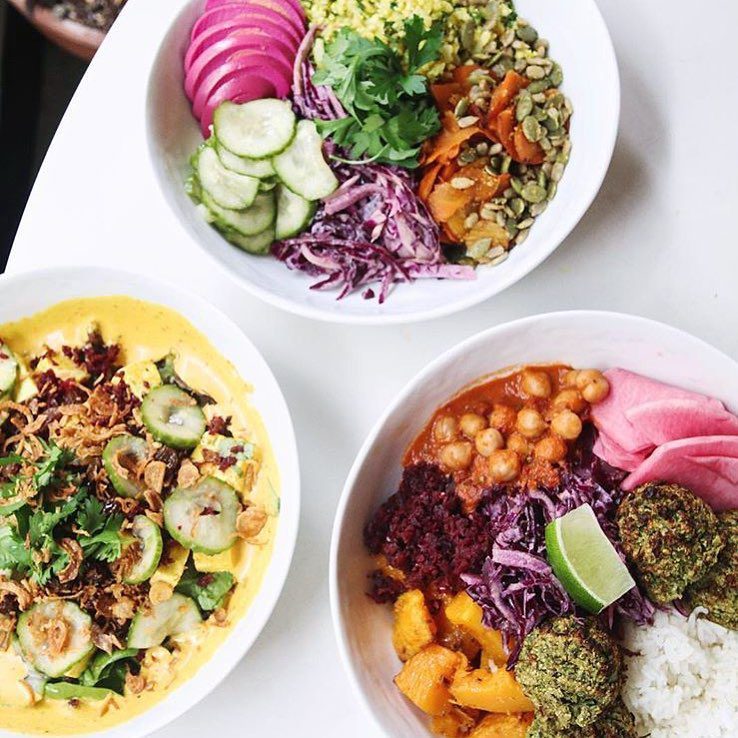 Little Beet: Celiac-Safe Fast Casual – Lunch on the go!
(Website)
From the same group that brought us the Little Beet Table, this is the chain of fast casual restaurants around NYC. Like the Little Beet Table, everything is gluten free. Choose from some pre-set bowls and sandwiches, or customize your own.
They also serve breakfast at a handful of locations – grab a breakfast sandwich or bowl and a coffee for a quick breakfast to fuel your NYC exploration!
Available for delivery or pickup too, if you're in a hurry.
TAP NYC: 100% Gluten Free Tapioca Crepes
(Website )
This was the surprise of the trip, mostly because I didn't know what to expect.
They serve up mostly savory tapioca crepes (tapioca starch is a gluten free food), which is commonly found in parts of Brazil. Unlike your traditional French crepe, it's a little crunchy, so it's almost like you're eating a crispy pita, but at the same time, not at all like that. The entire menu is gluten free, except for some of the pre-packaged desserts.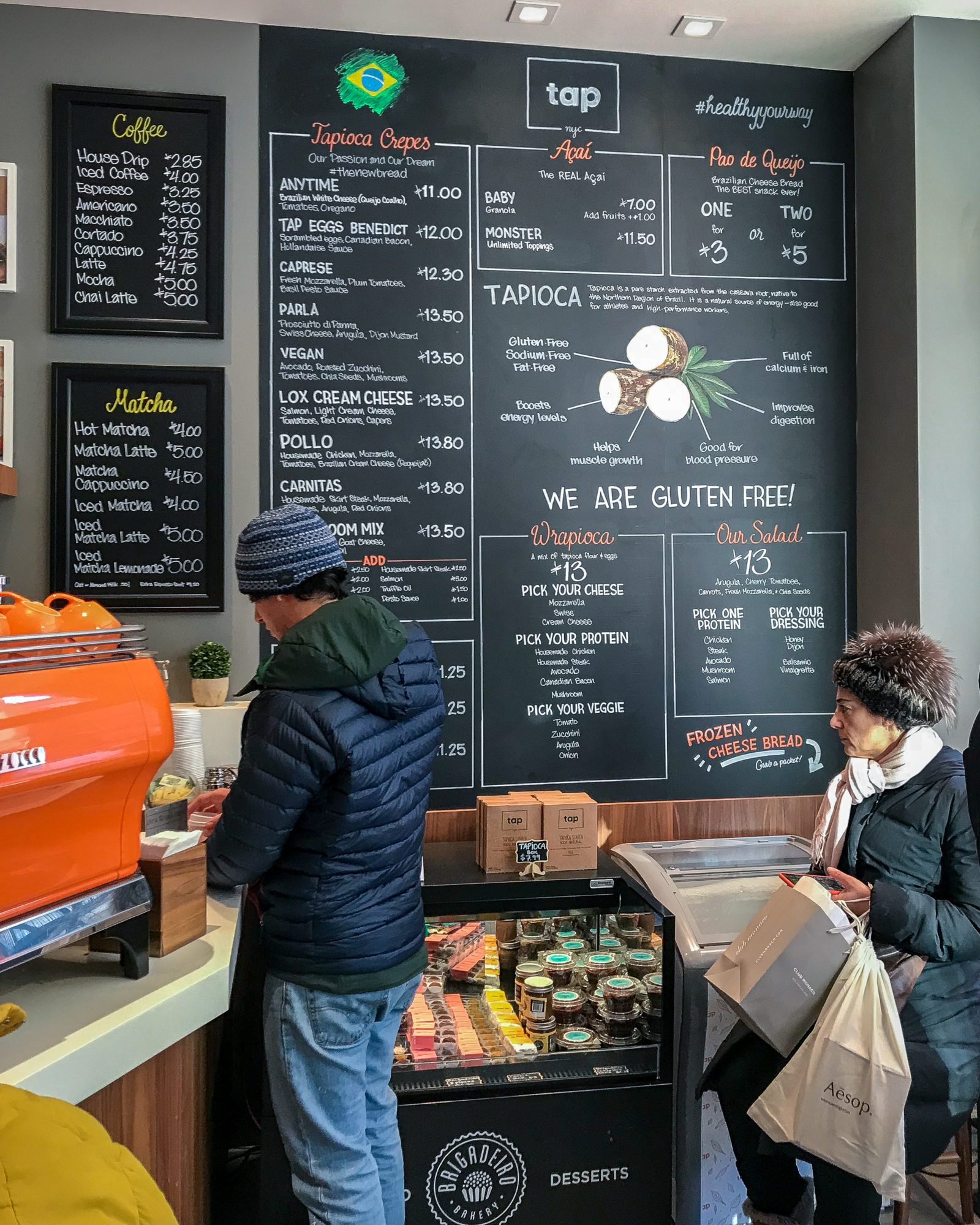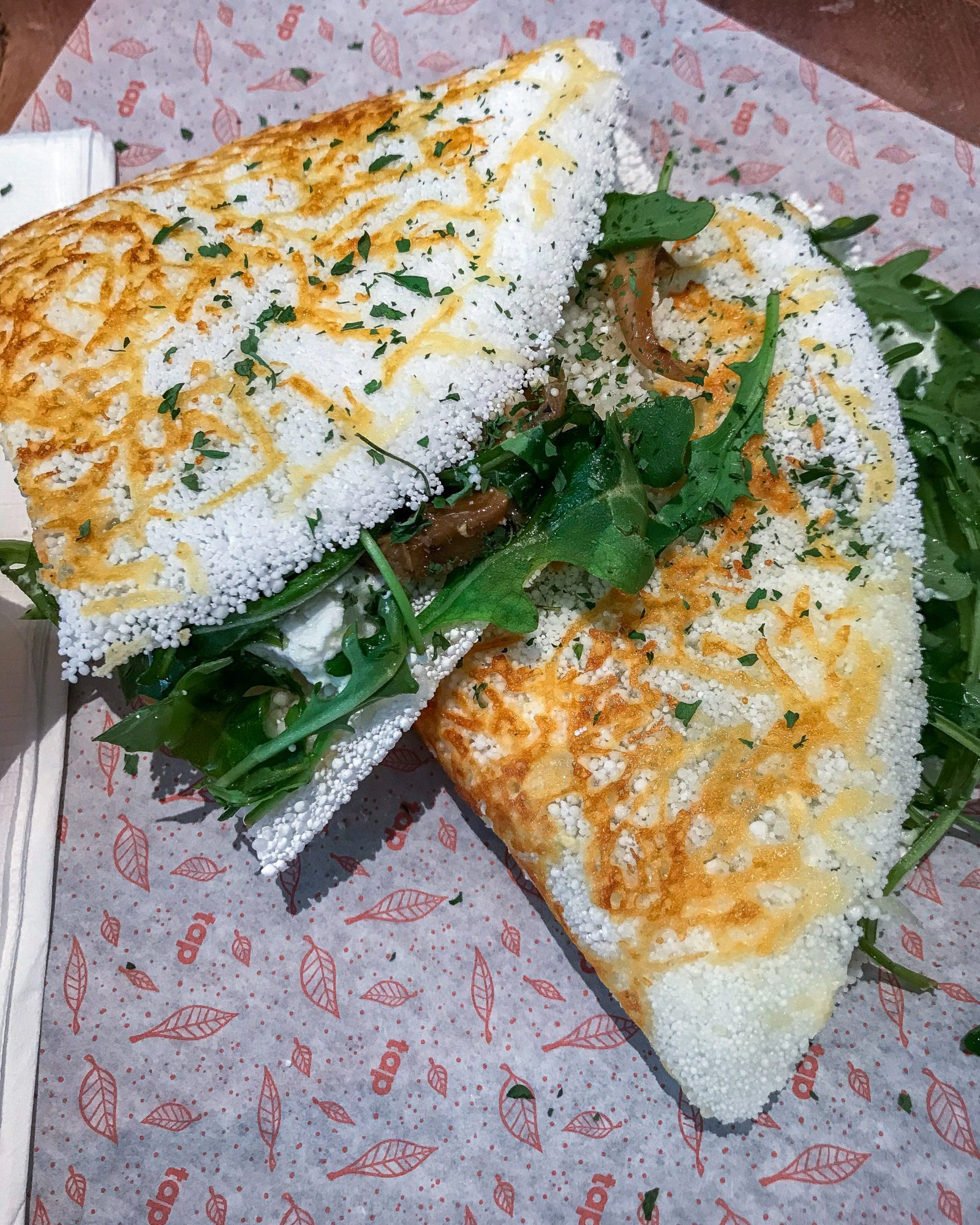 It's a great space, with some seating to relax and enjoy the food, and they also serve La Colombe coffee.
Highly recommend TAP NYC for a quick and delicious lunch or dinner.
Oh, and the Pao de Quiejo (that's "Cheese bread"). Get some of those. Like, maybe 17?
I loved it so much that the week I was back, I made some tapioca crepes at home! Here is the result: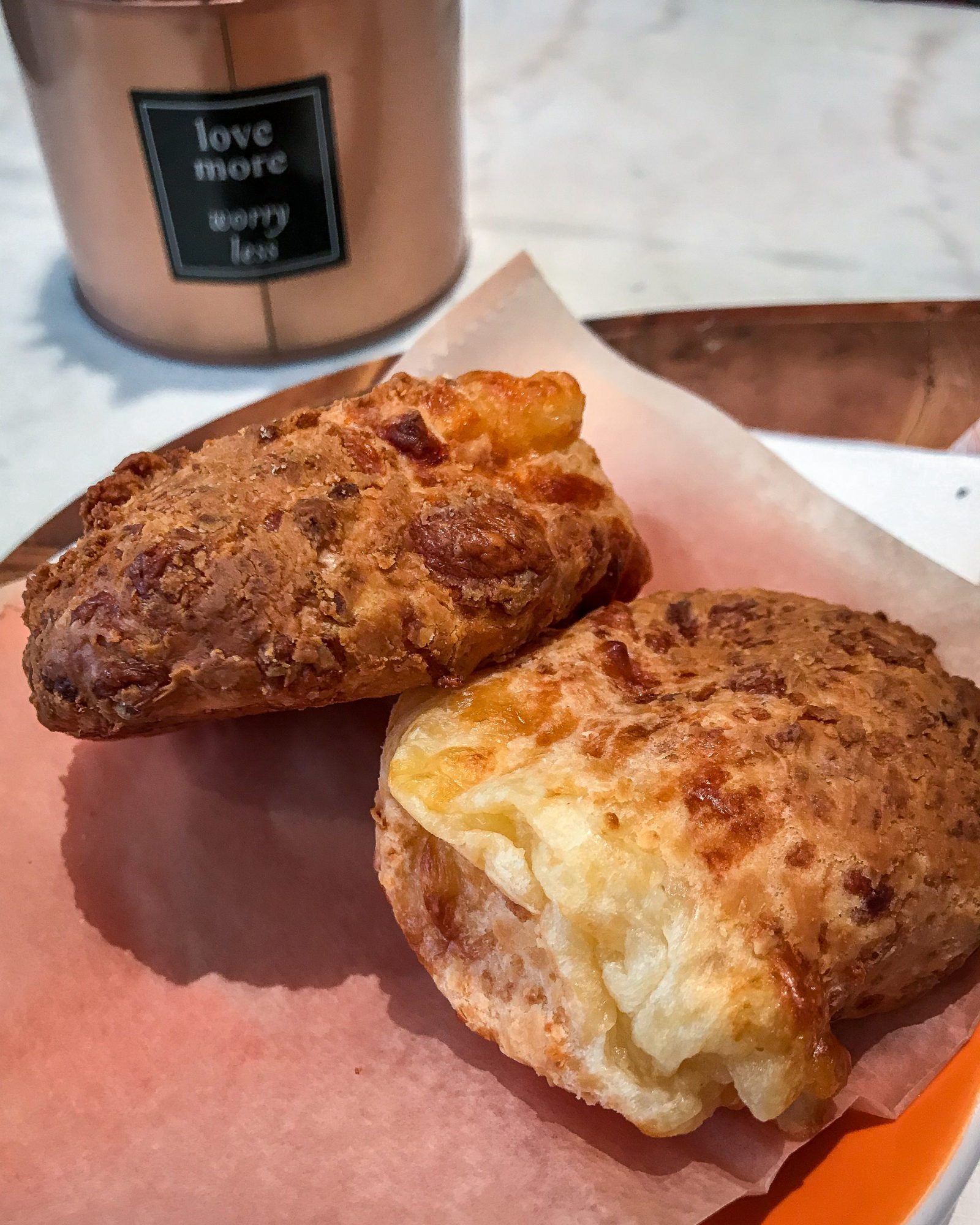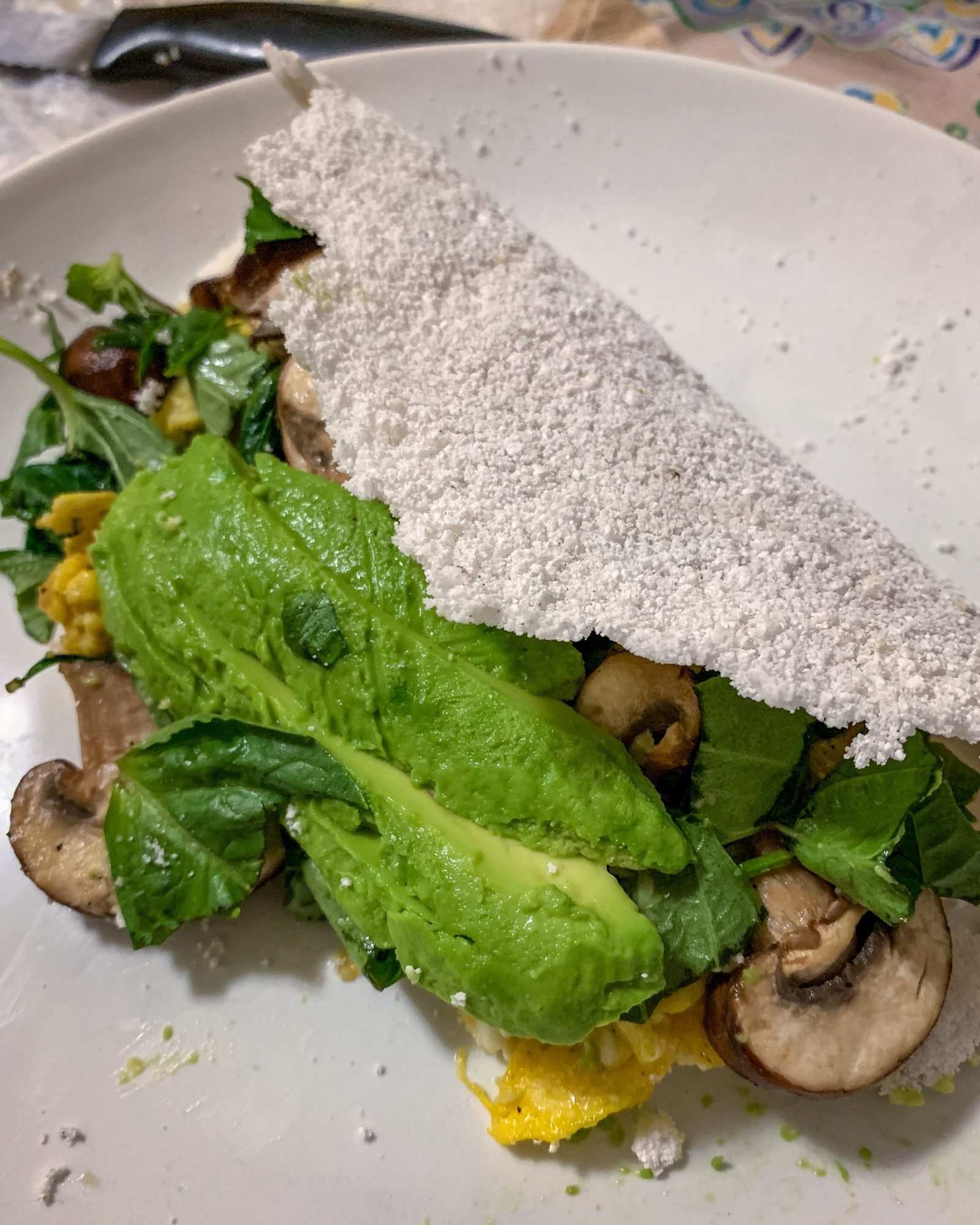 Grom Gelato: 100% GF Gelato Near Central Park
(Website)
100% gluten free gelato shop – including the cones. That's all you need to know (other than the fact that they have a couple of locations – Columbus Circle and Greenwich Village to start).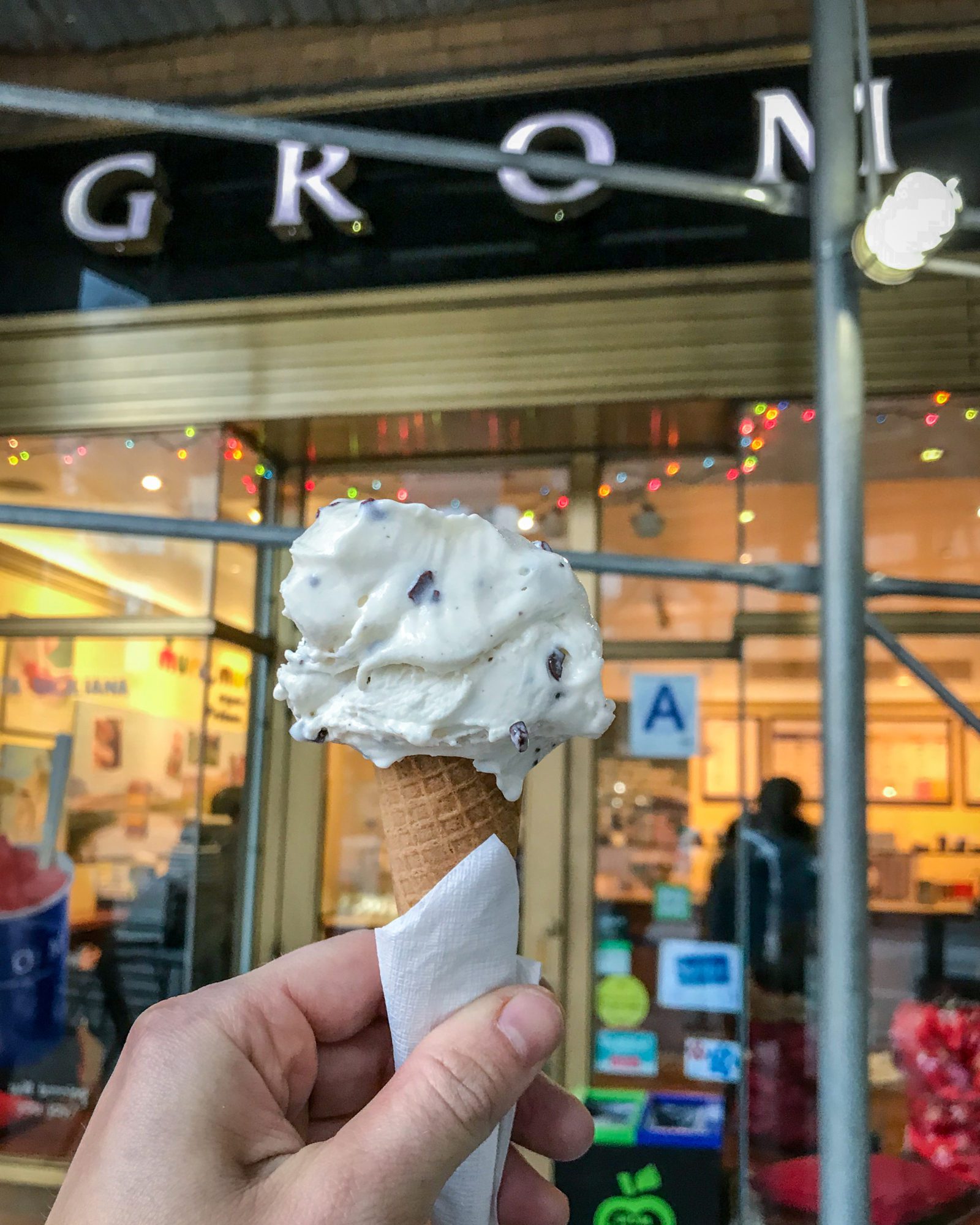 Arepa Factory: I LOVE AREPAS!
(Website)
I love arepas, especially when they are in a dedicated gluten free restaurant. San Francisco has Pica Pica, Denver has Quiero Arepas, and New York City has the Arepa Factory.
Modern Bread & Bagel: 100% Gluten Free Bagels? YES PLEASE!
(Website)
I haven't actually been here yet, but I feel like I have with all of the Instagram bagel pics I've seen. Tragically, they opened a week after my trip, so I'll have to wait until next time.
It's a 100% gluten free NYC restaurant that makes bagels (and bread, but bagels are the real star of the show).
You'll also find some sit down brunch options which look fantastic.
This place is the #1 spot on my list in terms of gluten free New York City restaurants that are a must visit next time I'm in the Big Apple. You should make it a priority to add it to your itinerary.
Rolln: Gluten Free Sushi
(Website)
100% gluten free sushi near the Flatiron. It's hard to find safe gluten free sushi, and Rolln has it in a convenient location.
---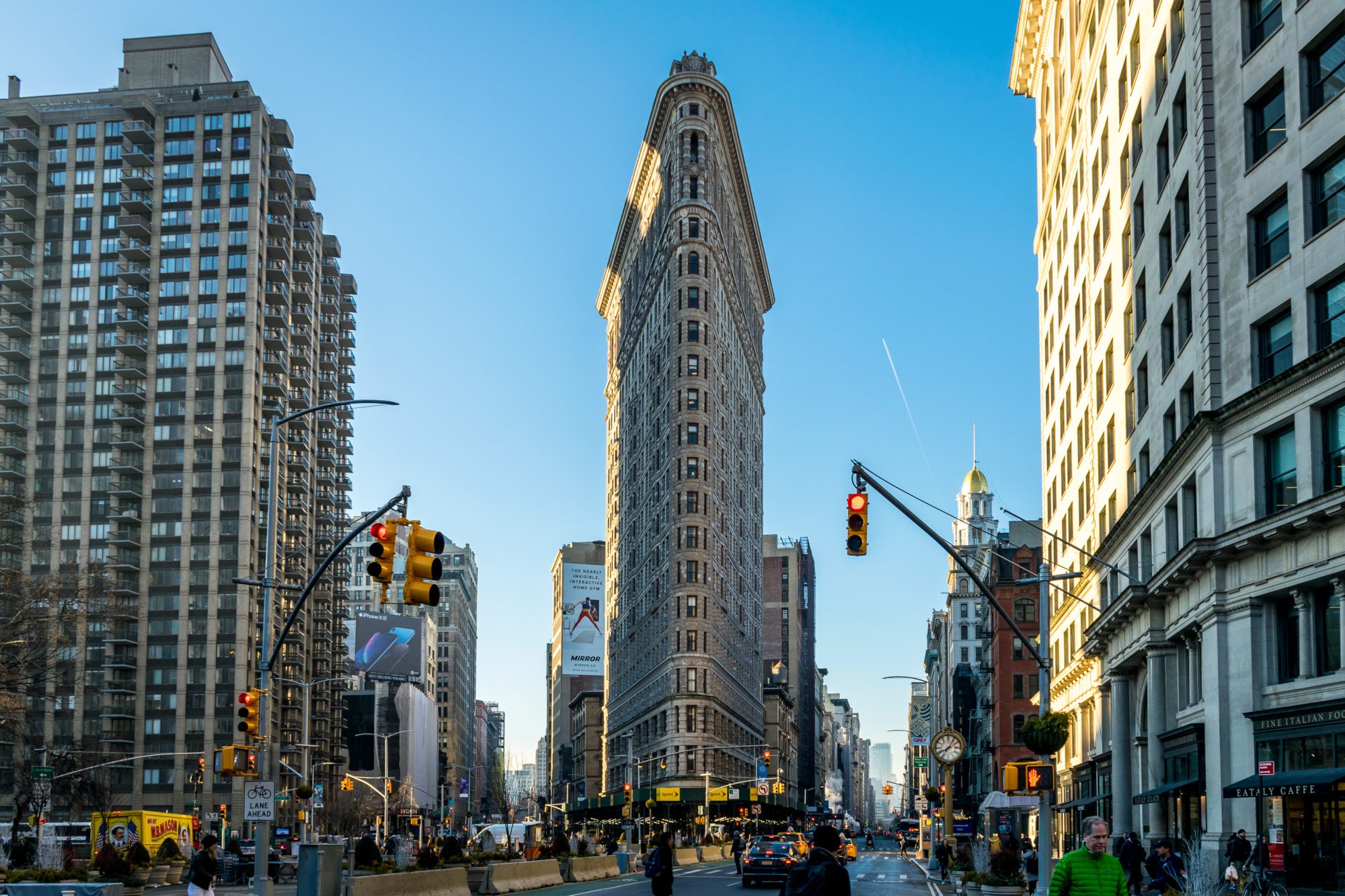 Where to Stay in New York City
I stayed at the Freehand NYC, and I can't recommend it enough. It's a trendy hotel near the Flatiron Building, which means you're right in the middle of the action, and literally around the corner from many of the gluten free New York City restaurants above.
On a Budget: HI NYC Hostel (cheap, but bunks) or CitizenM Bowery | Mid-Range: Freehand NYC | Luxury: Ace Hotel or Made Hotel
---
That's a complete guide to gluten free New York City. Use it to plan your trip, share it with friends, and get out and explore the best gluten free restaurants in NYC.
You'll have an amazing time – there are SO MANY gluten free options in NYC to choose from, it's honestly a little overwhelming.
Did you use this guide to plan your trip? I'd love to hear how it went! Shoot me a note at matt@wheatlesswanderlust.com and let me know what your favorite gluten free NYC spots were.
---
Interested in exploring more gluten free eats around the world? Check out my other gluten free travel guides for people traveling with celiac disease.
If you're not already following me on Instagram, head over and give me a follow to stay up to date on my travels. And for ALL the gluten free food porn.
Gluten Free USA Travel Guides:
Gluten Free Seattle: A 100% gluten free brewery, a Celiac-safe certified gluten free pizzeria, and all of the cider and coffee you could ever dream of.
Gluten Free San Francisco: My home base, where you'll find one of the best gluten free bakeries around (Mariposa) and tons of great gluten free food options.
Gluten Free Portland: The best city in the USA for Celiac foodies. Beer. Cider. Bakeries. Farmer's Markets. Portland has it all.
Gluten Free Denver: Gateway to the Rocky Mountains full of delicious gluten free food (and more arepas).
Gluten Free Europe Travel Guides: