Where to Stay in Philadelphia: 3 Best Areas + Coolest Hotels
Though we Americans often forget about it, opting to use our limited memory capacities to remember cities like Boston and New York in the stories about the origins of America, Philadelphia is actually probably the most important city in that story.
Most of the key events – including the Continental Congress that drafted the Declaration of Independence, and the group that wrote the Articles of Confederation and, later, the Constitution – took place in Philadelphia. 
If you want to learn about American history around the time of the revolution and into the early republic, Philadelphia should be on your list.
I, Matt, visited Philadelphia on my own after spending some time together in Boston and New York City. I had a few extra days to spend, and was looking for somewhere that was easy to get to from New York, and Philadelphia quickly rose to the top of my list because of all the great American history that took place within just a few square blocks in Old City.
Ultimately, I enjoyed Philadelphia. It's a compact city with tons of history, and I basically walked everywhere I needed to go from my place in Old City.
There were two areas that really stood out to me as deserving of the moniker of "best place to stay in Philadelphia" – Old City and the area right around Rittenhouse Square. 
In this guide, I'll cover those two areas in detail, plus a third area that would make a good compromise between them. I'll give you the pros and cons of staying in each place, some neighborhood highlights that I enjoyed and think you might too, and a few hotel recommendations to get your search started.
Ultimately, I'm here to help you decide where to stay in Philadelphia, and I'm using my own experience to give you some insights that, hopefully, you find useful as you plan your own trip.
Sound good? Let's get into the best areas to stay in Philadelphia.
PS: Planning a trip to Philly? We've got some other super detailed travel guides you might find useful. Read our guide to planning an amazing Philadelphia itinerary for our take on EXACTLY how to spend a few days in Philadelphia, and our guide to the best gluten free restaurants and bakeries in Philadelphia if you're a gluten free foodie, like us.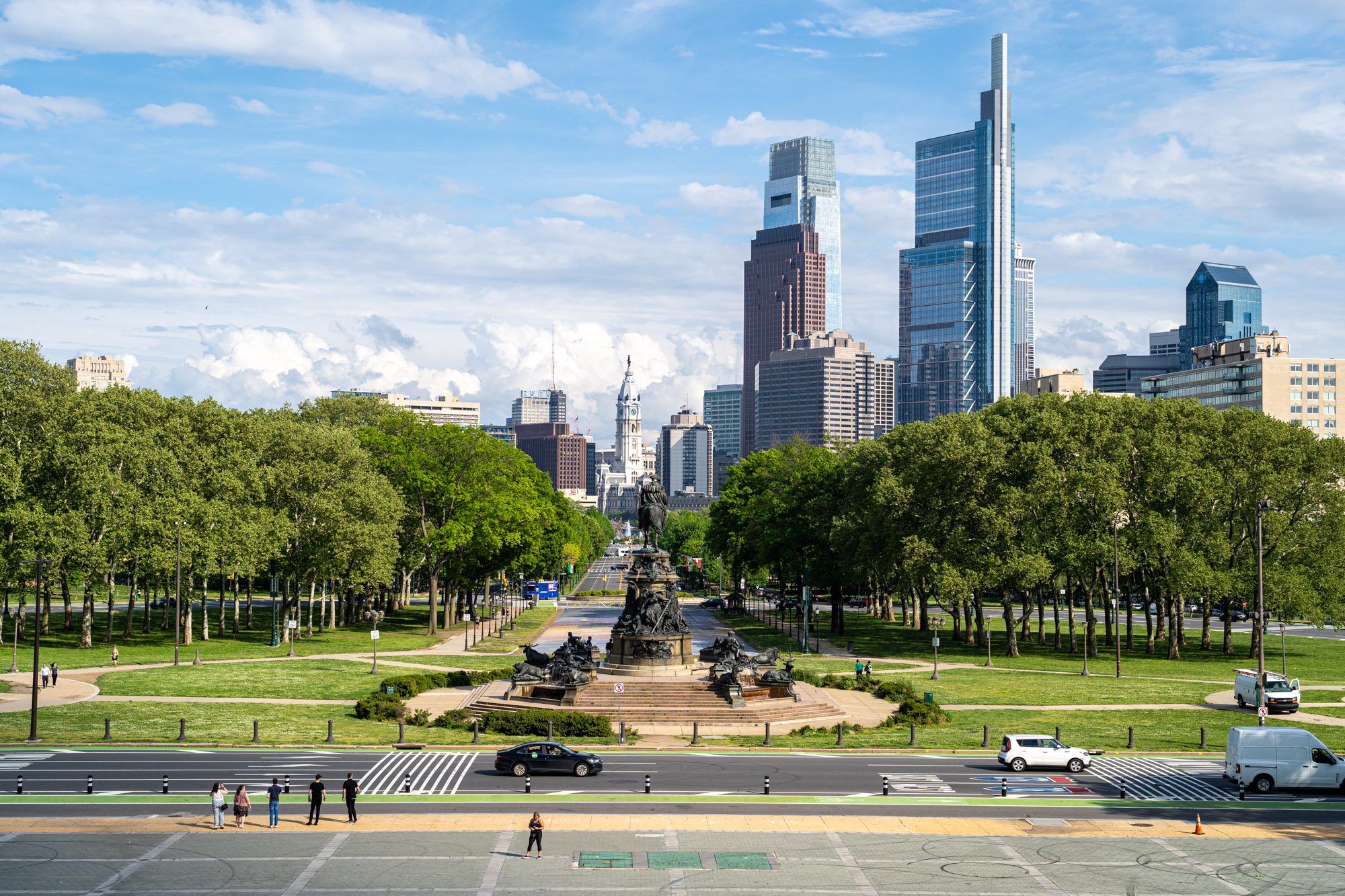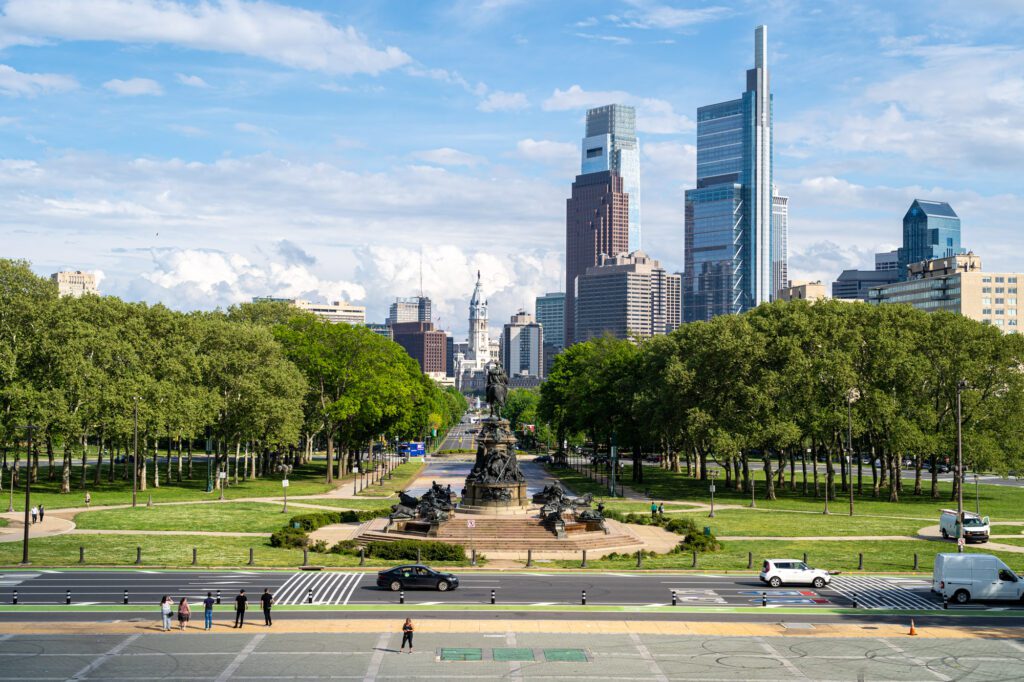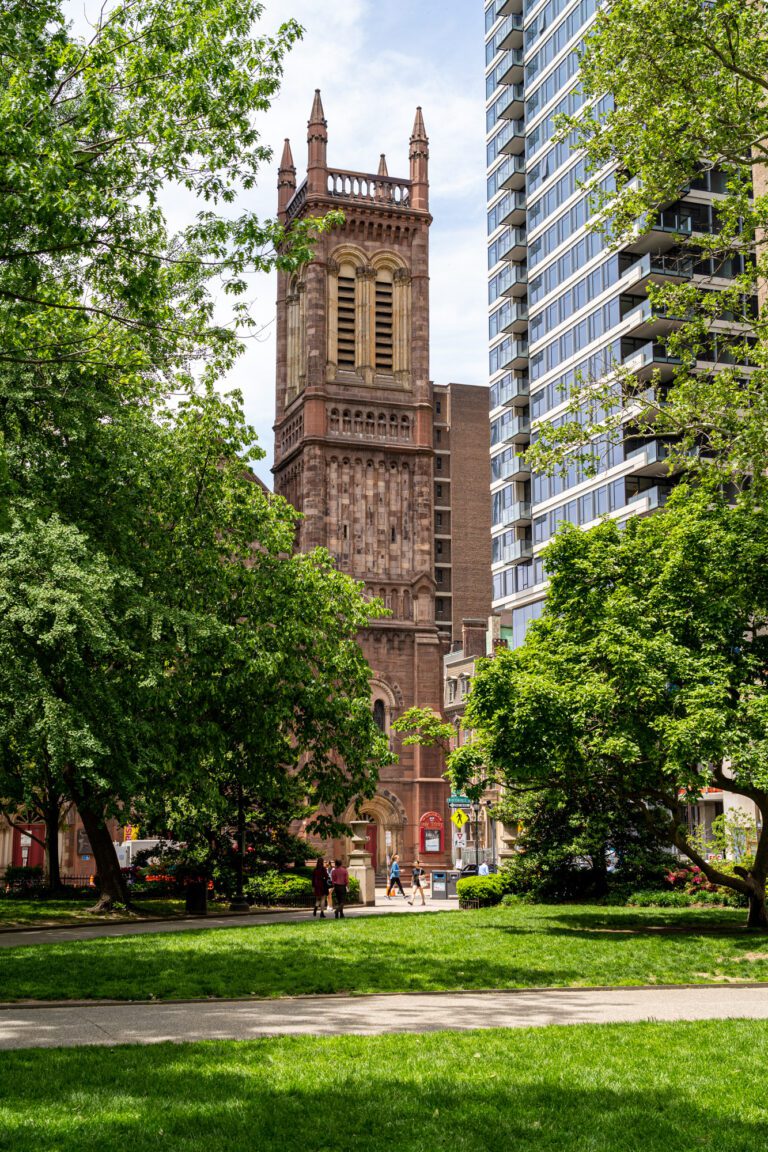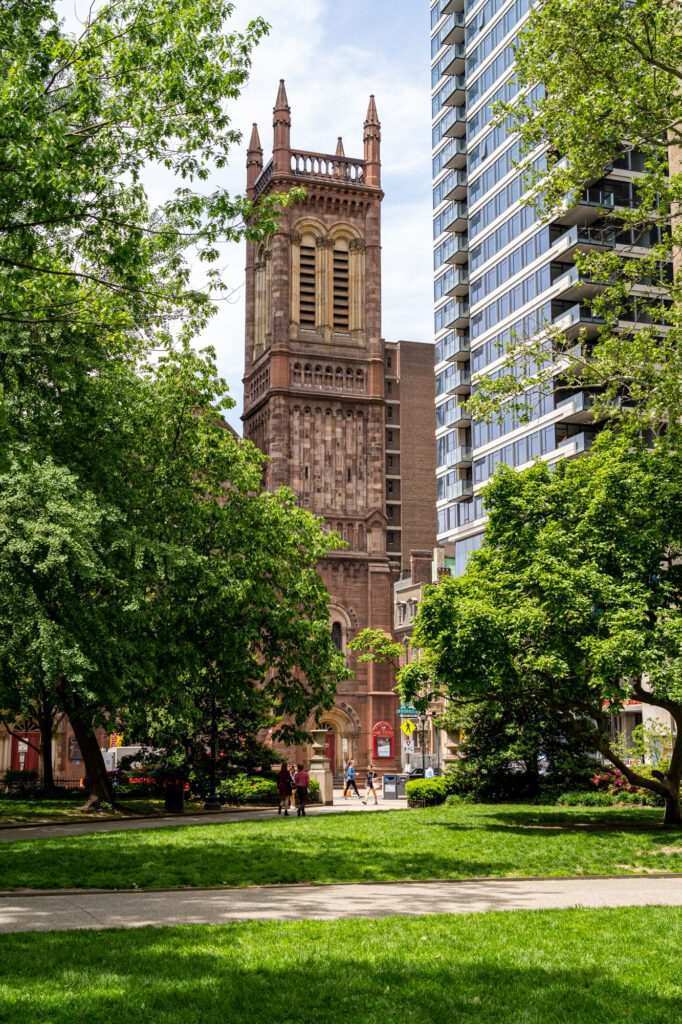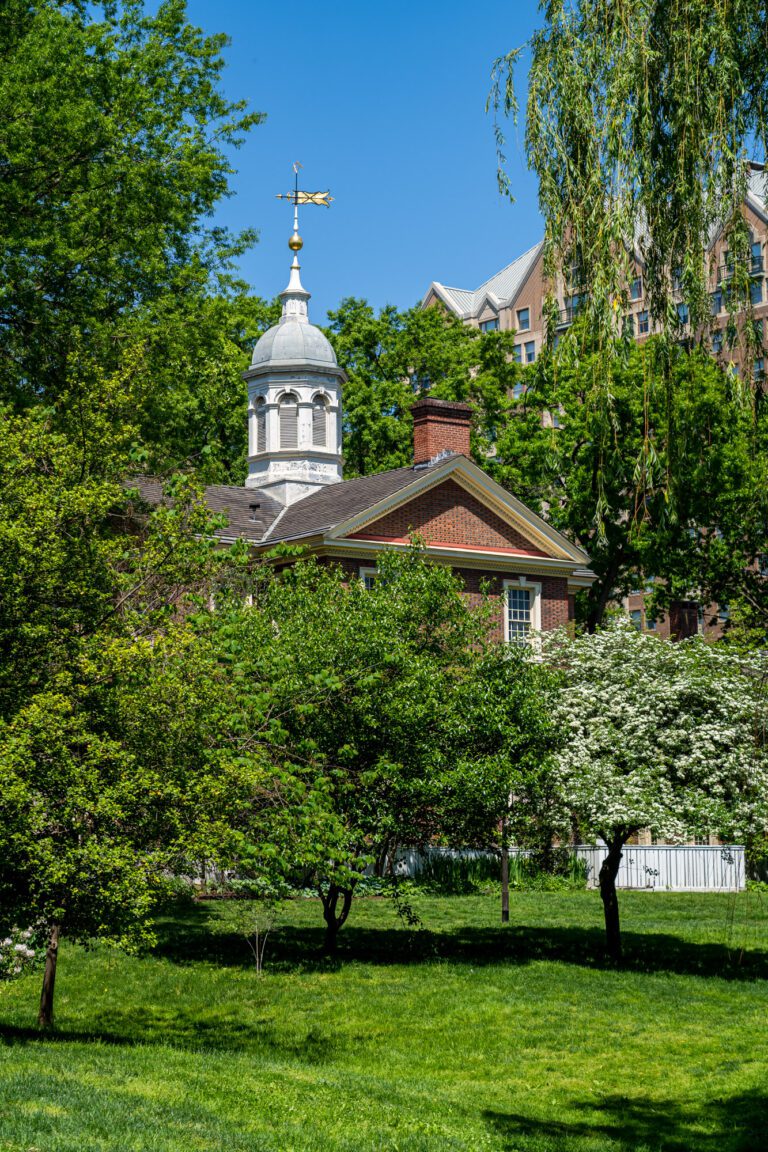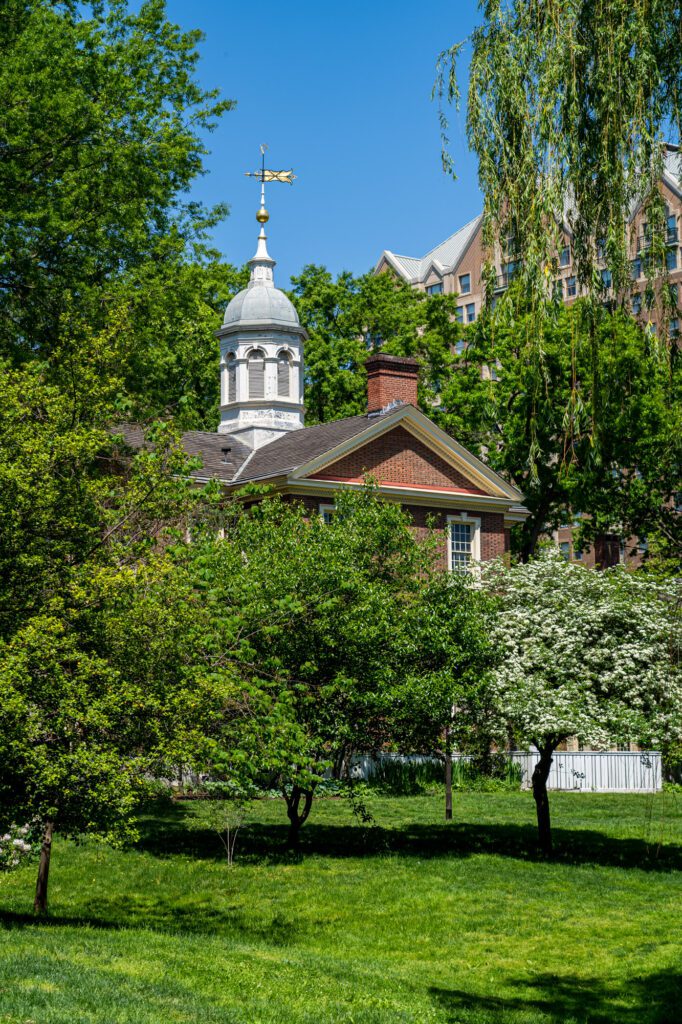 Disclaimer: Some of the links in this post, like hotel links, are affiliate links, meaning at no additional cost to you, we make a little bit of money if you click through and book. That being said, we would never recommend something to you that we don't stand behind 100%.
Where to Stay in Philadelphia: The 3 Best Areas to Stay in Philly
For each of the three areas we'll cover below, we'll give you all the information you need to decide which is the right neighborhood for you.
We're strong believers that the best way to do it is to first pick the neighborhood you want to stay in, then pick a place within that neighborhood.
That's what you'll see below – we've organized this guide to first cover the neighborhoods, then recommend some cool places to stay within each neighborhood. 
We'll start with a brief overview of the neighborhood – where is it, what makes it special – before diving into a detailed list of the pros and cons of staying there.
Then we'll give you some of the places we discovered that we enjoyed (and think you will too), and a few handpicked places to stay that stood out to us for one reason or another. 
At the end of the day, you're probably choosing between two neighborhoods here.
The center of Philadelphia – sandwiched between the Schuylkill and Delaware rivers – is relatively compact, which means there aren't really a whole lot of options for tourists.
It comes down to whether you want to be closer to all the historical stuff (Old City), or closer to the better food and drink options (Rittenhouse Square). 
Some guides will include places like University City – which is across the river to the west and is home to the University of Pennsylvania (you know it as "Penn") and Fishtown, a gentrifying area north of Old City. For 99% of visitors to Philadelphia, we don't think they'd make a good place to stay because they're a little too far out.
If you've got three days or less in the city, we think you should try to stay somewhere that's walkable to the main sights so you're not spending all your time going back and forth between your hotel and the places you're exploring.
The exception is if you're visiting the University of Pennsylvania. Then it probably makes sense to stay over in University City near the campus.
Don't have time to read the whole guide below? No worries. Here's a summary to help you get your search started.
My overall recommendation is to stay within about two or three blocks of Rittenhouse Square, which is by far my favorite part of Philadelphia. It's a little further away from Old City, where you'll find tourist attractions like the Liberty Bell and Independence Hall, but it's a neighborhood full of great places to eat and drink, and it's central to most of the other places you'll want to visit, including the three art museums that are a 15 minute walk to the north. Roost Rittenhouse Square is THE place to stay if you're looking for a stylish, spacious apartment with amenities similar to a boutique hotel. There are also two stylish and affordable hotels here – the Hyatt Centric and the Motto by Hilton.


If you want to be in the middle of all the American Revolution history, stay in Old City, which is on the banks of the Delaware River on the eastern end of the city center. This is the historic city center of Philadelphia, dating back to colonial times, and is home to the vast majority of revolutionary history sites, which are all centered around Independence National Historical Park. The neighborhood to the east of that park is full of art galleries, restaurants, locally owned shops, and more, and is well worth walking around to explore. For a stylish apartment, stay at Lokal Old City, which is where I stayed and is in my top 5 best places I've EVER stayed. It's not cheap, but the apartments are gorgeous, thoughtfully laid out, and have full kitchens, which I appreciated and used. For a hotel in a fantastic location right across the street from Independence Hall, stay at the Kimpton Monaco.
Rittenhouse Square: The Coolest Area in Philadelphia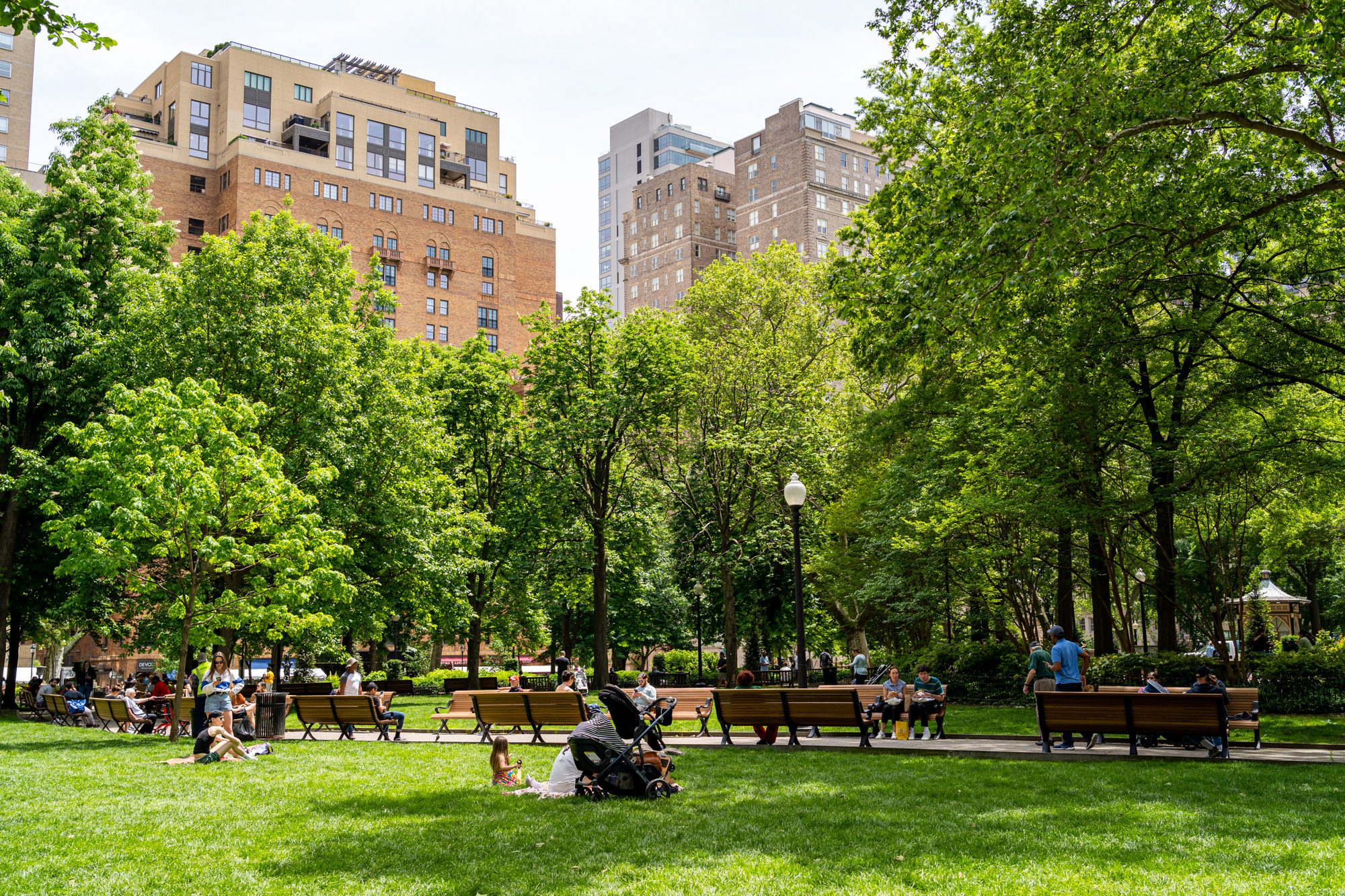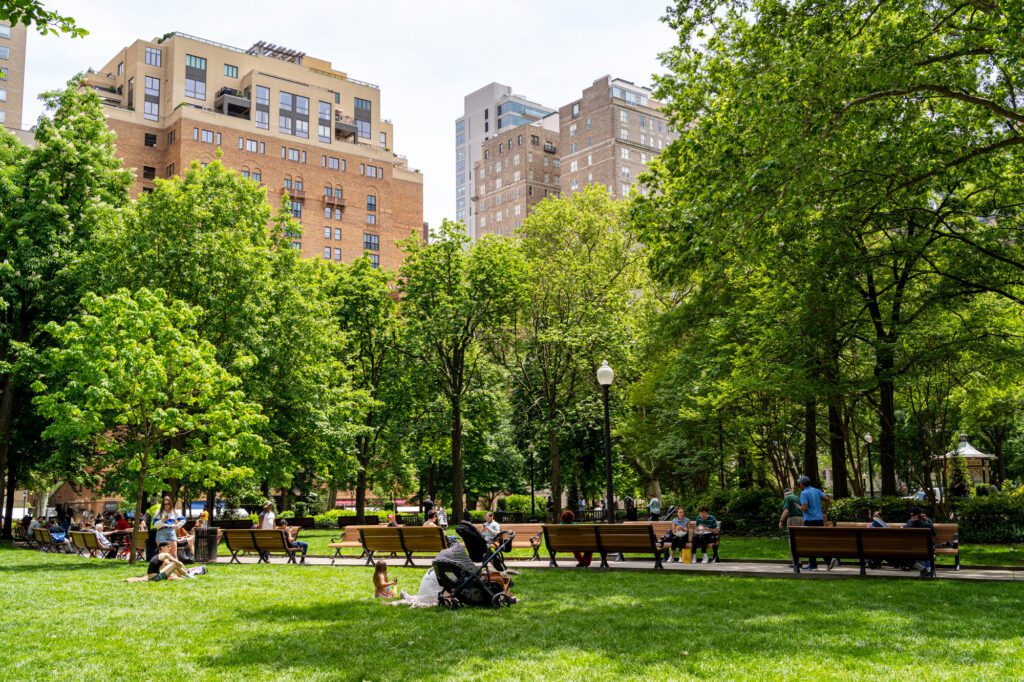 The area around Rittenhouse Square was my personal favorite part of the city, and I found myself there every single day of my Philadelphia itinerary for one reason or another.
One day, it was to grab coffee at Elixr. Another day, it was to go to happy hour at Mission Taqueria.
This area is home to some of the best places to eat and drink in the city, which is why it sits at the top of my list of the best areas to stay in Philadelphia. 
My travel philosophy can be summed up by "eat-walk-eat," so it makes sense that this area would find its way to the top.
While I decided to stay in Old City instead, I found myself slightly regretting that decision because I enjoyed this area so much.
Not only is it a great place to eat and drink, but the location is nice and central to most of Philadelphia's attractions (with the exception of Old City, which is a 15 minute subway ride or taxi away).
To the north, you'll find the city's three main art museums, which are about a 15 minute walk from the park.
As you venture west, you'll first find yourself in the midst of the cute row houses that are emblematic of the east coast (we don't have those on the west coast), and then you'll arrive at the Schuylkill River. 
To the east is Reading Terminal Market and, further away, Old City.
And about four blocks south is South Street, which you can follow east to Jim's, which was the local pick for the best Philly Cheesesteak in town (TWO different people I met recommended it).
Between the great food and drinks, and the central location that means you'll be able to walk to almost everything in Philadelphia, this place deserves its spot at the top of our list of the best places to stay in Philadelphia.
Plus, it has some pretty cool hotels, too!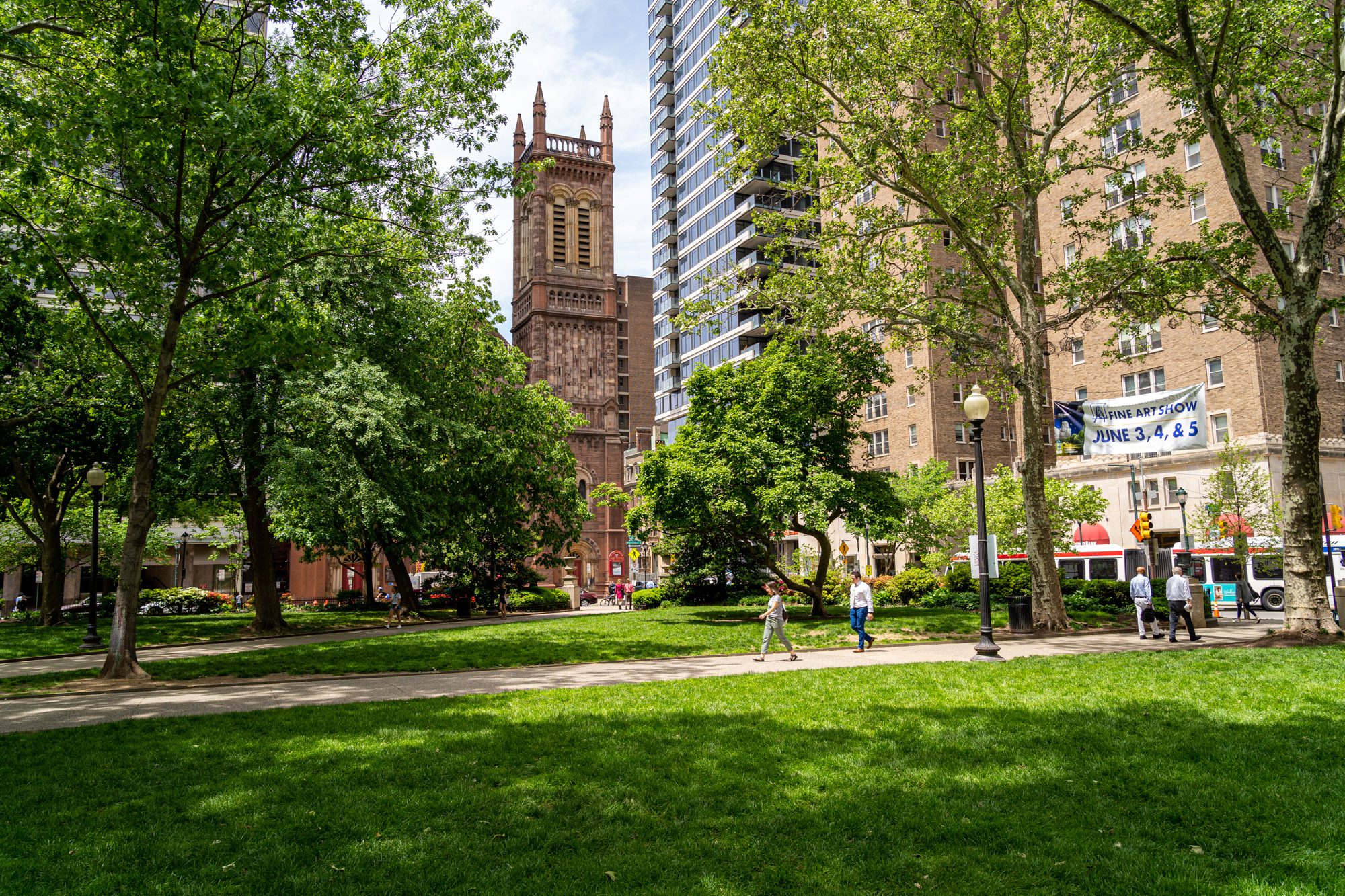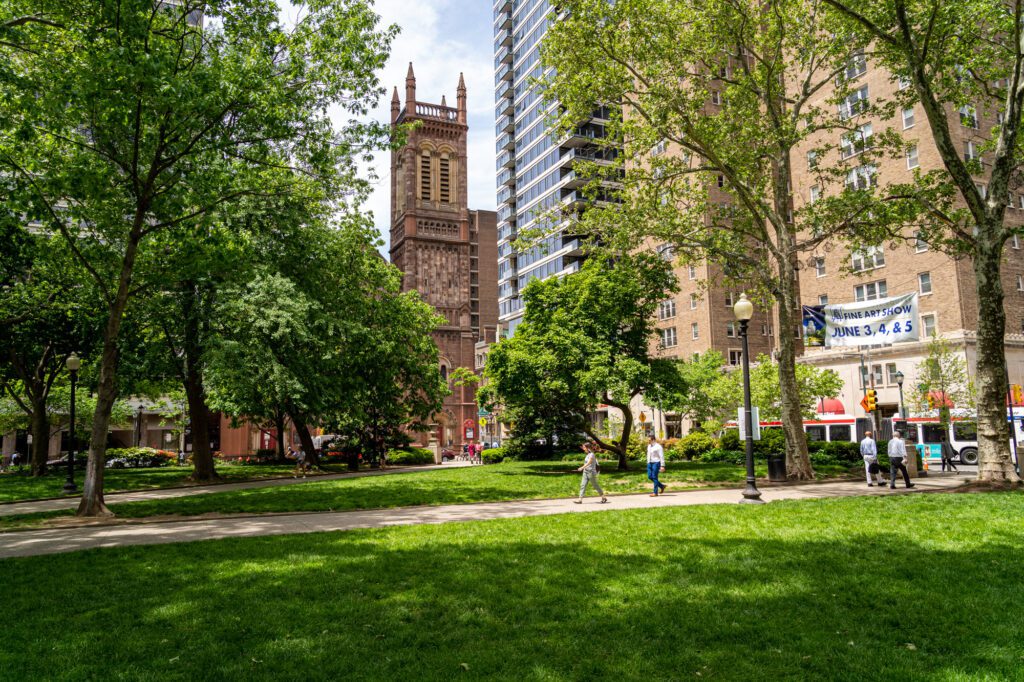 Pros and Cons of Staying near Rittenhouse Square
Pros of staying near Rittenhouse Square
Rittenhouse Square is lovely. The centerpiece of this part of the city is going to be Rittenhouse Square, which is a pleasant spot to spend a sunny morning or afternoon people watching and basking in the sun. Unless, of course, it's summer, in which case you're probably going to be seeking out the cover of the trees.


Great food and drinks. From restaurants to bars to coffee shops, this area is packed with some of Philly's best places to eat (outside of South Philly), mostly because they cater to the office workers that spend their days nearby.


Walkable to the museums. You'll be within walking distance of the trio of art museums on the northern edge of Center City. We probably wouldn't spend all of your time in a museum, but it's worth choosing one (we'd go with either the Rodin Museum or the Graves Foundation) and spending a few hours on it.
Cons of staying near Rittenhouse Square
It's (relatively) far from Old City. Most of Philadelphia's historical sights are on the eastern side of Center City, and Rittenhouse Square sits on the western side. It's going to take 30 minutes to walk between them. Which, all things considered, is actually not that bad compared to places like New York City.


It's expensive. This area is one of the most desirable locations in the city, so as you might imagine, prices are high. Philadelphia is a relatively affordable city compared to Boston or NYC, but if you're on a tight budget, you'll probably need to look elsewhere (like to the Center City).
Highlights Around Rittenhouse Square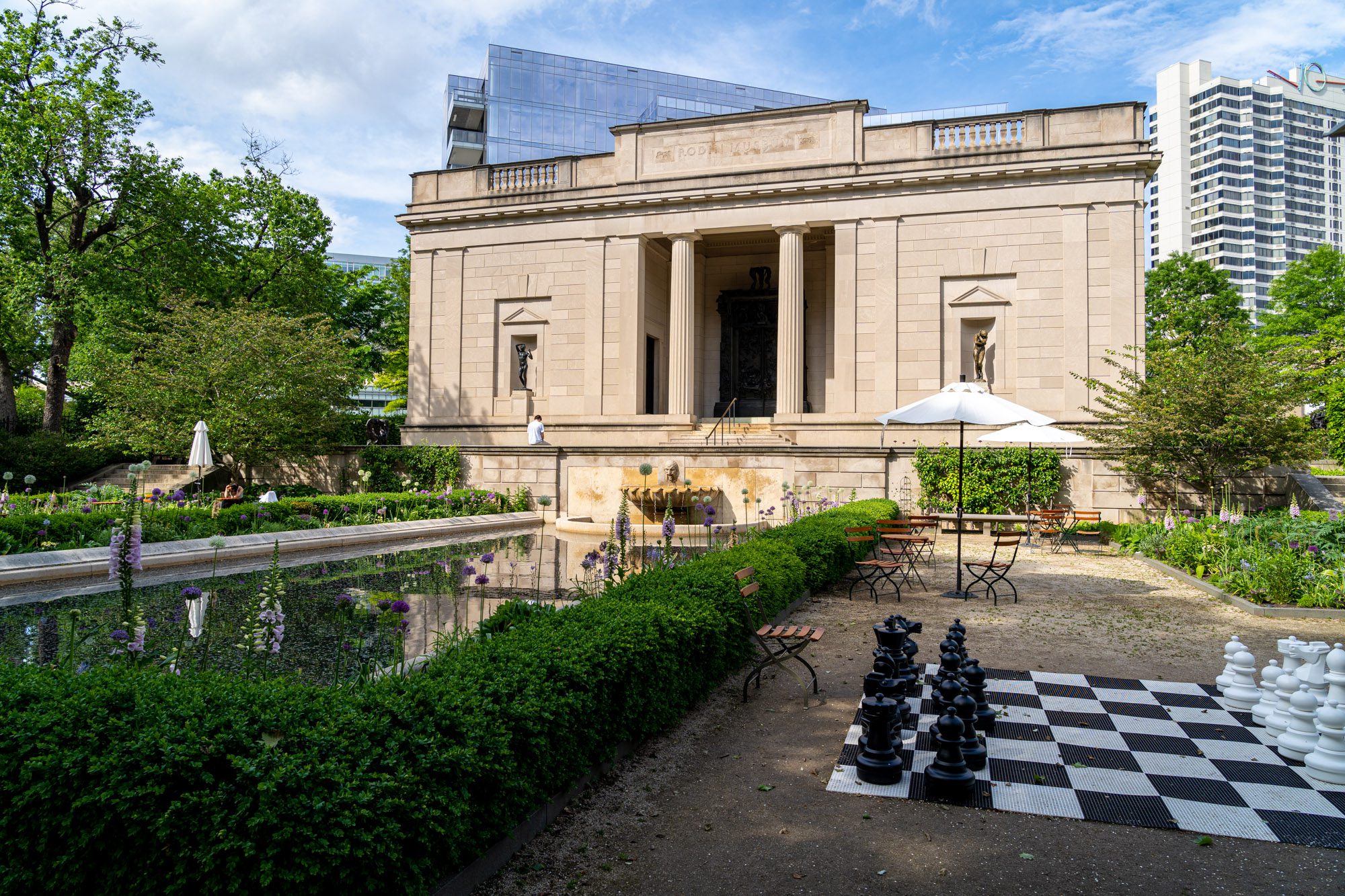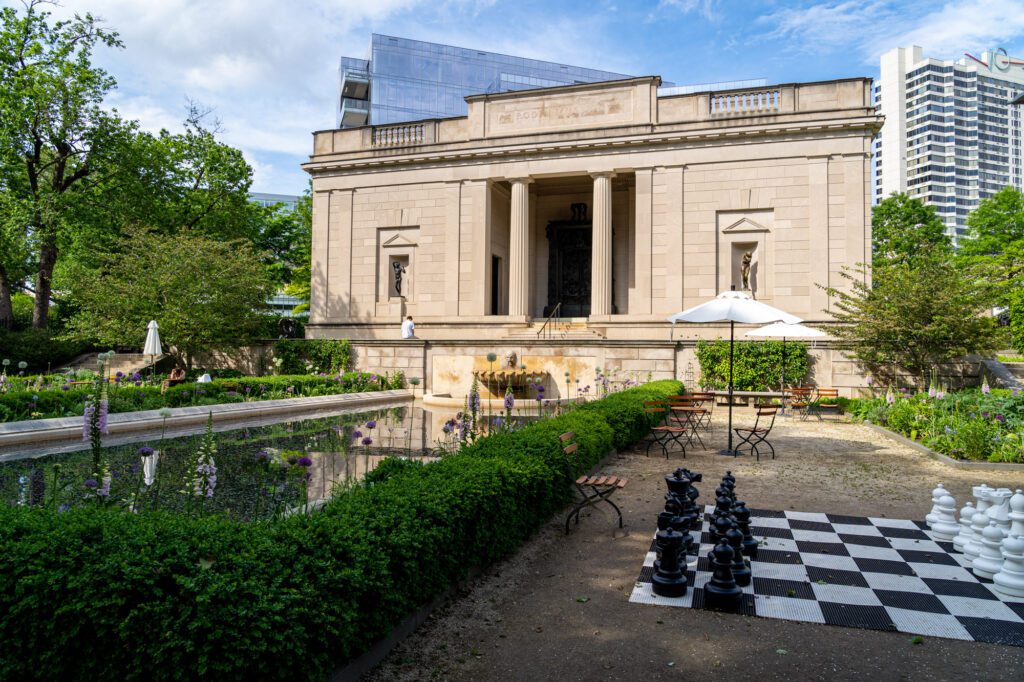 Rittenhouse Square: A very, very pleasant square block in the middle of Philadelphia's towering office buildings with a burst of greenery in a concrete jungle. I found myself here multiple times, basking in the warm sun during my trip in the middle of spring, though the trees would probably be more useful for shade in the sweltering summer months.
Mission Taqueria: Go for the churros with chocolate and dulce de leche dipping sauces. Stay for the cauliflower tacos with peanut salsa. Or the guacamole. Or the $6 margaritas during happy hour (4:00 – 6:00 pm, Tuesday to Friday).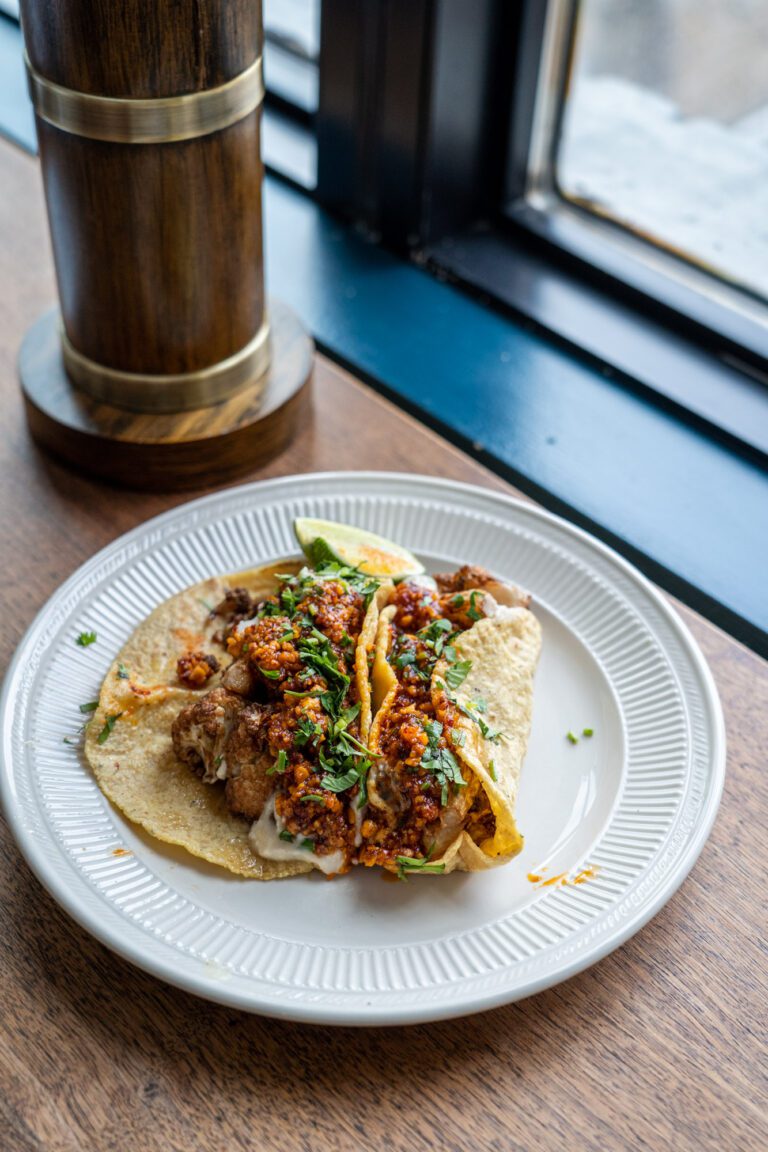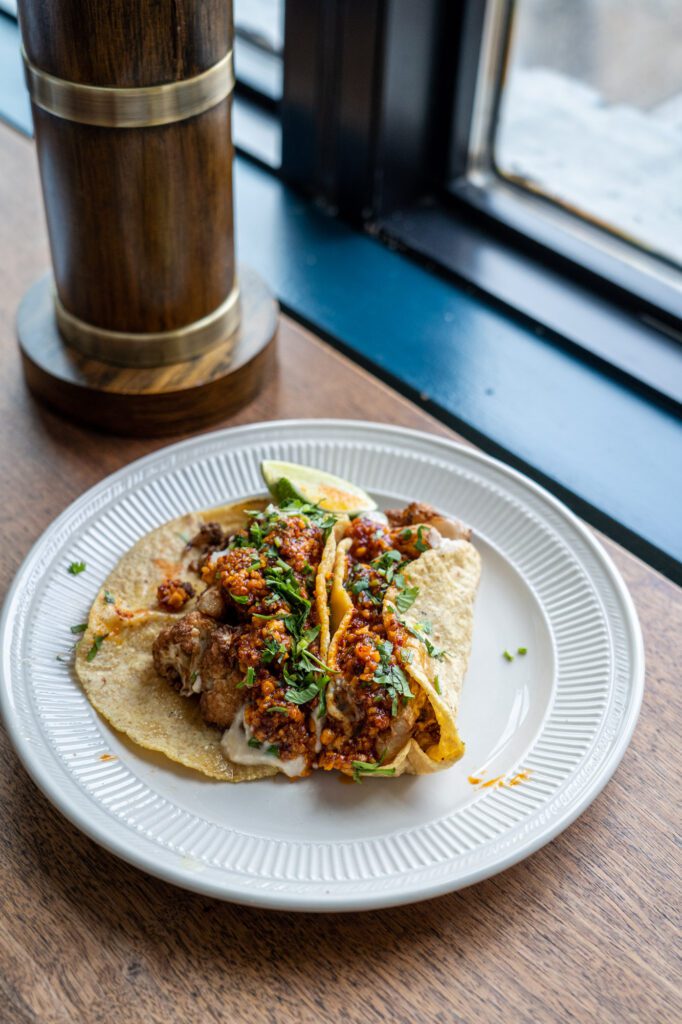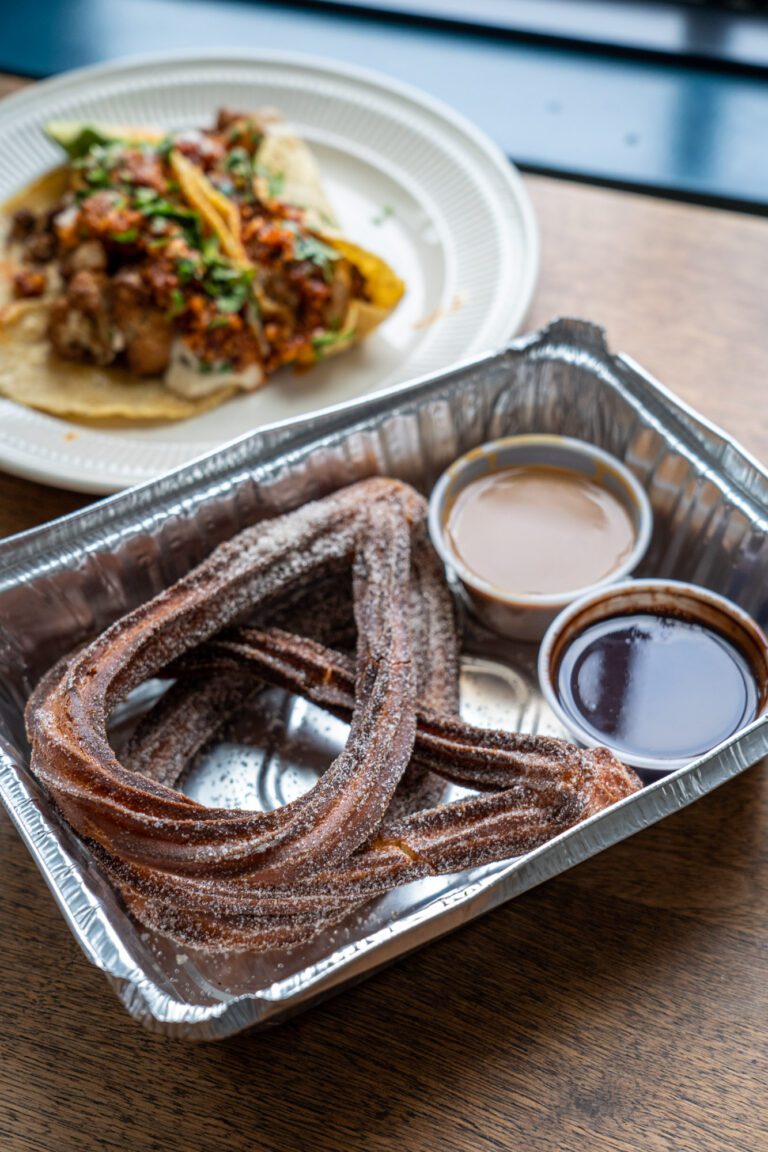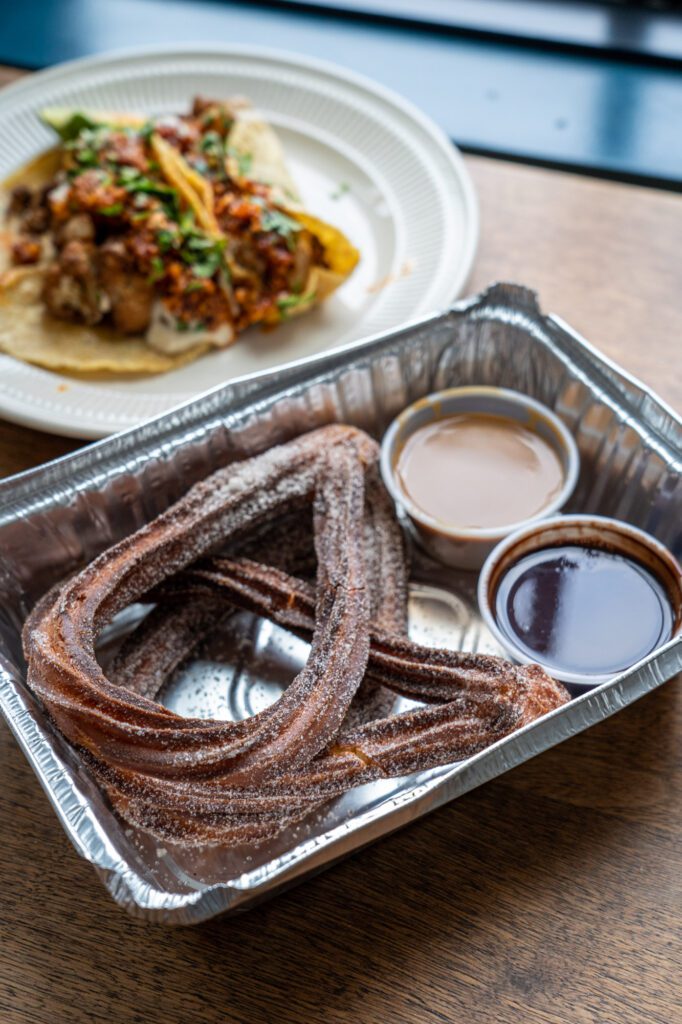 Elixr Coffee: My favorite coffee in Philadelphia came from this spot, tucked away in an alley a couple of blocks from Rittenhouse Square. They're one of the OG coffee roasters in the city, operating since 2010 before the specialty coffee wave really hit its stride in the United States. They're all about the light roasts, which bring out the brighter flavors in the coffees they release, which aligns perfectly with my preferences. They have pour over options, different espresso-based drinks, cold brew, and some fun specialty seasonal drinks.
Ultimo Coffee: Another great coffee roaster near the park, this time a block west of Rittenhouse Square. Their chai is fantastic.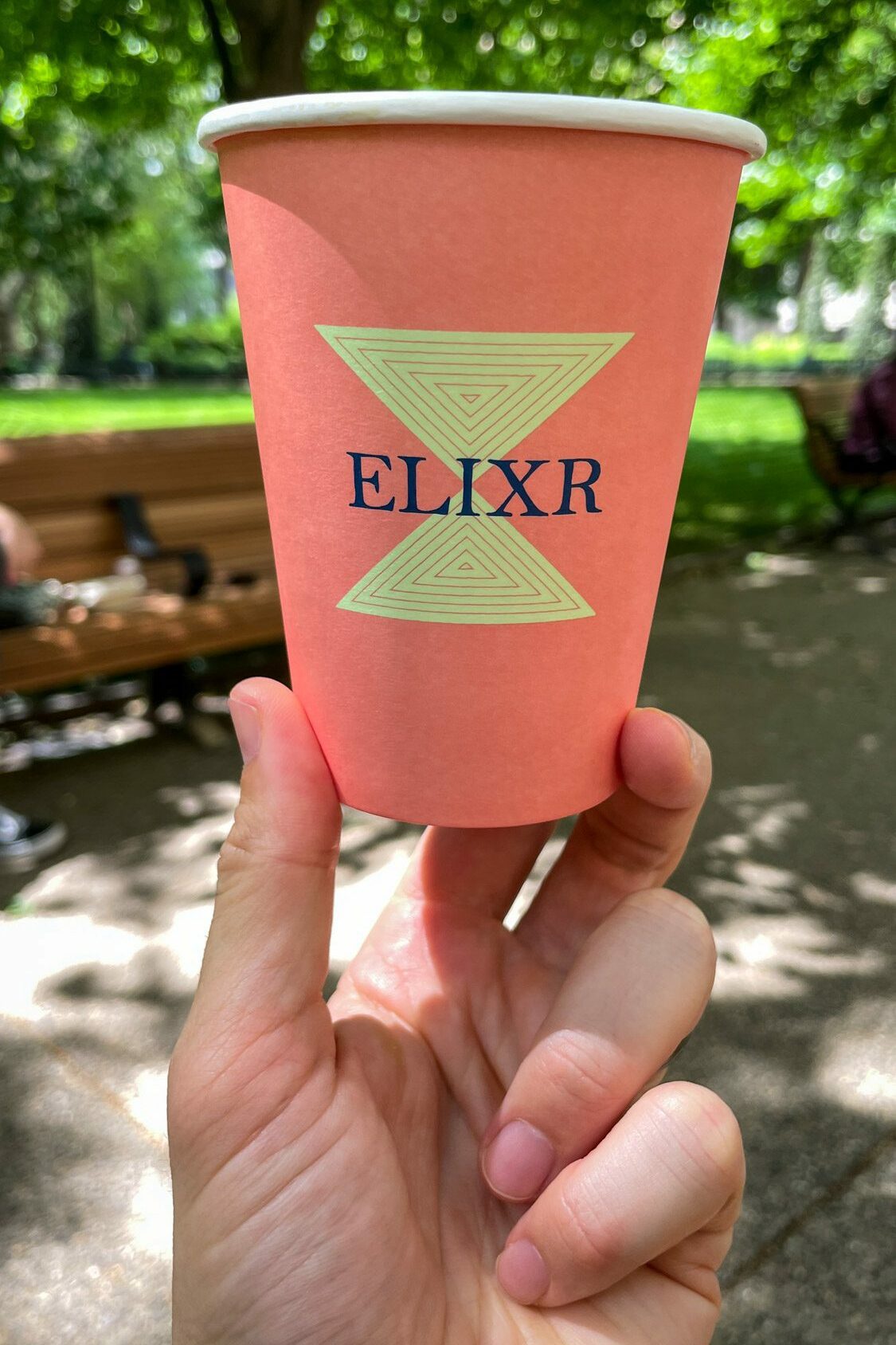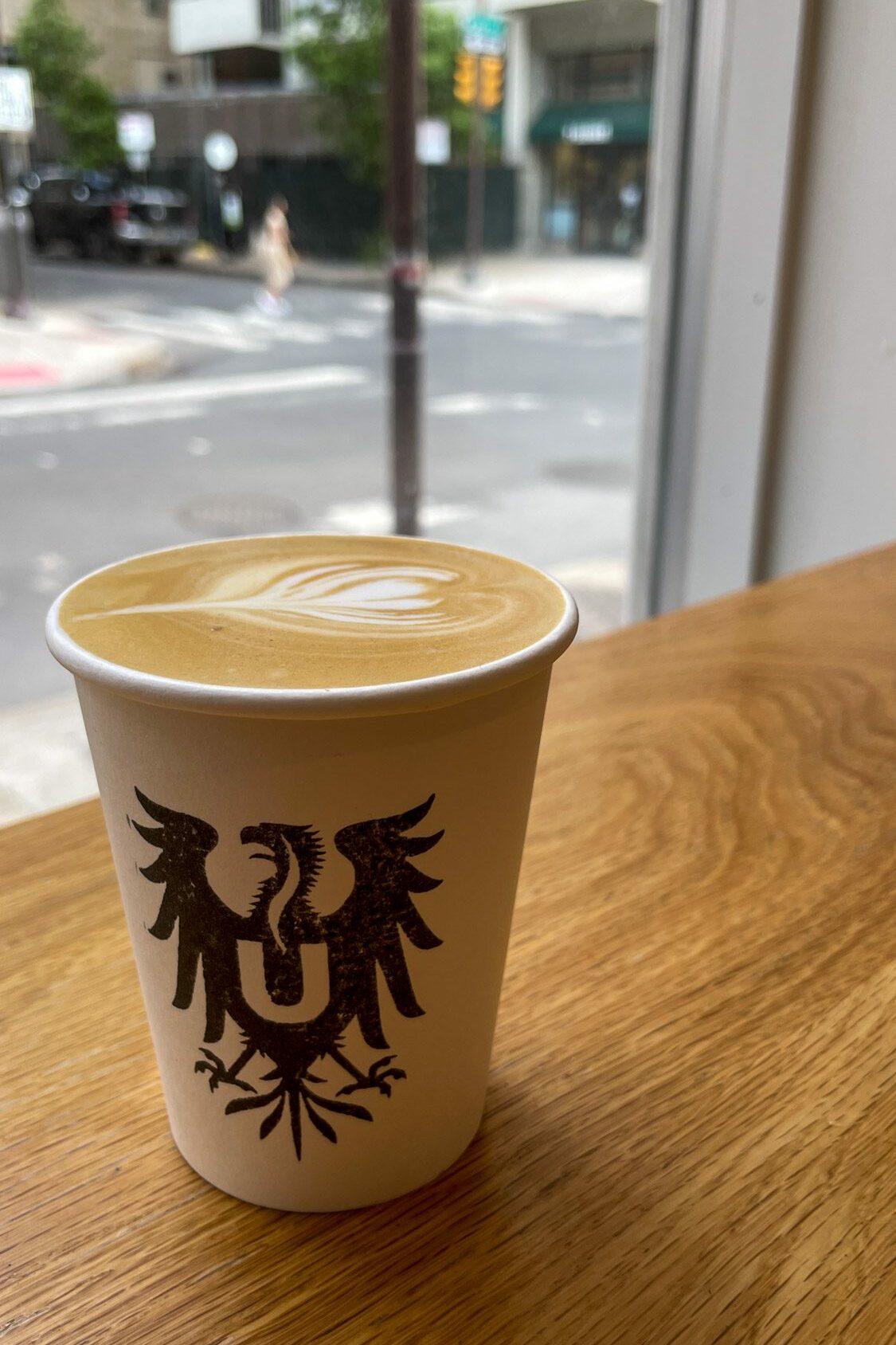 The Rodin Museum: The Rodin Museum in Paris is probably our favorite museum in the city, which is packed full of way too many amazing museums to try to fit into a couple of days of visiting. This one is similar – it follows the life and work of Auguste Rodin, the French sculptor who is most famous for the Thinker, but was a pioneer in exploring the curves and contours of the human body through his sculptures. I was confused as to how they have a copy of the Thinker and Gates of Hell too, which we saw in Paris, but apparently there are multiple versions out there, including the ones here.
The Best Places to Stay near Rittenhouse Square
Here are three of the best places to stay in Philadelphia near Rittenhouse Square, including a nice apartment hotel and two solid mid range hotels.
Roost Rittenhouse Square: A Cross Between a Boutique Hotel & Apartments
I had a room booked at Roost Rittenhouse Square, but ultimately decided that I cared more about being close to the stuff in Old City, so I decided to cancel my stay and stay at Lokal Old City instead.
Roost is a great concept that combines the benefits of staying in a boutique hotel – a concierge who can help you plan your trip, high end bath products, comfy beds – and the comfort of staying in an apartment – like a full kitchen and more space to spread out.
We've stayed at multiple places like this over the past couple of years in London, Madrid, NYC, and Paris, and one thing we'll say is that it's important to have a 24/7 front desk in case anything comes up. This place has that!
The apartments themselves are very, very spacious (especially for the price). Like we touched on above, they all have full kitchens with nice appliances and all the cookware you'll need, and each unit has a full washer and dryer (though, they note, no detergent).
They come in a couple of different layouts to accommodate different group sizes – studio, one bedroom, and two bedroom. 
The studio apartments, which clock in at more than 500 square feet (which is HUGE), are plenty of space for solo travelers and couples, while the one and two bedroom apartments have more space for groups.
The beds are consistently rated as super comfortable (9.0+ rating from people who have stayed there), bath products are from Davines MOMO, coffee is from local La Colombe, and you'll have a 4k TV with Apple TV that can be used to stream to your heart's content.
The building is two blocks north of Rittenhouse Square, which is a nice location because all the bars and restaurants around Rittenhouse are within walking distance, and so are the museums that are up to the north.
It's a 15 minute walk from Roost Rittenhouse to the Rodin Museum, for example, and about five minutes more to the Philadelphia Museum of Art (and the Rocky Statue). 
If they don't have availability for your dates, they have another location that is very similar in terms of price, amenities, style, and location called Roost Midtown.
It's a few blocks east, which is a less charming location, but still close enough to the square and all the stuff nearby. 
One note: It is pet-friendly, but there can be up to a $350 cleaning fee for pets, which kind of seems cost-prohibitive. Cats and dogs only, dogs must be under 40 pounds. Leave your Great Danes at home!
Hyatt Centric Center City: Affordable Option in a Great Location
This place is NICE for a Hyatt. I'm not sure why I have the idea that Hyatt hotels aren't all that cool or unique in my head, but the pictures of this stylish and affordable hotel blew away my expectations.
Then, I did more research, and the "Hyatt Centric" brand is their version of a hip, boutique hotel, which makes total sense.
The rooms at this affordable hotel are both huge and stylish (the standard King room is 300 square feet, which is massive by modern hotel standards), with lots of natural light and light wood tones throughout, and guests who have stayed there have rated the beds as a 9.2 in terms of how comfortable they are at the time of writing.
Some rooms have city views, though it'll cost you a little extra to reserve those. 
The location of the hotel is great too – it's a block and a half east of Rittenhouse Square, and a block and a half west of Elixr Coffee, the best coffee shop in Philadelphia in my humble opinion.
When it comes to amenities, it's fairly basic in terms of what you're going to get. They have a fitness center, meeting rooms, and an onsite bar and restaurant.
Pets are allowed – dogs under 50 lbs (or multiple dogs under 75 lbs total) – though there's a $100 fee for stays of one to six nights…which is honestly probably far less than you'd pay to have a dog sitter for two to three nights. 
For the price, this is an excellent option right near Rittenhouse Square, which is one of our favorite parts of downtown Philadelphia.
Important note: They have an extra 0.75% resort fee that you'll need to pay on arrival. We HATE these silly fees – they should absolutely be built into the cost of the room – but figured we'd call it out so you're not blindsided when you show up!
Motto by Hilton Rittenhouse Square: A Stylish Mid Range Hotel Two Blocks from the Park
Similar to the "Hyatt Centric" brand, the Motto by Hilton brand is all about bringing a younger, hipper energy to Hilton hotels.
That means smaller rooms with lots of techy amenities (connected TVs, the ability to control room temperature and lighting through an app, etc.), and local art, hip bars and restaurants, and more. 
One of the things that made me include this hotel is their innovative room layouts. While they definitely have the usual room styles, their double rooms – rooms with two beds – feature twin bunk beds, which is a more efficient use of space.
It's definitely not for all travelers, but if you're a small group on a budget, I think it's a cool idea. 
They also have bunk beds with a double on the bottom and a twin on top, which would be perfect for families with kids. They also have bigger "studios" with more space (300+ square feet) that can comfortably sleep three to four people.
They have a rooftop taqueria – two words I didn't think I needed to see together until…now – called El Techo (which seems like a lovely place for a margarita with a skyline view) and a couple of other onsite Mexican-inspired restaurants and cafes.
Parking here will cost you $35 a night (valet), with unlimited in/out privileges in a secure covered garage, which makes this a solid option if you have a car.
There's also a fitness center with weights and a Peloton bike, if you're trying to get in a workout during your trip. 
No pets allowed here.
The rooms are small, but the tech-enabled rooms are well-thought out, and if you've got a short trip, small rooms won't be too much of an issue because you'll be out and about exploring anyway.
Old City: Historic and Charming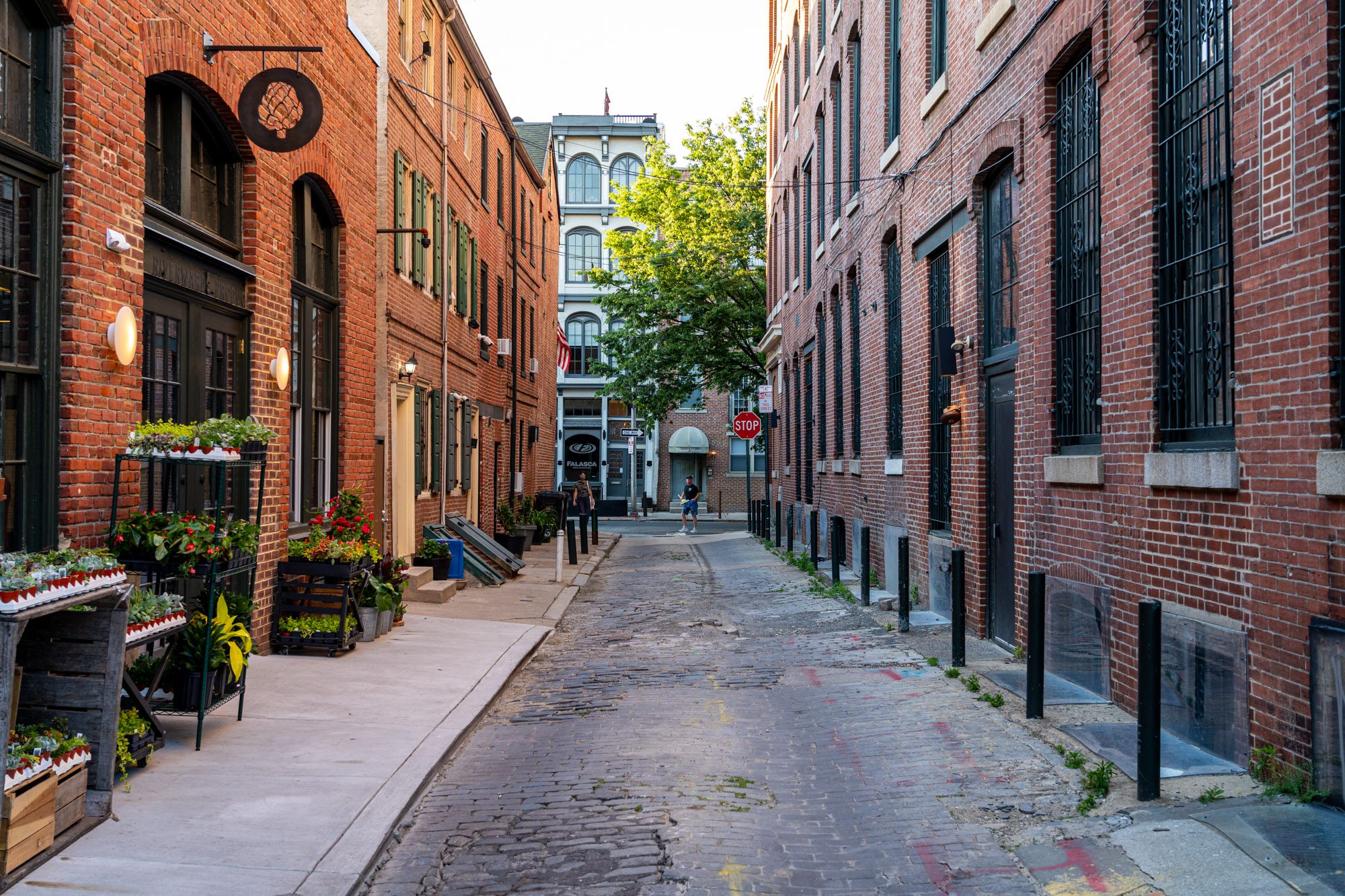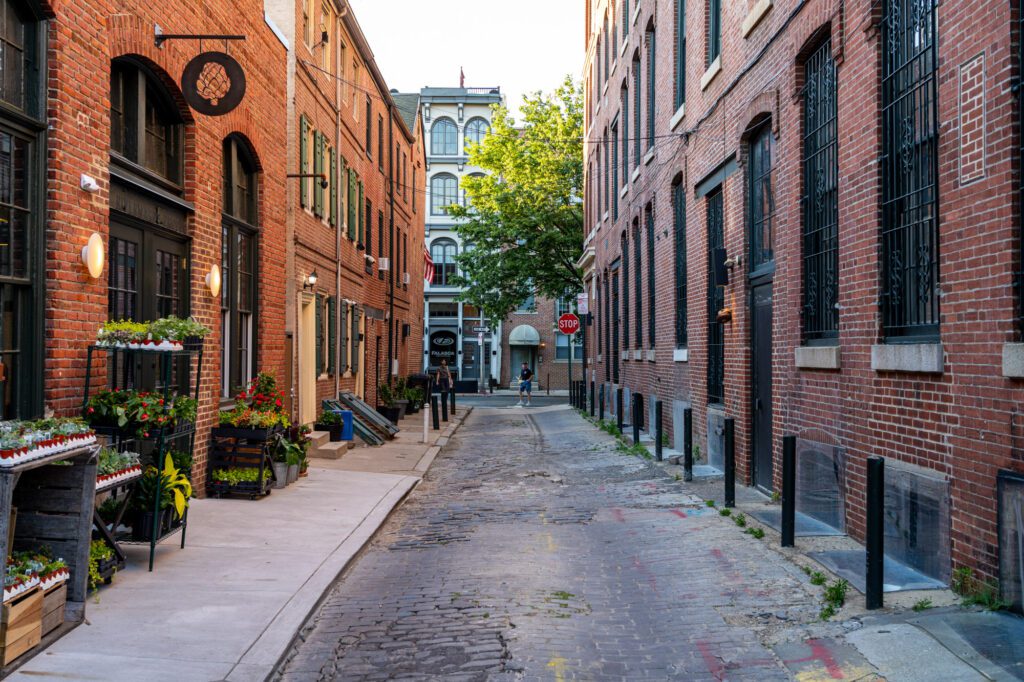 Old City is both a neighborhood, and the location of the original settlement of Philadelphia. Perched on the western bank of the Delaware River across from the New Jersey border, Old City is where the vast majority of history related to the American Revolution lives today.
Since then, the city expanded west, swallowing the entirety of the land between the Delaware and the Schuylkill Rivers. 
Old City is tourist central in Philadelphia, but that doesn't automatically make it a bad place to stay.
In fact, I stayed here, and would do it again if given the chance (though I'd probably opt for Rittenhouse Square, to be honest, for its proximity to the coffee shops and restaurants I liked).  
Its charming, tree-lined streets, and quintessential red brick buildings make it a very pleasant place to stay, and you'll find yourself within a couple of blocks of some of the most important places in early American history.
The biggest downside is that it's not particularly interesting in terms of food and drinks (though that's a generalization, and doesn't mean that there are ZERO good places to eat or drink).
However, it's an easy walk or bus ride down to South Philly or up to Fishtown, where you'll find more interesting food options.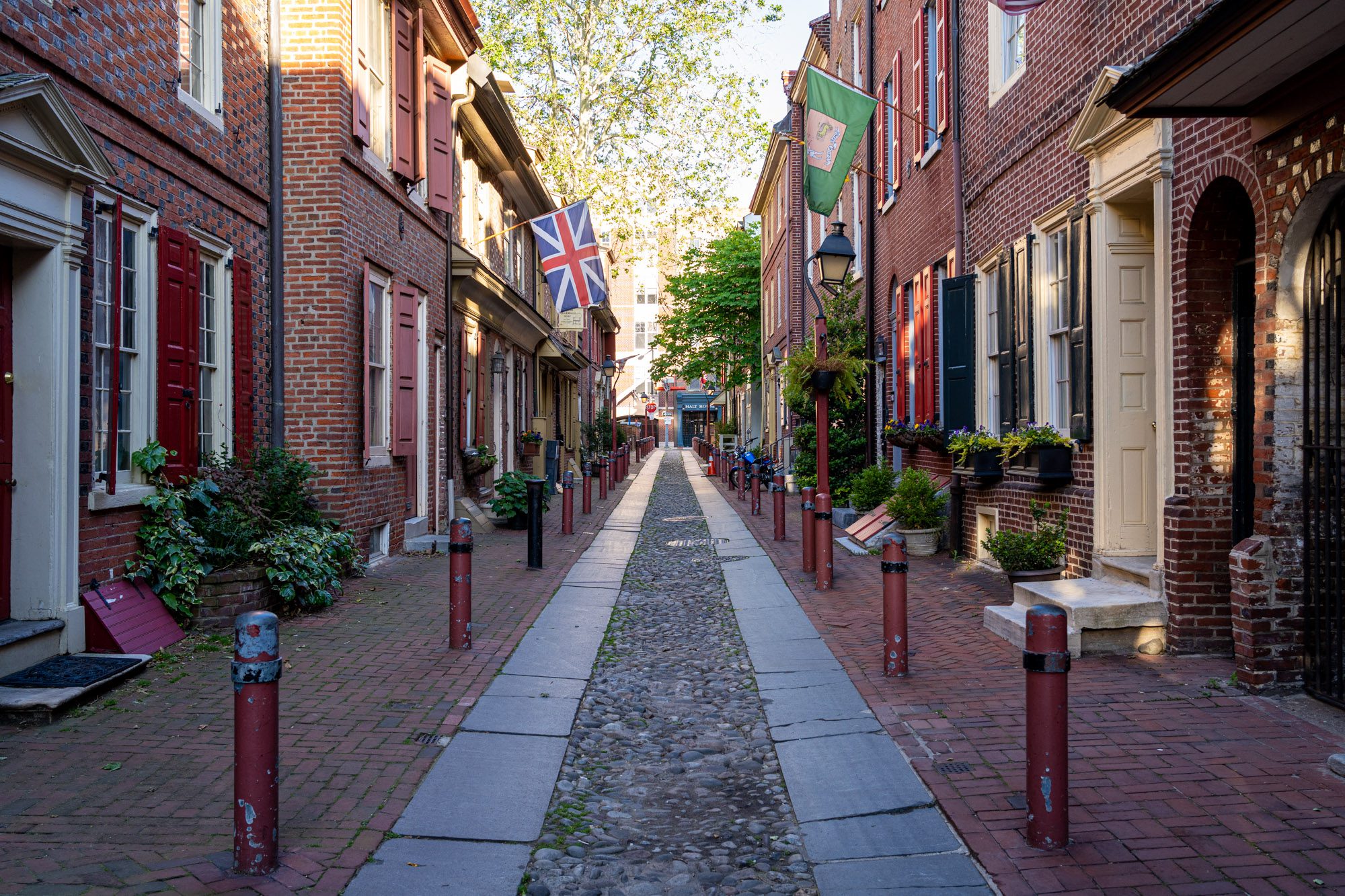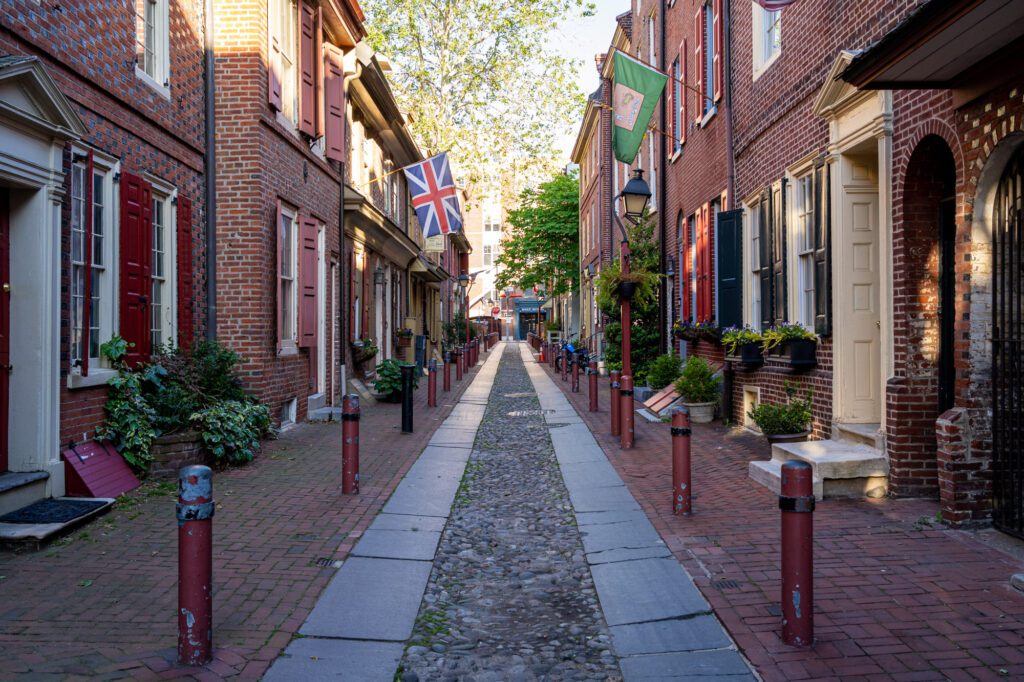 Pros and Cons of Staying in Old City
Pros of staying in Old City
It's charming. Red brick buildings. Cobblestone streets. Independence Hall. This is the oldest part of the city, and it shows. It has been revitalized in the past few decades, when local artists moved into the dilapidated formerly industrial area, bringing a variety of businesses along with them to support the growing artist community.


Revolutionary history is on your doorstep. As Hamilton would say – at least Lin Manuel Miranda's iteration – if you want to be in the room where it happened, this is it. If you stay here, you'll be within a few blocks of where the Continental Congress signed the Declaration of Independence, the original building where Congress met in the early days of the republic, and Ben Franklin's mansion and final resting place.
Cons of staying in Old City
It's far from the western end of the city. Places like Rittenhouse Square, the Rocky Statue, and the art museums near the Schuylkill River will be a little bit of a trek, and likely require some form of public transportation or rideshare to get to. However, keep in mind that unless you stay in the Center City (which we'll talk about below), you're going to have the opposite issue if you stay on the other end of the city.


There's not a whole lot of places to eat and drink. This is a generalization, sure, but for the most part, the dining scene in Philadelphia happens to the south and west of Old City. A good rule of thumb when traveling is that eating within a couple of blocks of a major tourist attraction is a bad idea. With a few exceptions, that holds true here.
Old City Highlights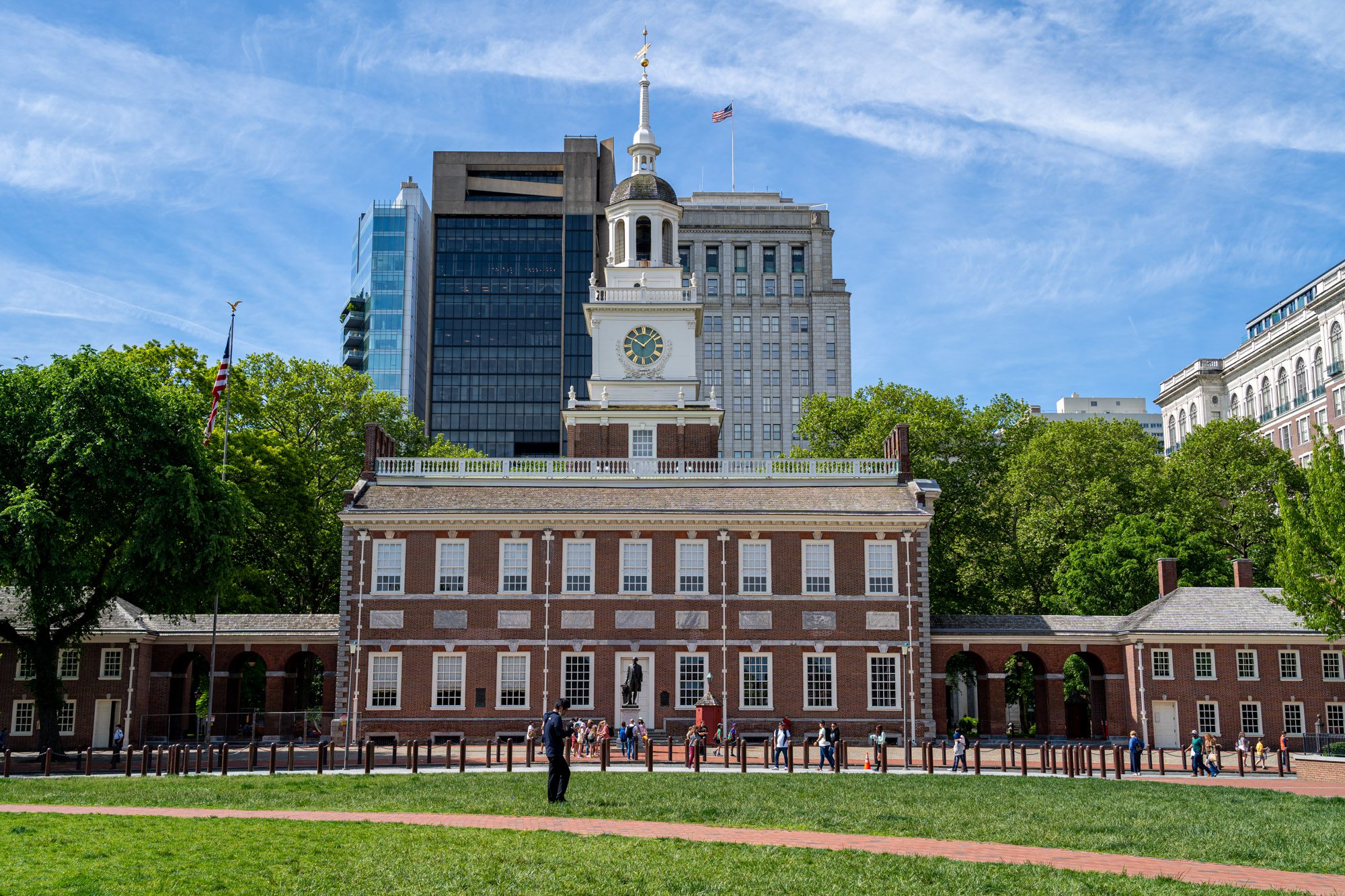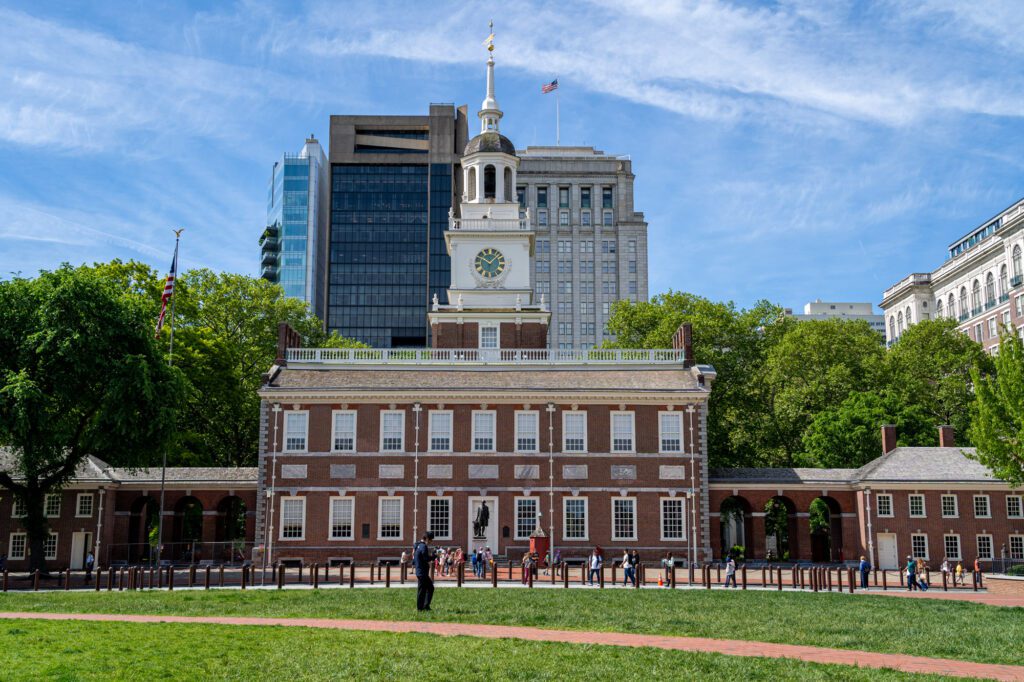 Here are a few places in Old City that I enjoyed, and think you might too.
The Museum of the American Revolution: I loved this museum. I didn't get a chance to go inside the replica of General Washington's tent because there were, quite literally, 300 school kids who were waiting in line, and the employee warned me that it might be a little hectic. I decided to pass. But the rest of the museum is amazing, starting with a quick video about the revolution, which it argues is an idea rather than a historical event. Then they take you through the history, bit by bit, with a bunch of personal anecdotes from primary sources, like privates in both armies, who give you an idea of what it was really like. It's an excellent museum, and is probably a must-visit in Philly If you're into Revolutionary history.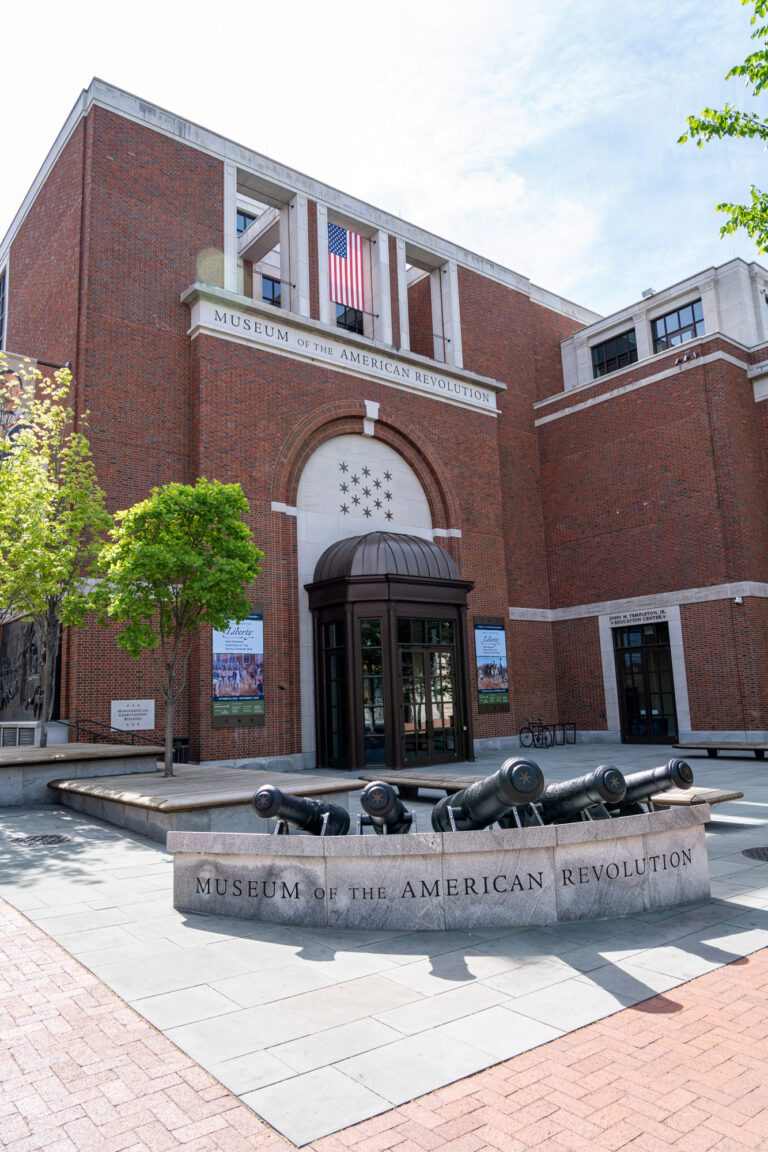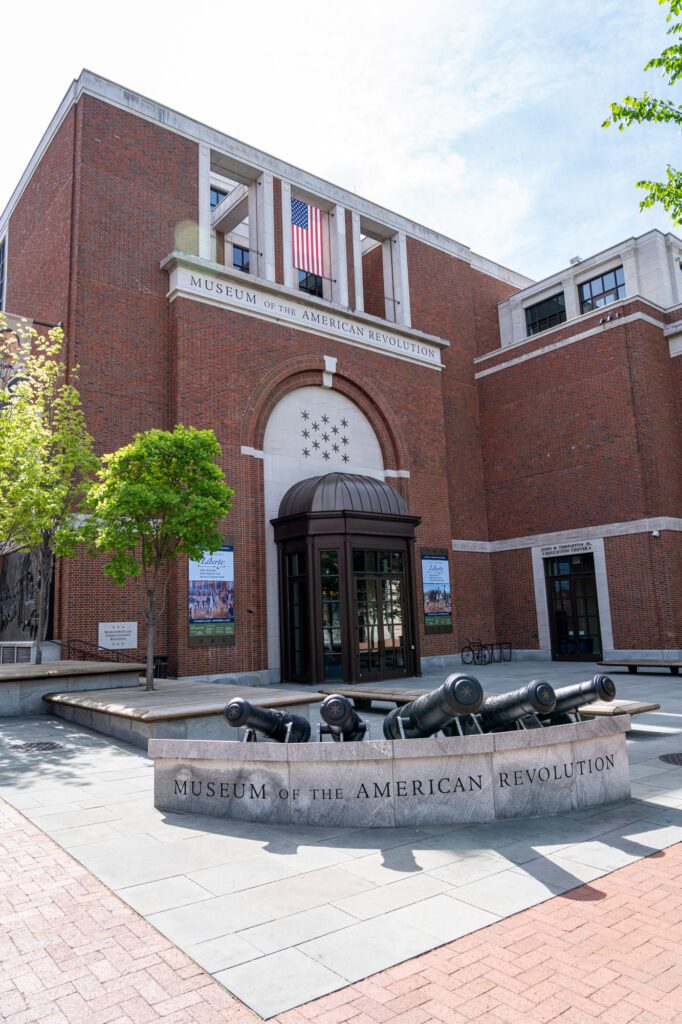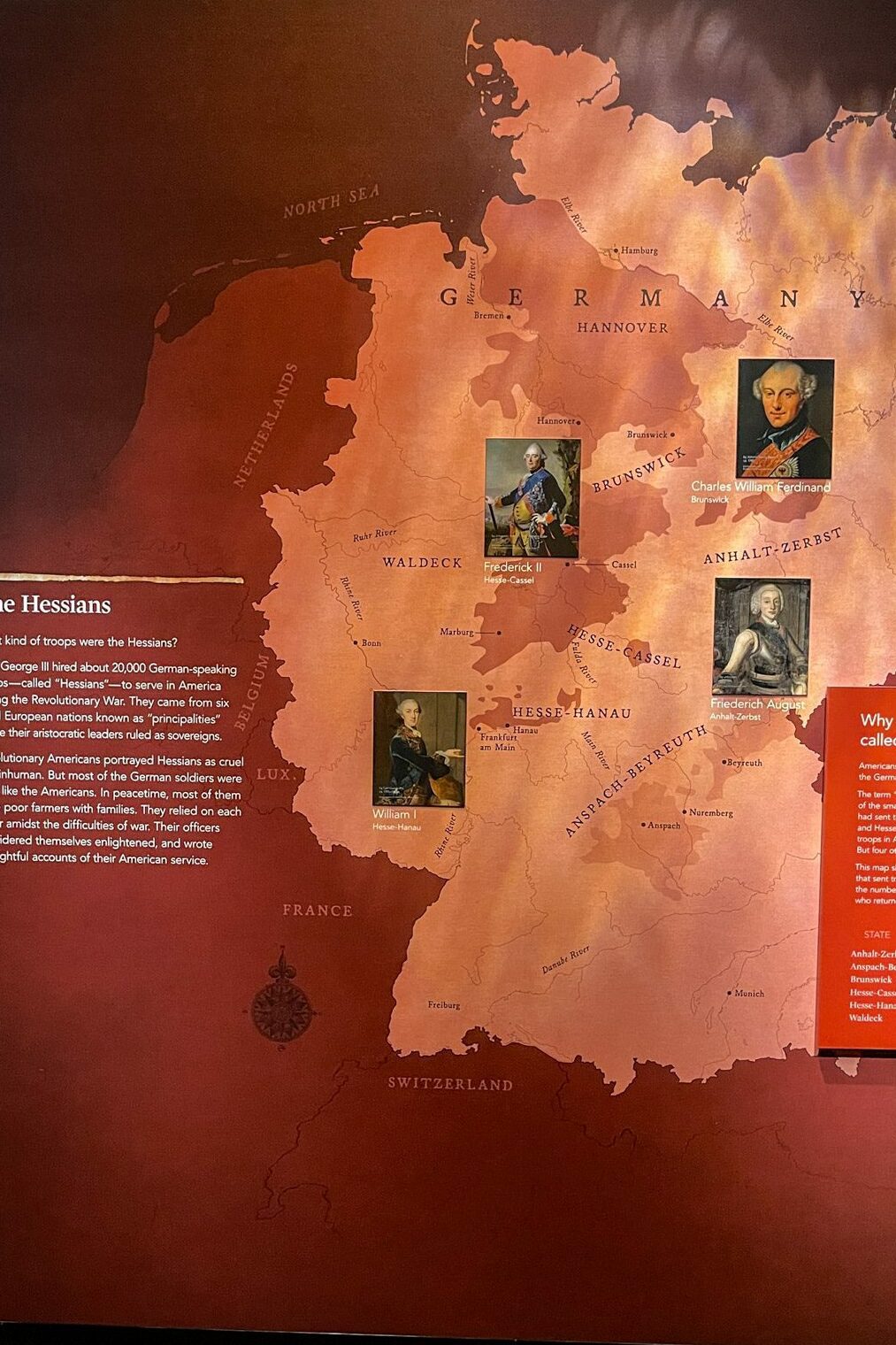 Independence Hall & Plaza: This is lumping together a few different sights, the most famous of which is the Liberty Bell, which is honestly a little disappointing (and, objectively, not a very good bell since it had to be recast twice AND still cracked again). But that's almost a better symbol of the American project – the promise of the Declaration of Independence that cracked when the time came to actually govern. The main attraction is Independence Hall, which you can only enter by booking a tour in advance.
Menagerie Coffee: The best coffee in the neighborhood, I went to this place a couple of times, including on my first morning in Philadelphia. They use Dogwood Coffee (from Minneapolis) and Elixr (from Philadelphia) and make some great coffee. The interior of this place is also way bigger than it appears from the outside, with plenty of room for getting some work done or reading a book in a quiet corner.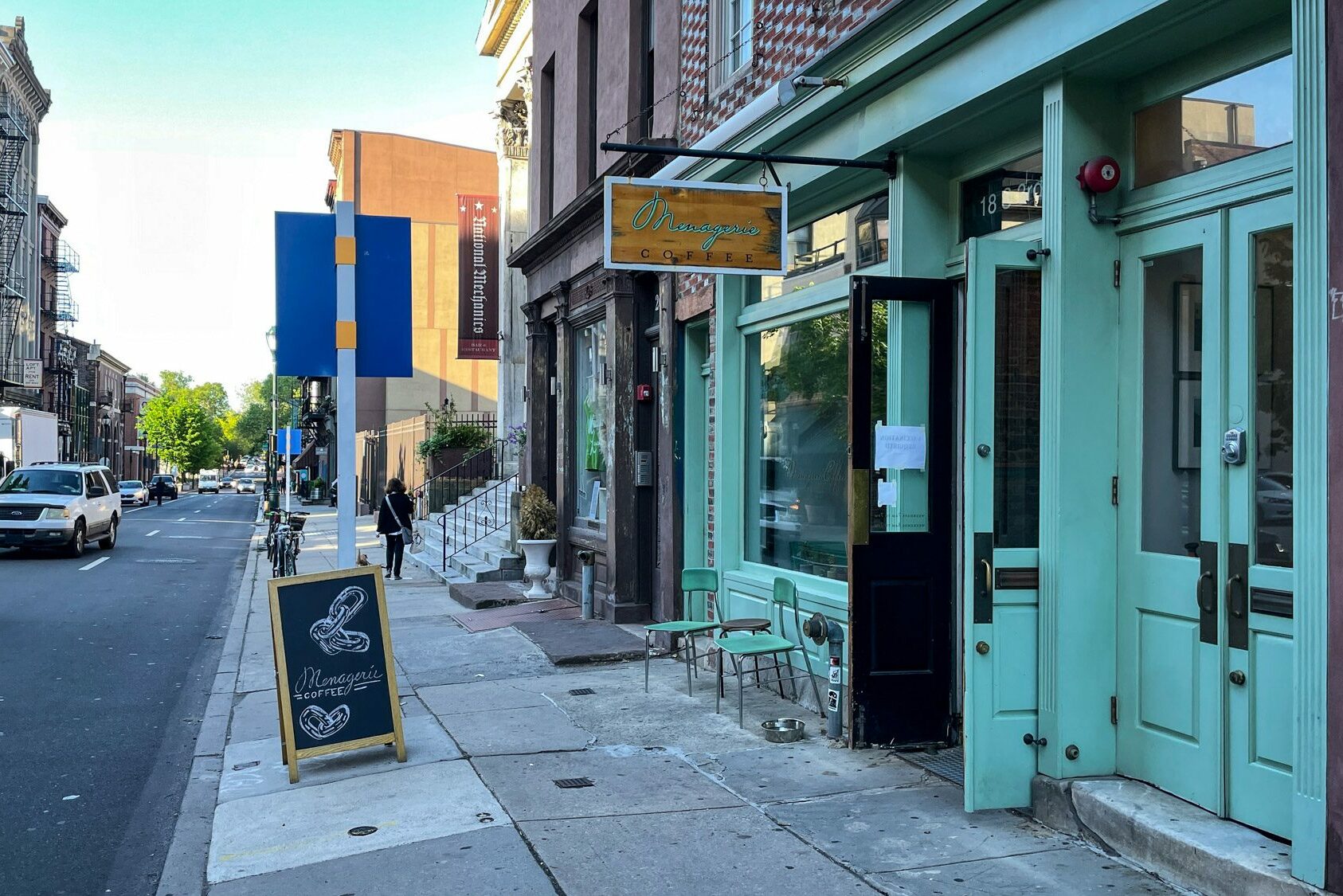 Shopping on 3rd Ave N: My hotel was on 3rd Ave, so I spent a good deal of time walking up and down the street enroute to various stops on my Philadelphia itinerary. I was constantly surprised at the great boutiques lining the street. There was a cocktail / mixology shop – Art in the Age – right outside my front door, and a cool design shop with a focus on Japanese goods down the street (Omoi). If you're looking for some unique shopping, head here.
The Best Places to Stay in Old City
Here are a couple of places to stay in Old City, including where I stayed for my trip to Philadelphia.
Lokal Hotel Old City: Gorgeous Apartments (Where I Stayed)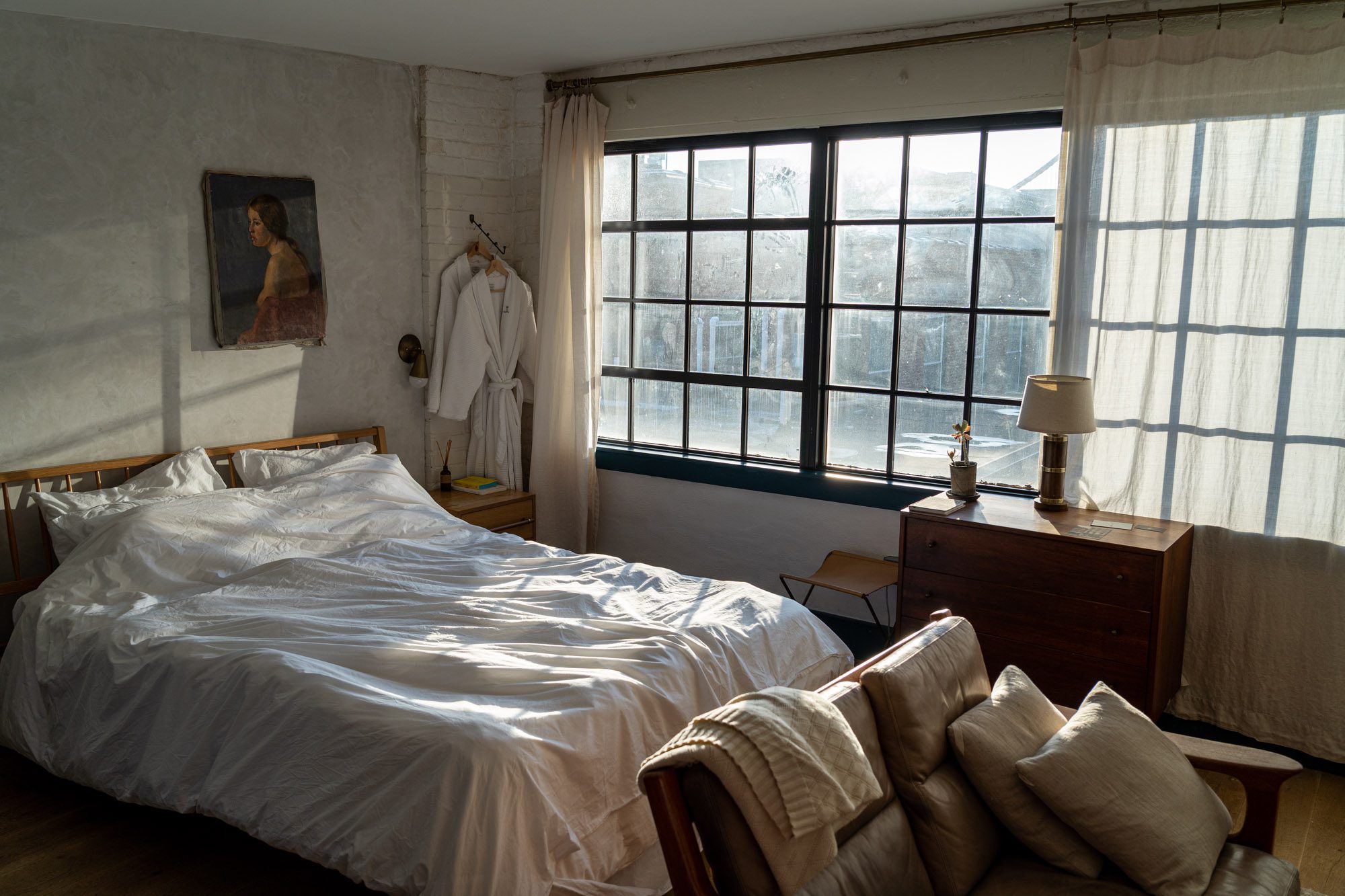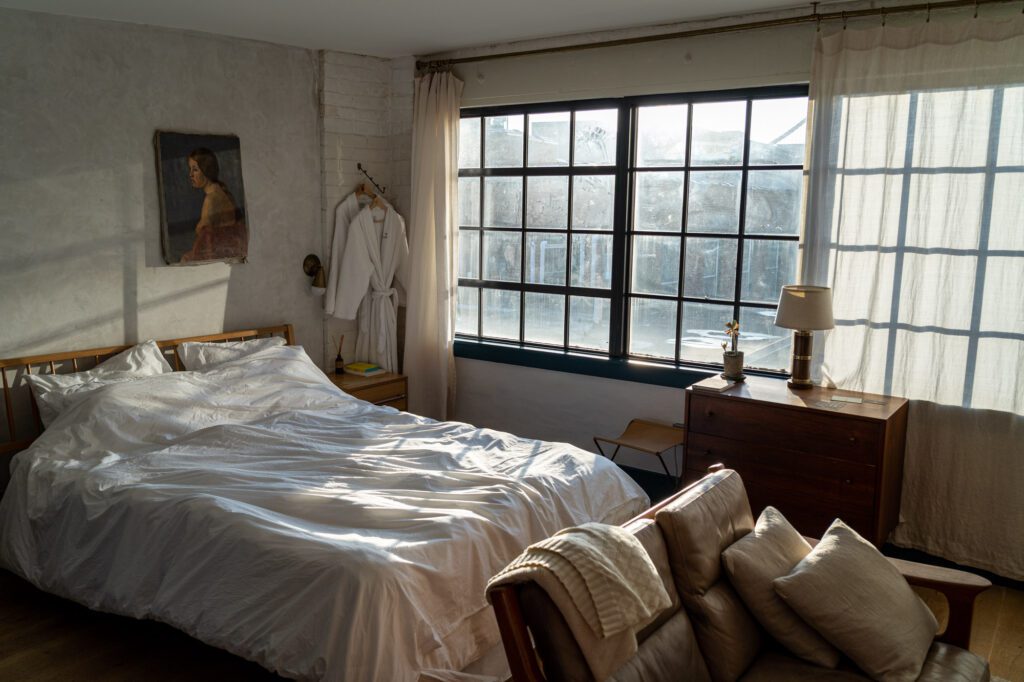 I stayed at this relatively new mini apartment-hotel for my stay in Philadelphia, and while it was a little bit of a splurge, I think it was worth every penny for what I needed from it.
I was in Philadelphia for a few days on my own, and I was planning on getting some work done from the apartment, and cooking for myself a little bit. 
What drew me in was their philosophy and story, which resonated with me, a traveler who tries to make it to every single farmers market, coffee shop, and offbeat neighborhood in whatever city I'm visiting.
Keeping that in mind, this is Lokal's thesis: "We like design, feeling at home and doing what the locals do when we travel. We like a bit of space to stretch our legs, to whip up a quick meal and mix a quality cocktail. We also like good coffee and nice towels, sheets and always a great robe."
I mean, how could I say no?
The building itself is in the heart of Old City, roughly three or four blocks from Independence Hall, and it's small – just six apartments. The apartments are very spacious, and they range from studios to two bedrooms.
They're all named after famous names in Philadelphia's history – I stayed in "Ben", named after Ben Franklin.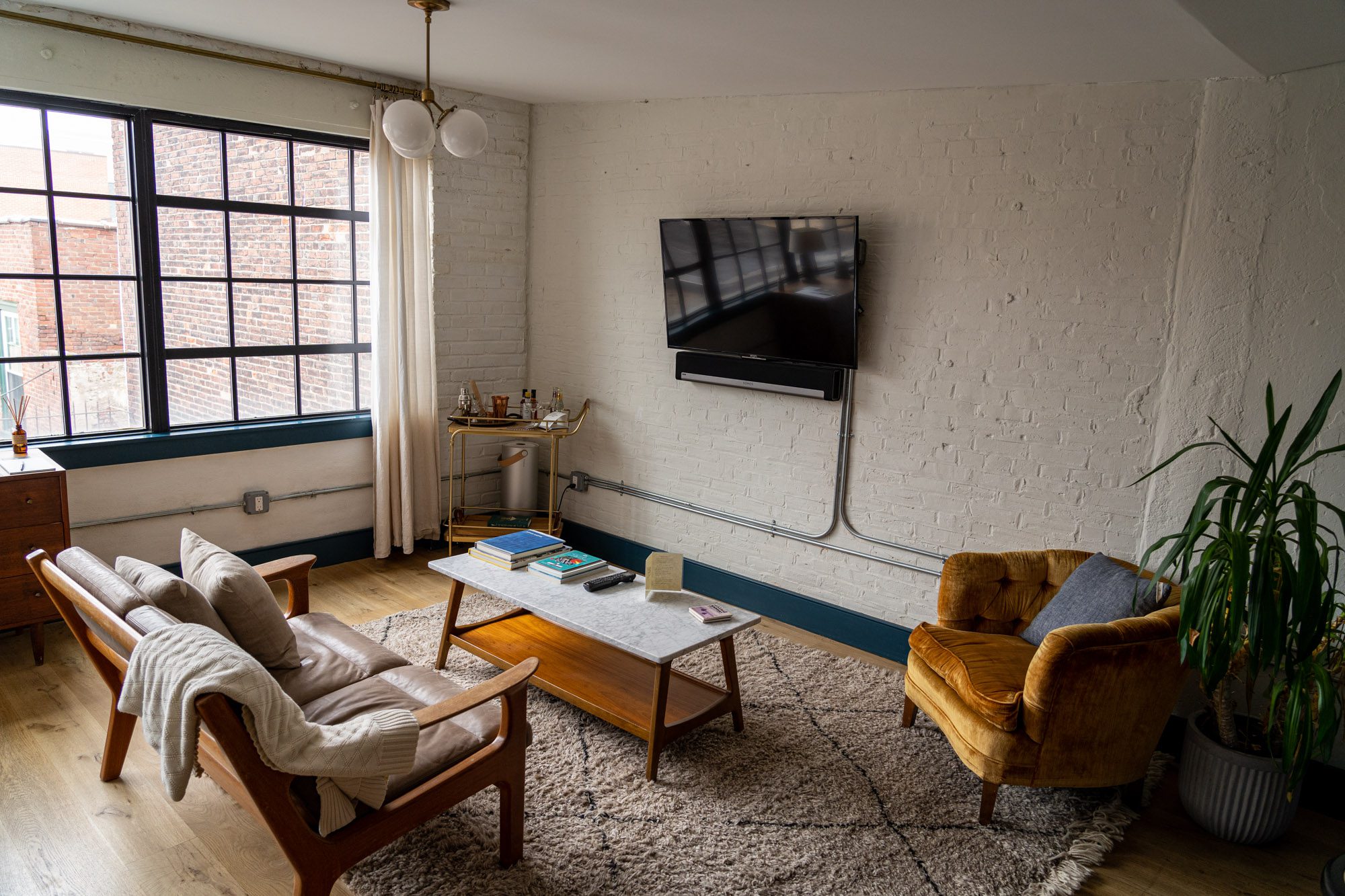 Inside the room, you'll find a remarkable combination of comforts. The bed is easily in the top three most comfortable beds I've ever slept in (outside of my own) thanks to a Casper mattress and Parachute sheets.
Rooms are spacious – my studio was 450 square feet, which is pretty huge compared to your average hotel room – and are equipped with Apple TV to stream your heart out (either watching Apple TV+ or using AirPlay from your devices).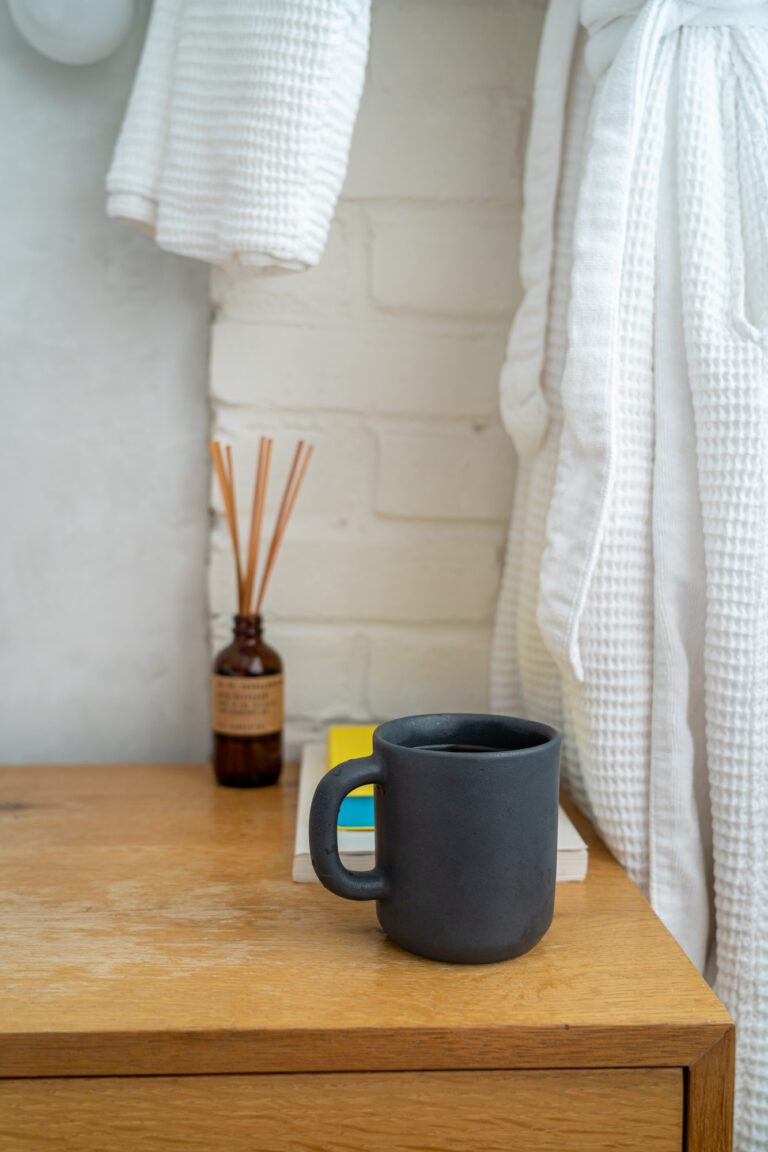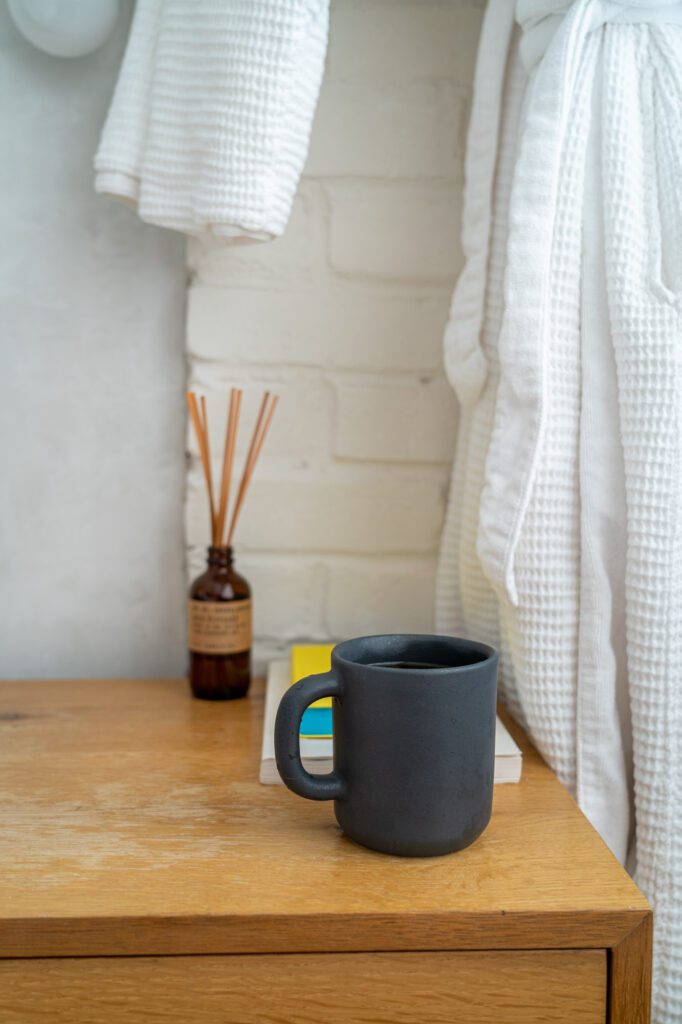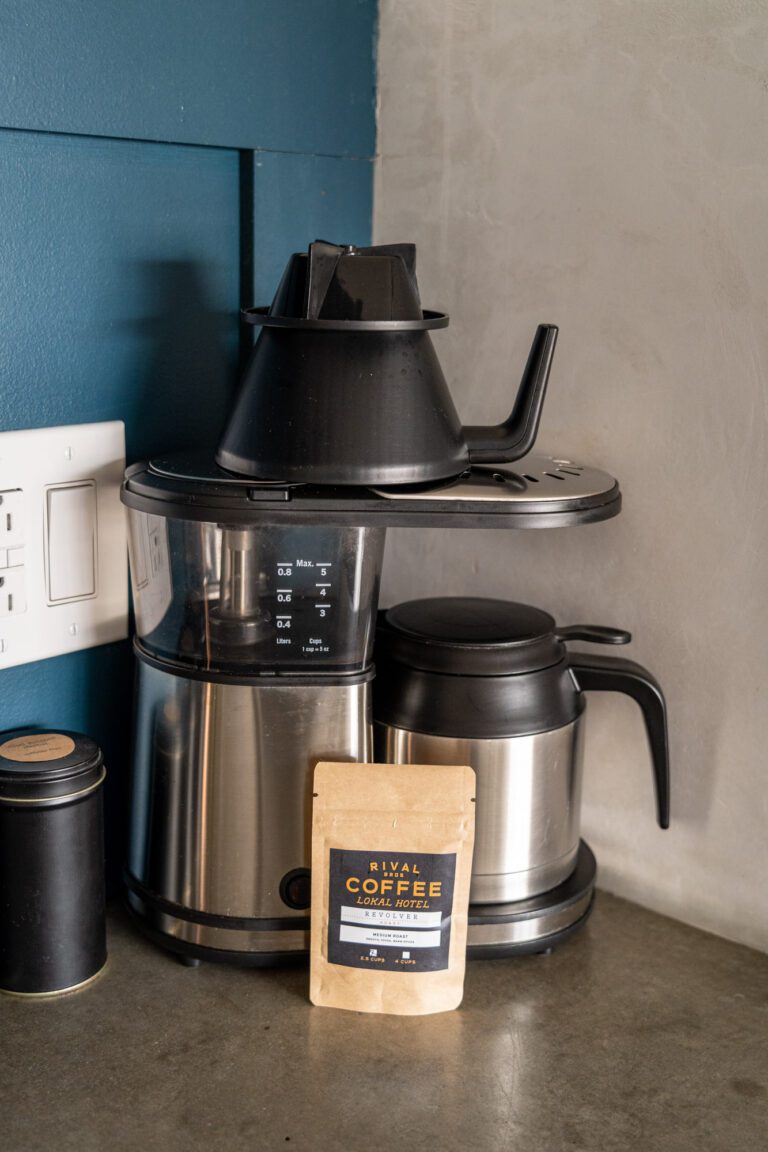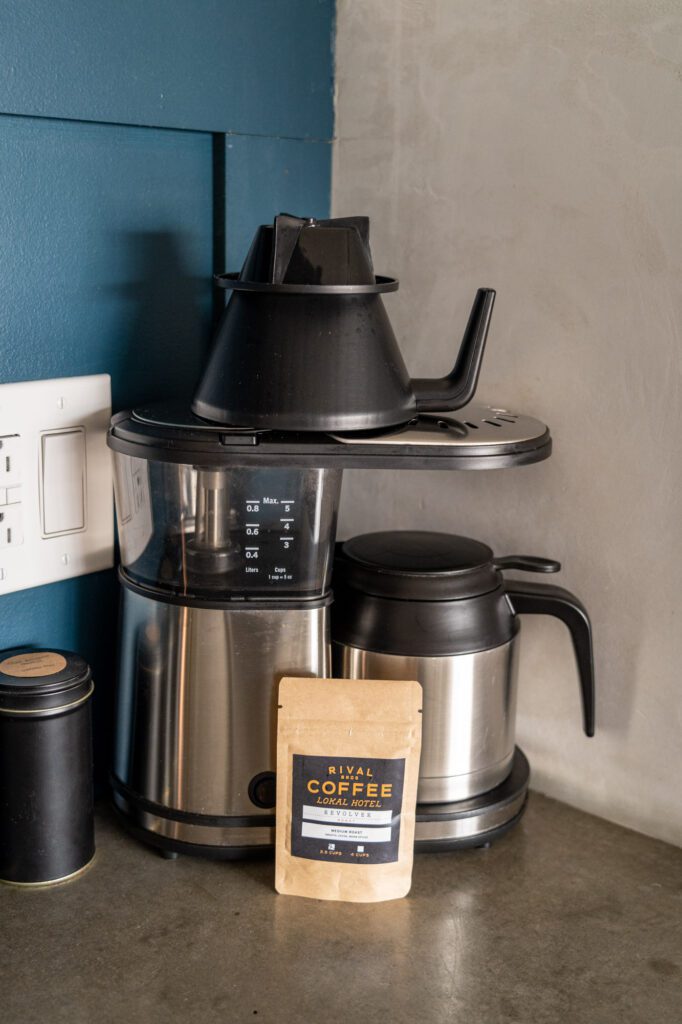 And, of course, the coffee. They have packets of coffee that you can brew either using the coffee machine, or the Chemex that they provide (with filters). The tea selection was also nice to have – I enjoyed a nice cup of honey ginger tea every evening before bed.
The best part, at least for me, was the kitchen. An induction cooktop, all the pots, pans, and cooking utensils you could possibly need, PLUS a whole cabinet full of spices.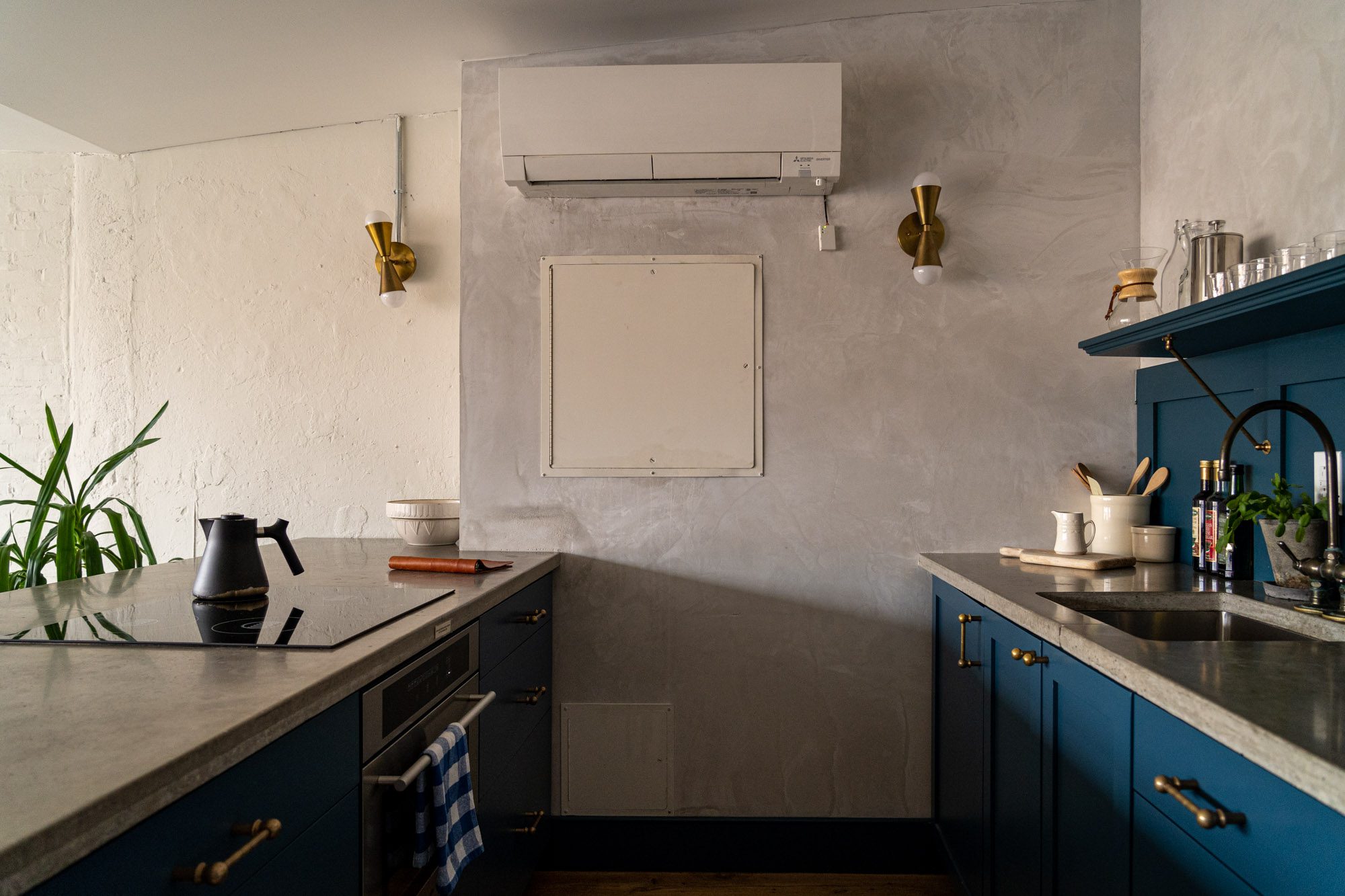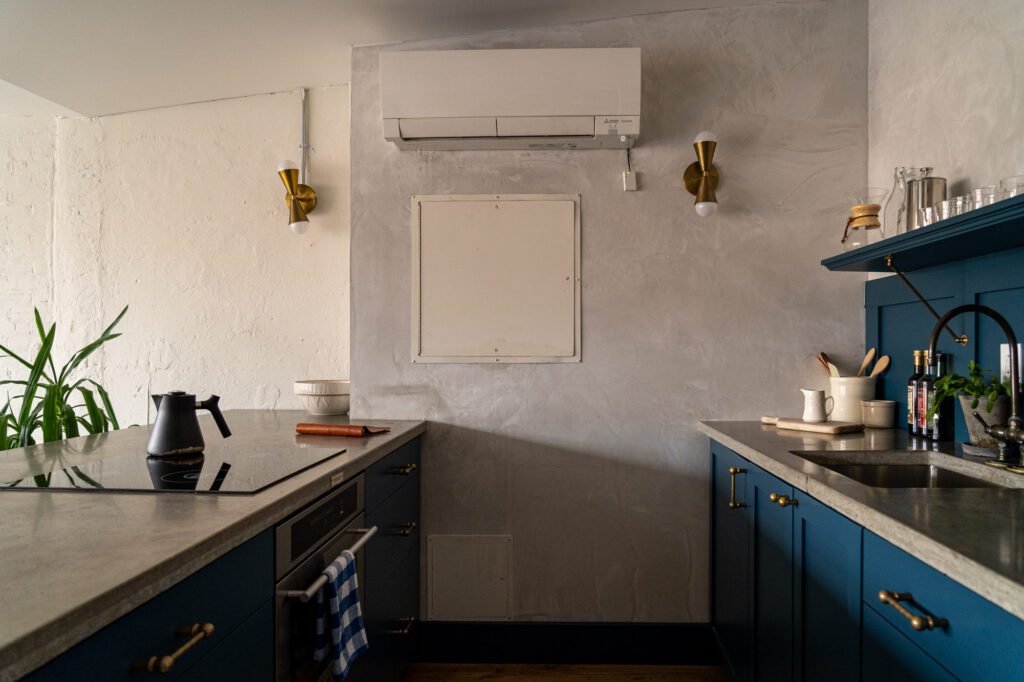 If you're looking to live like a local for a few nights, this would be a great place to stay in Philadelphia.
Kimpton Monaco: Nice Hotel Across the Street from Independence Hall
The number one selling point of the Kimpton Hotel Monaco is the fact that it is literally across the street from Independence Hall, so you're right in the middle of all the action. At least in terms of the Revolutionary History side of Philadelphia.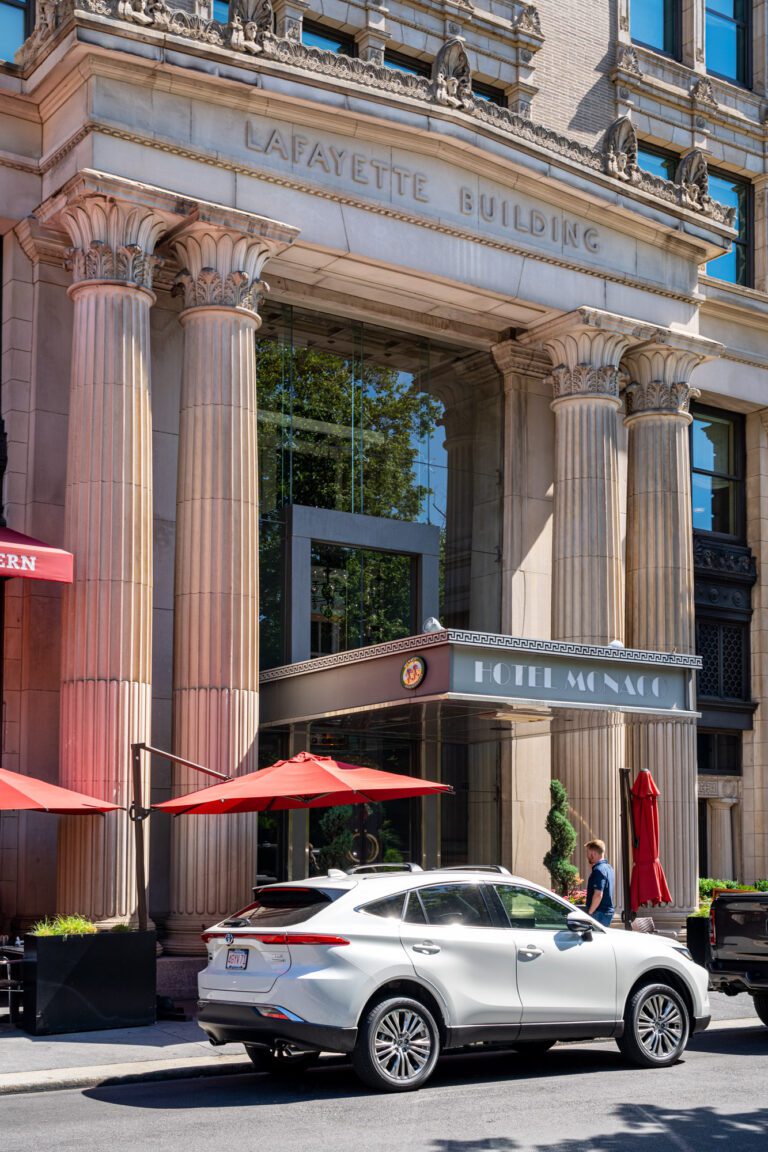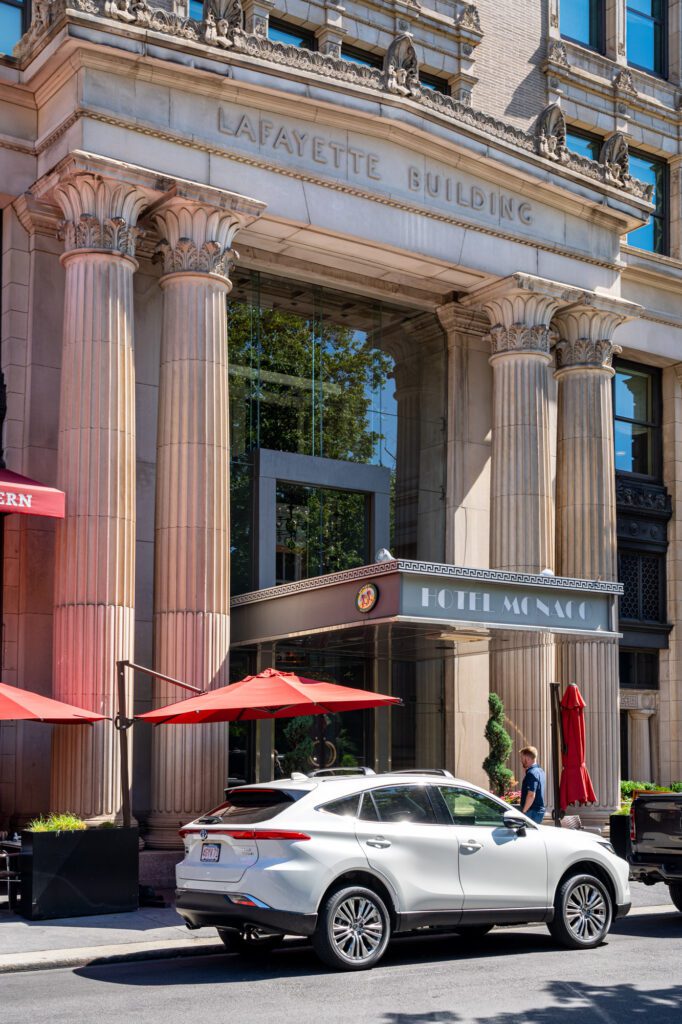 Kimpton hotels are generally very nice, and this one is no different. Blue tones dominate the rooms, and they have a couple of different layout options, depending on how you'd like to travel.
Basic rooms are 215 square feet – about average – with double beds, and bigger rooms with multiple queen beds are also available for a slight upcharge. 
If you stay here, you'll have access to their PUBLIC bikes to cruise around town, and a nice fitness center.
However, here's one thing we HATE. The WiFi isn't free unless you're an IHG One Rewards Member. Did we just transport back in time to 1999? How is free WiFi not a must-have for any modern, self respecting hotel?
Anyway, the summary here is that it's a great location, the rooms are comfortable, and you'll have to fork over a few bucks for WiFi if you need it.
Center City: Budget-Friendly and Central, but Relatively Boring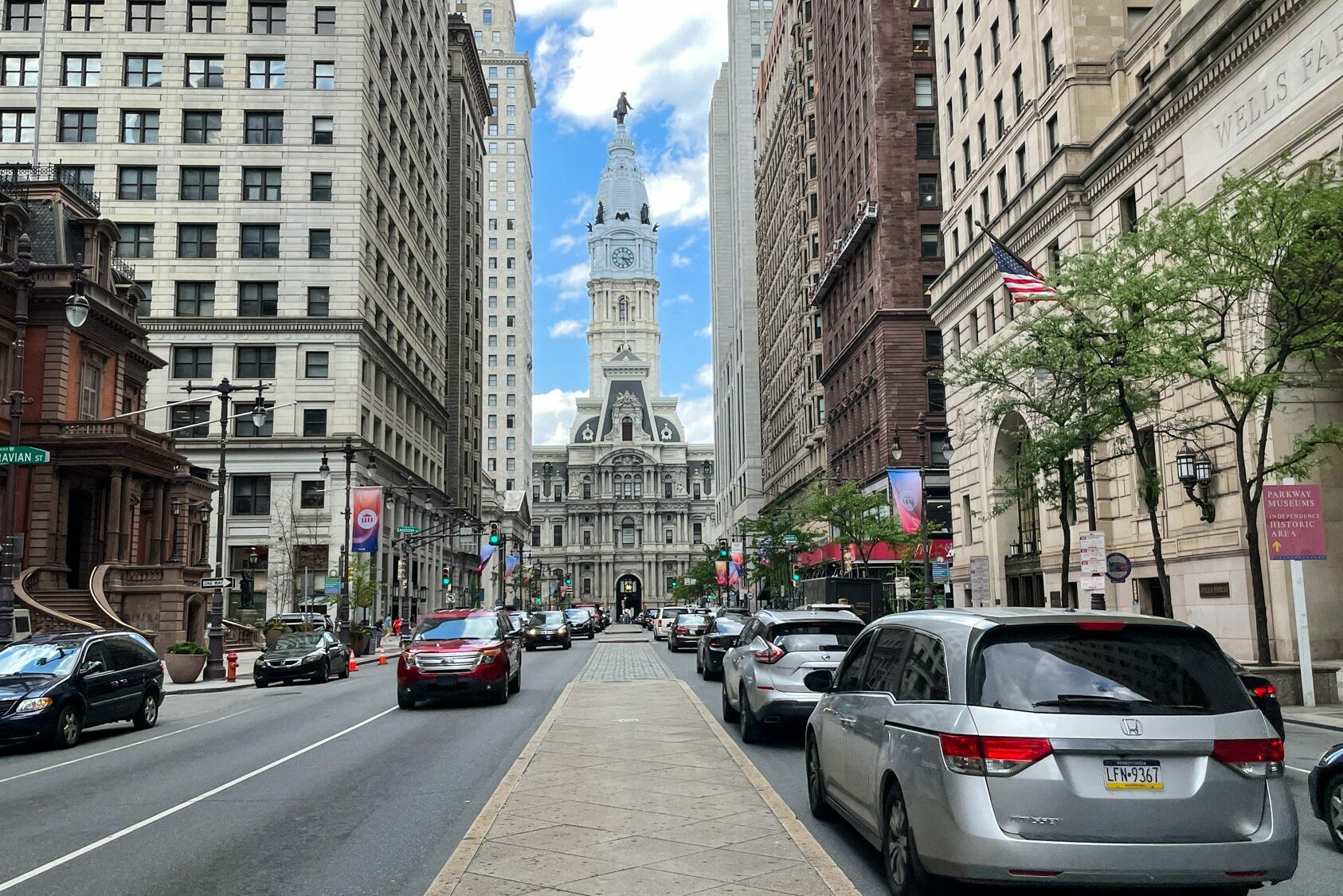 Center City is on this list because it's smack dab in the middle of it all. West is Rittenhouse Square, north is the museums, east is Old City, and south is South Street and all the bars and restaurants along that stretch.
However, I will say that Center City itself isn't really anything special. Sure, it has Reading Terminal Market and Philadelphia City Hall, but other than that, I'm not sure why you'd find yourself here other than walking through it to get somewhere else.
For the purposes of this guide, when I say "Center City," I'm talking about the area sandwiched between Old City and S Broad Street. It's southeast of City Hall and east of S Broad Street, and south of Reading Terminal Market. To the west is Old City and Washington Square.
The selling points are the central location, and the fact that there are a lot of places to stay, which means relatively affordable prices.
Pros and Cons of Staying in Center City
Pros of staying in Center City
It's central. Go figure, the Center City is central. Thanks, Matt, super helpful advice! But I'm serious – the biggest advantage of staying here is that you're going to be conveniently located between Old City and Rittenhouse Square / museums.


Reading Terminal Market. Though I think it's a little hit and miss in terms of individual stands within the market, it's undeniable that this indoor food hall is a must-see in Philly, and it'll be right on your doorstep.


Lots of choices. There's a lot of hotels in this part of the city, from basic chain hotels like the Holiday Inn, to more upscale options.


It's affordable. The combination of the fact that there are a lot of hotels to choose from and the fact that it's sandwiched between two of the more desirable areas in the city means that this is actually a fairly affordable area to call home for a few days.
Cons of staying in Center City
It's relatively uninteresting. I walked from my hotel in Old City over to Rittenhouse Square and back multiple times over the course of my time in Philadelphia, which means I walked right through this area a bunch. I took the northern path, skirting the northern end of City Hall. I did the same thing on the southern side. Not once did I find any part of this area that made me say "now this is interesting." If you stay here, plan on spending most of your time elsewhere.
Center City Highlights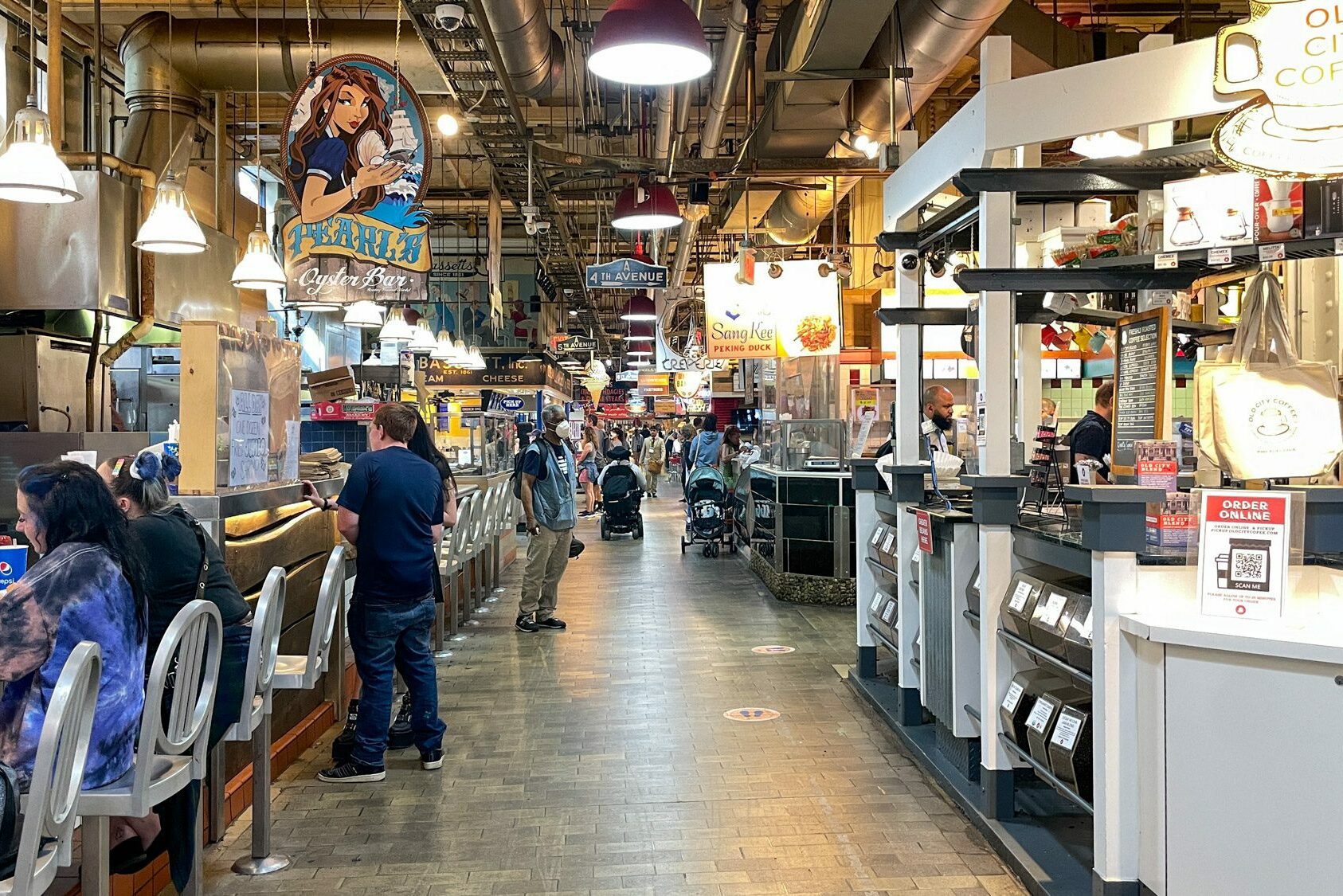 Reading Terminal Market: This is an indoor food hall with a huge collection of vendors, most selling ready-to-eat food, with a few places selling packaged food, produce, meats, and cheeses sprinkled in. I'm a big, big fan of Fox and Son and their delicious corn dogs and funnel cakes (which also happen to be gluten free). This is a great spot for lunch, especially with a group where people want to try different spots (and, ideally, you all share between you!).
Cogito Coffee: How did a Croatian coffee brand end up in Philadelphia? I had the same question. They have locations over in Croatia, and then one in Philly because the guy who opened the Philadelphia location – who has Croatian heritage – decided it would be cool to bring it to Philadelphia.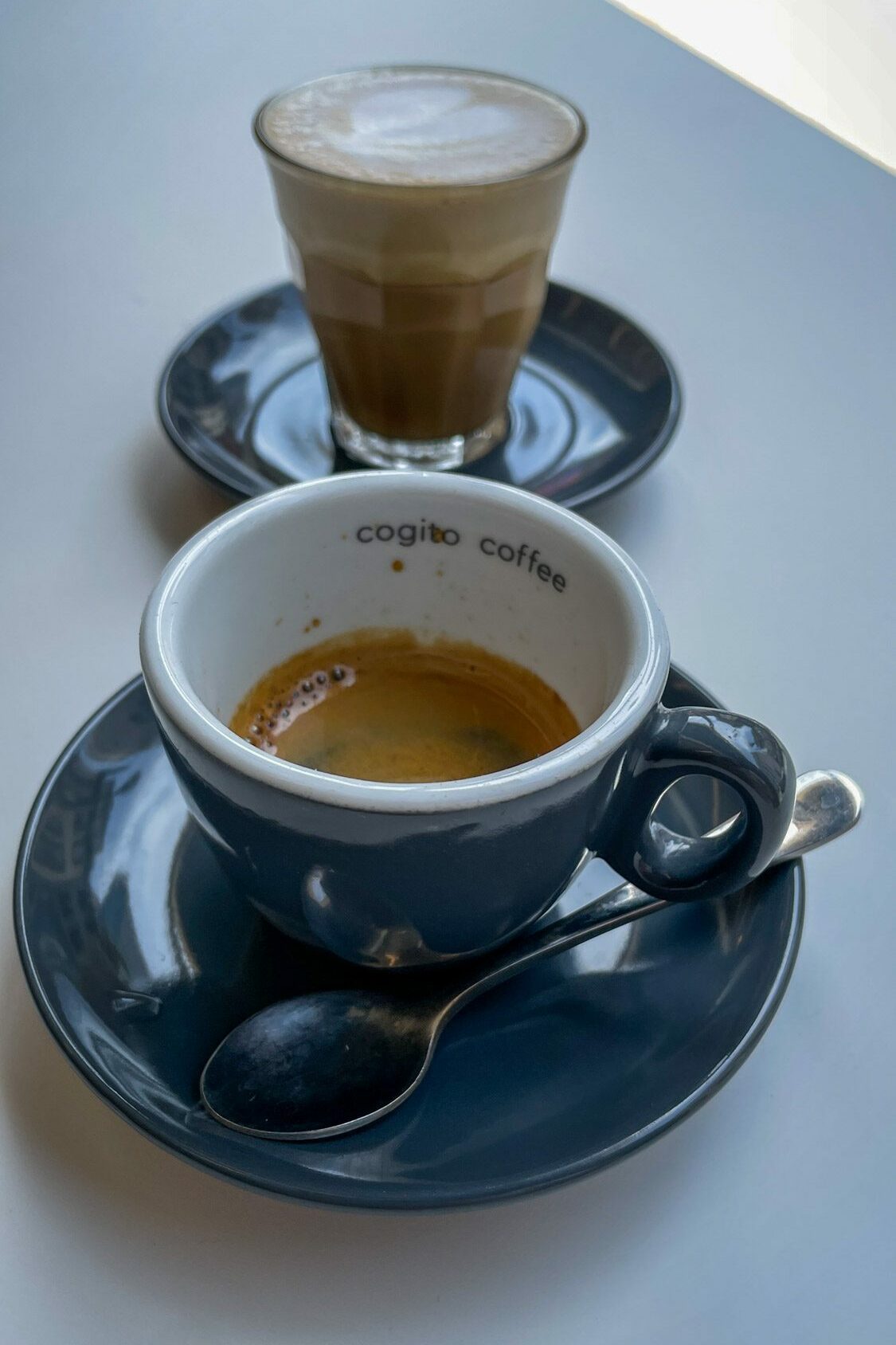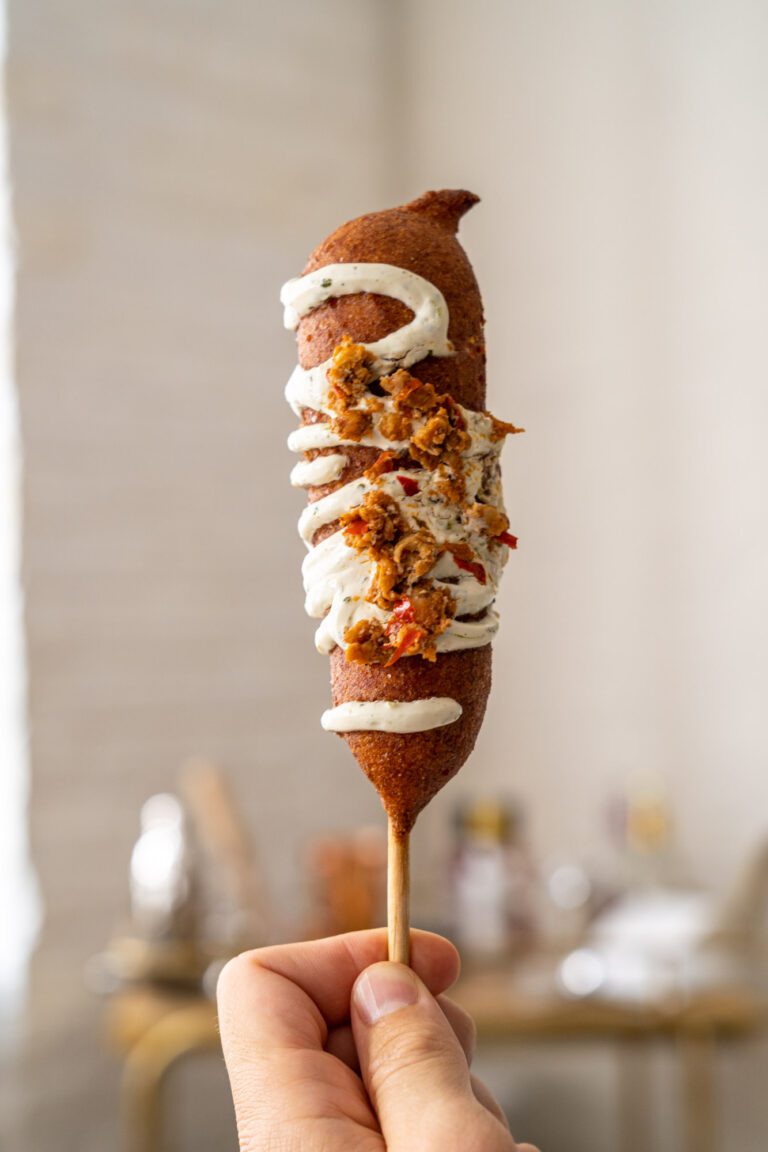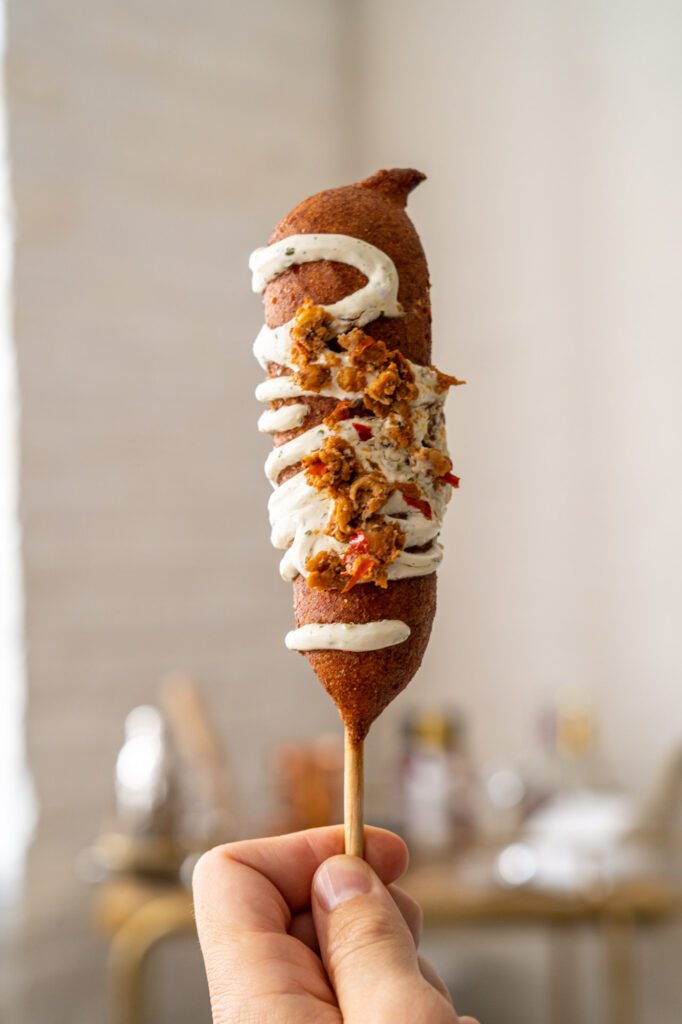 ---
If you thought this guide was helpful, you'll probably enjoy our other Philadelphia guides too! We've got a guide to planning a perfect weekend trip to Philadelphia, and a guide to eating gluten free in Philadelphia, featuring donuts, churros, and corn dogs!
More Northeast USA Travel Guides
If you like this guide, you won't want to miss our other travel guides for the northeast!
New York City
Boston
A Weekend in Boston: A Perfect 2 Day Boston Itinerary
Philadelphia