The 19 Best Airbnbs in Seattle, Washington
Seattle is our part-time home, and we love it for its diversity of things to do, see, eat, and drink. Seattle is known for a lot of things at this point. From grunge music to Amazon, there's something for everyone in Seattle. Take the bar scene as an example. There are bars for all styles and people in Seattle, whether you want a neighborhood dive (Blue Moon on 45th), a whisky library with 500+ whiskies available (that's Canon), or a sustainable wine bar that only serves wine on tap to save the planet (that would be Footprint).
Take that wide-ranging selection and apply it to everything from food to coffee and entertainment, and you'll start to understand why we love Seattle so much. We crafted this guide to the best Airbnbs in Seattle using our intimate knowledge of the city to find the best places to stay in the best neighborhoods. 
Whatever you're into, you'll adore exploring retro grunge venues and independent bookstores and record shops, sipping espresso in one of Seattle's best coffee shops, or discovering local landmarks such as Pioneer Square, the Space Needle and Pike Place Market.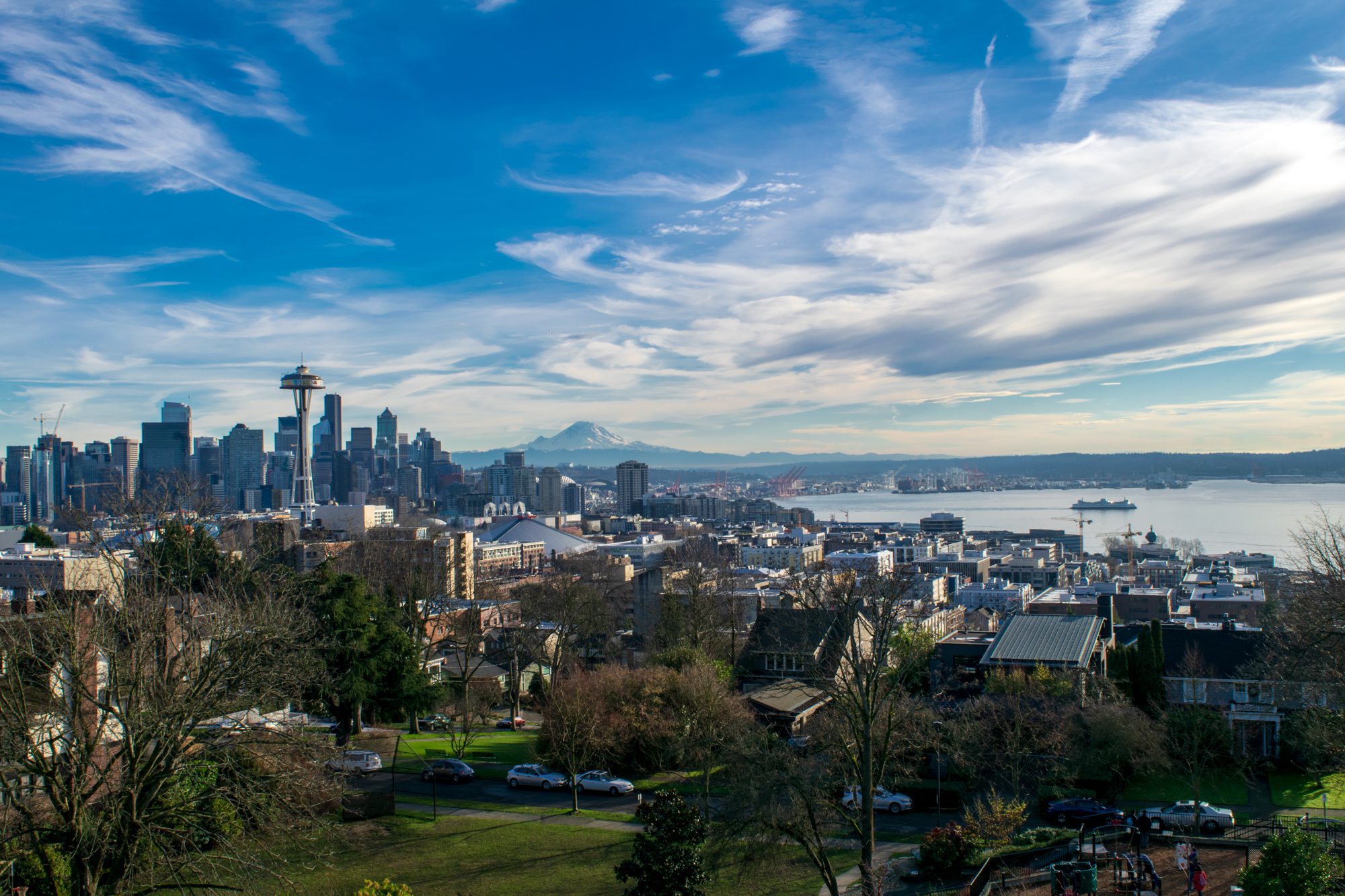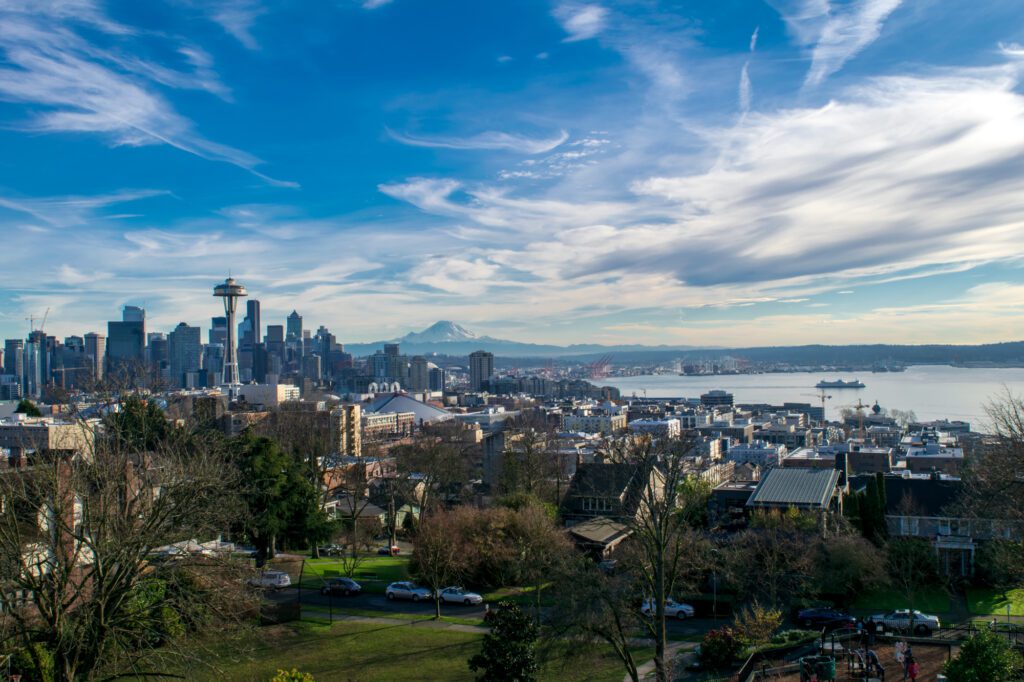 In the guide below, you'll find 19 amazing places to stay in Seattle that we discovered on our never ending quest to find the absolute best Airbnb in Seattle. Along with each place, you'll get some helpful information about the location – where to eat, drink, and play nearby – and the place itself – is there a kitchen and parking?
Our goal is to help you find a memorable Seattle Airbnb and help you plan the perfect Seattle getaway.
Would you rather stay in a hotel? Check out our guide to the 11 coolest hotels in Seattle to find the perfect place to stay.
Disclaimer: Some of the links in this post, like hotel links, are affiliate links, meaning at no additional cost to you, we make a little bit of money if you click through and book. That being said, we would never recommend something to you that we don't stand behind 100%.
The 19 Best Airbnbs in Seattle to Book for Your Seattle Adventure
Before we get into specific recommendations, we want to briefly cover Seattle's best neighborhoods. We have a complete guide to the best areas to stay in Seattle that dives deeper into the information in this section – read that for more detail.
There are many neighborhoods in Seattle, and it can be overwhelming if you don't know the city. Here is a quick overview.
Belltown and South Lake Union: Central, just a few blocks away from Pike Place Market, Downtown Seattle, and the Space Needle, and decidedly urban. High rises and condos are the name of the game here. Lots of great bars, restaurants, coffee shops, and more in this dense part of the city.
Capitol Hill, Ballard, and Fremont: A hipster's delight. Cap Hill is the most LGBTQ-friendly part of the city, and is home to some of our favorite places to eat, drink, and shop in the city. Fremont at the north end of Lake Union, and is a charming, relatively quiet neighborhood that we seem to find ourselves visiting every time we're in Seattle. Ballard is a bit further out, but is worth the journey. All three have strips of action, but get fairly residential as you drift off of the main drag. If you're looking for a quieter, more "neighborhoody" feel, these are the places for you.
Now, let's get into our list of cool Airbnbs in Seattle to make your decision on where to stay a little easier.
Whether you're traveling to Seattle solo for business, as a couples weekend getaway, or planning a family trip to Seattle, we hope you'll find a perfect place to stay in the list below.
Cool Airbnbs in Seattle for Couples
Traveling to Seattle as a couple? Here are some fabulous Airbnbs – hand-picked by us – which are stylish, functional and close to major landmarks, public transport links, cafes and restaurants!
Here are some great Seattle Airbnbs to book for a party of two (or solo travelers) who want a memorable place to stay.
---
---
Seattle Airbnbs for Families and Groups
If you're traveling with a group – family or friends – you're going to want to have more space to spread out. Unless you're up for sharing a bed with four people. More power to you, if you are. Count us out.
Here are some of our picks to help you find a unique Airbnb in Seattle for your family or group.
---
We hope you find an incredible and memorable place to stay for your trip.