The Best Coffee Shops in Florence for Specialty Coffee
You've got your flights booked, your hotel picked out, and maybe even your bags packed for your trip to Florence, which means it's time to figure out the details. Like where to find the best coffee in Florence. Florence, like most other cities in Italy, has a proud coffee tradition, consisting of strong espresso made with dark roast beans paired with a pastry at the counter before work (and cappuccinos only in the morning).
I also have a proud coffee tradition of dragging – and yes, that's certainly the right word – Alysha around with me to visit allll the coffee shops in places we're traveling. One time, in Melbourne, Australia, we spent 45 minutes trying to find a back alley coffee shop that I had read about, and it was only as we were giving up that we found it.
Luckily, Florence's coffee shops were a little more straightforward to find, and we never got lost trying to find them.
Here is my guide to finding the best coffee in Florence if you like having your choice of single origin beans, meticulously crafted pour over coffee (mostly referred to as "filter coffee" in Italy), and perfectly-frothed milk in your cappuccino.
Disclaimer: Some of the links in this post, like hotel links, are affiliate links, meaning at no additional cost to you, we make a little bit of money if you click through and book. That being said, we would never recommend something to you that we don't stand behind 100%.
Where to Find the Best Coffee in Florence: Single Origins, Pour Overs, and More
What is this guide all about? It starts with my journey into the world of specialty coffee.
I remember the first time I thought about coffee as something more than a vehicle for caffeine – it was trying a natural process Ethiopian coffee from Coava Coffee in Portland, Oregon (make sure to read my guide to coffee in Portland if you're heading there), and it was a red fruit explosion in my mouth. Since then, I've traded my hand-me-down coffee maker for a full pour over setup at home, and spend five minutes each morning hand-pouring coffee before getting on with my day.
And God forbid I grind the coffee more than three minutes before making it – that would be sacrilege.
I love good coffee – specifically, I love exploring the world of coffee and the different forms it can take – which makes me a perfect guide for helping you find the best coffee shops in Florence.
Here's the thing though. You can get pretty good coffee at most cafes, bars, and pasticcerias in Florence if you're just looking for a shot of espresso or a well-frothed cappuccino. The coffee shops on this list take the level up a few notches, offering something special that you can't find in most places in Florence.
You should know going into this guide: I'm a filter coffee guy.
It's what I make and drink every single morning, and it's what I'm most knowledgeable about and feel like I can have an educated opinion about. Plus, an autoimmune condition I have means I should avoid milk as much as possible anyway.
As a result, most of the coffee I drink to prepare these guides is going to be filter coffee, which I think is the best way to evaluate a coffee shop anyway.
Not into filter coffee? Don't worry – all of the places below can make you a mean cappuccino or pull a perfect shot of espresso, if that's what you're into.
Planning a trip to Florence? We've got some detailed travel guides to help you plan an unforgettable trip.
The Two Coffee Roasters in Florence
Before we get into the Florence coffee scene, a word on Italian coffee culture more broadly. As I was working my way through coffee shops in Rome, I got to talking to a very friendly barista at one of the city's best cafes and she gave me some insight into the rise of craft coffee in Italy. Which completely matched up with my own anecdotal experience.
In general, the further south you go, the more traditional the coffee culture is. To illustrate this point, Milan and Verona are where I found the best coffee scenes in Italy, while in Sicily, there was zero specialty coffee – it was all dark, bitter espresso enjoyed standing at the bar, all the time (though the ever-present freshly baked pastries were a high point).
Florence is in the center of the country, but it leans towards the northern half of the country in terms of its coffee scene as a result of its astronomical tourist numbers, which brings a diverse crowd from all over Europe.
Before we get into specific coffee shops, let's talk about the two local specialty coffee roasters in Florence. Neither actually has their own coffee shop in Florence, which is odd to me coming from the US, but they both have cafes in town that act as their flagship, using their beans as both espresso and filter offerings.
The first is Gearbox Coffee Roasters. Gearbox is the brainchild of Tommaso Bongini, who comes from a family business in coffee (his family also runs Mokarico).
Gearbox is a much more progressive, "specialty" take on coffee, and their current lineup of coffee beans includes offerings like an experimental lot from Costa Rica with a "thermal shock" process, and a Colombian coffee processed with "natural carbonic maceration." Fun stuff for us coffee nerds! You can find them at Coffee Mantra near Mercato Sant'Ambrogio (which happens to be my first pick for the best coffee shop in Florence).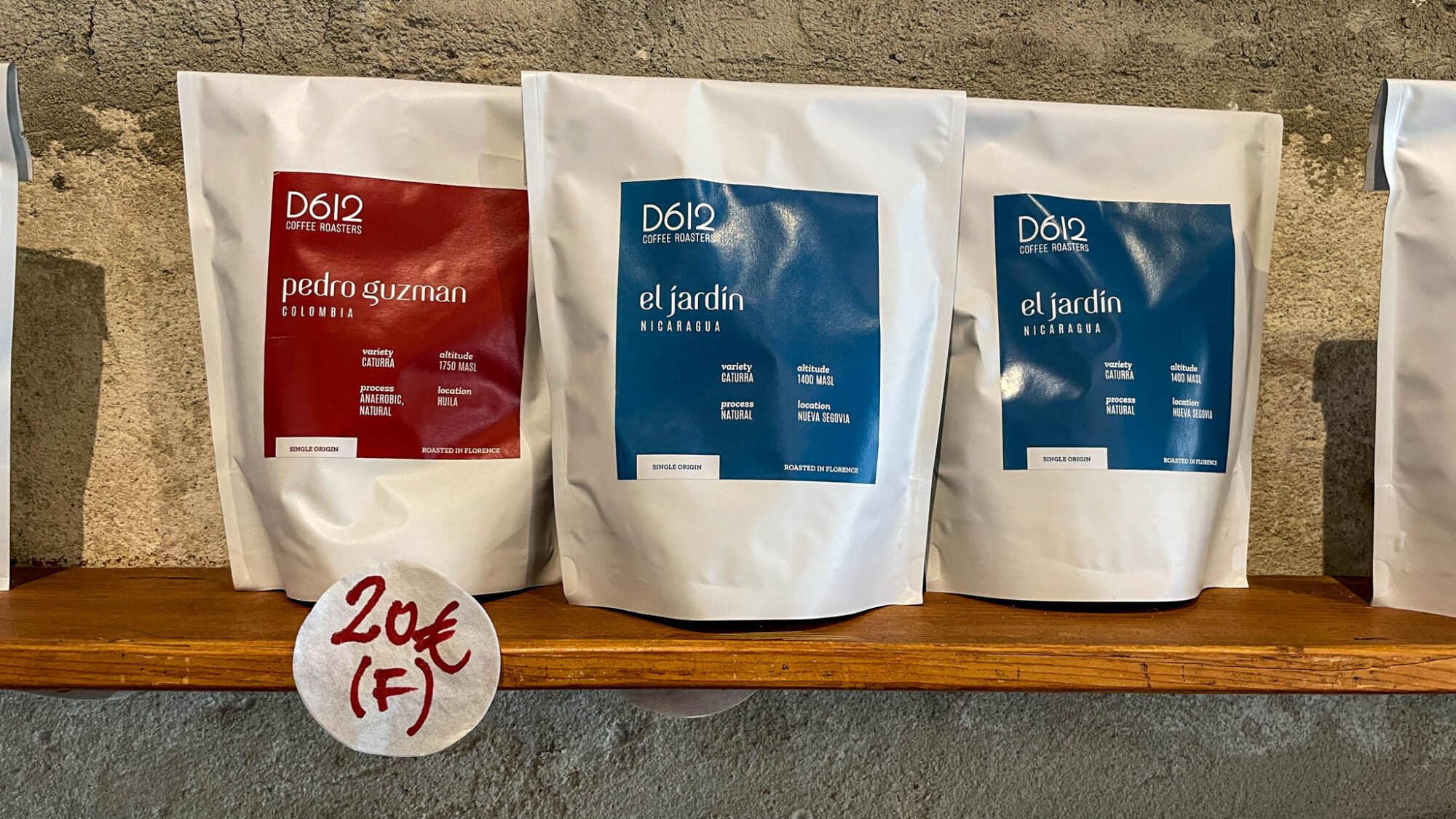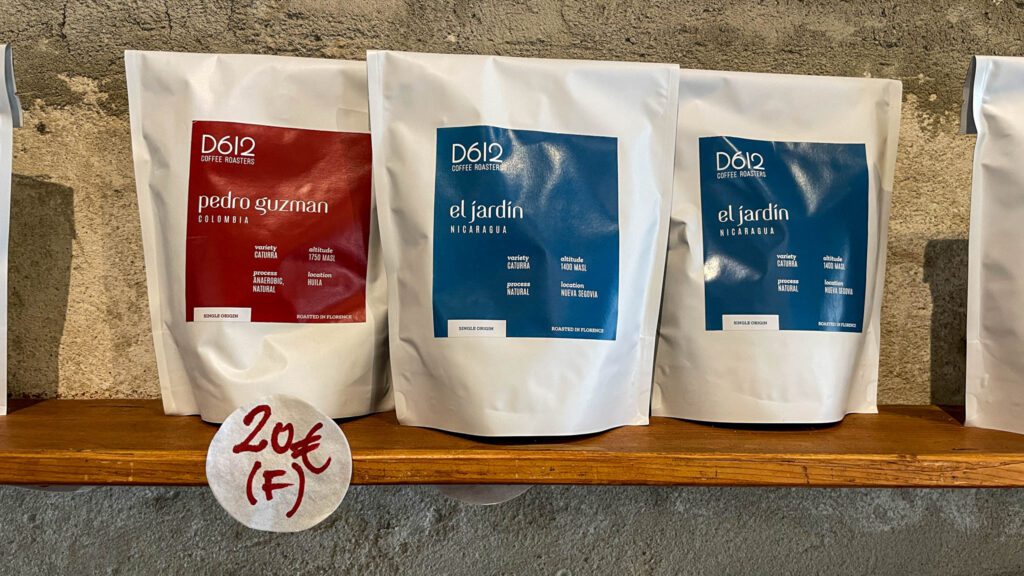 The second is D612, which was started in 2016, and was on the forefront of the specialty coffee revolution in central and northern Italy. Their roasts skew light and modern, versus the traditional Italian way of dark and toasty. There are two locations in Florence serving their beans – SimBIOsi and Melaleuca.
Now, onto the coffee shops themselves.
Coffee Mantra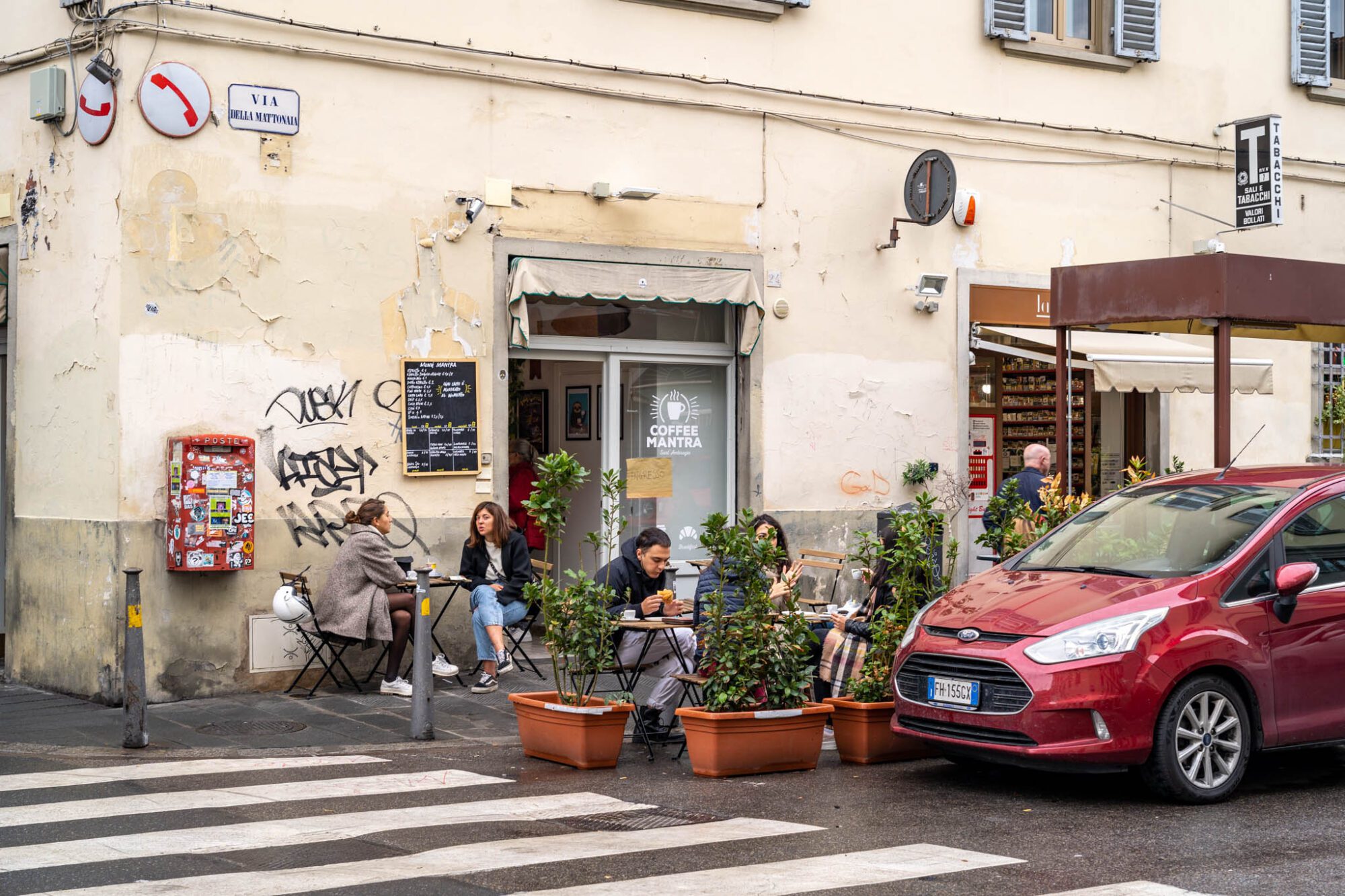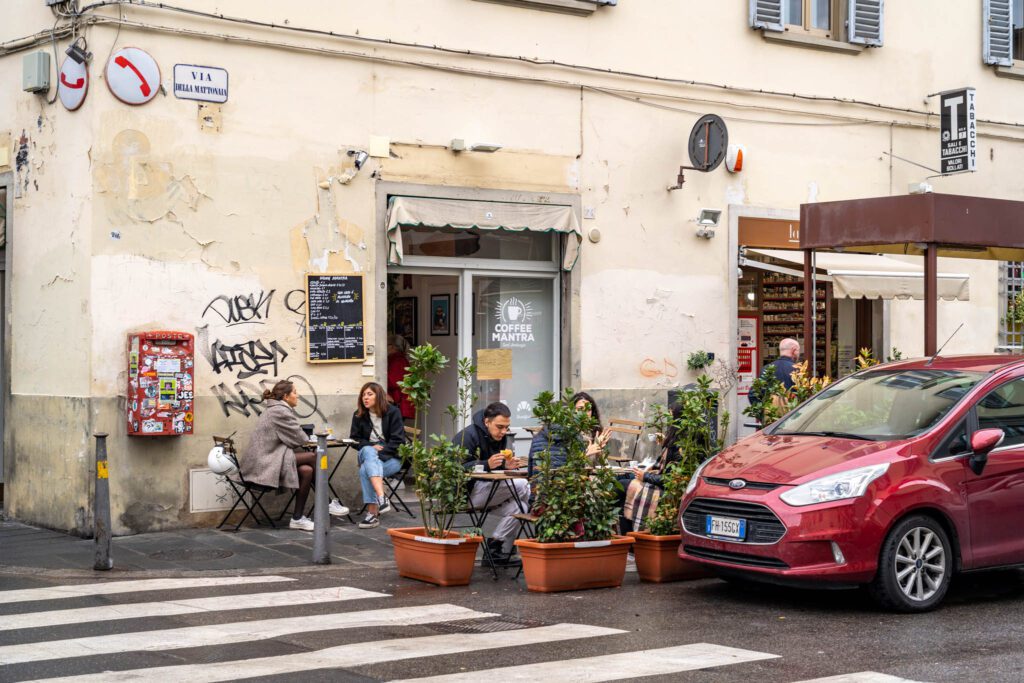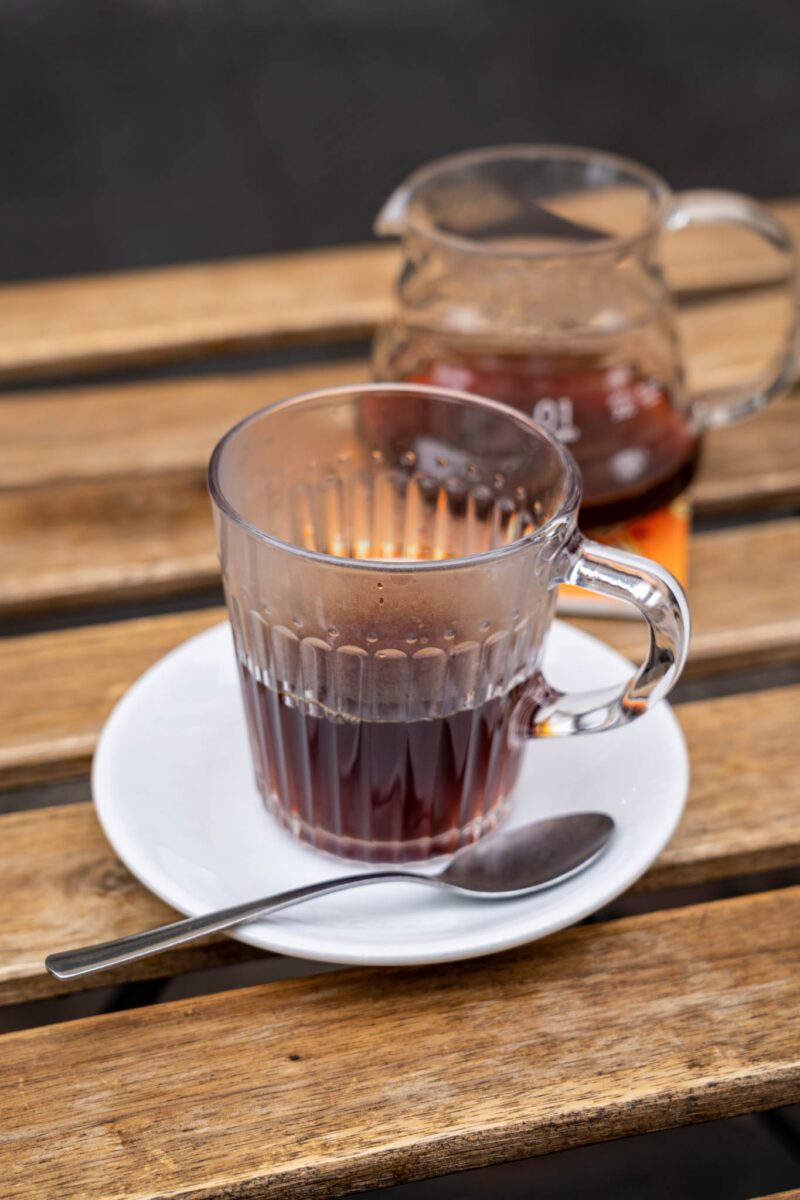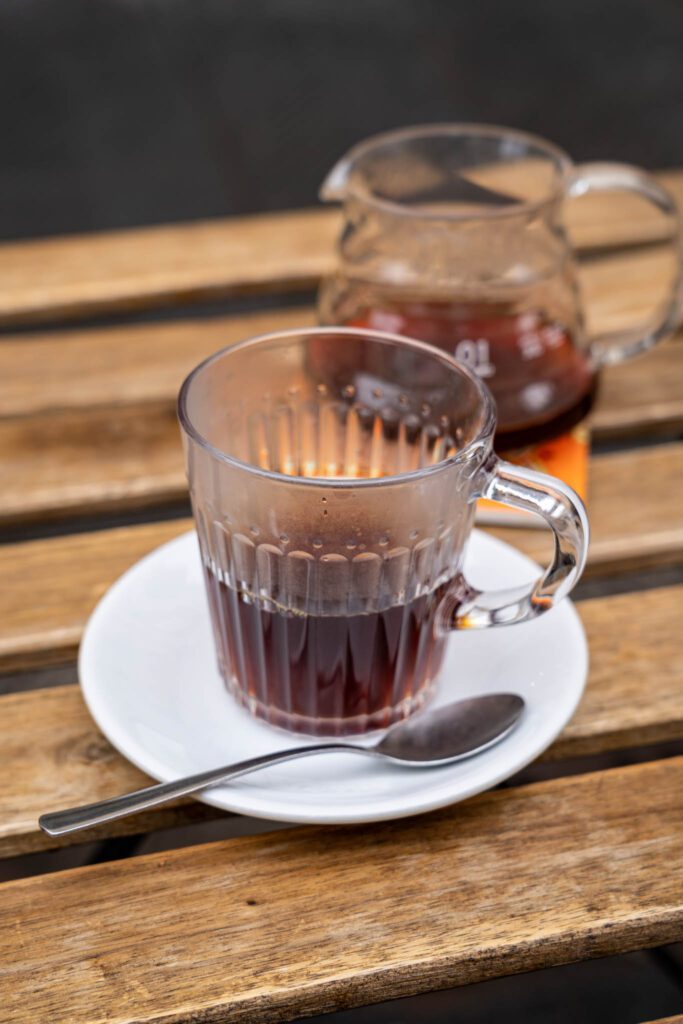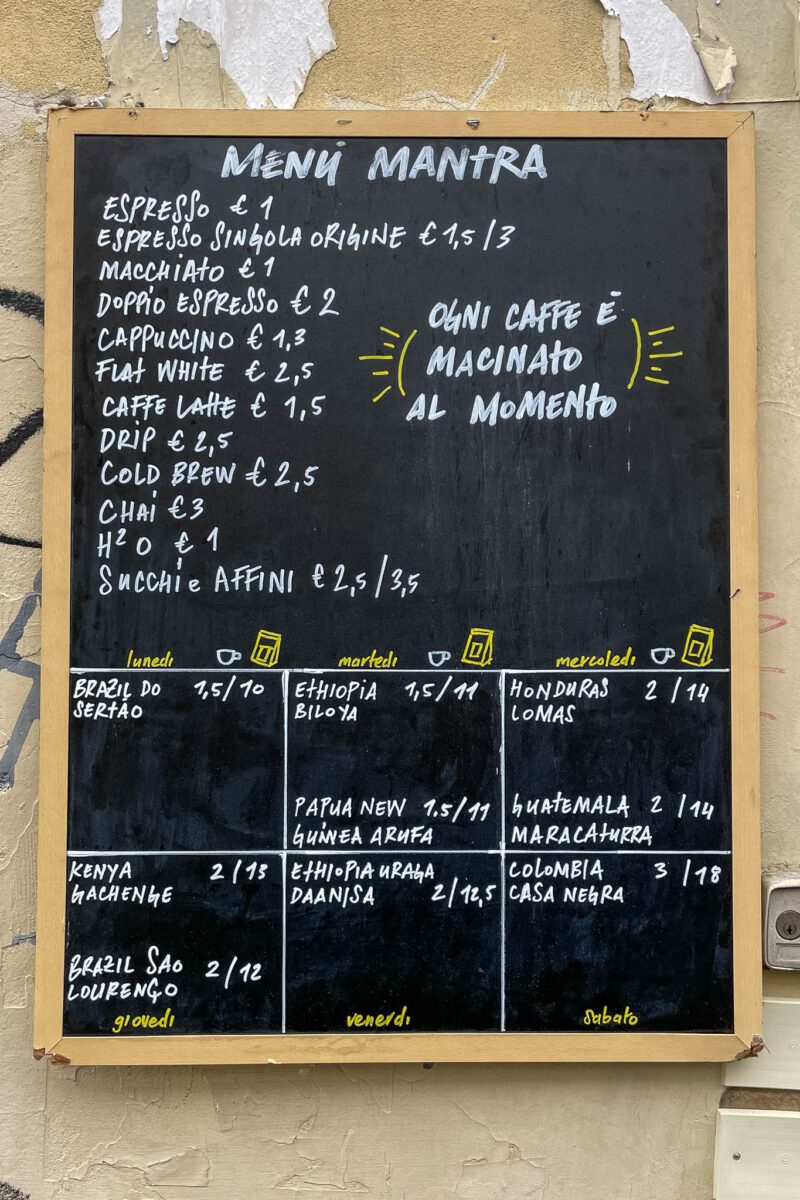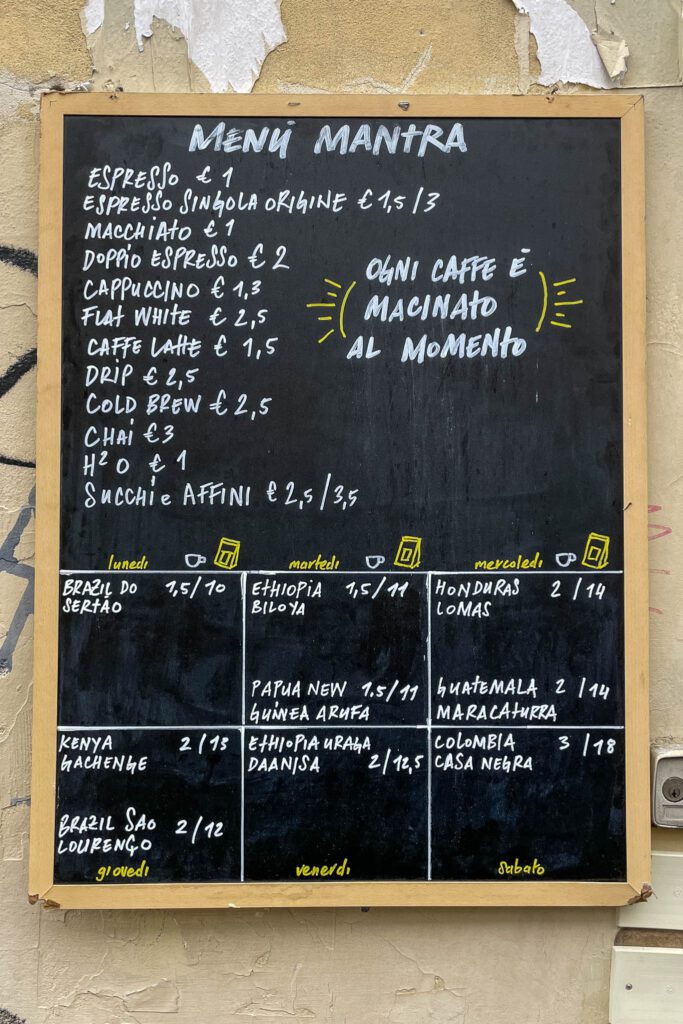 Hands down, Coffee Mantra was my favorite coffee shop in Florence. We stopped by twice since it was just a few blocks away from our apartment, and it was pretty spectacular both times, which I'll get to in a second.
Why was it my favorite spot to get specialty coffee in Florence, you ask?
The thing I like most about specialty coffee is the discovery aspect – trying new beans and discovering a flavor that I've never had before in coffee, or learning about a new processing method (I've been seeing a lot of anaerobic process, recently).
Coffee Mantra is the perfect place for that, because they rotate the single origin coffee on offer daily. They use beans from local Gearbox Roasters, and have a seemingly never-ending supply of different beans. Their café is over east of Santa Croce, a block away from Mercato di Sant'Ambrogio.
There's a handy menu posted both inside the shop and outside with what coffees are available on what days, which I think is really cool. That means, ostensibly, you could go every day that you're in Florence and try a different single-origin coffee, made as either espresso or as a filter coffee with an Aeropress, Chemex, or V60 (my personal favorite).
Like I mentioned, we stopped here twice. The first time, I had a great filter coffee made with a washed process Ethiopian coffee that was everything you'd expect from the origin and process of the coffee – light body, slightly fruity, and plenty of acid. So, basically, everything Italians traditionally hate in a cup of coffee. But to me, that's heaven.
The second time, I had the best espresso shot I've had in a long, long time. It was a coffee from Papua New Guinea, which is a little odd because I don't see that too often in the States, and it was naturally processed. The barista (who was the same guy who was there the first time around) said that it was fruity, and he was most definitely not lying.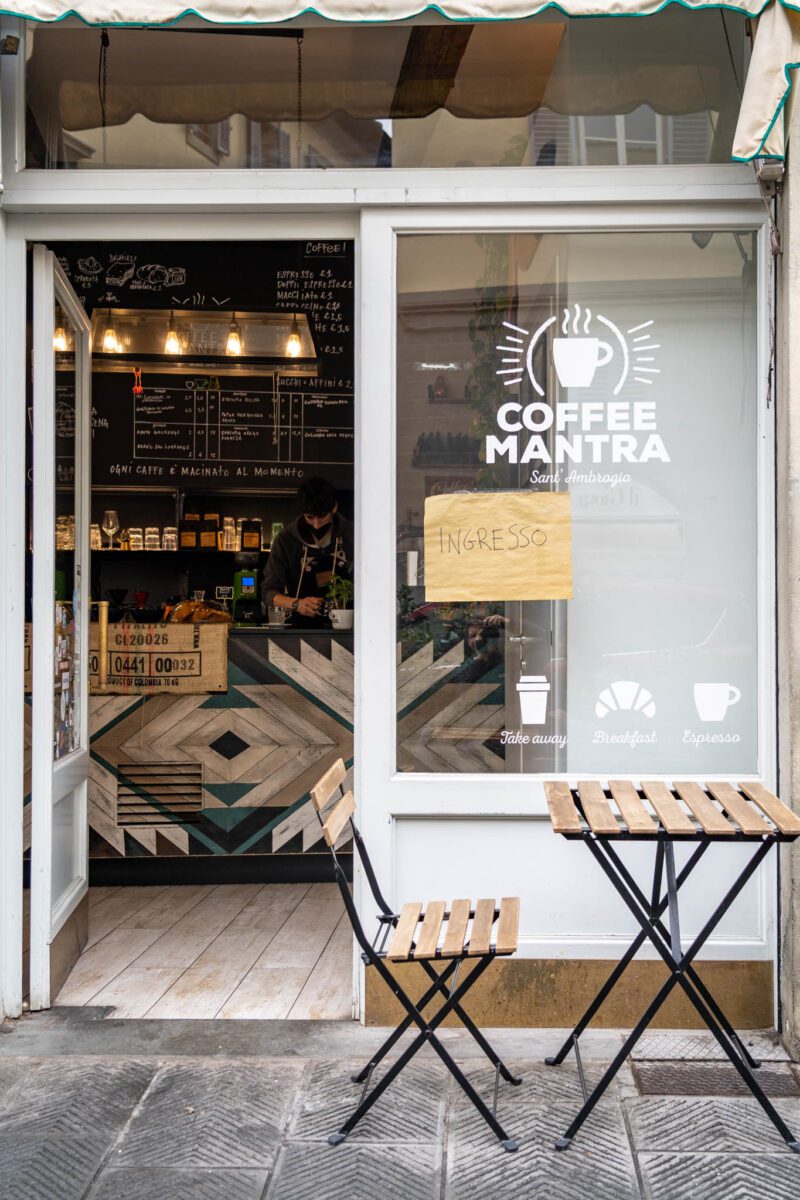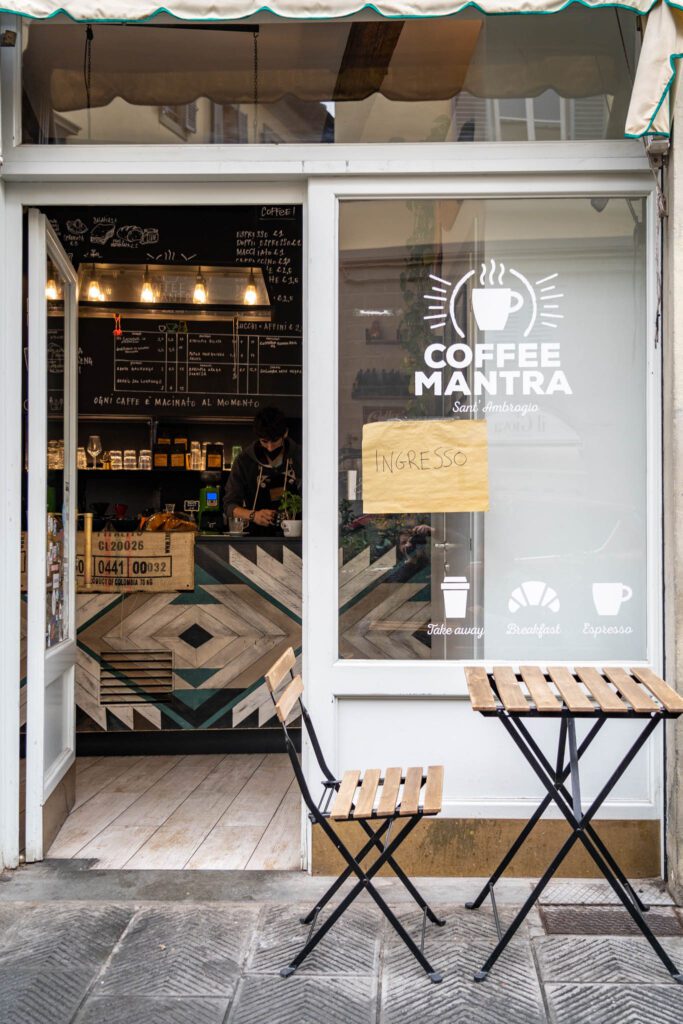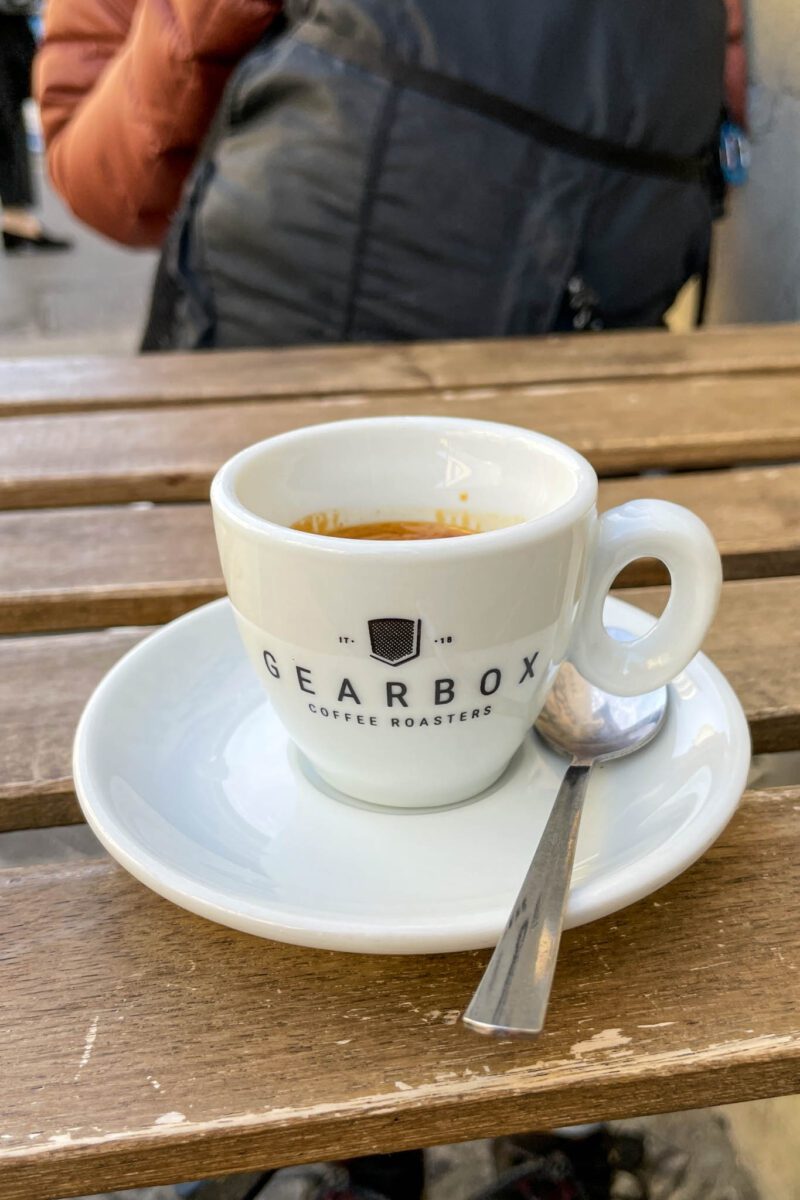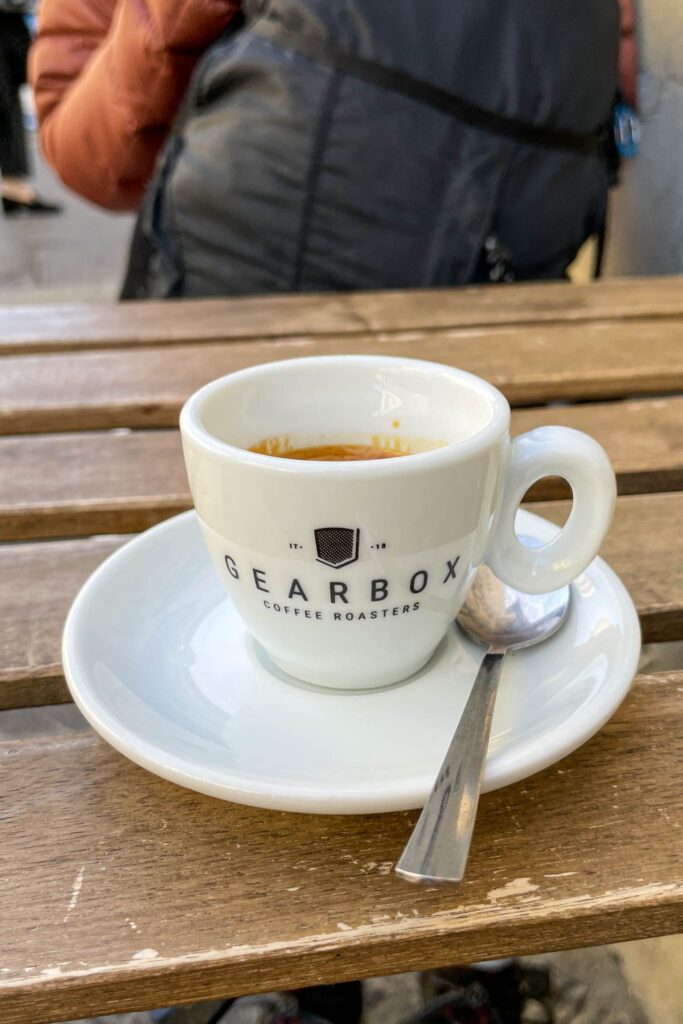 That coffee was like drinking fruit punch. I had a hard time picking out exactly what fruits I was tasting, but it was the most incredible and unique espresso I've had in a while. I had a lot of "pretty good" espresso in Italy, because when in Rome, right? This was the first one that had me literally saying "holy sh*t" after the first sip.
Café SimBIOsi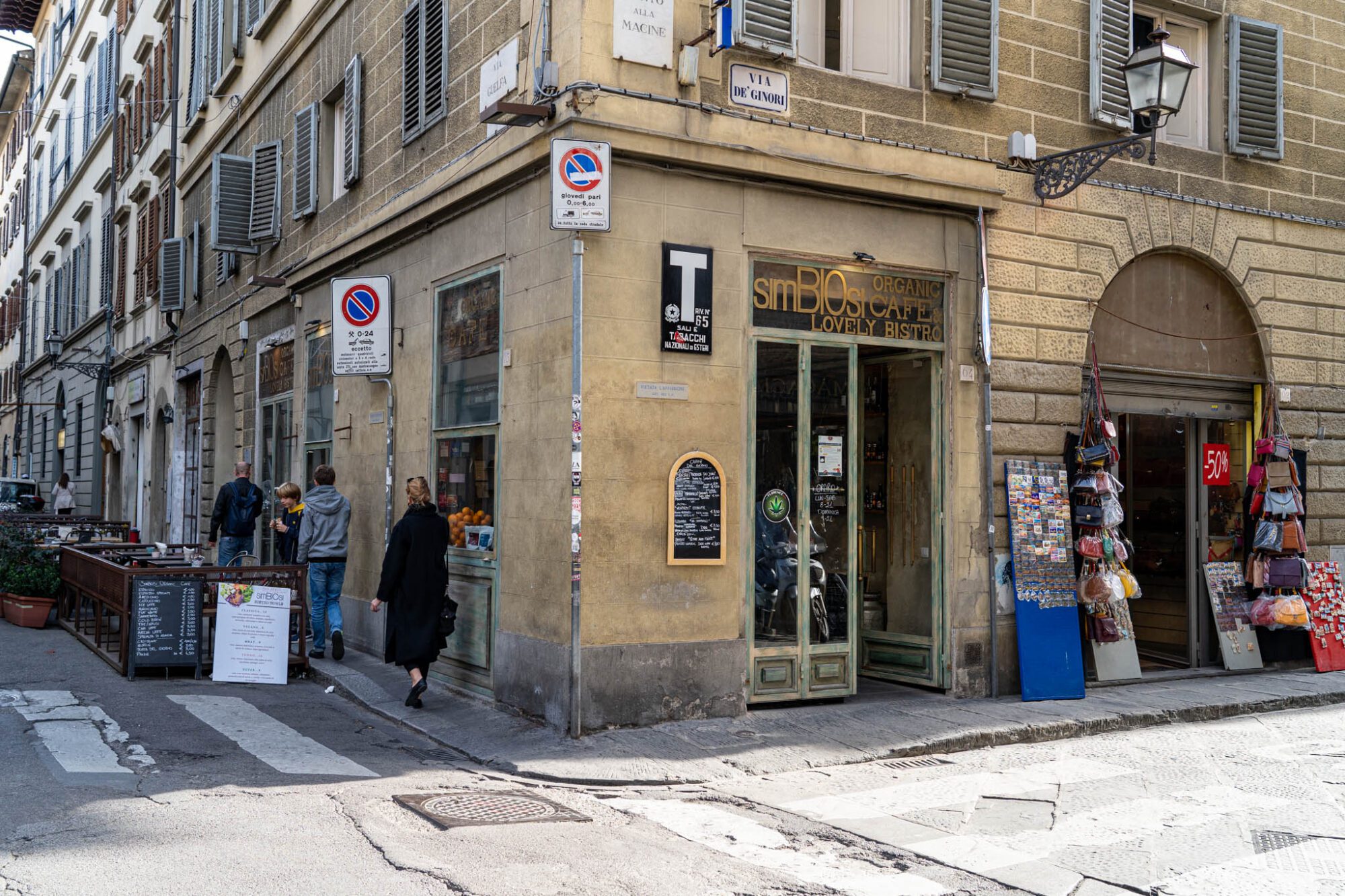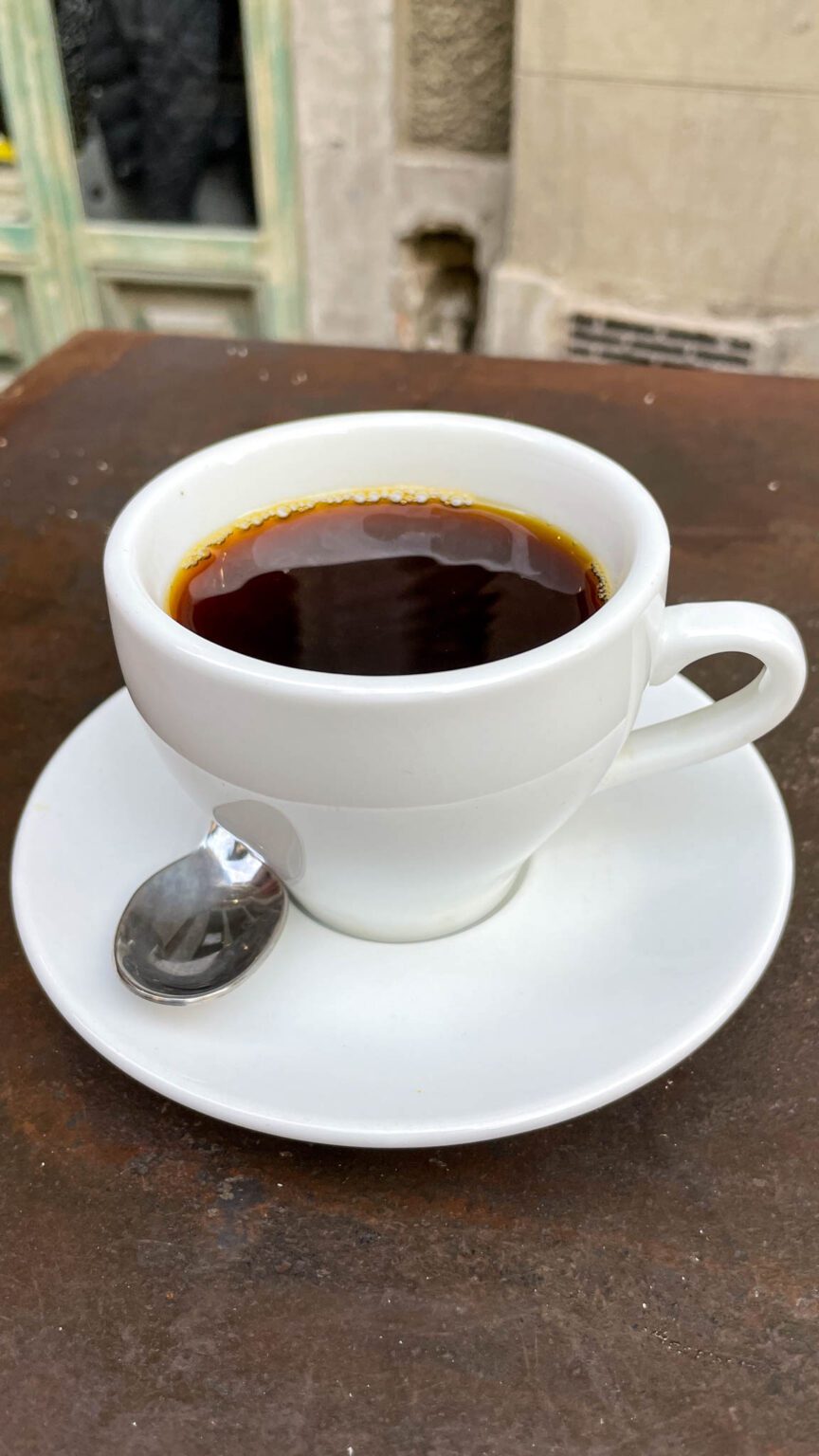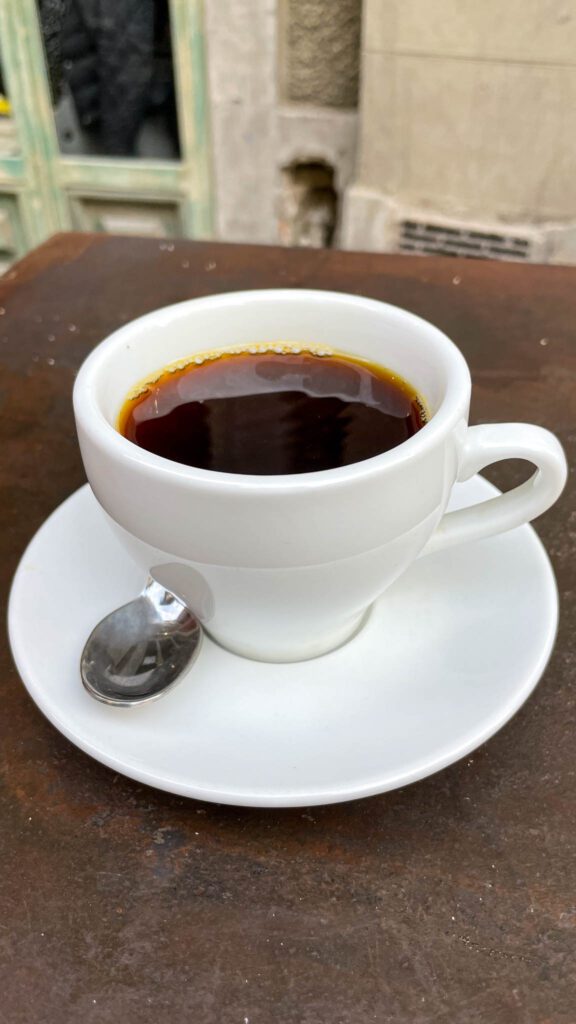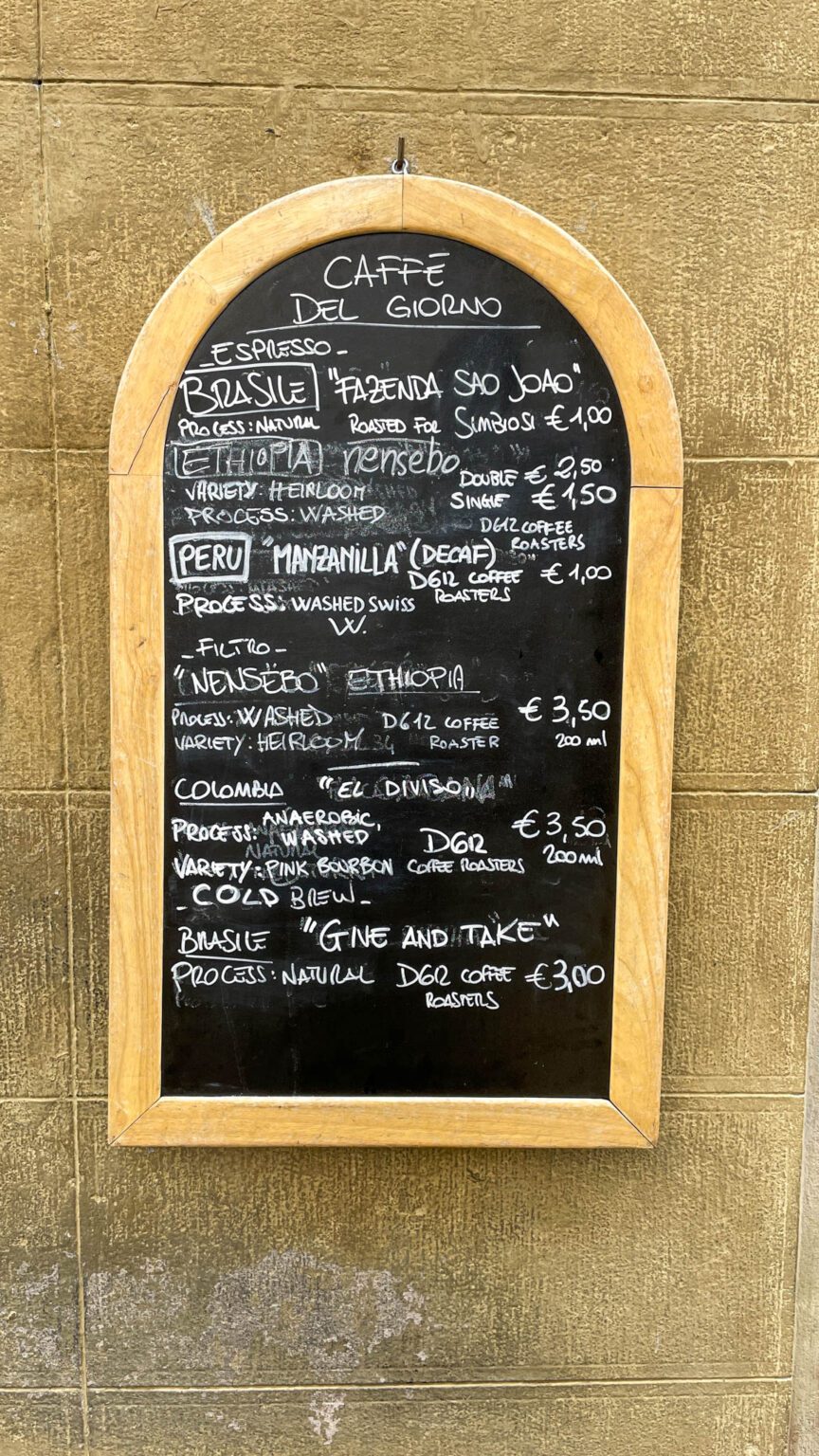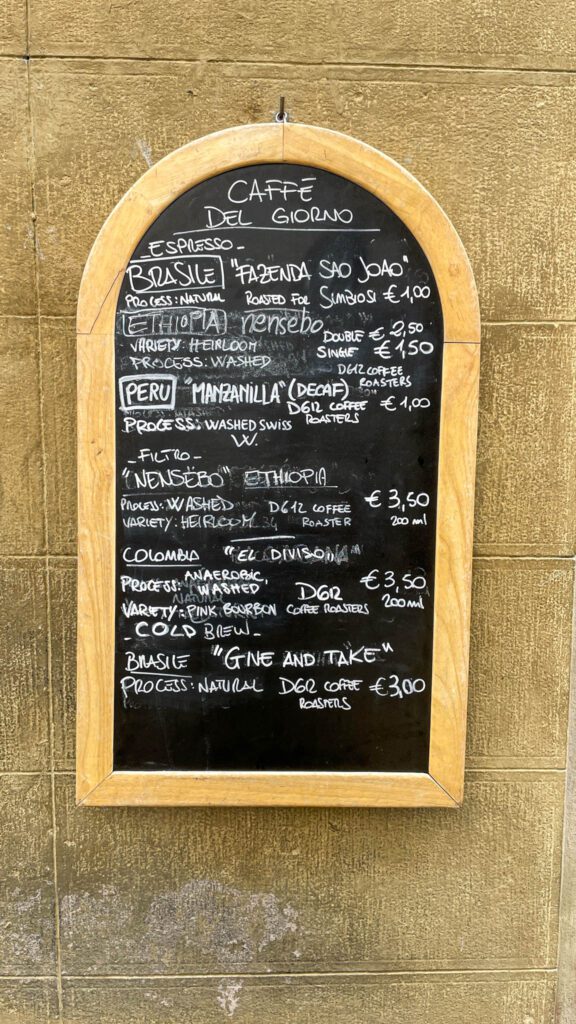 This cozy little shop was my second favorite spot in Florence, both because of the coffee – which comes from Florence roaster D612 – and because of the ambiance inside. I sidled up to the bar on a crisp fall Monday afternoon and asked about the coffees they had available as a filter.
I was pleasantly surprised to hear (or see – the barista pointed me towards the sign that I could have easily read for myself) that they had multiple coffee offerings that you could choose from – three as an espresso, three as a filter. I went with a Colombian coffee, and went outside to our table to wait for them to brew it using a V60.
The location is a little bit out of the way from most of the main sights in Florence, though it's plenty close to Mercato Centrale (or San Lorenzo) if you're headed that way. The street isn't the sexiest place to enjoy your coffee, but the coffee more than made up for the ambiance (or lack thereof).
They have a more extensive food menu at their bistro next door, but they did have a selection of pastries to go with your coffee.
Melaleuca Bakery + Bistro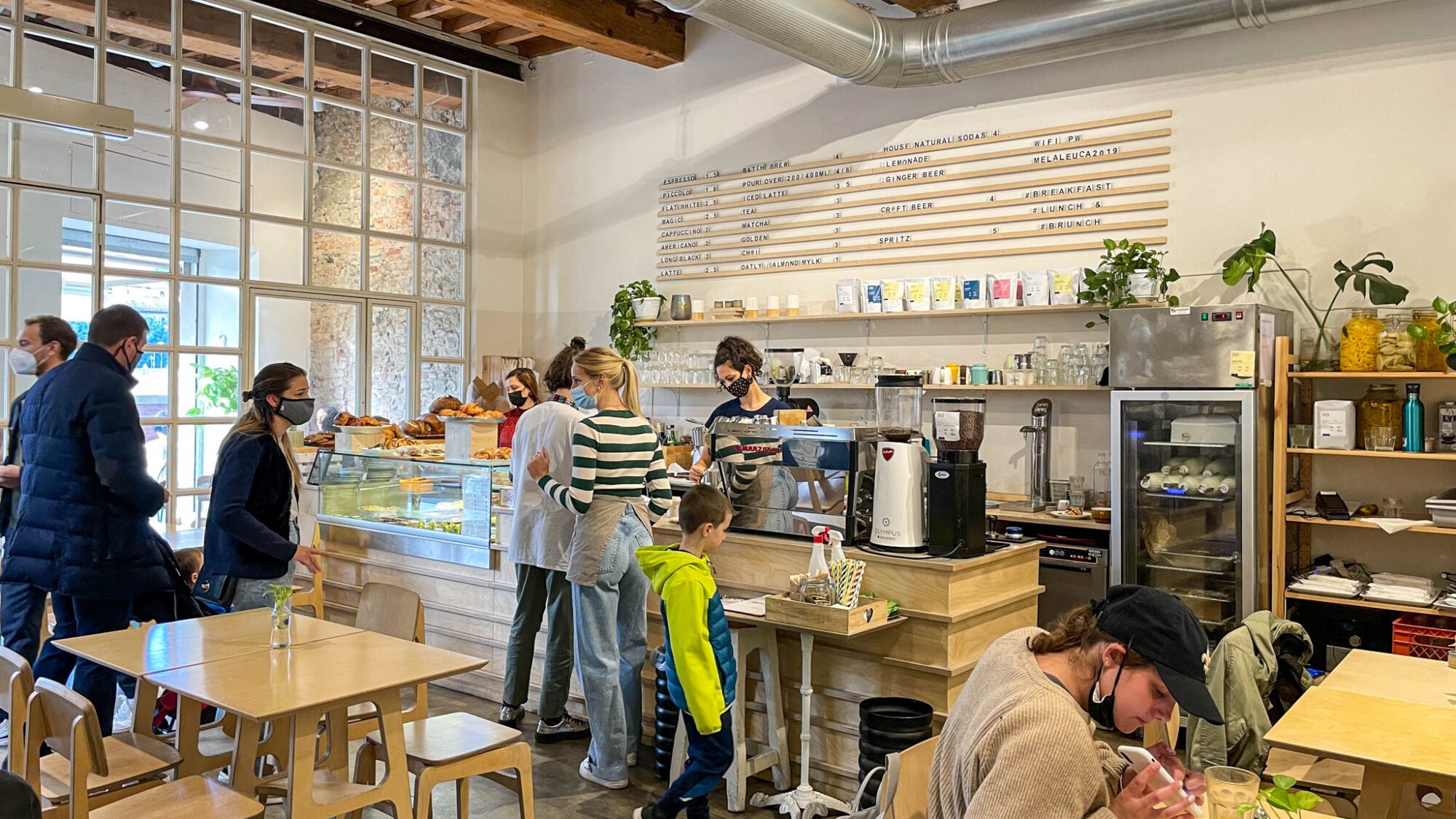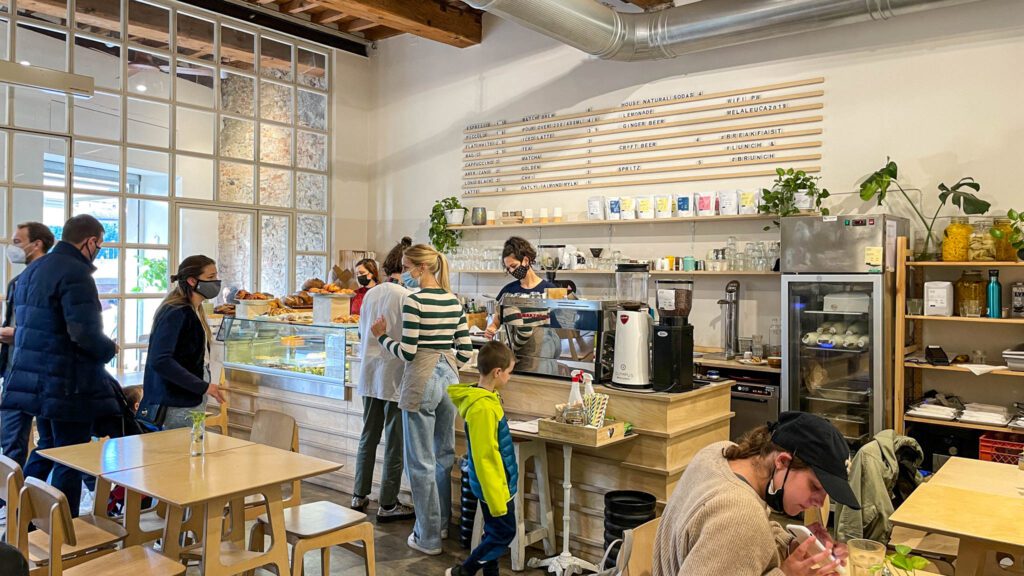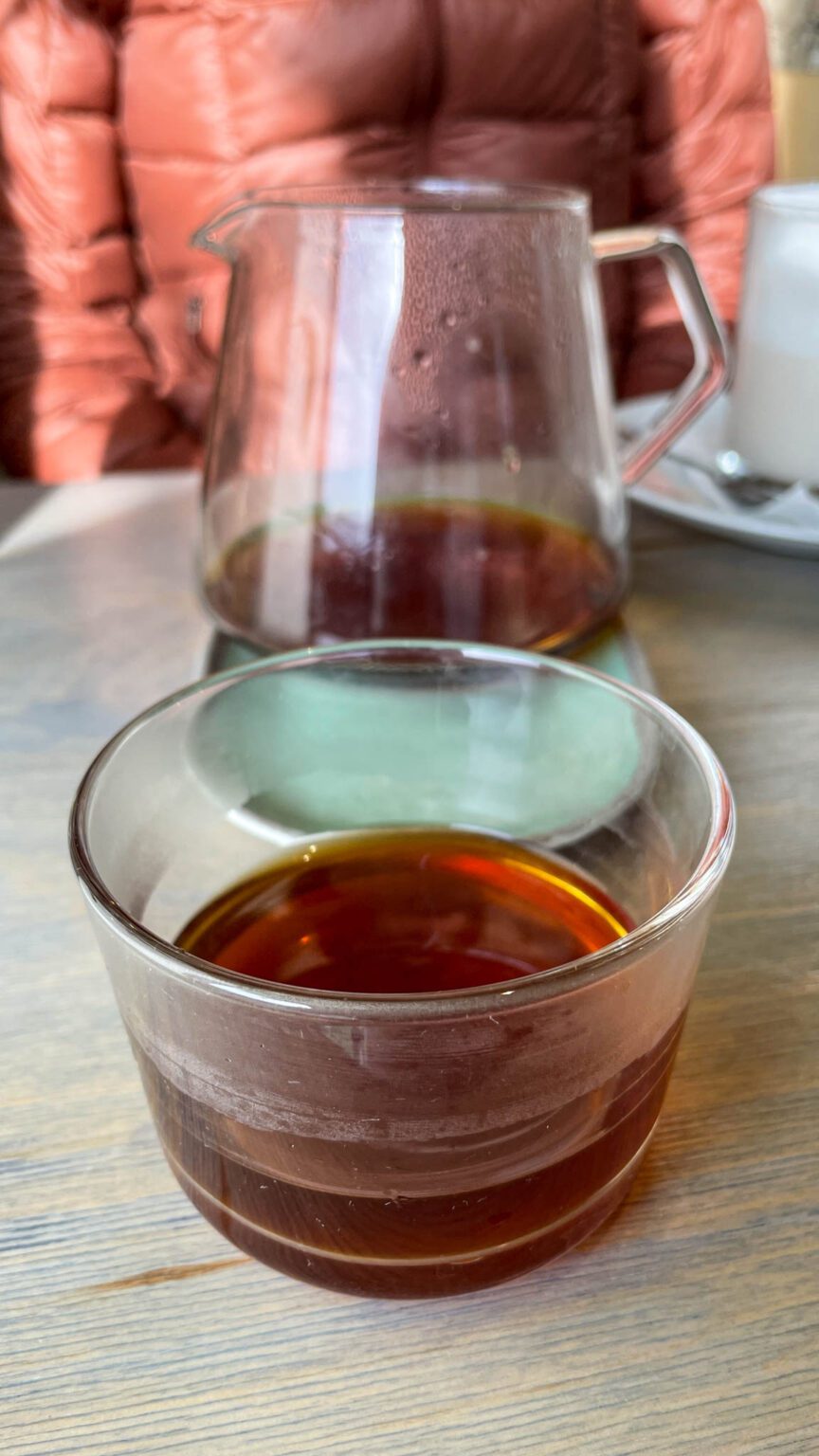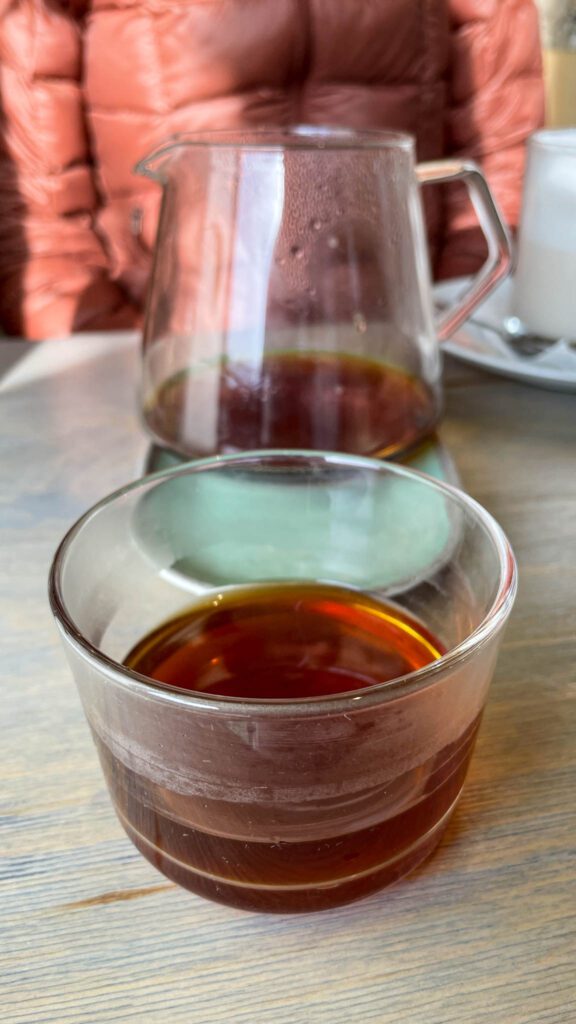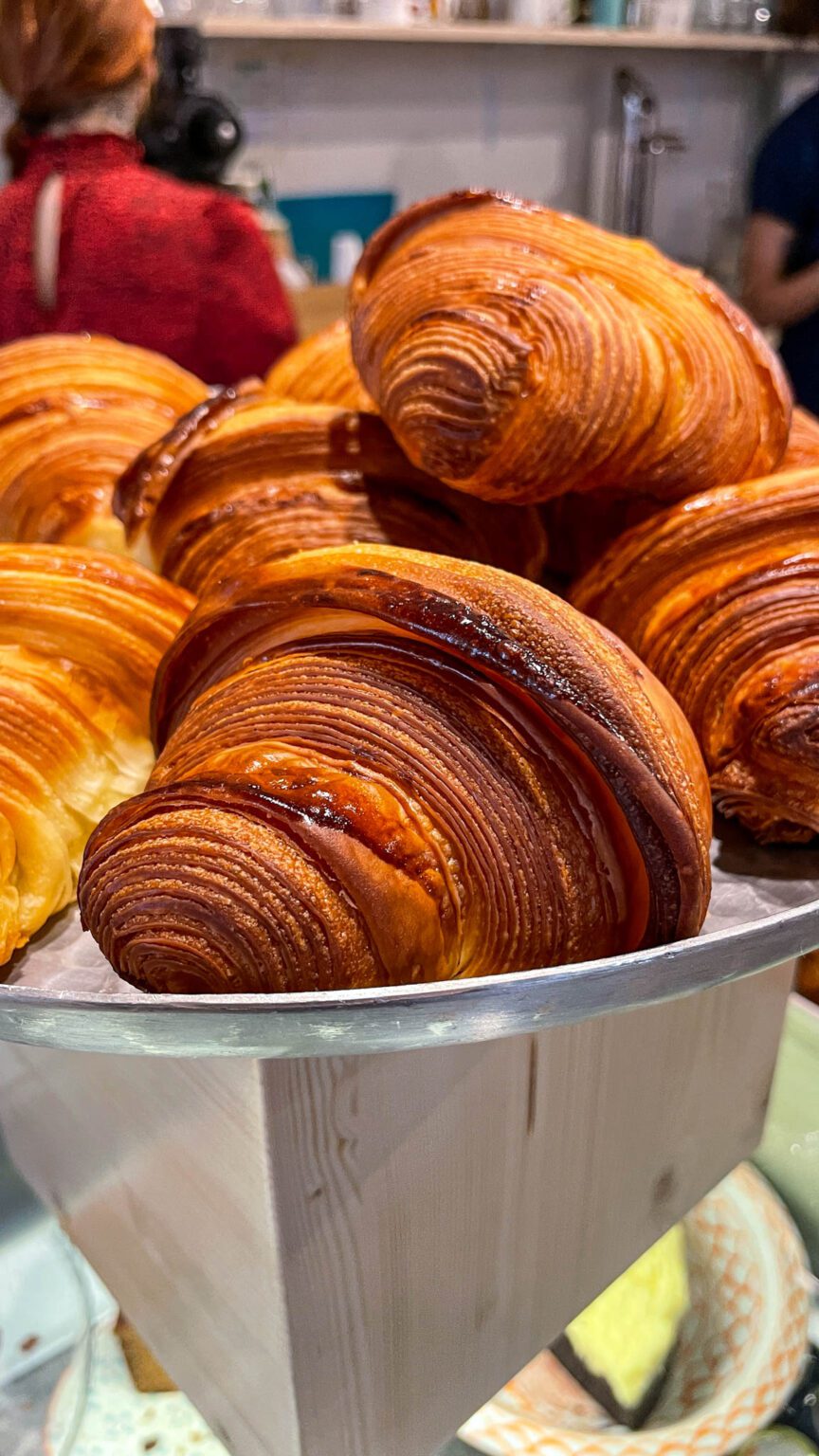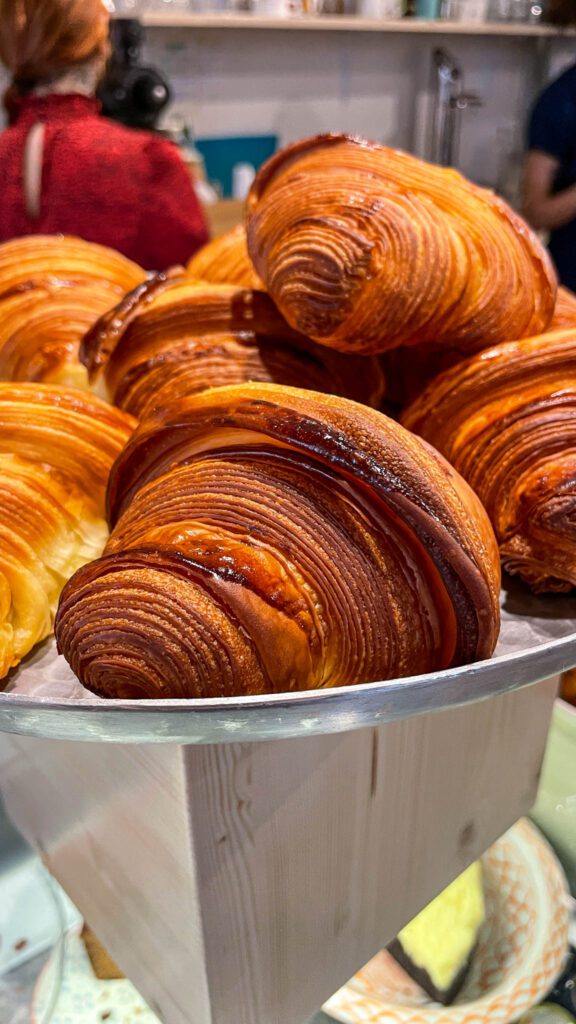 The second outpost of local roaster D612, Melaleuca wasn't quite as impressive as Café SimBIOsi, but still, I enjoyed the coffee. It's a great location right on the Arno River, and is a fantastic place to relax on a late fall morning when the warm sun was a nice break from wearing a down jacket all the time.
First of all, the ceramics here are gorgeous. I almost ordered an extra cappuccino just to hold the cup, but I was already over caffeinated for the morning and Alysha talked me out of it.
The thing to know about this place is that you're sure to hear far more English than Italian. We were sitting next to a trio of American students, and ended up leaving a bit earlier than we ordinarily would have because we wanted to get away from their loud conversation. As long as you know that this is a place that's full of tourists going in, enjoy!
And, really, every place in Florence is going to be full of tourists, but for whatever reason, it was particularly noticeable here.
Once you see the menu, full of avocado toasts and bagel sandwiches, you might begin to understand why. This place has decidedly Australian vibes going on, and it wasn't surprising to learn that the owners are half Australian. There are two things I fell in love with on our trip to Australia years ago – avocado toast, and perfectly frothed cappuccinos. This place does both really well.
The decor is very boho-chic meets Scandinavia, with lots of white walls and greenery going on. Big windows mean lots of natural light too, especially later in the morning and into the early afternoon, when the sun shines straight on the front of the cafe.
I got the same Colombian coffee here as I did the day before at SimBIOsi, and it was just less vibrant here (I'm guessing it was slightly under extracted – watery is the word I would use, but I'm not sure exactly what I mean, to be honest).
One other note here – the staff were very friendly, offering to practice Italian with me and being good sports about barely being able to understand the words coming out of my mouth. Which I very much appreciated.
Ditta Artigianale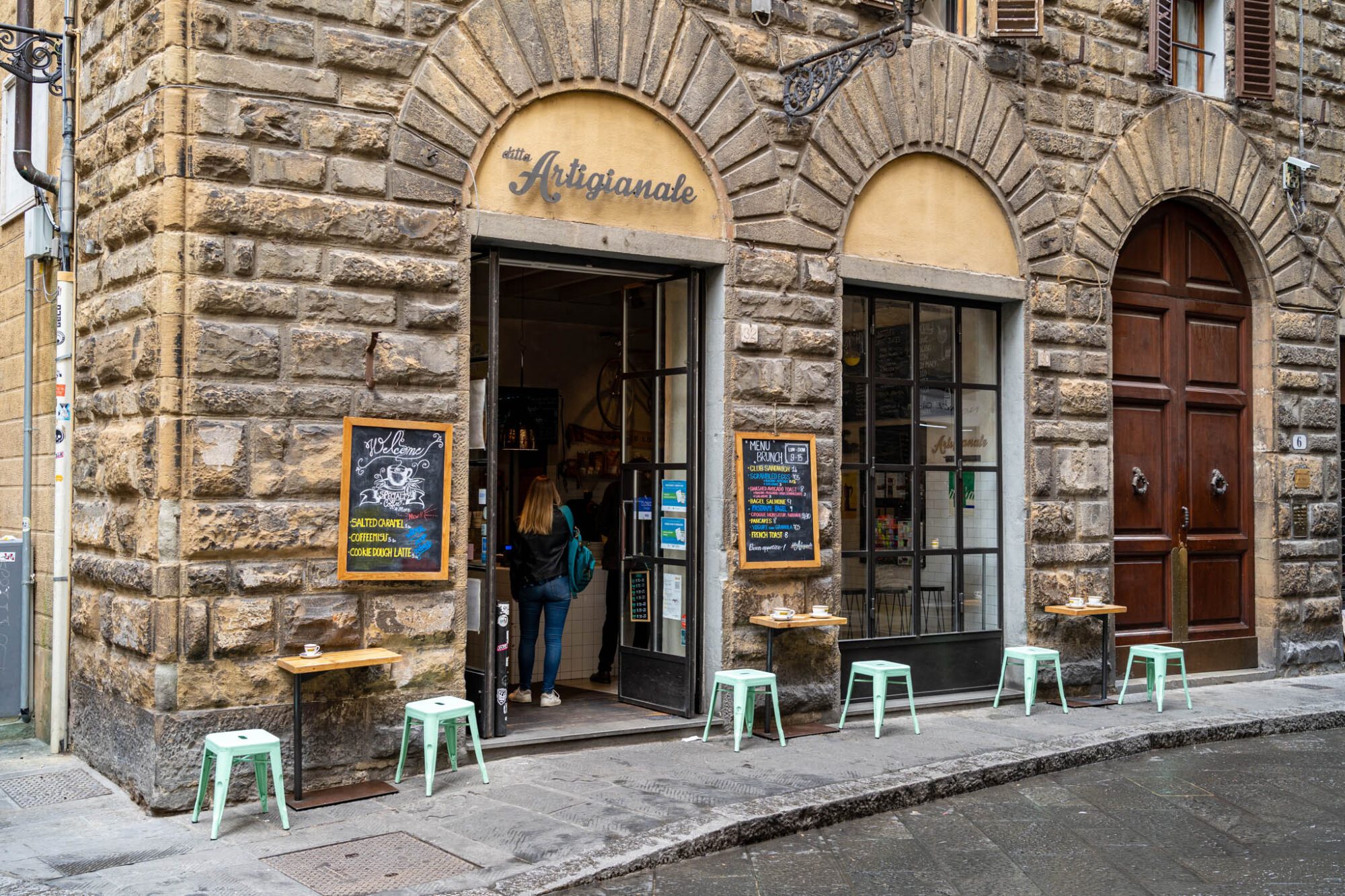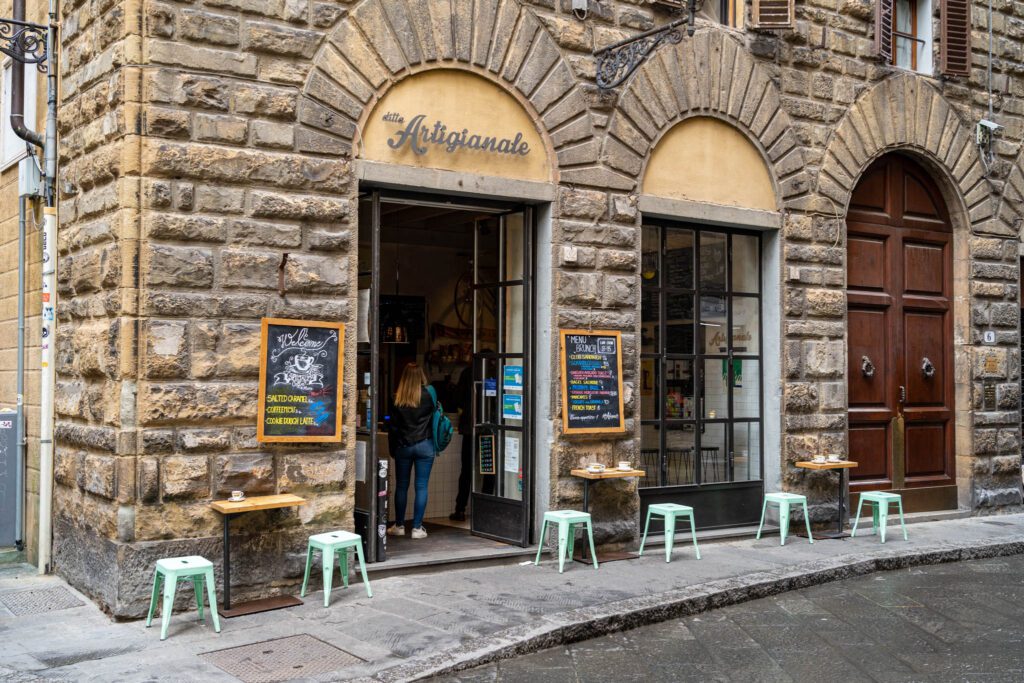 On any list of the best places to get good coffee in Florence that's worth its salt, you'll find Ditta Artigianale. In many ways, they're the OG of specialty coffee in Florence, opening their first shop in 2014, and expanding their empire to the other side of the river with a state-of-the-art, beautiful second location in the past few years.
They've created a mini coffee empire in the heart of Tuscany, and they roast their own coffee too.
The first location is along Via dei Neri, where you'll find the center of the street food scene in Florence with all sorts of shops selling massive sandwiches to hungry tourists.
Ditta Artigianale is a great place to grab coffee to stave off the food coma that is sure to come after eating a sandwich the size of your head. It's rustic and charming, with stone walls and retro paraphernalia decorating the space.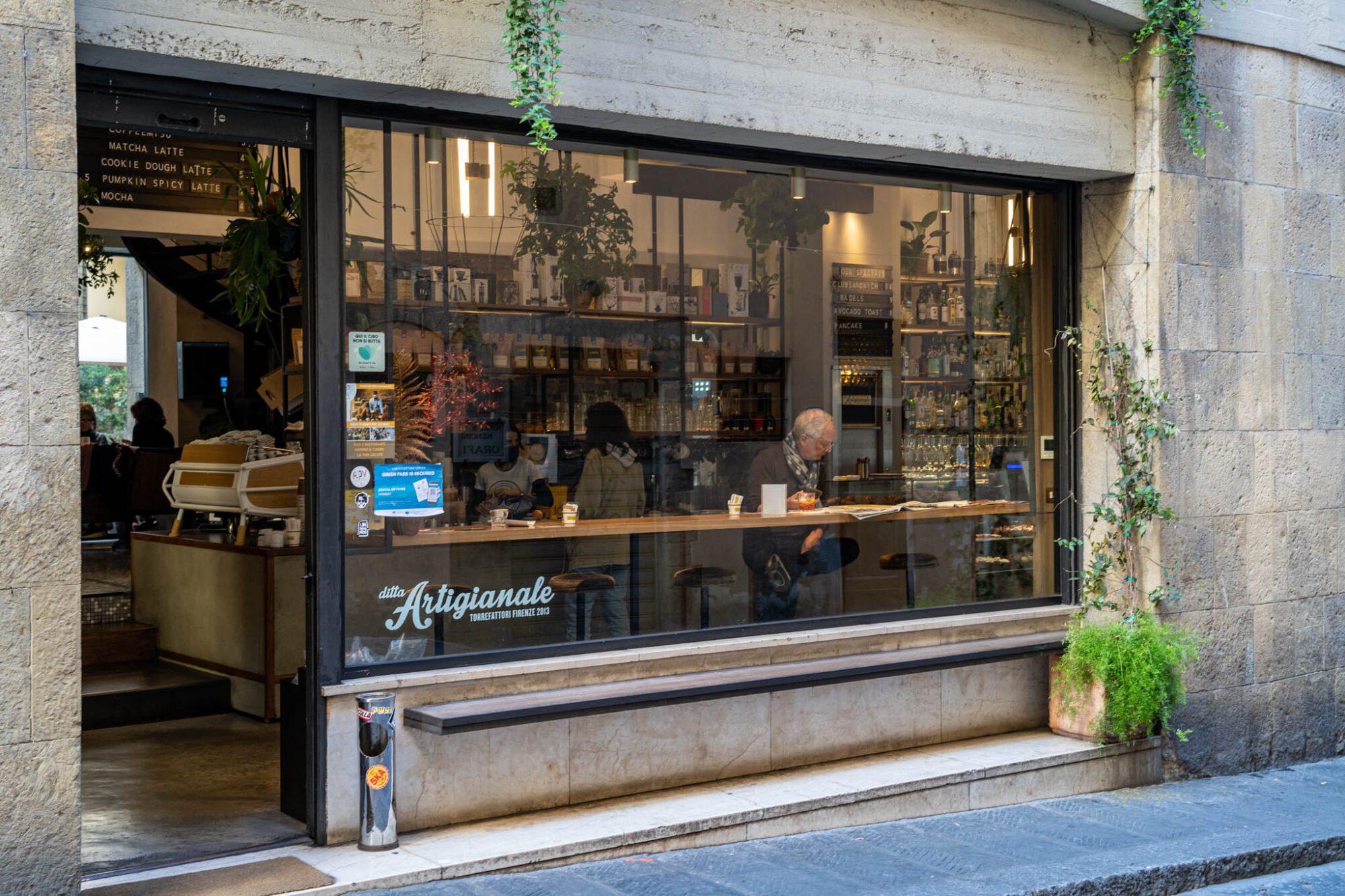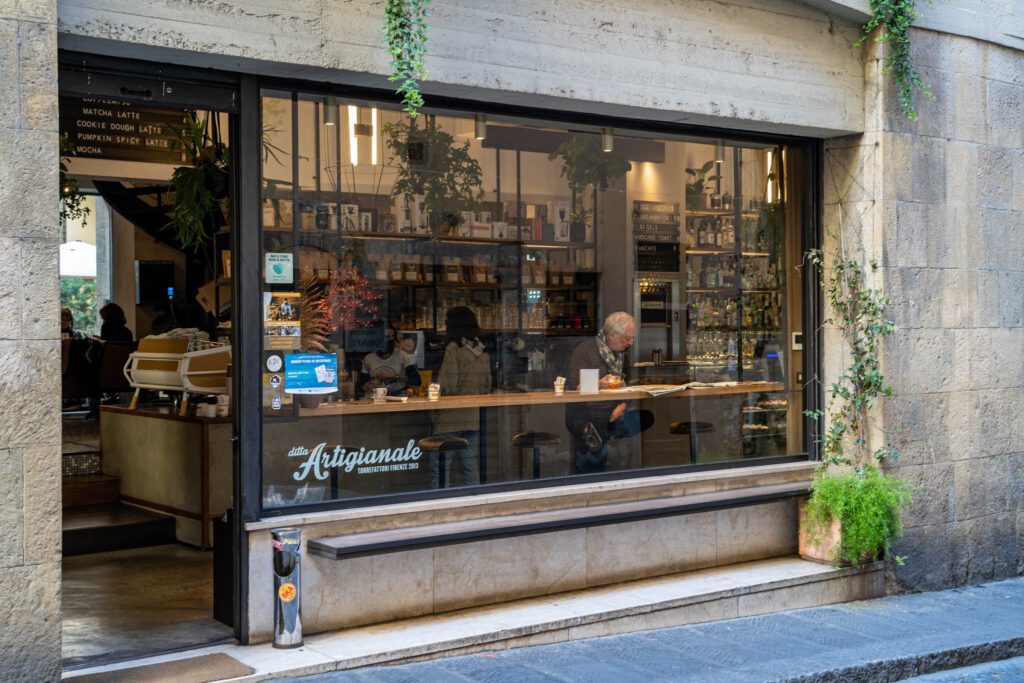 Their newer location across the river in Oltrarno, however, is a modern masterpiece. It's huge, with all sorts of plants and stylish furniture. Plus a nice patio in the back.
Both locations serve a similar menu, which blends traditional Italian coffee with newer trends in specialty coffee, like single origin beans offered as espresso or as a filter coffee with an Aeropress. This might be best illustrated by their three espresso choices. They have a base blend (Mama Mia) that is more dark, roasty, and traditional, a modern blend (Jump) that is more fruity and acidic, and a rotating single origin offering.
I showed up on a busy Saturday afternoon and sidled up to the bar to order my filter coffee. Unfortunately, the barista said that it was too busy and it wasn't possible, so I settled for trying both of their espresso blends instead. Sure enough, I preferred the more modern take on an espresso roast, which was noticeably more fruity and citrusy in the cup.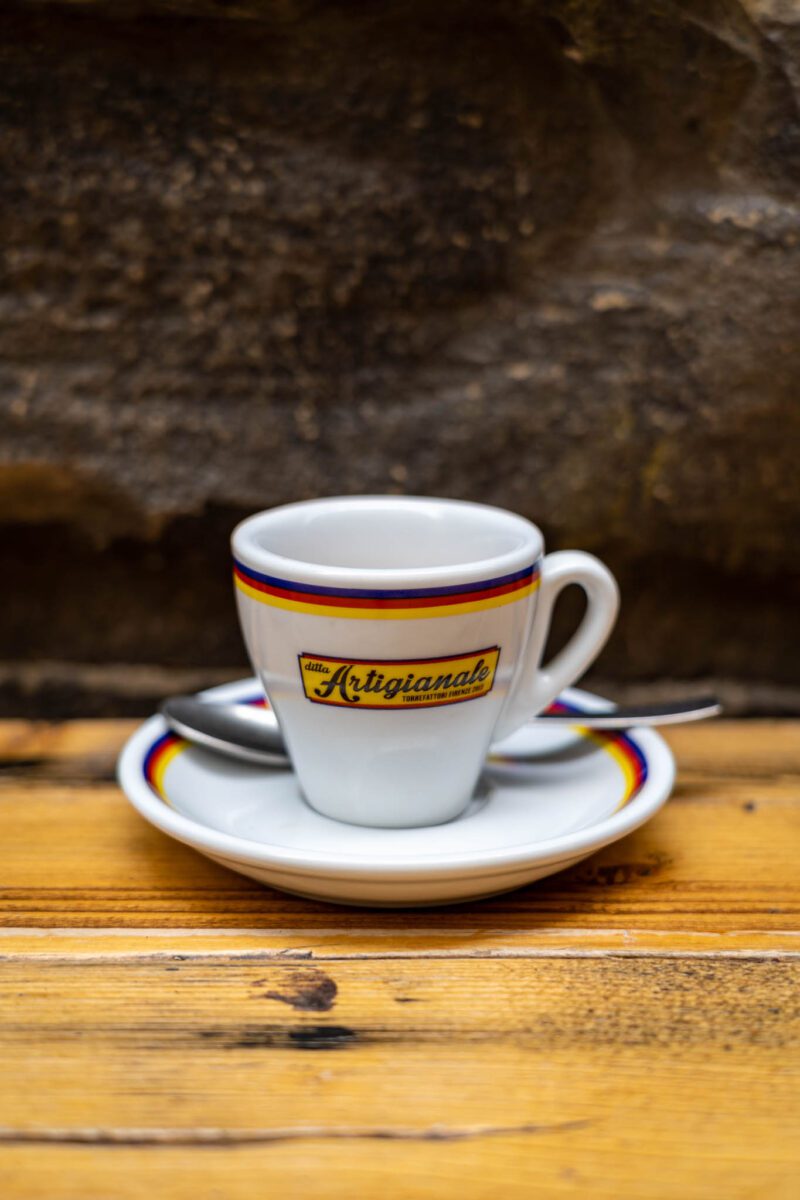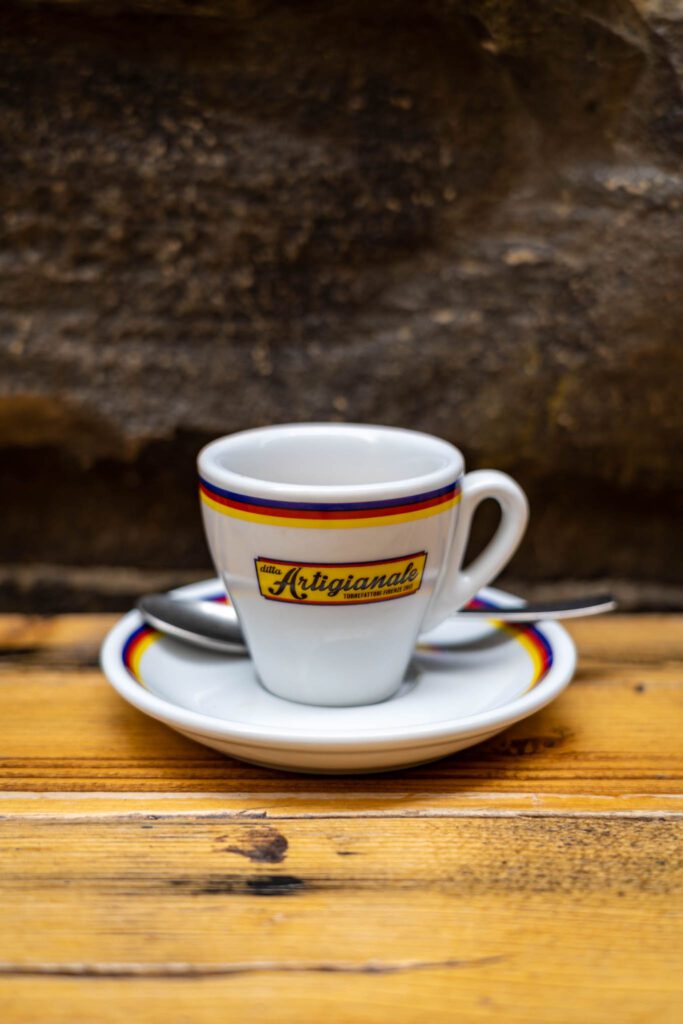 I appreciate that they have both a nod to their Italian heritage with the more traditional roast, and a nod to the specialty coffee revolution that has taken the world by storm, even if it hasn't quite won over the majority of Italians just yet with it's ridiculously light roasts and acid-forward coffees.
However, they weren't my favorite of the places I went in search of great coffee in Florence. There's a lot of hype around them, and sure, the coffee was good, but it wasn't particularly special. Plus, the number of people there on a Saturday afternoon was pretty wild, which I guess shouldn't surprise me since it is Florence, after all, one of the most-visited cities in Italy.
The bottom line about Ditta Artigianale is this: I think you can do better, both in terms of the coffee, and the ambiance and number of tourists. I know this, because I did, in fact, do better.
BEN Caffè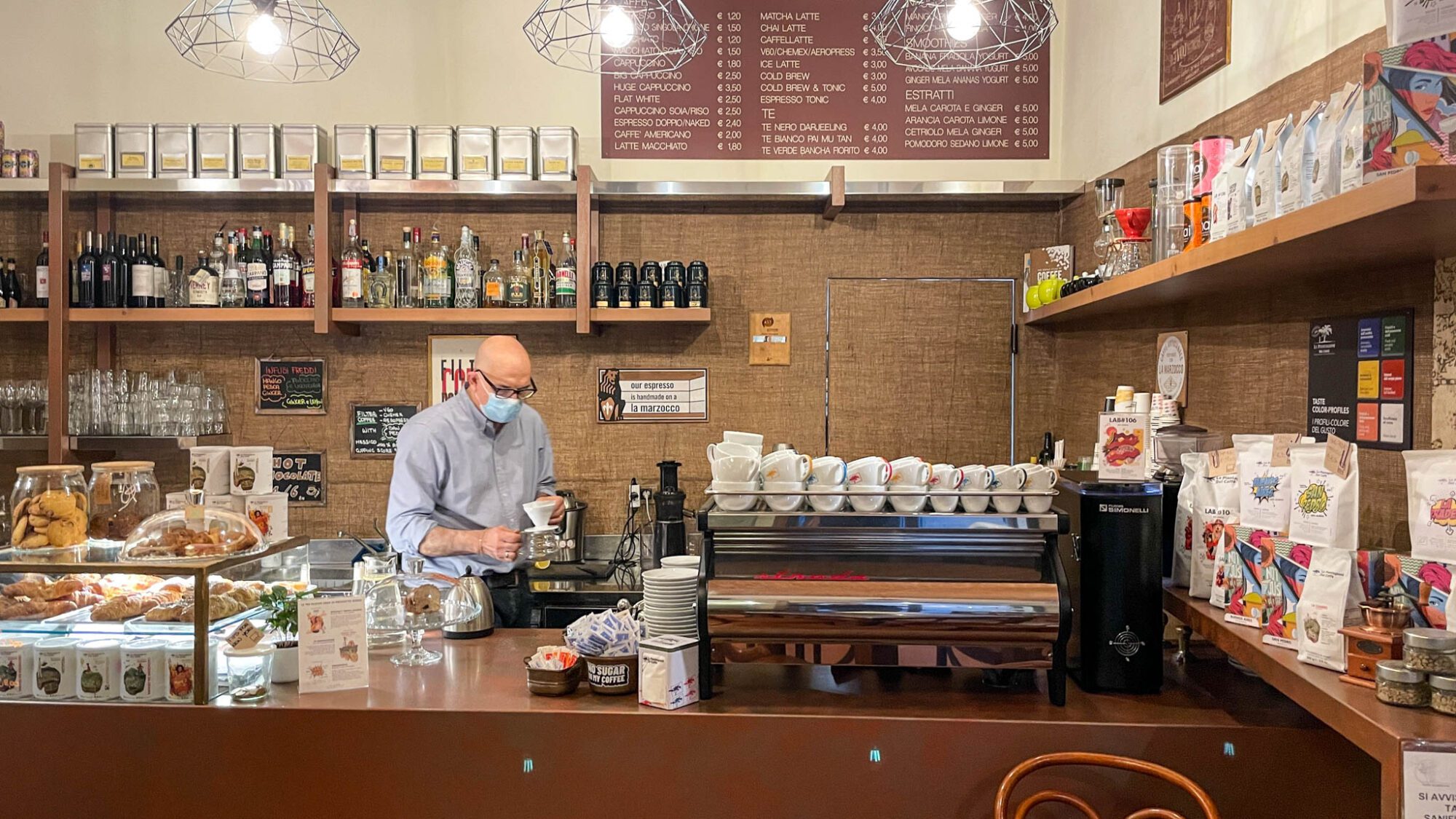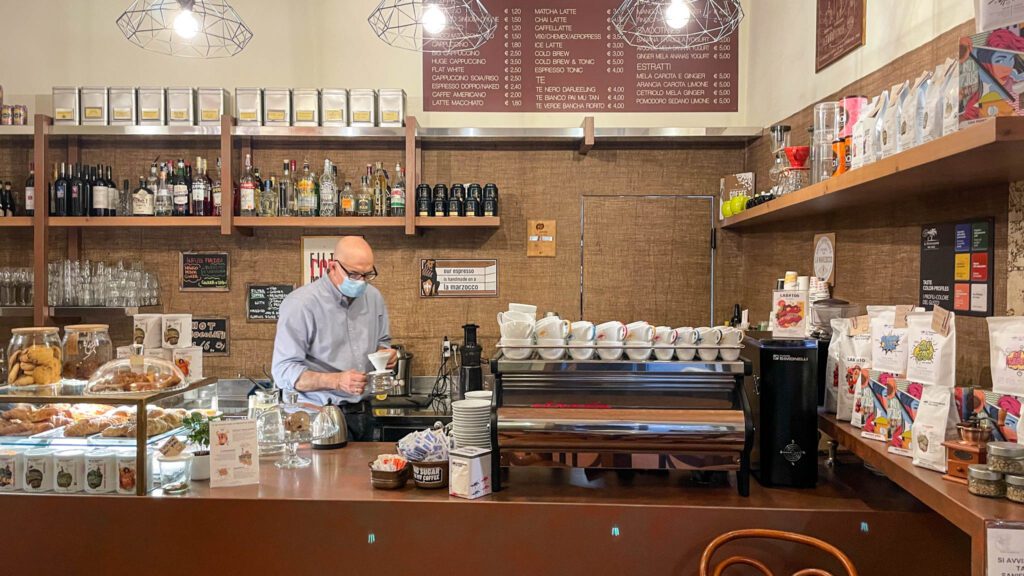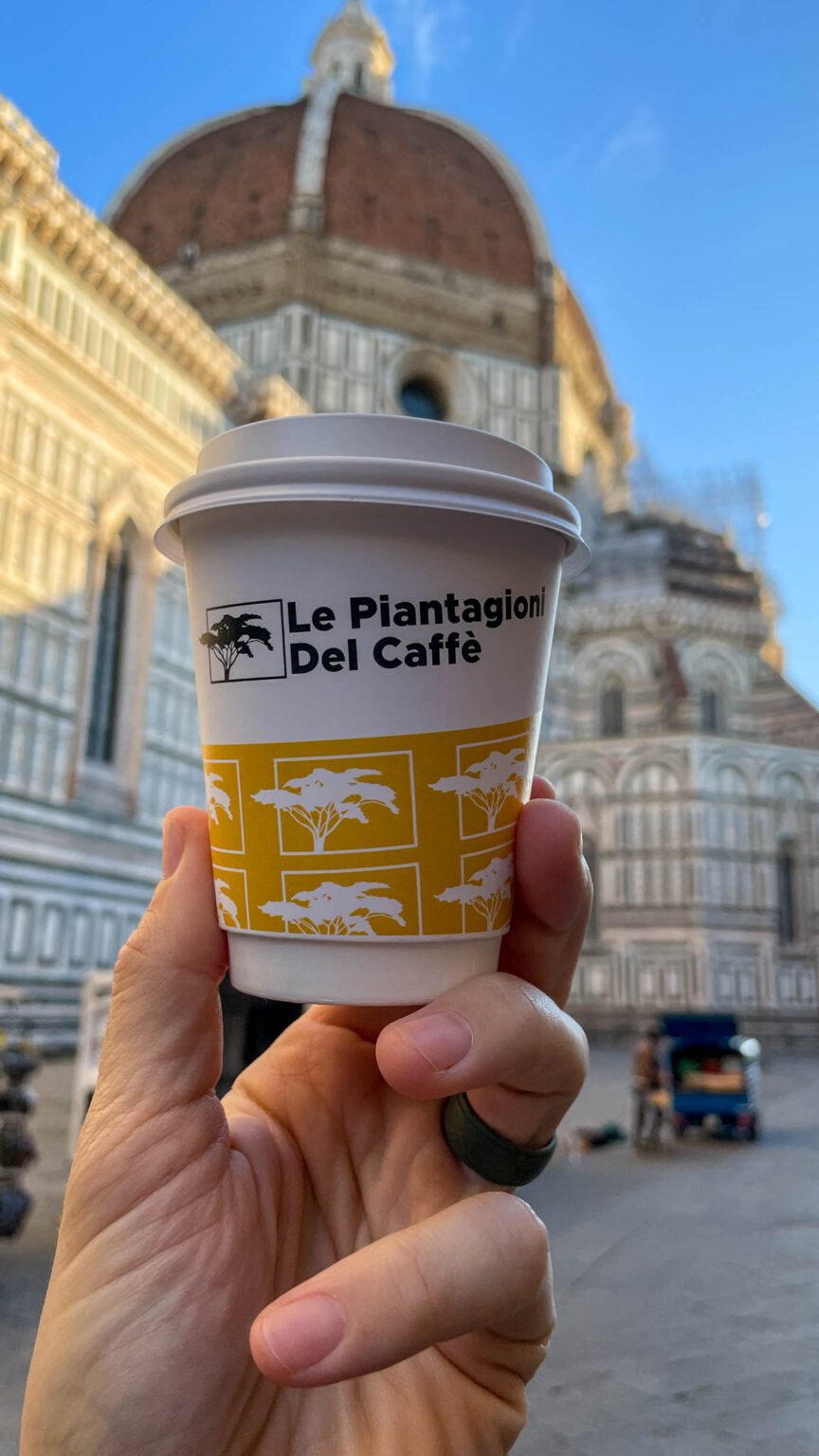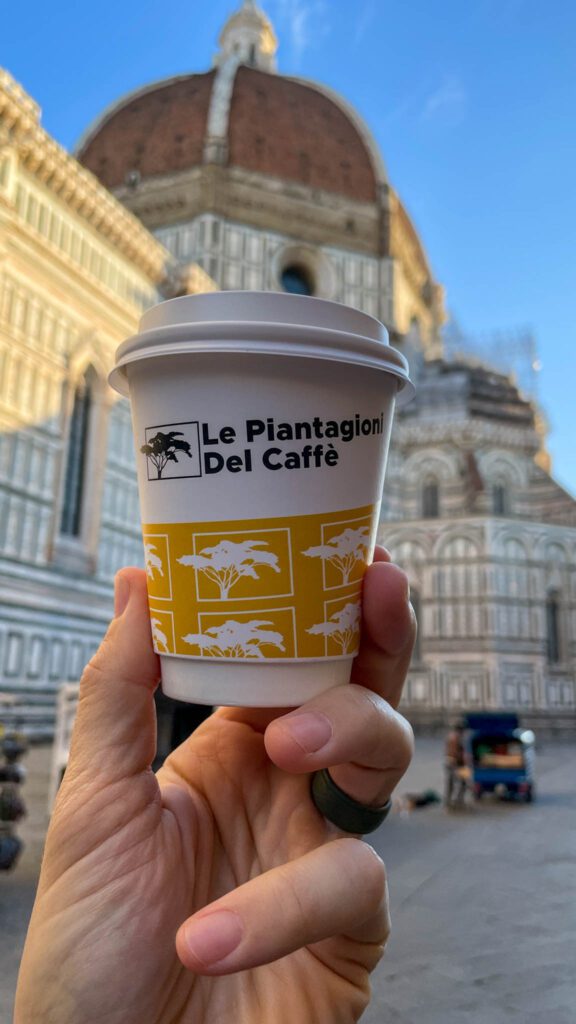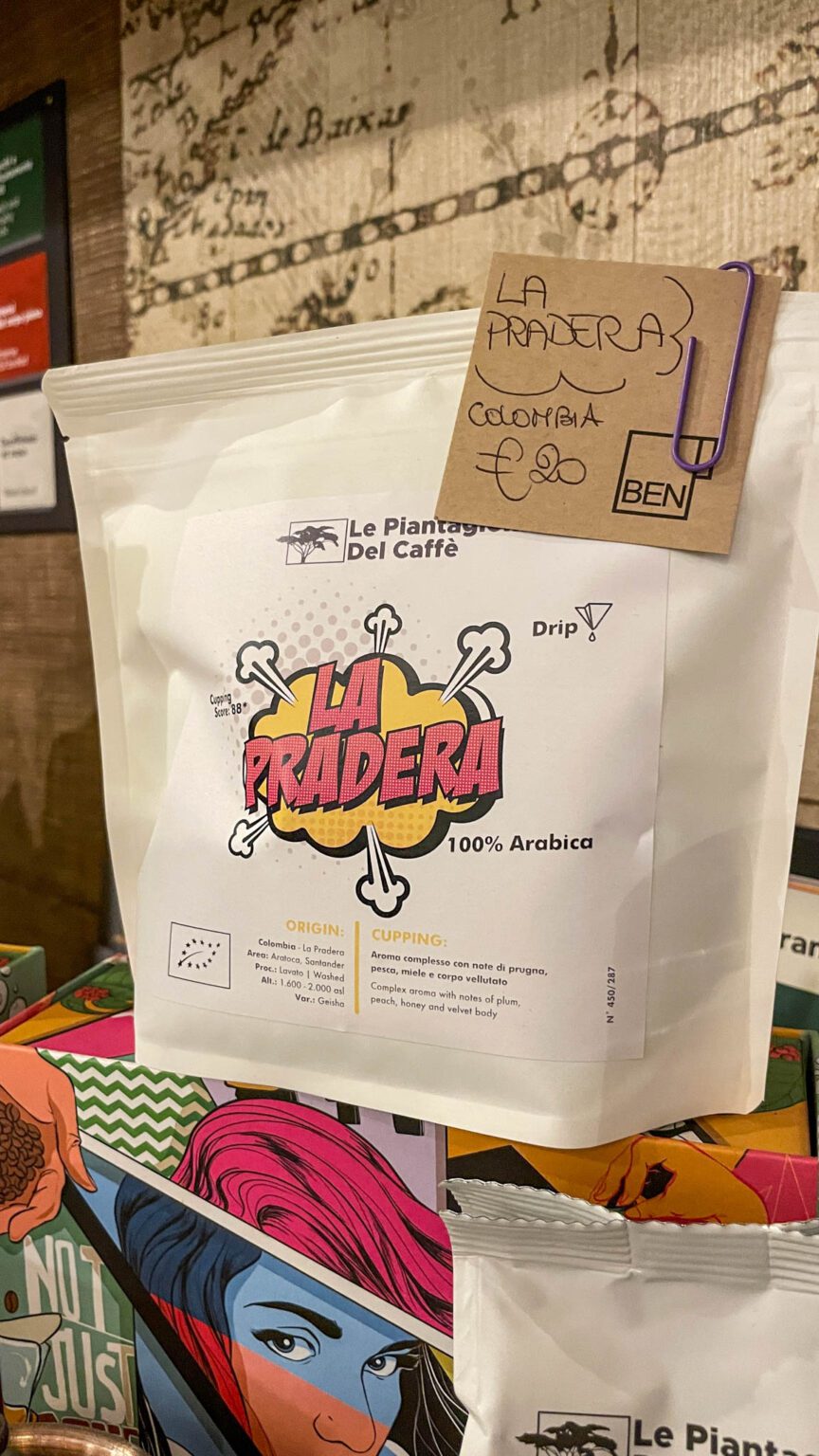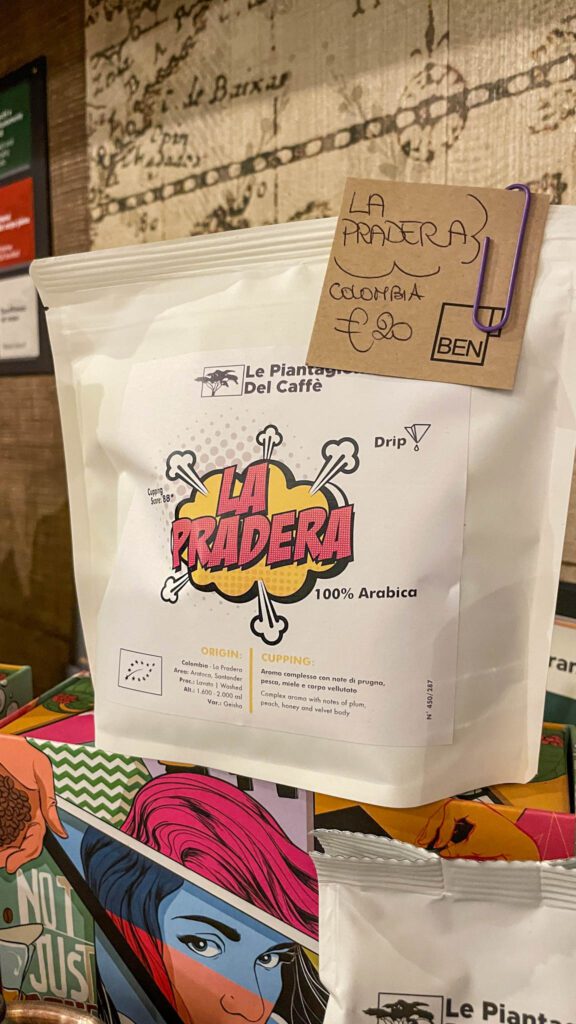 This spot, tucked away on a quiet street just one block from the Duomo (though you'd never know it once you're inside) was a very pleasant surprise. I was there first thing in the morning to grab a cup of coffee before catching the train to Lucca, and the friendly barista helped me choose a coffee that he thought I would like.
As he prepared the coffee, he was chatting with the Italians drinking macchiatos at one of the tables in the cozy interior, explaining the different coffee beans he was using to make my coffee versus theirs. I only caught bits and pieces – my Italian is far from good – but I enjoyed listening to him evangelize about craft coffee to two people who weren't particularly familiar with it.
They use beans from Livorno roaster Le Piantagioni del Caffè (who also have an online coffee school), and the V60 I ordered was clean, crisp, and had plenty of acid for my liking. It was a washed Colombian coffee, and it checked all the boxes of what I'd expect out of that origin.
You can get your usual espresso or cappuccino here, or you can take it a step further and get a shot of single origin espresso, or a filter coffee prepared either with a V60 (my favorite), an Aeropress, or a Chemex (my least favorite).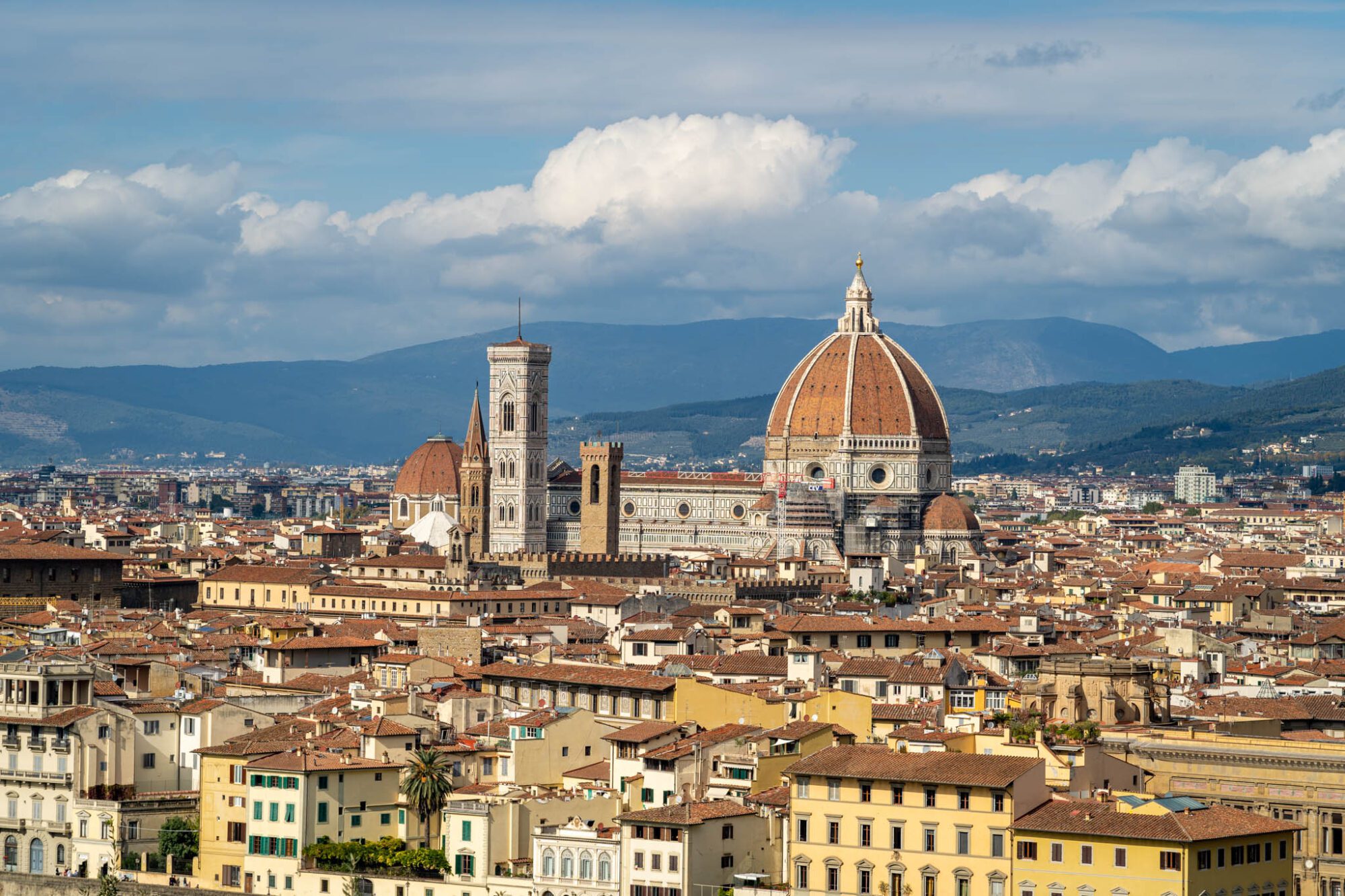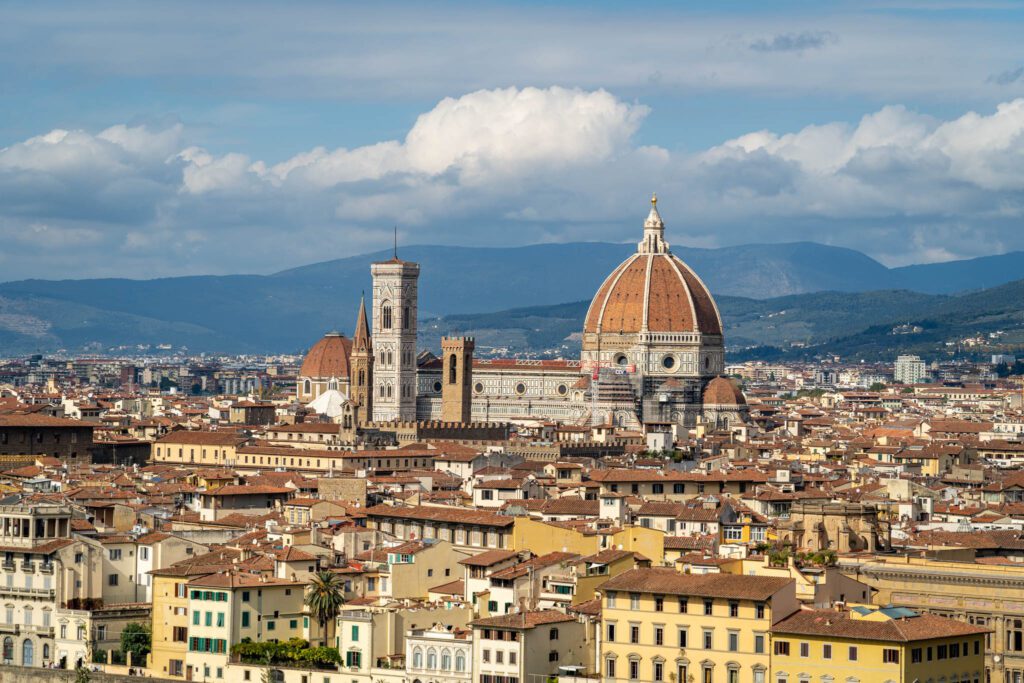 ---
Heading to Italy?
We've been to Italy multiple times – obviously we love it – including more than a month on our last trip!
If you enjoyed this guide and found it helpful, you definitely won't want to miss our detailed guide to planning an amazing 10 Day Italy itinerary, which covers Rome, Florence, and Venice and is perfect for a first trip.
We also have a guide to spending two weeks in Italy, which combines those three main cities with a few lesser known cities (Bologna and Verona), or a guide to spending one week in Italy, which has six different ways to spend 7 days.
Here are some of our other Italy guides to help you plan an incredible Italian adventure.
Rome:
Florence:
Venice & Milan:
Cinque Terre:
Sicily:
Need to Eat Gluten Free in Italy?
If you're traveling and need to eat gluten free like me, Matt (I have Celiac Disease, which is why I started this site in the first place), then you'll want to check out our gluten free guide to Italy, along with our city guides for Rome, Florence, and Milan to help you find the best gluten free pastries, pizzas, and more.