2 Days in Phoenix: How to Plan a Perfect Weekend In Phoenix
Phoenix was a pleasant surprise for us. We drove from Death Valley to Phoenix to start off our Arizona road trip, and Phoenix was more of a starting point than a place we were excited about. While it's not our favorite city in the world – mostly because it's not really walkable – we loved the unique combination of good food and drinks and amazing desert landscapes just outside of the city center.
If your idea of a weekend getaway includes near-perfect weather (outside of summer), a bunch of nice hikes right outside of the city, and plenty of spots to grab brunch and post-hike drinks, you're going to love spending a weekend in Phoenix. 
Phoenix is the capital of Arizona and home to over 4.5M people. With more than 299 days of sunshine per year, Phoenix is thriving with year round events and unique outdoor activities. Plus, it's a sought-after destination for any foodie in search of some southwest flair.
Phoenix is a rapidly growing city, but it's situated in the heart of the Sonoran Desert. Visiting Phoenix gives you the opportunity to see a wide variety of cacti, plants and animals native only to this region. Not to mention, it presents some of the greatest sunsets we've ever seen.
In this city guide, we'll walk you through a complete itinerary for 2 days in Phoenix. You'll learn about exciting activities – let's be honest, mostly awesome hikes – and drool-worthy (gluten-free!) spots to eat and drink.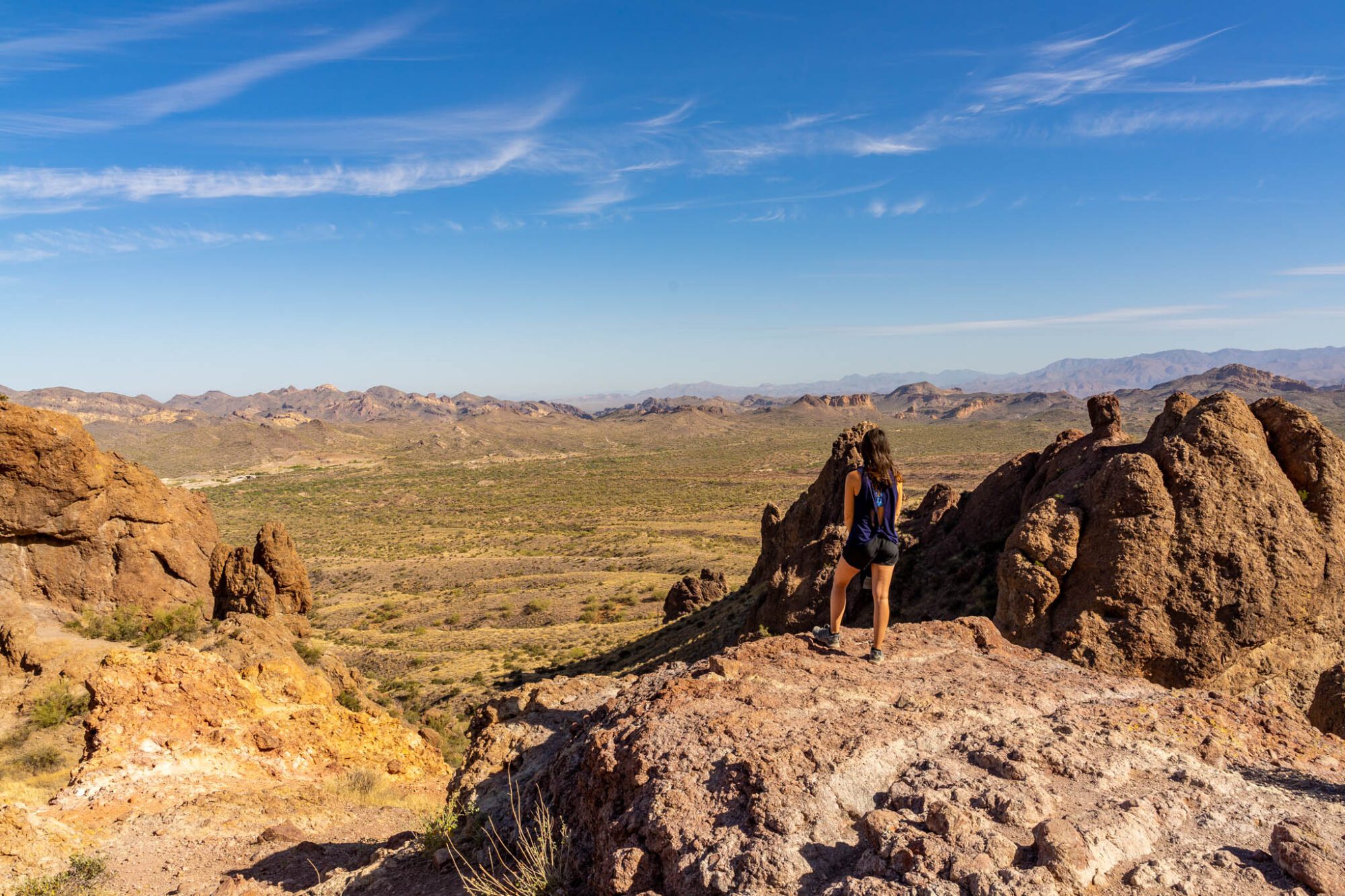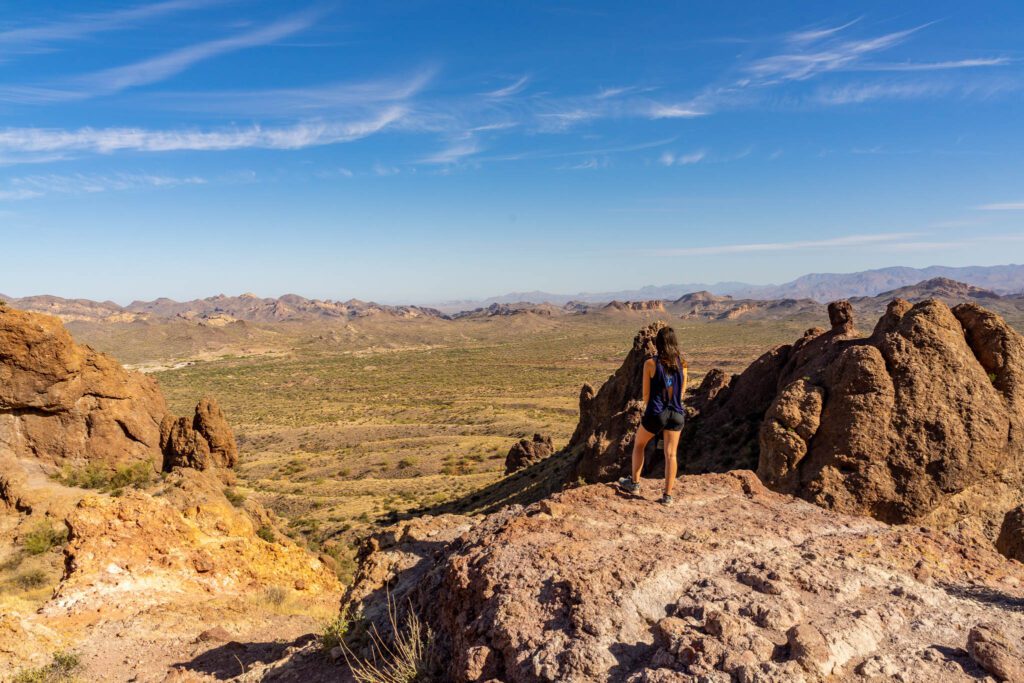 Disclaimer: Some of the links in this post, like hotel links, are affiliate links, meaning at no additional cost to you, we make a little bit of money if you click through and book. That being said, we would never recommend something to you that we don't stand behind 100%.
Where to Stay in Phoenix
Wondering where to stay in Phoenix? Depending on your travel style and needs, there are multiple hot spots to consider. The entire city is covered with hotels and resorts of all price ranges.
To fully enjoy a trip to Phoenix, we recommend finding a hotel with a great pool. The hot temperatures inspired local resorts to invest in world-class pools with swim up bars, water slides and even lazy rivers.
Here are three Phoenix neighborhoods that we recommend staying in. You'll find cool perks to each.
Uptown
Just north of Downtown Phoenix, the Uptown district is up and coming. It's only a few minutes to the downtown area but it's more residential and offers a quieter atmosphere. Plus, the nearby Arizona 51 freeway opens up the rest of the valley to you.
Uptown is centralized around the Historic District that ranges from historic residences to luxury mansions. This neighborhood is a foodie's dream since the area has a long list of independent restaurants and bars.
To stay, we recommend Rise Uptown – our dream hotel! It's a fresh mix of modern and comfort, while its rooftop bar and pool is the perfect place to take in an Arizona sunset. We walked by it on a walk to get coffee, and I said "what is THAT place?" It's the perfect home base for exploring Phoenix, we think.
Downtown
There's nothing like staying in the beating heart of a city. Downtown Phoenix is thriving with busy nightclubs, top restaurants, and multiple venues that host sporting events, comedy shows, and concerts year round.
Over the past decade or two, the city has worked hard to restore the downtown area. It's a safe and fun place to stay. There aren't many skyscrapers in Phoenix, but the few that do exist are here.
Hotels in Downtown Phoenix that you should check out would be the Kimpton Palomar (love Kimpton hotels in general), Found:RE Phoenix (a gorgeous boutique hotel), and the Cambria Hotel.
Scottsdale
If you're craving luxury, settle down in Scottsdale. Located just 20 minutes northeast of Downtown Phoenix, Scottsdale is appealing for its resort-like living. Its spacious roads have more sports cars than you can count and as "The World's Finest Golf Destination," there are 200+ golf courses within this city's limits.
Scottsdale's historic district, called Old Town Scottsdale, is a time capsule of the Wild West by day and a nightlife hub by night. With countless bars and restaurants, you're bound to please any palette in Scottsdale.
If you want an Instagrammable hotel, check out The Saguaro Scottsdale located in the heart of Old Town. For an incredible day by the pool, complete with a water park, try the Westin Kierland that's a few minutes further north.
A Weekend in Phoenix: Complete 2-Day Itinerary
For an unforgettable trip to Phoenix, here's a 2-day plan to help guide your stay.
Curious what to pack for your trip? Be sure to bring clothing that's comfortable to sweat in. You're bound to experience lots of sunshine, so pack hats, sunglasses, and plenty of sun protective SPF! Don't forget a swim suit since nearly every hotel (and house) in Phoenix has a pool.
Whatever your time in Phoenix consists of, make it a point to drink plenty of water. It's hot, and it's a well-known fact that a lot of tourists experience dehydration due to the unfamiliar dry heat.
Friday Night
If you arrive in Phoenix on a Friday night, there's no reason to wait until tomorrow to kick off your trip. Take advantage of the Friday night lights and explore Downtown Phoenix.
Take your time and settle into your hotel. Check out the place, freshen up, then the real fun can begin.
A great place to enjoy your first evening in Phoenix is right in the downtown area. This district has plenty to choose for dinner, drinks and entertainment.
For a night cap, we recommend Bitter and Twisted. It's a stylish bar housed inside the former Arizona Prohibition Headquarters. The beautiful historic building offers a speakeasy vibe, but the mixology inspired cocktail menu (or should we say book) will keep you busy all night long.
For an adventure, head over to The Duce. This converted vintage boxing gym turned bar offers live entertainment and bar games like ping pong and foosball. They have a packed calendar of live entertainment where bands and performers play from inside the old boxing ring! It's truly a one-of-a-kind bar.
Saturday
Your first full day in Phoenix should be dedicated to the natural beauty that Arizona has to offer. You don't even need to leave the city limits to experience it!
Morning
Start with an early hike – and we stress early. It's necessary to beat the inevitable Arizona heat that comes with the sun.
Camelback Mountain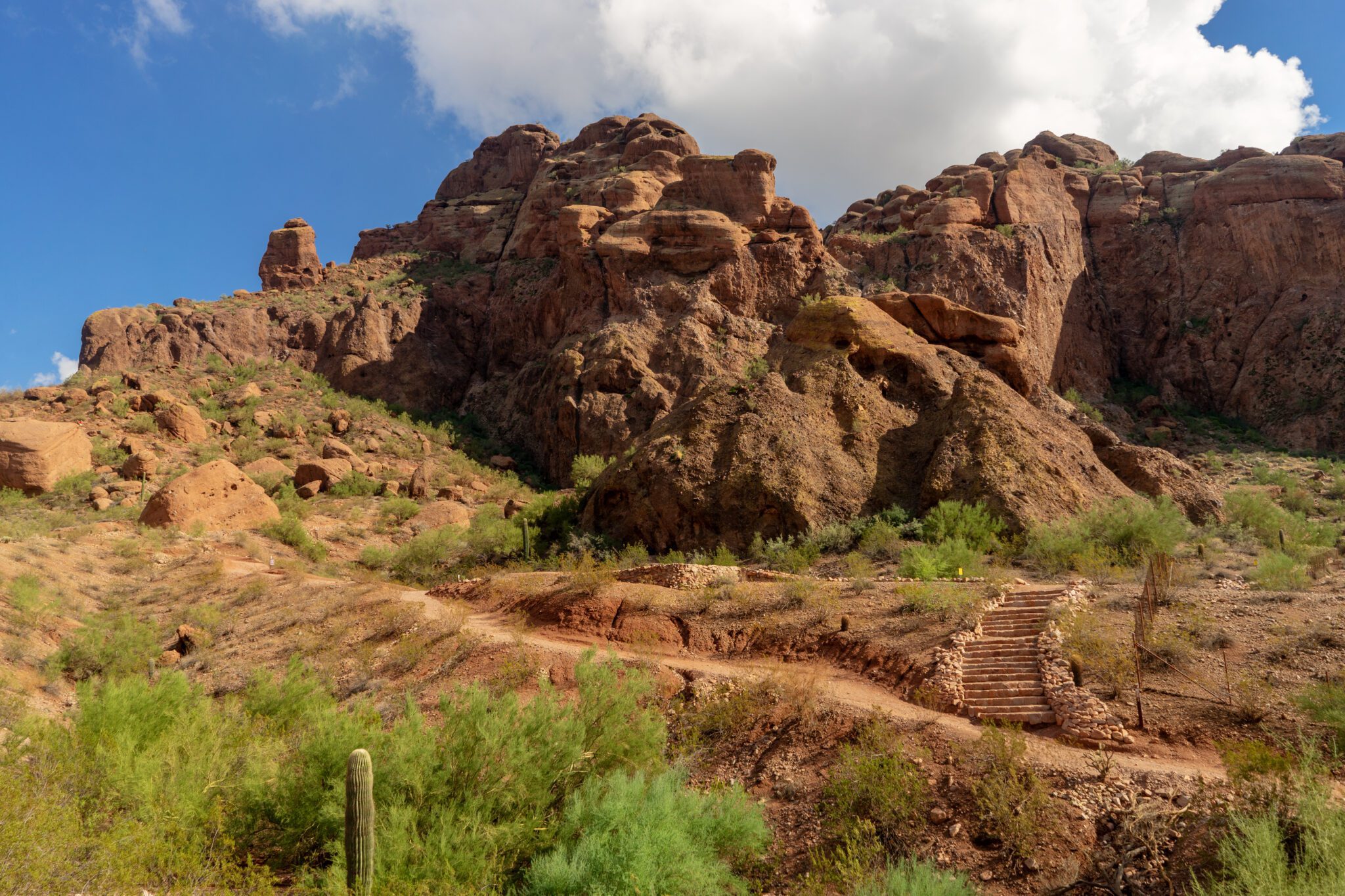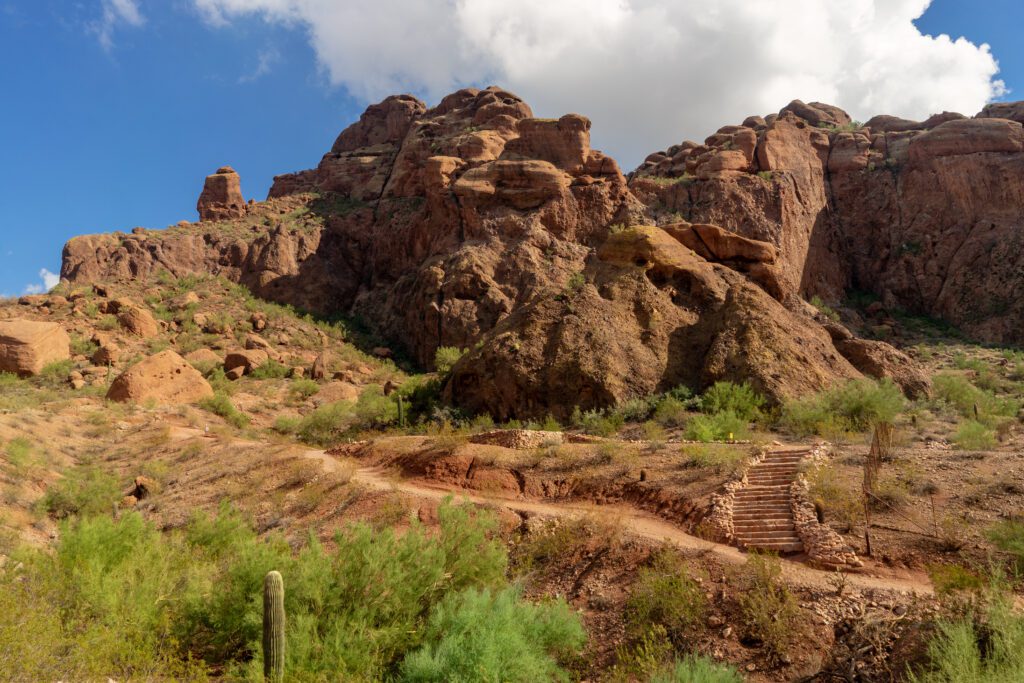 Located right in the middle of the Phoenix is Camelback Mountain. Once you climb to the summit, you'll witness 360 degree panoramic views of the entire valley. Along the way, you'll climb over boulders and have fun trekking one of two epic trails.
There are two trails that lead up the mountain: Echo Canyon and Cholla Trail. Both routes lead to the same summit, so you can go up one trail and down the other!
Echo Canyon is more intense since it involves stairs and some rails to climb steep mountain faces. This 2.5 mile out and back hike covers 1,414 feet of elevation.
Cholla Trail is enjoyable for any level hiker with its more gradual climb up the mountain via a groomed path. This up and back path is 2.6 miles and climbs an elevation of 1,204 feet.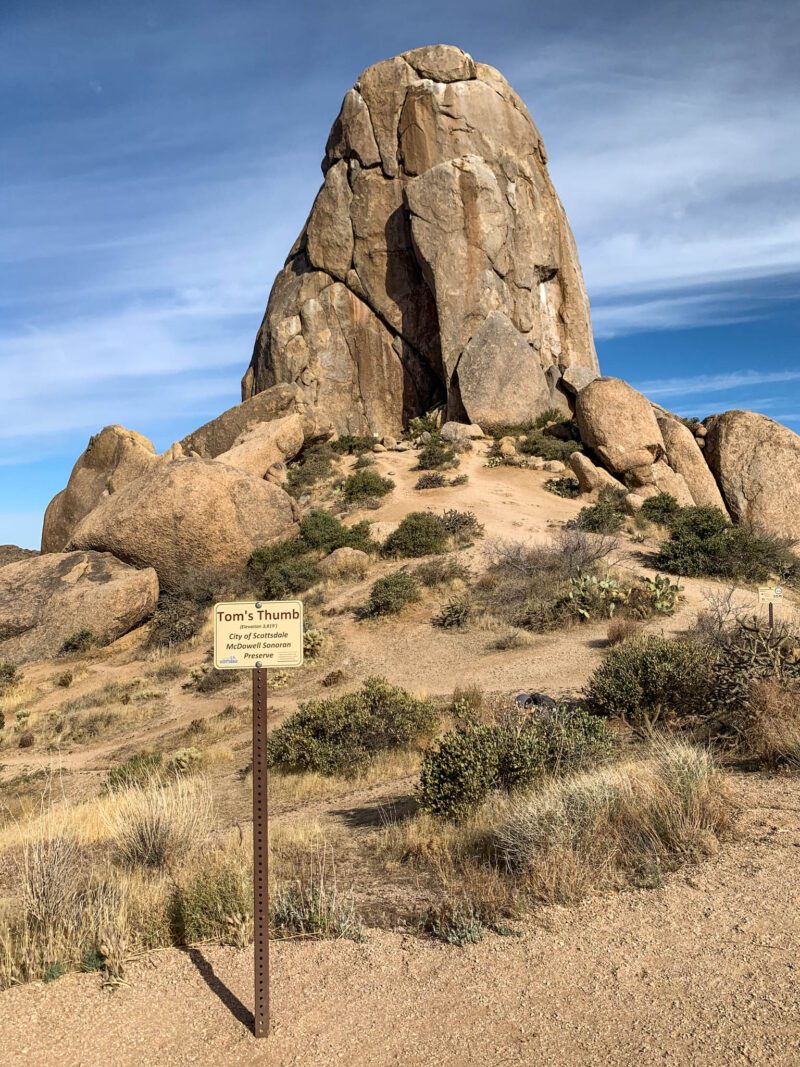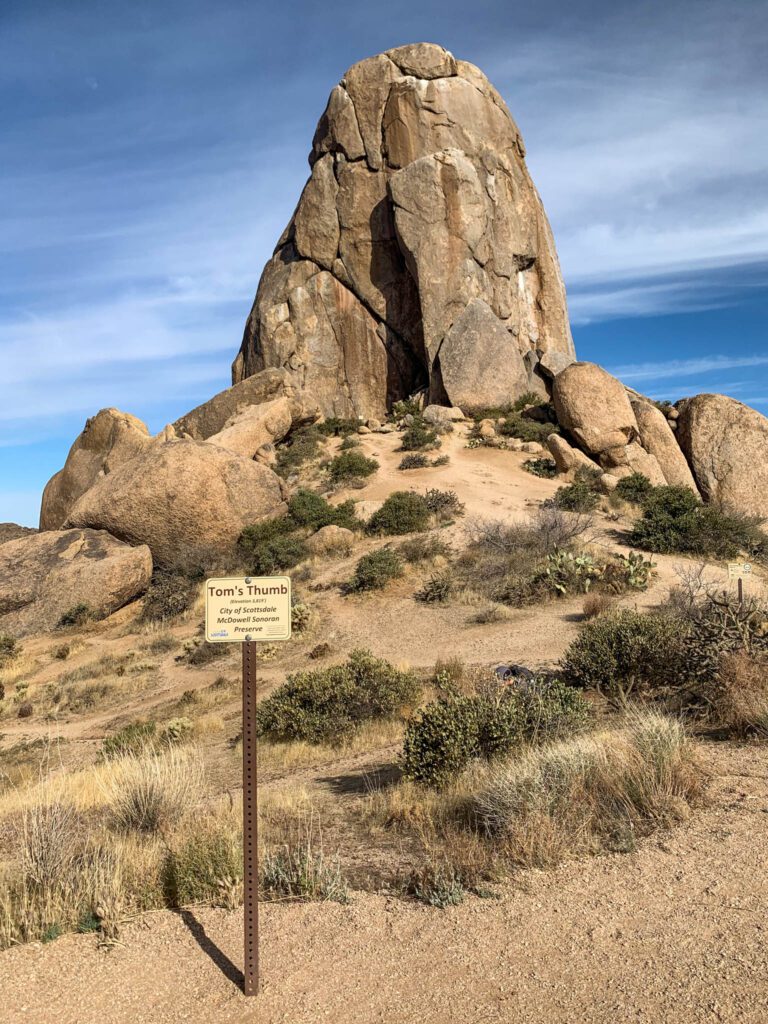 Another trail to check out is Tom's Thumb located in northern Scottsdale. This 4.9 mile excursion climbs 1,374 feet of elevation and ends at a lookout point. Tom's Thumb winds through the Scottsdale McDowell Sonoran Preserve, so you're bound to come across desert wildlife and plenty of flowering cacti. Just watch out for rattlesnakes!
Uptown Farmers Market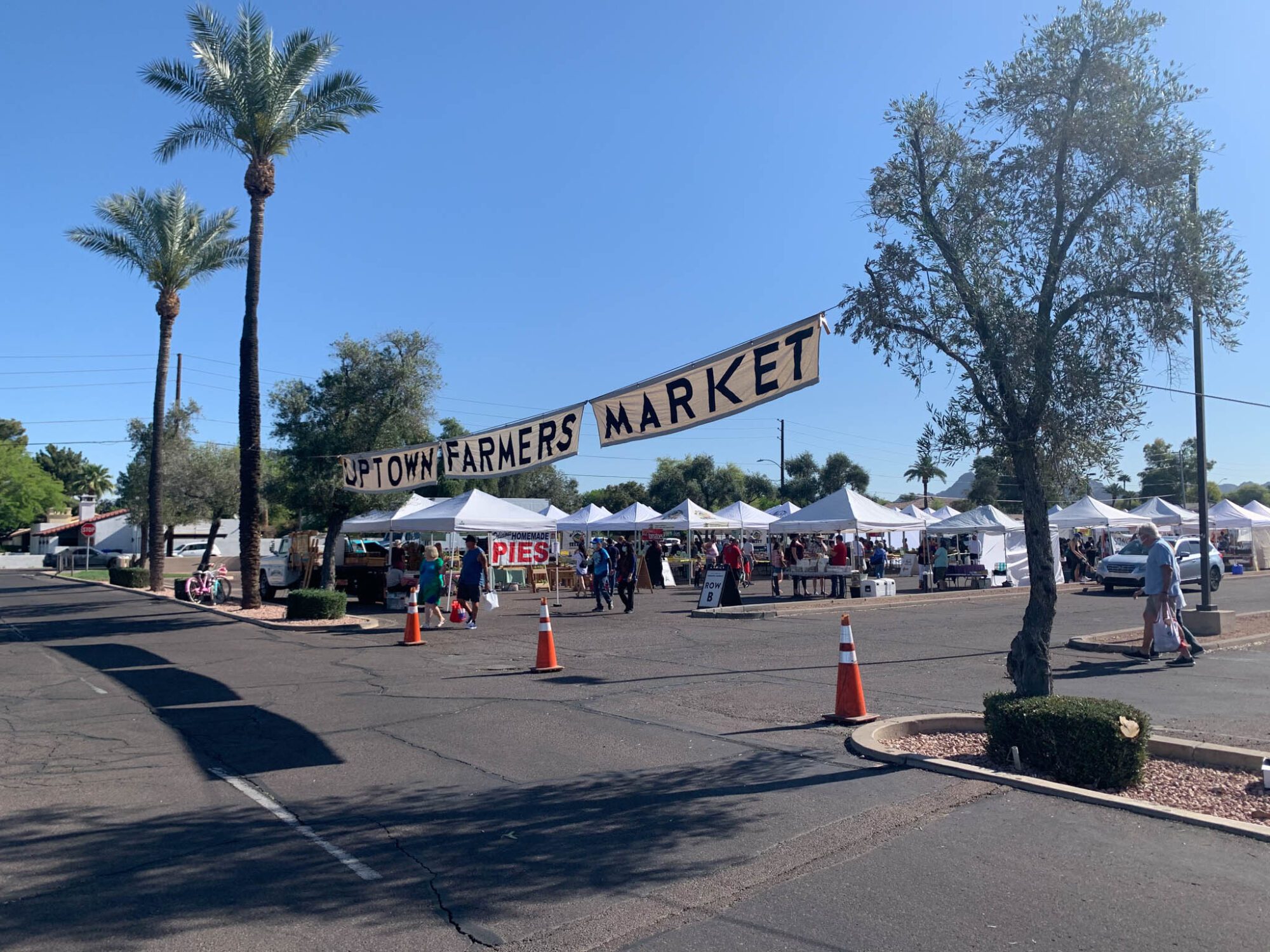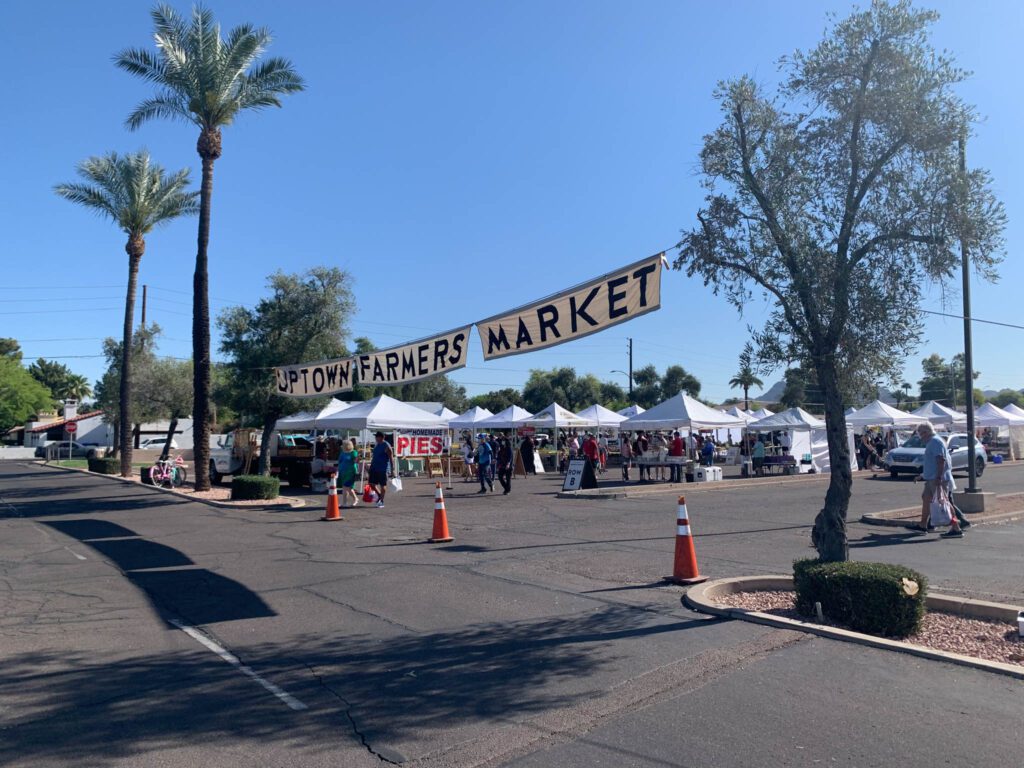 After the hike, cool down at the Uptown Farmers Market. If you enjoy unique products and fresh produce, you'll fall in love. It's fun to work through the huge maze of local vendors.
At the market, be sure to stop by Sunny Batters, a local gluten free bakery. To wash down your breakfast, try All About the Booch, a local kombucha stand. If you can't go without a cup of joe, check out Cartel Coffee Lab, a Phoenix favorite.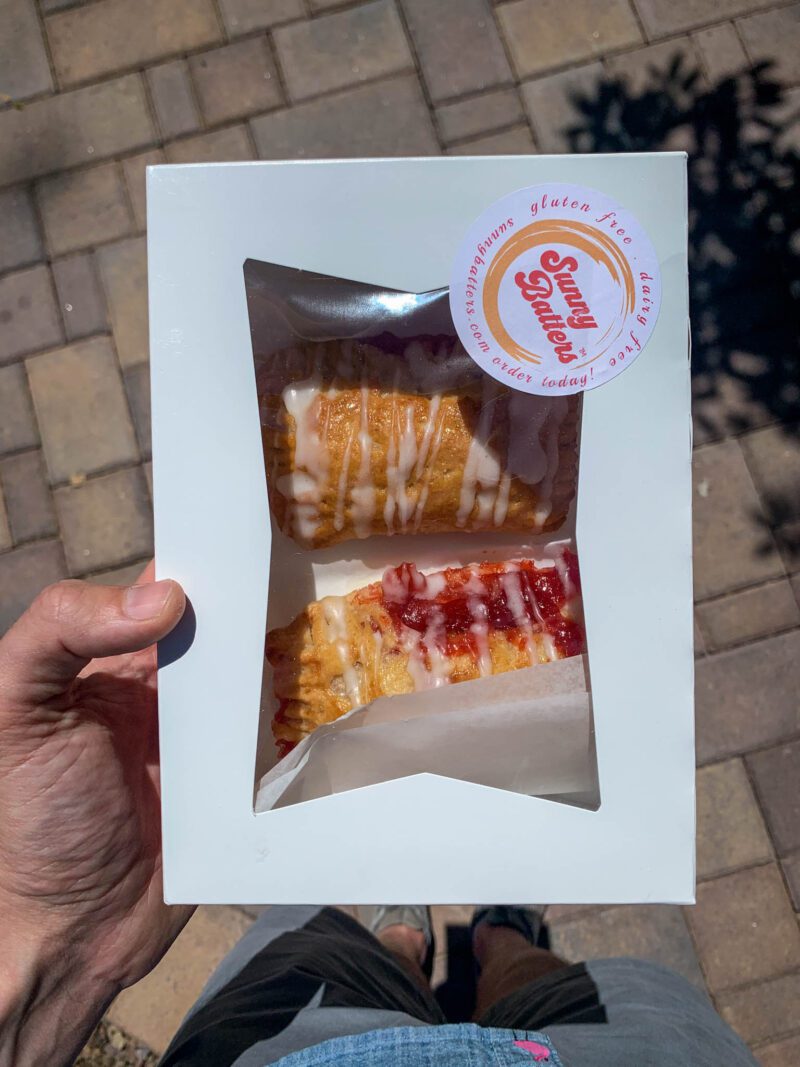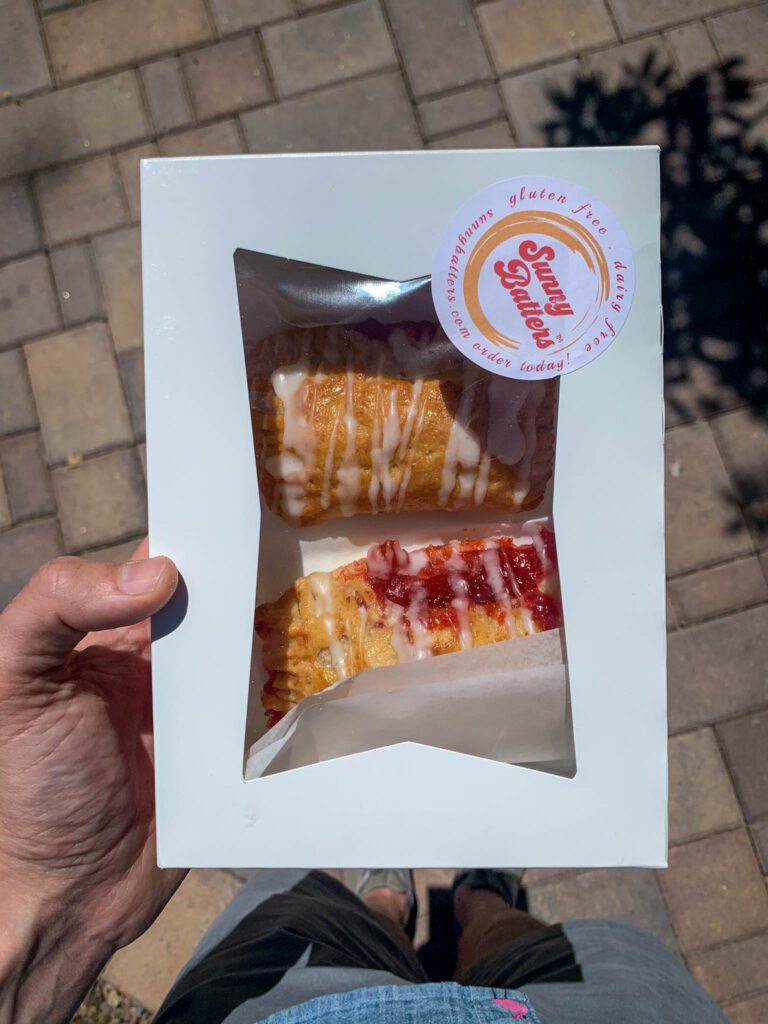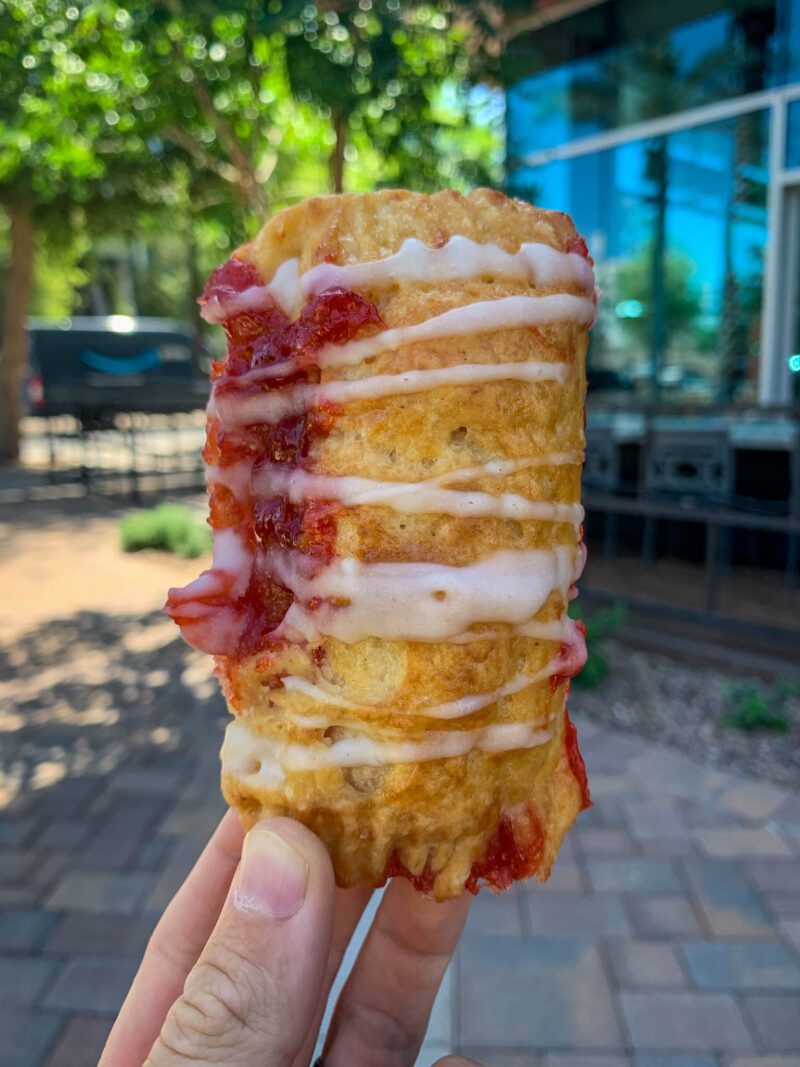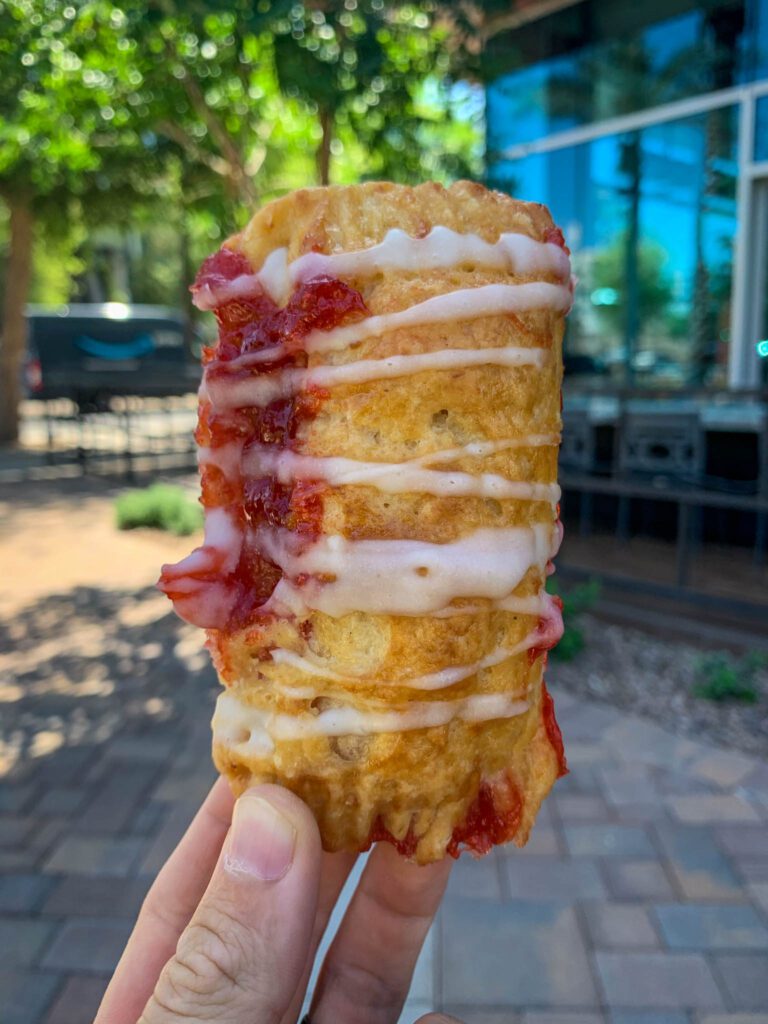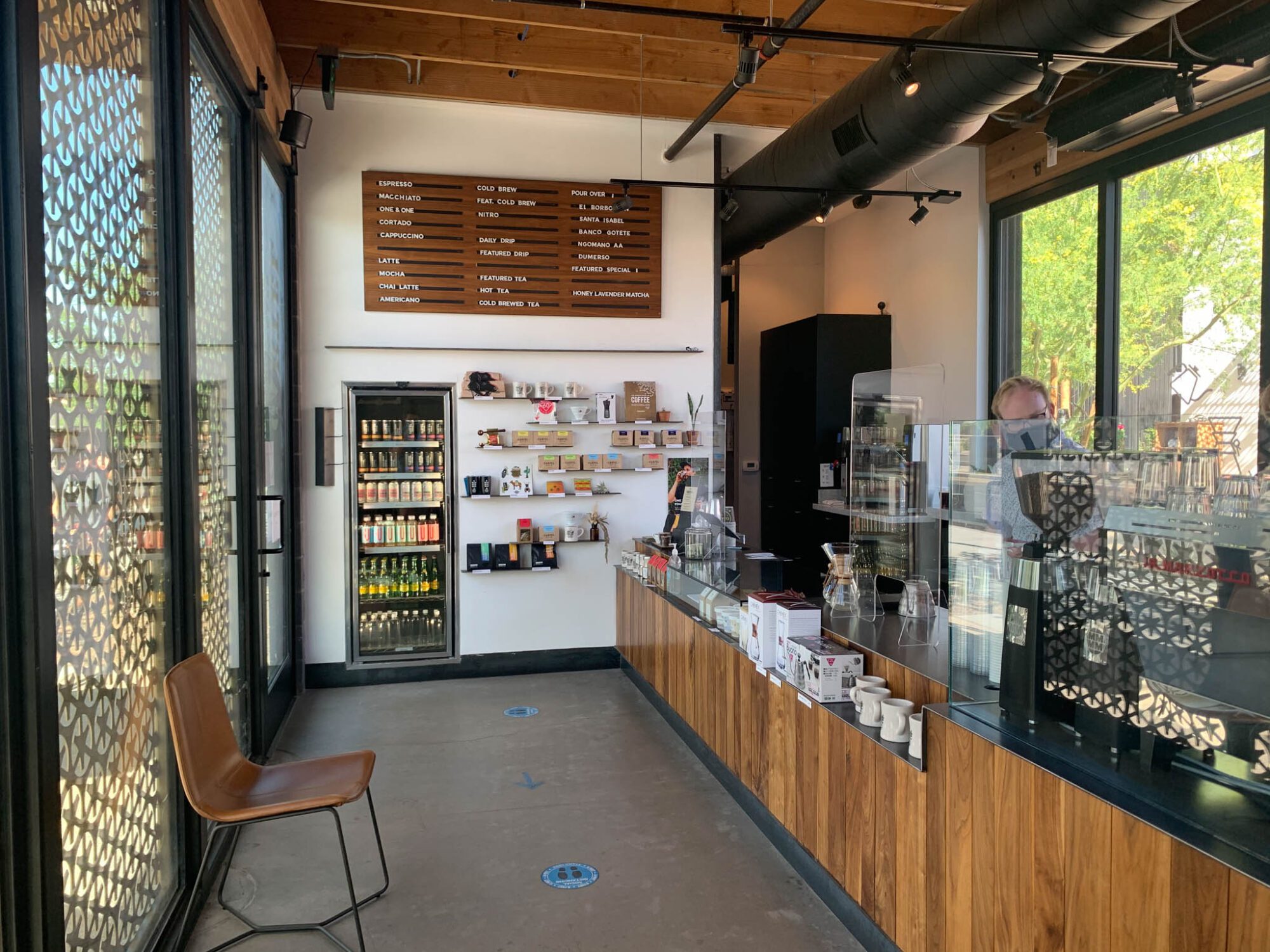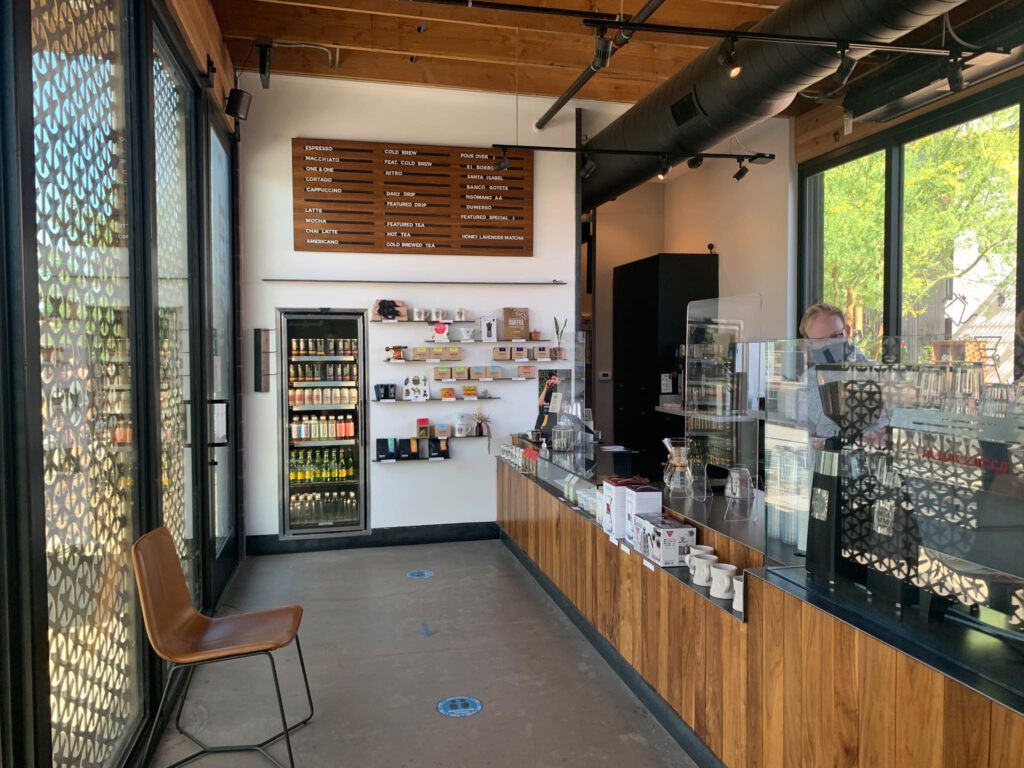 Afternoon
Your afternoon destination is Papago Park, a beautiful park in the heart of Phoenix. Its distinctive rock formations are a beautiful site to explore. Papago is a go-to destination for mountain bikers, rock climbers, or hikers looking to admire the desert landscape in town.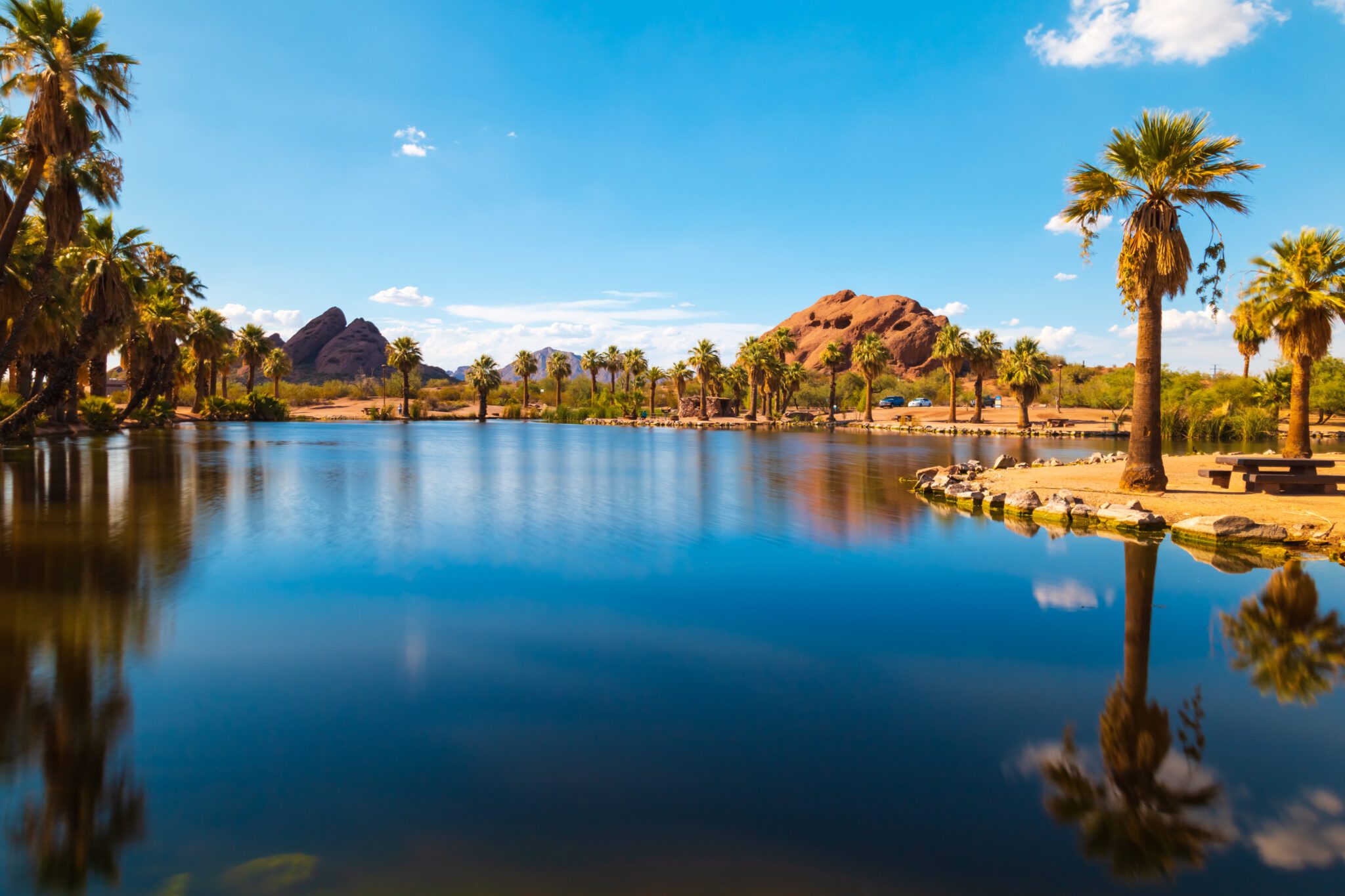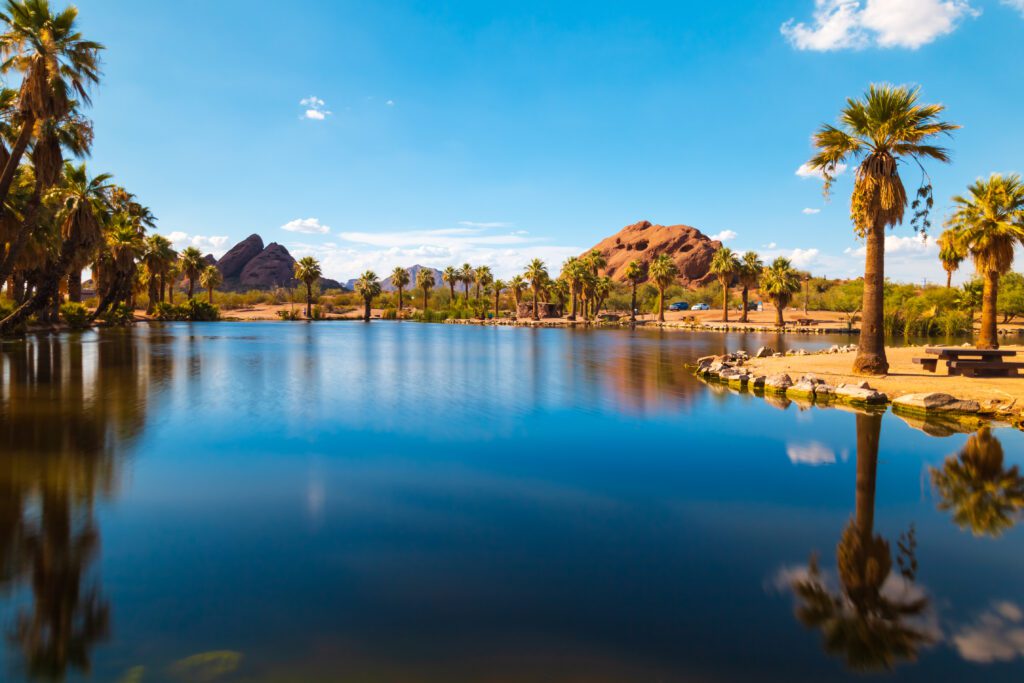 Desert Botanical Garden
Next door, you'll find the Desert Botanical Garden. This 140-acre garden is home to thousands of desert species of plants, proving the desert isn't just brown rocks!
You'll see cacti that look out of this world, learn about the indigenous tribes of the area, and uncover more of Arizona's natural history. The Desert Botanical Garden often has art exhibits so you can also take in one-of-a-kind installations as you walk the grounds.
Don't leave without checking out their Butterfly Pavilion. This 3,200 square foot open air enclosure is a nursery and home to thousands of live butterflies that visitors get to interact with!
The garden's hours are flexible as it's open from 7am until 8pm. General Admission is $24.95 and a reservation may be required depending on the season. Our advice? Book your tickets in advance just to be safe!
Sunset at the Hole in the Rock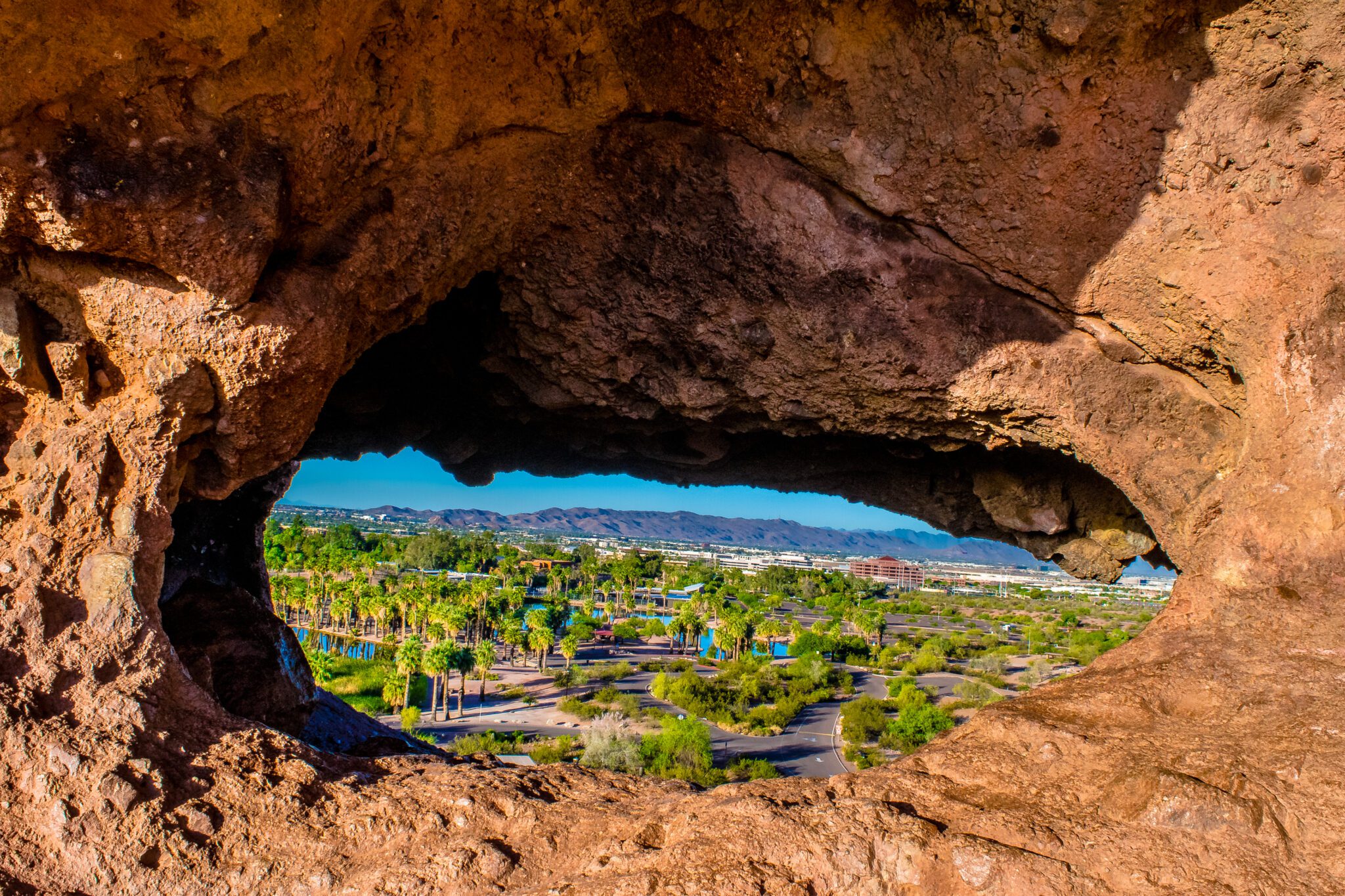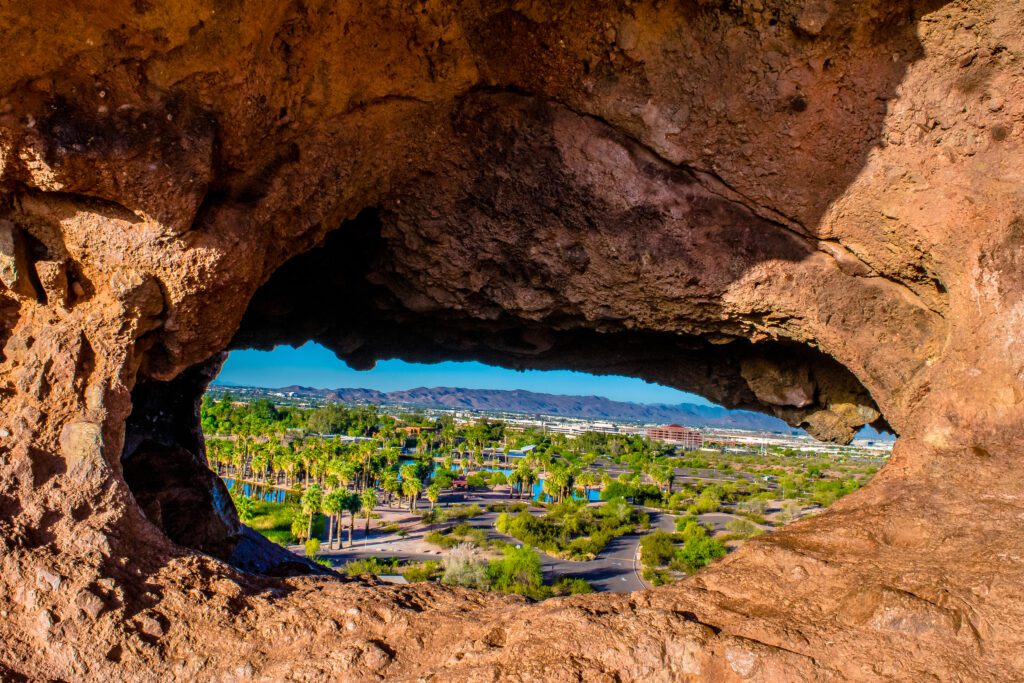 As the evening approaches, catch the sunset at, or should we say "in," the Hole in the Rock. It's a rock formation at Papago Park that provides an unforgettable sunset view of Downtown Phoenix with a desert oasis below. For any aspiring photographer, it presents an incredible opportunity for a cool shot.
It requires a short hike to get to the Hole in the Rock, but the trek is only 0.3 miles and consists of a few steps. The park gate closes at 7pm, so plan your arrival accordingly. The closest parking is at 625 N. Galvin Parkway, but there are multiple other nearby lots if it's busy.
Evening
A day of hiking and exploring Phoenix deserves a reward.
Dinner at Tru Tacos
What's better than tacos? Tru Tacos takes it up a notch with their locally sourced menu and gluten free options (it's 100% gluten free!). You can count on tasty tacos, loaded fries, and of course, margaritas. They offer a seasonal margarita, so try to score a jalapeno peach or pink mango if you can.
Get the loaded fries and the rajas taco. And the calabacitas. And the loaded lote – a delectable combination of corn, adobo mayo, and cotija cheese.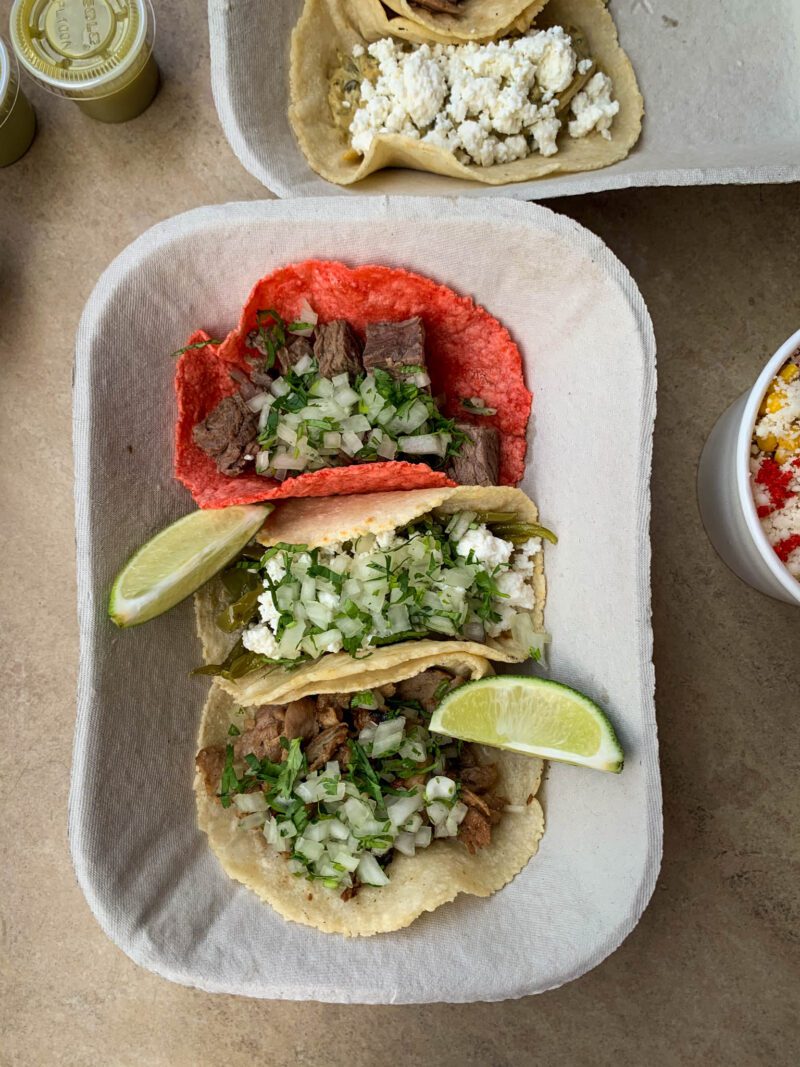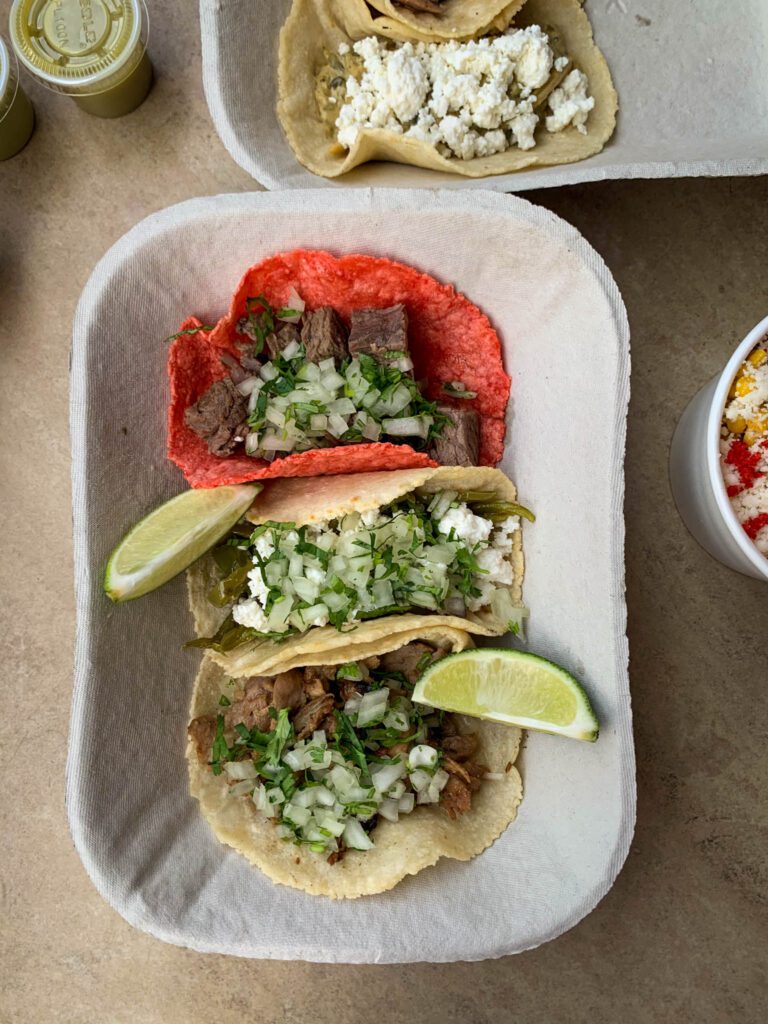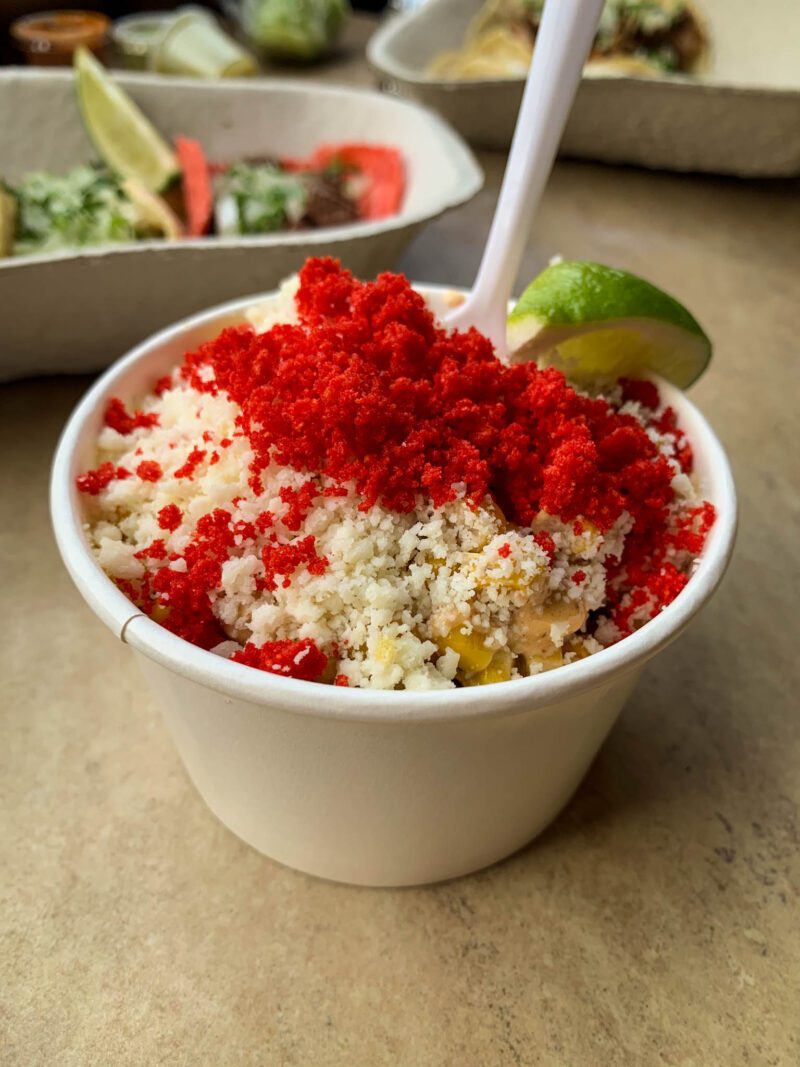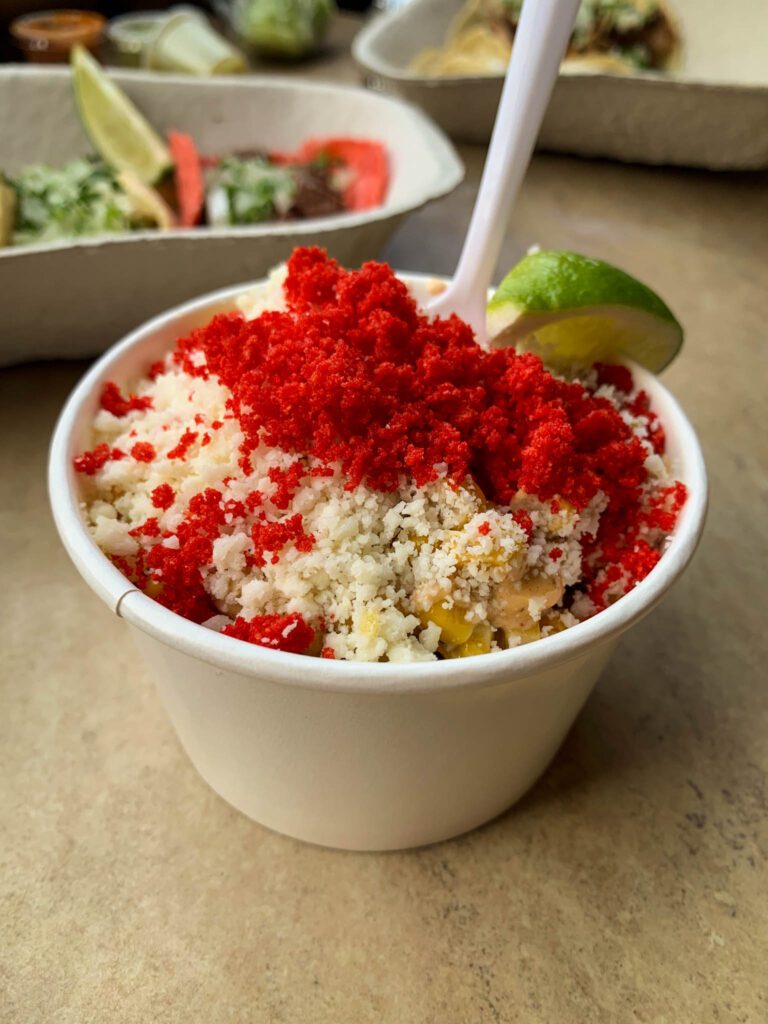 Drinks at the Biltmore
After dinner, you can seek out a one-of-a-kind cocktail from MercBar. Located 12 minutes from Tru Tacos and across the street from the famous Biltmore Fashion Park, MercBar offers a sultry atmosphere and new level of sophistication with its mixology.
To take in the city lights, enjoy your next drink at Upstairs at Flint. In the same center as MercBar, this rooftop bar offers an elevated vintage atmosphere. It's no surprise that this bar has won multiple awards for its creative menu.
Sunday: Brunch and Scottsdale
If Saturday is for activity, Sunday is for pleasure. Today is all about experiencing the fun, fancy southwest flair that Scottsdale can offer.
Morning
What's a lazy Sunday morning without coffee and brunch? For a special cup, these are our favorite cafes.
Coffee at Lux Central
Lux Central is cute and charming and everything you want from a cafe. You'll come in for coffee and spend hours enjoying the relaxing, hipster atmosphere. Attracting many of the valley's creatives, Lux is a go-to coffee spot for those wanting a cozy, artistic getaway.
Brunch at Jewel's Cafe
Time for Sunday Brunch! Jewel's Cafe is a gem and, of course, it's 100% gluten free. Take it from us, get the Chicken and Waffles or the Fried Chicken Sandwich. On the side, you'll definitely want to try the Donut Holes.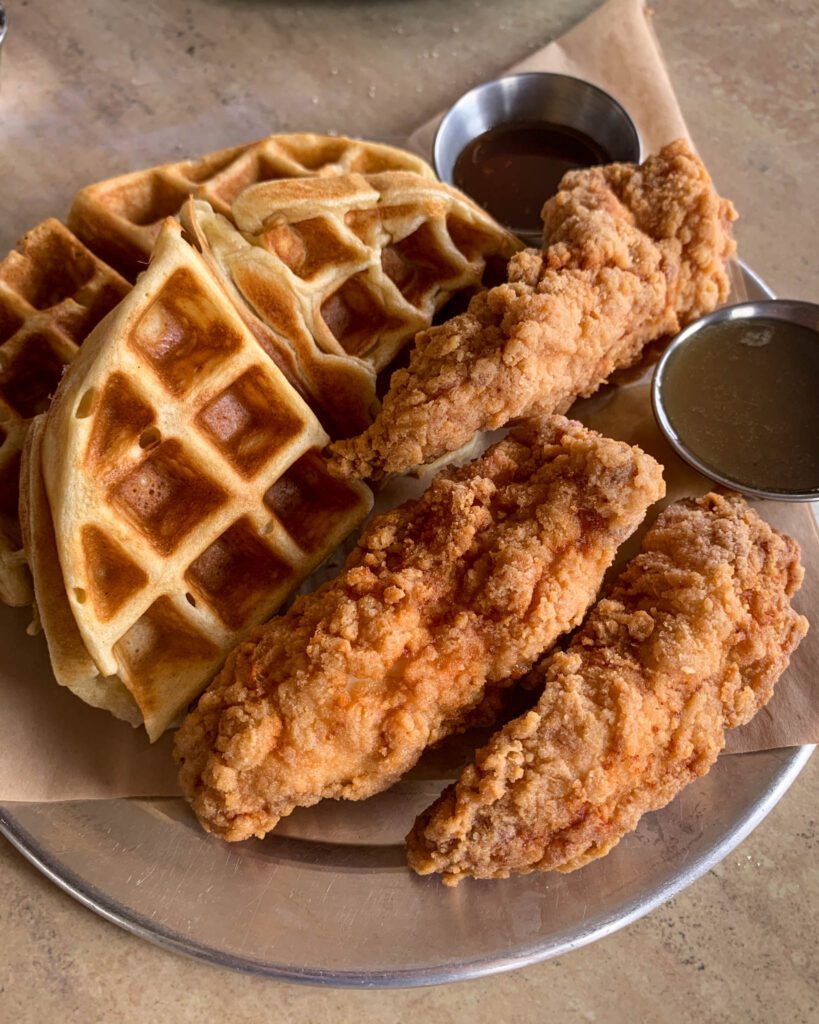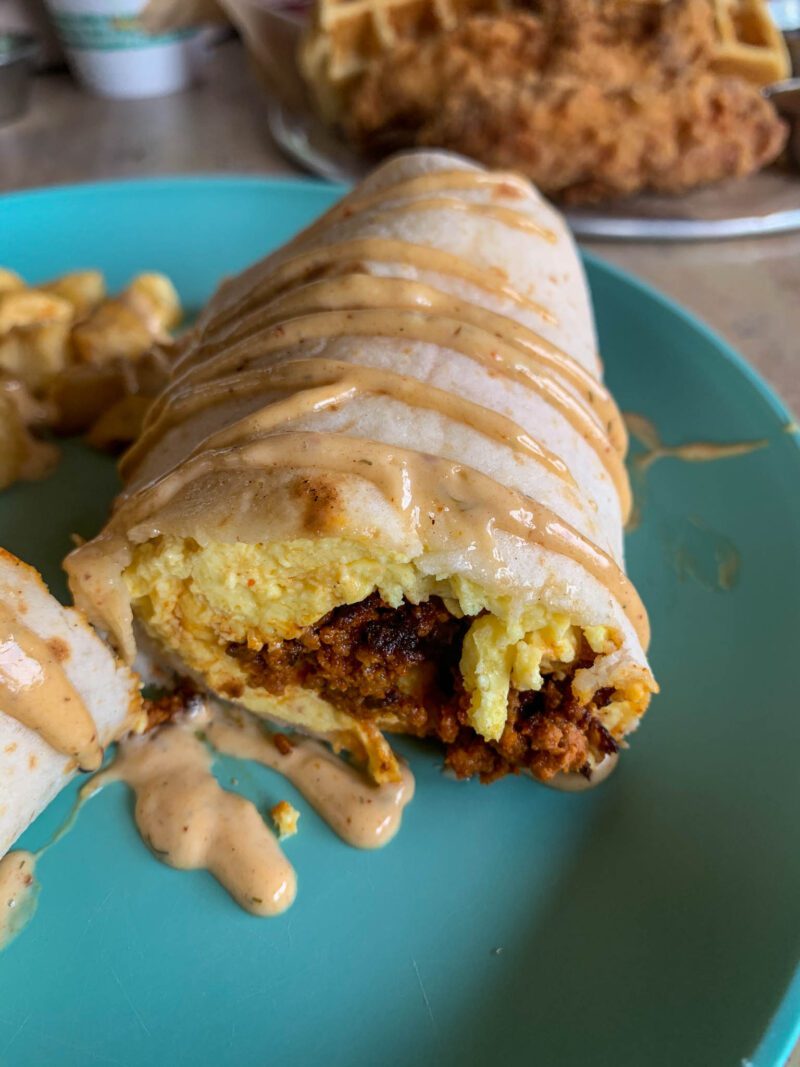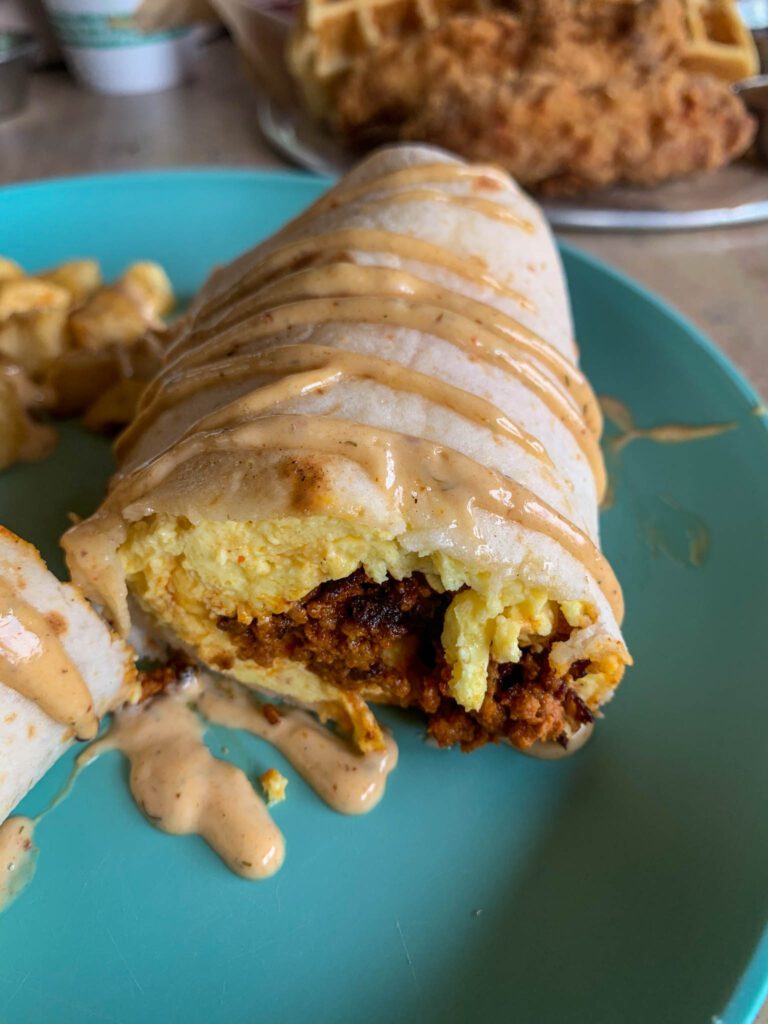 Shopping at La Grande Orange
One of my favorite things to do in a new city, to Alysha's despair, is to explore ALL the grocery stores. And this is the best one.
La Grande Orange is a hidden secret of Phoenix. Located in the scenic Arcadia district, LGO (as the local's call it), is a charming cafe known for its great coffee. Plus, it's a mini-grocery too making it a great place to pick up some Arizona-based products.
Afternoon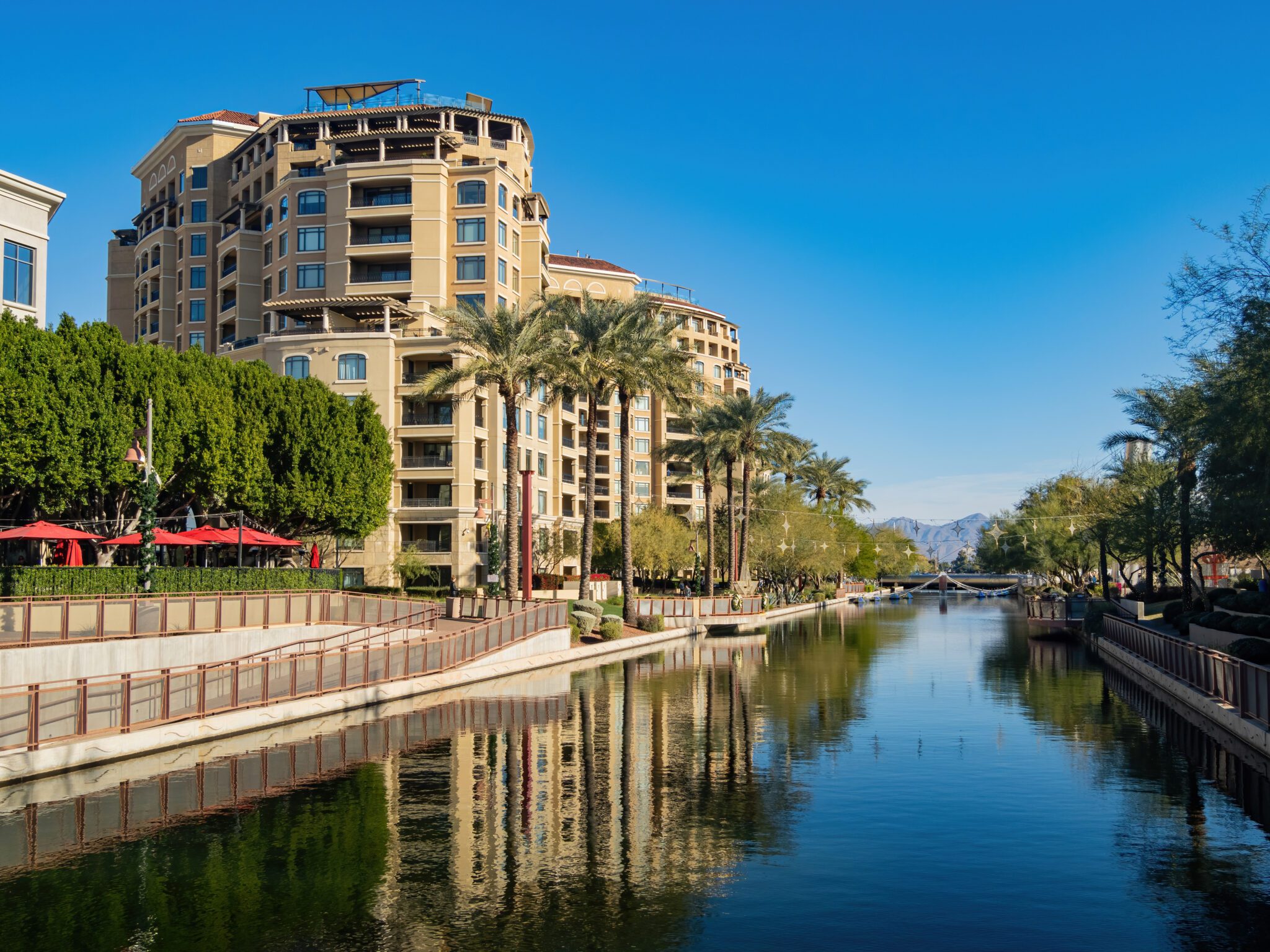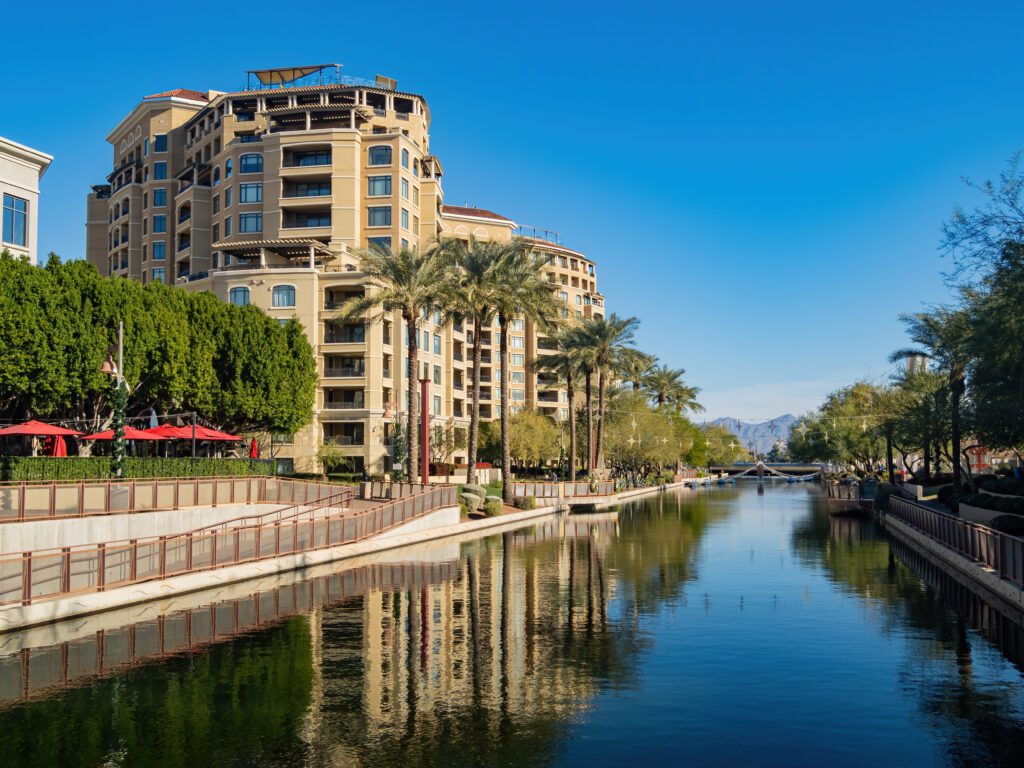 After brunch is a great time to enjoy a Sunday drive up to Scottsdale. There are plenty of public parking lots surrounding the district, otherwise you can easily park at the centrally located Fashion Square Mall.
Explore Old Town Scottsdale
Stroll through Old Town Scottsdale to tour the historic district and get a taste of the Wild West. From restored cowboy bars to art galleries to trendy restaurants, Old Town is a lovely place to wander around for an afternoon. At night, it transforms into a thriving clubbing district.
Sugar Bowl Ice Cream Parlor
How about some ice cream to beat the Arizona heat? Since 1958, the Sugar Bowl has been making ice cream, floats and other sweet treats. The vintage parlor is like entering a time capsule and is a true historic preservation to be admired.
Visit the SMoCA
If you're a fan of art, find time to visit the Scottsdale Museum of Contemporary Art, or SMoCA. Located in central Old Town Scottsdale, this beautifully landscaped park and indoor museum offers the best in contemporary art, architecture and design from around the world.
Happy Hour at Toca Madera
To round out your 2 days in Phoenix, go out with a bang at Toca Madera. This sensory experience restaurant is unrivaled. Think belly dancers, craft tequila, and live DJ beats. Order the flaming Ghost Rider margarita for a show of flaming sparks.
Additional Things to Do in Scottsdale
If you have some extra time in Scottsdale, here are a few other noteworthy cafes, restaurants, and attractions in the area.
What to Add with a Third Day in Phoenix
Do you have 3 days in Phoenix? You're in luck. With a long weekend in Phoenix, you can squeeze in even more gorgeous desert landscapes, which is our favorite part about Arizona.
We spent a night at Lost Dutchman State Park in the Superstition Mountains, and it was amazing. It's just an hour east of Phoenix, which makes for a perfect day trip.
Morning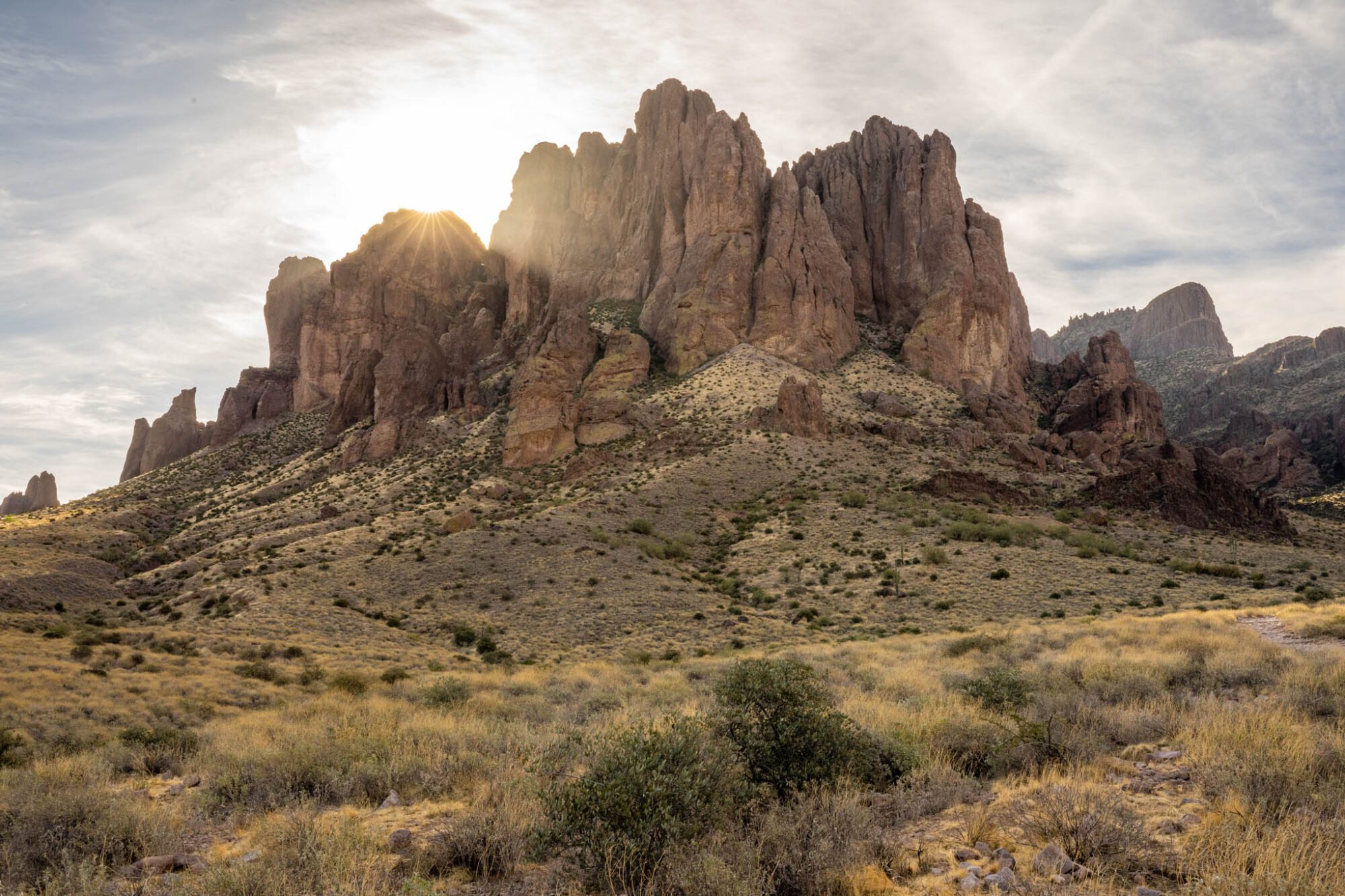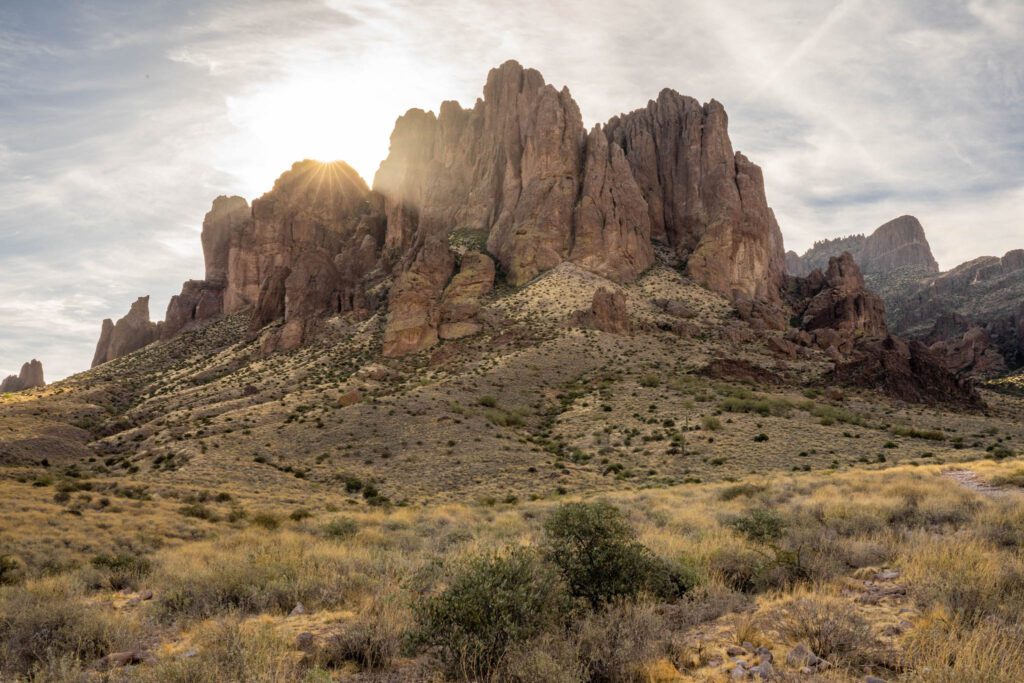 You won't regret a second hike in the Sonoran Desert. For round two, we recommend heading out to Lost Dutchman State Park. Located in the Superstition Wilderness, this state park offers plenty of hiking trails for all hiking levels. Here are our top three recommendations.
Flatiron (via Siphon Draw): Want a challenge? This is your trail. Flatiron is a 5.5 mile long trail that covers 2,641 feet of elevation. It's classified as difficult, but you'll enjoy a plethora of wild flowers on the way!
Treasure Loop (via Siphon Draw): If you're searching for an easier route, take the Treasure Loop instead. This 3-mile loop only experiences 570 feet of elevation and is classified with a moderate difficulty. You'll enjoy many of the same beautiful sights as Flatiron.
Fremont Saddle / Peralta Canyon: Fremont Saddle isn't within the Lost Dutchman State Park, but it's only 15 minutes further away. It's one of the most popular trails in the area because of the gorgeous view of the Weaver's Needle rock formation from the top. It's a gentle, but non-stop, uphill hike. The way out is a challenge, but the way home is easier. It's 4.6 miles long and covers 1,341 feet of elevation, mostly near the end.
Afternoon
While you're east of Phoenix, take advantage of visiting Tortilla Flat, a true old west town. It's a historic landmark and one of the last surviving stagecoach stops in the southwest.
Nearby, you'll find Canyon Lake. It's one of the most beautiful lakes in the state since it winds through – you guessed it – canyons! You can rent a boat or enjoy its scenic sights swimming from shore.
In the same area, you can also find horse rentals. What better way to explore the desert than like a true cowboy? Superstitions O.K. Corral Stables does guided group tours through the same picturesque Superstition Mountains.
On your way back into Phoenix, stop in Mesa for two of our favorite finds on our entire trip.
The first is Intentional Foods Cafe, which is a super allergen-friendly restaurant that is 100% gluten free. Get the loaded fries and donuts. If you're traveling with anyone who has food allergies (I have Celiac Disease and need to eat gluten free), then you NEED to stop here. No peanuts, tree nuts, dairy, eggs, wheat, gluten, seafood, soy, or sesame in the facility.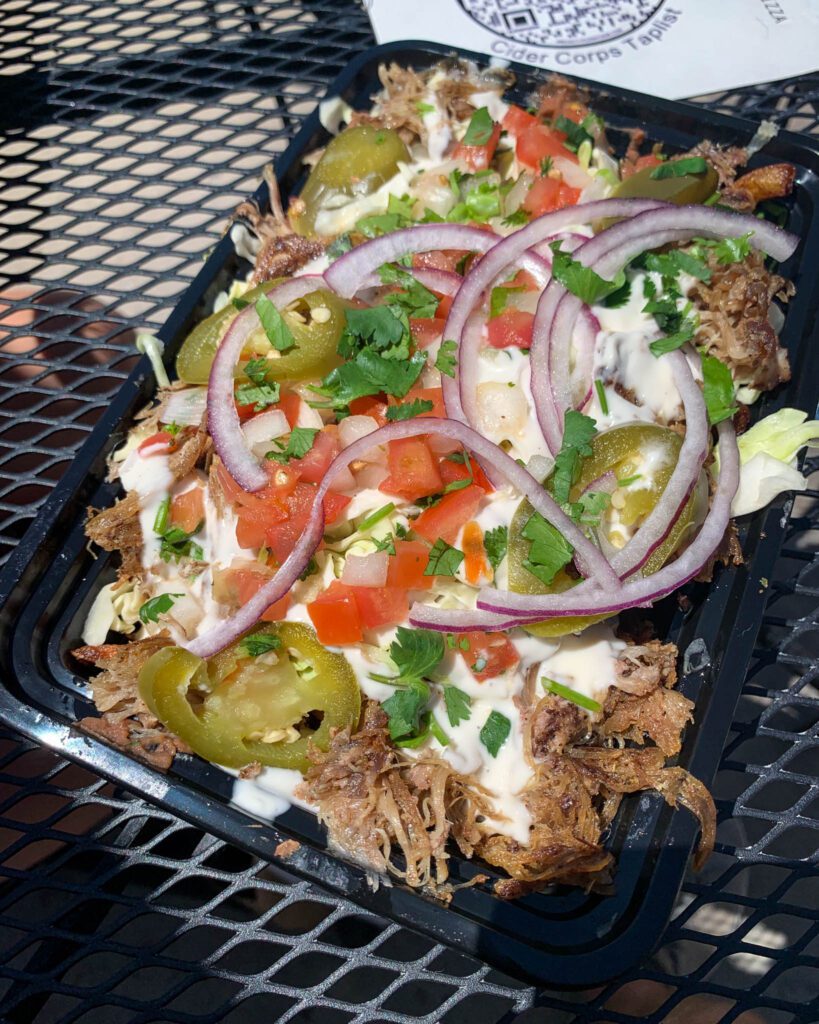 The other place worth stopping is Cider Corps, the first cider taproom in Arizona. We enjoyed their patio, though they have an indoor space that is air conditioned for those scorching summer days. Their cider is good, and they have some cool cider slushies that are worth trying post-hike. You know, for recovery.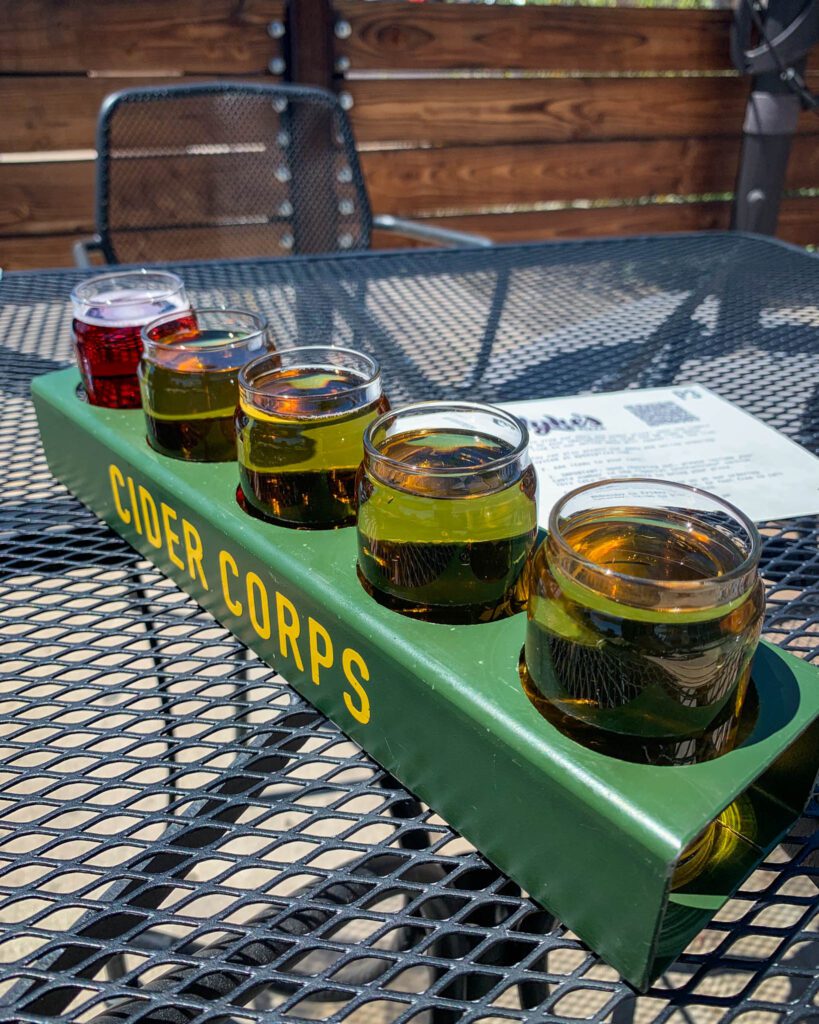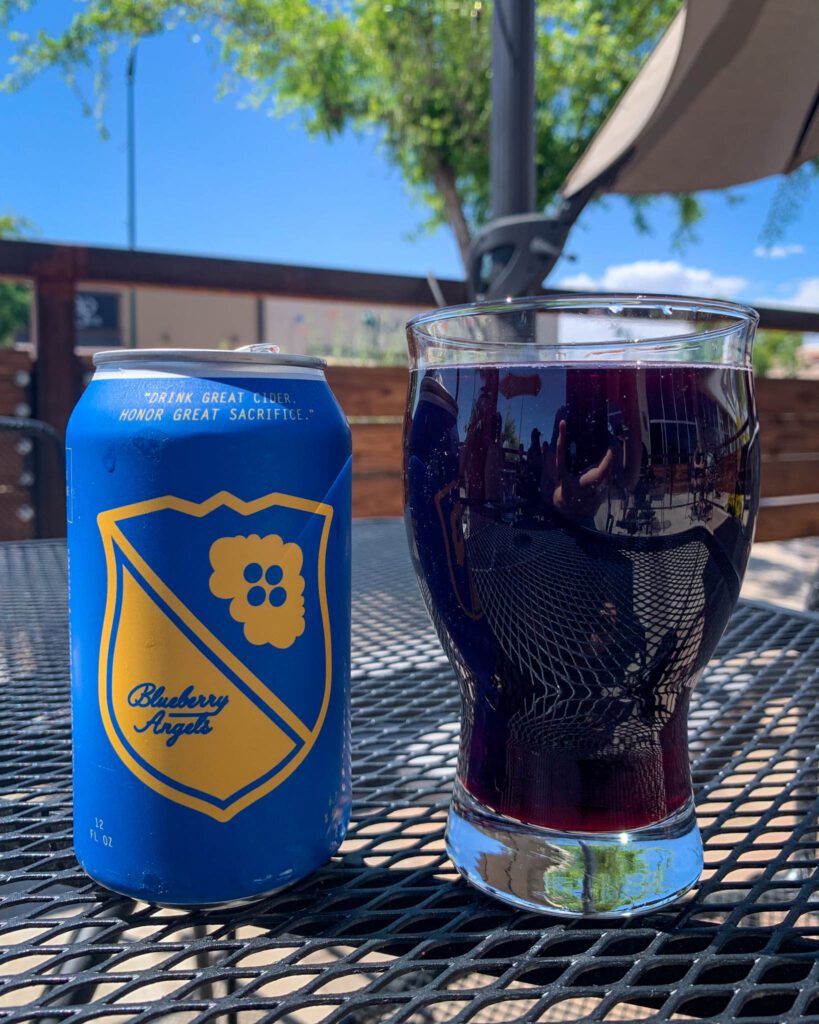 What to Add with Extra Time in Phoenix
If you have an extra day or two in Phoenix beyond 3 days, here are 7 fun things to add on to your trip.
Salt River
Take in the gorgeous southwest scenery while floating down a river. Salt River Tubing offers tube rides that last two or four hours. This scenic river winds through the local indian reservation and takes you over a few tiny rapids. It's fun and relaxing. If you're lucky, you may even see the herd of wild horses known to frequent the area!
Pro tip: bring a cheap bed sheet or towel to drape over your tube. The black inner tube float gets hot in the Arizona sun.
Taliesin West
Whether you're a fan of architecture or not, this museum is a must see. Frank Lloyd Wright, a world-renowned architect, has his legacy live on through Taliesin West, his former home converted into a breath-taking museum. It's located in North Scottsdale.
Heard Museum
If you're curious to learn more about Native American art, this is your spot. The unique Heard Museum is "advancing American Indian art" through its installations. Founded in 1929, the museum has become internationally recognized for the quality of its world-class exhibitions, educational opportunities and unmatched, year round festivals.
Phoenix Art Museum
The Phoenix Art Museum has something for every art-lover. Their permanent and traveling exhibitions cover haute couture fashion to old master paintings to contemporary art. The museum houses over 20,000 different pieces and is a venue for many exciting events and concerts.
Flagstaff
You can escape the heat by driving north to Flagstaff. Located about 1.5 hours from Phoenix, Flagstaff offers cooler temperatures, pine trees and plenty of gorgeous hiking trails. You can hike Humphry's Peak, the highest point in Arizona. In winter, you can ski it!
Sedona
Only two hours from Phoenix, Sedona is one for the bucket list. We highly recommend spending a night in Sedona, but you can do it as a long day trip if you're pressed for time. Its Red Rocks are truly stunning and its fun, spiritual activities help take in the sights. Visit the local vortices, drink at the wineries in the Verde Valley, or take a famous Pink Jeep Tour. There's some amazing hiking in Sedona, and we loved the West Fork of Oak Creek and Boynton Canyon.
Grand Canyon
Arizona is called The Grand Canyon state, after all. Visiting The Grand Canyon is an incredible way to finish a trip in Phoenix. You can reach some of its most scenic lookouts in a four hour drive from Phoenix, so you'll want at least two to three days to go there and back.
The Best Time to Visit Phoenix
Because of its warm, sunny climate, Phoenix is enjoyable year round. Except maybe in the summer.
However, there are some details to know about each season.
Spring
Most Phoenicians would agree that spring is the best time to Phoenix, Arizona. Why? The social calendar!
The spring brings about most of Phoenix's big events like The Cactus League Spring Training hosting 15 MLB teams and the Phoenix Open golf tournament. Don't forget the Barrett-Jackson Car Auction, the Bentley Polo Party or the Scottsdale Arabian Horse Show.
We were in Phoenix in the springtime, and it was mid-80s, which is the perfect temperature, really. It's nice in the morning and evening, and warm during the day, but not melt-your-face off warm.
Phoenix's mild spring temperatures are pleasant enough for warm pool days but still cool enough to spend all day outdoors. You'll also get to witness the desert's spring bloom with plenty of wildflowers and cactus flowers.
The only downside to a trip to Phoenix during spring is the large influx of other visitors. You may pay premium hotel rates or struggle for certain hotspot dining reservations.
Summer
Summer in Phoenix is hellaciously hot, but it's a wonderful time to enjoy the valley's ample indoor activities. Phoenix has mastered bringing traditionally outdoor activities inside. You can try indoor skydiving, high end movie theaters, and more. Otherwise, the nearby lakes provide a cooler playground for water sports, fishing or boating.
Fall
Autumn in Phoenix is a lovely time to visit. Similar to spring, the fall yields mild enough temperatures to enjoy a wide range of hobbies. Phoenix has a fun social calendar with Oktoberfests and Halloween events, yet locals can enjoy less busy streets.
Winter
Winter in Phoenix has become an escape for many. November through February, one can expect to see plenty of license plates from colder, northern states (even Canada). Arizona's warmer winters mean year-round golfing, patio dining, and more.
Getting to Phoenix
Coming into Phoenix for a weekend is simple thanks to Sky Harbor International Airport, the state's largest airport. This four-terminal airport is easy to navigate and located right in central Phoenix. It's also populated with trendy restaurants and bars so any layover – or flight delay – is a pleasure.
Sky Harbor (airport code PHX) supports 20 airlines and acts as a hub for American Airlines and a base for Southwest. With plenty of reasonable flight connections and destinations, Phoenix is a convenient city to travel to. There are multiple smaller airports scattered throughout the Phoenix area, but they're mostly used for private jets.
Once you land, you'll likely need a car to get to your accommodation. Thankfully, there are plenty of taxis and many hotels offer complimentary shuttle service.
Otherwise, Uber and Lyft make it simple to get to and from the airport too. If you're staying in Tempe or Downtown Phoenix, you can take advantage of the Valley Metro, but it has a limited route for other destinations (more on that later).
Getting Around Phoenix
Phoenix is 517 square miles so saddle up for a bit of commuting. However, thanks to the city's grid planning and multiple highways, it's a breeze to navigate and easy to cover lots of ground.
Should You Rent a Car?
In short: YES. To get the most out of your time in Phoenix, having the freedom of a car is highly recommended. Locals joke that "everything is 20 minutes away," and it truly seems that way.
We like to think about Phoenix as one never-ending strip mall. Every block or two there's a strip of local businesses – bars, restaurants, shops – all organized in a series of strip malls. That means you're going to need a car. When you get to where you're going, we found that parking is rarely an issue.
Please note, Arizona has extremely strict drinking and driving laws. It's a non-tolerance state. We suggest driving during the day to maximize your time, then considering another method when it's time for happy hour! Rideshare apps are the way to go in Phoenix if your're planning on hitting happy hour.
Public Transit
Honestly, there isn't much public transportation in Phoenix. There are city buses, but a 20 minute journey by car can take hours by bus.
The Valley Metro is the city's only light rail system. It stretches from Mesa into Downtown Phoenix covering 28 miles. For $2/ride, it's an economic option, but the track is limited. Don't expect to see all of Phoenix from the light rail. The ride from Mesa to Downtown Phoenix is about 40 minutes, compared to a 20 minute drive.
However, to cut down on driving costs, Valley Metro offers convenient Park-and-Rides. For example, let's say you're commuting into downtown for a sports game like the Arizona Diamondbacks or Phoenix Suns. Drive to a Park-and-Ride, then hop off directly in front of the stadiums in downtown Phoenix.
Ridesharing
If you don't want to rent a car, ridesharing is extremely reliable in Phoenix.
With plenty of drivers between Lyft and Uber, ridesharing is generally quick and reasonably priced. Phoenix has embraced Lyft and Uber so many venues and public areas have designated areas for pickup.
---
I hope you have an amazing time visiting Phoenix. If you follow this 2 day Phoenix itinerary, you're bound to have an unforgettable time.
More Arizona + Utah Travel Guides
If you liked this guide, you're going to love our other Arizona and Utah travel guides.
Phoenix: Plan a perfect weekend in Phoenix, and figure out where to stay in Phoenix.
The Grand Canyon: Planning a trip that includes the Grand Canyon? We've got you covered with a guide on exactly how to plan an amazing Grand Canyon itinerary and how to find the perfect place to stay.
Sedona: Plan the perfect weekend getaway to Sedona, and learn everything you need to know to go hiking in Sedona.
If you're making your way into Utah, you'll want to read our guides to:
Plus, our 10 day Utah National Parks road trip is a super detailed guide to exploring Utah, if you've got the time. Otherwise, save it for later.