One Day In San Francisco: Best Of San Francisco In A Day
Ah, San Francisco. The city where we met, moved in together, got married, and called home for nearly a decade. Unfortunately, our time in San Francisco came to an end when we decided to quit our jobs and travel the world for six months (which turned into two years of road tripping the western United States because, you know, 2020). We still love the city, and even took a mini San Francisco staycation 18 months after saying goodbye to our charming apartment in Nob Hill because we missed it so much.
When we were trying to decide what to do with one day in San Francisco, it really forced us to think about our favorite things to do in the city (spoiler: it involves a lot of eating and drinking).
Over the course of that day, which took us all over the city to places like North Beach, the Ferry Building, and the Mission District, we decided that we should probably write a guide to help people decide how to spend 24 hours in San Francisco.
In this guide to spending a day in San Francisco, we'll cover everything you need to know for your short stint in the city. We'll start by outlining what we think you can see in a day (and, by extension, what you can't) before covering exactly how we'd spend one perfect day in the city. At the end, you'll find some logistics, like how to get around and where to stay if you're spending the night.
We hope this guide helps you plan the perfect visit to San Francisco, even if it's a short one.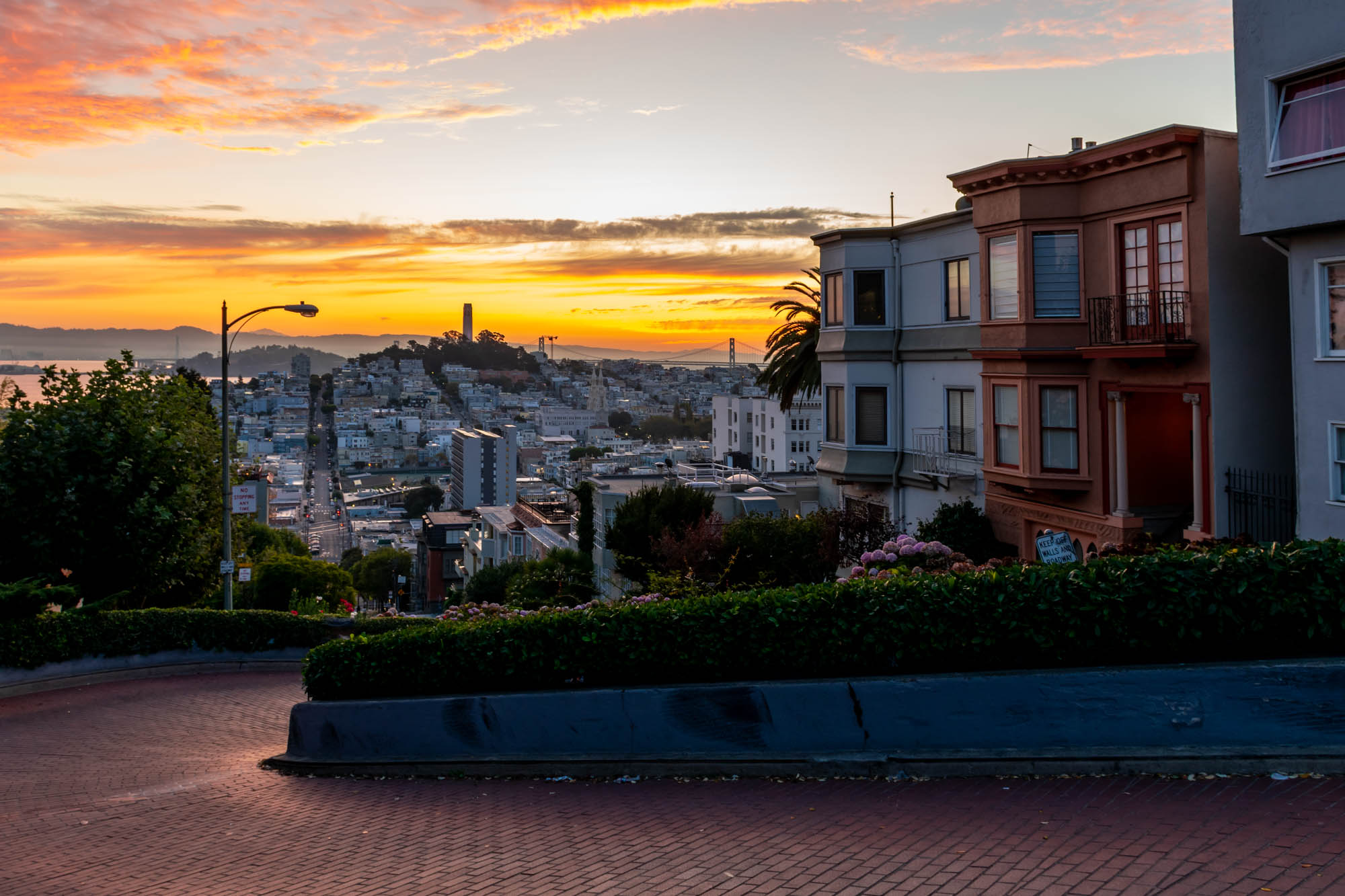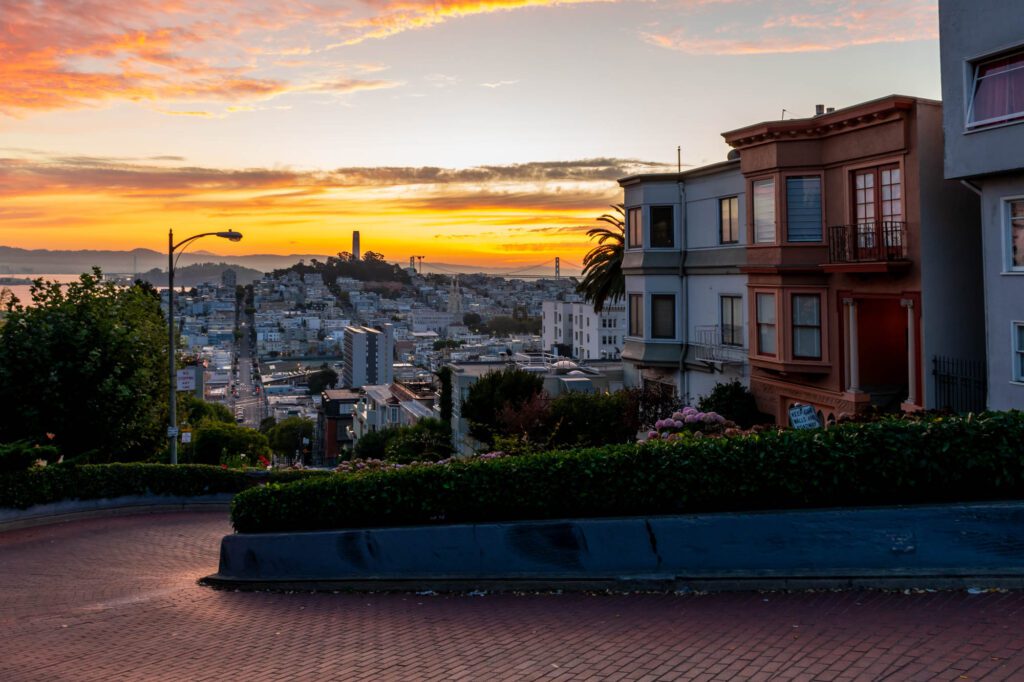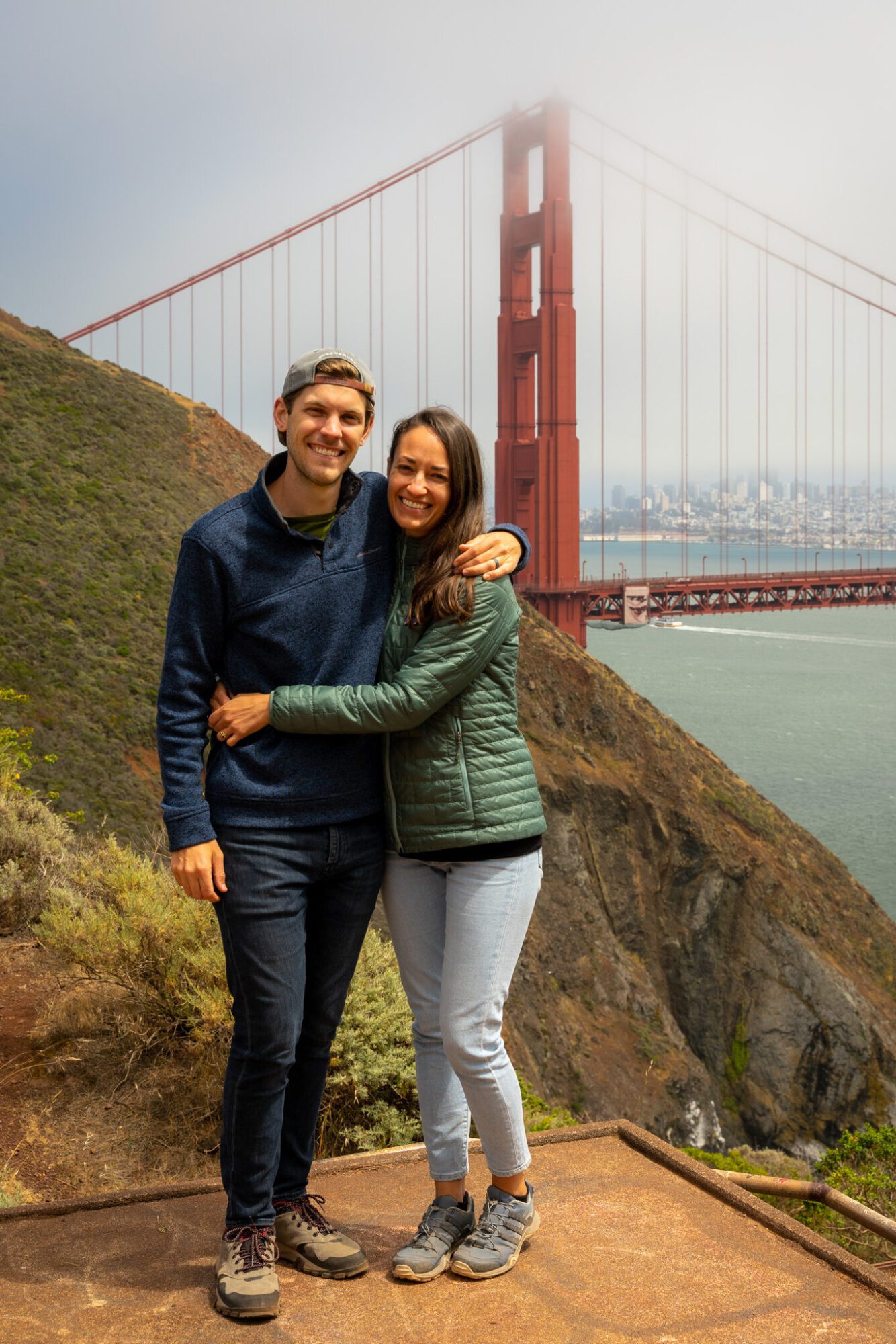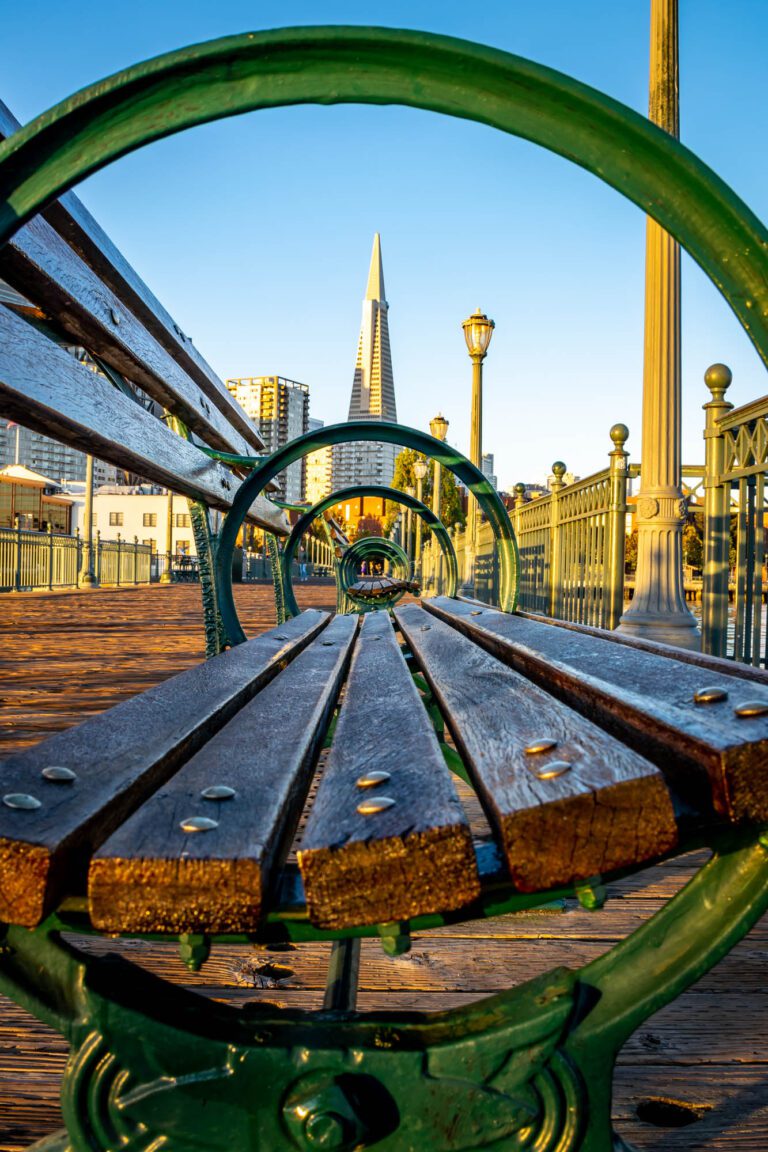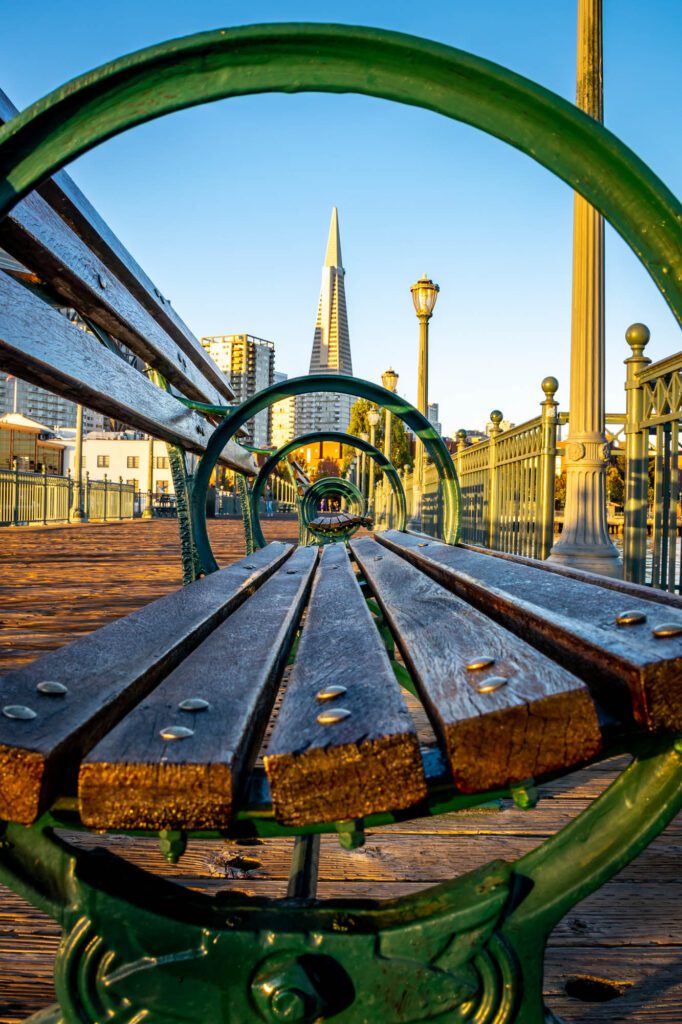 Disclaimer: Some of the links in this post, like hotel links, are affiliate links, meaning at no additional cost to you, we make a little bit of money if you click through and book. That being said, we would never recommend something to you that we don't stand behind 100%.
What Can You See with One Day in San Francisco?
We had a lot of trouble deciding on what to include in this guide. We love San Francisco. We met in San Francisco, lived in San Francisco for almost a decade, and left our hearts in San Francisco when we decided to move out of the city and try this whole traveling long term thing.
The truth is that there is way, way too much to do and see in San Francisco to cover it all in a single day. So there are some tough choices we had to make here.
At the end of the day, we decided that the Golden Gate Bridge (or Golden Gate Park), the Mission, and the Ferry Building / North Beach / Nob Hill are must-haves. All of those are found in the guide below, and it's an action-packed day.
Unfortunately, there are plenty of other things that we love – Ocean Beach and the Lands End Trail, Alcatraz, taking the ferry to Sausalito, and plenty more – that got relegated to the "with more time" section.
One other thing you might notice is that you won't find Fisherman's Wharf below. We've been to Fisherman's Wharf exactly one time during our stint in San Francisco, and that was only to go to In-N-Out Burger, which has a location there. The sea lions are cool, but other than that, we don't see a whole lot of reasons to go to the most touristy part of the city.
If you're looking for a guide to spending more time in San Francisco, make sure to read our guide to 4 days in San Francisco, which has everything you need to plan a longer stay in the city.
With the fact that you won't be able to see everything in mind, let's get into how to spend one day in San Francisco.
Do You Need a Car in San Francisco?
No. Definitely not. In fact, when we lived in the city, both of us opted to either get rid of our car, or leave it somewhere else because parking in the city is a nightmare.
Seriously, you might be tempted to drive from place to place during your day in the city, and we're here to tell you NOT to do that.
If you do have a car and choose to drive it around the city, you'll need to plan on either paying for parking, or spending 15-20 minutes at each stop trying to find free parking (and potentially paying for parking tickets).
If you're renting a car and using San Francisco as a jumping off point for a northern California road trip, we have a few tips.
It is at all possible, we'd strongly recommend renting a car AFTER you stay in San Francisco. For example, if you fly into San Francisco and are planning on spending a day in the city before heading out, we'd rent the car starting on the day you're leaving. Of course, if SF is the end point for your road trip, just reverse it and drop it off at the airport before staying in the city.
An alternative would be to park your rental car in a covered, secure lot. If you're staying overnight and your hotel has parking, we'd choose to pay for it and plan to use Lyft / public transportation to get around.
We lived in San Francisco for almost a decade, and are intimately aware that car break ins are a common occurrence, especially for cars that don't have California license plates (which are more likely to be tourists and have stuff in the car).
One Day in San Francisco: How to See the Best of San Francisco in a Day
Here's an overview of our take on how to spend a day in San Francisco.
A Morning at the Golden Gate Bridge (or Golden Gate Park)
Brunch!
The Ferry Building
Explore North Beach, China Town, and Nob Hill
Dinner and Drinks in the Mission District
Now let's get into the details!
The Golden Gate Bridge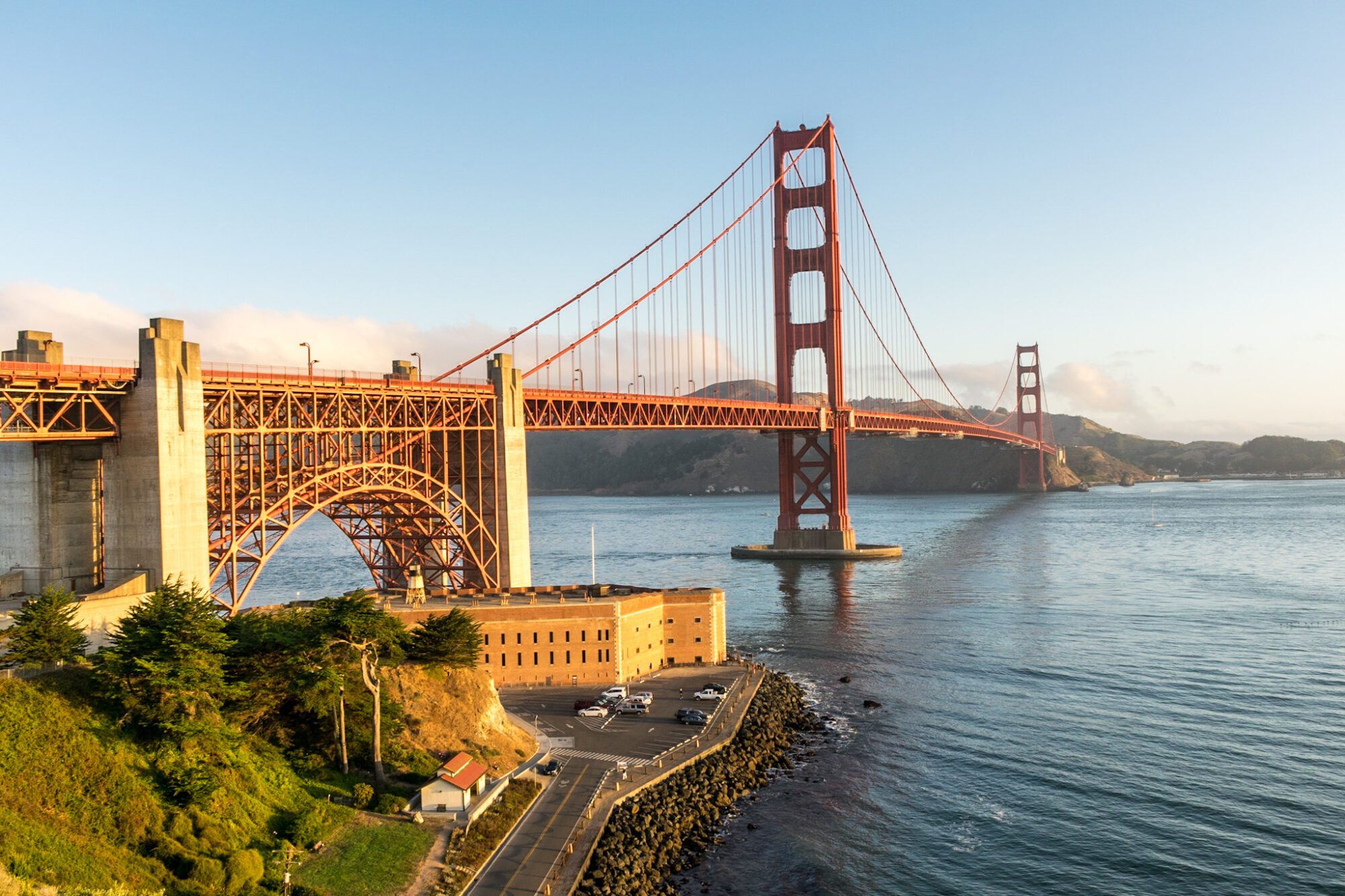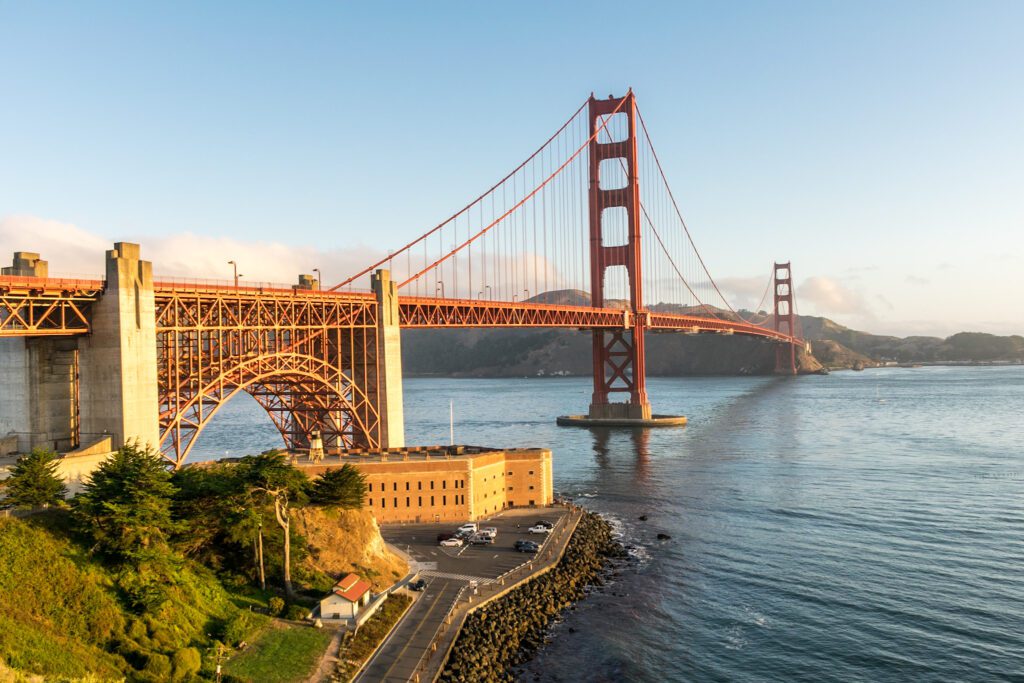 We had a hard time choosing between the Golden Gate Bridge and Golden Gate Park, both of which are integral parts of a visit to San Francisco.
However, what's the first thing you imagine when you think about visiting San Francisco? Most people would immediately say the Golden Gate Bridge, which is why we think it HAS to be in this guide, even though it's a little inconvenient.
We don't think you have time to do both, so it really is one or the other, at least in our minds. And we'd opt for the Golden Gate Bridge, though it's a close one.
What they don't tell you in all the travel guides is that the Golden Gate Bridge is actually a little bit miserable on most days. The location of the bridge means that it's often foggy, windy, and cold. There's a good chance that it's one – or all – of those things when you visit, so make sure to bring plenty of layers!
The location of the bridge is a little inconvenient, since it's pretty far out of the way of the center of the city. If you don't have a car, the best way to get out to the Golden Gate Bridge is to take a Lyft – a ridesharing app that is kind of like calling a taxi – out there from your hotel.
If you have a car, there's a relatively small parking lot right at the south side of the bridge (here on Google Maps). You could also park here, just down the hill.
When you're at the bridge, there are a few places we'd make sure to hit for great photos.
The Main Viewpoint: Go here for the classic view of the bridge.


The Cypress Trees View: Go here for the bridge framed by a couple of photogenic trees.


Marshall's Beach: A little further – about two miles round trip from the parking lot – this is the best view of the bridge in the city, hands down. It's better at sunset, when the golden light of the setting sun lights up the bridge in a brilliant red color, but the morning light will do just fine.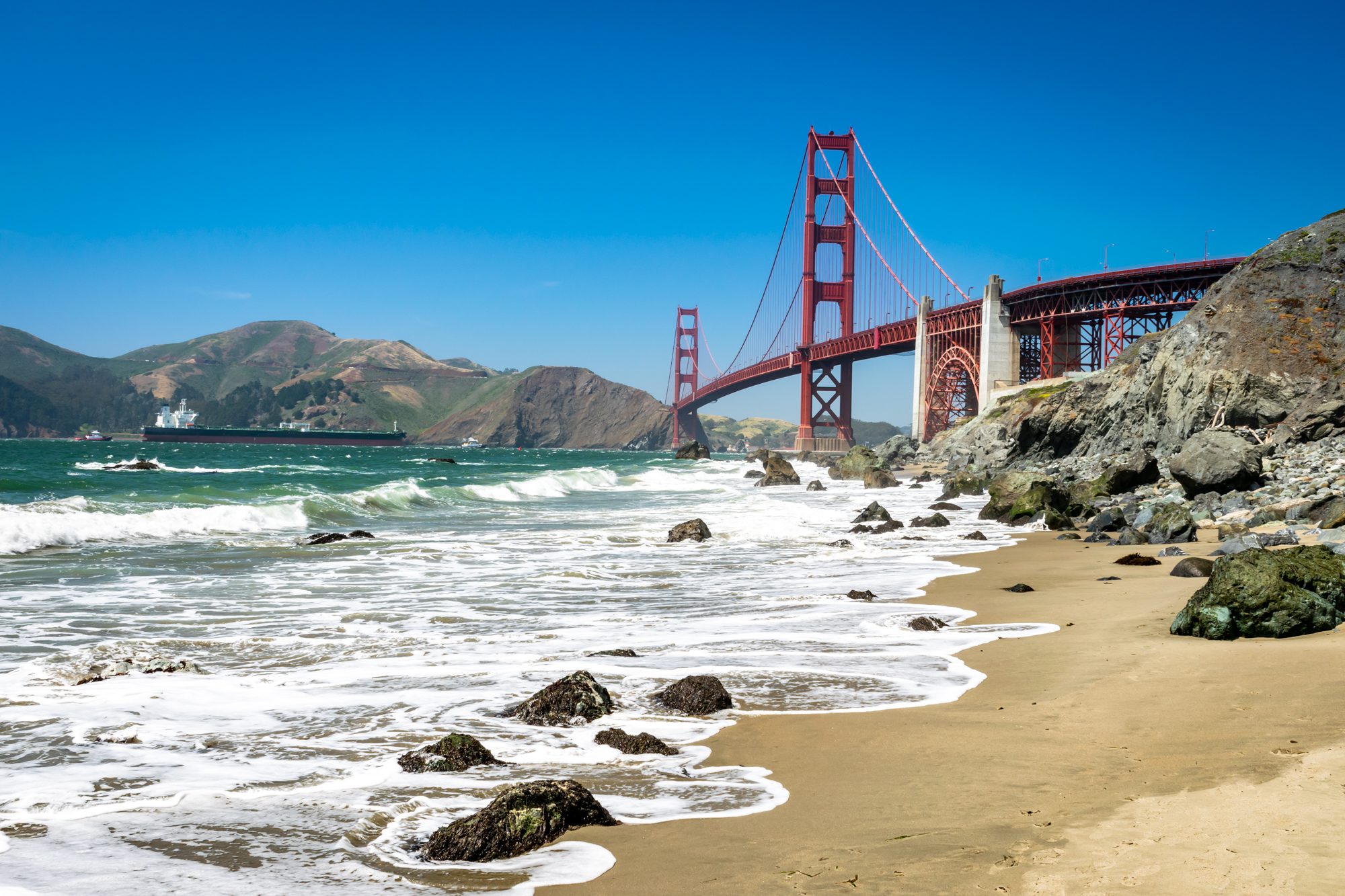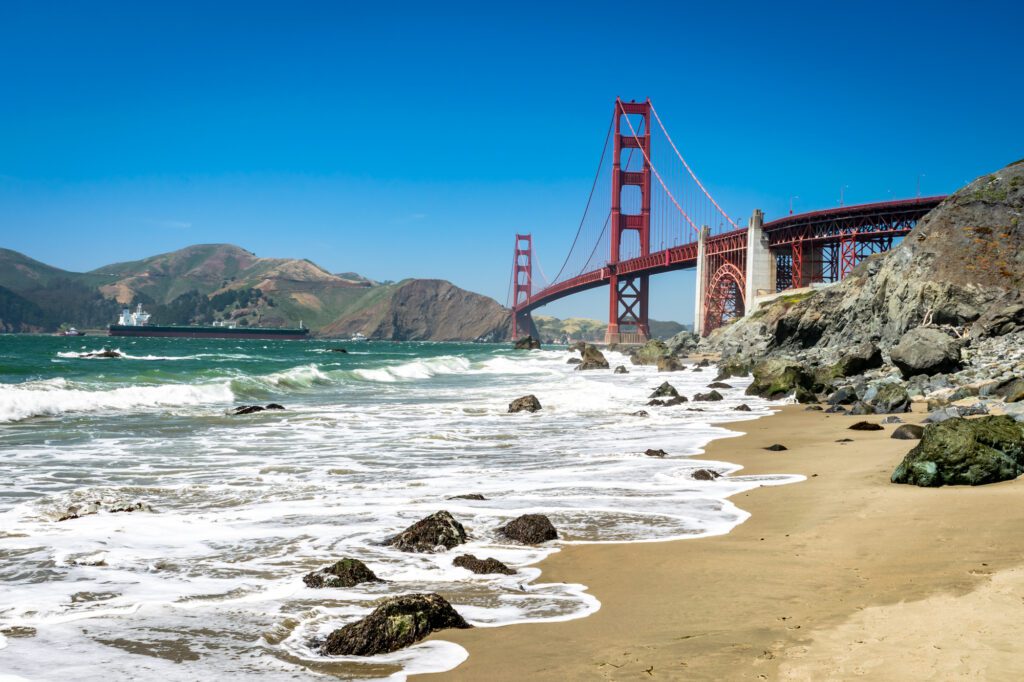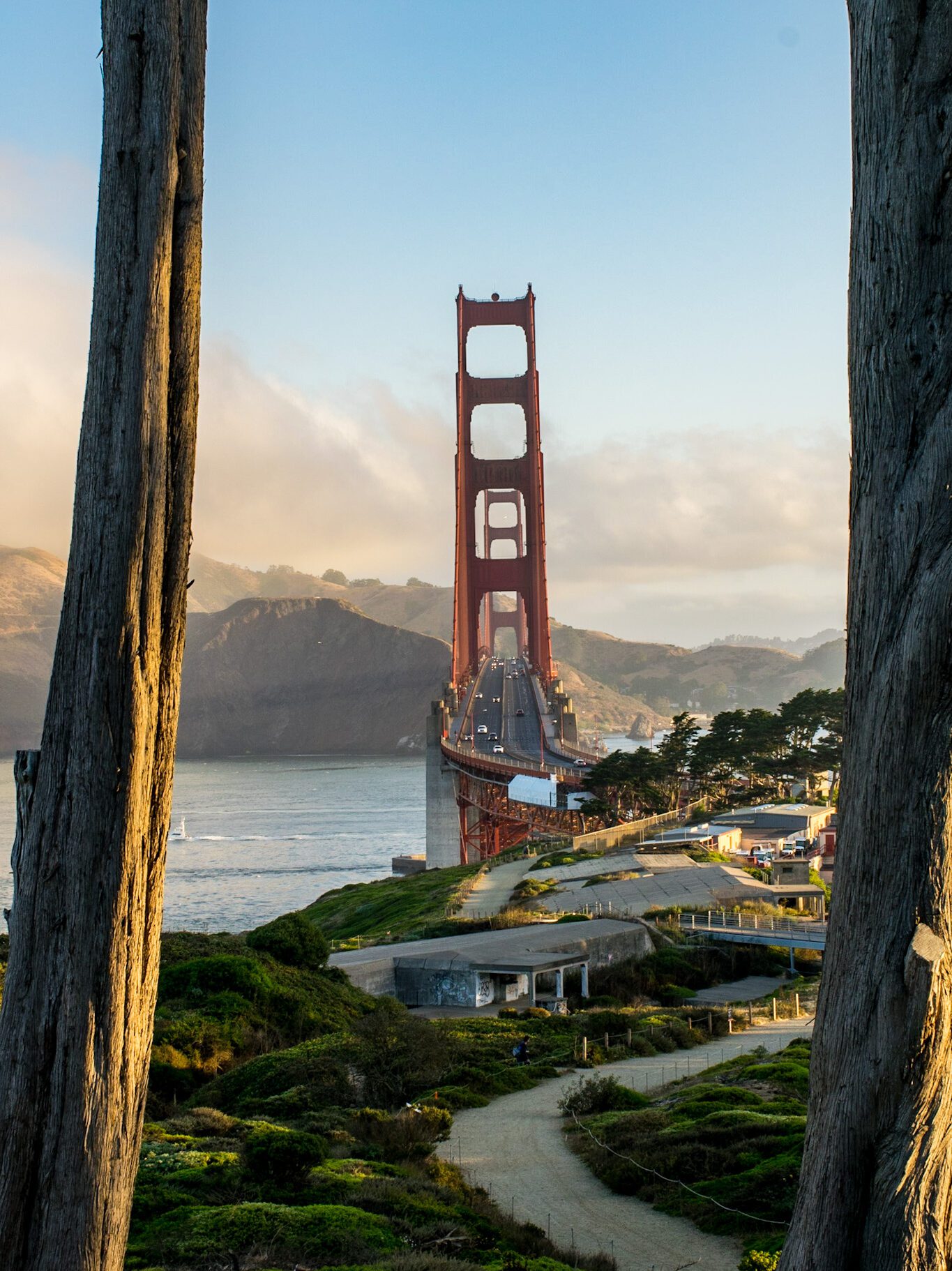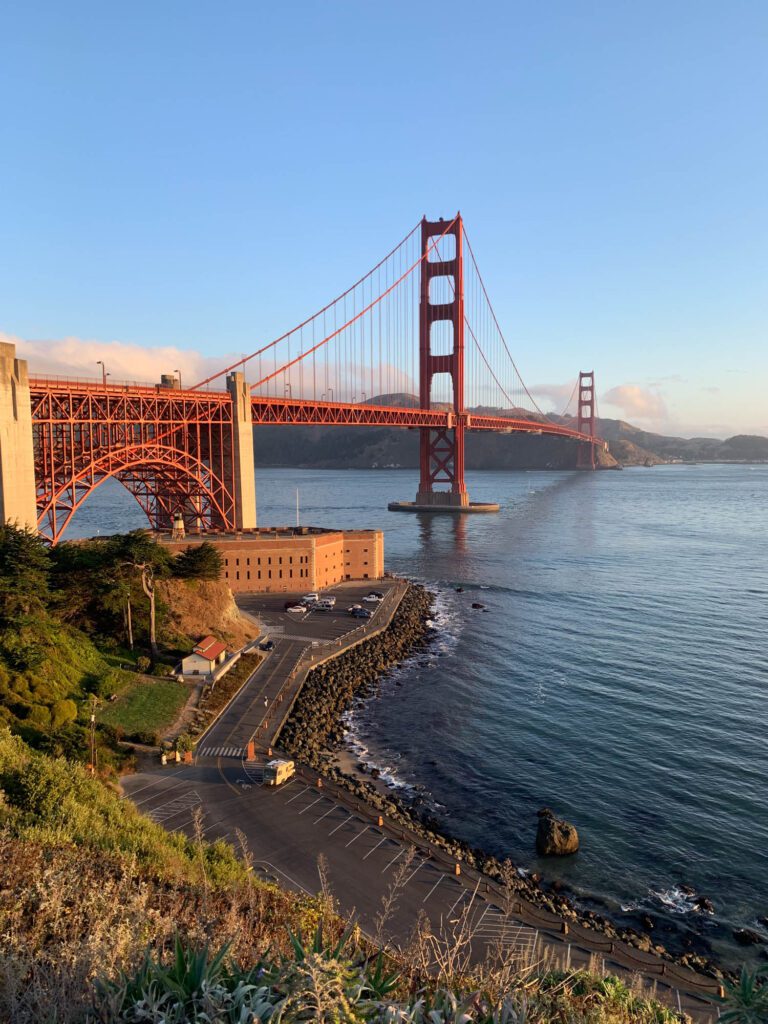 Definitely do some exploring of the batteries (that's the old bunker-ish things) too, which are a unique aspect of this part of California.
Another cool spot to see the bridge is from below, which you can do at Fort Point. It's a 0.7 mile downhill walk from the toll plaza, and if you don't have a car, you can plan on catching a Lyft to your next stop from here to avoid having to walk back up the hill.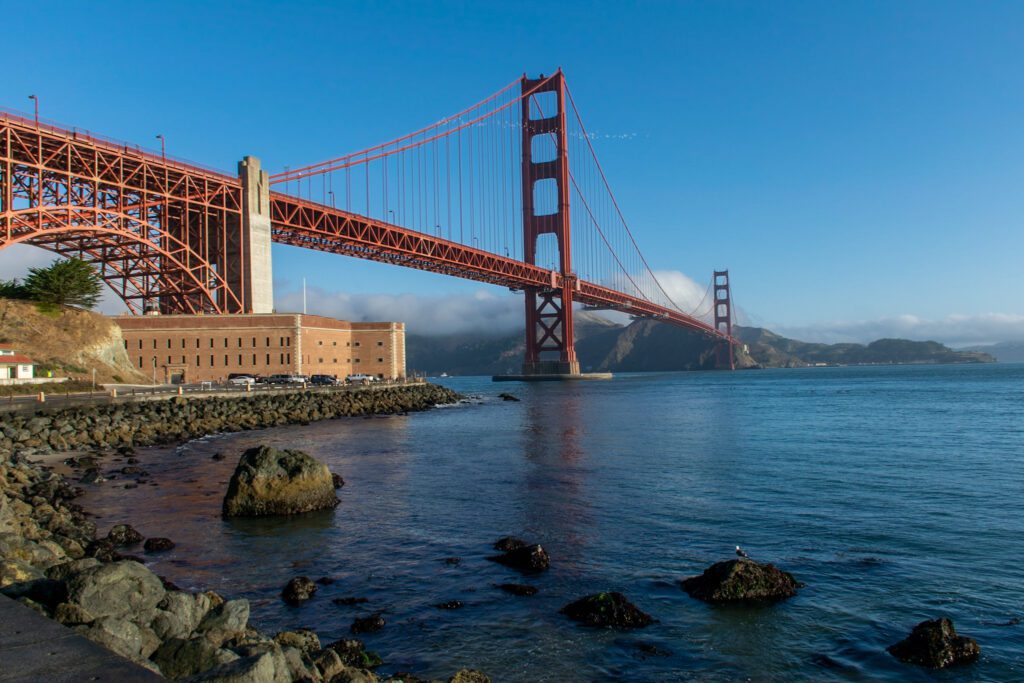 Brunch: A San Francisco Tradition
Next up is brunch. People in San Francisco absolutely adore standing in line for brunch. Pick any Saturday or Sunday, drive around the city, and you're sure to see people milling around outside the trendiest restaurants in the city waiting for their turn to sit down and enjoy a leisurely breakfast / lunch.
Here are a few of our favorite breakfast / brunch options in San Francisco, all of which are on the western end of the city, and are at least somewhat convenient to get to from the bridge.
Zazie: We've legit waited for two hours for brunch here, and we'd do it again in a heartbeat. It's also a good spot for dinner, for what it's worth. There are no reservations, and you put your name on the list and they'll text you when the table is ready for you. It's worth it for the benedicts. Make sure to see if you can sit in their lovely backyard patio. One other note – no tips here, they pay their employees a fair wage and it's priced into the cost of your meal.
Brenda's Meat & Three: The sister restaurant to Brenda's Soul Food, which is a famous brunch spot in the Tenderloin, this place has essentially the same menu with a better location and much smaller lines. They serve "French Soul Food" inspired by the owner's experience growing up in Louisiana. Get the beignets and the biscuits and gravy (definitely not gluten free, for my Celiac friends – this is not the place for us, sadly, but my family and friends all love it!).
If you're more in the mood for pastries, there are two great options in this part of town, which is where Matt lived for five years before we moved in together. Again, neither has gluten free options, which is why Matt makes other people do the hard work of eating delicious croissants and various other pastries to help him evaluate.
Arsicault Bakery: This place was right on our route to our local farmers market every weekend, and I never once saw a line here until one Sunday morning shortly after Bon Appétit wrote them up as one of the best new bakeries in the country in 2016, specifically calling out their croissants. Now, there's a line that wraps around the block every weekend morning, and they consistently sell out of their buttery croissants by noon (if not earlier). There are plenty of other options too, like Pain au Chocolat and some savory options, but you should definitely try the croissant at least once.


B Patisserie: Another bakery that has been written up over and over again, this place is on the same street as Brenda's, so if you're really hungry, you can combine the two into one, super rich brunch extravaganza. Their take on French pastries is a little more modern, combining classic French techniques with more innovative flavor combinations. They have a huge selection of pastries that changes constantly, but know that they do sell out of the most popular items so go early, if you can.
The Ferry Building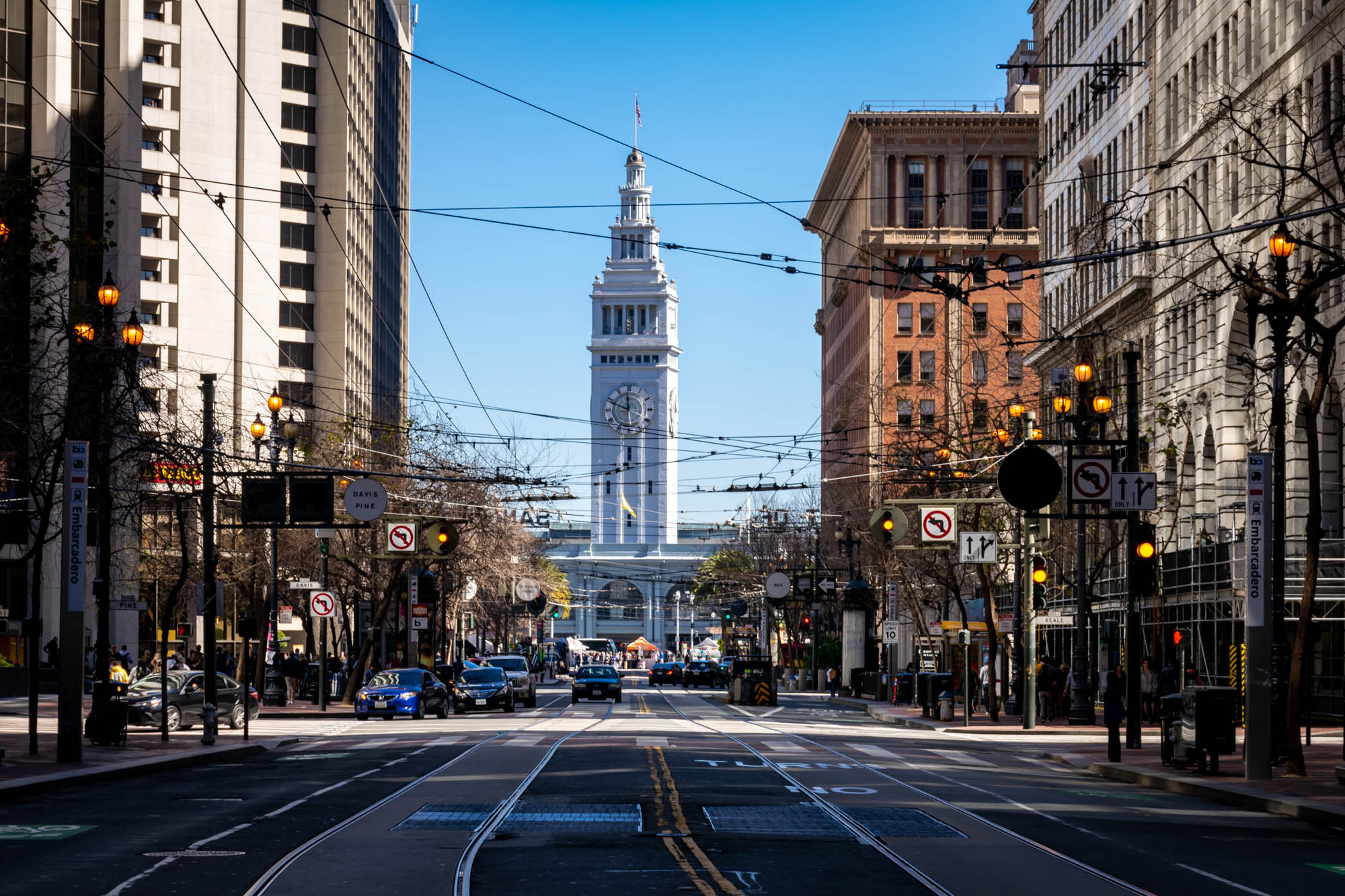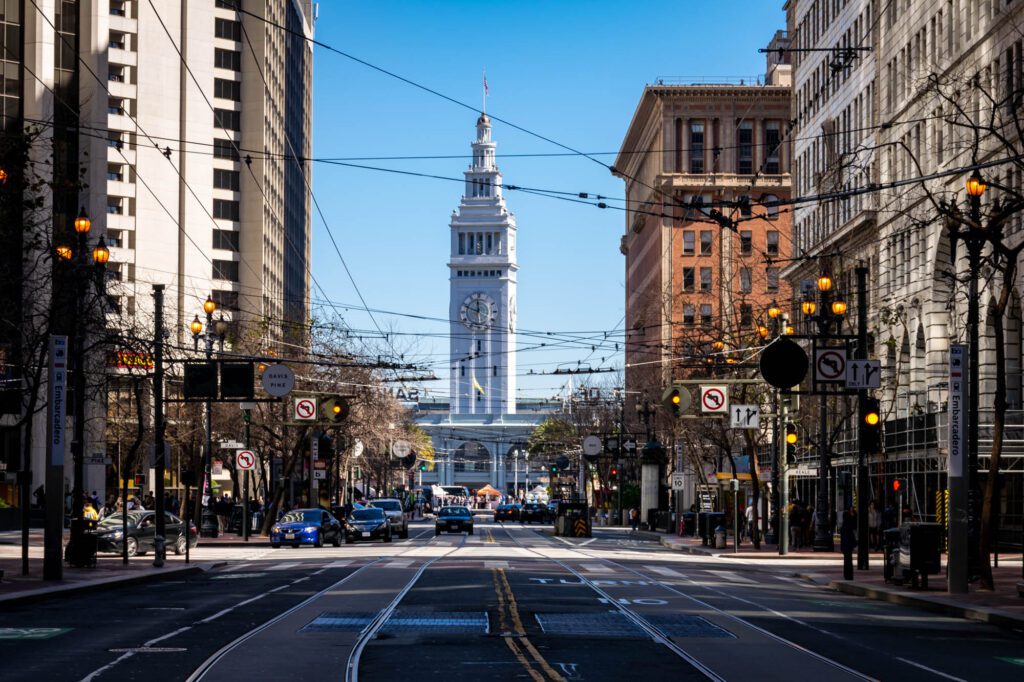 Next, head over to one of our favorite spots in the entire city – the Ferry Building.
If you're lucky enough to be in town on a Saturday, there is an awesome farmers market that takes place at the Ferry Building with a combination of farm-fresh produce from all over Northern California and cool local food brands with a variety of ready-made foods. More information here.
There's also a new "Fog City Flea Market," which is a makers / vintage market that happens on Sundays. More information here (you'll have to find it on the events page).
Getting There: You'll want to catch a Lyft / Taxi to get to the Ferry Building from brunch. The bus will take you a half hour or so. The alternative would be to take MUNI east across the city. Hop on the 1 on California Street, which will take you almost directly to your next stop – Lombard Street.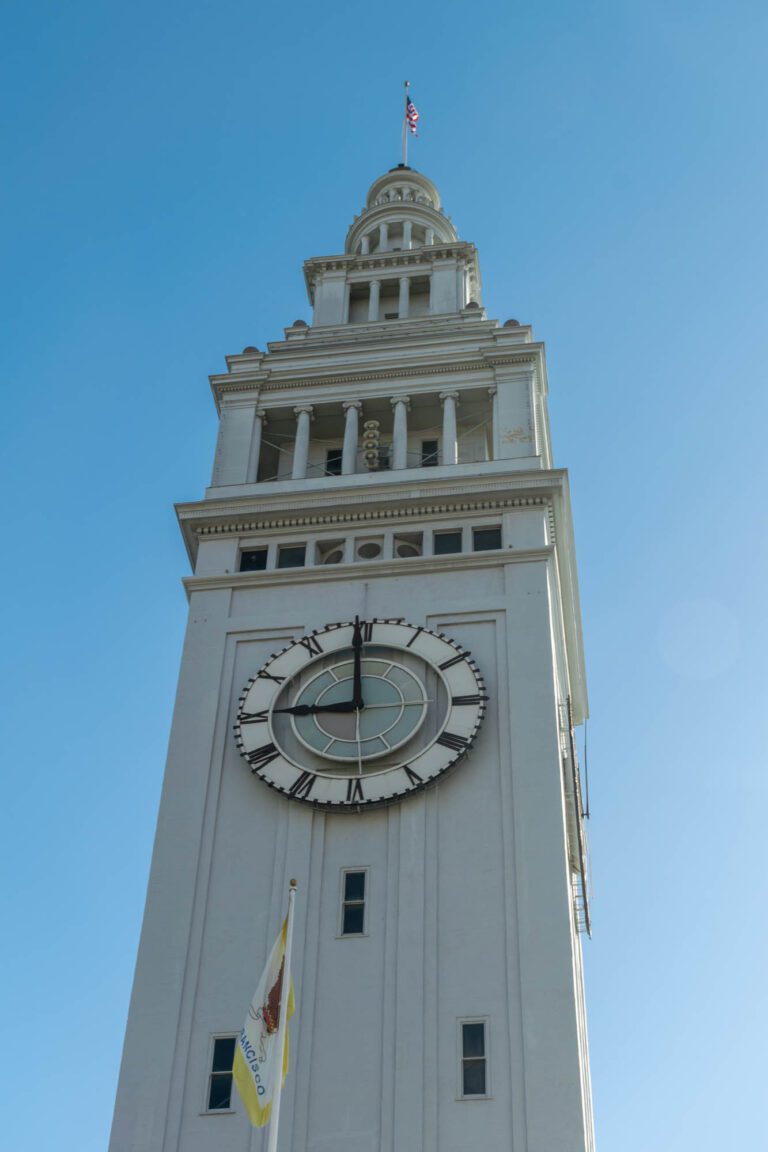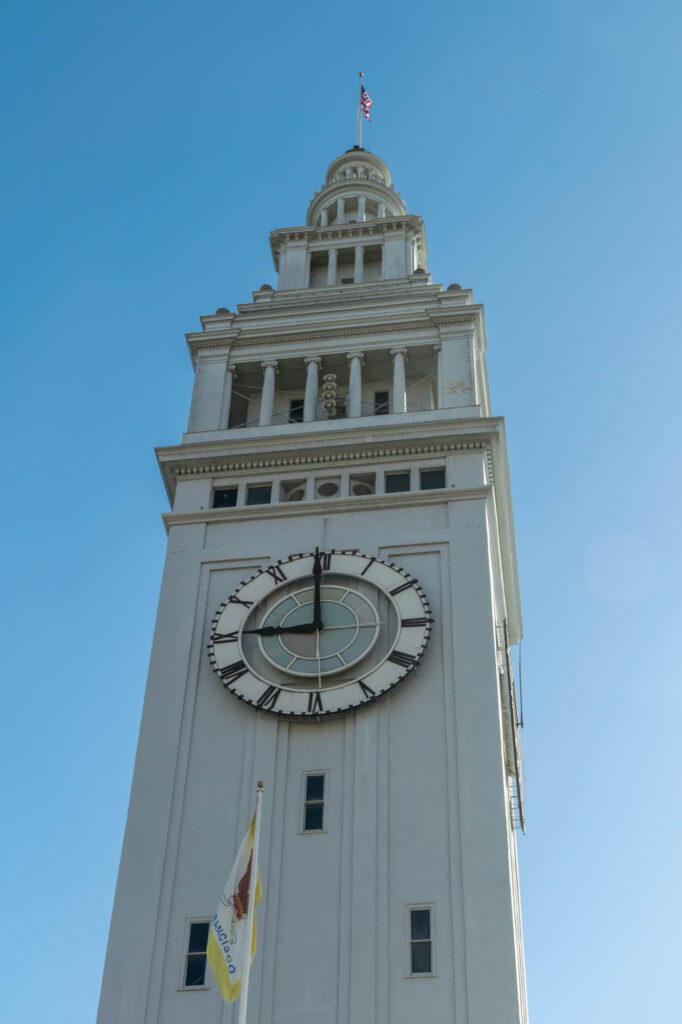 The Ferry Building is essentially one big collection of various local businesses, each with their own stall or storefront. Most places here have bigger locations elsewhere in the city, but have a stall here to cater to the thousands of tourists a day who make their way to the Ferry Building.
Here are some of our favorite spots at the Ferry Building.
North Beach, Chinatown, and Nob Hill
From the Ferry Building, you're within walking distance of a few of San Francisco's iconic neighborhoods. They are North Beach, Chinatown, and Nob Hill, and we'd recommend doing a little afternoon stroll that incorporates the highlights of all three of them.
If you're up for some walking, this walk is about as beautiful as it gets. However, it does have some hills – you're in San Francisco, after all!
Start by walking north up the Embarcadero, which is the wide street that runs along the water just outside the Ferry Building. It's worth stopping at Pier 7 (here on Google Maps), which has one of my favorite views of the city.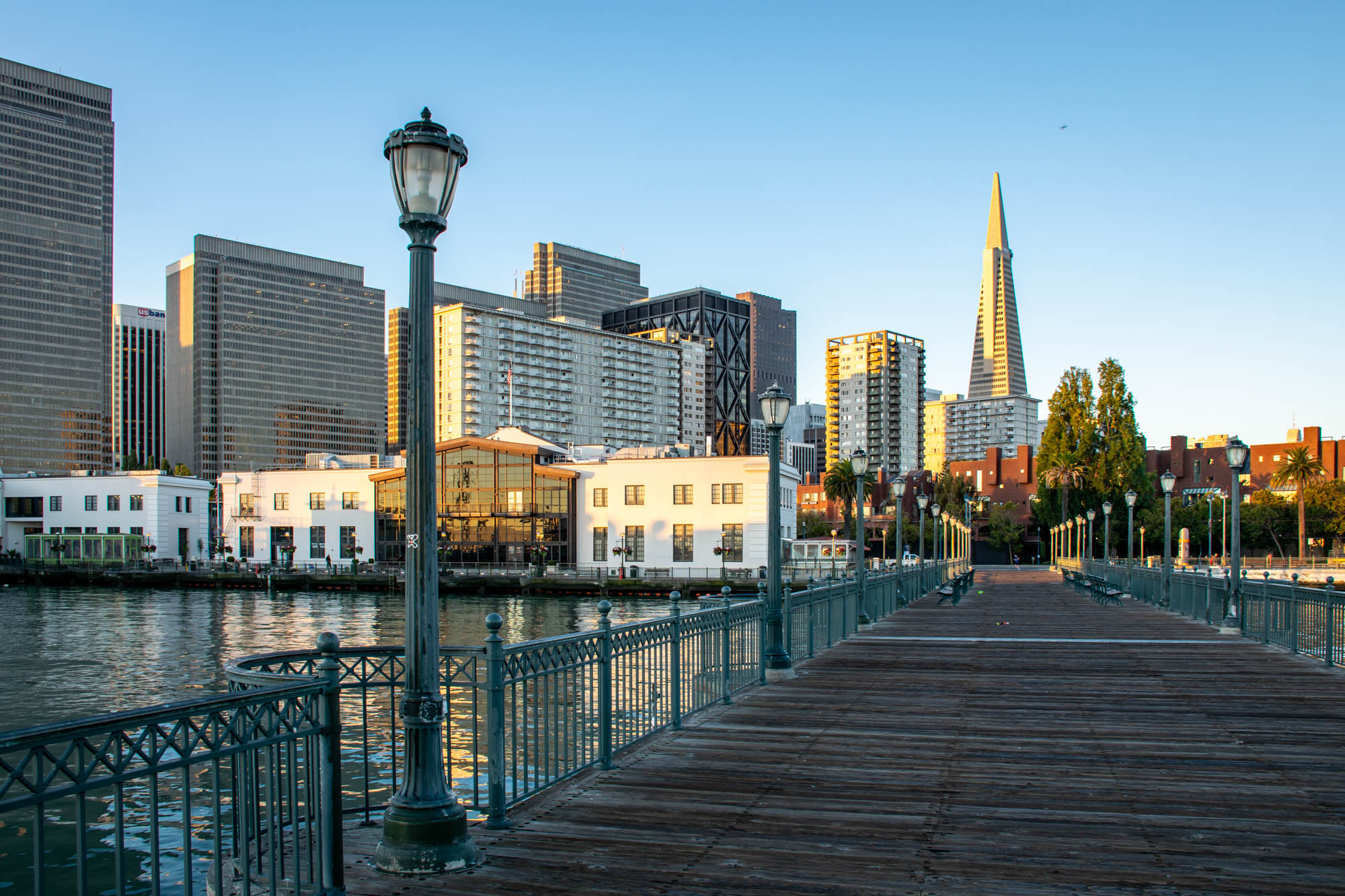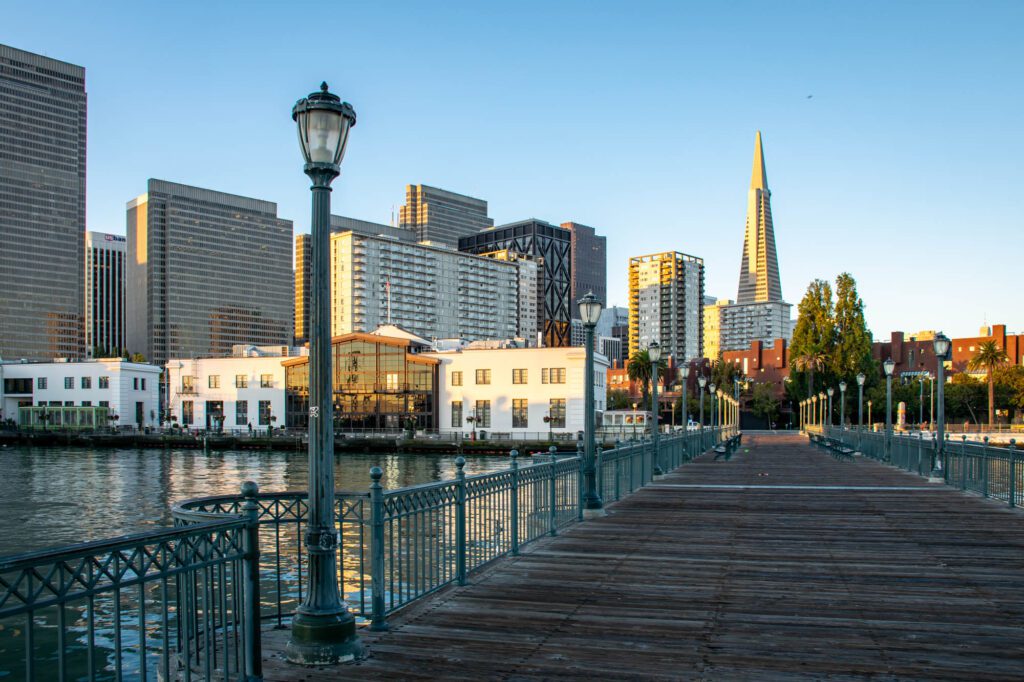 Chinatown
Walkable from the Ferry Building and North Beach is San Francisco's Chinatown, one of the biggest in the country, and it is well worth exploring if you have the time.
Before you go, make sure to read about what Chinatown is and what it represents, which isn't exactly a light read. Widespread racism against Chinese immigrants in the 1800's and laws that excluded them from other neighborhoods (sound familiar? It's a common playbook) led to the creation of these communities that still exist today. It's more than just a place to go to check out the Fortune Cookie Factory.
With that context in mind, it's a fun neighborhood to explore.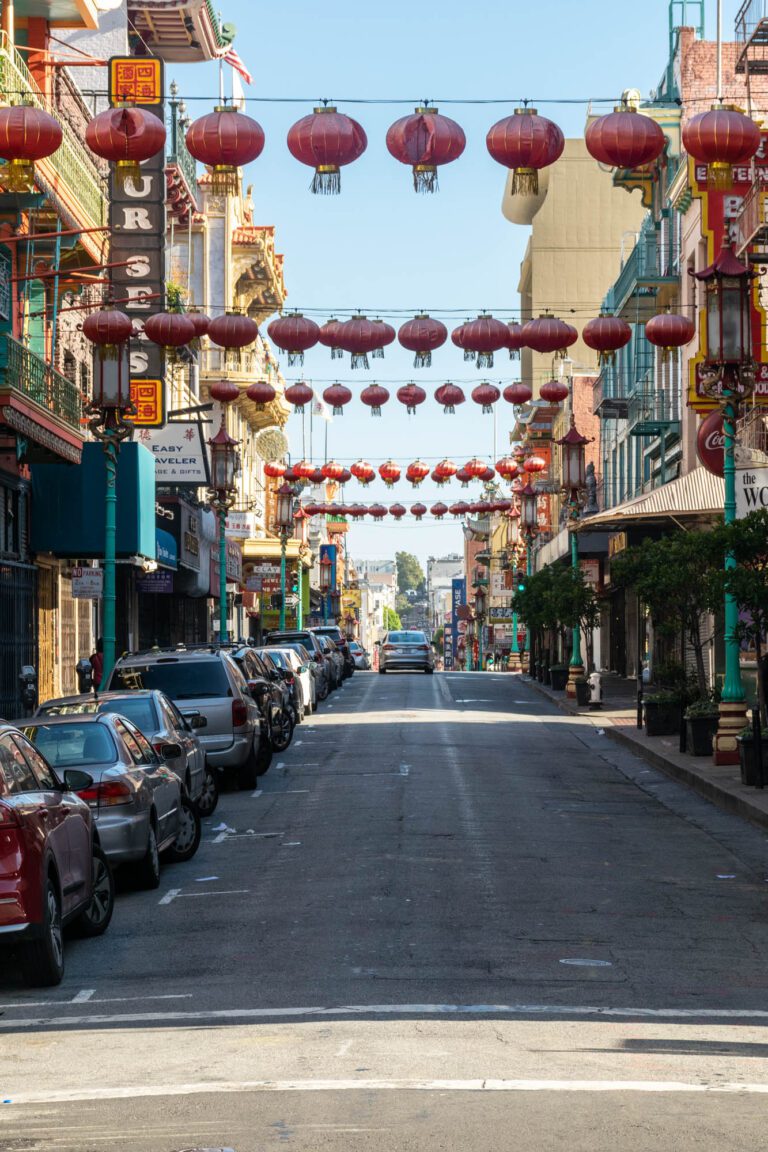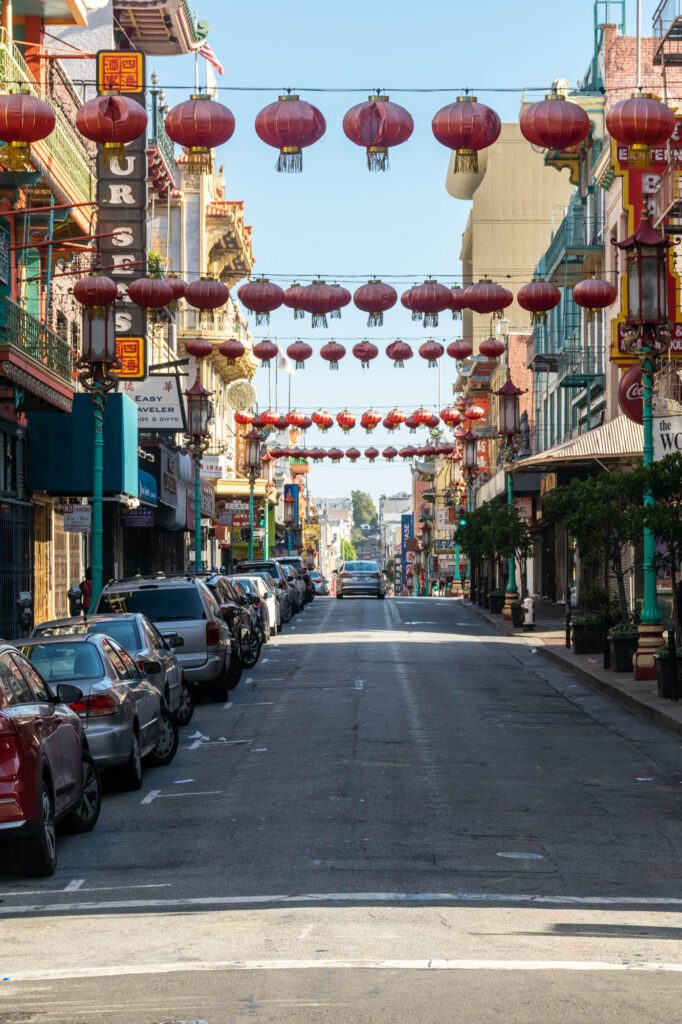 Unfortunately, I'm not the right person to help you explore the food, since I have Celiac Disease and can't eat gluten (which is omnipresent in most Chinese dishes I've come across). Here's a good guide to eating in Chinatown.
China Live, a big light-filled food hall (it's kind of similar to Eataly for Italian food) that is part restaurant, part home goods store, all with a laser focus on Chinese food and culture. If you're short on time and not really hungry, that's a good stop to make.
We'd head to the Dragon's Gate and the area around Grant Avenue, where you'll find all sorts of shops and restaurants.
North Beach & Coit Tower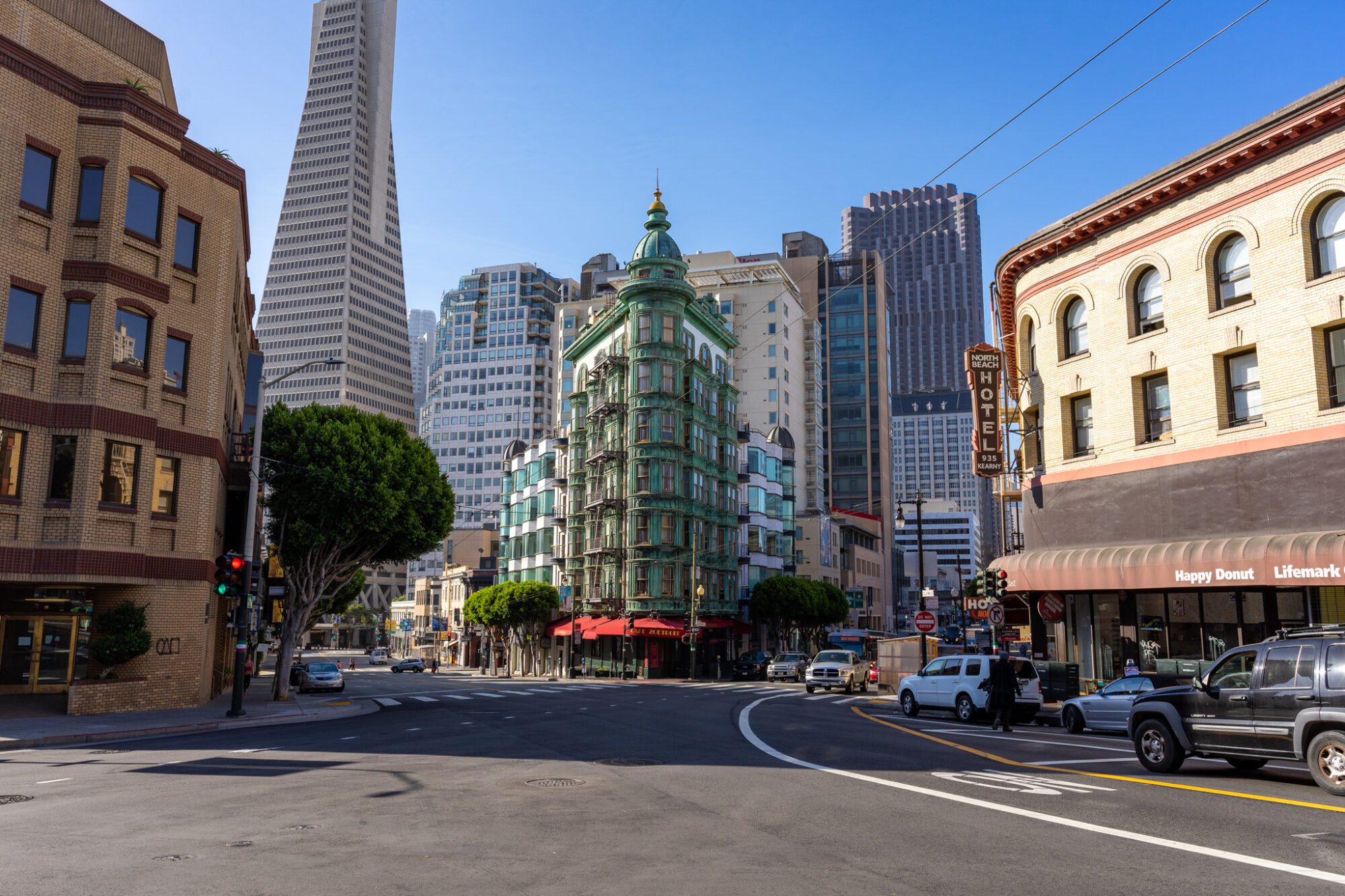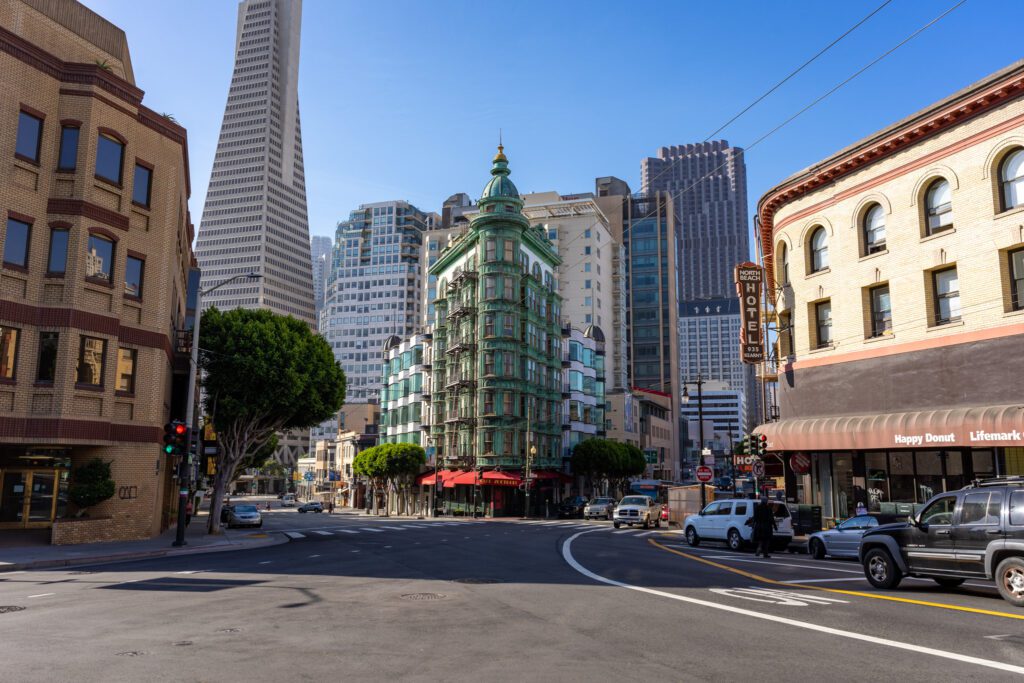 North Beach is at San Francisco's northeast corner, and is a historically Italian neighborhood. The Italian community in San Francisco settled here, and you'll notice their impact on the area as you walk by one Italian trattoria after another.
North Beach today is also a nightlife hub, and the area along Broadway is full of light-up signs that come on after dark, advertising everything from theaters to gentlemen's clubs.
The area we'd focus your time on is the stretch along Columbus Avenue, which runs diagonally through the center of the neighborhood.
Columbus Avenue & North Beach
On the south end of Columbus Avenue in North Beach is City Lights Bookstore, one of the best independent bookstores in California. SUPPORT INDEPENDENT BOOKSTORES. They're particularly famous for their role in activism in San Francisco.
If you're in the mood for a drink, 15 Romolo is one of our go-to cocktail spots in the city (especially if we're waiting for a table at Tony's). It's also one of the only places we know of in San Francisco where you can try Sherry, which we discovered on our recent trip to Spain.
Tony's Pizza Napoletana is one of our favorite pizza spots in the entire world. They've won awards in Italy for their pizza, which tells you everything you need to know, really.
They don't take reservations, and there's a line out the door from open to close. Don't be surprised to find yourself waiting for two hours on a weekend afternoon or evening. Obviously, you might not be hungry just yet, and we've got plenty of food lined up for you later in the afternoon. But if you're wanting to sample the pizza, they have a pizza-by-the-slice spot next door.
We'd walk from City Lights up to Washington Square, which is a nice park where you'll find all sorts of characters hanging out in the San Francisco sun.
Once you've taken in the sights and sounds of the park, head up the hill to Coit Tower.
Coit Tower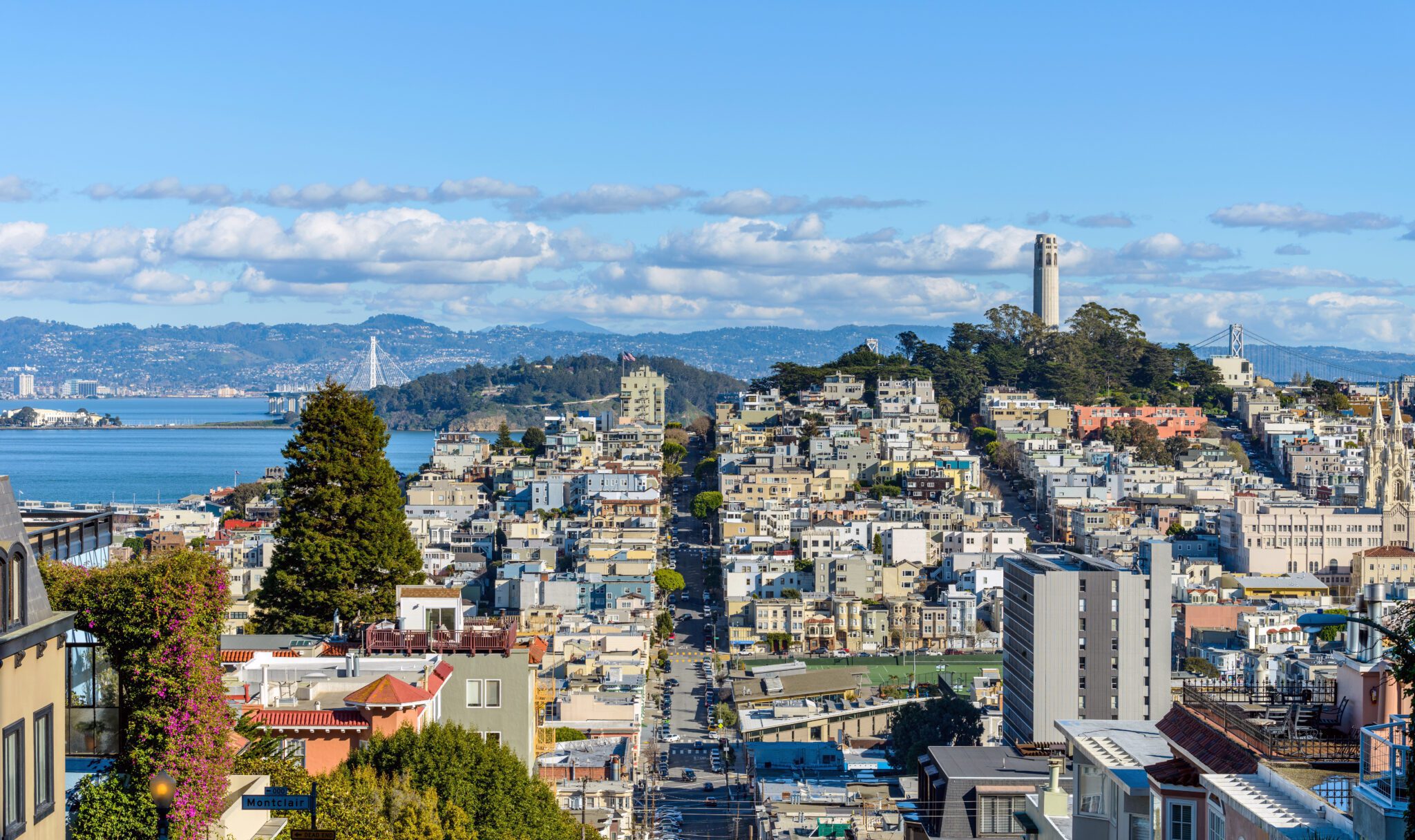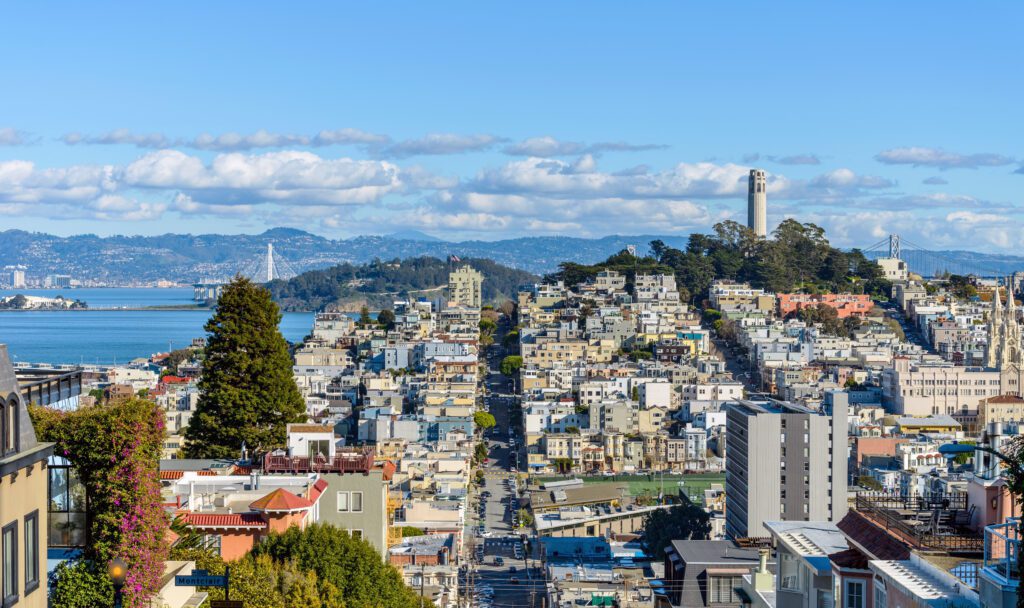 Your next stop is Coit Tower, which involves some climbing no matter which way you slice it.
On the way up the hill, grab a cup of coffee at HITW Coffee, which means "Hole in the Wall" and is exactly what it sounds like. I remember the first time I stumbled upon this place on a morning photo walk from our apartment in Nob Hill, and we've been a couple of times since. They don't make espresso drinks here (like lattes, for example), only pour over with a couple of different beans available, and cold brew.
Coit Tower was built in the 1930's at the top of Telegraph Hill as a monument to a San Francisco firefighter who died in 1929 and left a nice chunk of money to the city. There are some really cool murals inside the tower that focus on the city during the Great Depression, and the view over the San Francisco Bay from the base is nice, and includes the Golden Gate Bridge.
It's free to visit the ground floor murals, which is where most of them are found, but you'll have to take one of their guided tours to see the murals on the second floor.
You can also go all the way to the top of the tower by taking the elevator, where you'll have even better views of the city. It is fairly expensive at $11 per adult, and we'd probably skip it if we were you, given that the views from the base of the tower are nice.
Both guided tours and elevator tickets can be booked here.
One of my favorite views of Coit Tower is from the top of Lombard Street. Well, really, it's from the top of one of the streets in Russian Hill adjacent to Lombard – Filbert Street (here on Google Maps).
Nob Hill and Lombard Street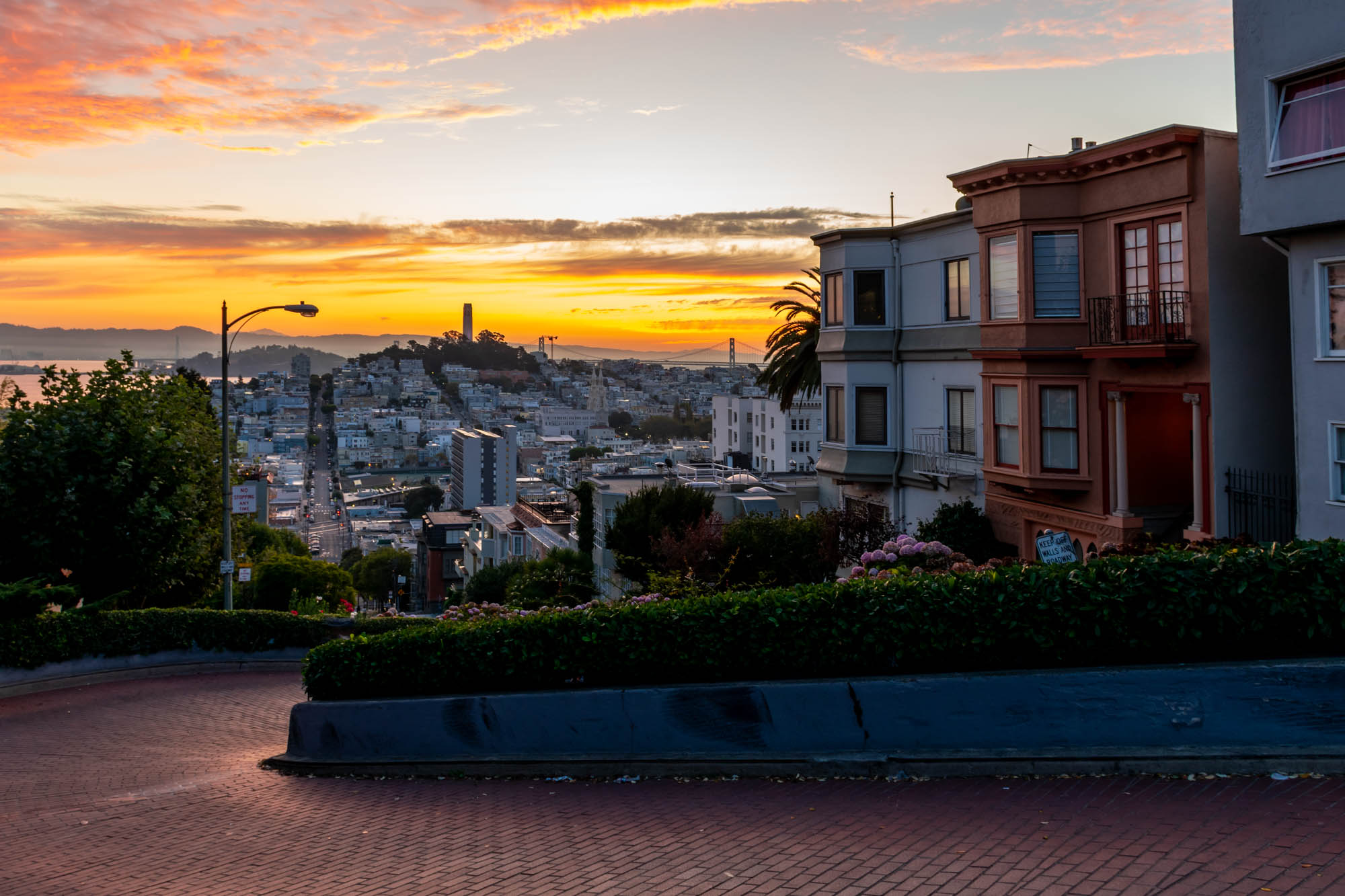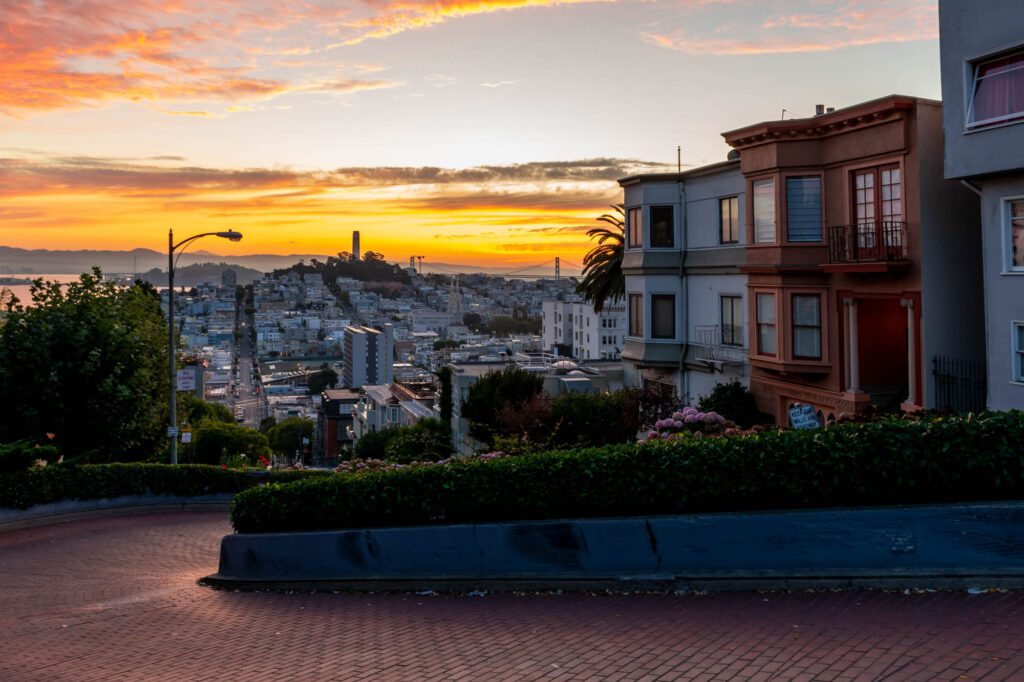 From Coit Tower, make your way across Columbus to another one of San Francisco's iconic landmarks – Lombard Street. It's technically not the crookedest street in the city, but it does take the award for the crookedest street in a location that tourists are close to.
If you're coming from North Beach, you'll be approaching Lombard from the bottom. Walk to the top, which is where the spectacular views are. And, also, where all the tourists are.
It's worth taking a slight detour up to the Alice Marble Tennis Courts (here on Google Maps), which have a fantastic view of the Golden Gate Bridge from the top. I used to play basketball here on weekend mornings, and it doesn't get much better in terms of views from a pickup basketball game.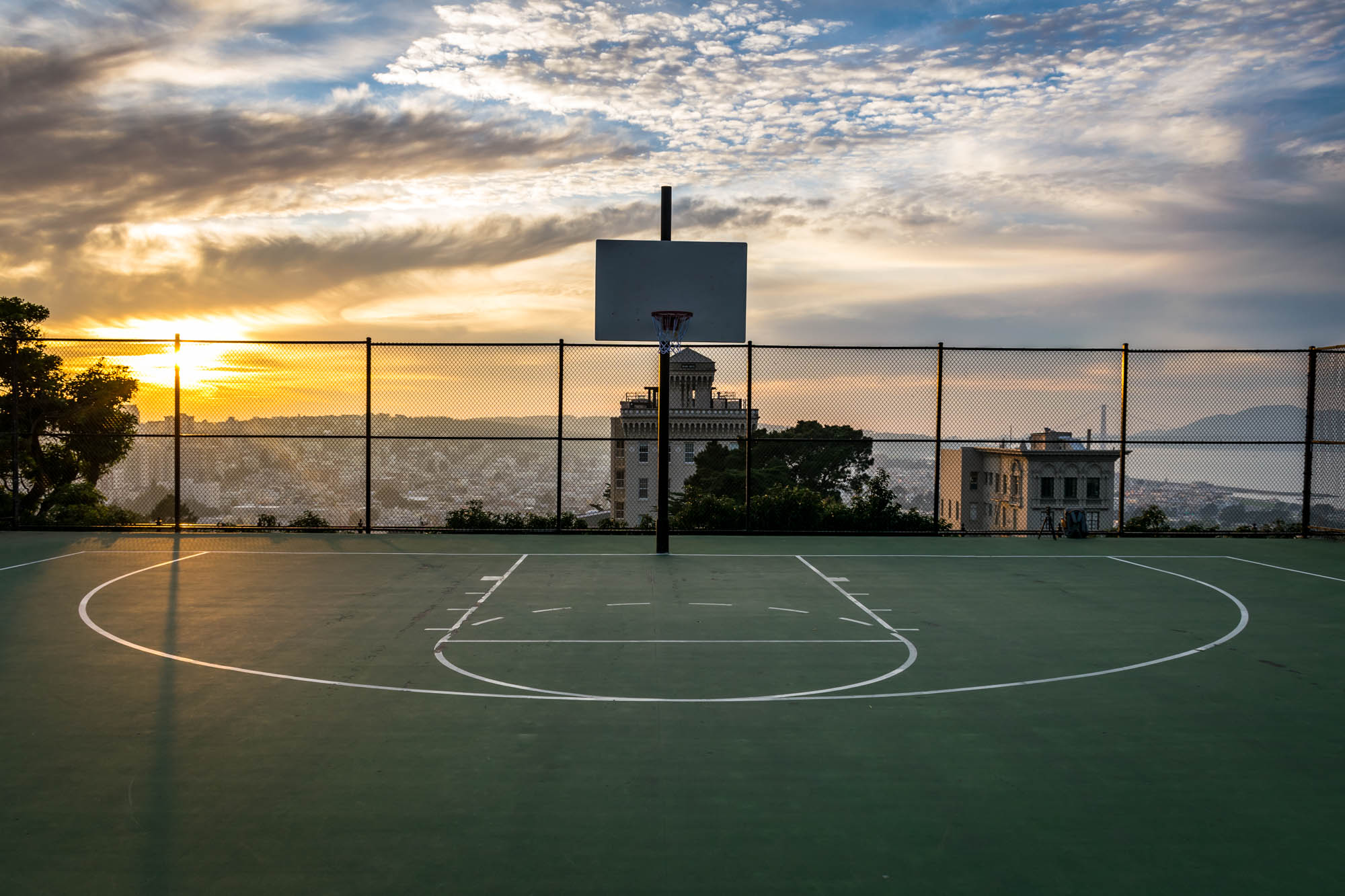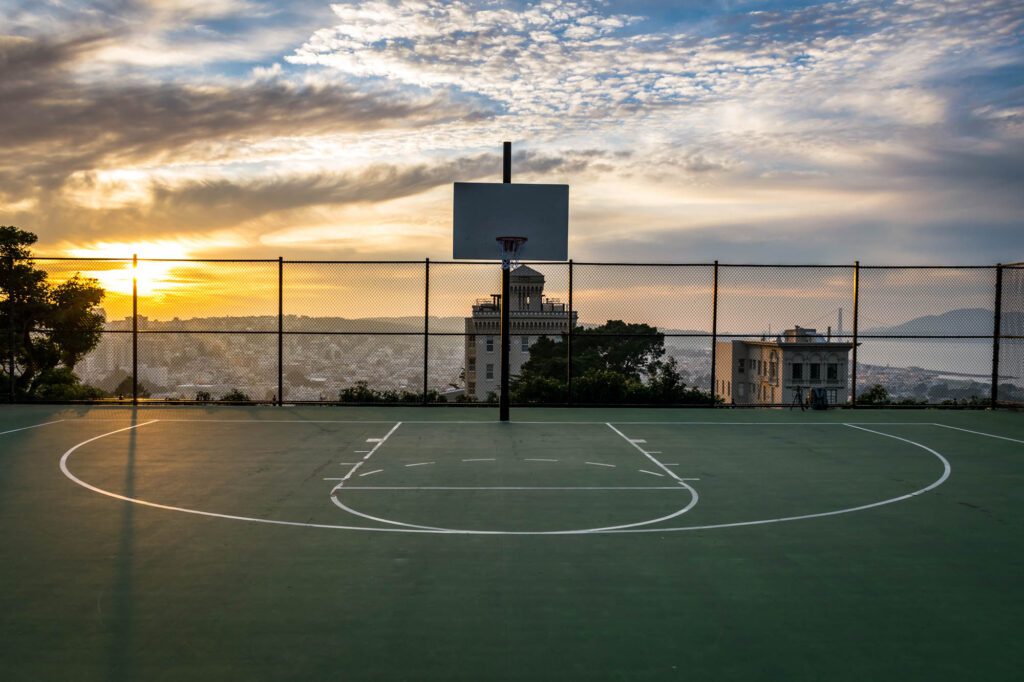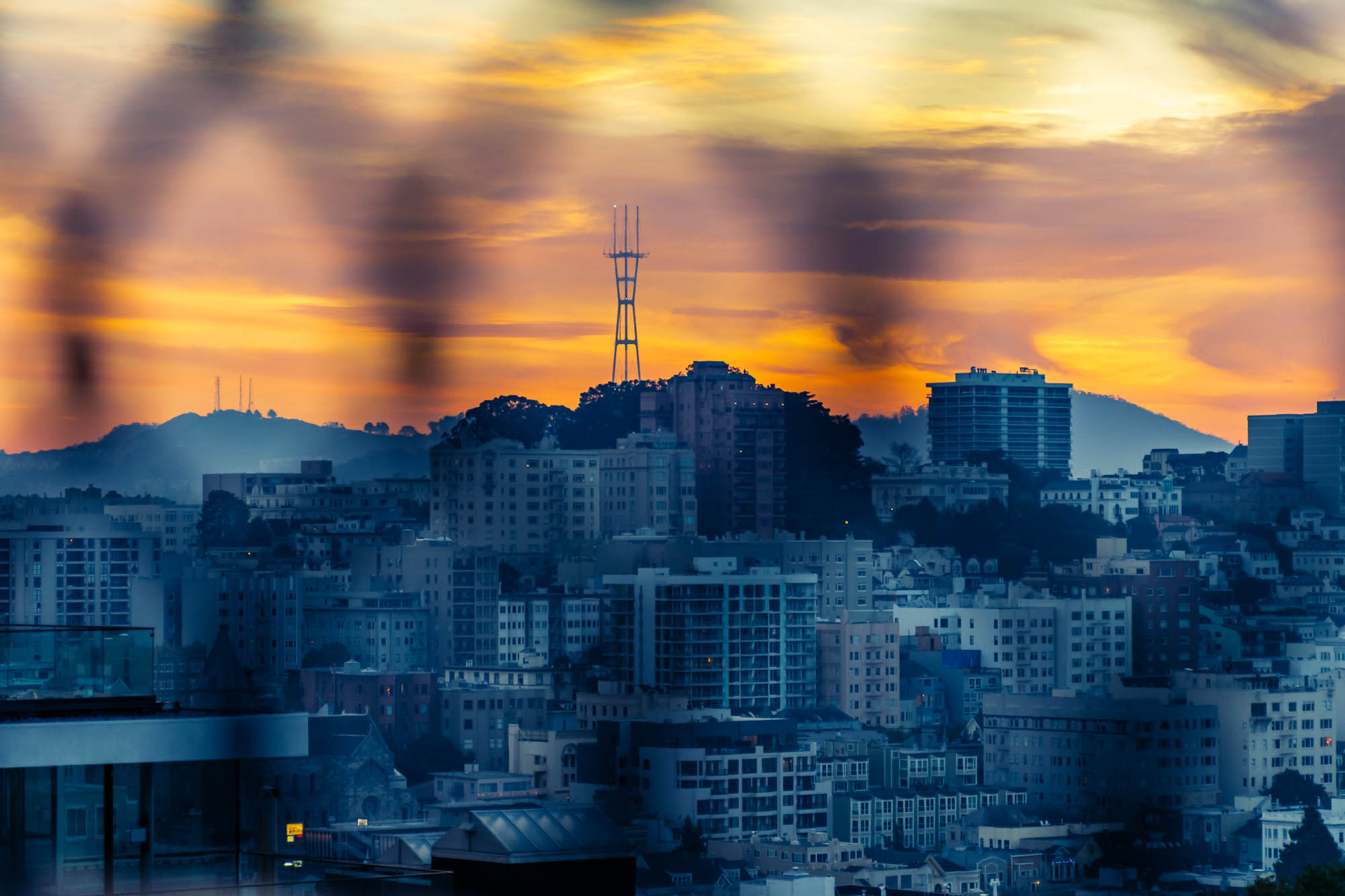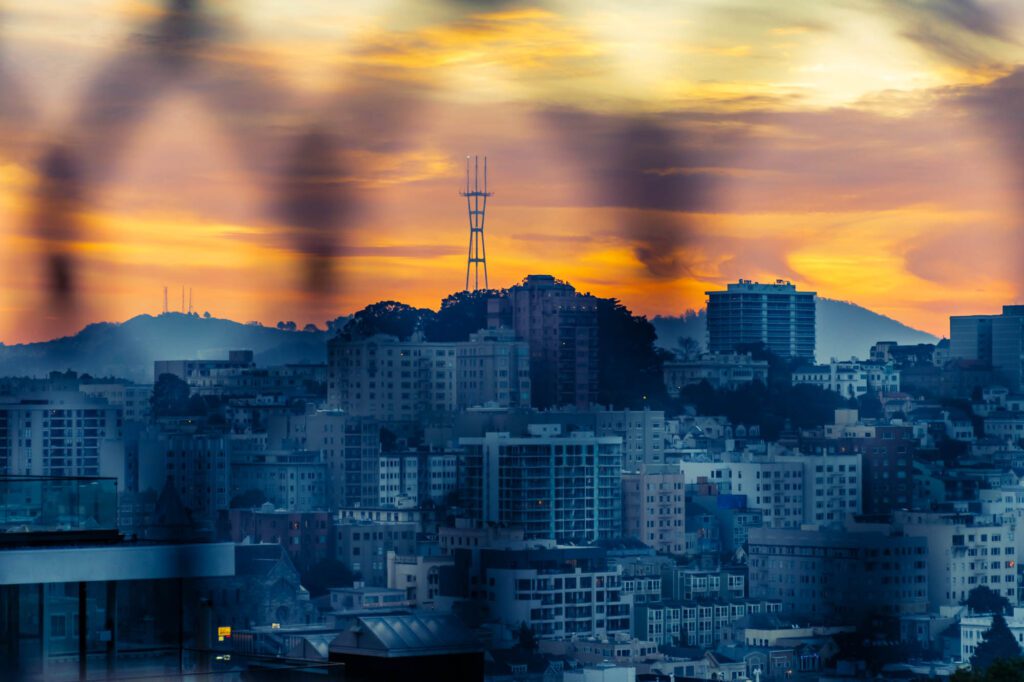 From there, make your way over to Polk Street and head south, which takes you right through the heart of our old stomping grounds in San Francisco. Polk is the strip of bars, shops, and restaurants that runs through the middle of Nob Hill, and there are some GEMS along the way.
For Food: Hot Sauce and Panko is a somewhat hidden gem on Hyde Street with excellent hot wings. Bob's Donuts for old-school donuts, including GIANT apple fritters (I used to go here for donuts to bring to work whenever I felt like the team needed a boost).


For Drinks: Head to Hi-Lo Club for cocktails (the bartenders here are super friendly, and helped us discover the lovely world of Oaxacan Rum!) or Robberbaron, a cozy little neighborhood wine bar.


For Shopping: Check out Cheese Plus for cheese, wine, cider, and more. Picnic for all sorts of stylish gifts and trinkets. Biondivino for an excellent selection of Italian wines. Russian Hill Bookstore for the best bookstore in the area with great greeting cards. ReLove for vintage clothing.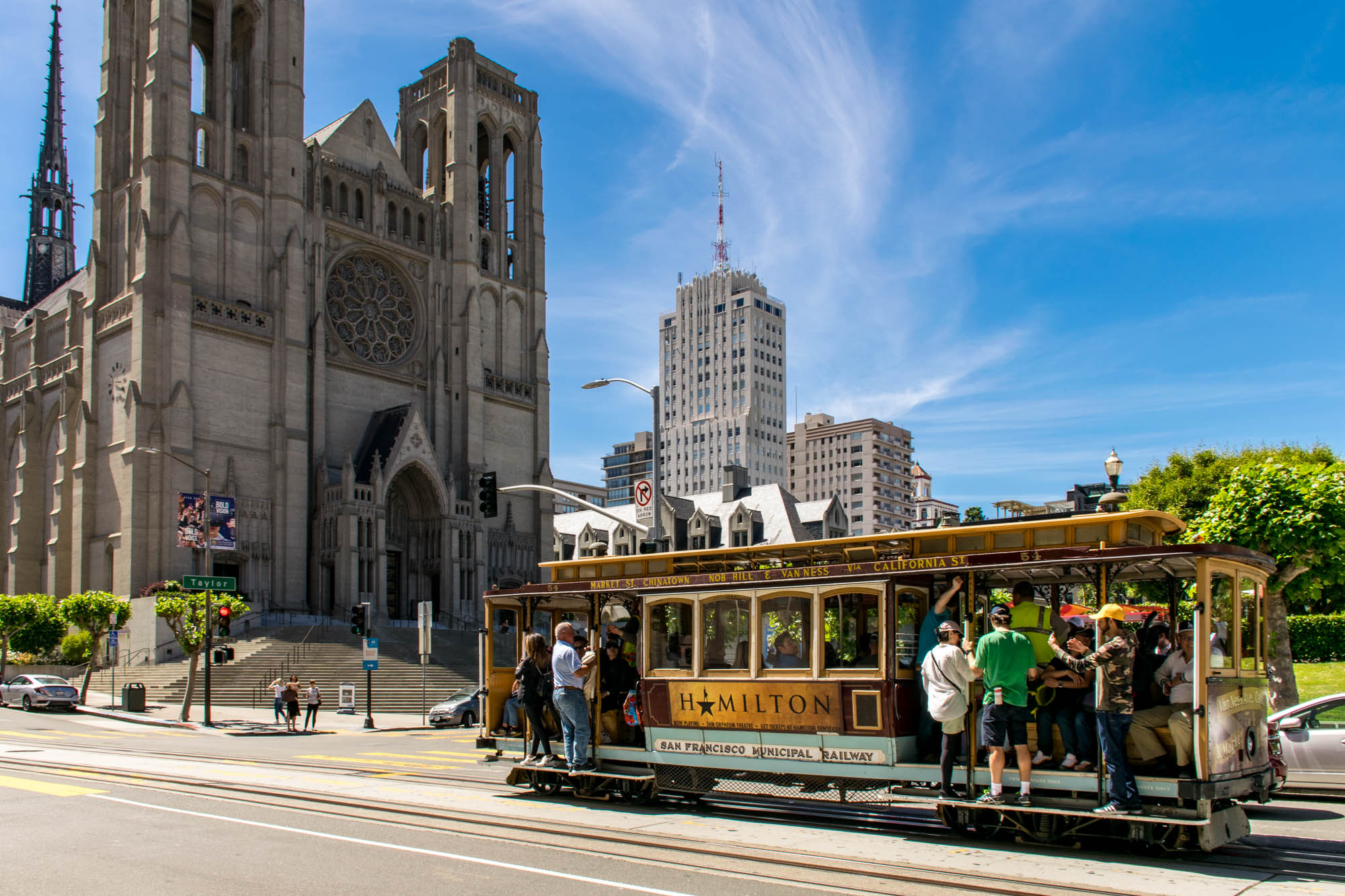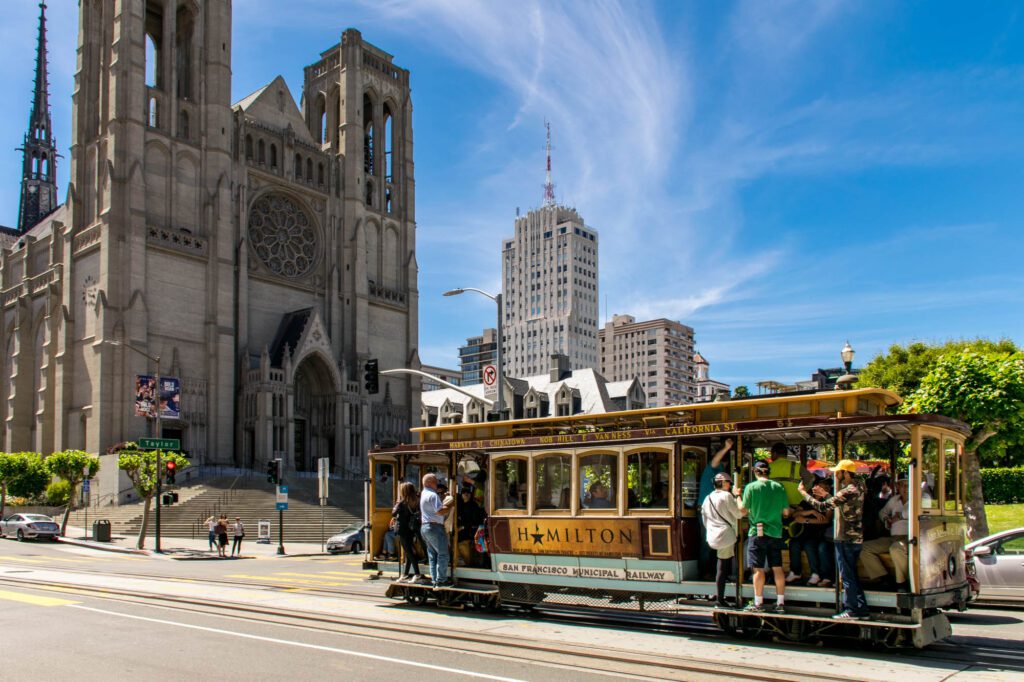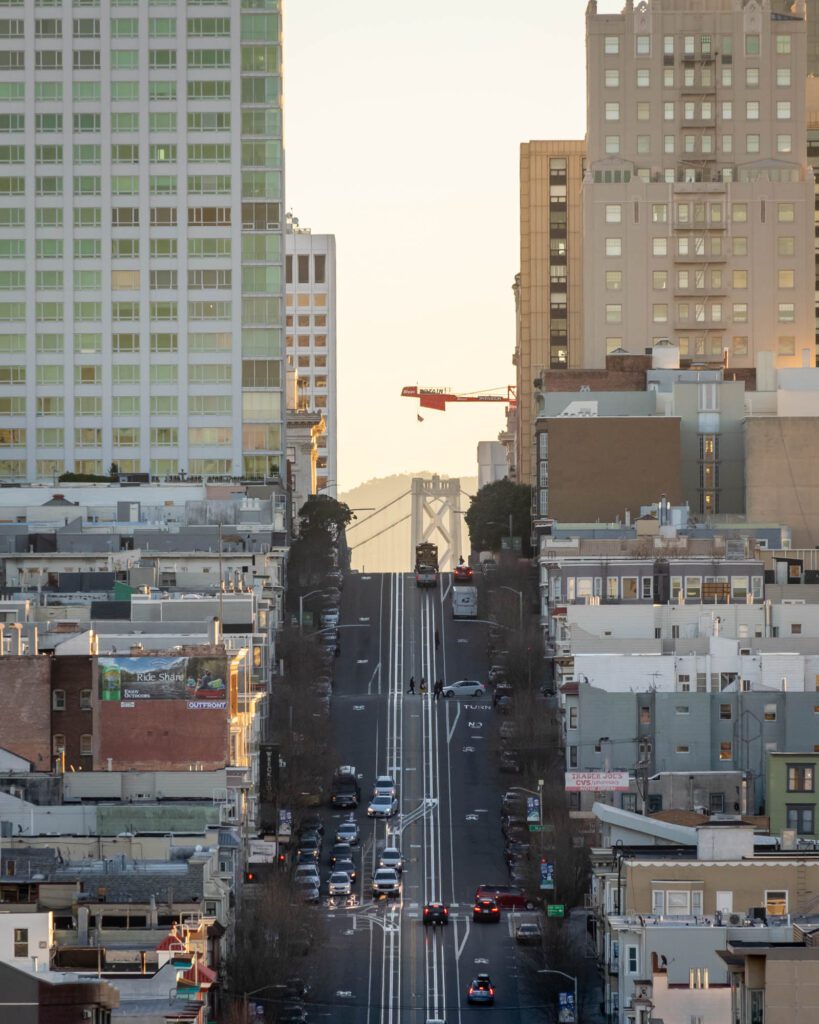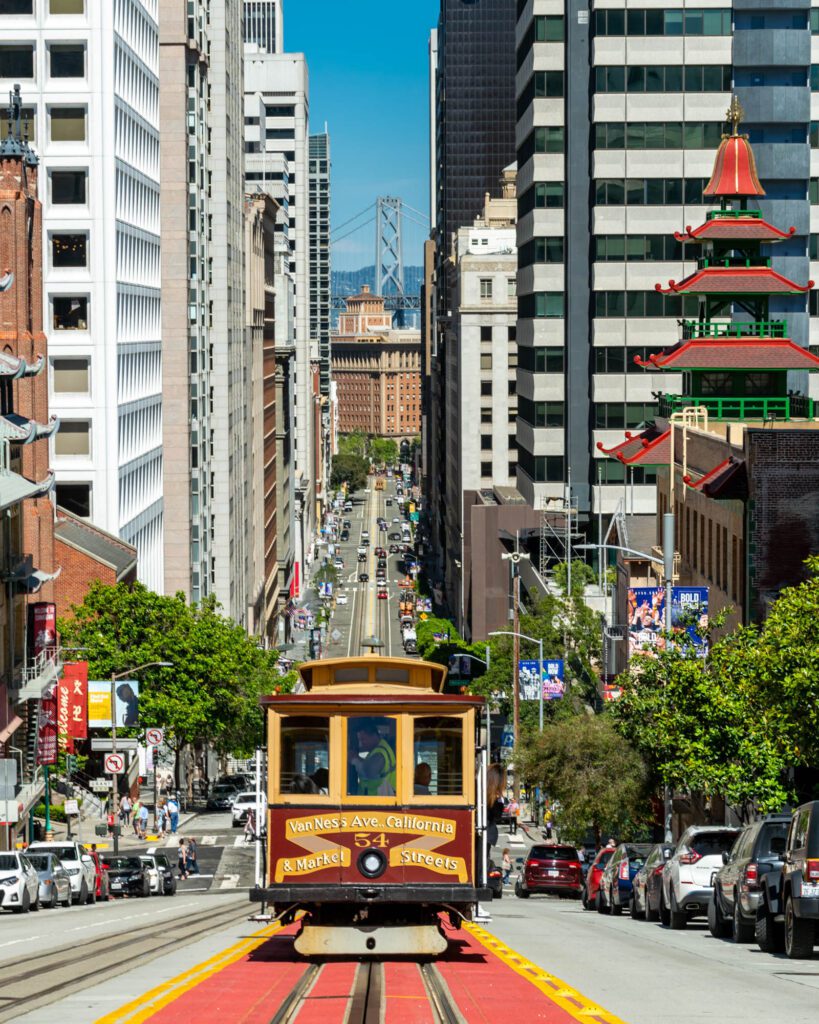 Once you hit California Street – which is where the cable car runs east/west – take a left and head up the hill to Grace Cathedral. It's a gigantic church on the hill, and the stained glass windows are amazing. They host yoga sessions every Tuesday, which is super fun.
From here, there are a couple of notable drink options, though they're more upscale and fancy than most in the city. You've got the Top of the Mark, a rooftop bar in the Intercontinental Mark Hopkins with fantastic views of the city (and very expensive drinks) and the Tonga Room, a tiki bar in the basement of the Fairmont.
Between the two, we'd personally opt for the Tonga Room, but that's because we're not really fancy rooftop bar kind of people.
Actually, we'd recommend saving your alcohol intake for your next stop, the Mission District, which has a couple of our favorite places to drink in the entire city.
To get there, you'll want to take a Lyft or taxi – there's no good way to get there via public transportation, and you're only in the city for a day, so time is money.
Dinner and Drinks in the Mission District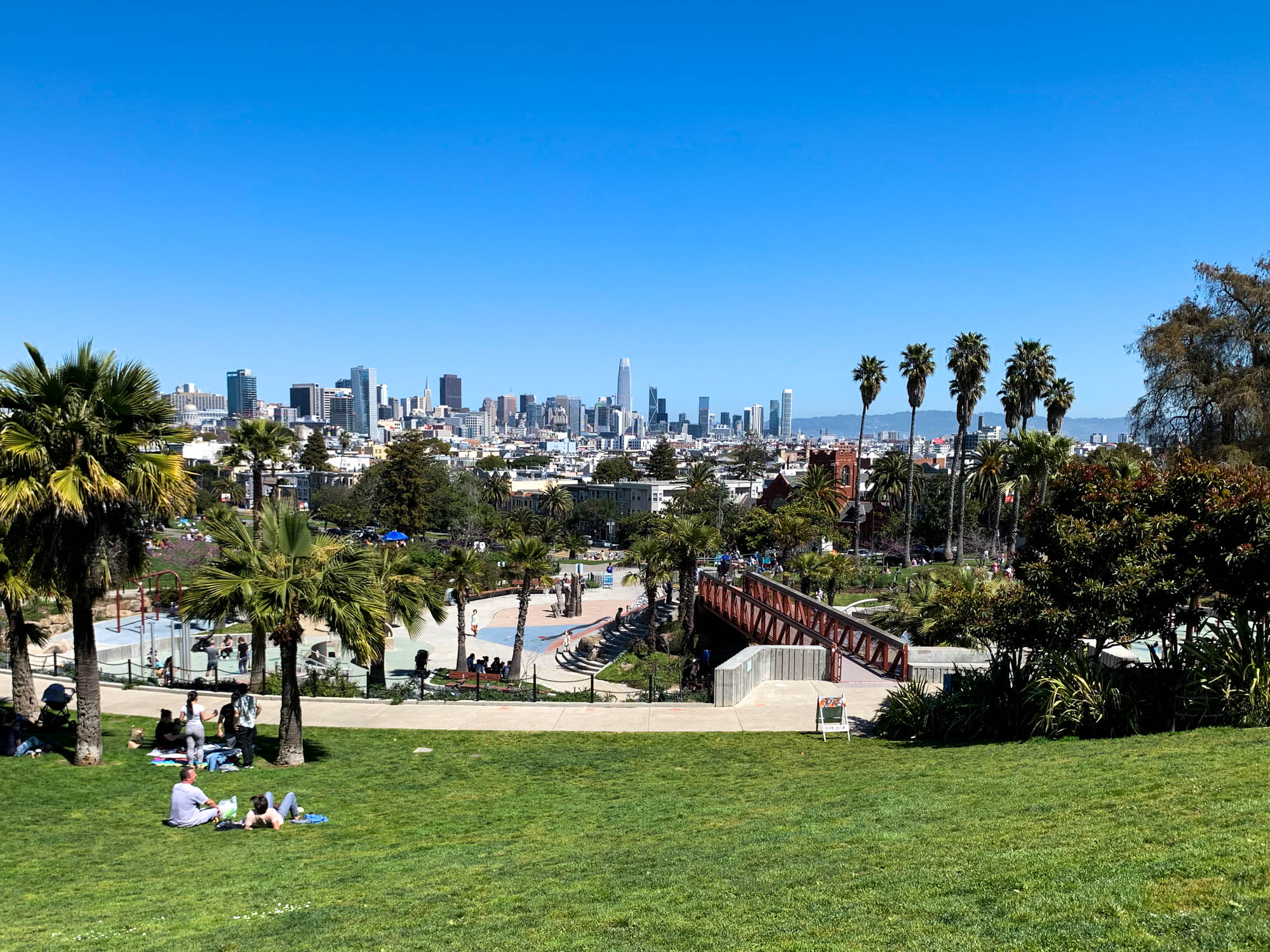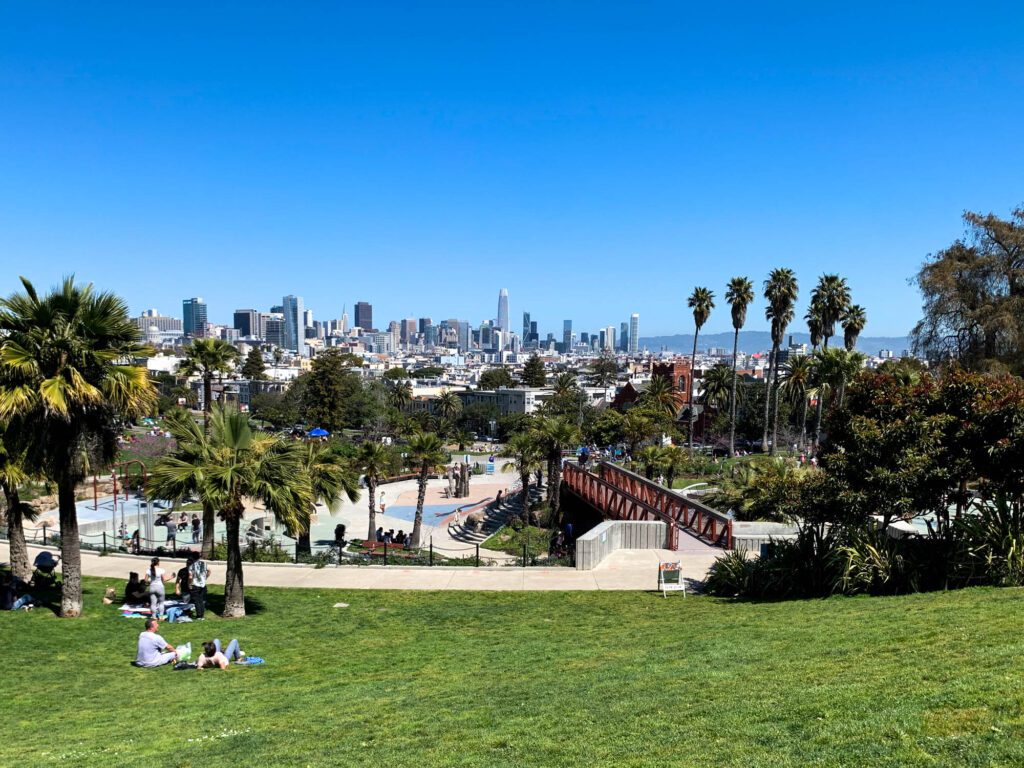 As we sat down to outline this guide, we ran into a conundrum – where does the Mission District fit? The reason behind the conundrum is not that it barely made the cut. In fact, it's basically the opposite.
There's so much good stuff to eat, drink, and do in the Mission that we couldn't quite figure out whether to recommend it during the day, when you can get all of the coffee, matcha, and sunshine that your heart desires, or at night, when it becomes the place to be for dinner and drinks.
We love the Mission, and think it's the best place to get food and drinks in the city. Which is why that's exactly what we're recommending you do here.
Unfortunately, by recommending dinner and drinks here, you're missing a couple of key Mission experiences. Things like Dolores Park on a sunny afternoon, Tartine Bakery and their drool worthy pastries, and too much coffee, tea, and matcha to list are well worth doing, but probably not in the evening.
Valencia Street is the place to focus on here. It has excellent food and drinks, shopping, and more.
Let's cover where to go for dinner and drinks in the Mission.
Dinner Options in the Mission
From affordable taquerias to more upscale restaurants, the Mission has a great range of food and drinks to enjoy.
Taquerias: The Mission is probably most famous for its taquerias. Go to La Taqueria for Mission style burritos, and Taqueria El Farolito for tacos. Of course, there's a nearly endless number of different options in the area – here's a guide for you to find the perfect taqueria for yourself.
Burma Love: Sister restaurant of Burma Superstar, which is one of our favorite places to eat in San Francisco (and was right near my first apartment in the city). If you've never had Burmese food, this is the place to do it. Get the tea leaf salad (duh) and the chicken curry.
Pica Pica: Venezuelan-style arepas, stuffed with everything from spicy chicken, slow braised beef, and sweet plantains. We LOVE this place, and it's 100% gluten free. Get a cachapa too, which is like a sweet corn crepe filled with similar fillings as the arepas. Oh, and definitely get the orange spicy cream sauce too.
Pizza in the Mission: Alysha loves Little Star Pizza, a San Francisco institution, but when we asked our friends who lived in the Mission what their go-to pizza spot was, they responded with Cellarmaker Pizza, which is a bit further south and is a place to get both pizza and beer (Cellarmaker Brewing is the brewery that owns it). Other great options are Flour + Water Pizzeria and Delfina.
Bi-Rite Creamery: We covered one of the two ice cream institutions in San Francisco earlier at the Ferry Building, this is the other. If you forced Alysha to choose between them, she chooses Bi-Rite every day of the week.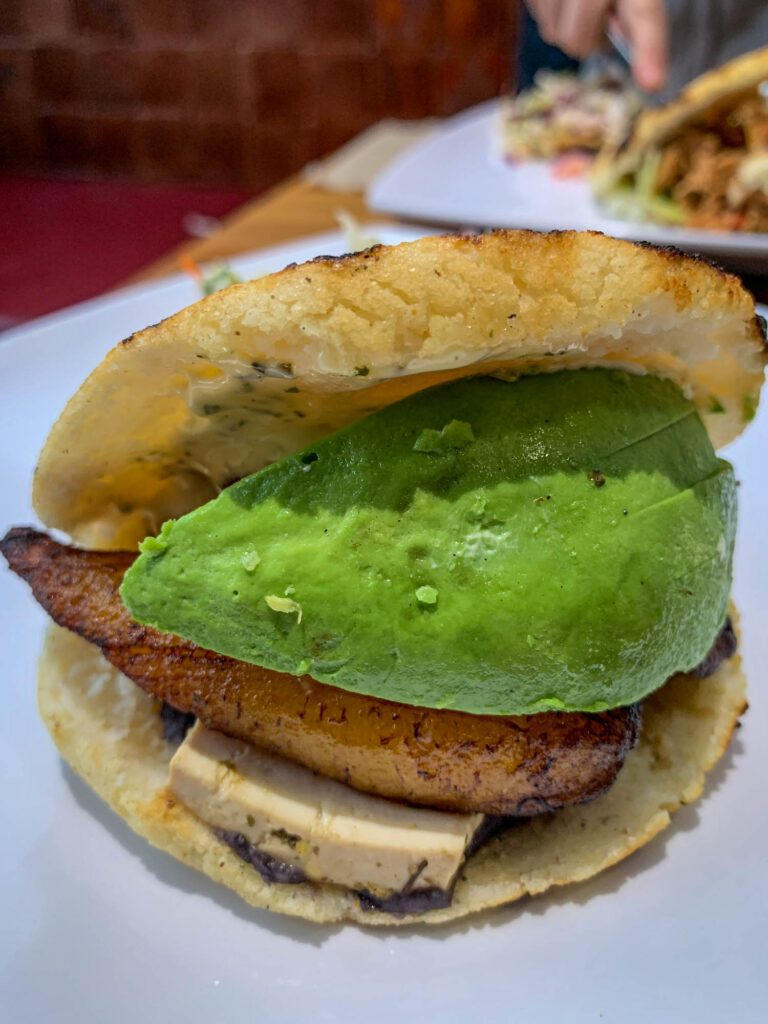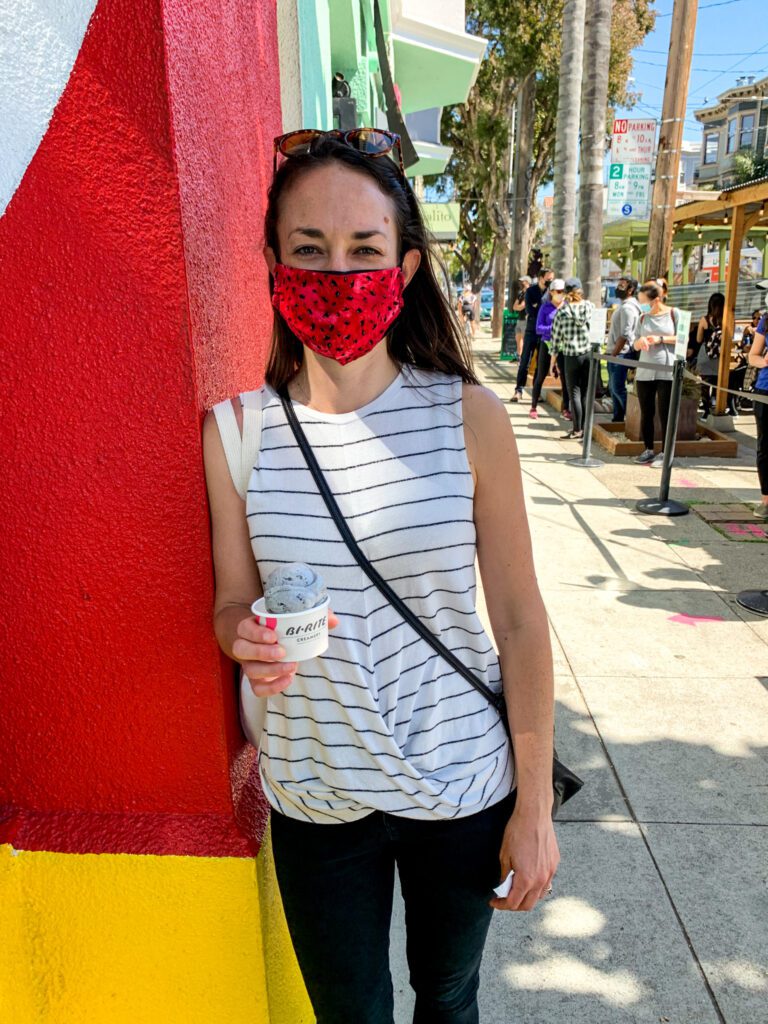 Drinking in the Mission
The Mission, while lively during the day, comes alive after dark. Here are our favorite places to grab a drink in the Mission, though there are a bunch of great options that we either haven't made it to or completely forgot about.
ABV: Our absolute favorite cocktail bar in the city. Hands down.
Monk's Kettle: Across the street from ABV, this is a bar focused on beer – specifically Belgian beers – and they also happen to have a great cider selection.
El Techo: Rooftop margaritas with excellent views over San Francisco. Need we say more?
Urban Putt: The scene of our second or third date in San Francisco, this is a bar with an extensive San Francisco-themed mini golf course.
Planning a Trip to San Francisco? We're Here to Help!
Heading to San Francisco? Don't miss our other SF travel guides. They're written by us, two SF locals (at least for the past decade or so).
Where to Stay for the Night in San Francisco
If you're only in town for a night, we'd strongly recommend choosing somewhere to stay that's fairly central to make it easier to get to and from the places you're trying to go.
We have an entire guide dedicated to this subject. Read our complete guide to where to stay in San Francisco for our take on the best neighborhoods, pros and cons for each, and some specific hotel recommendations.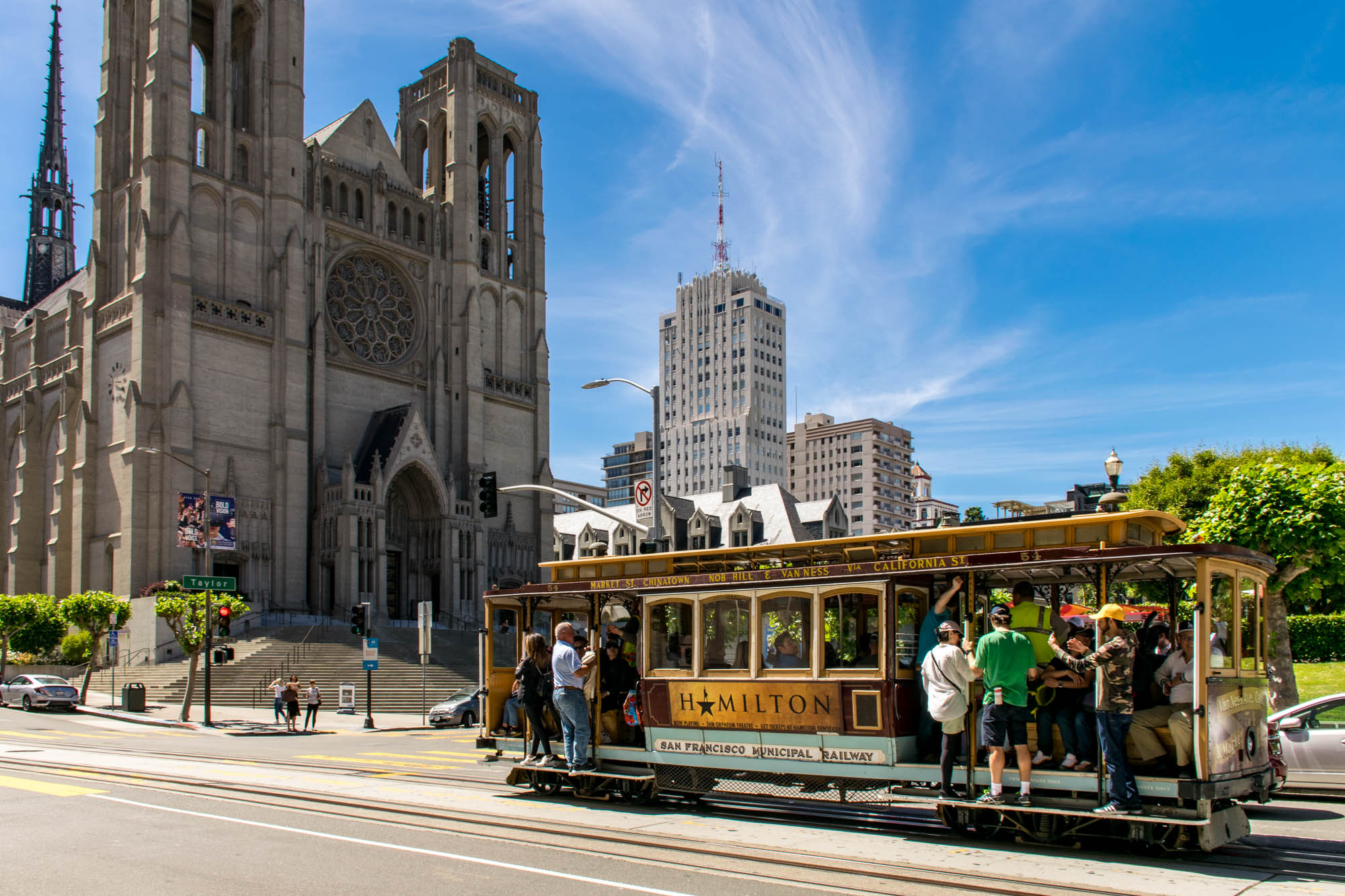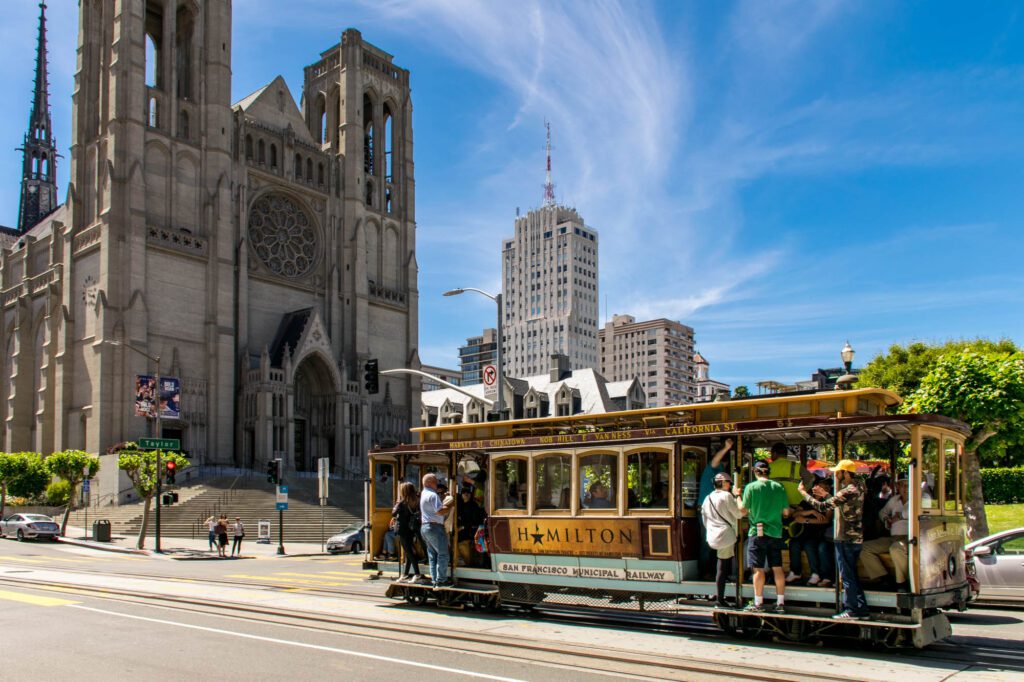 We love Nob Hill – Alysha lived there for the entire time we've known each other, and we moved in together in Nob Hill for our last three years in the city. It's central, it's mostly walkable (yes, it is on top of a hill), and it has a nice selection of food and drinks.
We may be biased based on our own experiences, but Nob Hill is our top recommendation in terms of where to stay for a night in San Francisco.
We did a staycation at Petite Auberge, a French-inspired B&B in Nob Hill, last year and really enjoyed it. They have a sister hotel next door – the White Swan Inn – that is a similar concept, but inspired by the English countryside.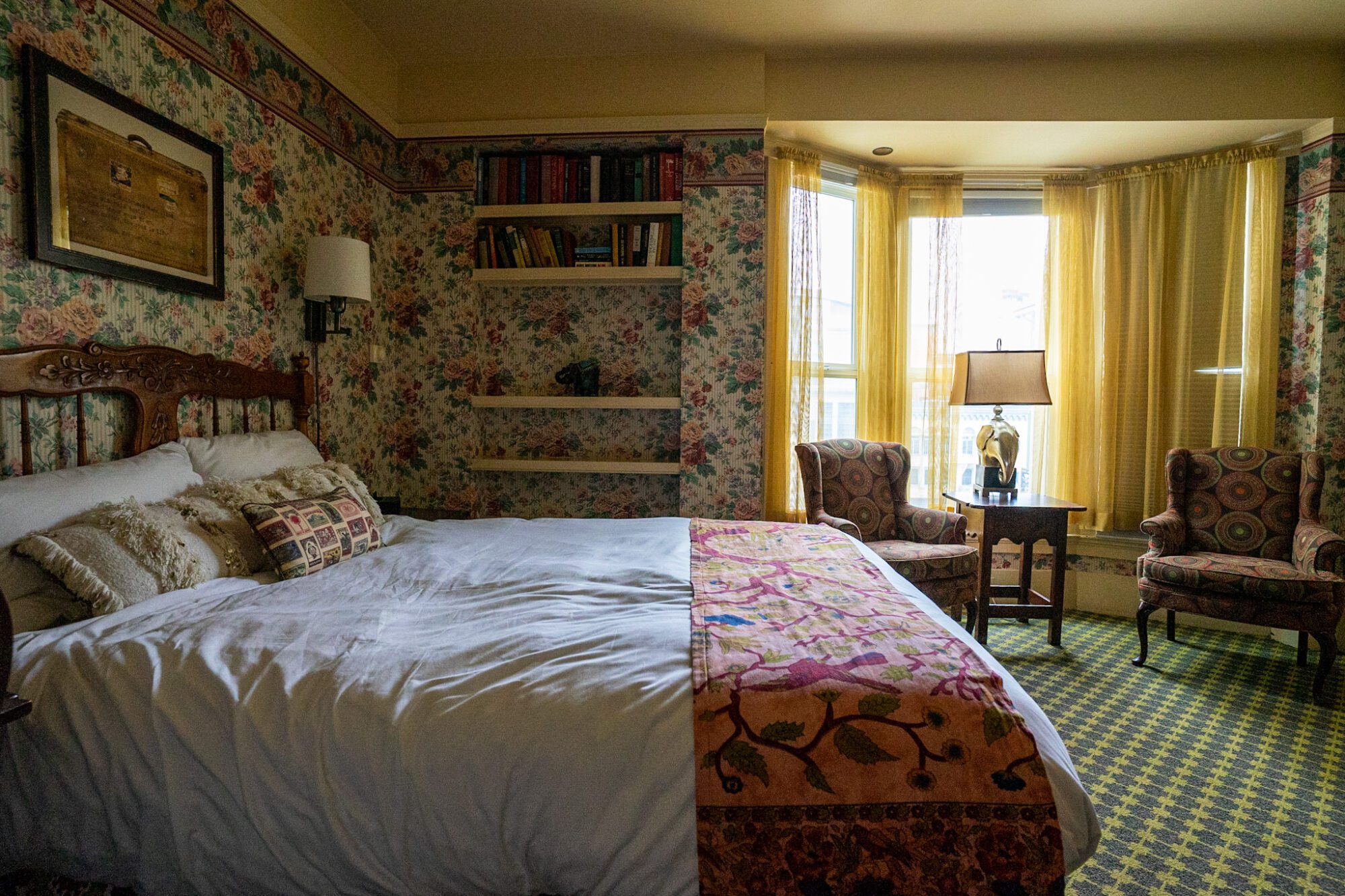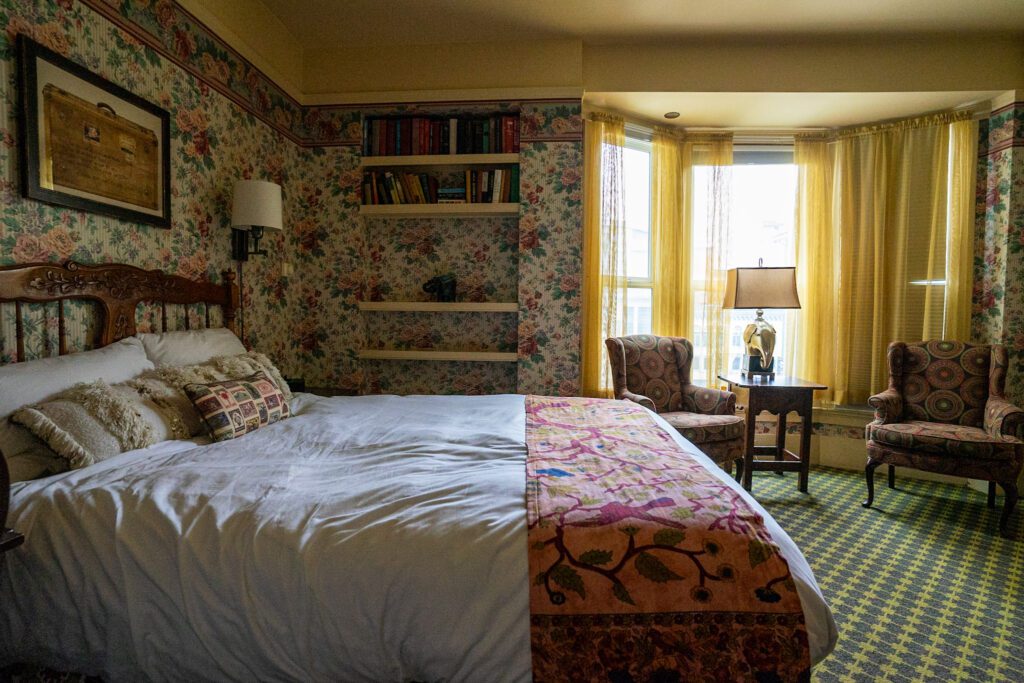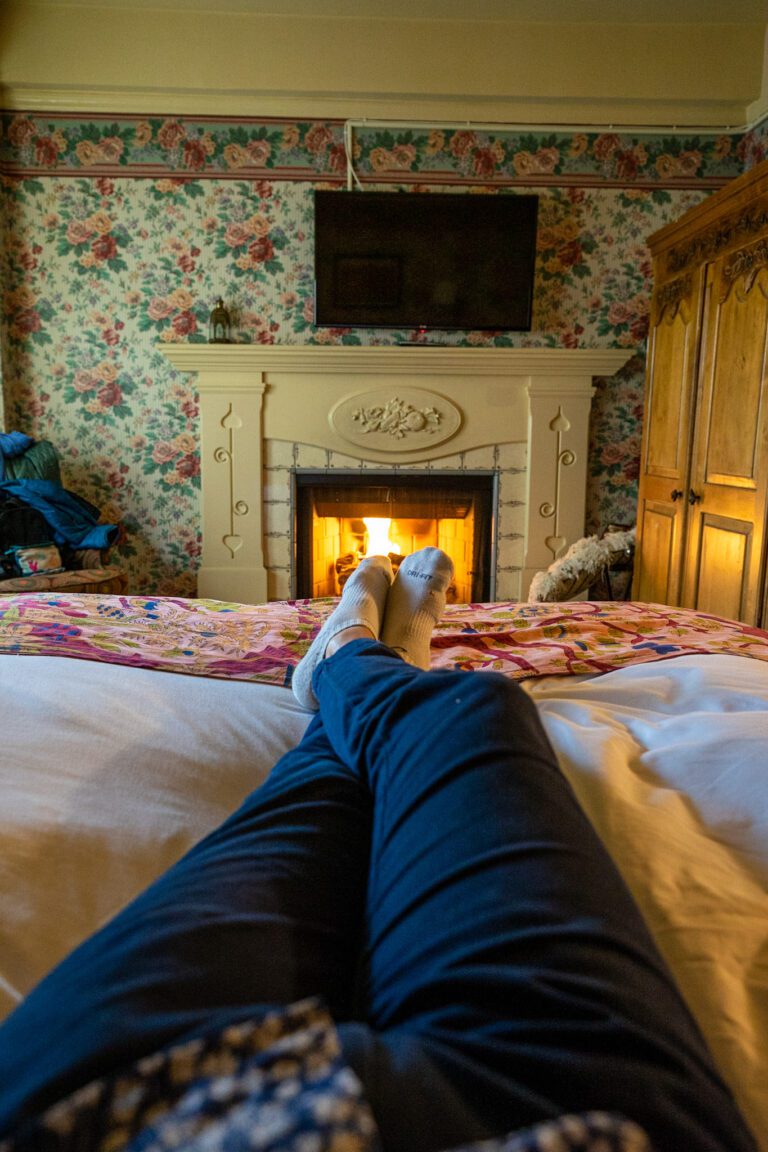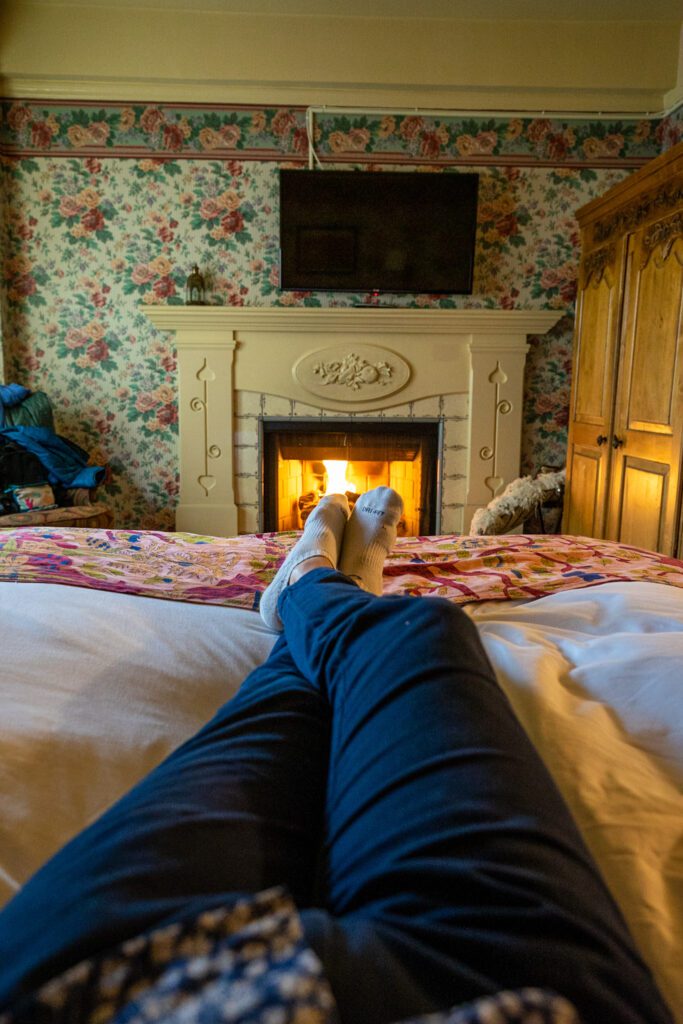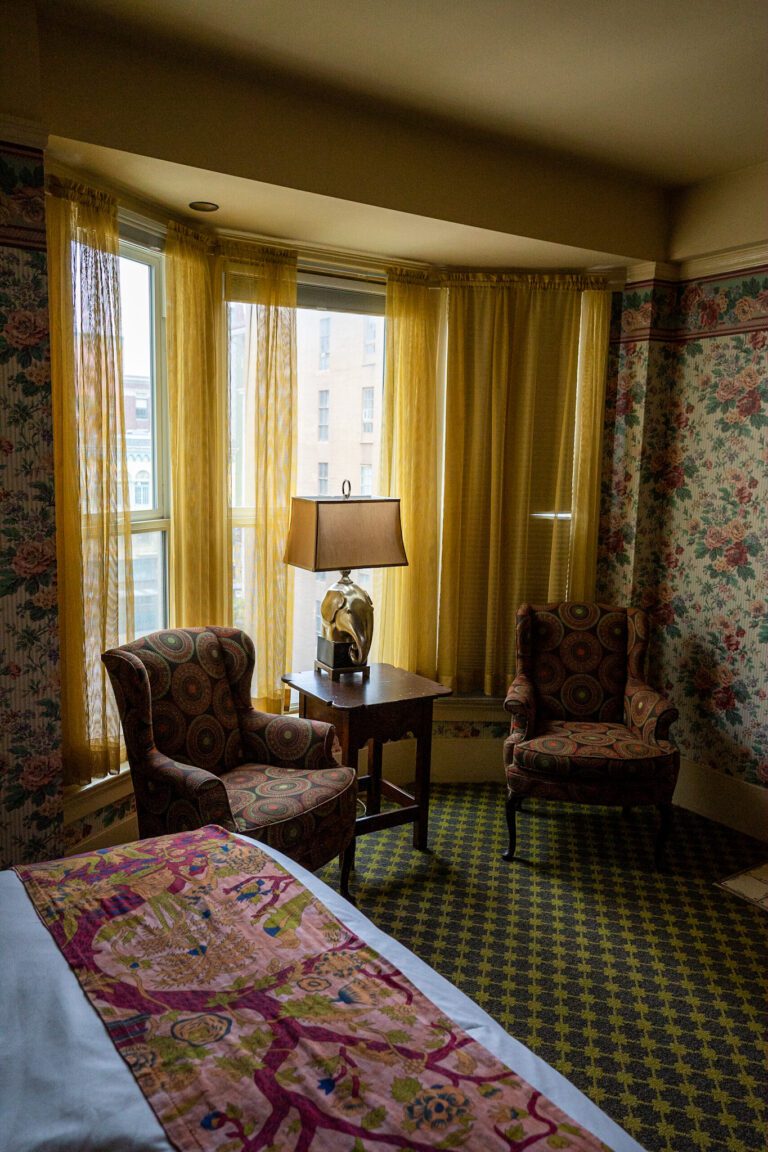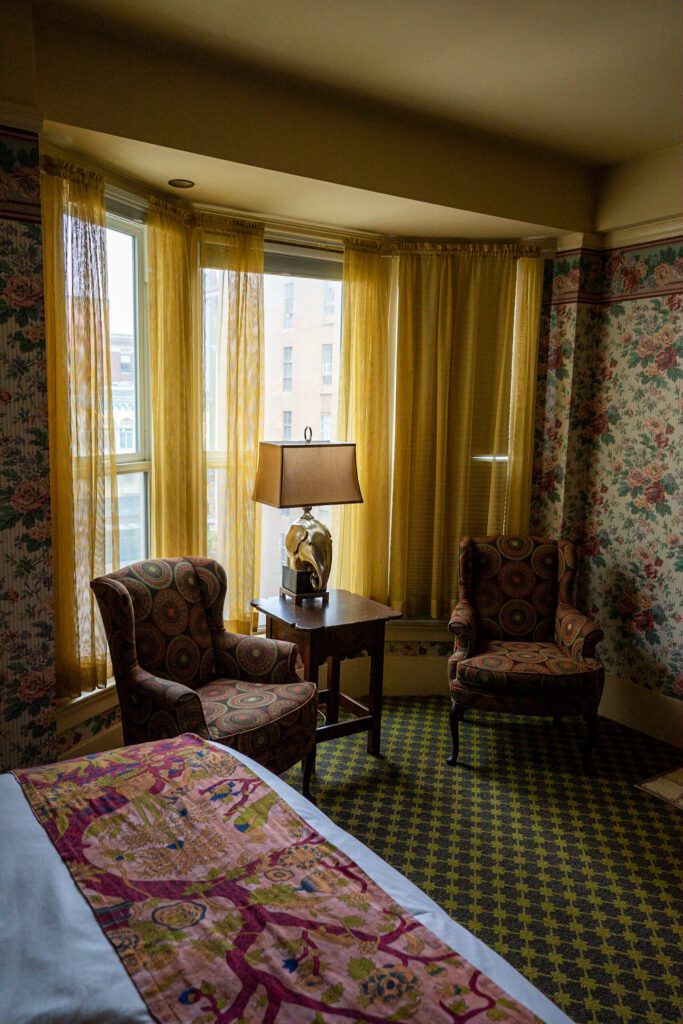 We also are intrigued by the Stanford Court Hotel, which is a great location right on California Street on the Cable Car route that Alysha rode to work every day. It's a newly renovated modern boutique hotel in a great location.
Union Square is another central option with a good selection of hotels, though it's a part of the city full of chain stores and restaurants that lacks the charm that makes San Francisco special. We do love CitizenM hotels, though, and they have a brand new location in San Francisco in Union Square that we're interested in staying in at some point in the future.
Getting Around San Francisco
With more time in San Francisco (you can read our guide to 4 days in San Francisco for ideas on what to do with more time), we'd go through an entire section on public transportation in the city, and how to use it to get around.
However, with just a day, we'd skip public transportation altogether. The reason? Time.
It can take an hour to get from one end of the city to the other on public transportation – believe us, both of us used to do that commute – and if you want to cover all the ground in this guide, you're quickly going to find yourself short on time.
Instead, we'd recommend ridesharing apps. Like Lyft (or the other one that shall not be named, though we almost always opt for Lyft). Instead of an hour, it will take 15 minutes. It will cost a bit more, sure, but we think time is more valuable than money here with very limited time. Plan on $7-10 per short ride, and $12-15 to get to the Golden Gate Bridge.
---