The Best Day Trips From San Francisco: A Local's Detailed Guide
San Francisco is a special place for us. Not only did we meet in San Francisco, but we lived in San Francisco for almost a decade before quitting our corporate jobs and moving on to a life on the road. Today, we split our time between the Bay Area and the Pacific Northwest. We've been all over California from our former home base of San Francisco, and have some favorite spots that we'll share below.
While some people might like the breadth to give them inspiration, I prefer depth. I want to see where to go, what to see, what to drink (wine, cider, and coffee), and more. So instead of writing the same "15 best day trips from San Francisco," with a few sentences on each, this guide is going to take a different approach. We're going to pick our three favorite San Francisco day trips, and go DEEP on those three.
For each day trip below, you'll find:
How to get there
Where to eat and drink
What to do

A recommended guided tour if you can't drive yourself

A mini itinerary for your day trip
Sound good? Great!
Heading to San Francisco? Don't miss our SUPER detailed 4 day San Francisco Itinerary, and our guide on where to stay in San Francisco to help you plan an unforgettable trip to SF.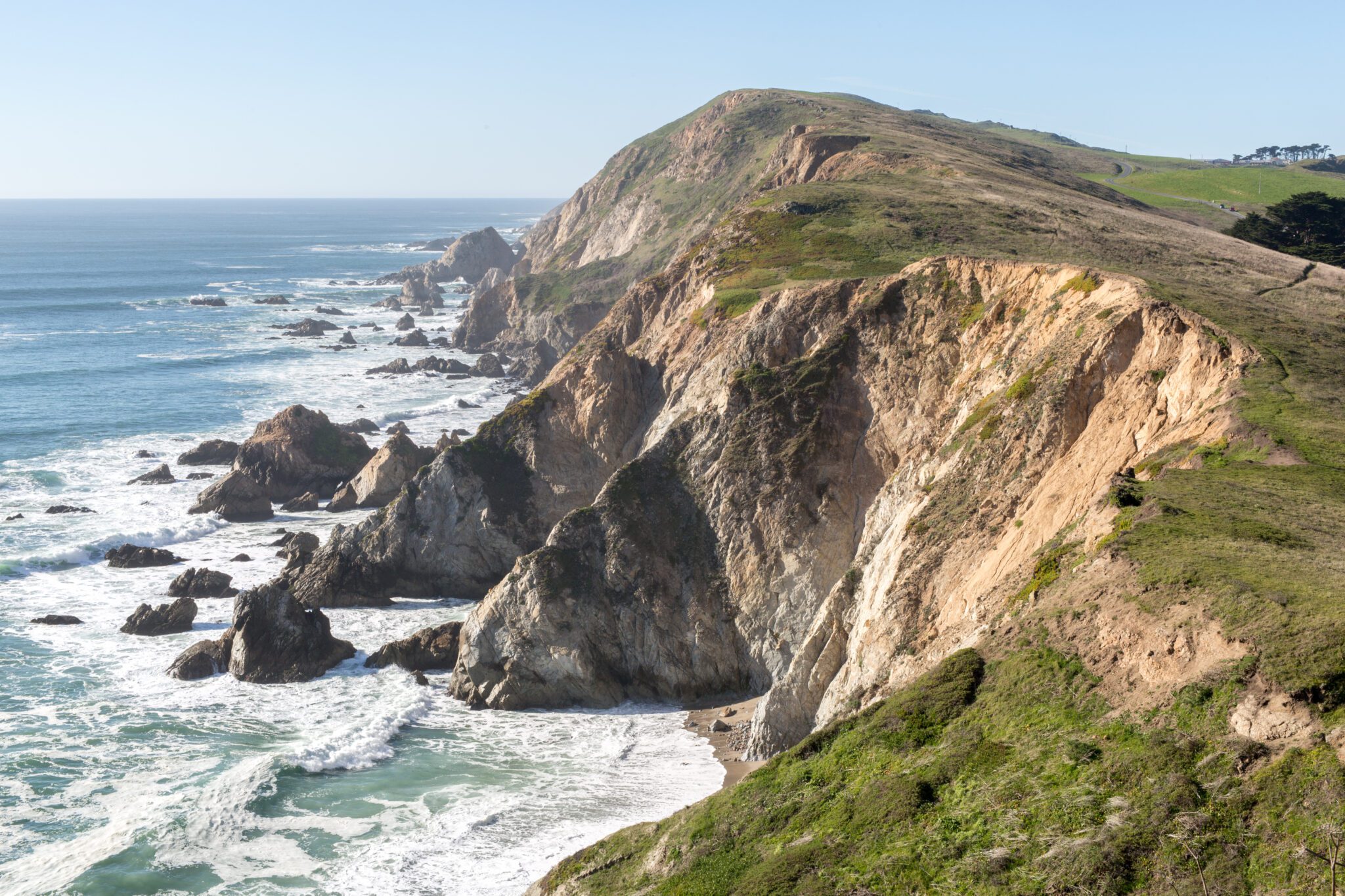 Disclaimer: Some of the links in this post are affiliate links, meaning at no additional cost to you, I make a little bit of money if you click through and book. That being said, I would never recommend something to you that I don't stand behind 100%.
Three Incredible Day Trips from San Francisco
Before we get to the day trips, let's talk about how you're going to get to them.
Do You Need to Rent a Car?
There are basically two options for getting to these day trips?
Renting a car is by far the best option, because it will give you the flexibility to explore at your own pace and check out all the amazing restaurants, cafes, and shops you'll find in this guide.
However, you can also take a guided tour that includes transportation. It will be more convenient, but it will be more expensive and you'll have less freedom to explore on your own. Trade-offs.
Renting a Car
If you need to rent a car, check out RentalCars.com, where you can compare offers from all sorts of different companies and get the absolute best price. Do you know what my favorite part is? They have the rating of the rental car agency's location right there, so I don't have to go Google if the location I'll be using has 1 star on Google.
Parking in San Francisco is a nightmare. That's coming from someone who did it for three years while living in a part of the city that is further out and less busy than central San Francisco. Unless your Airbnb or hotel has parking onsite (hotels will make you pay for it), you're going to have trouble finding parking pretty much everywhere.
Plan on either paying for parking, or paying for parking tickets.
You could also rent a Zipcar, which is kind of like Airbnb, but for cars. You rent a car in advance for a certain number of hours, pick it up from its dedicated parking spot, and return it to the same place. Prices include gas, and I've used it to do plenty of day trips from the city. Learn more about Zipcar here.
Not into renting a car? Don't worry, you've got an alternative.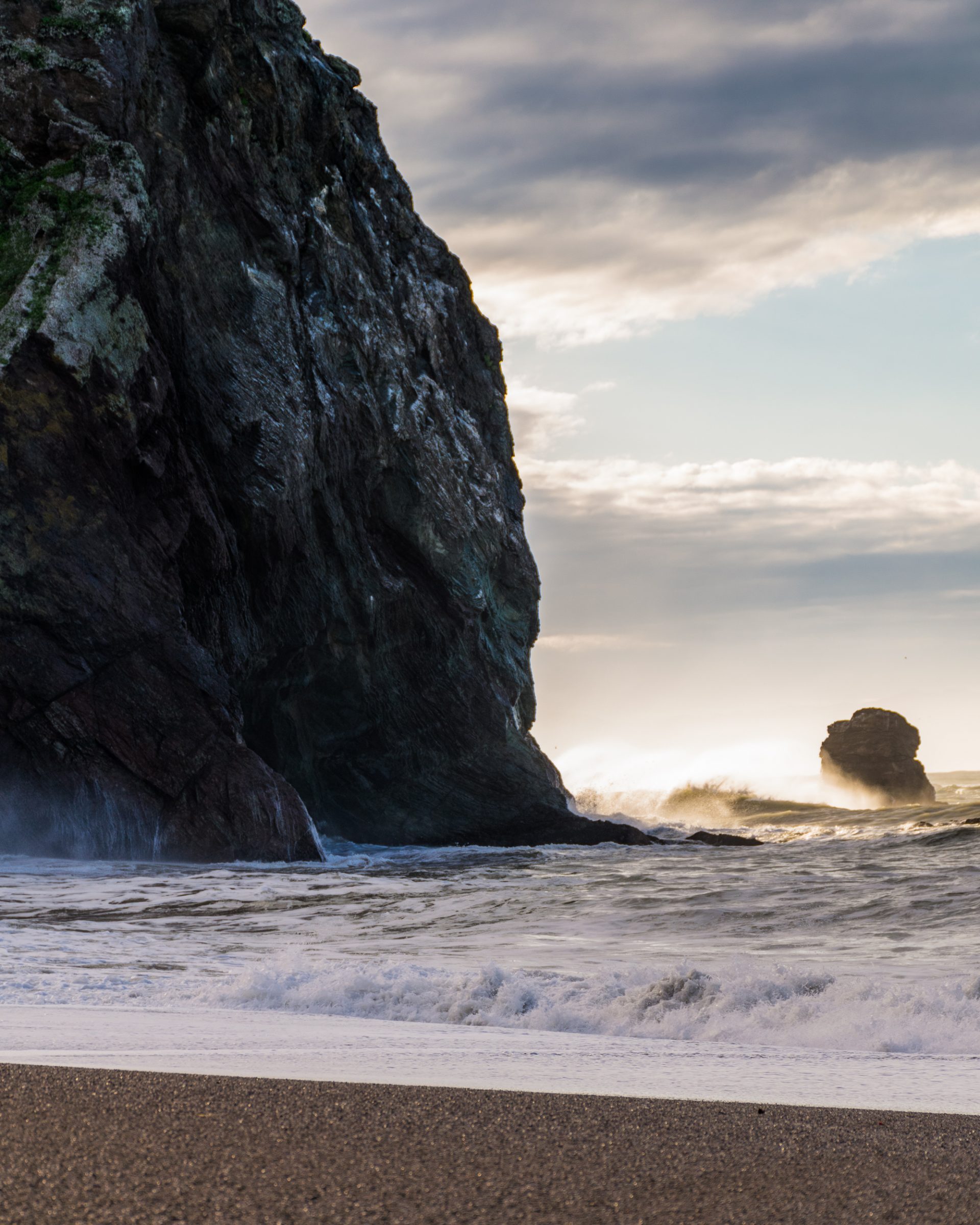 Guided Tours
After amazing experiences in both Colombia and Mexico City (read about the awesome cooking class in Mexico City), my new favorite way to find things to do is Airbnb Experiences.
They have all sorts of one-of-a-kind activities hosted by friendly local experts, from walking tours to cooking classes. And yes, day trips.
In each section, you'll find a recommended guided tour. While I haven't done them myself, they are each highly rated and will give you the best approximation of the itinerary I've written.
Without further ado, here is your detailed guide to the three best day trips from San Francisco.
Northern Coast: Point Reyes Station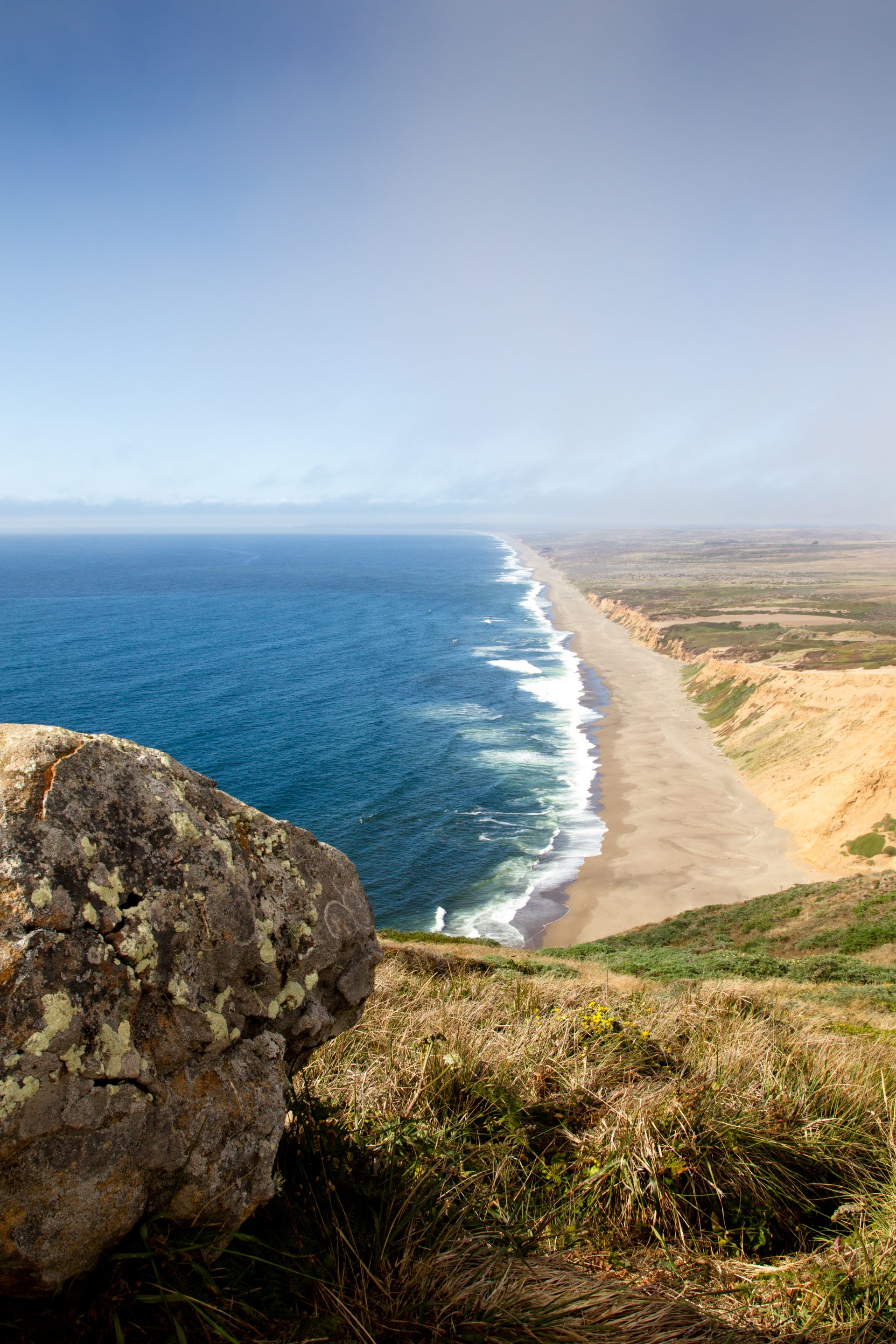 Located on the coast north of San Francisco, the area around Point Reyes is one of my favorite spots in the Bay Area. My mother-in-law lives about 20 minutes away, and we've done plenty of exploring in that neck of the woods.
Unfortunately, there's no guided day trip for this one. It's by far my favorite, and well worth renting a car just for this day trip.
It's a full day trip from San Francisco, even if you cut out the long hike.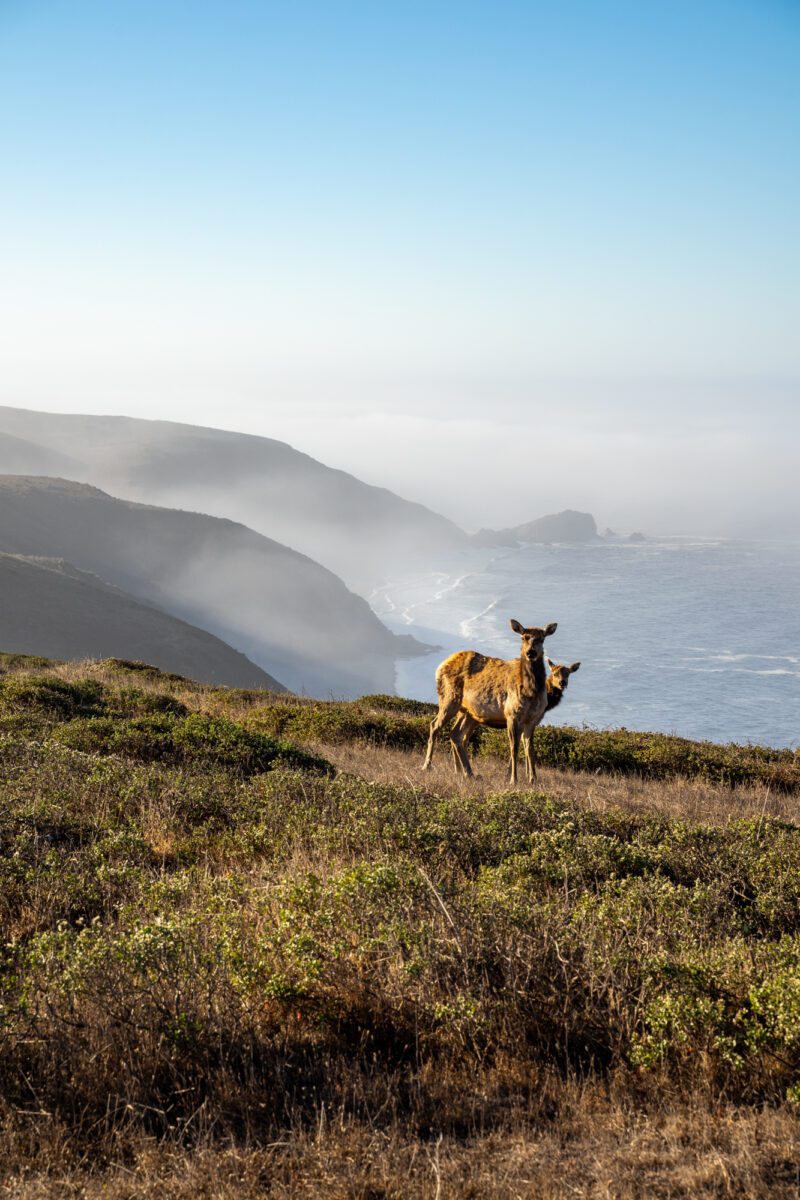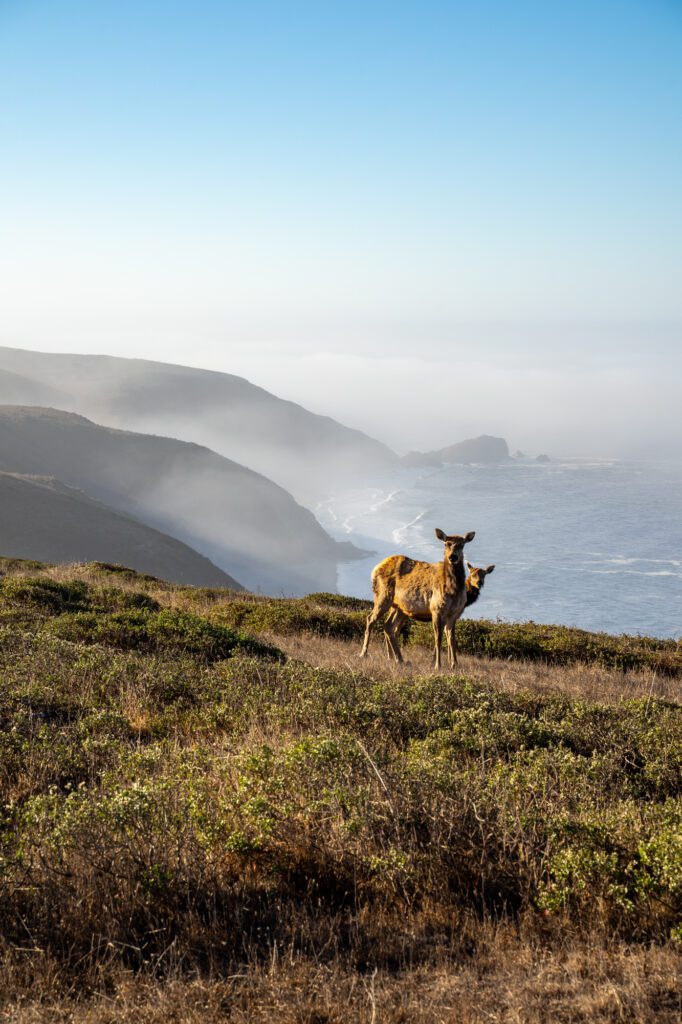 How Far is it From the City?
It will take you just over an hour to get to Point Reyes Station heading north out of the city on highway 101 across the Golden Gate Bridge into Marin County.
What to Do and See
Hog Island Oyster Co: Bring some wine, cider, or beer, grab a picnic area, buy some local oysters, and relax in the coastal sun. An alternative is Tomales Bay Oyster Company which is basically the same deal and just a few minutes away. Stop at Tomales Bay Foods for picnic supplies before you go.
Drive through the Cypress Tree Tunnel for the perfect Instagram picture.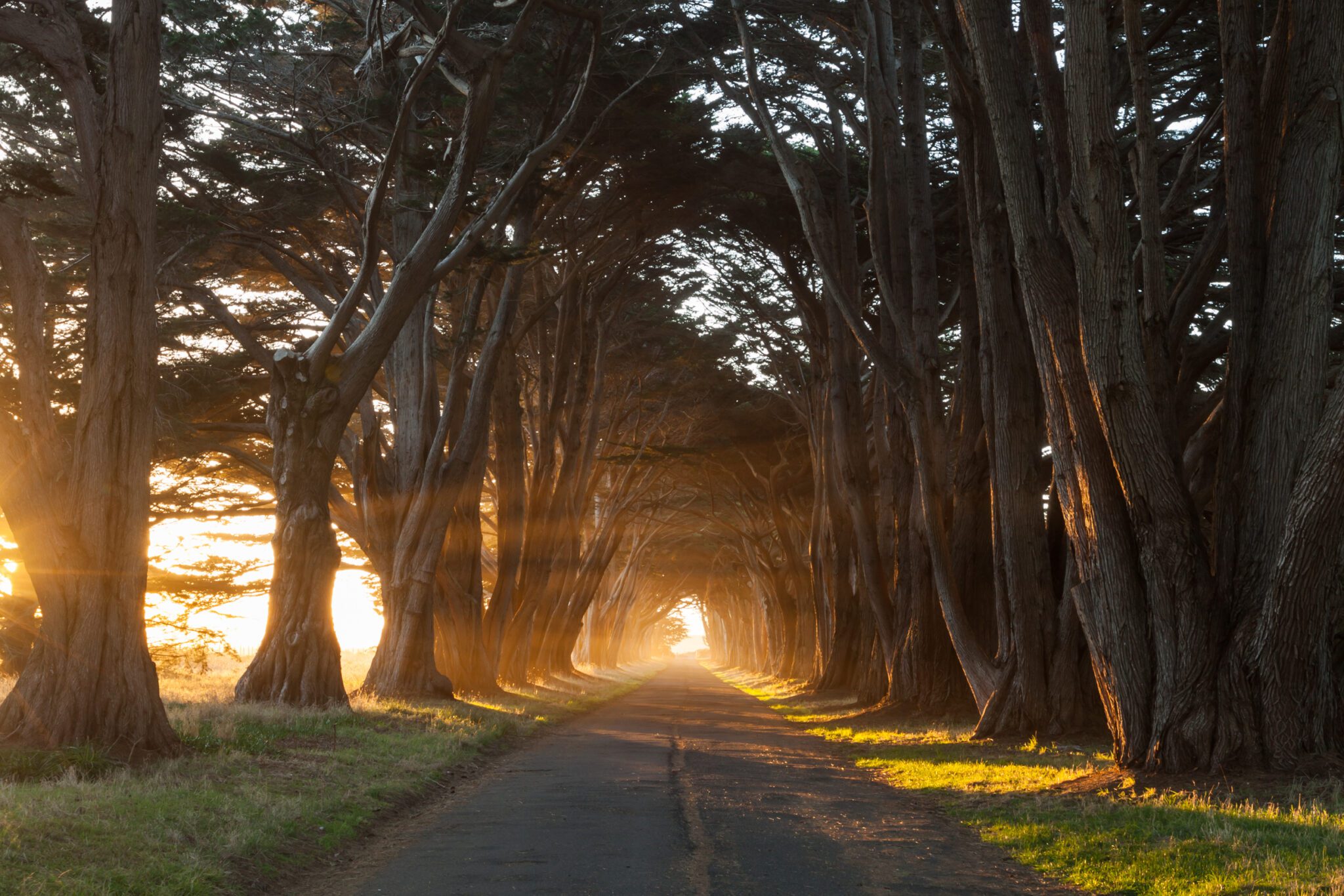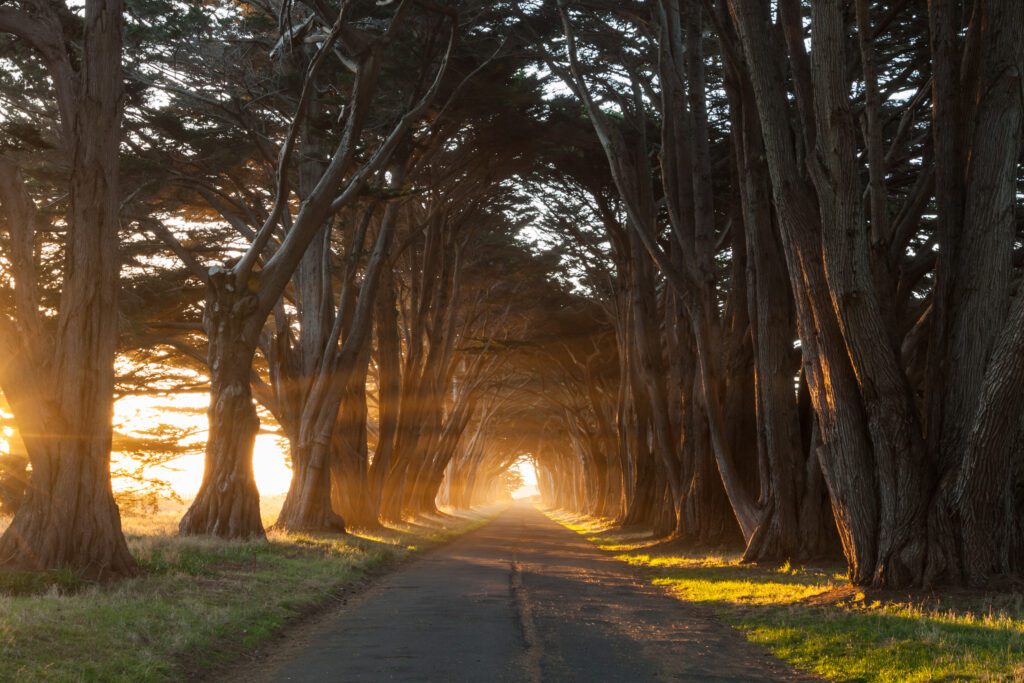 Hike to Alamere Falls, a waterfall on the beach. It's my favorite hike in the Bay Area. Here are some other amazing hikes in the Point Reyes National Seashore.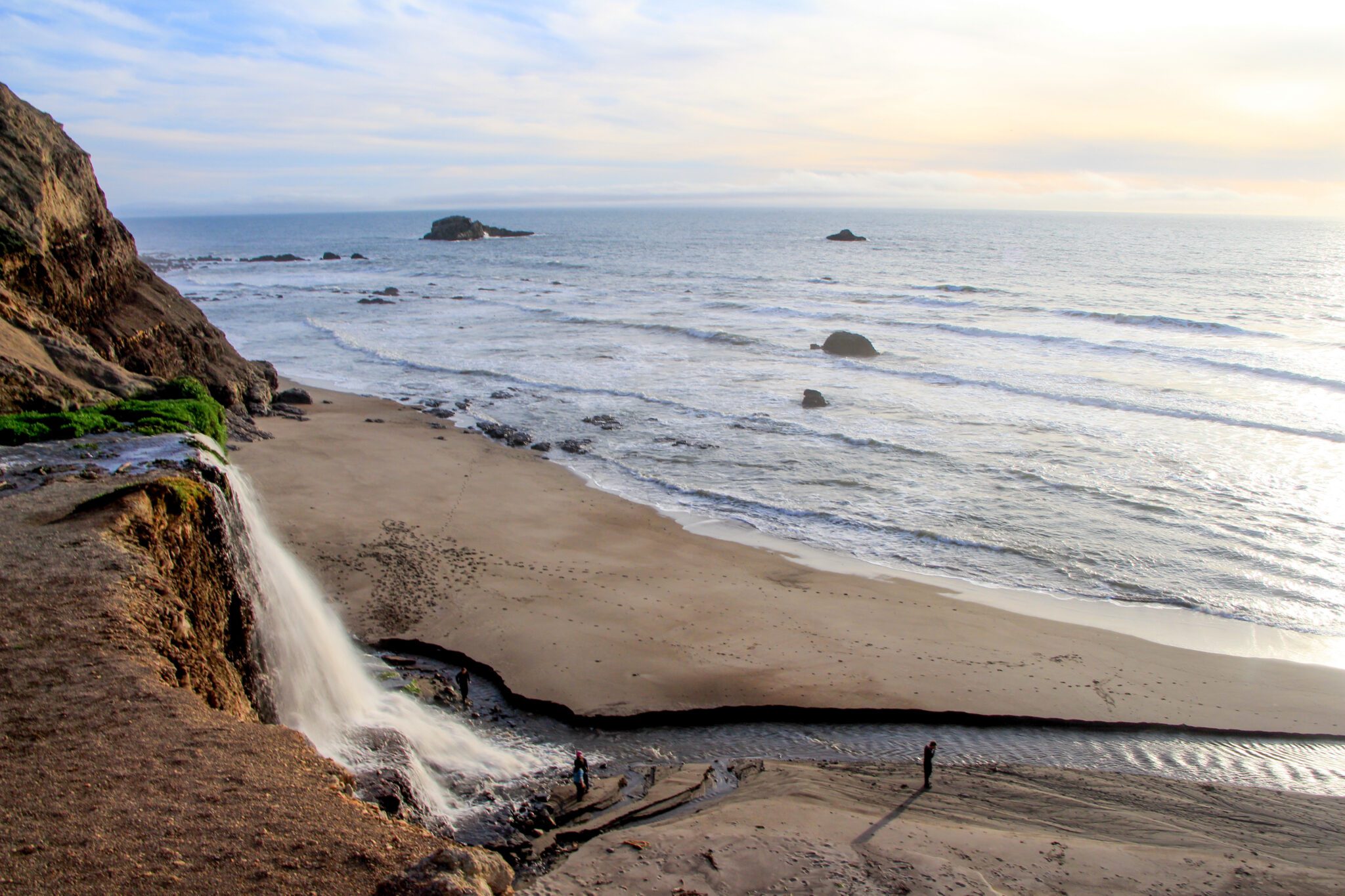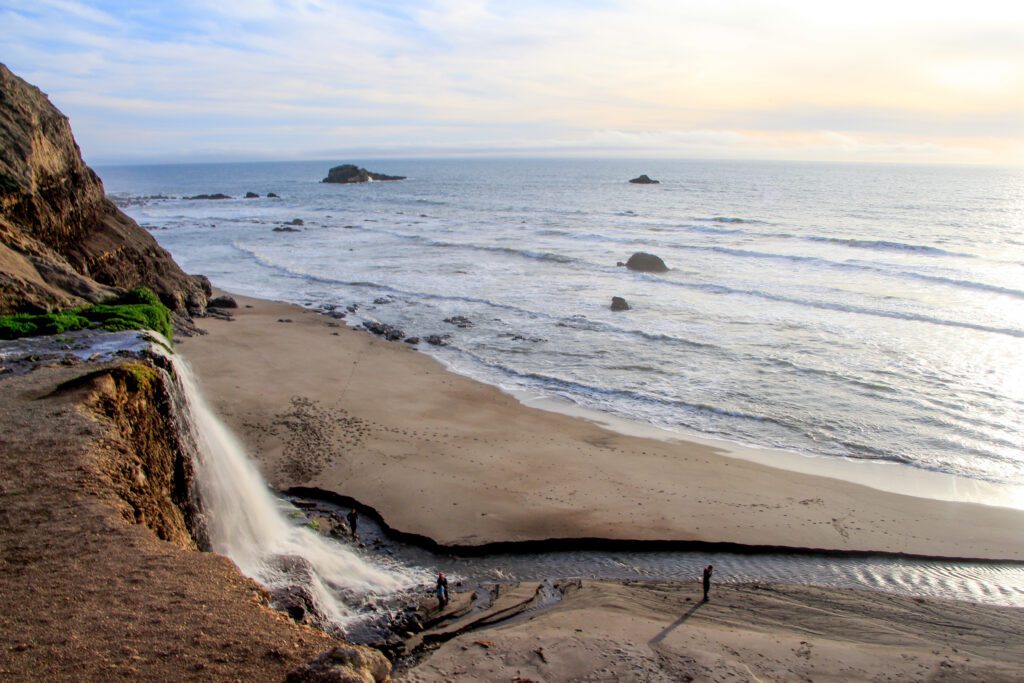 See some wildlife: If you're around between April and September, you'll probably be able to catch some elk on the Tomales Point Trail, along with some elephant seals and maybe even a whale or three off the coast.
Explore the beaches, but don't expect Southern-California-style beaches. It's not particularly warm, and it's often foggy. Still, on a clear day, it's a great place to get a taste of the California Coast. Here's a useful guide to the best beaches in Point Reyes.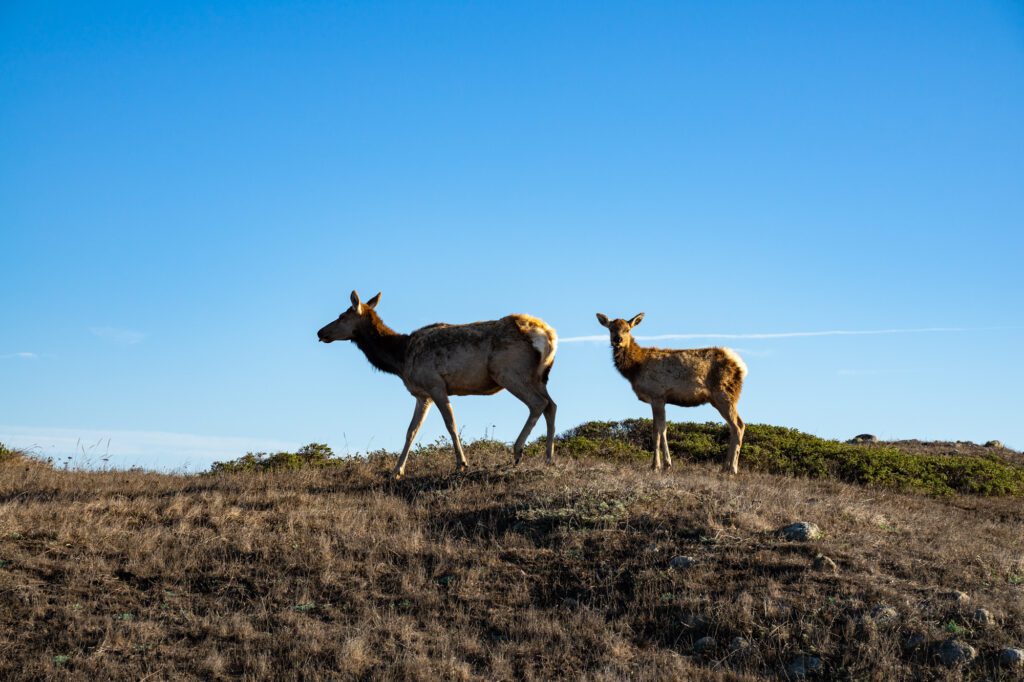 What to Eat & Drink
Cowgirl Creamery – One of the best cheese makers in California, they have a shop in Point Reyes where you can taste and buy their amazing cheese. Grab some for your picnic at Hog Island, or to snack on later on the drive home.
Nicasio Cheese Company – it is a little bit of a detour, but it's worth it for their Foggy Morning cheese, which is one of our favorites. It's a tiny place, and you can see where they actually make the cheese. They sell gluten free (and regular, obviously) crackers and other picnic supplies.
Bovine Bakery – (NOT GLUTEN FREE) one of my wife's favorite bakeries, it's the best of the best in the area. You'll know you're in the right place when you see the ever-present line out the door.
Marin Sun Farms – sustainably raised local meats. They have a cafe in Point Reyes Station where you can grab a steak sandwich, fried chicken, or a full-fledged grilled steak. Or pick up some charcuterie to go.
Heidrun Meadery – mead, a honey-based fermented drink (kind of like honey wine), is delicious. Heidrun is a small meadery based in Marin that started out as a hobby, and has turned into a thriving small business over the past few years. Stop by and try their line of sparkling meads.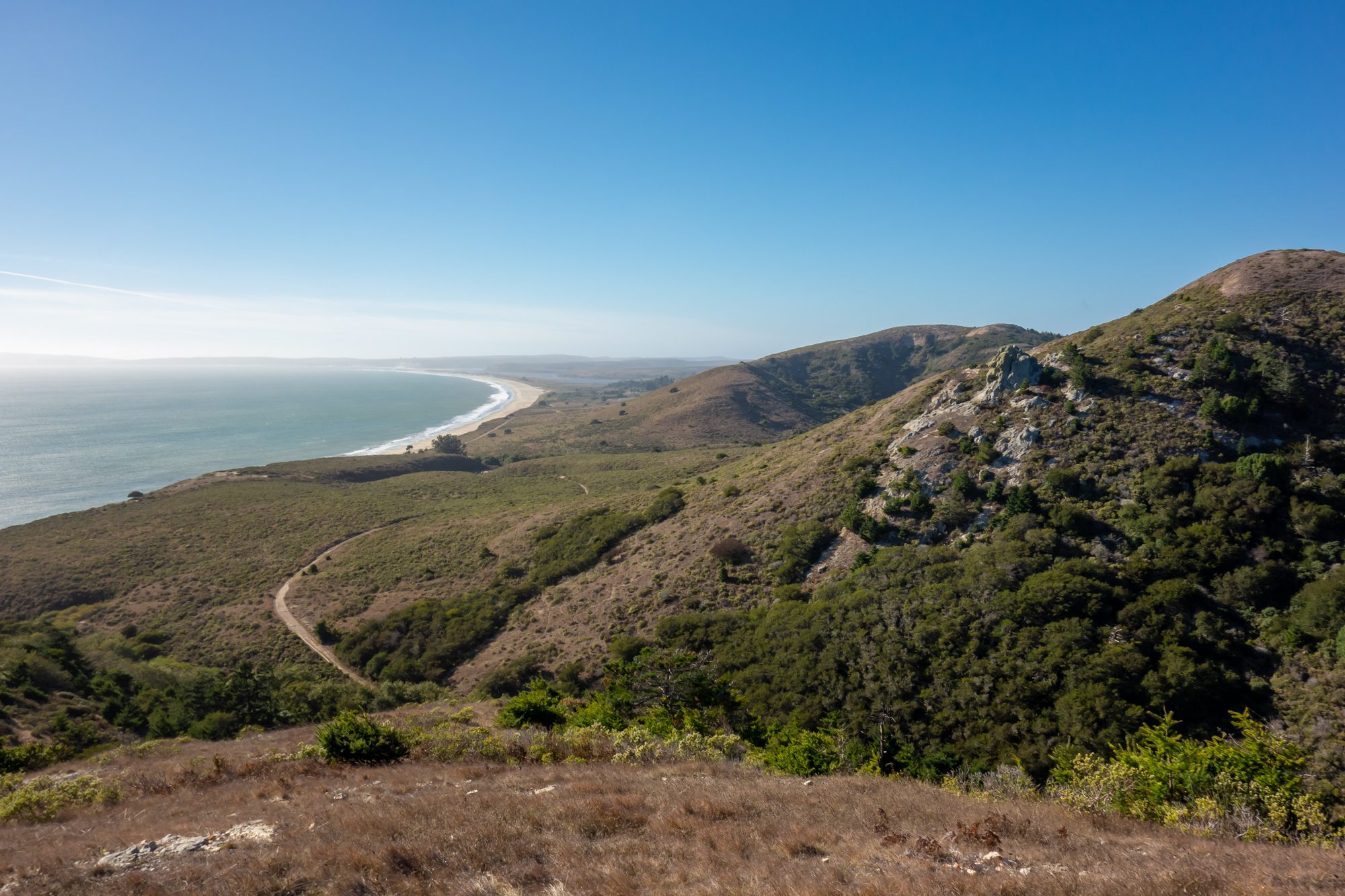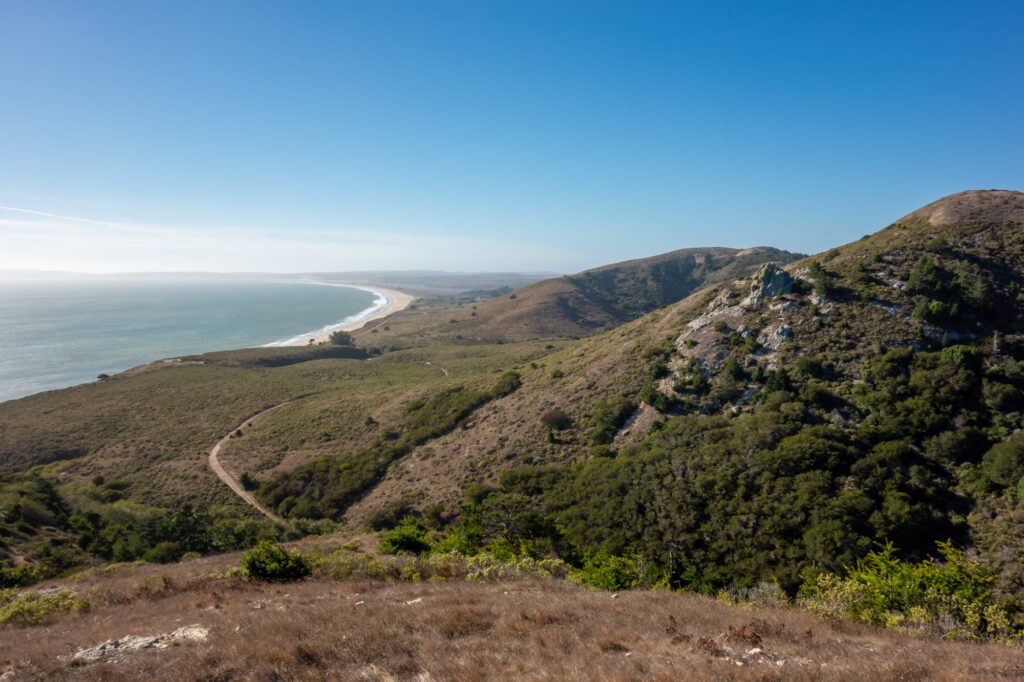 Suggested Itinerary
Get an early start and drive north out of the city across the Golden Gate Bridge, winding through beautiful Marin County and exiting the freeway at CA-1 towards Stinson.


Stop at the Equator Coffee Proof Lab for locally-roasted coffee (some of the best in the Bay Area) and continue the journey north through Mt. Tamalpais and Stinson Beach.


If you want to hike, get an early hike in at Alamere Falls, which will take you several hours, but rewards you with an amazing waterfall that empties onto a gorgeous beach. Another great one is the Tomales Point Trail, which is shorter and flatter and has elk in the spring and summer.


After your hike, head to Bovine Bakery (NOT GLUTEN FREE) for a well-earned treat, and explore quaint Point Reyes Station. Make sure to stop by Cowgirl Creamery, one of the most famous cheese makers in California.


In the early afternoon, head up to Hog Island Oyster Co and relax in the sun for a few hours before starting your journey back.


Take Pt. Reyes – Petaluma road and stop at Heidrun Meadery on the way home for a unique experience – tasting honey-based mead.
Healdsburg and the Sonoma Valley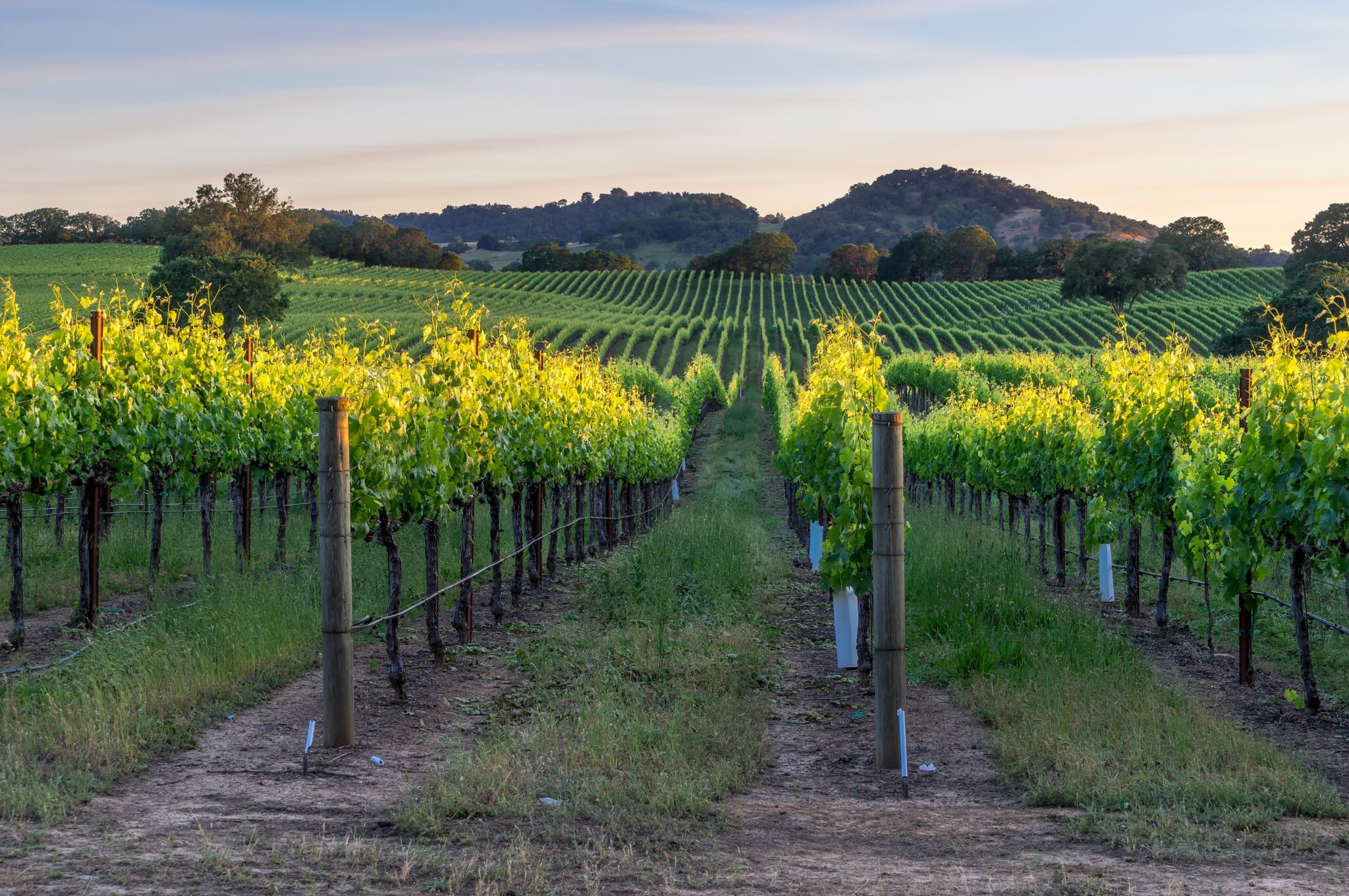 How to Get There
Drive north on highway 101 for a little over an hour, and you'll find yourself in Healdsburg, California, the best place to explore Sonoma County wine country in my opinion. If there's traffic, it can take up to an hour and a half
Don't have a car? Take this guided Sonoma Valley tour, which takes you to the town of Sonoma (not Healdsburg) along with several wineries in the area, and leaves an hour of free time for you to explore Sonoma on your own.
Don't want to have to worry about wine + driving? Take this guided tour that leaves from Sonoma and leads you on a guided tour of Sonoma wineries in a SWEET VW van. Otherwise, make sure you have a DD who can shuttle you between wineries.
What to Do and See
Basically eat, drink wine, be merry, and explore Healdsburg and the Dry Creek Valley. Skip down to the section below for my recommendations there.
What to Eat & Drink
Drink Wine:
Banshee Wines: I regularly buy Banshee at home, even for our wedding. They have a tasting room in Healdsburg with eclectic vintage decorations, and a friendly, young staff who will take you through a guided tasting and give you recommendations on where to go next.
Unti Vineyards: I have a friend who loves wine, and he is part of Unti's wine club. I don't know anything about wine, so that's how I'm deciding here. And it's a more intimate tasting experience than you might get elsewhere since it's appointment only. Make a reservation in advance (10-4pm, $20 per tasting, you can split a tasting between two people).
Bella Wine Cave: My personal favorite wine experience in the area for the wine cave. You'll do the tasting underground, which is a cool atmosphere. They have a spot for you to break out the picnic supplies and relax in the sun, which is a perfect place to devour the cheese and crackers (or other snacks) you brought along.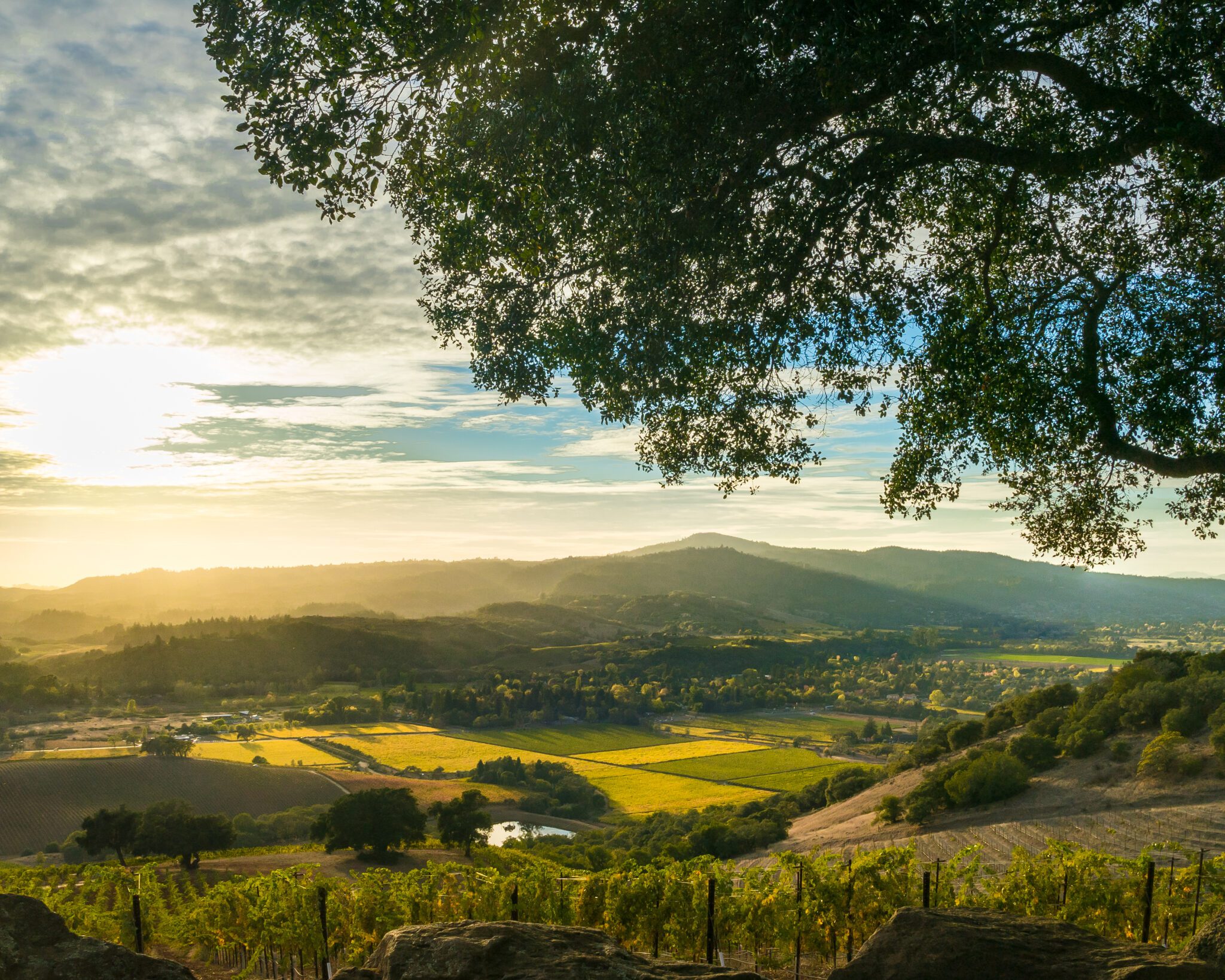 Eat in Healdsburg:
The Noble Folk: Ice cream on the main plaza in Healdsburg. Perfect spot to grab a cone and sit on a bench on the park and watch life go by.
KINsmoke: Also on the main square, they serve good barbecue, including ribs, which is probably what you should order. All the meats were gluten free last time I checked, and the menu is clearly labeled for sides and appetizers.
Bravas Bar de Tapas: A taste of Spain a block off of Healdsburg's main square. Everything Spanish, from tapas to paella, with plenty of gluten free options.
Campo Fina: Italian food with a back patio that has bocce ball courts.
Pick Up Picnic Supplies:
Oakville Grocery: On the main square, this place has everything you need for a picnic – cheese, crackers, charcuterie, and a bunch of boxed lunch options like sandwiches, salads, and pre-made things you can buy by the pound.
Dry Creek General Store: A smaller selection here, but you'll still find essentials like cheese, charcuterie and crackers, along with sandwiches. It's up Dry Creek Road on the way to the wineries, so it's a good option if you get out of Healdsburg and realize you want some picnic supplies. Pro tip: Lines at the sandwich counter can get long at lunch hour, so call your order in ahead for pickup.
Drink Coffee:
Flying Goat Coffee: Specialty coffee shop right on the main square in Healdsburg. It's ALWAYS busy, so expect to wait in line. But it's worth it, I promise.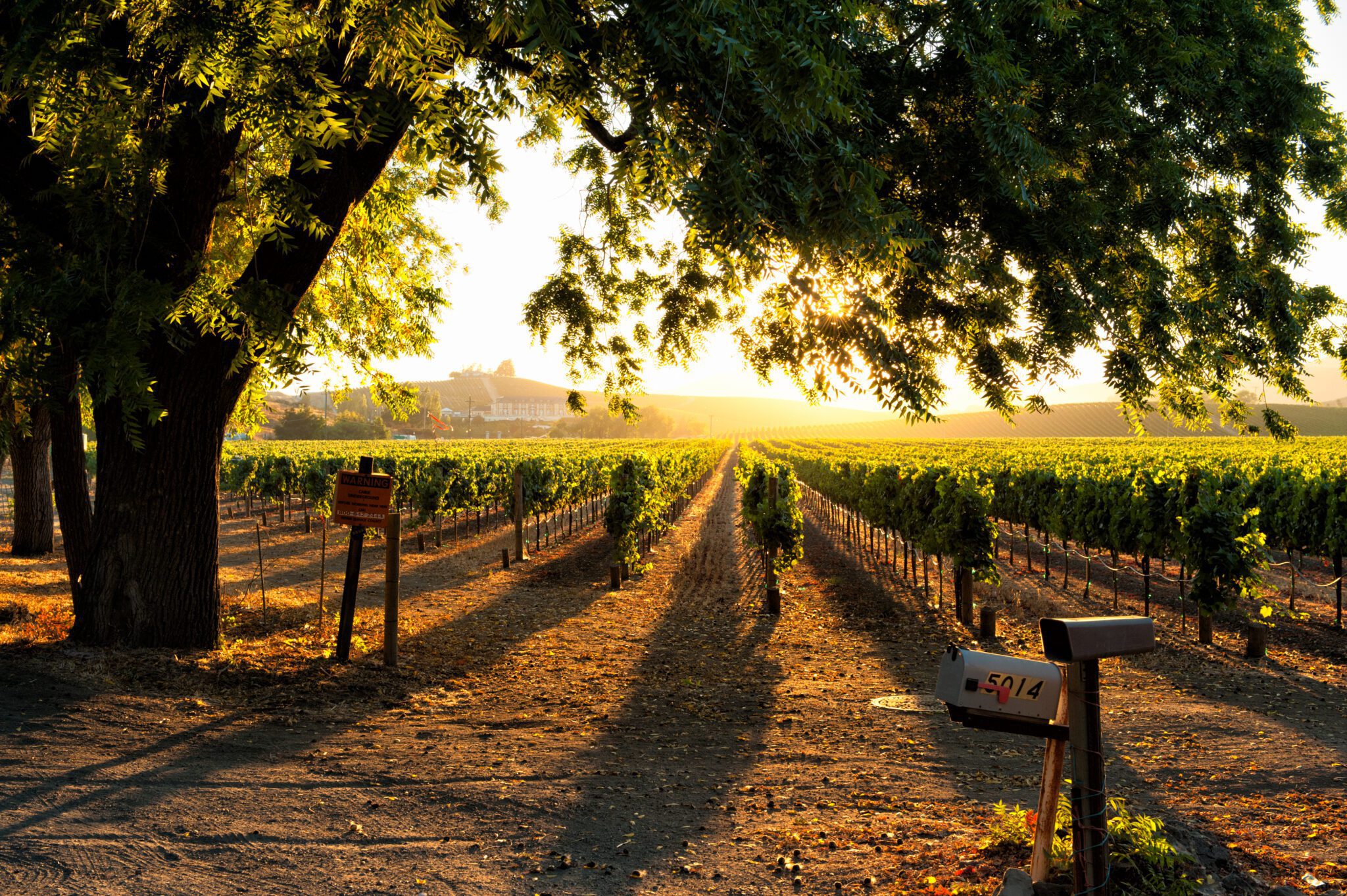 Suggested Itinerary
Get an early start and drive north out of the city across the Golden Gate Bridge, winding through beautiful Marin County and into Sonoma County. It should take an hour and 15 minutes to get to Healdsburg.


In Healdsburg, head first to Flying Goat Coffee, on the main square, for the best coffee in town, and walk around the square to do some window shopping. Make sure to stop by Oakville Grocery for picnic supplies.


For lunch, either pack a picnic lunch to enjoy at one of the wineries you're going to visit, or grab a bite in Healdsburg at Brava Tapas Bar, KINsmoke for finger-licking-good barbecue, or Campo Fina for Italian food + Bocce.


Next, stop by Noble Folk on your way out of town for ice cream, the perfect pre-wine palate cleanser.


Next, head up Dry Creek Road to Unti Vineyards, a perfect first stop for any wine tour of the Dry Creek Valley. Tastings are by appointment, 10-4pm, and will cost $20 per person (Alysha and I usually split a tasting). However, the tasting fee is waived if you buy a bottle of wine. It's a more intimate experience than other tasting rooms, where it's walk in and there are tons of people around, which is why I recommend it. Plus, their wine is highly regarded, so that helps.


For a unique experience, head to my other favorite winery in the area – Bella. It's a wine cave, so you'll park and head under the hill where they grow some of their grapes for a guided tasting underground. It's cool! Afterwards, break out the picnic supplies and take a break, snacking on some cheese and crackers or whatever you picked up in Healdsburg.


From here, either head back into Healdsburg for dinner at one of the restaurants on my list (and stop by the Banshee Wines Tasting Room if you have the chance!), or head south back to the city. The Barlow, an open air food hall (sort of), in Sebastopol is worth a stop if you have time – grab some dinner at one of the many food vendors, and visit Golden State Cider's (one of my favorite ciders) brand new taproom. It's a little out of the way, but it's a cool spot.
Marin County: Muir Woods, Mount Tamalpais, and Sausalito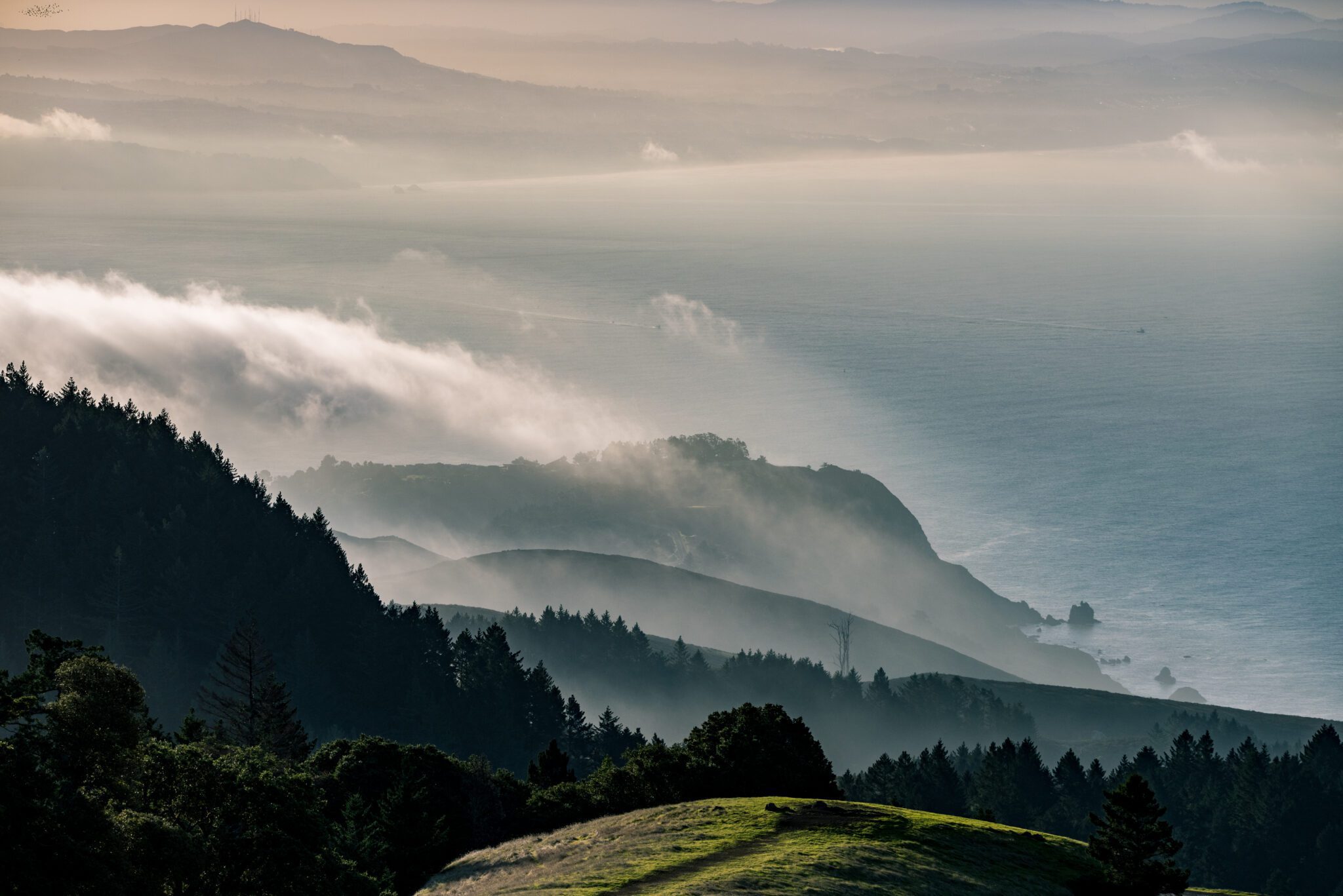 Though it's in the same vicinity as Point Reyes, this is a completely different San Francisco day trip than the one above.
You'll hike to the peak of Mount Tamalpais (or explore Muir Woods, but honestly I'd skip it), grab brunch, then head to Sausalito to explore the waterfront promenade.
How to Get There
Same as the other day trip from San Francisco above, you'll drive north over the Golden Gate Bridge into Marin County to start this trip. It's about 30 minutes to your first stop for coffee in Mill Valley.
If you don't have a car, here's a tour that leaves from San Francisco, winds through the city and stops at some of the top landmarks in the city, and takes you to Muir Woods and Sausalito with a local guide. It's a great way to see the major parts of the itinerary below without driving yourself. Click here to check prices, reviews, and availability.
What to Do and See
Go to Muir Woods: You'll need to reserve parking and the shuttle well in advance if you want to go to Muir Woods. If you're not into hiking, this is a great way to explore the redwoods. But if you're up for a hike, I'd skip it and do a nearby hike instead. The Muir Woods route is more of a light stroll.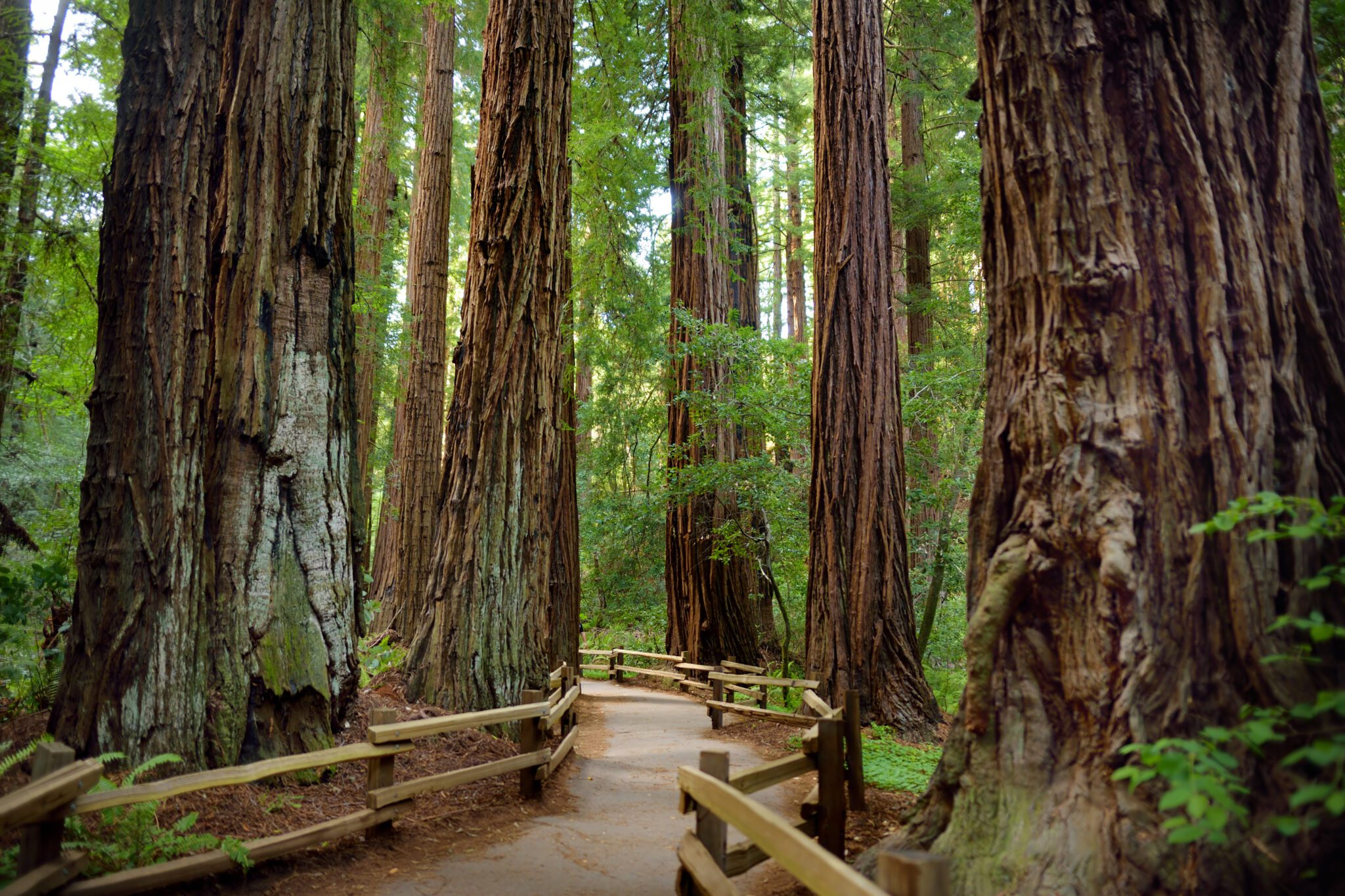 Hike! My favorite hikes in the area are Mt. Tam East Peak from the Mountain Home Inn (sweeping views over the Bay Area, including San Francisco), the Tennessee Valley Coastal Trail (classic coastal California), and the South Headlands Loop (amazing everything, including Golden Gate Bridge views).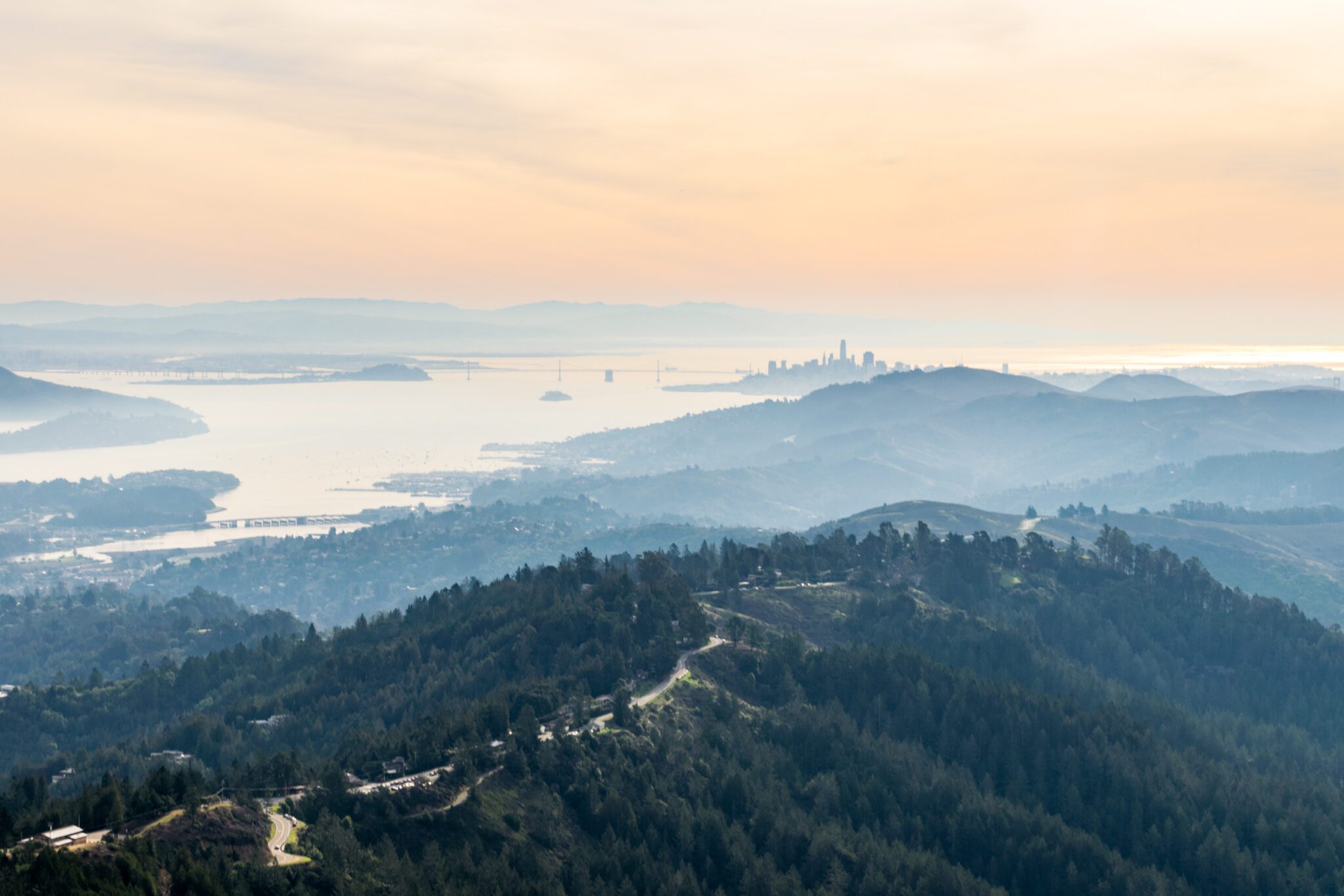 Sausalito: An upscale coastal town on the San Francisco Bay that is worth a shorter day trip by itself. Walk along the Bridgeway and make sure to stop at Lapperts for ice cream.
Heath Ceramics: The purveyor of stunning dishware and tiles has their original location in Sausalito, and they do factory tours Friday – Sunday (factory is working Friday, which is a cool experience). They also have an overstock section in their store, where you can find beautiful pieces with tiny blemishes that you can barely detect, and at a 30+% discount. I picked up a beautiful blue mug that has a tiny paint drip all the way at the bottom on the inside, which is basically impossible to see unless you're shining a flashlight into it.
What to Eat & Drink
In Mill Valley:
Flour Craft Bakery: Located at the lovely Mill Valley Lumber Yard, they are a 100% gluten free bakery with amazing pastries. Even if you don't need to eat gluten free, you'll love the food here – it's that good. Just ask my non-gluten-free wife and friends. Their walnut sourdough bread is to die for.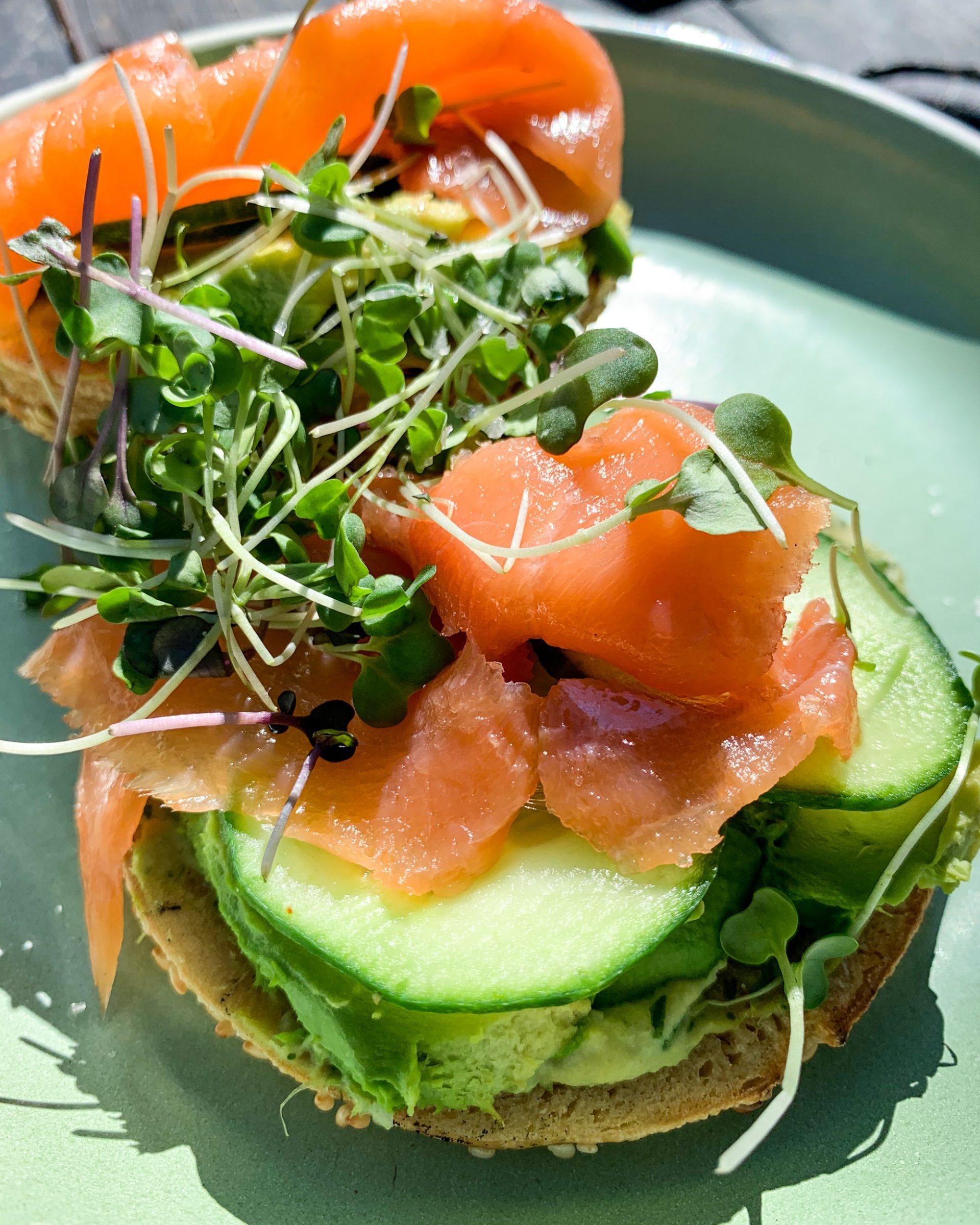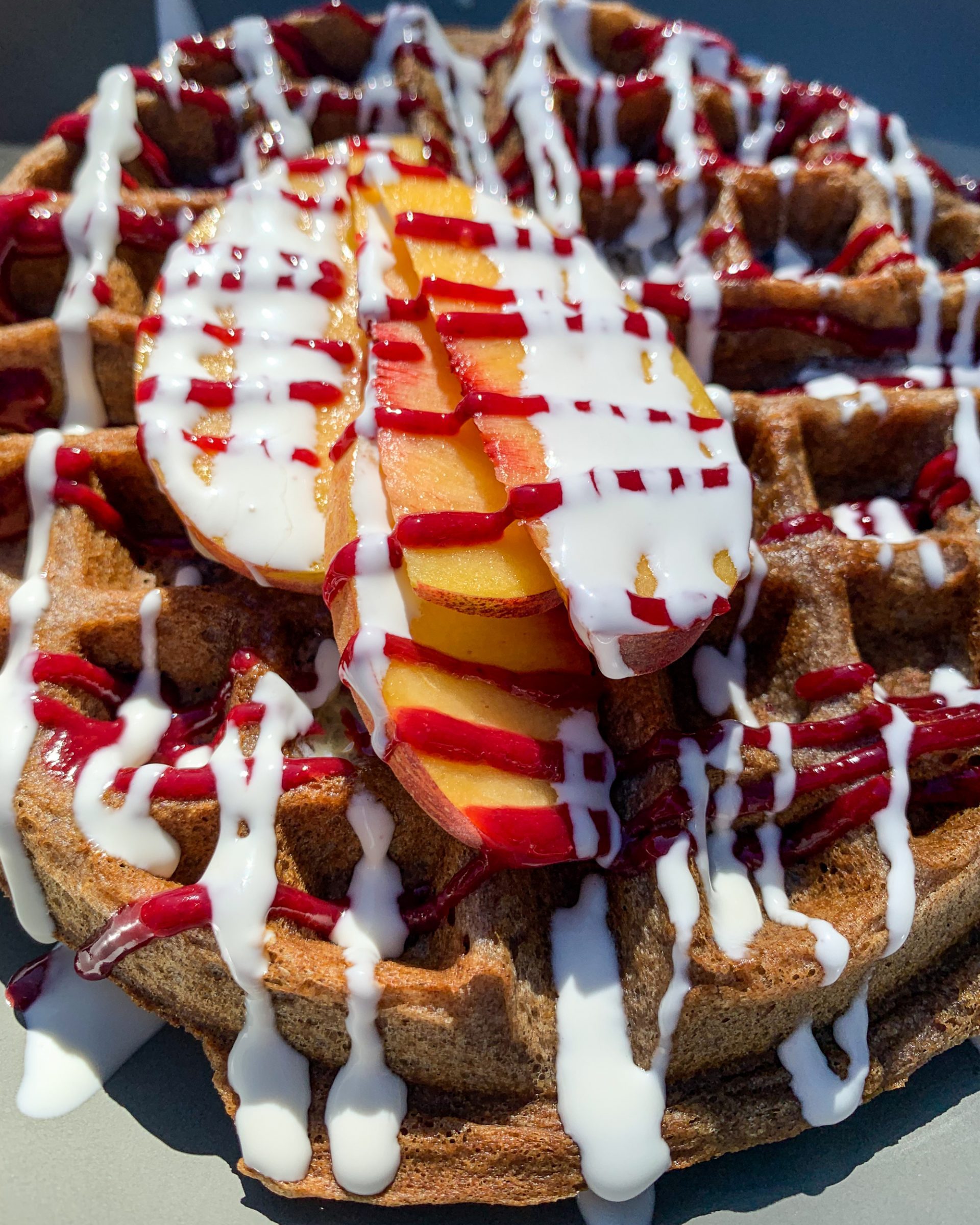 Equator Coffees and Teas: A San Francisco institution, this is the best coffee in Marin County. They have a location along Highway 1 called the Proof Lab, and one in the heart of Mill Valley which has more space and is generally busier.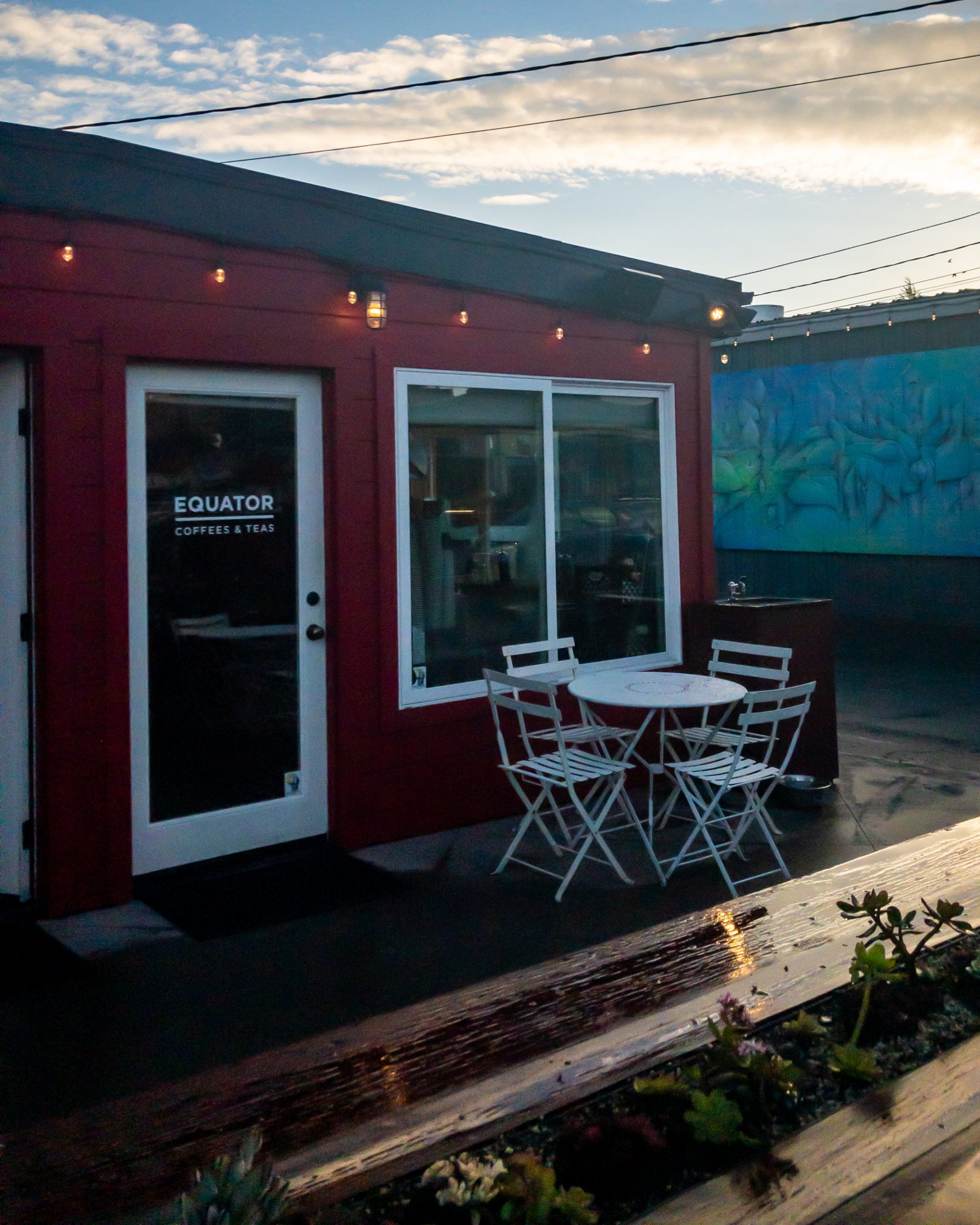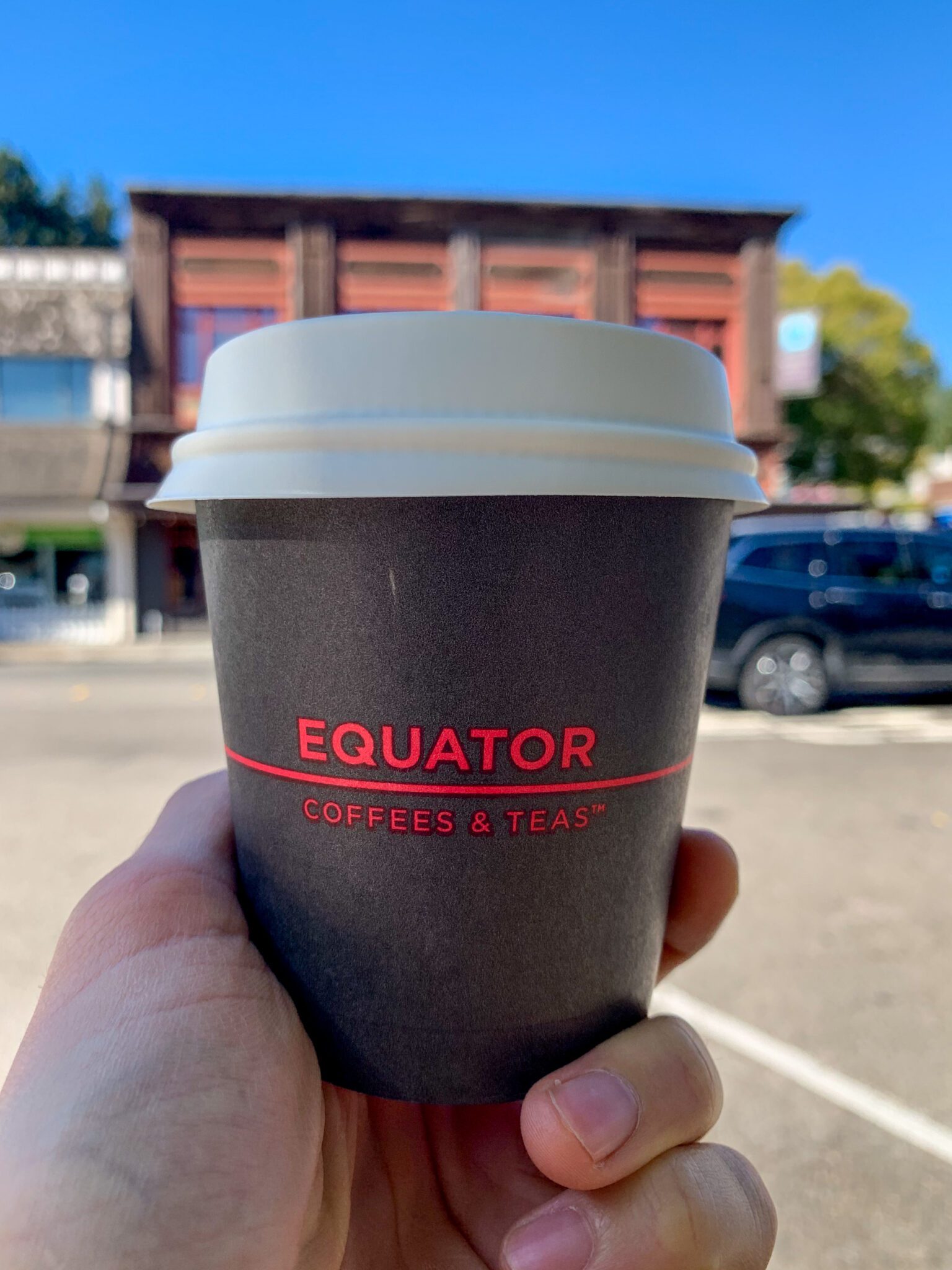 In Sausalito:
Equator Coffee: Guess who also has a location in Sausalito? It's Equator again! It's in a perfect location along the Bridgeway.
Bar Bocce: Great place to relax on the waterfront in Sausalito. They have bocce courts too! Selection of wine, beer, and cider, along with some bites (none of which are gluten free).
Copita: Tacos and tequila along the Bridgeway, the main drag in Sausalito. And it's all gluten free. Good food, good atmosphere, and a great place to end a day trip to Sausalito. They catered my wedding!
Lapperts: Great ice cream featuring lines out the door. Need I say more?
Hanson of Sonoma Distillery: Taste organic, small batch, certified gluten free vodka made right here in California. It's made from grapes, so no need to worry if it's gluten free or not. They win all sorts of awards, and have some fun flavors to try like habanero and boysenberry.
Suggested Itinerary
Get an early start and drive north out of the city across the Golden Gate Bridge, winding through beautiful Marin County and exiting the freeway at CA-1 towards Stinson.


Stop at the Equator Coffee location in Mill Valley for locally-roasted coffee – some of the best in the Bay Area.


If you want to visit Muir Woods and its ginormous old growth redwoods, you'll need to make reservations well in advance for both parking and the shuttle. Honestly though, I'd skip it, and do a different hike in the area. My top pick is hiking to the East Peak of Mount Tamalpais (from the Mountain Home Inn), where you'll find sweeping views of the surrounding area, including San Francisco. Another option is the Tennessee Valley Trail, which takes you out to the coast for more stunning views.


After your hike, head back to Mill Valley and stop at the Mill Valley Lumber Yard for lunch. My pick is Flour Craft Bakery, a 100% dedicated gluten free bakery with amazing pastries, toasts piled with all sorts of goodies, and more. Grab lunch and a seat outside and relax – you've earned it.


Next, drive south on 101 to Sausalito and stop by the Heath Ceramics store. Catch their factory tour at 2:30 on Saturday or Sunday, which takes you behind the scenes to see how their beautiful ceramics are made. Then do some shopping in their overstock store, where you'll find discounted pieces with TINY blemishes that you'd never notice unless you were looking for them at a ~30+% discount.


Everyone knows the best way to end a day is with tacos and margaritas, so head to Copita in Sausalito for dinner and do just that. If you're not quite hungry, work up an appetite by strolling the Bridgeway of Sausalito, admiring the art galleries, tasting vodka and chocolate, and taking in the views of the city. Grab a drink on the patio at Bar Bocce, which is a great place to relax with a glass of wine in hand and play some bocce ball.


After dinner, drive south back over the Golden Gate and call it a day.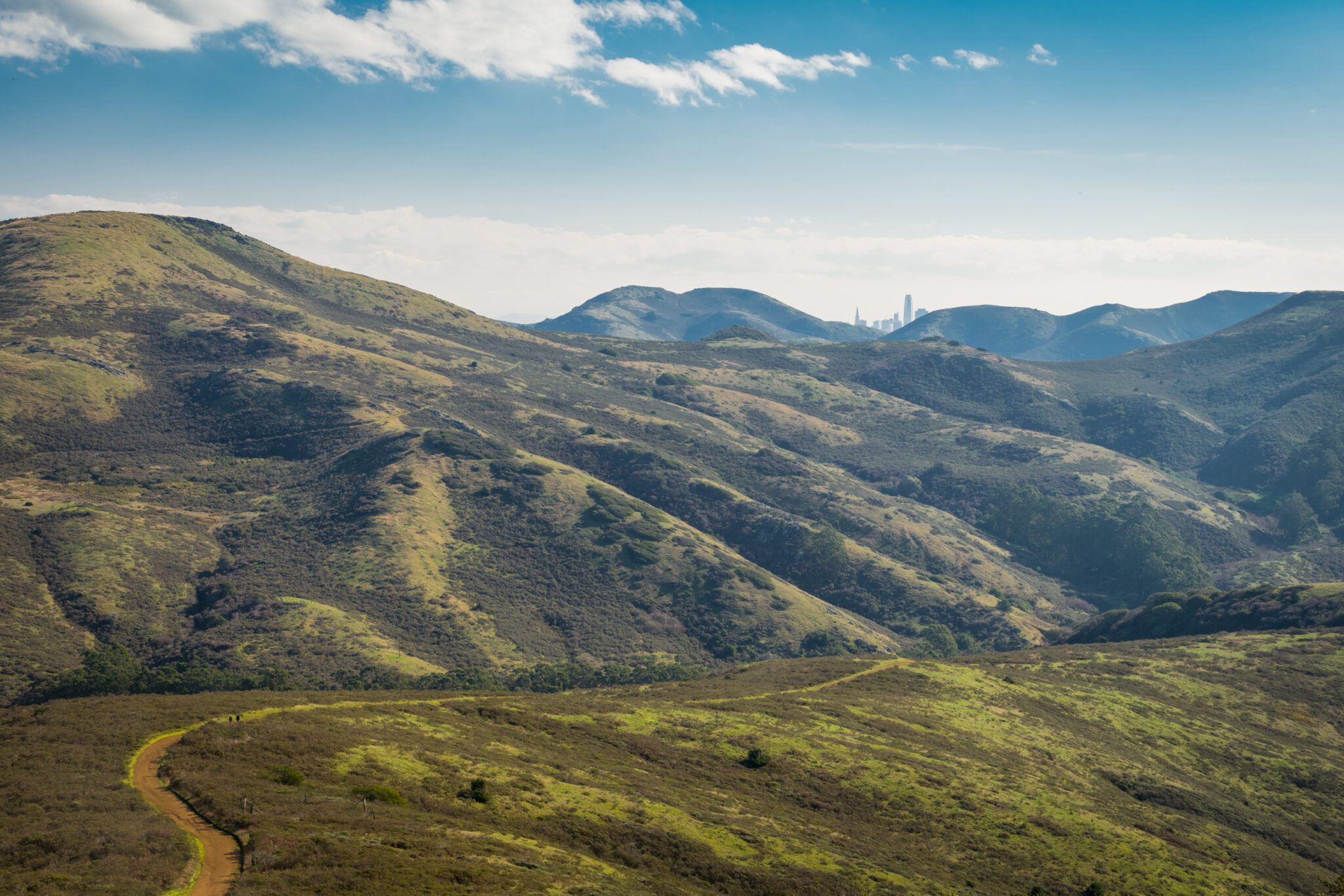 Planning a Trip to San Francisco? We're Here to Help!
Heading to San Francisco? Don't miss our other SF travel guides. They're written by us, two SF locals (at least for the past decade or so).
More San Francisco Day Trips
Now that we've given you our three favorites, here some other trips you could plan.
Russian River & Guerneville
~1.5 hours from SF.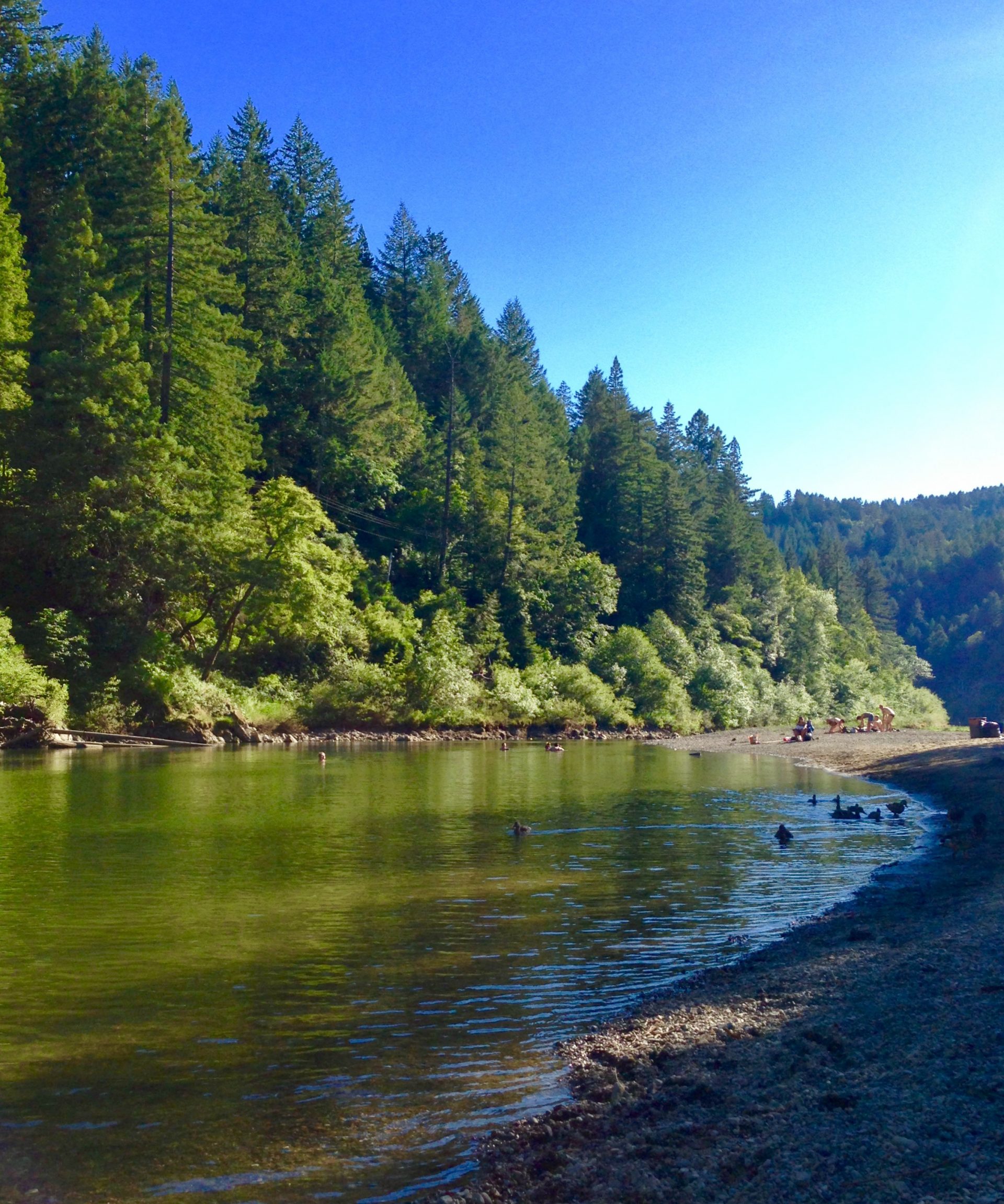 The Russian River is a BEAUTIFUL area, and I highly recommend it as a day trip from San Francisco. Drive up to Guerneville, California, stopping at the Korbel Tasting Room on the way for some sparkling wine to kick off the day trip.
Head to the Coffee Bazaar for a cup of coffee before you grab your swim trunks and head down to Johnson's Beach to dip your toes in the Russian River.
Big Bottom Market is the place to go if you're in the mood for a picnic – grab some food and head up to the Armstrong Redwoods for a stroll through an old growth redwood forest with FAR fewer crowds than Muir Woods.
Head out towards the coast, stopping at Bodega Bay, Jenner Beach, and Sonoma Coast State Park, taking the scenic route back to the city.
Make it an overnight and stay at the ultra-hip AutoCamp, were you can stay in a top of the line Airstream for the night.
Santa Cruz
~1.5 hours from SF.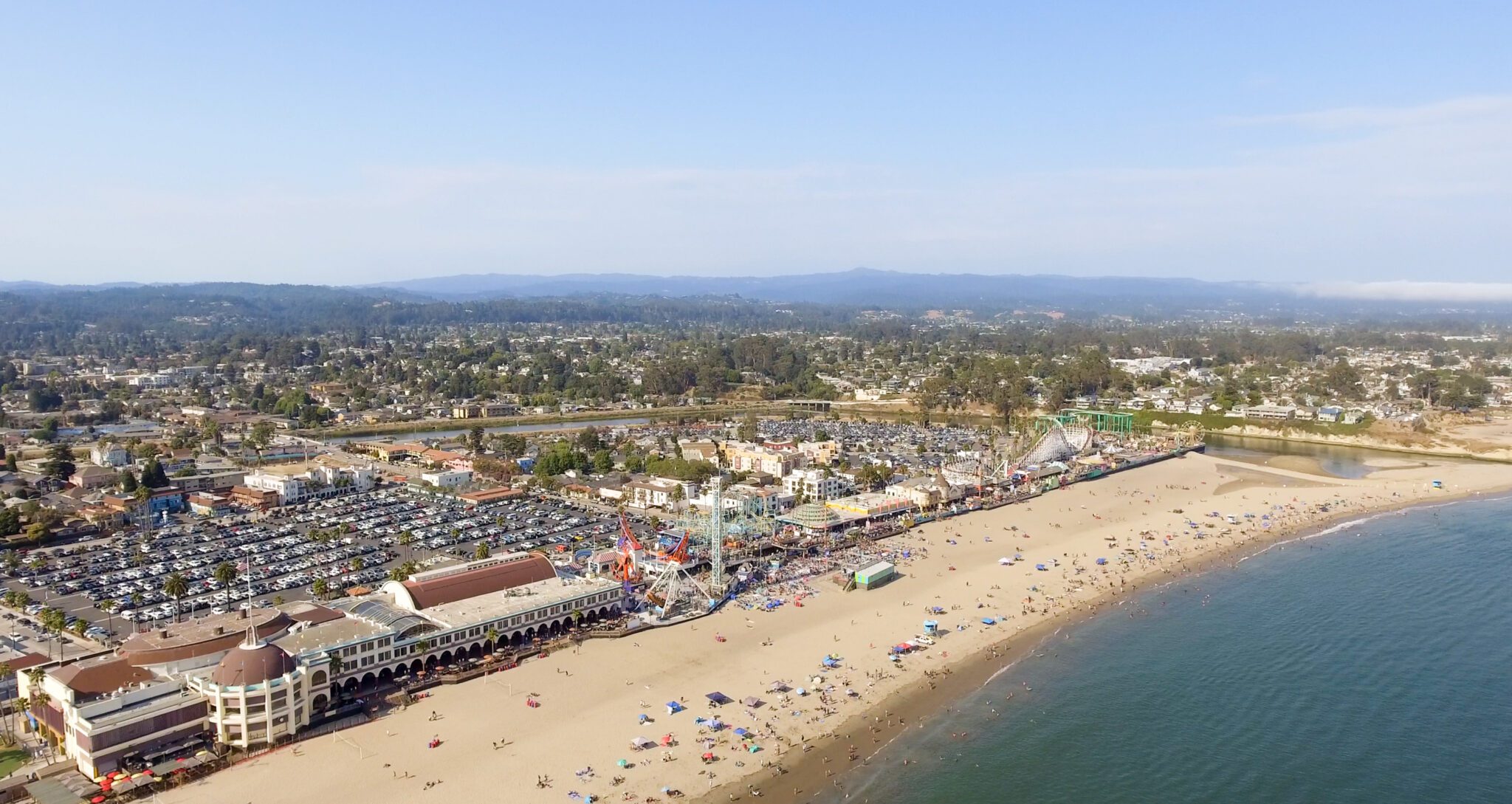 Santa Cruz is a sleepy town on the California Coast south of San Francisco. It's an odd mix of college students and hippies, and life is slow and relaxed. It's a great day trip from San Francisco because of the contrast with the fast-paced life in SF.
Head south out of the city and make a beeline for Verve Coffee on Pacific Avenue, the best coffee in Santa Cruz, and possibly the entire Bay Area. Tea more your thing? Then head around the corner to Hidden Peak Teahouse.
For breakfast, head to Windmill Cafe (or a little further out to Melinda's Bakery for 100% gluten free baked goods – amazing pastries).
Then, take your time at the Santa Cruz Beach Boardwalk, which I have fond memories of visiting growing up, and the Wharf. For some reason, I have a super vivid memory of playing an X-Men game at the arcade on the Boardwalk with my cousins.
Take a drive along West Cliff Drive, one of the most scenic roads within a city that I've ever been on. You could also rent a bike or walk it, which gives you more time to explore and take in the coastal views.
You're in the middle of a surfing mecca, so why not take a beginner surfing lesson and get out on the water yourself?
Sacramento
~1.5 hours from SF.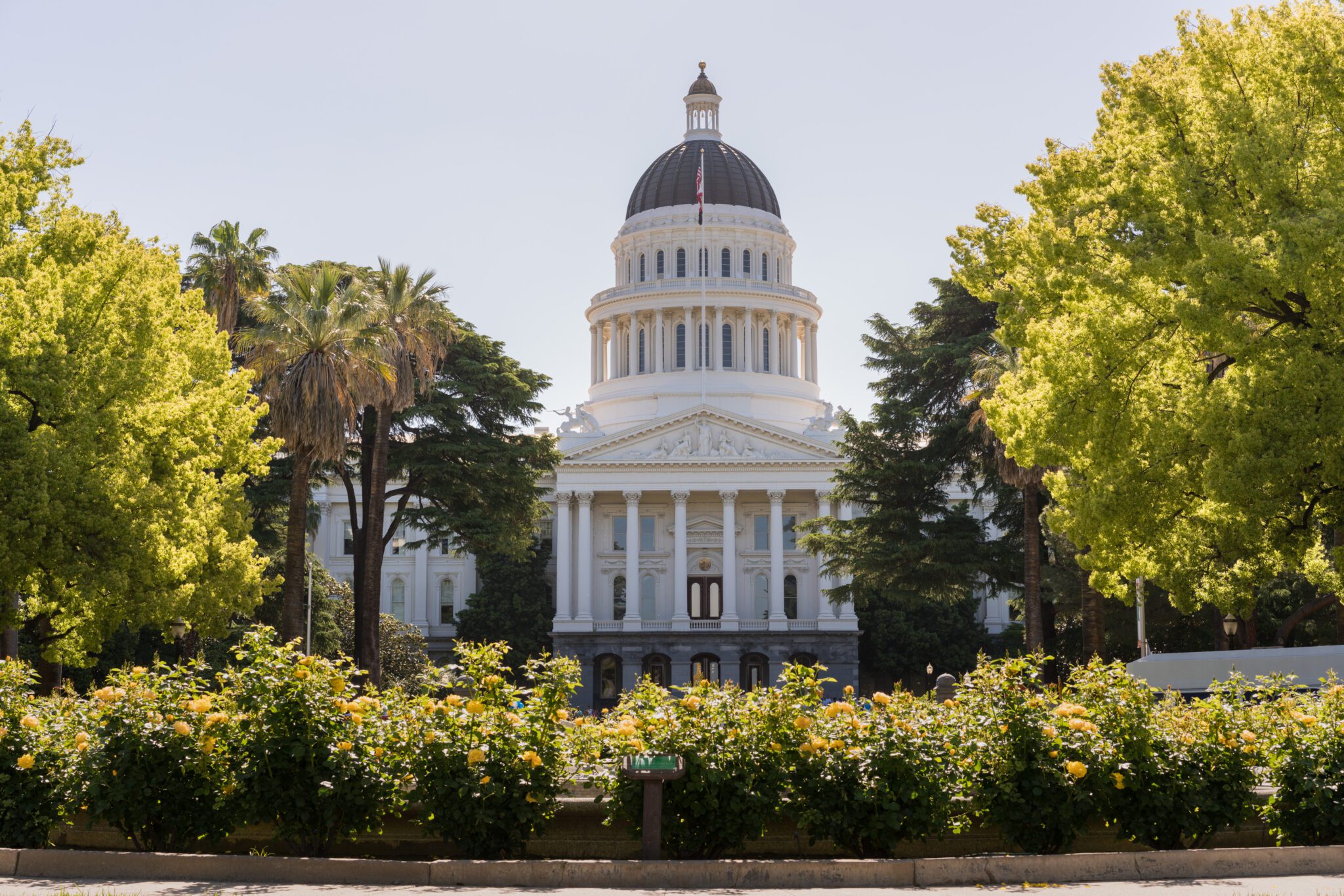 Fun fact – I was actually born in Sacramento, which is the capitol of California. But I hadn't been back in years and years until recently, when we decided to head over for a weekend getaway from San Francisco for my birthday. And I loved it.
Head across the Bay Bridge east out of the city, and take I-80 all the way to Sacramento.
Head to Temple Coffee, one of my favorite coffee roasters in California, and grab brunch at Pushkin's Kitchen, which is 100% gluten free, but you'd never know it. Get the fried chicken sandwich, or the waffles.
Sip cider at Two Rivers Cider's Taproom or Cider House, the latter of which has tons of taps of ciders from around the world, along with 100% gluten free bites.
Yosemite National Park
~4 hours from SF.
Honestly, if you ask me, Yosemite is probably too far for a day trip. It takes about 4 hours to get there, and that's without traffic. Save it for an overnight trip, and stay in the valley to make the most of your time.
---
That's all we've got – we hope you discover an awesome adventure to add to your list of places to visit near San Francisco!
If you're coming to San Francisco from out of town, we've got a couple of things you're going to want to read. First, my detailed 4 day San Francisco itinerary, which will give you everything you need to have an unforgettable long weekend in San Francisco.
Second, our guide on the best places to stay in San Francisco, which has the coolest neighborhoods in SF for you to stay in, which DOES NOT include Union Square.