The 18 Best Airbnbs in Denver for Your Colorado Getaway
Denver, gateway to the Rocky Mountains, is a wonderful place for a weekend getaway. If you're planning on spending a weekend in Denver. Looking for a cool Airbnb in Denver? We've got you covered with this list of the best Airbnbs in Denver so that you can find the perfect place to stay in Denver for your style and budget.
While we haven't stayed in all of the spots listed below, we have been to Denver many, many times in the past few years, and are familiar with the different areas and neighborhoods in the city.
The Airbnb options you'll find below are largely located in what we think are the best areas to stay in Denver: RiNo, LoDo, LoHi, and Berkeley Park.
Prefer staying in a hotel? Here's our guide to the coolest hotels in Denver.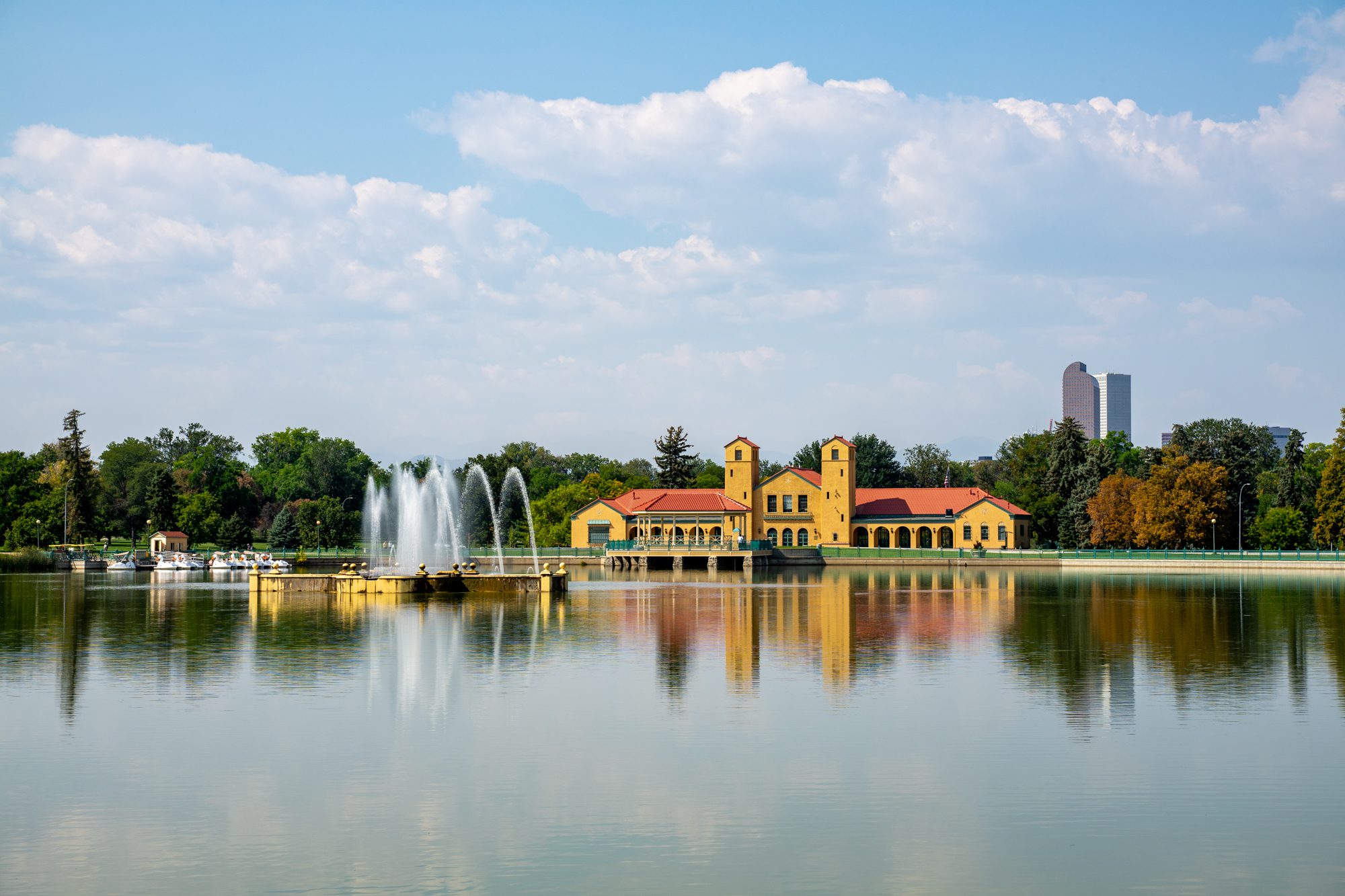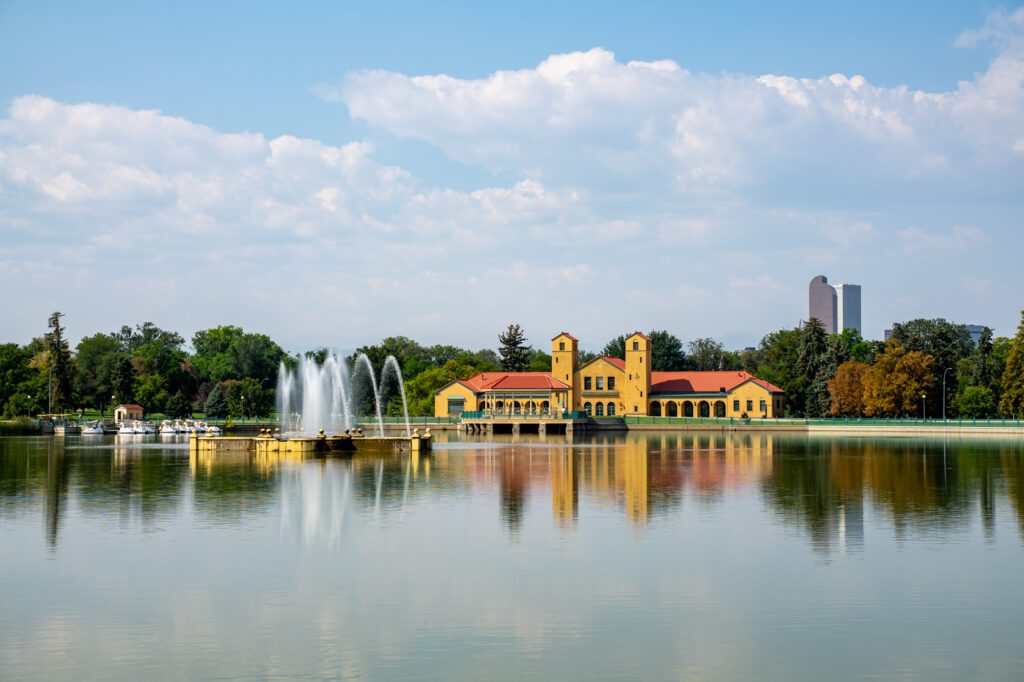 Disclaimer: Some of the links in this post, like hotel links, are affiliate links, meaning at no additional cost to you, we make a little bit of money if you click through and book. That being said, we would never recommend something to you that we don't stand behind 100%.
Best Airbnb in Denver: 18 Great Options for Couples and Groups
One way to ensure your stay in the city is memorable is to choose a place to stay in one of the city's best neighborhoods. We've spent a lot of time in Denver, and have stayed in some of the city's best neighborhoods including LoDo, LoHi, and Berkeley Park.
We think those three, in addition to RiNo, the trendy hipster area, are the best spots to base yourself, so the options below are concentrated on those areas.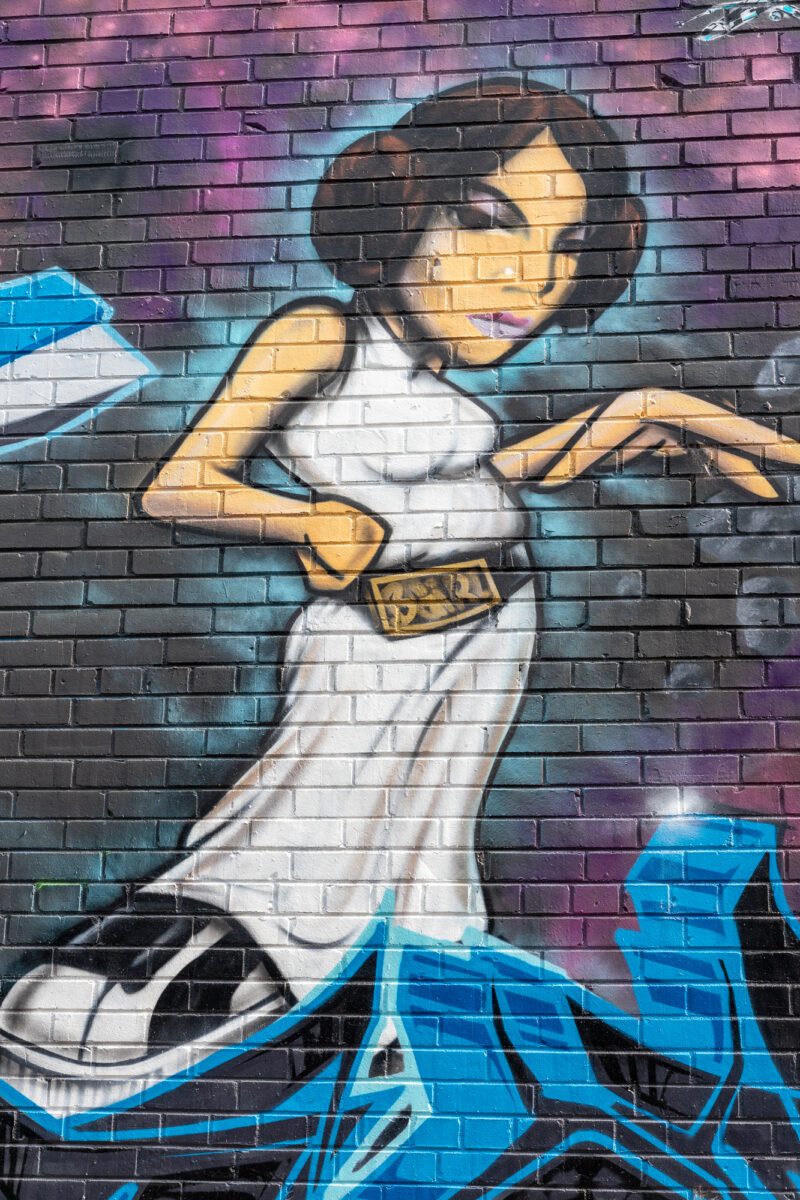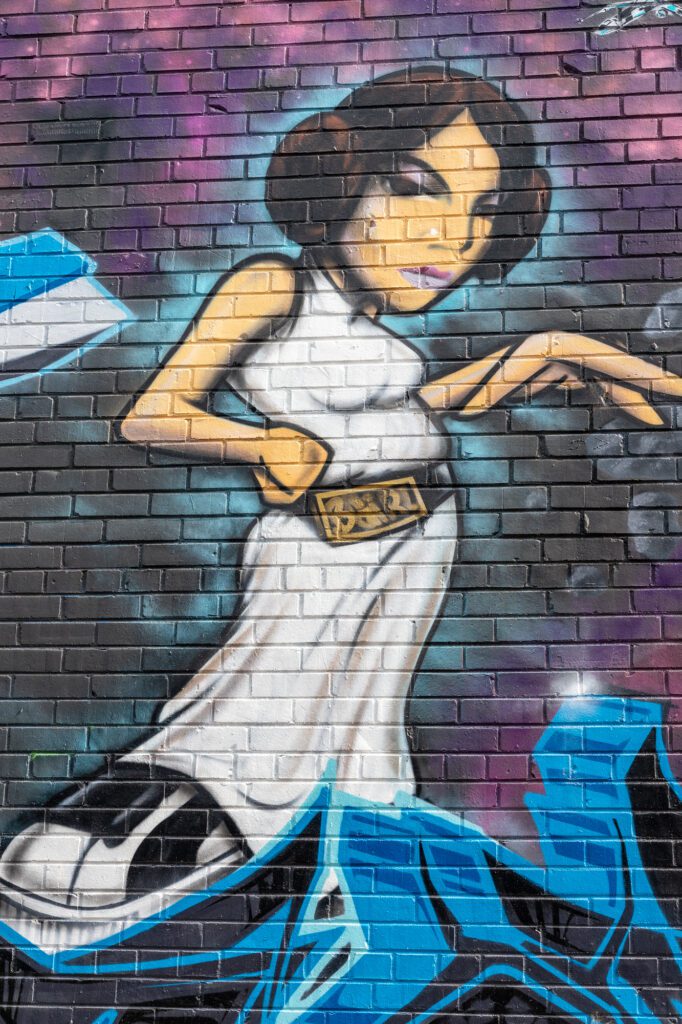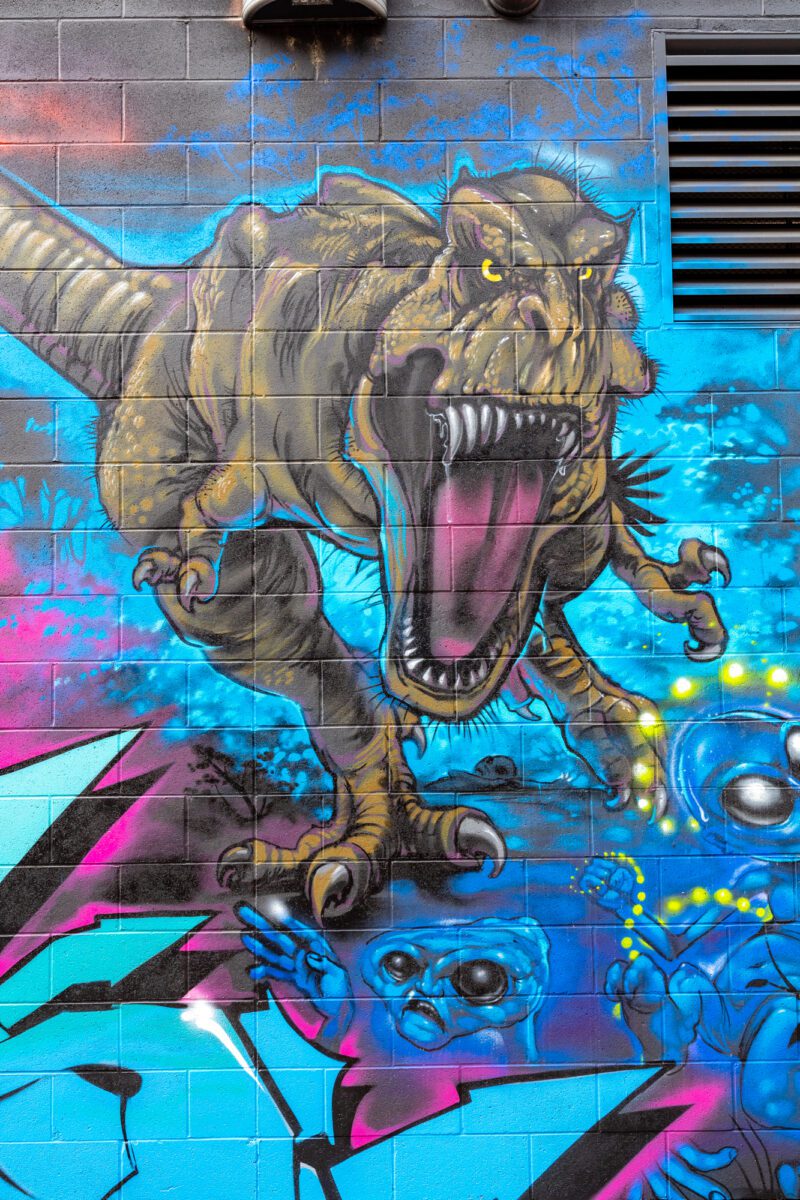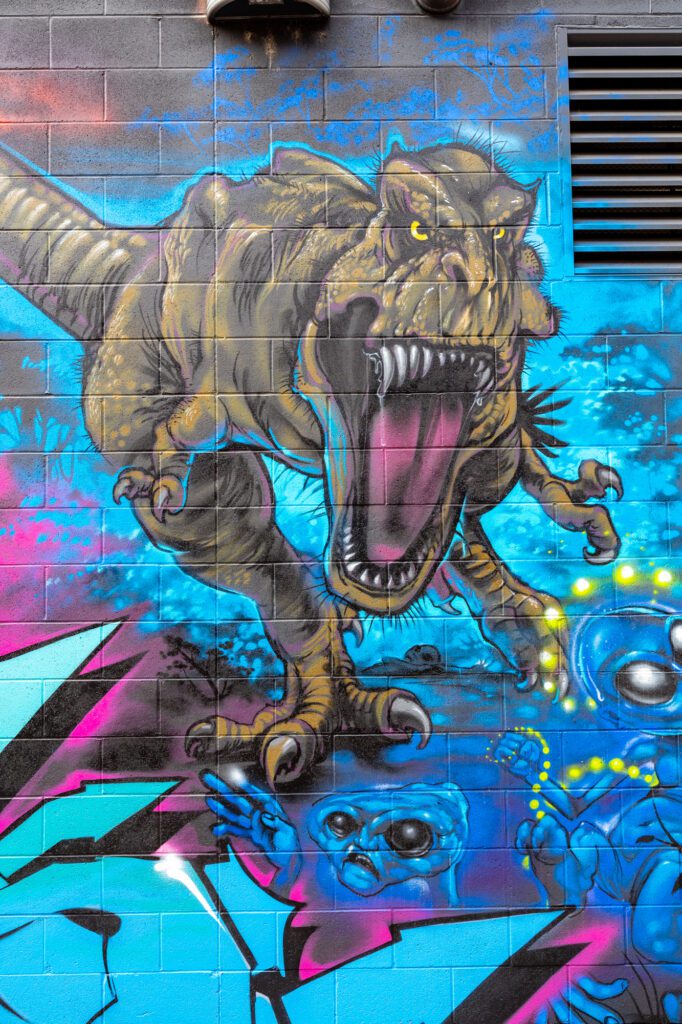 Cool Airbnbs in Denver for Couples
If you're planning a getaway for two, here are eight great options for your trip to Denver.
Historic Carriage House in Denver's Oldest Neighborhood
This place has to be a contender for best Airbnb in Denver! You'll fall in love with this historic carriage house located mere blocks away from the charming River North Arts District.
In the late 1800s it was a stable used to shelter horses, and today, it brims with character and unique features, with exposed brick walls, repurposed wood and distressed furnishings.
In fact, the house is so unique it was featured in Architectural Digest online as Colorado's most beautiful Airbnb!
Original elements blend with modern amenities. There's a full kitchen where you can prepare food and dine, and a living room with TV, WiFi, leather sofa and a map of America made from vehicle license plates on the wall. The bedroom has windows facing the living room with quirky artwork and gas lamps adding to the atmosphere. The bathroom is fully equipped with amenities and there's even a common area which includes gym equipment, a private hot tub and patio.
The house has access to free on-street parking, but if you don't want to drive, you're within a short walk of RiNo with its hip restaurants, breweries and shops.
A Tiny Slice of Heaven
We're suckers for tiny homes, and we love this tiny, romantic studio set inside a shipping container (saved for our future forays into Colorado!).
We've actually stayed at one of this host's properties before – this one, which is adjacent to the listing we're talking about – and highly recommend both Sarsha's places, and the location in Berkeley Park. It's compact, stylish, and will make a great home base for exploring Denver.
It's cozy – just 264 square feet in total – and is nestled in the trendy suburb of Berkeley Park, which is a great area for families visiting Denver. It's within walking distance of Tennyson Street, one of the best streets in Denver for foodies, where you'll find one of our favorite restaurants in the city – Vital Root.
The studio itself, located in the owner's garden with a private entrance, is fully equipped with a queen bed, en-suite bathroom, smart TV and Wifi. There's closet space for clothes, and a small, well-equipped kitchen from where you can serve takeout or prepare light snacks. After a day exploring Denver and its surroundings, you can return here to BBQ food on the private patio and relax beneath twinkling lights as the sun sets.
If you're arriving in Denver by car, you can also benefit from free parking on the premises.
Beautiful Bungalow Half Duplex LoHi/Sunnyside Area
You'll love this trendy bungalow/half duplex in LoHi/Sunnyside, a lovely neighborhood just across the river from the city center (it's totally walkable).
We stayed in this area on our first ever trip to Denver, and usually find ourselves in the neighborhood whenever we're in town. This place is within an easy walk of 50 amazing restaurants including Root Down (the best brunch in Denver), Acova (lots of veggie, vegan, gluten-free options), and Avanti Food & Beverage (a cool rooftop bar + food hall).
With one bedroom and one bathroom you'll have the entire bungalow to yourselves for a cozy getaway.
Decorated in muted greys with wood floors and stylish furnishings, you'll feel right at home in this bungalow. The living room/kitchen is fully equipped with a stove and oven, a dishwasher, and a big refrigerator. The bedroom is light and spacious with an en-suite bathroom.
There's a bench on the patio outside where you can enjoy a chilled glass of wine at sunset, soaking up the LoHi atmosphere and you can benefit from free parking on-site.
In our opinion, this is one of the coolest Airbnbs in Denver based on the fantastic location and in-house amenities for couples.
King RiNo Private Yard
We love this renovated row house in Denver's hip RiNo neighborhood. From here you can browse local markets, hang out at local breweries, and head to bars and restaurants like Barcelona Wine Bar and Shake Shack.
The clean, stylish house is thoughtfully decorated in cool shades with amenities catering to all – think split A/C, king size bed with Sealy iComfort mattress and a private yard for morning coffee and alfresco dining.
The open plan living room/kitchen has a loft-like vibe with exposed brick walls, hardwood floors, and a comfy sofa where you can curl up and watch movies. There's WiFi if you need to check in with friends and a well-equipped kitchen where you can create your own culinary masterpieces.
The property is impressive, but the highlight is the location. There's free on-street parking if traveling by car but you probably won't need it during your stay as Larimer Street and RiNo are moments away.
Modern Guesthouse With Garage & Parking – Walk to RiNo
You'll love this modern guesthouse less than two miles from downtown Denver. All the city landmarks and attractions are accessible by Light Rail which is a short walk away. You can walk to City Park, home to Denver Museum of Nature & Science and Denver Zoo, in around 20-25 minutes, and bars, breweries and restaurants of RiNo in 30 minutes.
A private bedroom with a king bed ensures you get a great night's sleep, and if you want to cook, there's a large kitchen equipped with everything you need for preparing a meal. The attention to detail in this guesthouse is second to none with a coffee bar, pillow choices, your own garage space, and a patio with BBQ grill overlooking the park!
Jog Around Berkeley Lake from a Charming Craftsman Home
We are fans of this charming craftsman home dating waaaaay back to 1906. The pretty house, painted in pastel blue, has been renovated throughout, showcasing a simultaneously modern-yet-vintage vibe.
It comfortably fits two people with one bedroom and one bathroom. It's a compact spot with garden space and a patio where you can sip morning coffee, BBQ dinner or bask in the sunshine. Which, by the way, Denver has plenty of.
The living/dining area is light and airy decorated in cool colors, with a double bed, full kitchen and cozy dining area for two. There's a full bathroom where you can refresh after a day of sightseeing and free parking on the premises. The property has good WiFi, if you plan to work during your stay, and air conditioning so you can stay warm in winter and cool in summer!
This home is close to Berkeley Lake with its hiking and jogging trails, Lakeside Amusement Park, and Oriental Theater, a live music venue. There are great restaurants and cafes within walking distance too along Tennyson Street, including Amethyst Coffee Lakeside, which is one of our favorite coffee shops in Denver.
Cozy Neighborhood Spot Close to Downtown
This cozy neighborhood house is bursting with character, featuring wood accent walls, warm décor and chic furnishings.
There's space to cook and prepare meals in the kitchen, you can curl up to a good movie on the sofa or relax in the (purple!) claw foot bath tub after a day exploring Denver! The bedroom is decorated in cool blues – perfect for inducing deep slumber, and if you're traveling by car, you can park on the street outside.
The property itself is situated on a family-friendly street in Sunnyside, within walking distance to cafes, yoga studios, and Rocky Mountain Lake. For foodies, there are several restaurants within a short walk, and you're just a hop, skip, and a jump away from the Highlands area, where you'll find all sorts of good food and drink options.
Tiny Denver – A Brand New Urban Experience
Tiny Denver is a compact house offering a new urban experience in the city. Situated in the Villa Park neighborhood, just a few blocks from the RTD Light Rail, you can be living it up in downtown Denver in just 10 minutes.
This tiny modern home may be small but it's perfectly designed and eco-friendly! It's only 200 square feet in total, yet beautifully furnished with an indoor/outdoor living concept, queen bed, kitchen, workspace, patio, fire pit, hammock, grill and dining area.
The owners have installed a composting toilet for sustainability, the property has WiFi, and you can bring your dogs with you for an additional $25 cleaning fee per pet. If you're planning to rent a car in Denver, you'll avoid dealing with street parking thanks to the free parking on the premises.
Stylish Airbnbs in Denver for Groups or Families
If you're traveling to Denver with family or in a group, here are some of our picks for your trip that have plenty of space to accommodate 4+ people.
The Whittier Wonder – Close to Downtown and RiNo
You'll love this three bedroom house in Whittier close to downtown Denver and the RiNo neighborhood. Vintage cameras and bicycles decorate exposed brick walls, Edison lightbulb features dangle from the ceiling and antique trains make the space unique.
The property has a full kitchen, if you find yourself wanting to cook, and each bedroom has a queen bed. You'll also have 1.5 bathrooms, free parking on the premises, and a nice outdoor space where you can enjoy a glass of wine in the evenings.
If you choose to stay here, you'll be close to public transportation, plus you can walk to Denver Museum of Nature and Science, Denver Zoo and RiNo.
Sit in the Peaceful Garden of the Chickadee Cottage in LoHi
This place is amazing! Tons of outdoor space to enjoy the 300 days of sun you'll find in Denver.
The Chickadee Cottage is a colorful two bedroom, one bathroom in LoHi, and we think it is the perfect place to kick back and relax in Denver. This cottage is about blending indoor and outdoor living. You can hang out watching a movie in the living room on the L-shaped sofa, or gather around the firepit with a glass of wine beneath the stars.
Indoors you have a full kitchen, equipped with everything you need to prepare breakfast, lunch or dinner, and outdoors there's a communal garden area with tables, chairs, BBQ and even a hot tub!
You're going to love the laid back vibe of Chickadee Cottage, and when you're ready to explore the surrounding area, you'll discover plenty of gems in the nearby LoHi District.
Modern LoHi Townhouse with Private Rooftop Deck
We're pretty sure you'll love this chic modern LoHi Townhouse as much as we do – especially the rooftop deck with views of the Denver skyline. With three bedrooms and three and a half bathrooms, there's plenty of space for family and friends vacationing in Denver together.
The townhouse has an open-plan vibe in the living/dining area, air conditioning so you can control the temperature in the summer, and spacious bedrooms which allow for privacy.
You can enjoy the amazing views of the city skyline from the rooftop deck as you enjoy your morning coffee, or relish the natural light streaming in through huge windows as you eat a hearty breakfast prepared in the modern full kitchen.
Nearby, LoHi is an easy walk where you can stroll through parks, visit restaurants and bars around Highland Square (don't miss Root Down & Avanti!), or take a short walk (or ride on public transportation) to explore Union Station, Coors Field and LoDo across the river.
View Downtown from a Rooftop Hot Tub in This Custom Home
Three words: Rooftop. Hot. Tub. We think this beautiful custom home could be the place you're looking for, especially if you have a larger group of 6-8. The house caters to eight guests with three bedrooms and three bathrooms and stylish décor makes it perfect for design aficionados.
Within walking distance of the Light Rail, Highland Square, shops, brewhouses, delis and restaurants, it's perfectly placed for foodies and culture lovers.
You'll have a full kitchen, elegant dining space, living room with smart TV, Netflix, and sound systems. There's plenty to entertain both adults and kids.
However, the highlight is the private hot tub on the terrace. Spend the evening outside with a glass of bubbly beneath the stars and relax after a day of shopping and sightseeing in Denver.
In addition, if you have to work during your stay, there's WiFi in the property and if you plan to rent a car in Denver you can park for free on the street.
Downtown Views from Fashionable North LoHi Home
In this fashionable North LoHi Home you can change the colors of the LED lights to suit your mood! This spacious, well equipped townhouse with free on-site parking is the perfect size to accommodate up to six guests, with two bedrooms and two bathrooms.
You can relax on the L-shaped sofa with a coffee, chill out in the bedrooms watching TV, or enjoy a glass of wine on the rooftop deck overlooking the neighborhood.
There's space in the full kitchen to prepare and cook meals or you can venture out to one of the many cafes, bars and restaurants in the area.
Soak up Colorado Sunsets at an Industrial LoDo Loft
This chic two bed, two bath industrial LoDo loft is set inside a former textile factory. With exposed pipework, colorful art by Colorado artist Anthony Grant, eclectic furniture pieces, and an all-round hip vibe, it's a great space for your Denver vacation.
The living room boasts an indoor fireplace, you'll have air conditioning for those blistering summer days in Denver, and you'll also have cable TV and a balcony where you can enjoy your morning coffee. The kitchen is equipped with everything from a gas oven to espresso machine and dishwasher.
If you're impressed so far, you'll love the location too. LoDo, which is essentially in downtown Denver, has over 20 art galleries, almost 100 restaurants, shops, cafes and clubs right on your doorstep, and Union Station and Museum of Contemporary Art Denver are just minutes away.
Artisan Loft in Historic Five Points with Rustic Red Bricks
This artisan loft in Five Points is a perfect home base for exploring Denver, and has plenty of exposed brick to satisfy even the most discerning hipsters. The spacious loft with exposed brick walls has a kind of steampunk, artsy vibe with wall-mounted TV, industrial style lighting and a full kitchen with breakfast bar.
The two bedrooms are spacious, each has a queen bed, and the bathroom has a tub in which you can take a leisurely soak after a day exploring. There's WiFi in the loft if you need to get online, and free on-street parking if you're planning on bringing a car. There's outdoor space too – a furnished/garden patio where you can sip coffee or dine alfresco.
Public transportation options are only a couple of blocks away, so you can discover the city and the loft is within a short walk of cafes and restaurants like Purple Door Coffee and The Infinite Monkey Theorem – a cool urban winery.
Light-filled Loft Style Living in the Ballpark District
This charming light-filled loft is close to the South Platte River and parks with hiking and biking trails. It's right in the middle of the two best areas to stay in Denver – LoDo and RiNo. You can catch a Rockies game (that's baseball, for those of you wondering) at Coors Field, visit a museum, or enjoy the bars, restaurants, and shops lining the streets of RiNo and LoDo.
You'll love the views from this loft, with its floor-to-ceiling windows and large balcony. The open plan living area is spacious with equipped kitchen, TV, sound system and there's a dining area by the window with a view. The two bedrooms are perfect for two couples vacationing together or a family of three or four, plus there's a good size bathroom with soaking tub to refresh and revitalize after a day exploring.
If you're traveling with a car or traveling for work, you'll find free parking on the premises and WiFi so you can stay connected.
Private Berkeley Guesthouse Perfect for Families or Friends
You'll love this two bed two bath private Berkeley guesthouse in a peaceful residential neighborhood just north of downtown Denver. It's close to boutiques, grocery stores, coffee shops and restaurants of Tennyson Street and nearby Berkeley Lake (three blocks away) has a nice scenic walking trail.
Inside the house, there's a cozy fireplace for chilly winter evenings, so you can watch a movie on TV or dine with friends. Both bedrooms have Cable TV, and you'll have free parking if you're driving here or renting a car.
When it comes to spending time outdoors, you'll have access to a covered patio, back garden with BBQ and there are twin private outdoor tubs where you can enjoy a leisurely soak side by side at sunset!
Sunny Cottage in the Historic and Trendy LoHi Neighborhood
This sunny cottage in trendy LoHi has tons of character and charm. After a day of sightseeing in Denver, put your feet up on the comfy sofa in front of the fireplace, enjoy a glass of wine on the patio, or prepare a meal in the kitchen and sit down together to feast at the rustic wood table.
There are two bedrooms in this property – the master with king bed and memory foam mattress, and another bedroom with double bed. A travel cot is also available if traveling with small children.
The bathroom has a claw foot tub, the perfect space for relaxation and a bubbly soak after a busy day in Denver.
The cottage is an easy walk to the bars and restaurants of LoHi, like Zuni Street Brewing Company and Little Man Ice Cream, and public transportation is just a couple of blocks away if you want to venture to other parts of Denver.
---
That's all we got folks! We hope you find a perfect Airbnb in one of Denver's best neighborhoods for your Colorado getaway.
Heading to Colorado? Here's what to read next: