2020 Gift Guide: 19+ Gifts for Gluten Free Foodies and Travelers
"Oh wow, a gift guide. How original." That's my thought every time I see another one of Buzzfeed's gift guides. If I click, I generally find nothing interesting and leave disgruntled at wasting my time.
For this gift guide, Alysha and I put our heads together to create a gift guide that would actually be useful for people. Rather than recommending a bunch of "stuff," we decided to break it down into three categories:
Treat Yourself (and your family)
Experiential Gifts
Super Practical Travel Gifts
19 Gifts for Gluten Free Foodies and Travelers
In general, we opt for experiential and practical gifts. We often give each other vouchers for a weekend getaway, or a coffee club membership, or something along those lines. Or a portable battery to replace the one I dropped in the sink.
Here are 19 gift ideas for gluten free foodies and travelers that are unique, experiential, delicious, uber practical, or in some cases, all of the above!
Gifts for Gluten Free Foodies
Where are my gluten free foodies at?
Oh, hey, there you are. 
This section is for you.
This winter is the season to treat yourself. Staying home is better when you have donuts to keep you company, am I right? Here are some gifts for your favorite gluten free foodie (aka yourself). 
The OG of Gluten Free Sourdough Bread
Bread SRSLY makes the absolute best sourdough bread. I discovered it when I first moved to San Francisco at Bi-Rite Market on Divisadero Street and have been head-over-heels in love ever since. Definitely get the three loaf sampler that includes their BRAND NEW Cinnamon Raisin Sourdough bread.

Exclusive for my readers: Use code "Wheatless" for free shipping on your first order! (Bread SRSLY is a marketing partner of Wheatless Wanderlust, but I loved them long before they loved me back!)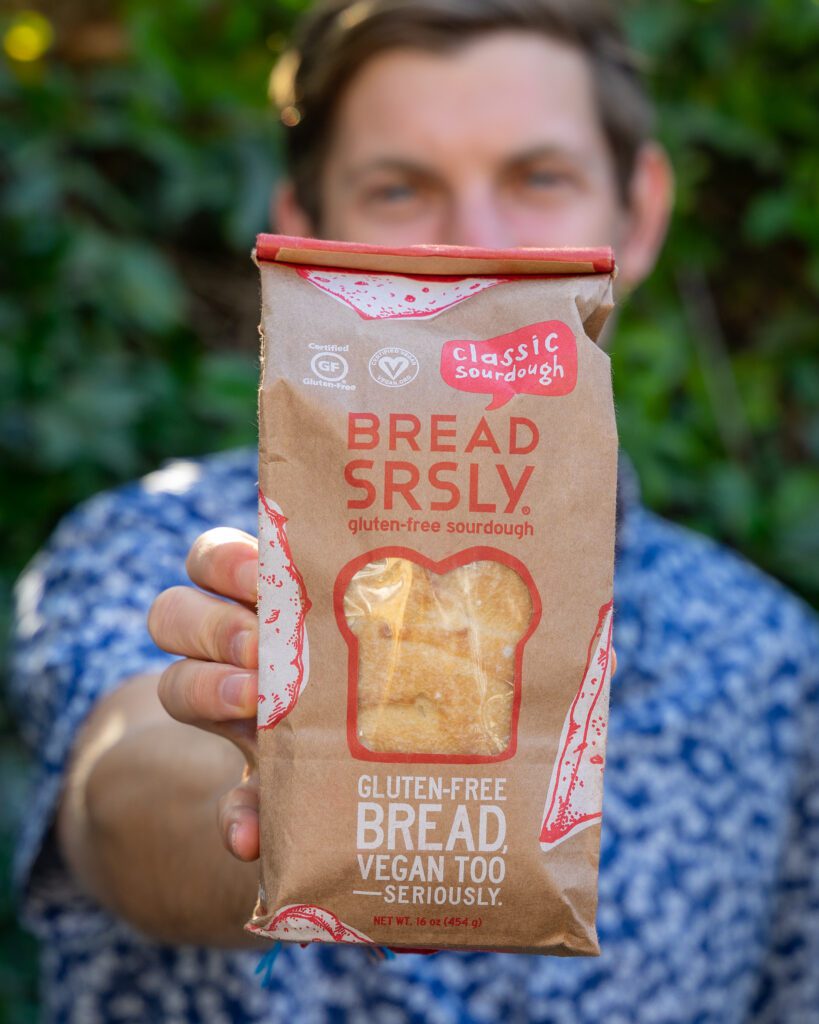 Gluten Free Donuts Shipped Straight to Your Door
Gluten free donuts that you buy on Amazon? I know, I was super skeptical too. But now I've ordered Freedom Gluten Free Donuts twice, and they are AMAZING. Definitely get the Apple Cider flavor, which is our favorite, or a full size sampler pack to pick a favorite for yourself!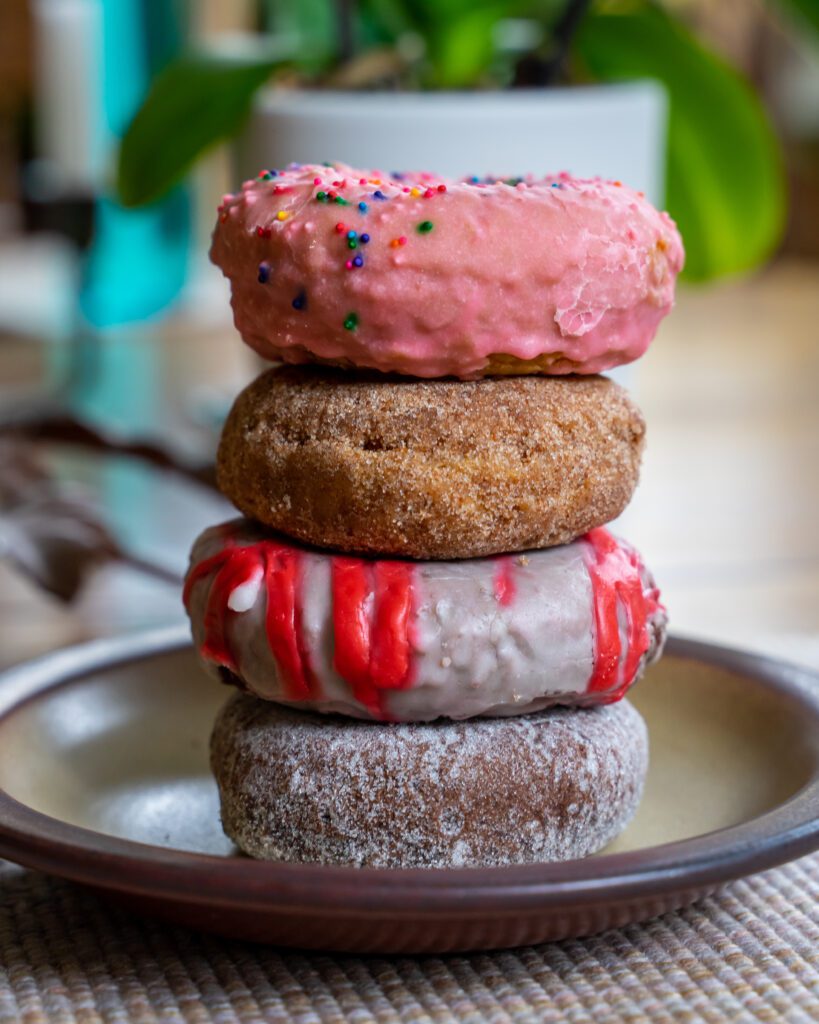 Senza Gluten Bakery
One of my favorite gluten free bakeries in New York City, Senza Gluten, recently started shipping their baked goods nationally and I could not be more thrilled. You can get their muffins, scones, biscuits, cookies, and more. Plus, just about every kind of bread that you could possibly imagine. 
Shipping is prohibitively expensive to the West Coast, though. Like, $40 expensive.
If you're on the West Coast, opt for New Cascadia instead for bread, and Flour Craft for pastries. 
They ship Mondays and Tuesdays, which means you need to have your order in by Sunday at midnight EST (that's 9pm for my West Coast peeps).
Odd Bagels
Bay Area represent! They're from the Bay Area here in California, and they make incredible gluten free bagels that are perfect for breakfast on a cold winter morning. I ordered my first pack early in March, and have made several orders since then. Order two packs and get free shipping!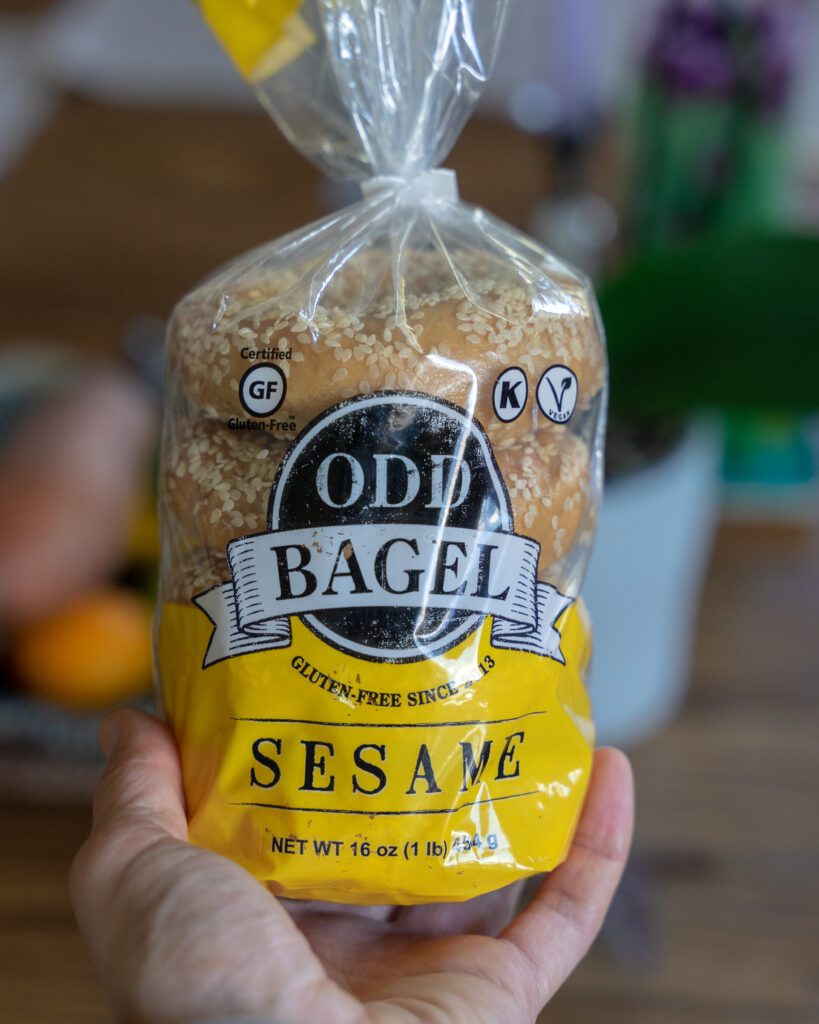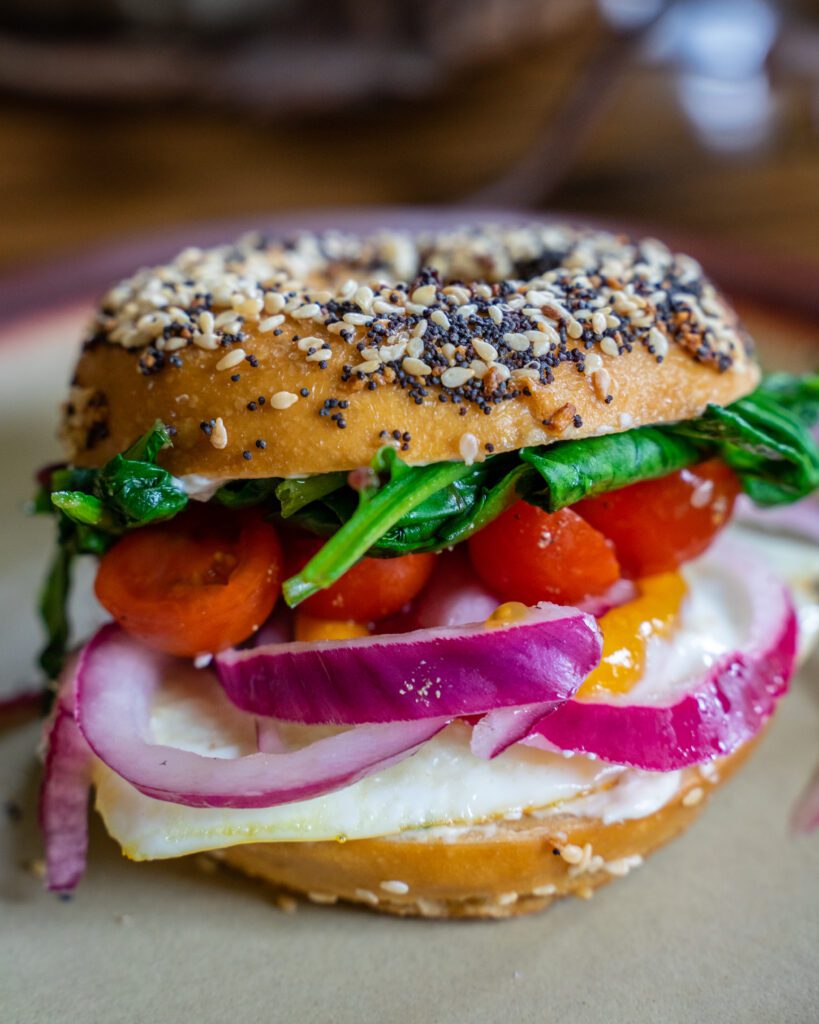 Wow Bakes
I recently discovered Wow Bakes while we were exploring gluten free Los Angeles, and got to meet Sharon, who is the owner, founder, baker, deliver-er, and probably some other things I'm missing behind Wow Bakes. She hand makes all orders personally, and delivers in the LA area along with shipping some products nationally. 
The sourdough pop tarts are INCREDIBLE. Like, seriously. Imagine a pop tart, but it's light and flaky like a pastry, not hard and dense like cardboard. That's what the sourdough pop tarts are like. Order those, for sure. 
But also look at the sourdough bread, bagels, chocolate chip cookies, and more that are all made with love by Sharon and her delicious sourdough.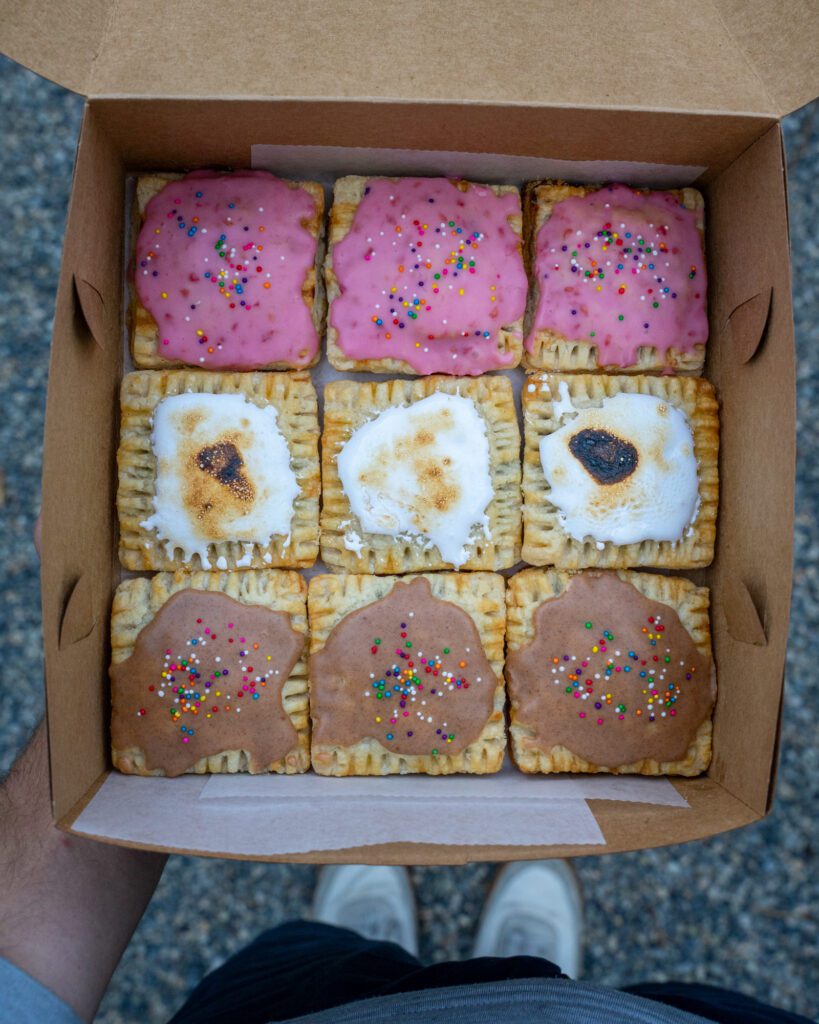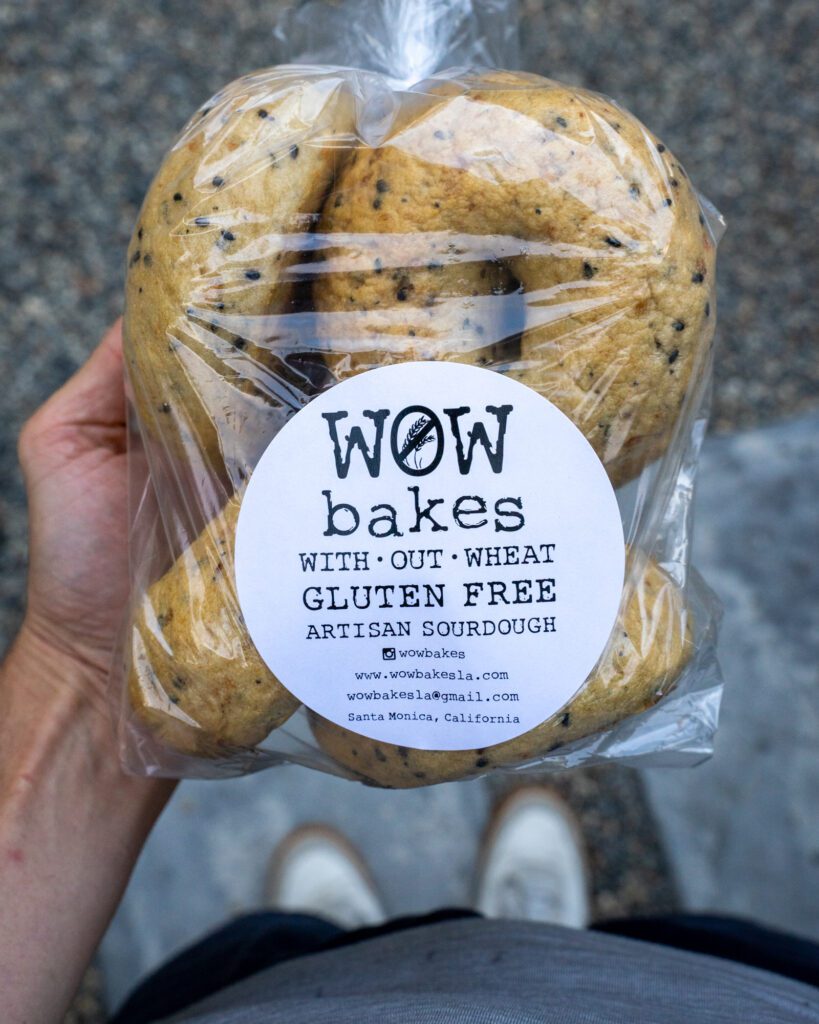 Experiential Gifts
In general, we gravitate towards giving experiential gifts. We're known for vouchers for everything from a cider-making class to Golden State Warriors tickets.
Given the state of the world, experiential gifts are a bit trickier this year. But we've recently discovered online Airbnb Experiences (even though they've been around for the better part of a year now), and realized that a lot of the amazing Airbnb Experiences we've done this year in January and February are also available online! Mezcal tasting, the history of Medellin, Colombia, and a Mexican cooking class!
Here are five Airbnb Online Experiences that are inspired by our travels, particularly in Mexico and Colombia in early 2020, that would make an awesome experiential gift.
A note here – we've done the in-person version of almost every single one of the Online Experiences below in 2020 during our time in Mexico City and Colombia.
I can personally vouch for each of the hosts, from Ricardo, a coffee professional in Mexico City working on building a coffee empire that elevates Mexican Coffee and its producers, to Sebastian, a one man show (who now has his brother on the team) running a business telling the story of how hope and investment has transformed Medellin, Colombia from one of the most violent cities in the world into one of the most forward-thinking and innovative. 
Most of these are food-related (no surprise there), and the way it's going to work is they'll tell you what you need to go buy, and you go through the recipes together and make tacos, arepas, or cocktails together. It's a fun take on a cooking class that I think you're really going to like.
Inspired by Mexico City
We personally did each of the in-person classes for all three of these experiences, and highly recommend both the in-person version when it's safe, and the online version in the meantime. I'm giving people in my life one of these for Christmas – shhhh don't tell.
Make Mexican Street Tacos with a Pro Chef: We did Graciela's cooking class at her gorgeous space in Roma Norte on our latest trip to Mexico City (you can read about it here) and still use some of her recipes today. We loved it.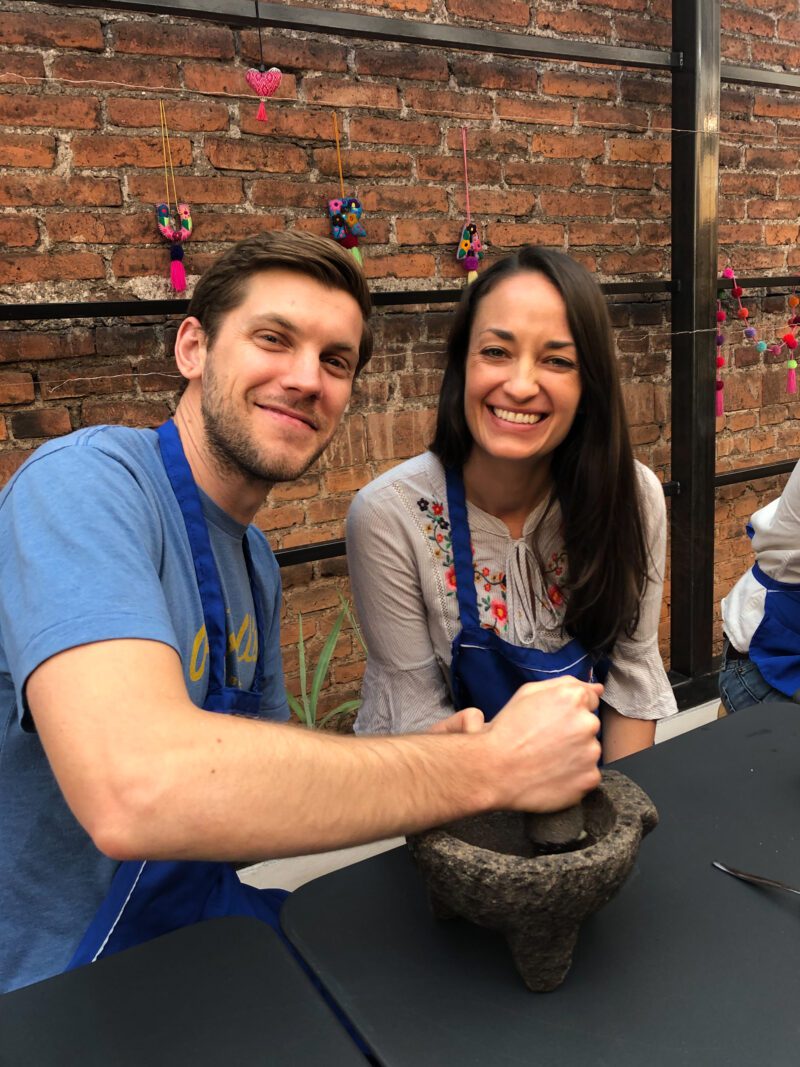 Coffee Masterclass: I had a one-on-one session with Ricardo in Mexico City because I was the only one who booked on a random weekday. I thoroughly enjoyed learning about Mexican coffee, which I didn't know much about beforehand but now I see more and more of it around. Great for coffee lovers!
Mezcal & Tequila Cocktail Masterclass: I mean, you know what makes the holidays better? Mezcal. We learned to love mezcal at their in-person class, where you get to try six different kinds and learn all about it. I never knew mezcal could be floral! Anyway, this one is focused on making cocktails, but you learn all about mezcal and the history and cultural significance around it in Mexico. 
Inspired by Colombia
We did all sorts of Airbnb Experiences in Colombia, and were excited to see that a couple of our favorites have pivoted to online versions. Here are two – we did both of the in-person versions while we were in Colombia in February and early March.
Cooking Colombian Empanadas & Arepas: We did a cooking class at their restaurant in Cartagena, Colombia on our six week Colombian adventure, and highly recommend learning to make empanadas and arepas with them, which are absolutely delicious. You'll need to track down some P.A.N. – which is pre-cooked cornmeal used for arepas (find it on Amazon). 
Medellin: From Violence to Innovation: We did the in-person version of this experience with Sebastian back in February, and it was excellent. A highlight of our entire time in Colombia. You'll definitely learn all about Medellin's turbulent history, including the part that is now seemingly in-vogue thanks to Narcos, but my favorite part was that you'll then turn your attention to the future and talk about the journey from then to now, when Medellin is among the most progressive and forward-thinking cities in Latin America, if not the world. 
Here are a few more that caught my eye that would be great for gluten free foodies:
Click here to see all the Online Experiences that Airbnb has to offer
Actually Useful Travel Gifts
We both love practical gifts. What, exactly, do we need a travel pillow for? We don't even own a couch (sorry in advance mom if you got us a travel pillow).
Here are six super practical and useful gifts for all travelers that we used ALL THE TIME in this year while we've been on the road. 
Anker Portable Battery
After spending four months on the road living in a Honda Odyssey without electricity, I'm pretty sure we would not have survived without our Anker Portable Chargers. We would charge them as we were driving (or during our brief Airbnb stays), and they hold enough power to charge your phone at least four times. It's something we always travel with, and highly recommend having one on your next road trip or international trip so that you don't find yourself sitting down on a 10 hour flight and realizing your headphones are dead. 
Collapsible Water Bottle
We've been on team Platypus since about 2015. We each have two of their water bottles, and use them every single day on the road. They're perfect for both outdoor adventures and international travel because you can fill them up, drink them, and then roll them up and stuff them in your backpack without taking up too much space. Plus, they're super light weight.
Pro-tip: We've found that the ones with handles, while useful, tend to start leaking quickly. We've never had this version leak, and we've had them for more than half a decade. Except that time I dropped one when it was full and the lid exploded. That one certainly leaked. 
Kindle Paperwhite
I love real books, and I was admittedly a little hesitant when we decided to make the switch to a Kindle earlier this year. "What are you going to do? Carry six books with you to Colombia?" Instead, we invested in a Kindle, got a library membership at our local branch, and now we have access to the library's entire catalog from anywhere in the world. We love our Kindle Paperwhites, and have the version that includes ads, which is significantly cheaper. The ads are really not that bad – it's half actually useful book recommendations, and half trashy romance novel recommendations. So, for some of you, that's probably 100% useful recommendations. 
Patagonia Nano Puff Jacket
Oh look, a recommendation for a Patagonia jacket. HOW ORIGINAL.
Here's the deal (*Joe Biden voice*), I've literally worn my Patagonia Nano Puff jacket almost every single day this year. In Mexico. In Colombia. In San Francisco. In Seattle. On our road trip. It's the perfect jacket for traveling. It keeps you plenty warm, especially if you have other layers on, and it packs up into a little ball that is easy to stuff in your backpack or hiking pack. 
It's the perfect jacket. I stand by it. Alysha likes hers so much she has TWO. But the green one is for urban-chic, the black one is for hiking and outdoor adventures (I might have the colors mixed up here). 
A Scott's Cheap Flights Subscription
When I think of uber-useful travel items, one of the first things I thought of is a Scott's Cheap Flights subscription. I've been a premium member for years now and if you're planning on traveling internationally or domestically in the next 6 or so months, it's a no-brainer.
Here's how it works. You sign up, tell them what airports you want to see deals from (we do SFO and OAK), and then they email you amazing flight deals to all sorts of destinations, including Europe, Asia, Australia, and South America. And recently they even added domestic flights, which pings you when there's a flight sale for a specific time period from your home airport.
Generally, it's best for shoulder season or offseason fares, when you'll find some STEALS, but it seems like they send peak summer deals more and more frequently these days (in early 2020, anyway).  
It'll cost you $39 a year, which pays out the second you book a single flight using one of the deals they send you. Like I said, no-brainer if you're planning to travel in the next year or so. 
For example, when we went to New Zealand, I was constantly checking flight prices and they were in the $1300 range. Then, one day, I got an email from Scott's Cheap Flights. There was a flight for $650 available for our dates. BOOM – $650 saved for under $50.
It's a great gift to give this year, knowing that once we are safely able to, nearly all of us will be getting out there and making our travel dreams come true. Why not save a few hundred dollars while you're at it?
Check out Scott's Cheap Flights here. 
National Parks Pass
Maybe you live near some amazing National Parks (looking at you, Seattle). Maybe you're planning a road trip for next summer (pssst! Check out this Utah National Parks Road Trip we did this fall).
If you're planning on making it to 3 or more National Parks in the next year, which cost ~$35 a pop, a National Parks Pass pays for itself. We have had one for the last several years, and use it as much as humanly possible – we made it to 12 in the past year!
Get a National Parks Pass from REI here
Packing Cubes
Having lived out of a duffel for the better part of a year now, I can honestly say that I would have gone absolutely nuts without packing cubes. They're a great way to keep your bag organized on the road, whether it's a weekend getaway or a longer international trip. 
Now, where did I put my "party shirt" cube?