Add the Christmas Markets in Germany to Your Bucket List
The Christmas Markets in Germany during the holidays are magical. There is something about coming together with family and friends to celebrate the holidays despite the frigid cold is special, especially when glühwein, or mulled wine, is involved. That, combined with the beautiful lighting and buzzing atmosphere make them delightful and well worth being the focal point of your trip to Germany in the winter.
If you love all things Christmas, you should add visiting the Christmas Markets in Germany to your bucket list. But it's not the American version of Christmas, with stressful shopping trips and rampant consumerism. It's the parts of Christmas that are actually important, like connecting with friends and family and an atmosphere of holly jolly holiday cheer.
My little brother and I took a trip around Christmas 2017 to explore the best of Germany's Christmas Markets. Our trip included stops in Munich, Nuremberg, Rothenburg ob der Tauber, and Berlin, and we loved every minute of the special atmosphere that you can only find at the German Christmas Markets.
You'll find some inspiration for visiting Germany's Christmas Markets in the winter below.
Planning a Trip to German Christmas Markets
You can visit German Christmas Markets from late November through Christmas Day in most cases. Some cities, like Berlin, run through New Year's Eve.
There is a Christmas Market in most German cities. You might think December is not a popular time to visit Germany, but you would be wrong. People from across Germany and Europe flock to Germany's biggest cities in December to visit the Christmas Markets despite the low temperatures and wet weather. Expect crowds in the big cities, which adds to the buzzing, cheerful atmosphere.
Dress warm, wear layers, and bring a nice pair of boots.
German Christmas Markets are held in city squares, and you'll find a bunch of options within the same city. There will be tens (in some cases, hundreds) of booths selling everything from food, like sausages and pretzels, to pottery and Christmas trinkets that make amazing stocking stuffers. They are great for all ages, including kids. For example, at the Nuremberg Christmas Market, you'll find a whole section of the market dedicated to kids.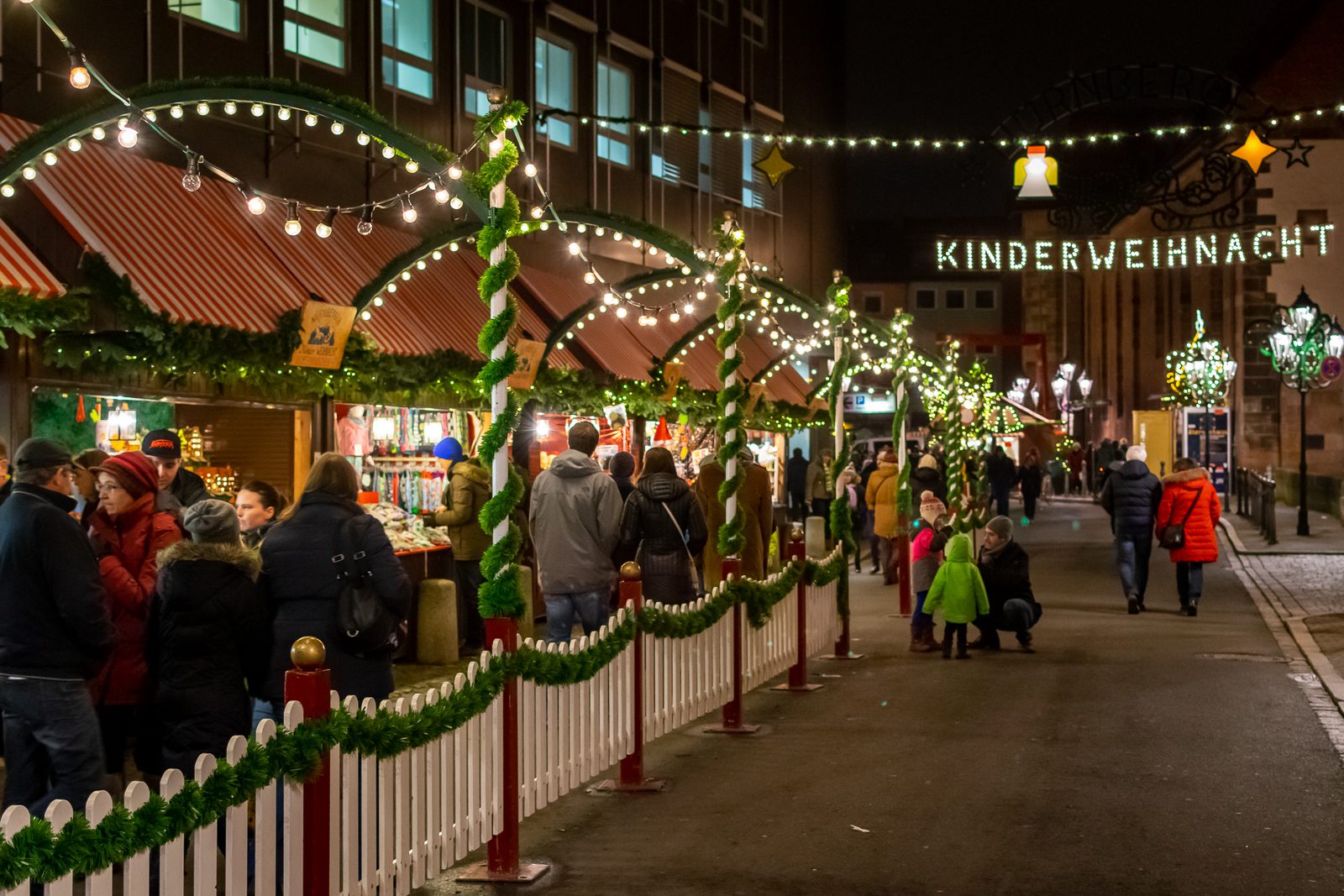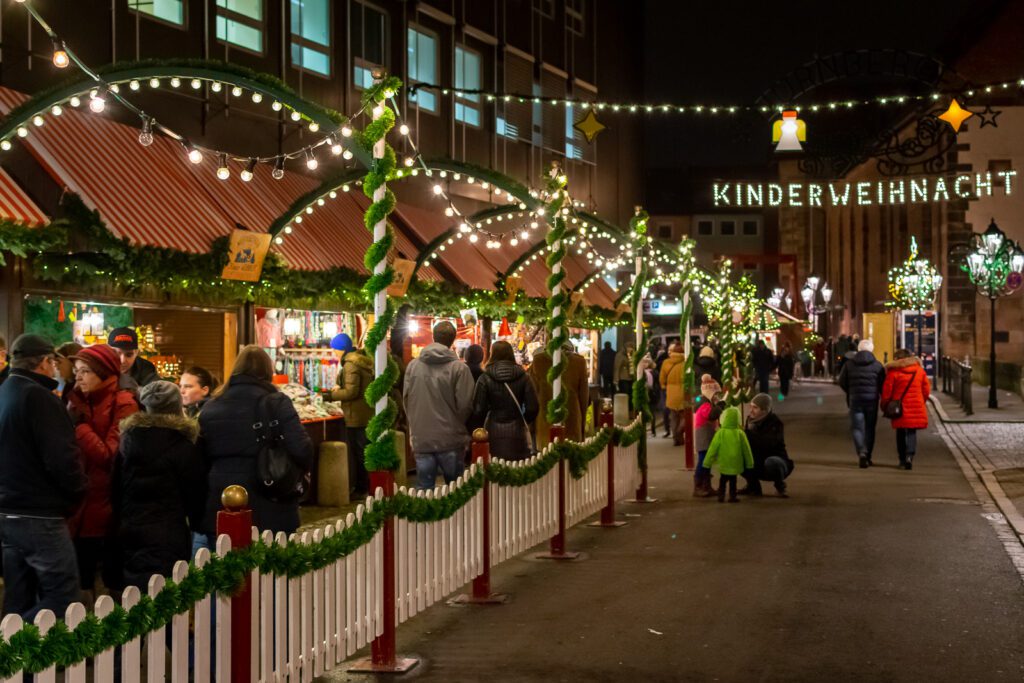 Make sure to plan ahead – buy your flights, hotels/hostels/Airbnb, and even train tickets sooner rather than later.
In Germany, you can get big discounts on train tickets (called saver tickets, or sparpreis), which can be expensive especially for the long hauls, if you book ahead of time. More on that here.
I was struck by how different each city's Christmas Market felt. Nuremberg was vast and commercial, filled with tourists, while Munich felt more authentic.
Visit a mix of big cities, like Nuremberg, Munich, and Berlin, and smaller cities like Dresden, Freiburg, and Rothenburg ob der Tauber to get a nice mix.
Check out this great guide to gluten free Germany by Legal Nomads as a starting point for planning your trip.
Gluten Free Options at German Christmas Markets
There is very little, safe food for celiacs at the Christmas Markets in Germany. If you don't speak German, make sure to have a German Celiac Translation Card with you. Legal Nomads has fantastic translation cards, which is the one I use whenever possible. The longer explanation that includes cross contamination is well worth the $8.99.
If you're planning a trip to German Christmas Markets, you should plan on eating elsewhere.
The good news? Glühwein.
Glühwein is a warm mulled wine that is served at the Christmas Markets in Germany, and it is gluten free in most cases, though you should always ask. I asked multiple stalls in each city and they confirmed for me. It is usually red, spiced, and is served warm, which is perfect for December in Germany. You might also find weiss glühwein, a version made with white wine, which is a little sweeter than the versions made with red wine.
Most stands will charge a deposit of a few Euros for the glühwein mug that you get – when you return the mug, you will get your deposit back. If you really like the mug and think it would make a great souvenir, you're more than welcome to keep it.
Gluten Free Food Options at Christmas Markets in Germany
The risk of cross-contamination at sausage stands, which are peppered throughout every Christmas Market in Germany, is too high even if the sausages are gluten free. The people manning the stand are constantly handling bread and other fried foods that contain gluten.
I found a stand selling gluten free Lebkuchen in Nuremberg, which was phenomenal. You might be wondering what, exactly, is Lebkuchen? It's a traditional German holiday confection, tastes like spicy gingerbread cookies, and is made up of things like nuts (hazelnuts are a key ingredient), candied orange peel, a blend of spices, and chocolate or white glaze. Lebkuchen is what it looks like if you were to make holiday cheer a food. Ask the vendors about gluten free Lebkucken (use your translation card!) – even if they don't sell it there, they will be able to point you in the right direction.
The other gluten free food that you can find at most German Christmas Markets is roasted nuts. There are stands at every city's market selling everything from roasted chestnuts and hazelnuts to candied almonds. Make sure to show them your translation card and double check with each vendor.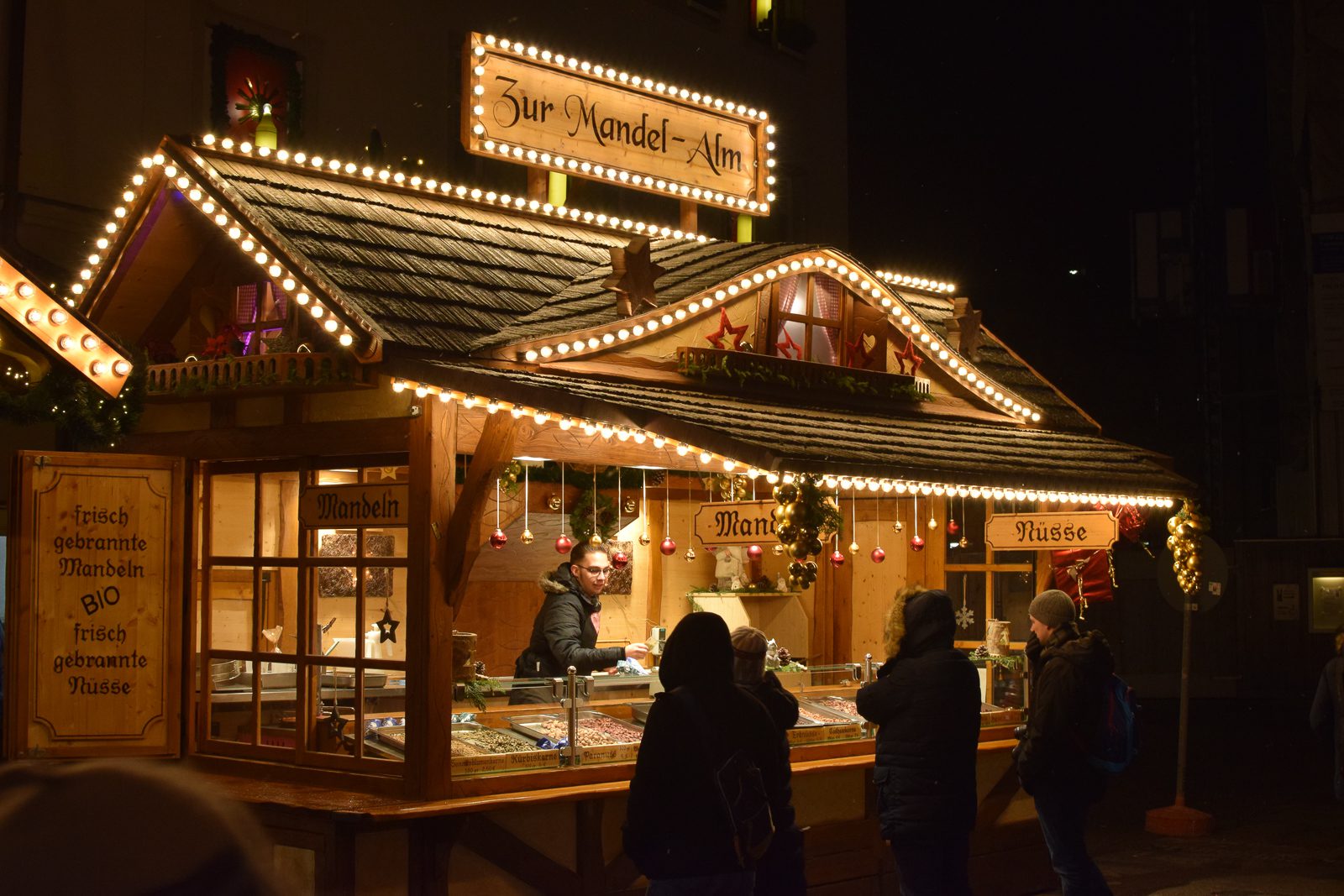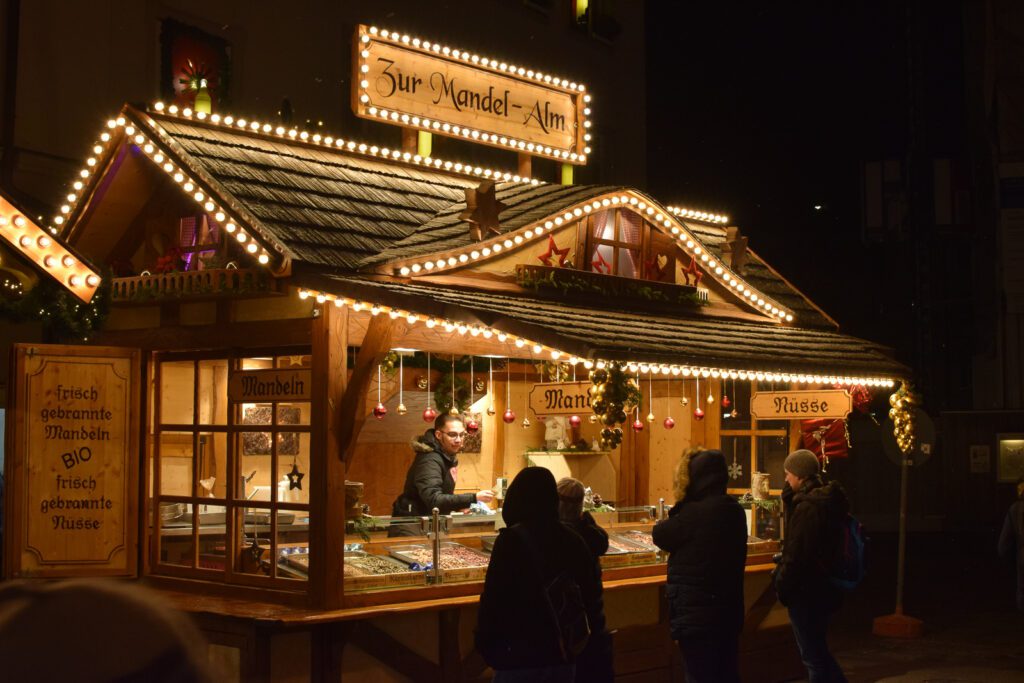 The Best City for Christmas Markets in Germany is Munich
I thought that the Christmas Market in Munich was the best, most traditional-feeling Christmas Market that we visited in Germany. There are markets scattered across the city, but the biggest one by far is in the main city square, the Marienplatz, with the picturesque Rathaus as a backdrop.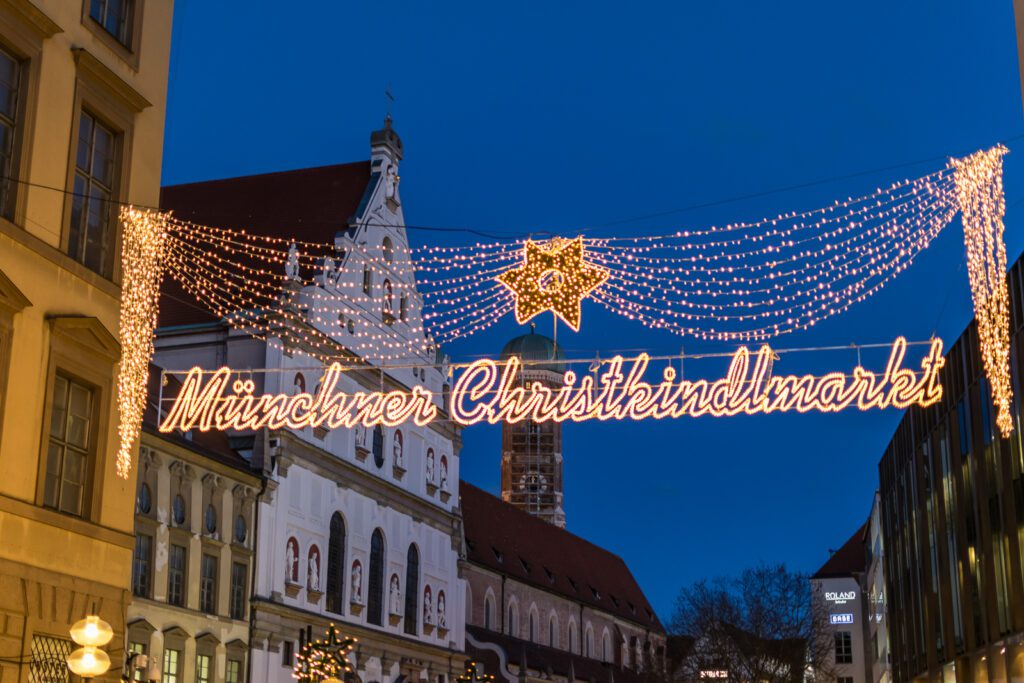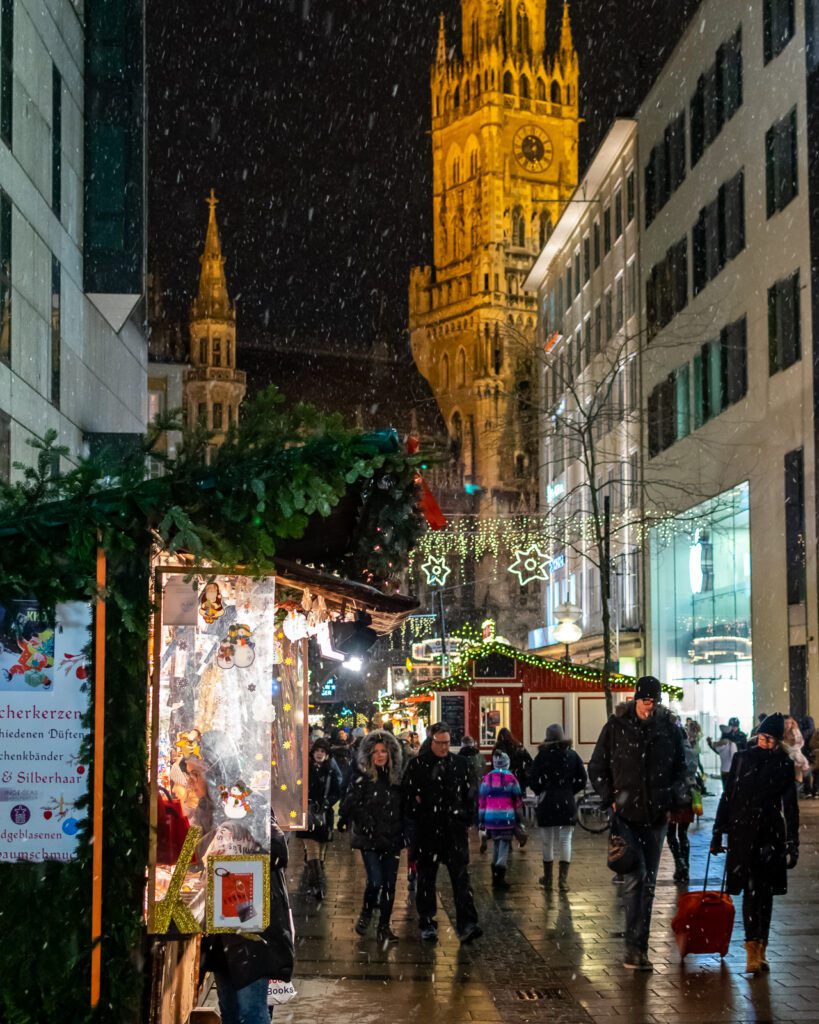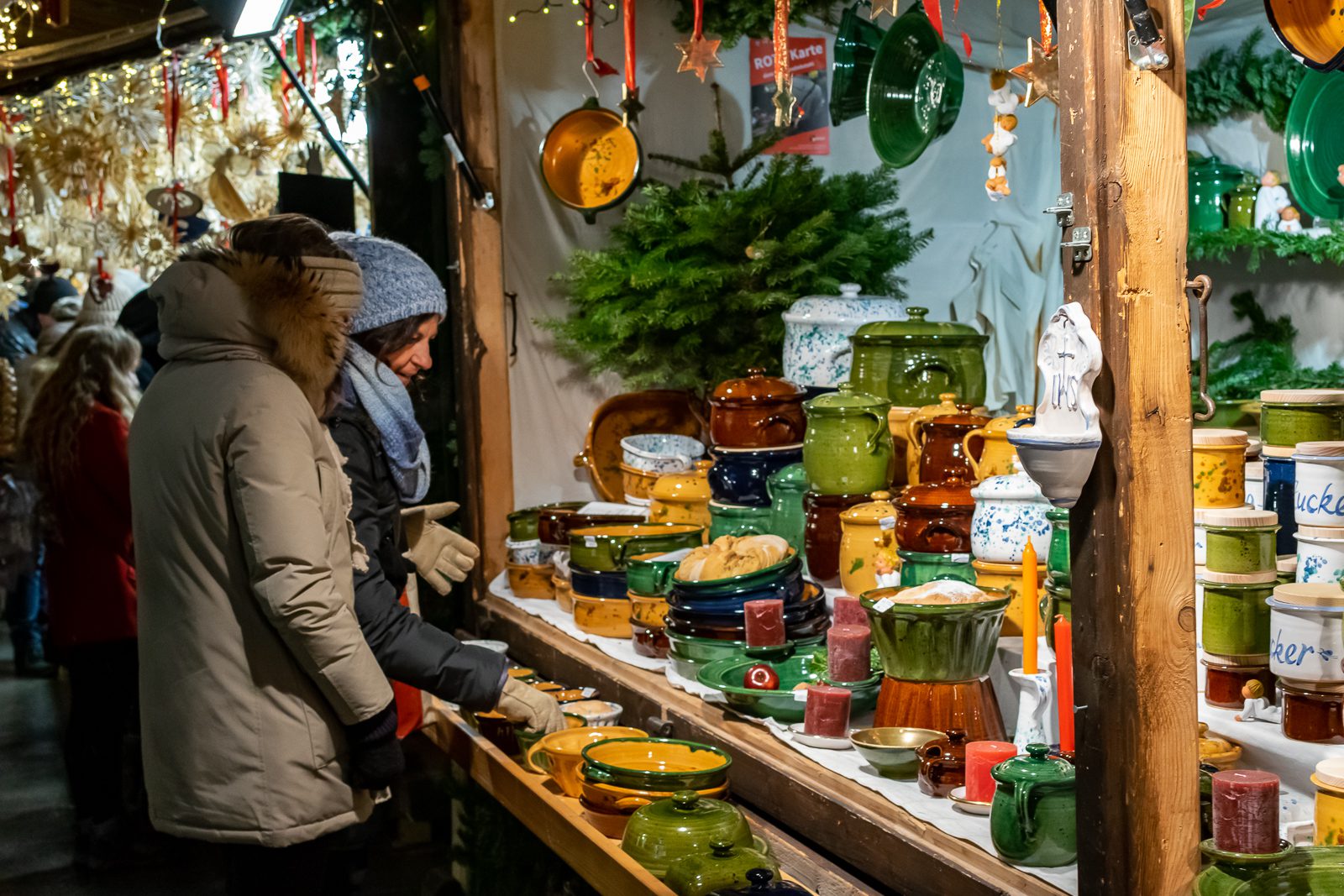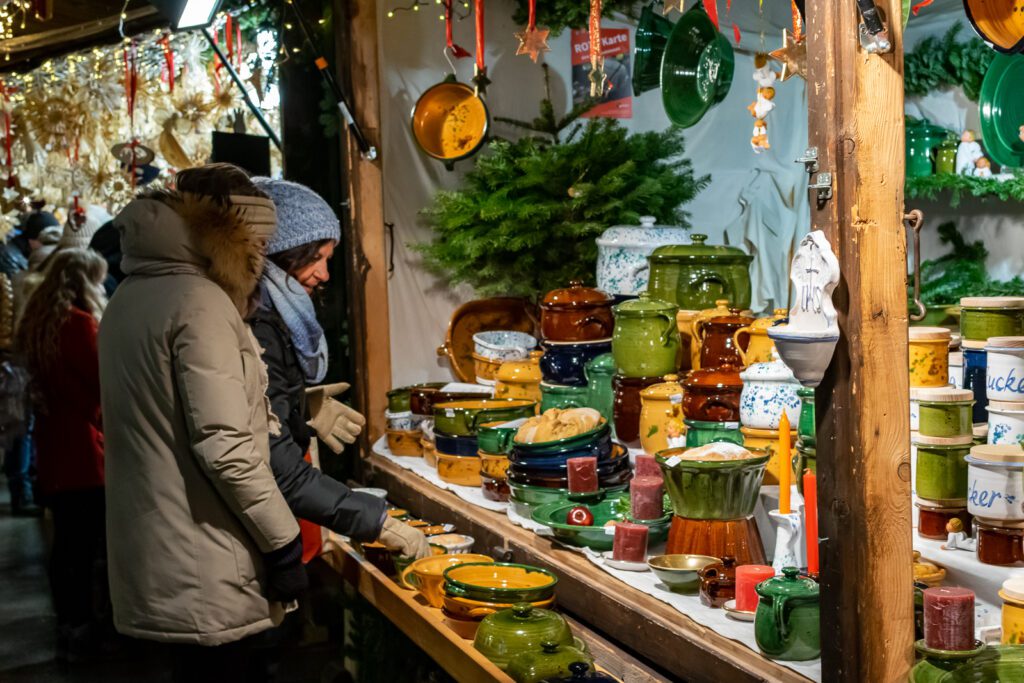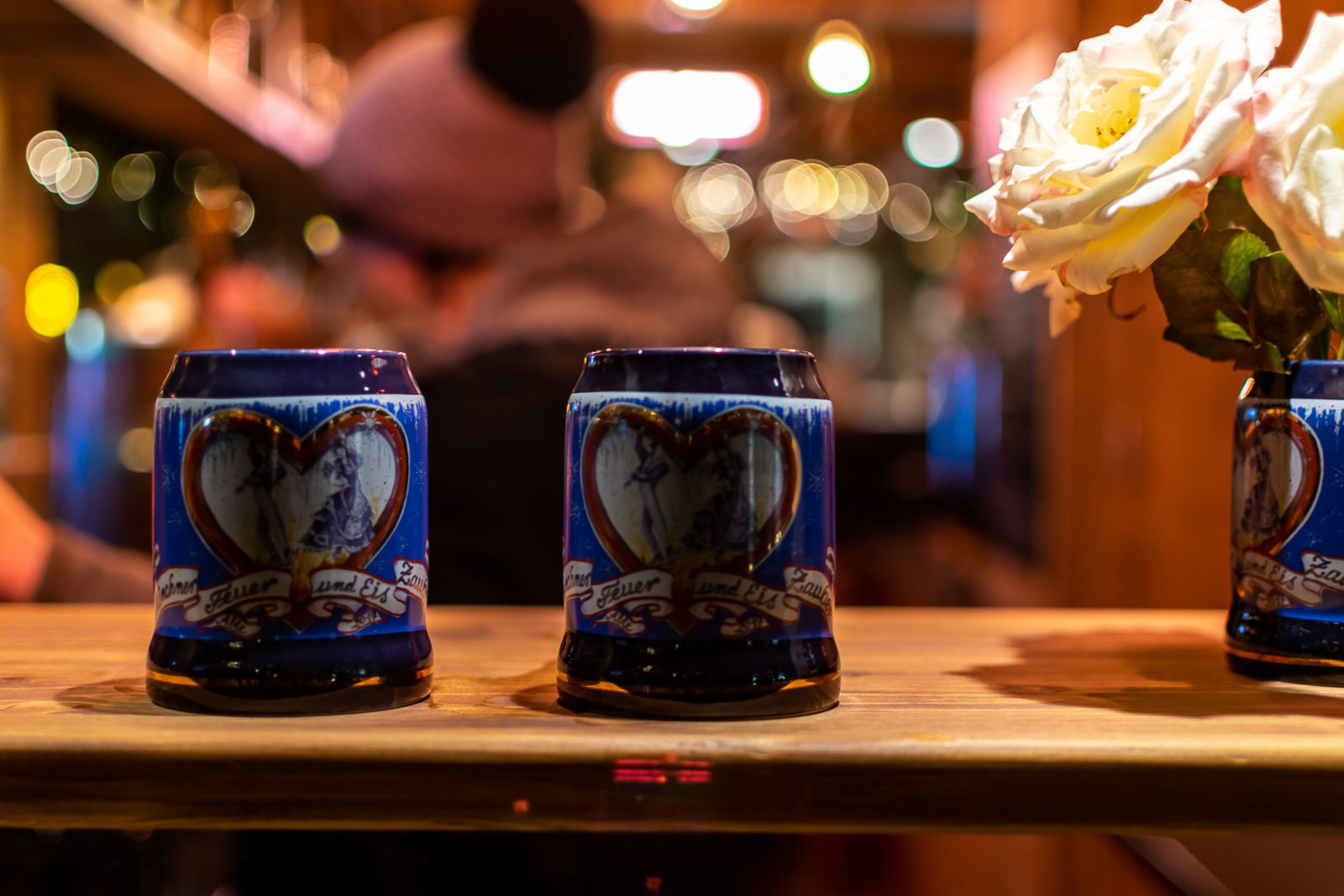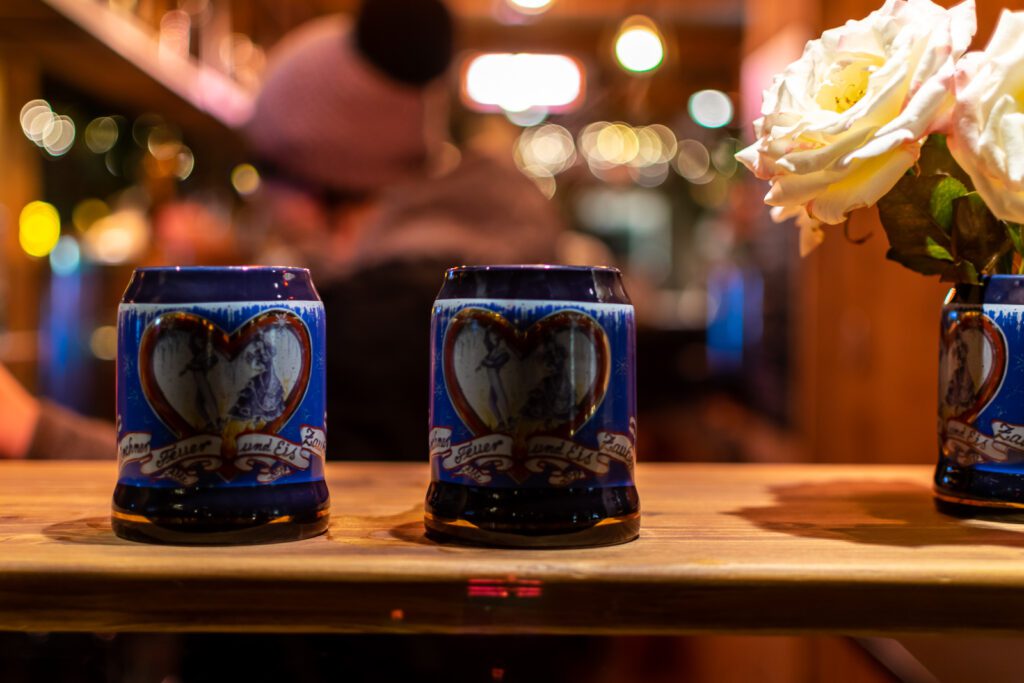 Germany's Biggest Christmas Market in Nuremberg
I was excited to visit Nuremberg's Christmas Market because it is the biggest Christmas Market in Germany, drawing over 2 million visitors every year.
It is a little overwhelming, with hundreds of stands spread across the entire city center, but the atmosphere was unbeatable.
Nuremberg is a one hour train ride from Munich, and three and a half hours from Berlin. If you are traveling between those two cities in the winter, it is worth stopping at the Nuremberg Christmas Market to see it for yourself.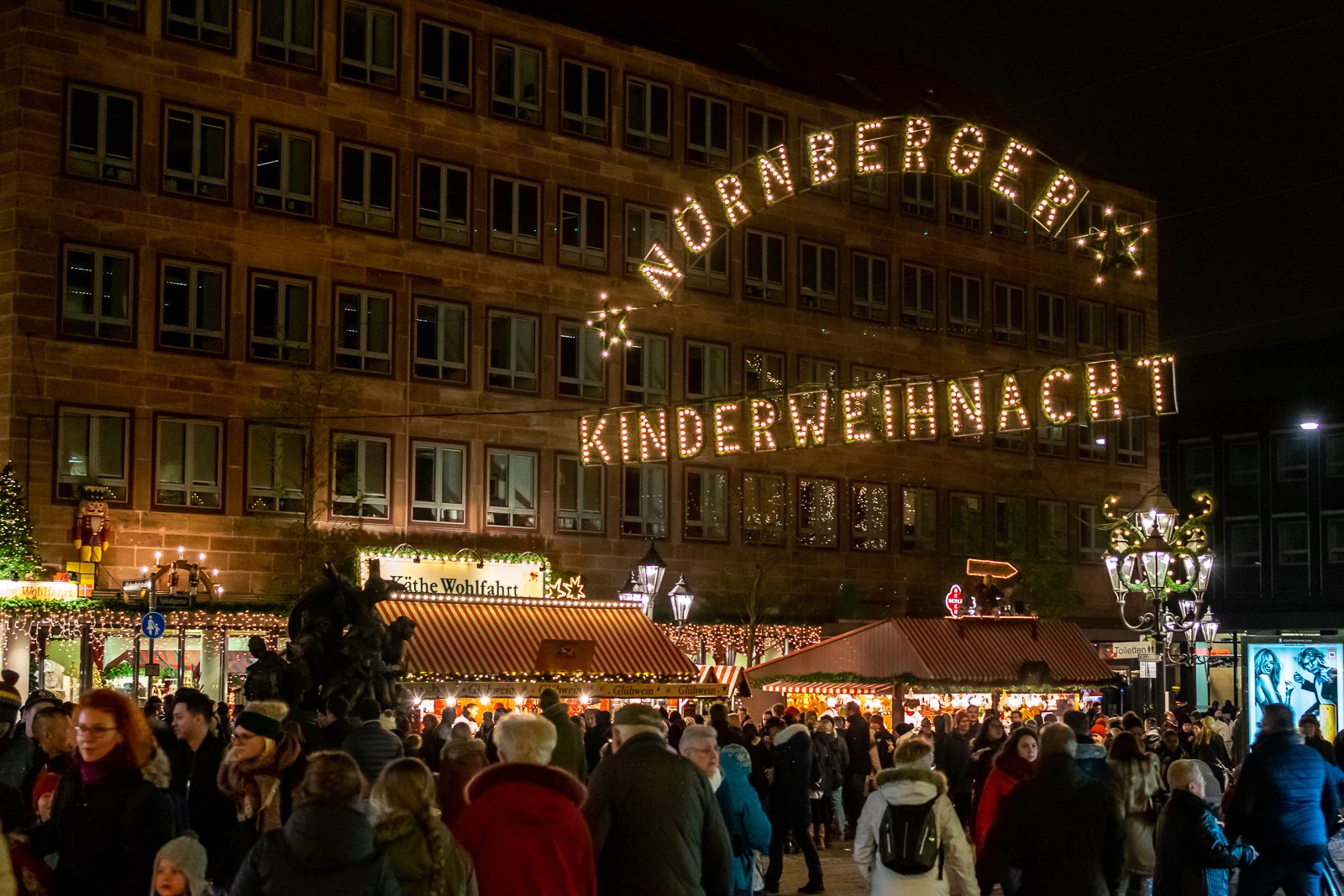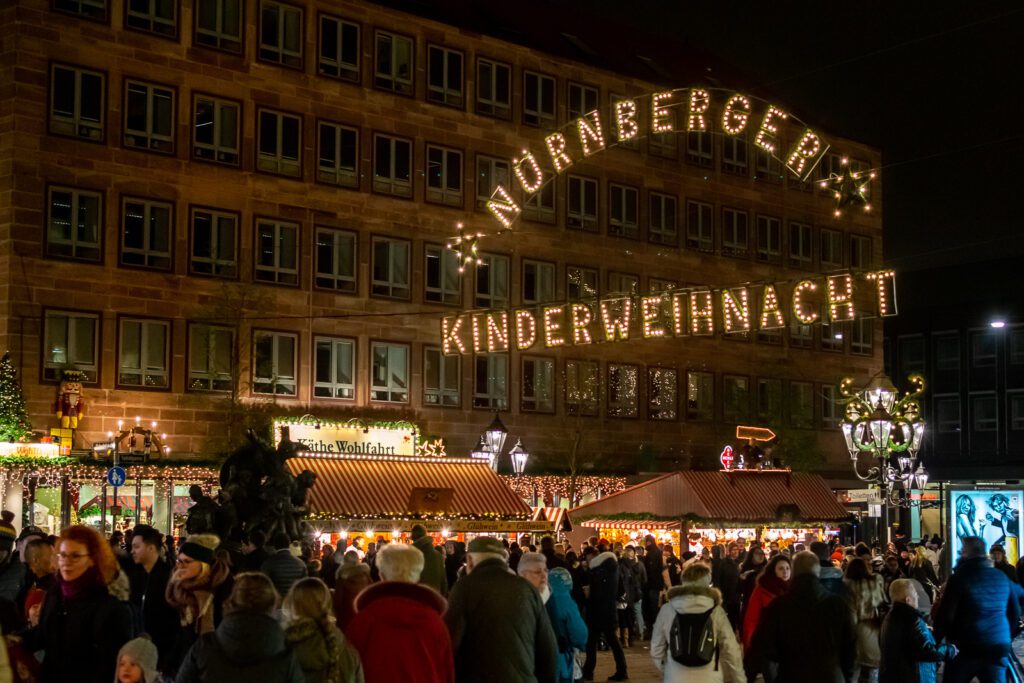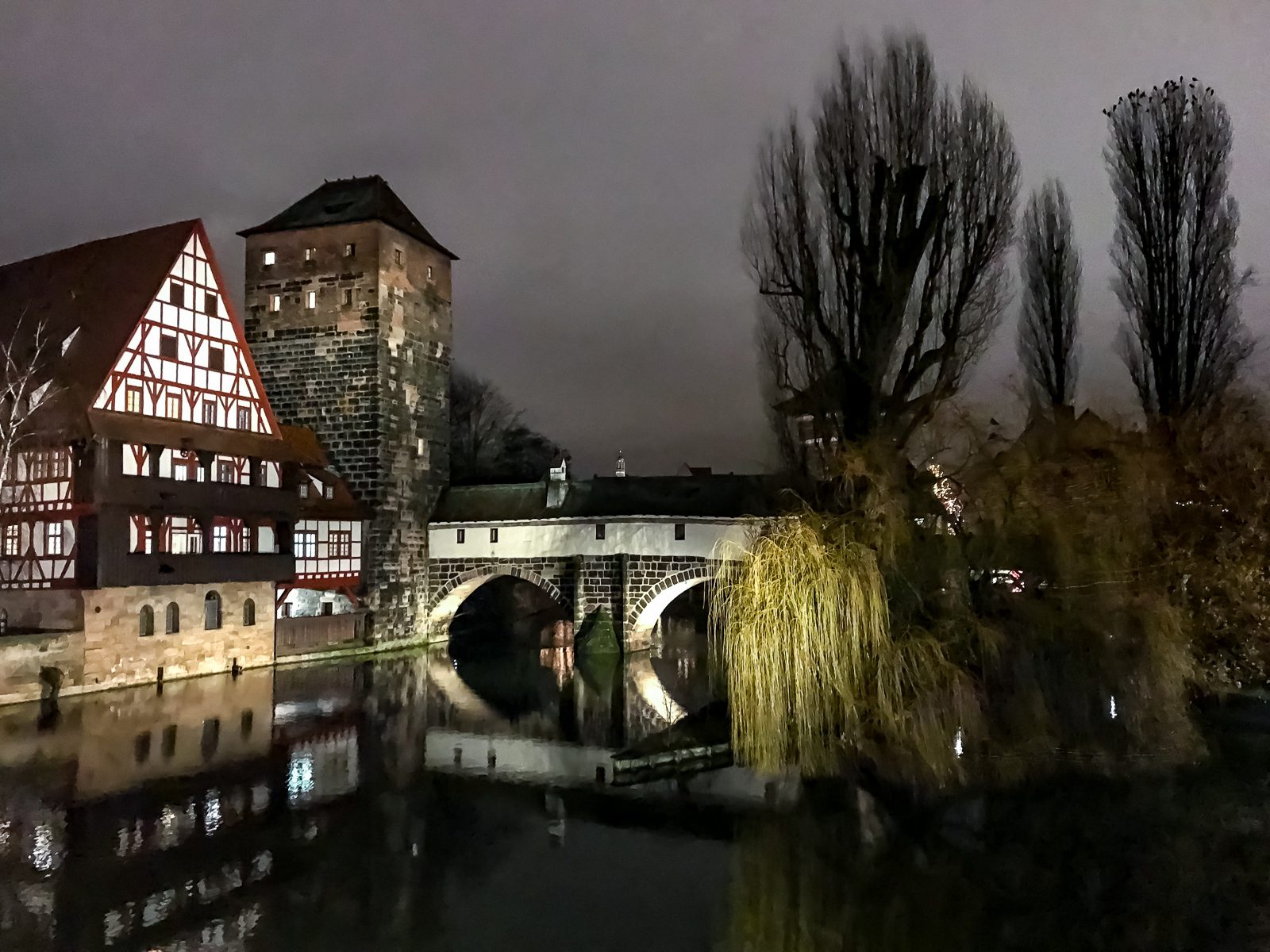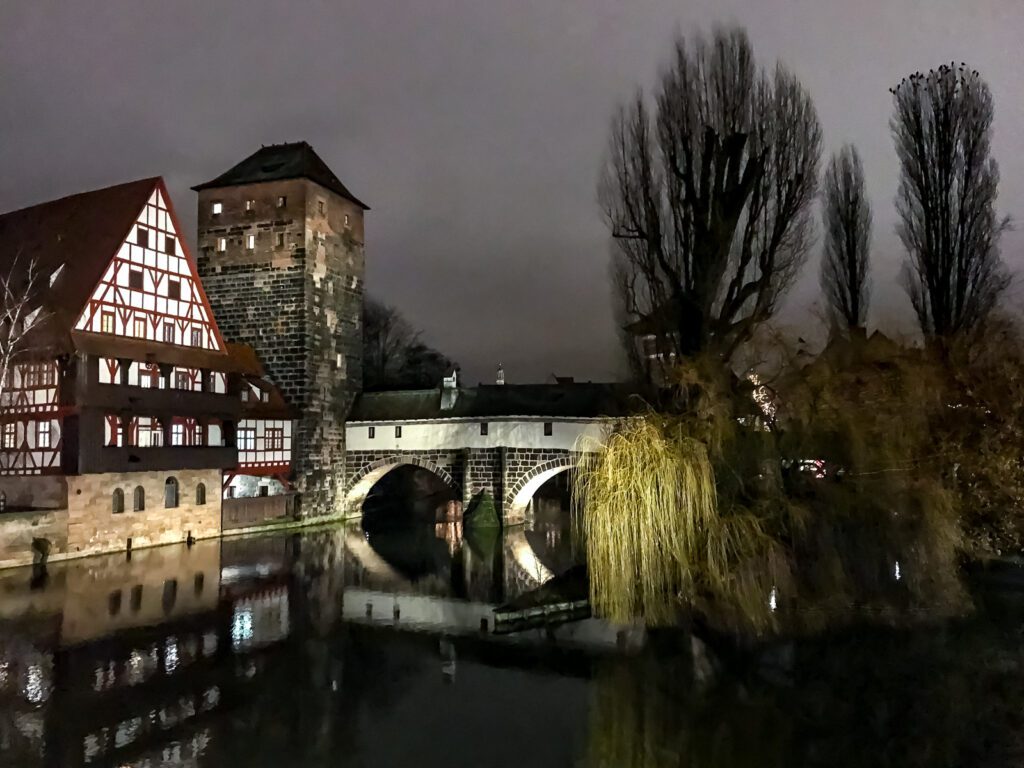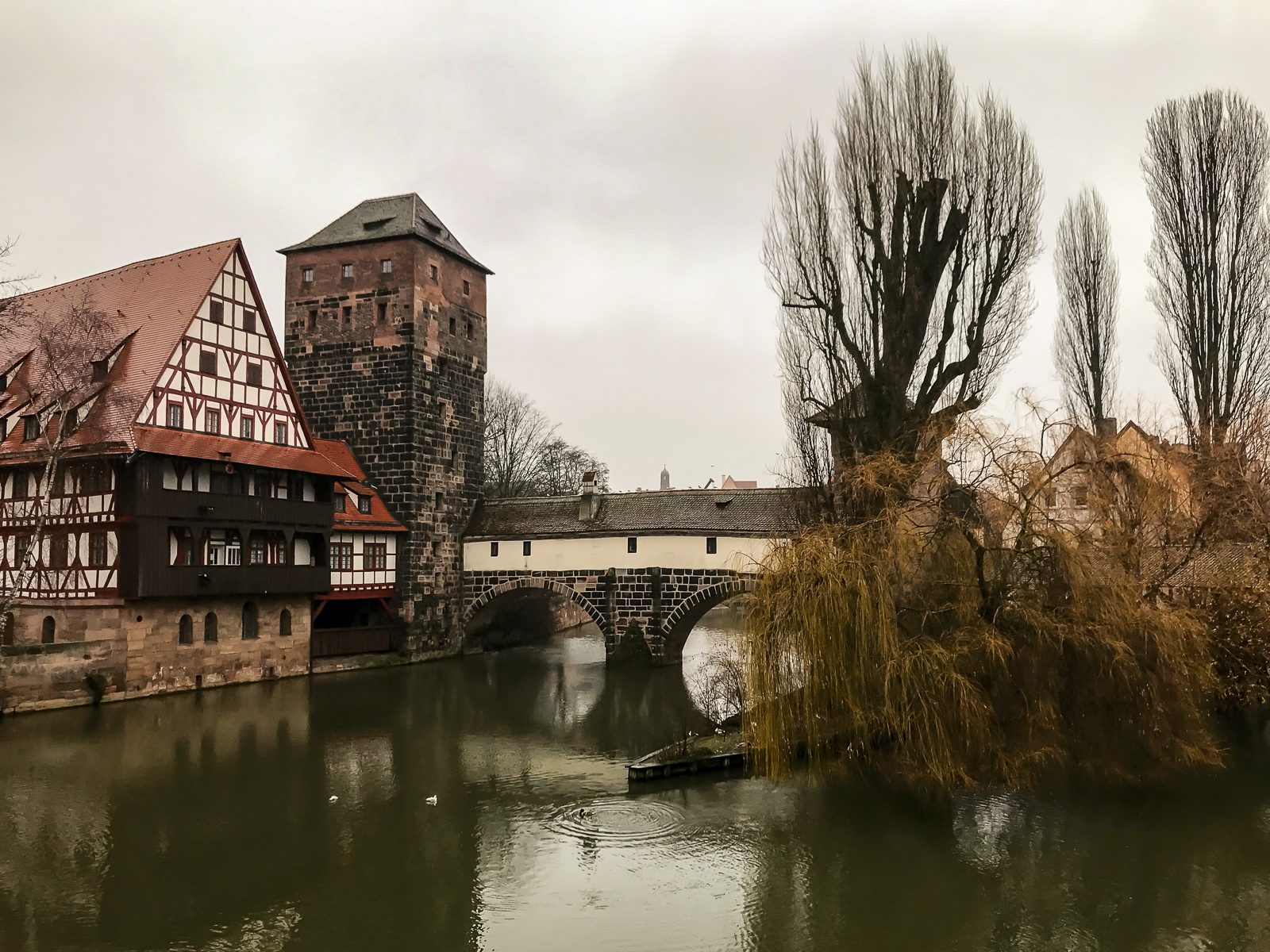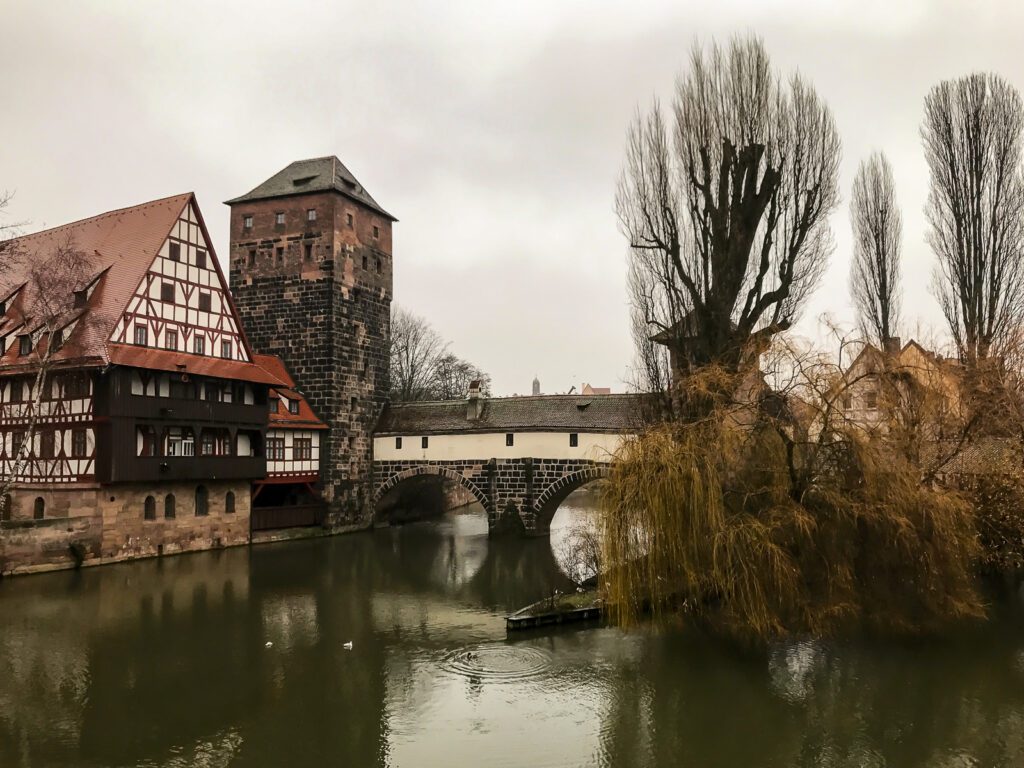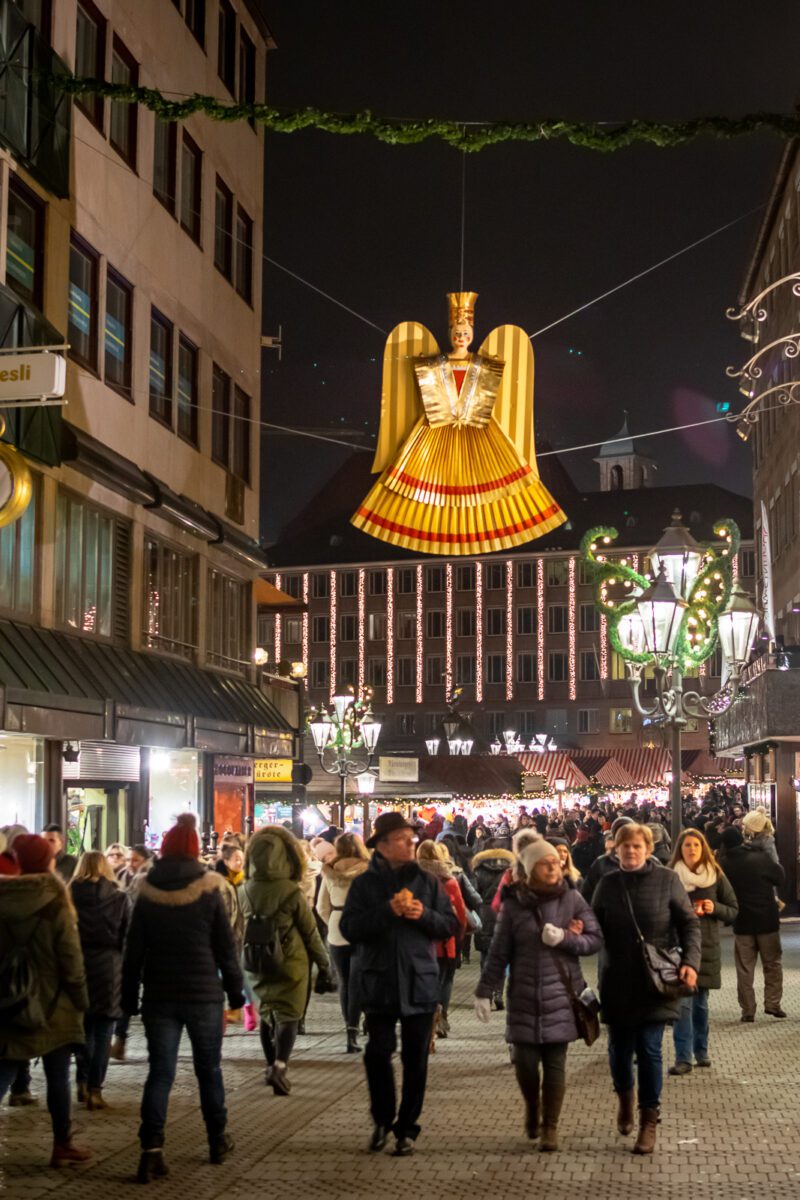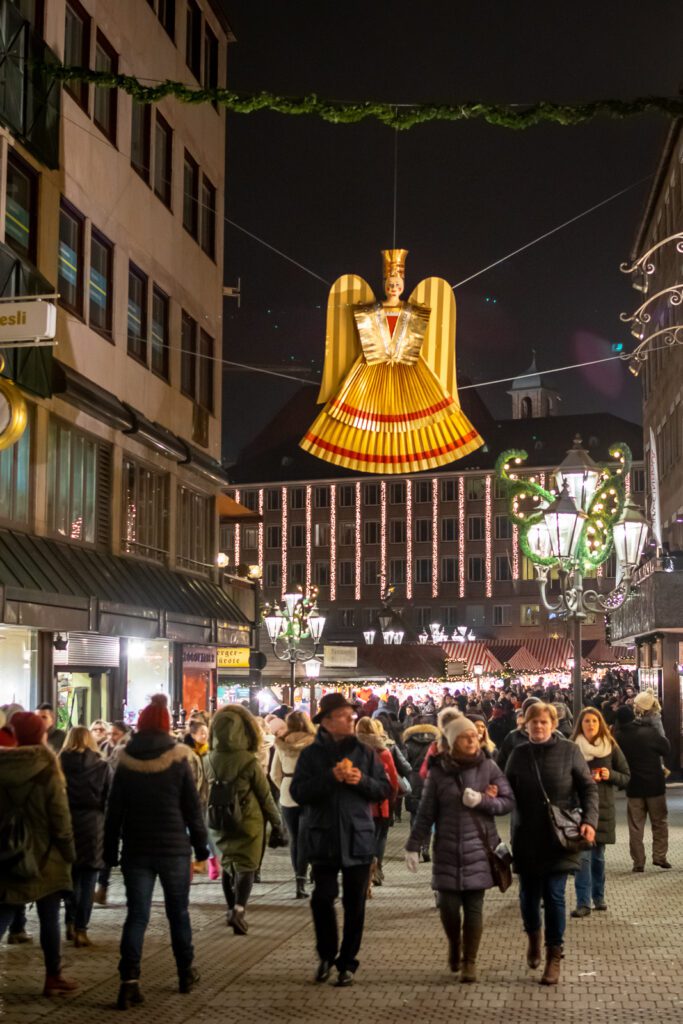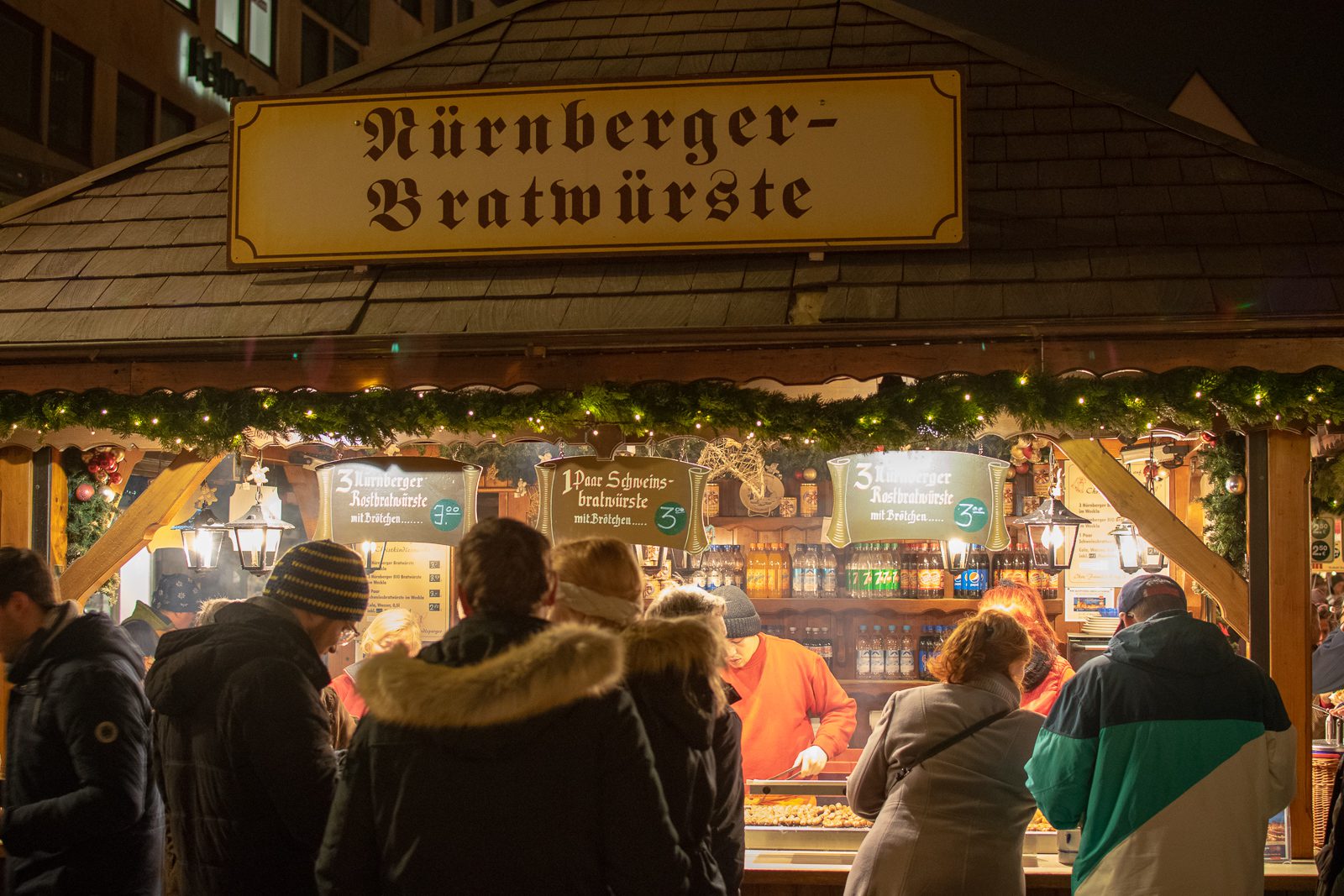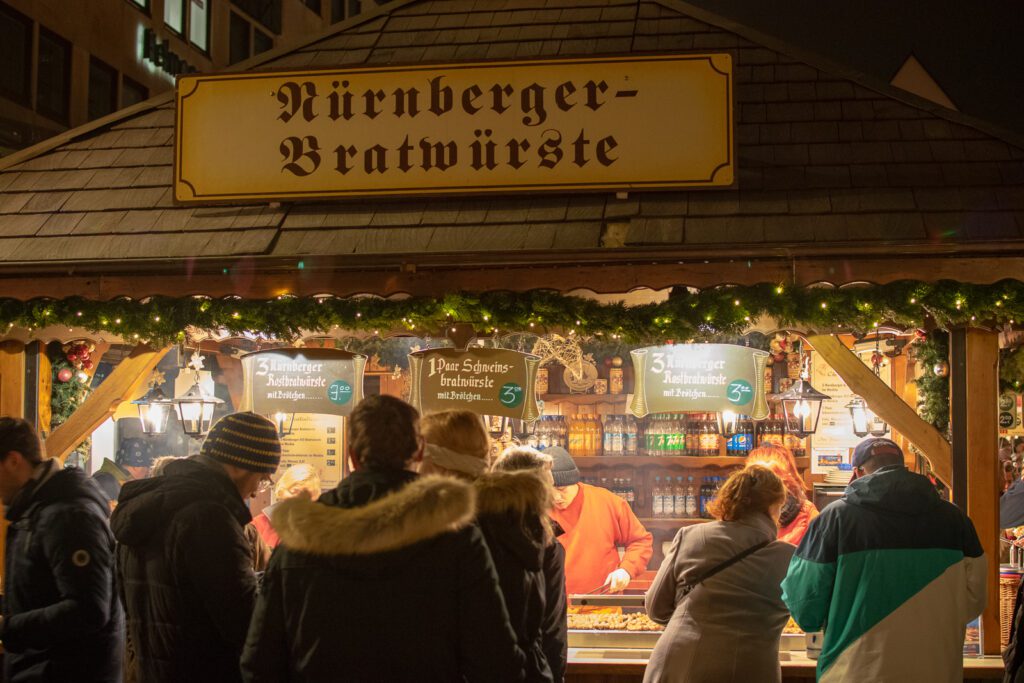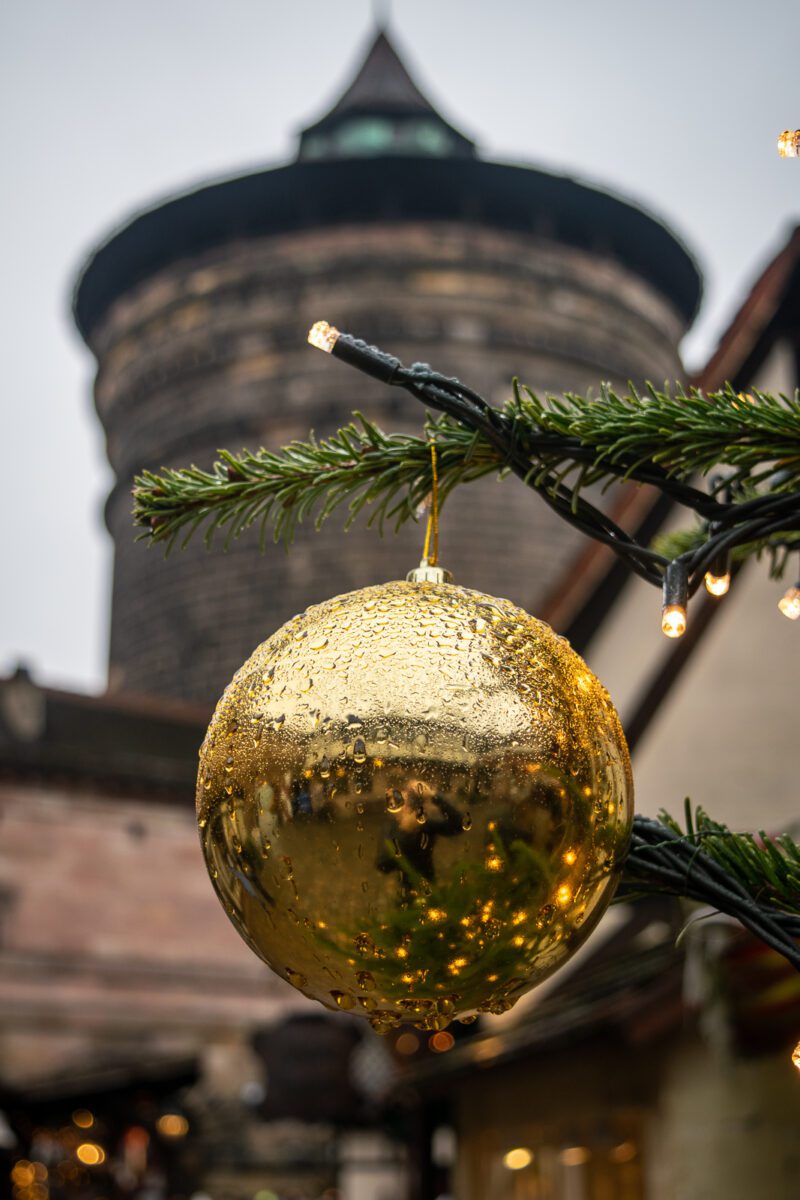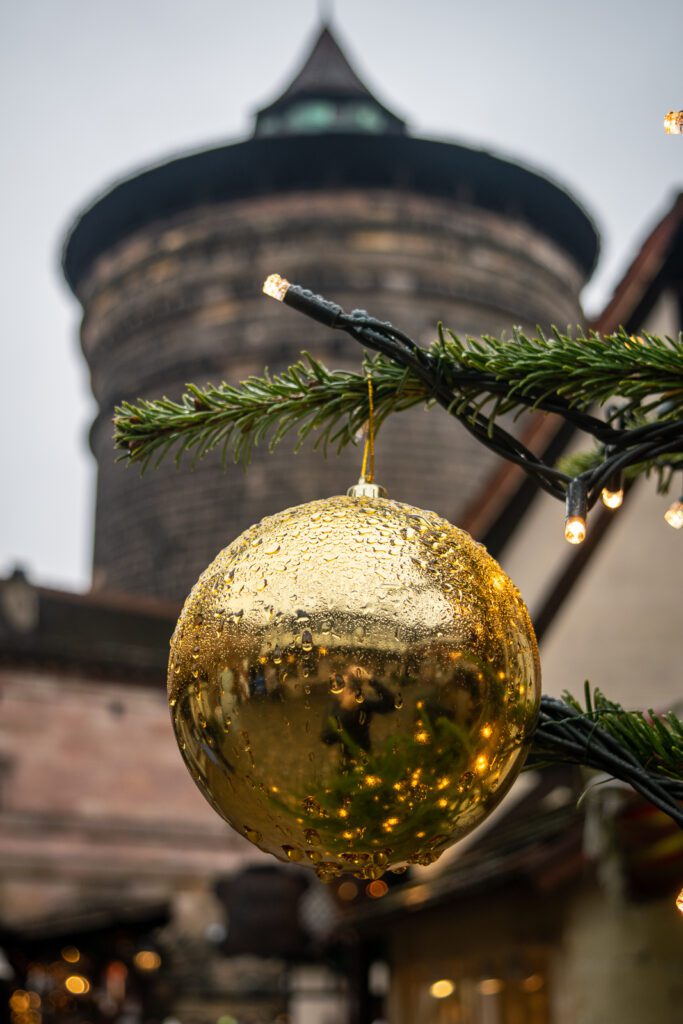 Christmas Time in Rothenburg ob der Tauber
Rothenburg ob der Tauber is a quaint town straight out of a fairytale. It is built for tourists. Around Christmas, it transforms into a winter wonderland.
The Christmas Market in Rothenburg ob der Tauber takes over the main square of the city, under the Rathaus. It's worth a stop, but probably only worth staying for one night. It's an easy train ride from Nuremberg, so you could even do a day trip.
While you're there, make sure to walk the city walls for stunning views of the surrounding countryside. The Nightwatchman's Tour at night is also a must-do if you stay overnight after the tourists leave.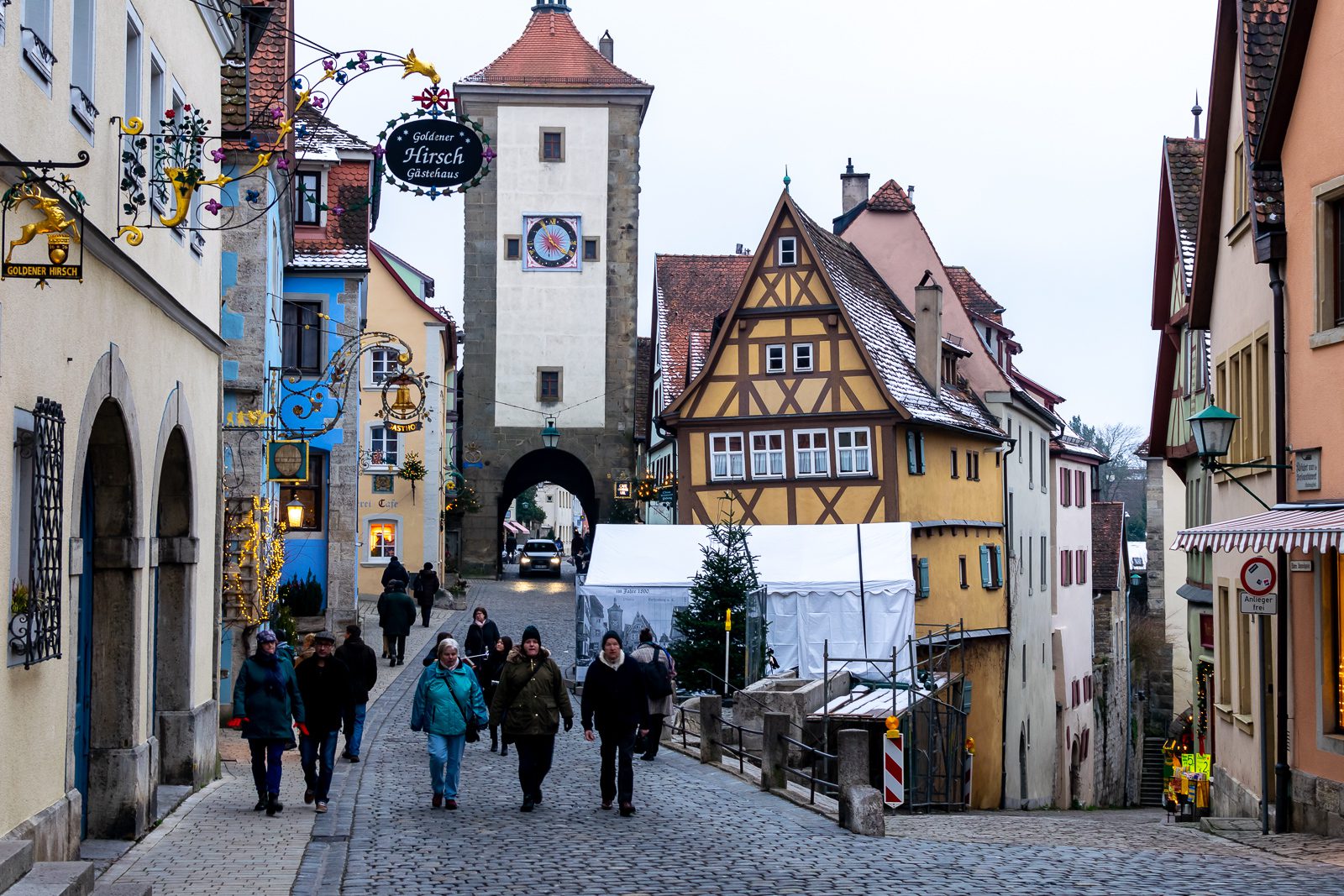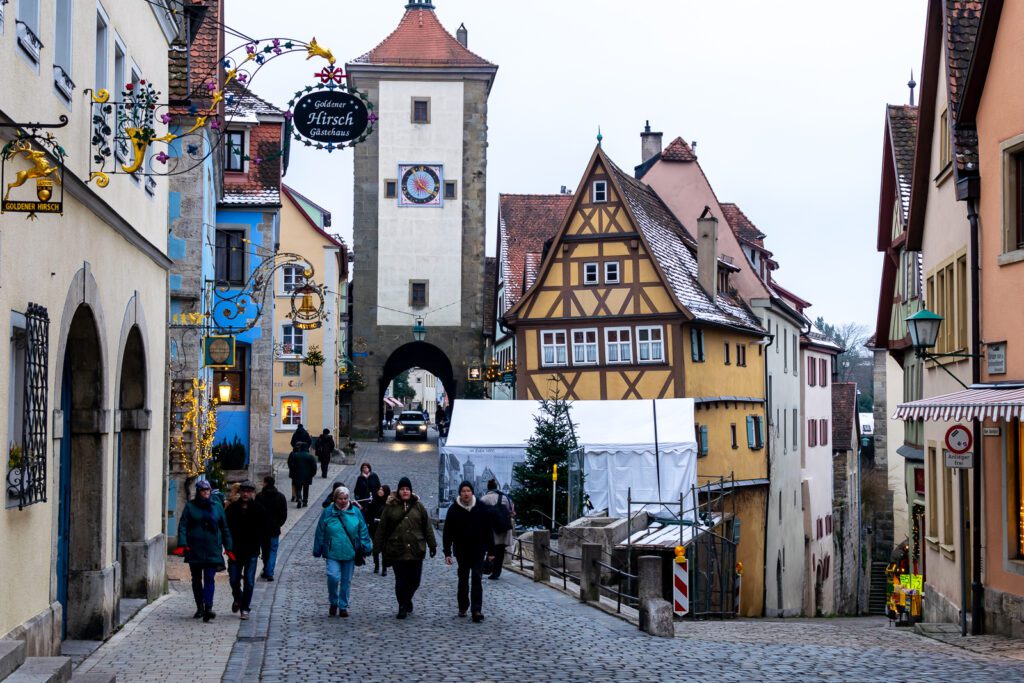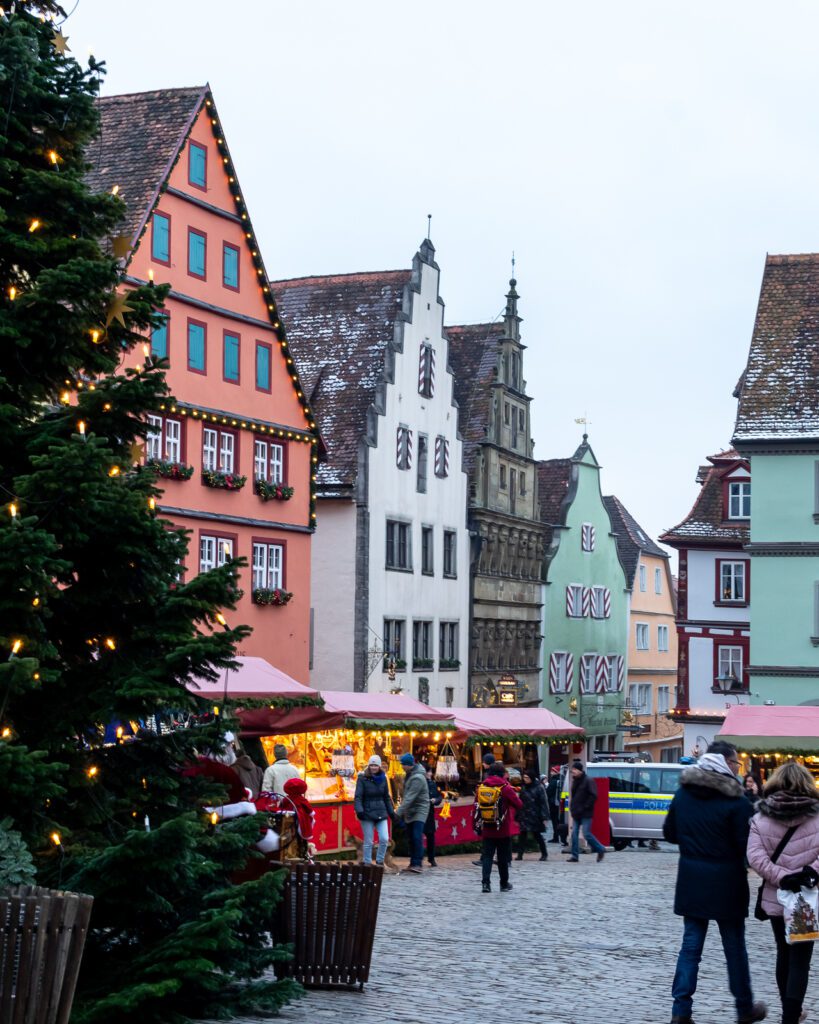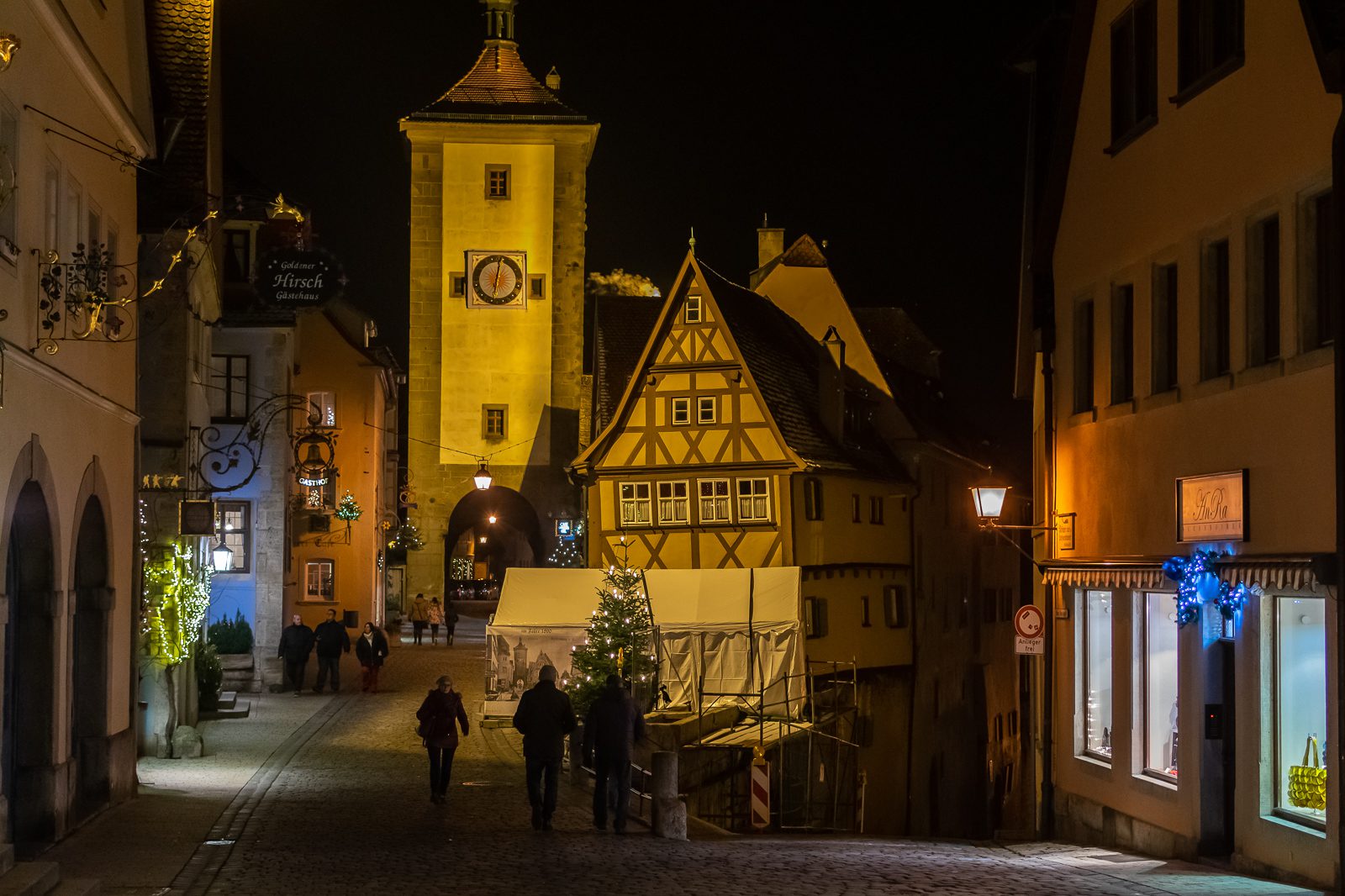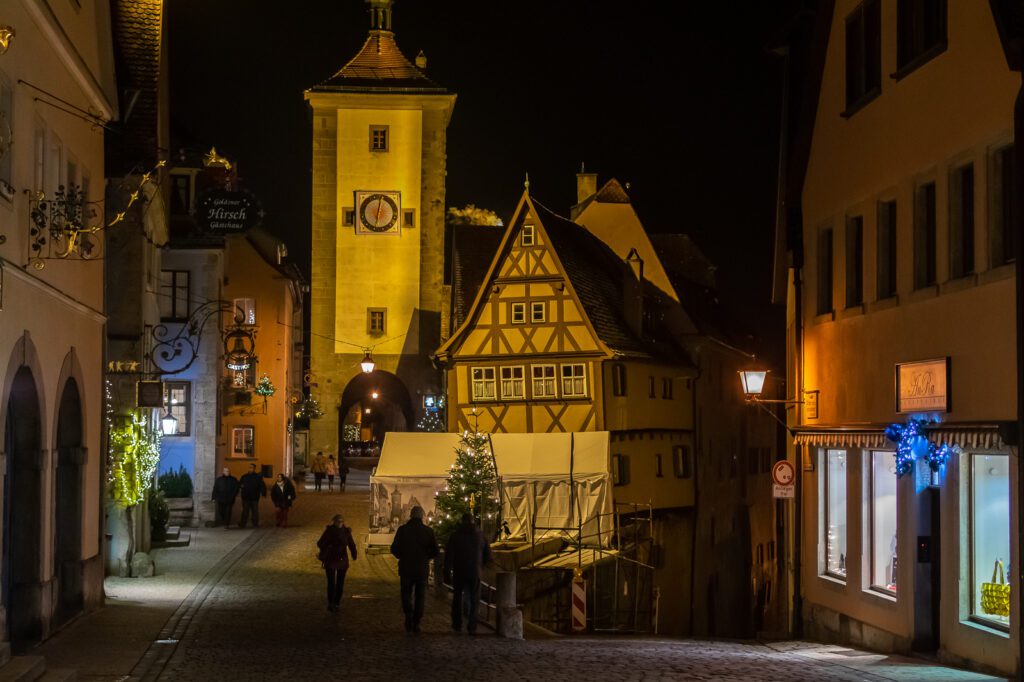 The Charlottenburg Palace Christmas Market in Berlin
The Schloss Charlottenburg Christmas Market is one of the coolest backdrops for a Christmas Market that you'll find. It's set in the courtyard outside the formal royal palace that is beautifully lit up with different colors.
While you're in Berlin, visit the Christmas Market at the Gendarmenmarkt, which is another beautiful backdrop for a German Christmas Market.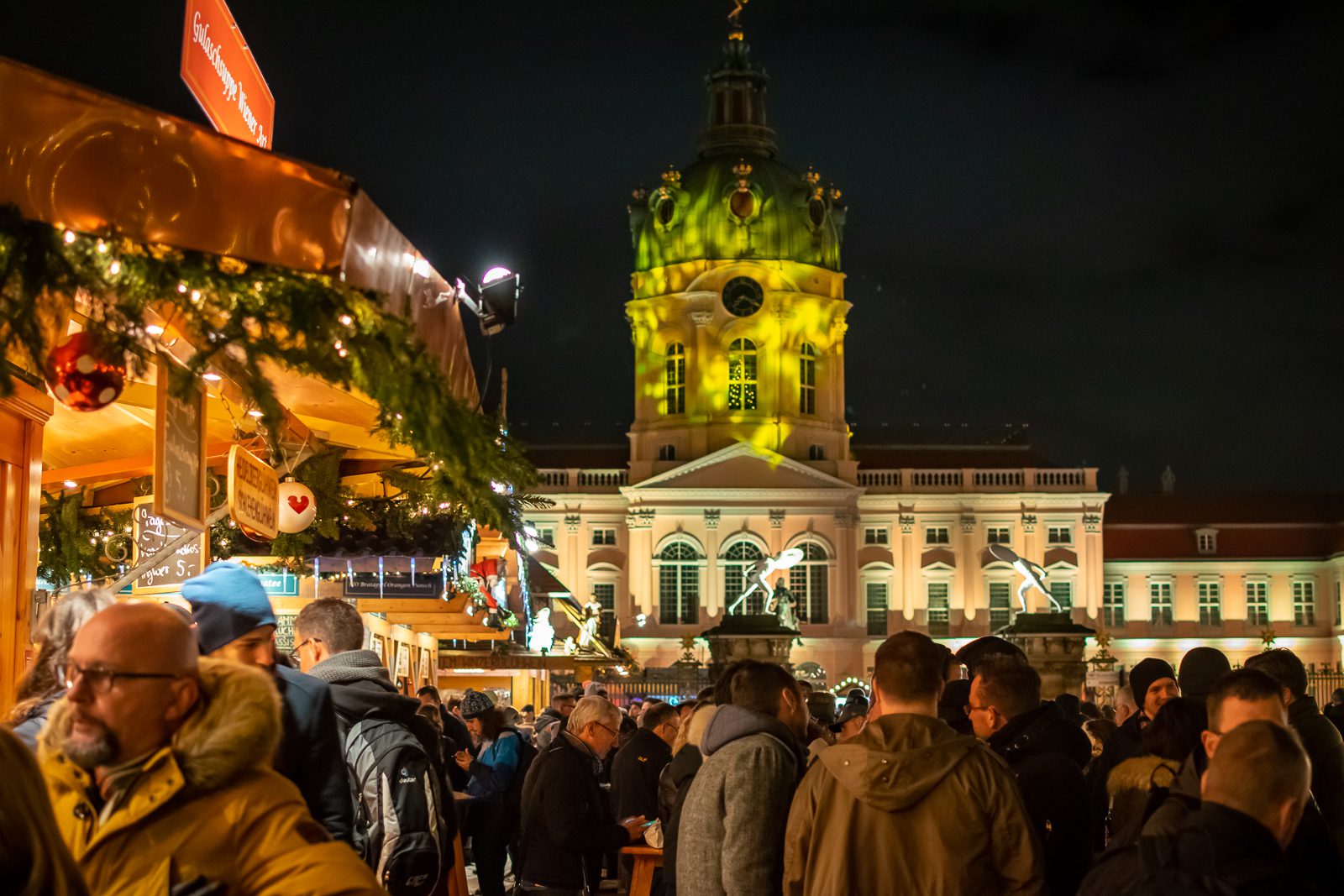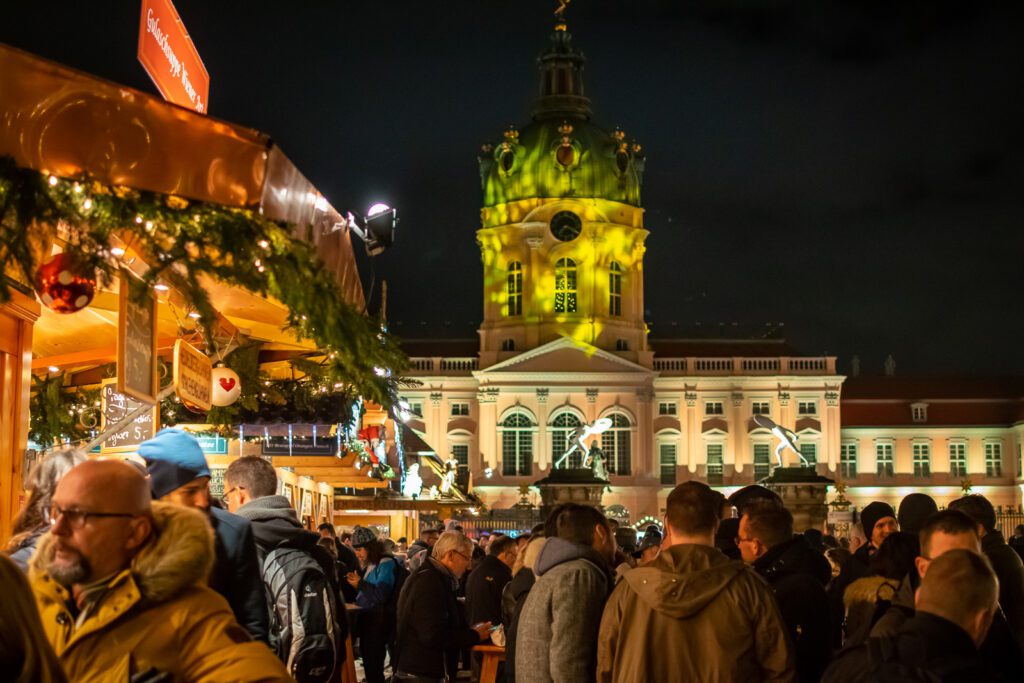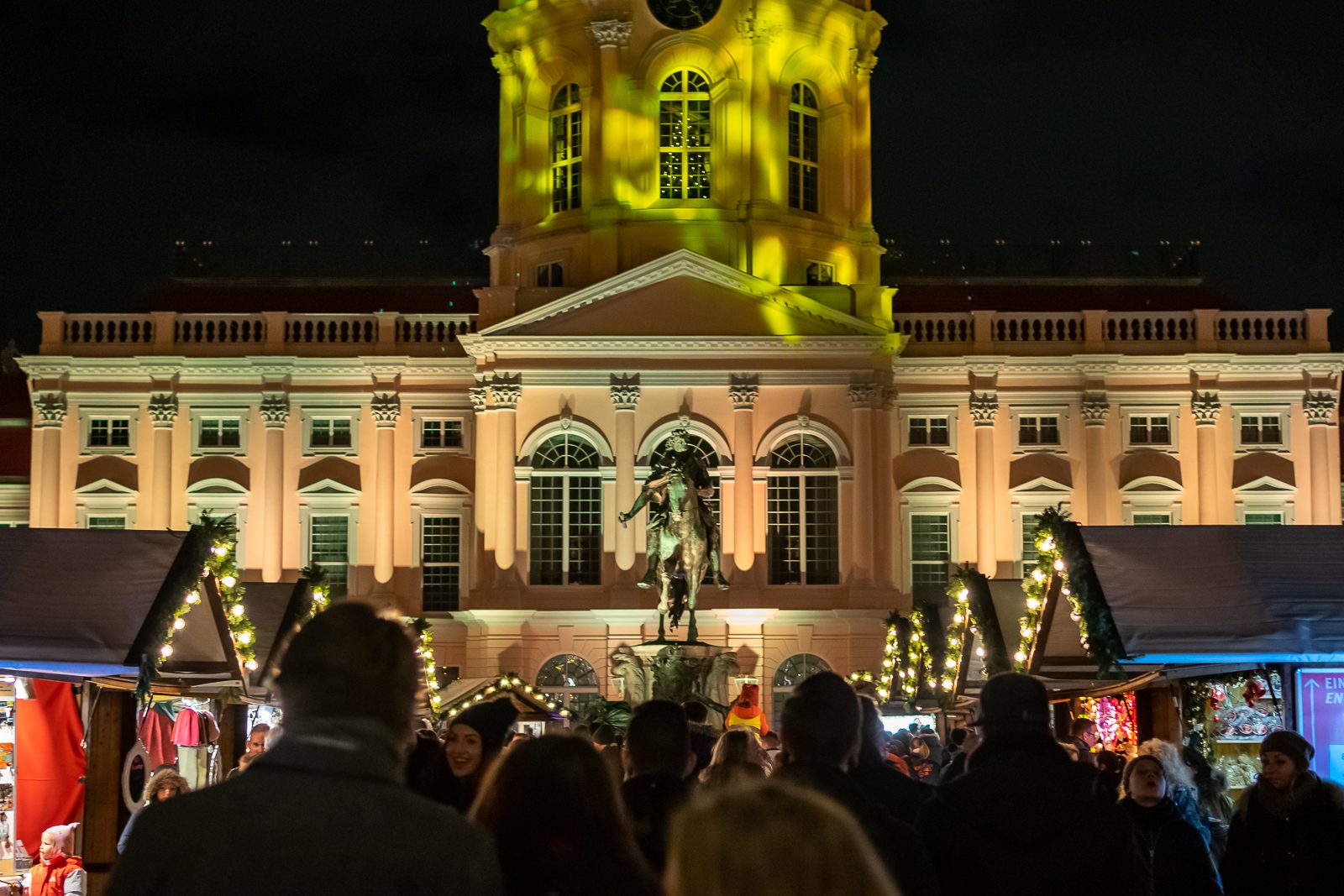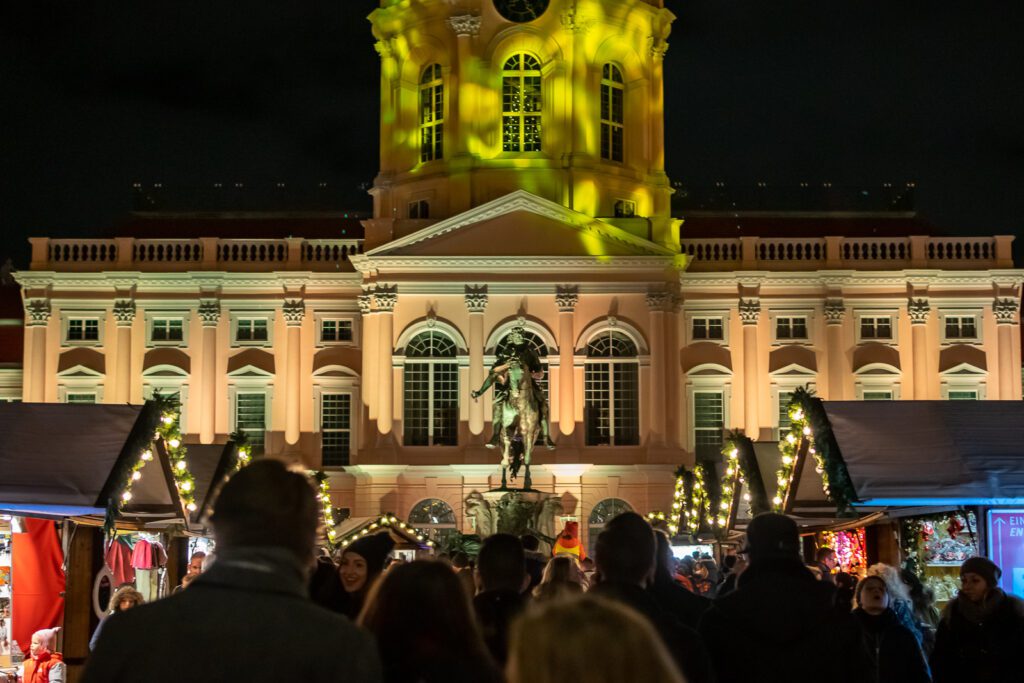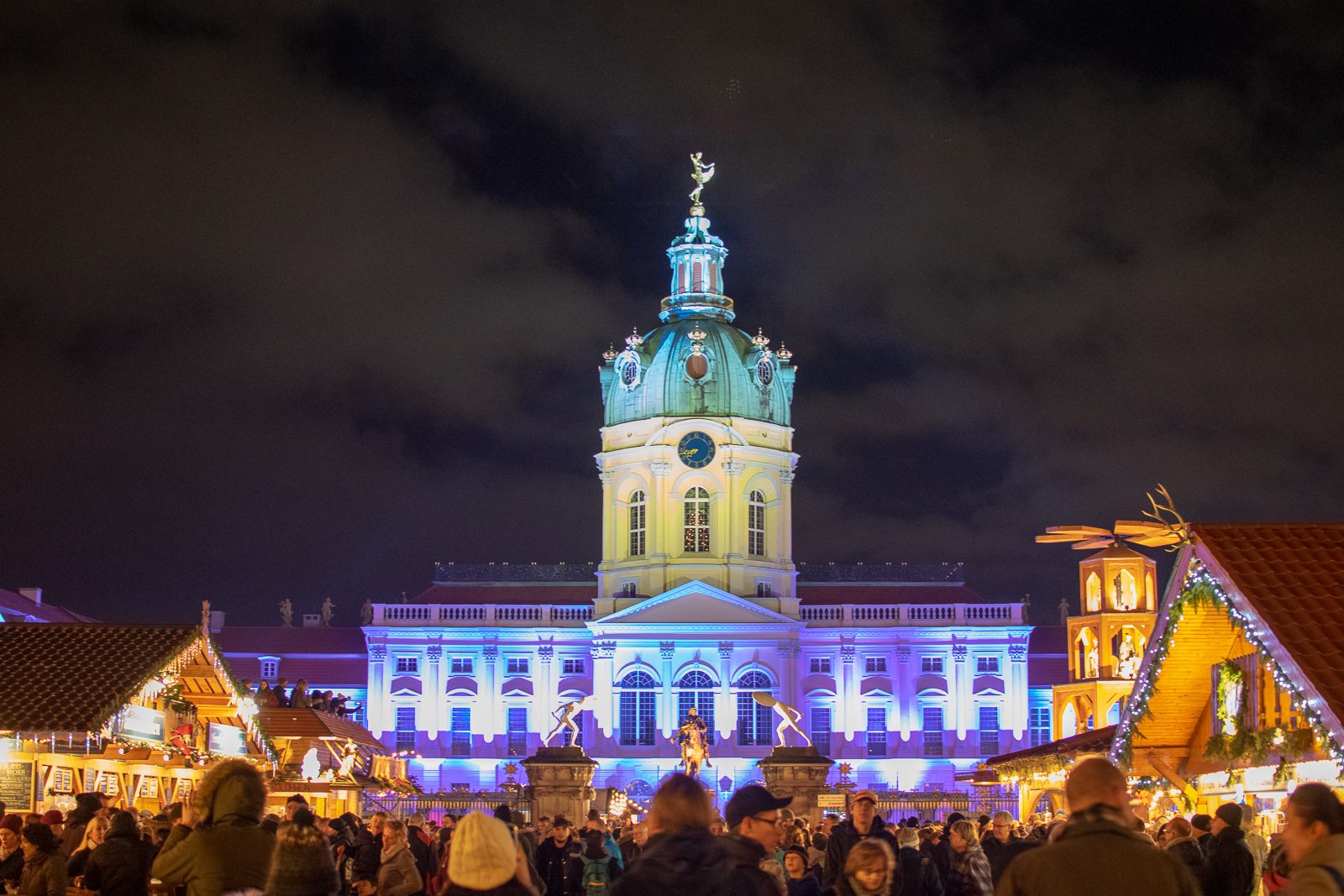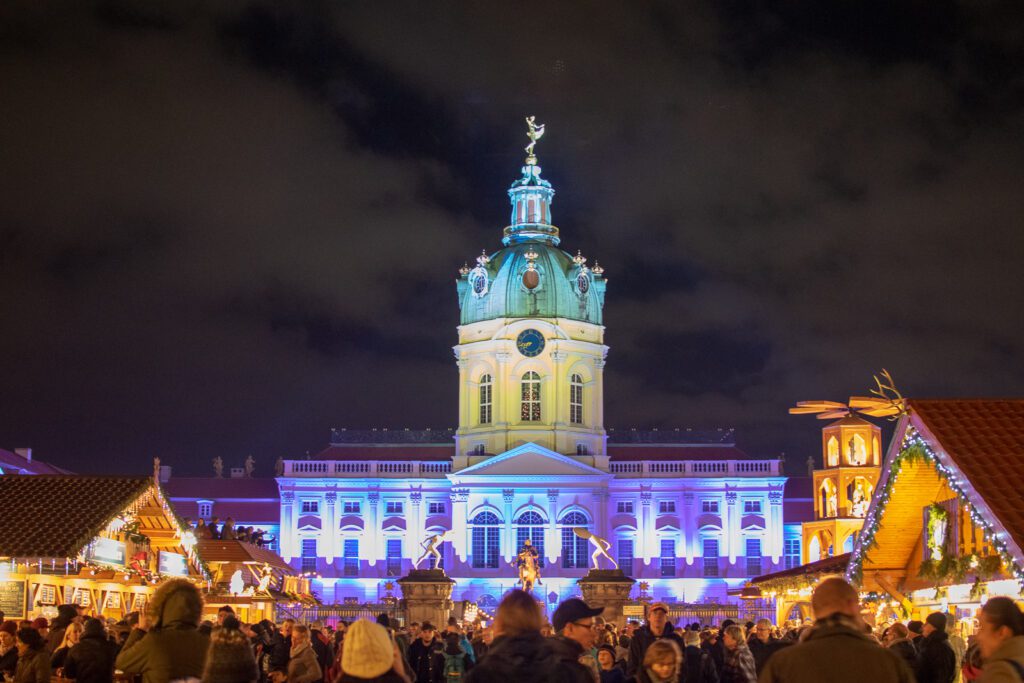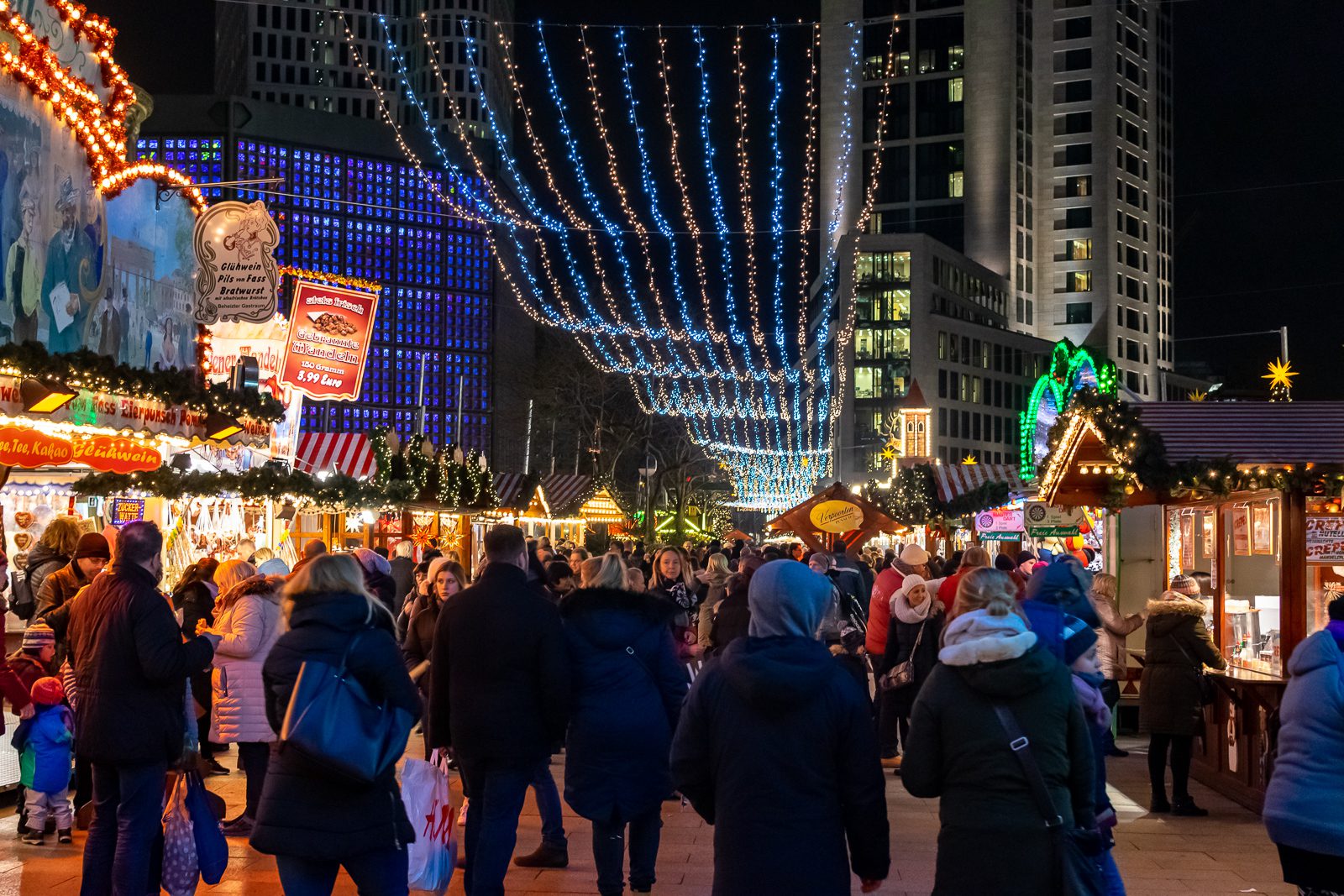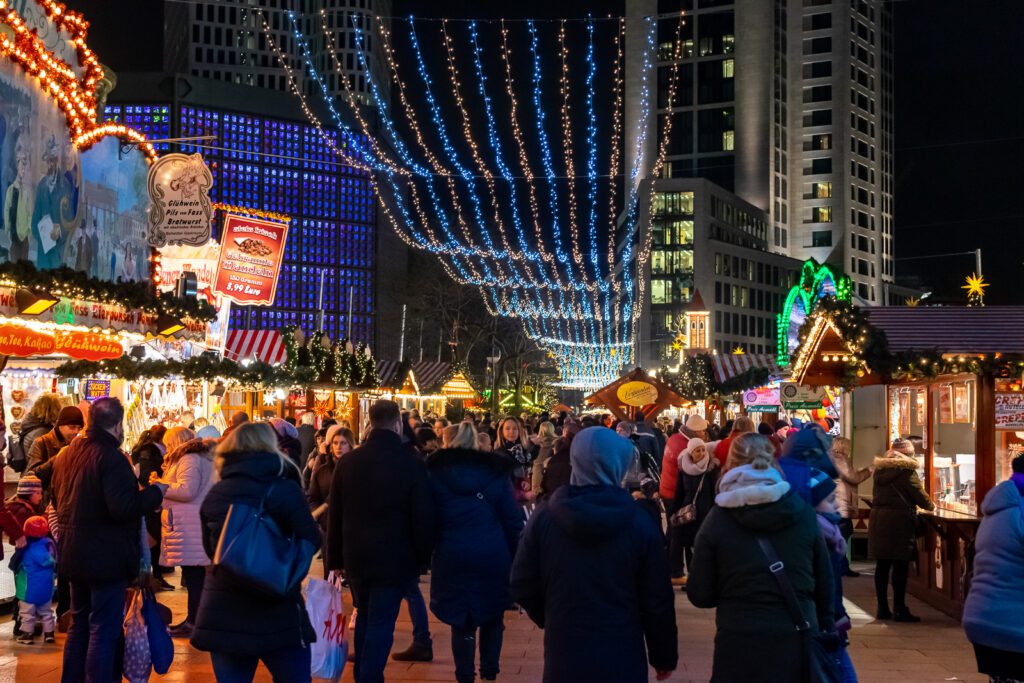 Spending time in Berlin? Read my Guide to Gluten Free Berlin for recommendations on how to navigate Berlin with Celiac Disease.
---
Check out my other Gluten Free Travel Guides for people traveling with celiac disease: