Best Hard Cider Brands in America – 2019
This is the second part of a two-part series on the gluten free hard cider scene in America. Here is my beginner's guide to gluten free hard cider with five easy-to-find cider brands.
This list was last updated in October 2019, and will be continuously updated as I explore more regional ciders in the future. 
Let's dive a little bit deeper into the world of American craft cider and take a look at ten of America's best hard cider brands in 2019.

Hard cider's renaissance has led to the proliferation of numerous cideries across the nation – all the way from the East Coast, in Boston and New York, to the Pacific Northwest and California. Some of the country's most interesting ciders are coming from the Midwest and Texas.
However, in some ways, the growing popularity of cider has been a double-edged sword. The ciders that most people have tried are brands like Angry Orchard, which may make people think that's all that cider can be. Angry Orchard, which has paved the way for smaller craft cider producers in the same way that Starbucks did for coffee, is sweet and syrupy.
Looking past Angry Orchard, which now has some varieties that are noticeably less sweet, you'll find a range of ciders from dry, to sour, to sweet and syrupy – and everything in between. There really is something for everyone.
On nearly every trip I take, one of my first stops is a grocery store. First, I grab some gluten free snacks to make sure I never end up hangry. Then, I move on to the ciders. One of my favorite parts of traveling is exploring the world of local cider, gluten free beer, and wine.
The list goes on and on – discovering new and interesting local ciders has become part of the adventure.
Below are some of the smaller best hard cider brands that I've discovered that you should keep an eye out for as you explore the world of gluten free hard cider. Here is the list of the best cider brands (according to me – I am by no means an expert, just an enthusiast) in no particular order:
---
9 American Hard Cider Brands To Check Out
The best and most innovative hard cider brands aren't necessarily coming from a specific part of the country. There are phenomenal ciders coming from the West Coast, in California and the Pacific Northwest, the East Coast in New York, Boston and Vermont, and the Central US in Michigan, Texas, and Colorado.
I live on the West Coast, and spend a lot of time in the Bay Area, Seattle, and occasionally Portland. Because of that, I certainly am biased towards West Coast ciders because that's what I know best.
That being said, there are two East Coast cider companies and two Midwest cider companies that I have discovered that are doing some REALLY interesting things – from making Vermont apples the hero of their cider, to experimenting with new and interesting ways of making cider, to working with nonprofits to raise awareness and funds for the conservation of the Great Lakes.
I have no doubt that I am missing some of the best East Coast and Midwest cider brands, and I will add them as I come across them in the wild.
The hard cider brands below are listed in no particular order, and are organized by region.
West Coast Hard Cider Brands
I grew up on the West Coast. I still live on the West Coast. The West Coast is home. And it also happens to be where you'll find some of the best American hard cider brands.
Finnriver Cider – Washington
One of the ciders that changed my impression of cider and what it could be is Finnriver Cider's Black Currant. To this day, it is probably the best hard cider I've ever had. Other standouts that rank among the best ciders around include the Habanero, the Apple Abbey, and the Dry Hopped.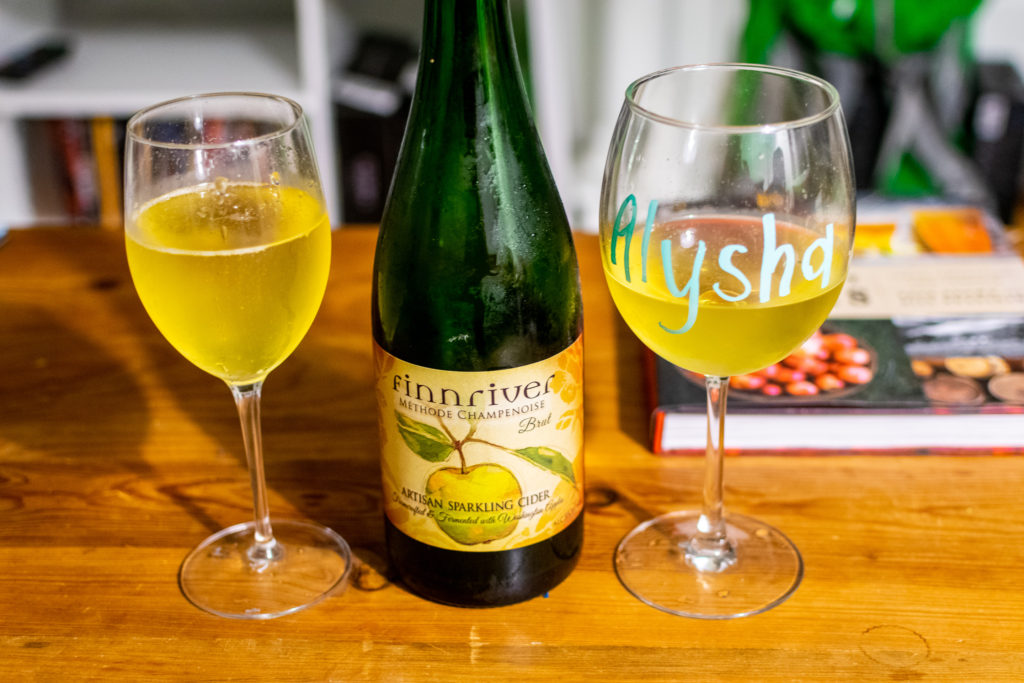 If you're looking for a great day trip from Seattle and you have a rental car, grab the Bainbridge Island Ferry across the Puget Sound from Seattle and make your way to Finnriver's farm and tasting room. I had the pleasure of visiting in December 2018 with family from Seattle. We did a guided tasting and hung out for a few hours, learning about their process and trying experimental ciders that you can't find anywhere else. In the summer, you can do a guided tour of the orchard!
Here are some pictures to give you a sense of what it's like.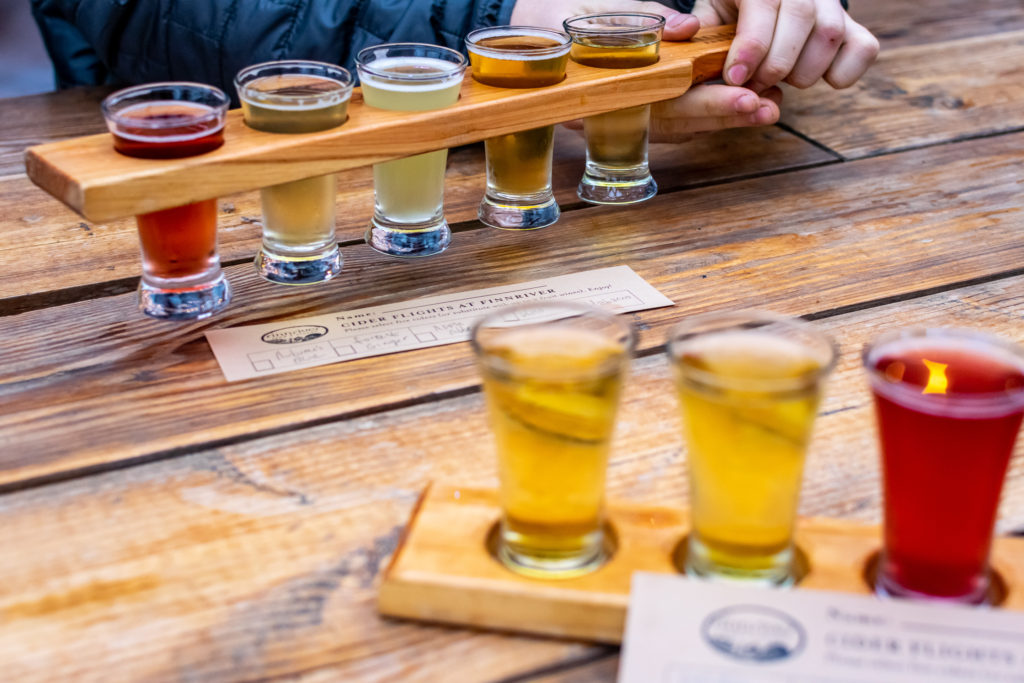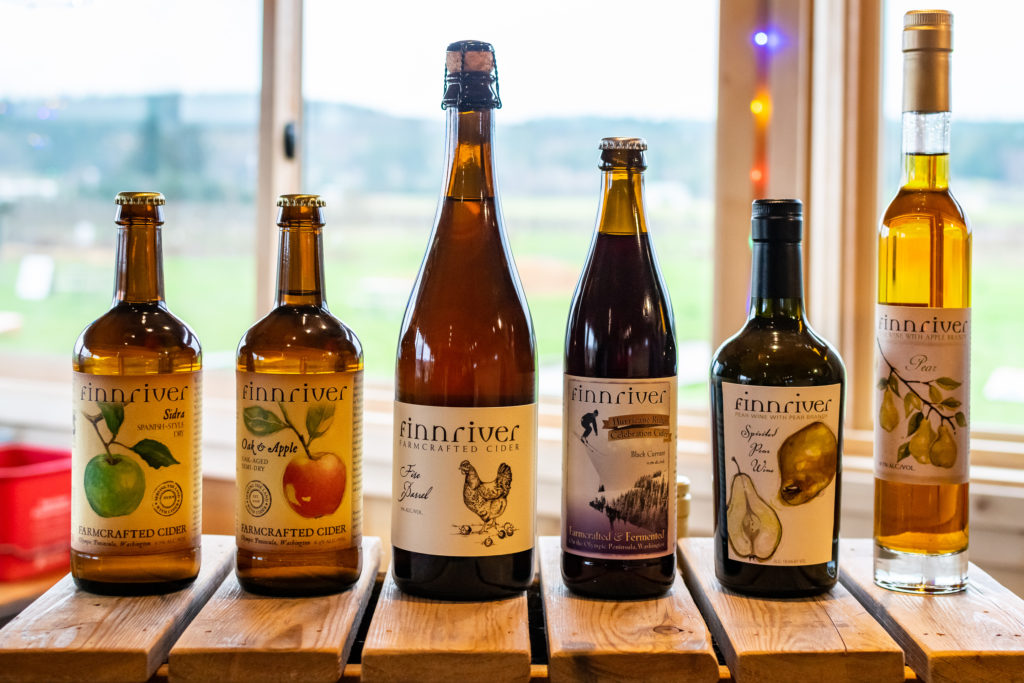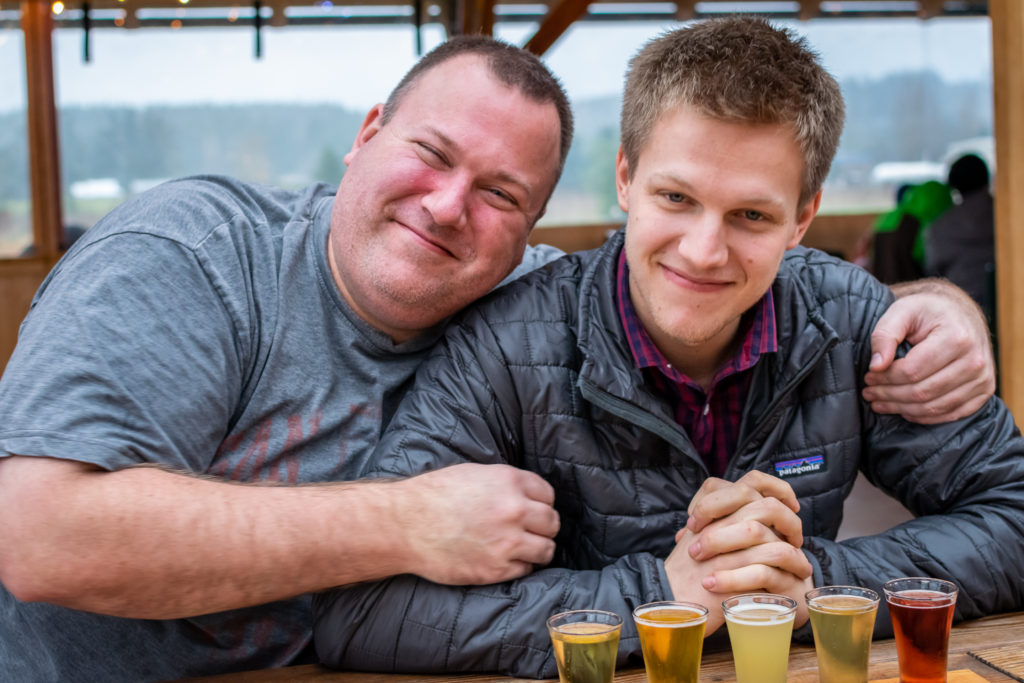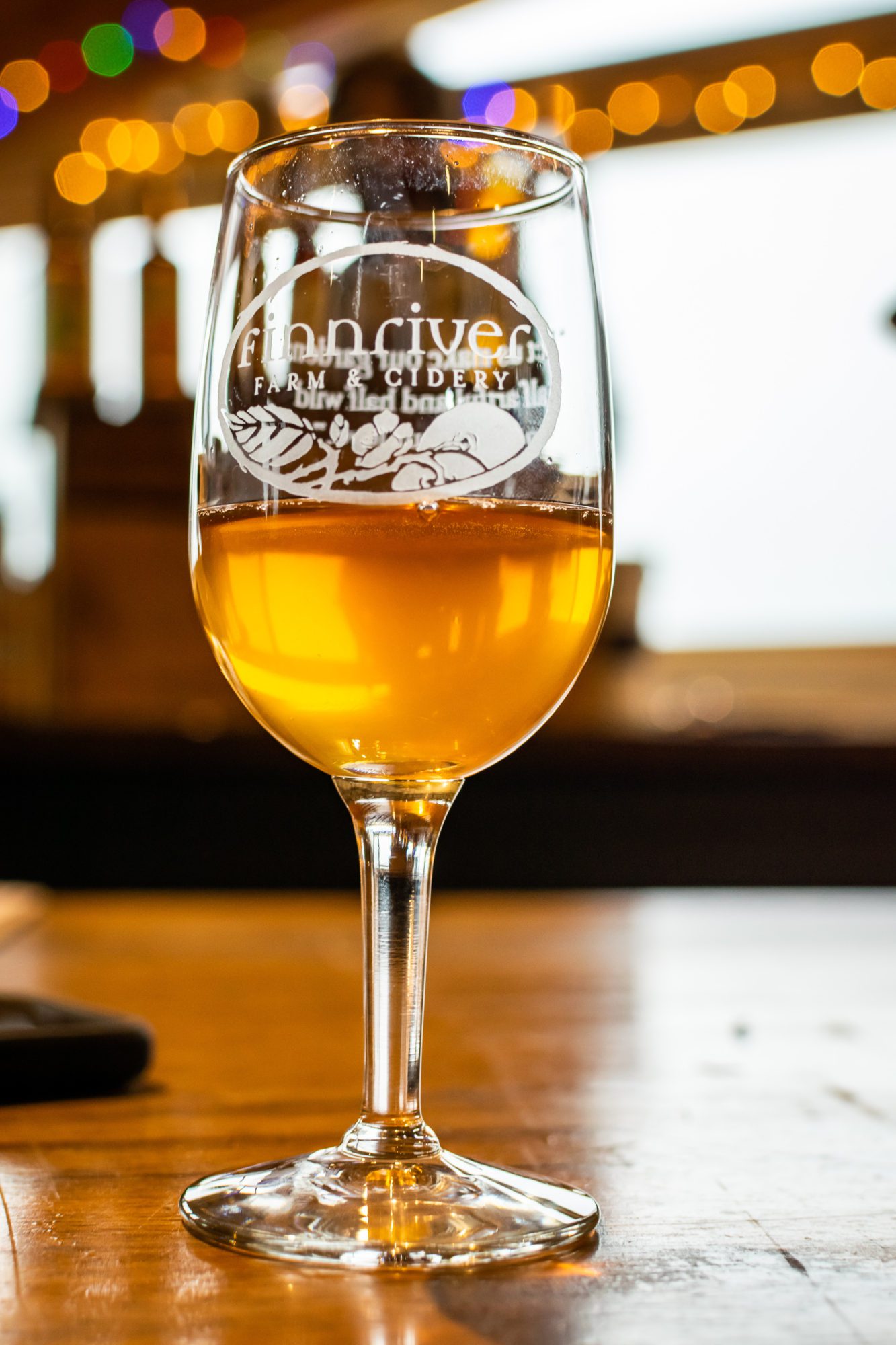 Not all of their ciders are gluten free, though the majority are, so make sure to check with them if you have any questions.
You can join their Cider Club here to check out some new and exciting experimental ciders that they put out.
2towns Cider – Oregon
2Towns Cider is an up and coming cider brand that I've been seeing more of over the past year. Their motto is "No Shortcuts!" which shines through in the quality of their cider, and they have quickly risen up the ranks of my top cider companies.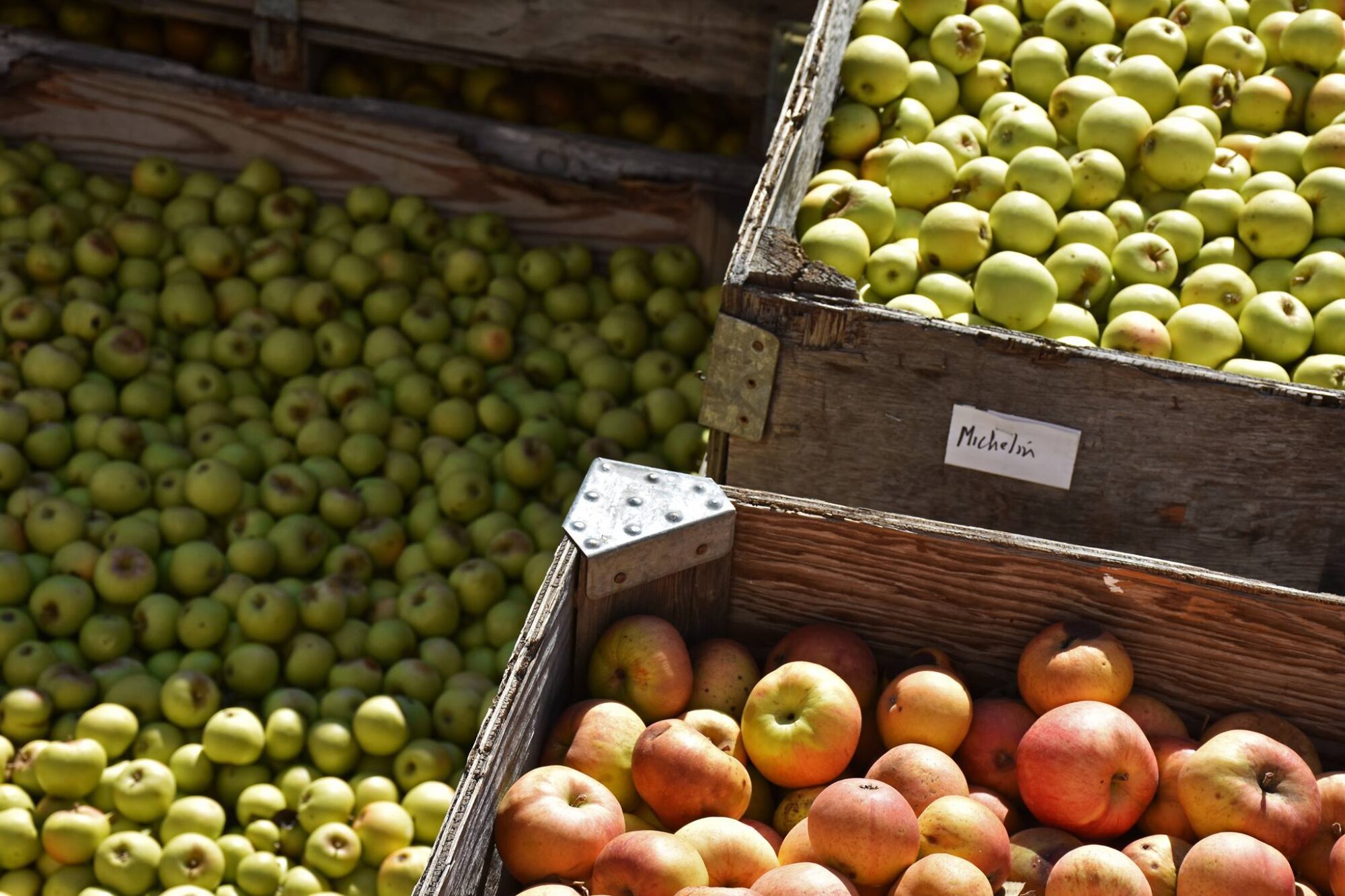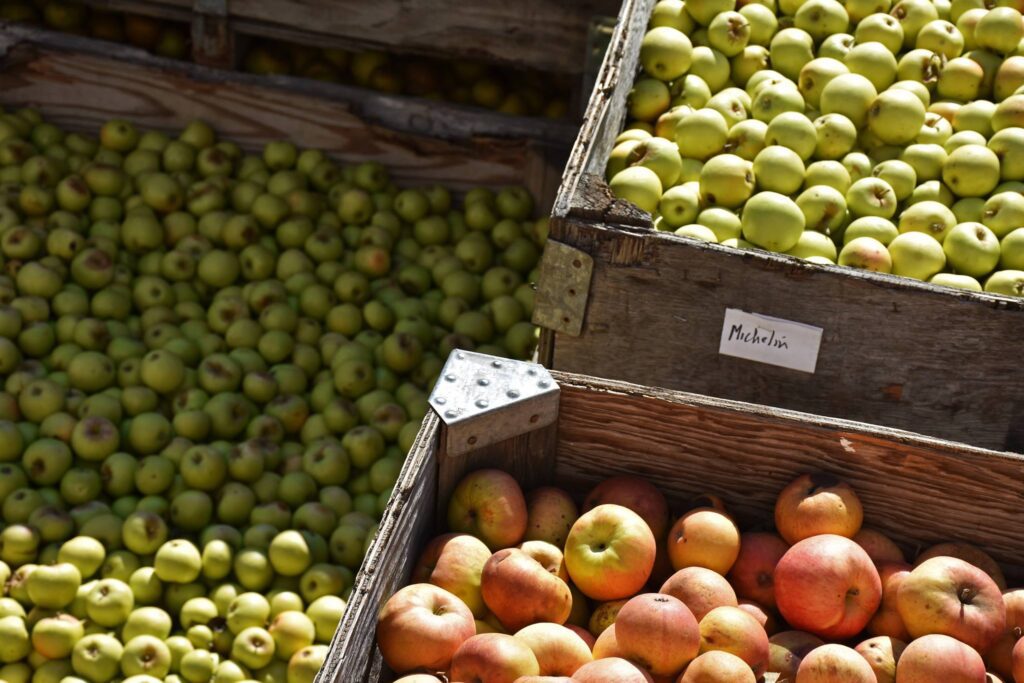 Here is an excerpt from their website that explains what "No Shortcuts" means:
"At 2 Towns Ciderhouse we made a commitment to always honor the rich history of cidermaking, and believe that at it's core, craft cider should be simple, so we simply use the whole fruit and nothing else.Always whole, locally sourced agricultural ingredients"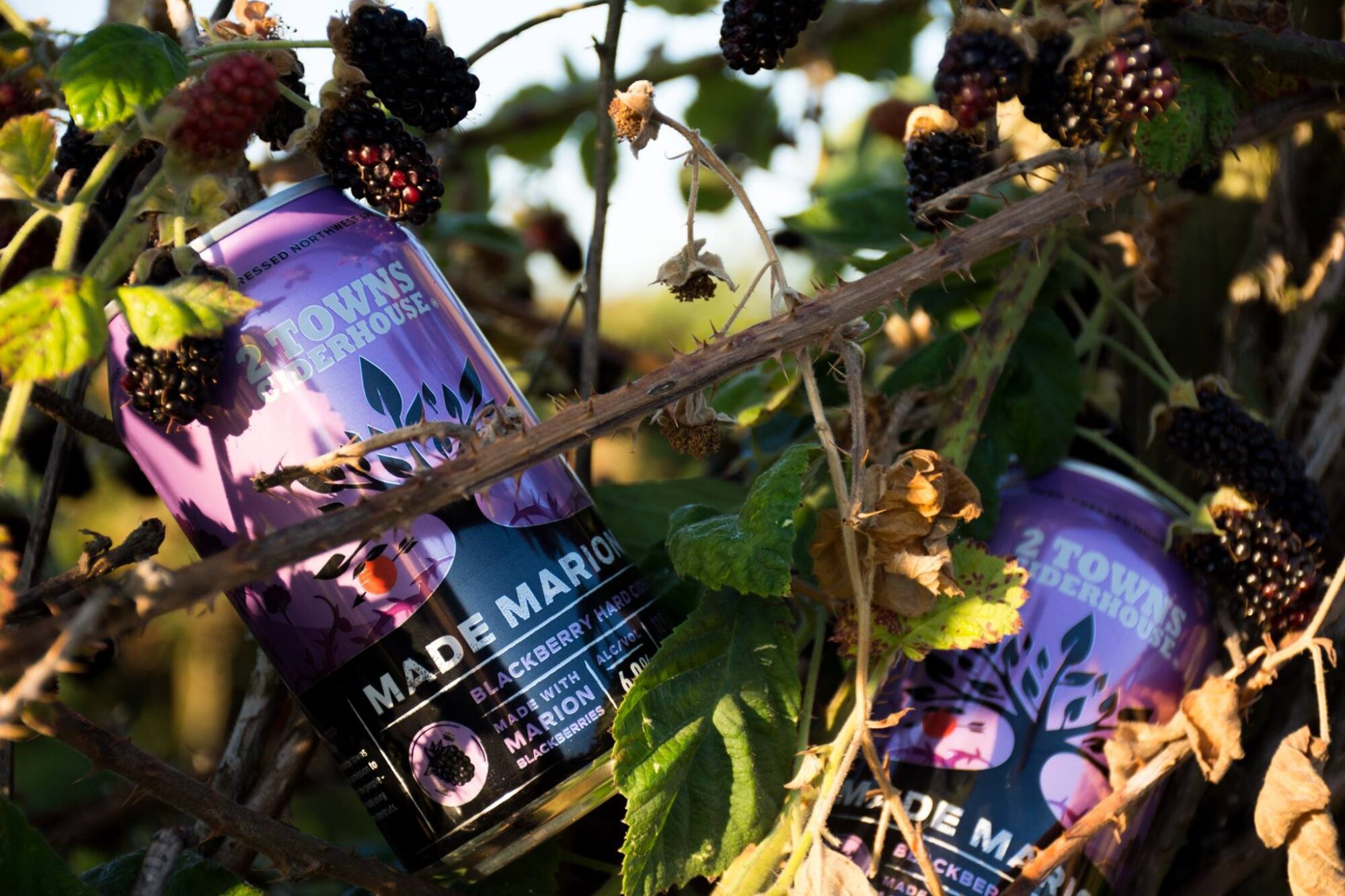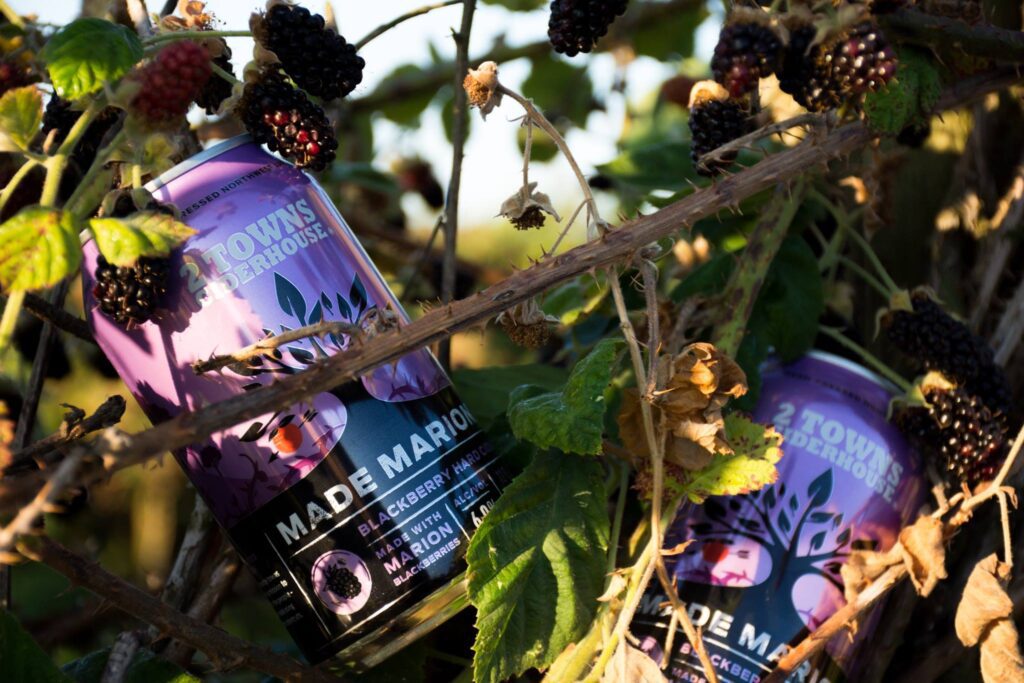 Their cider lineup is impressive. One of the best hard ciders I've EVER had is the Made Marion – which is a cider that combines PNW apples and locally grown Marionberries for a fantastic tart and lightly sweet cider that I could drink all day. Except it's 6% alcohol, so maybe not. The Pacific Pineapple is also outstanding, although it's a bit sweet for my tastes.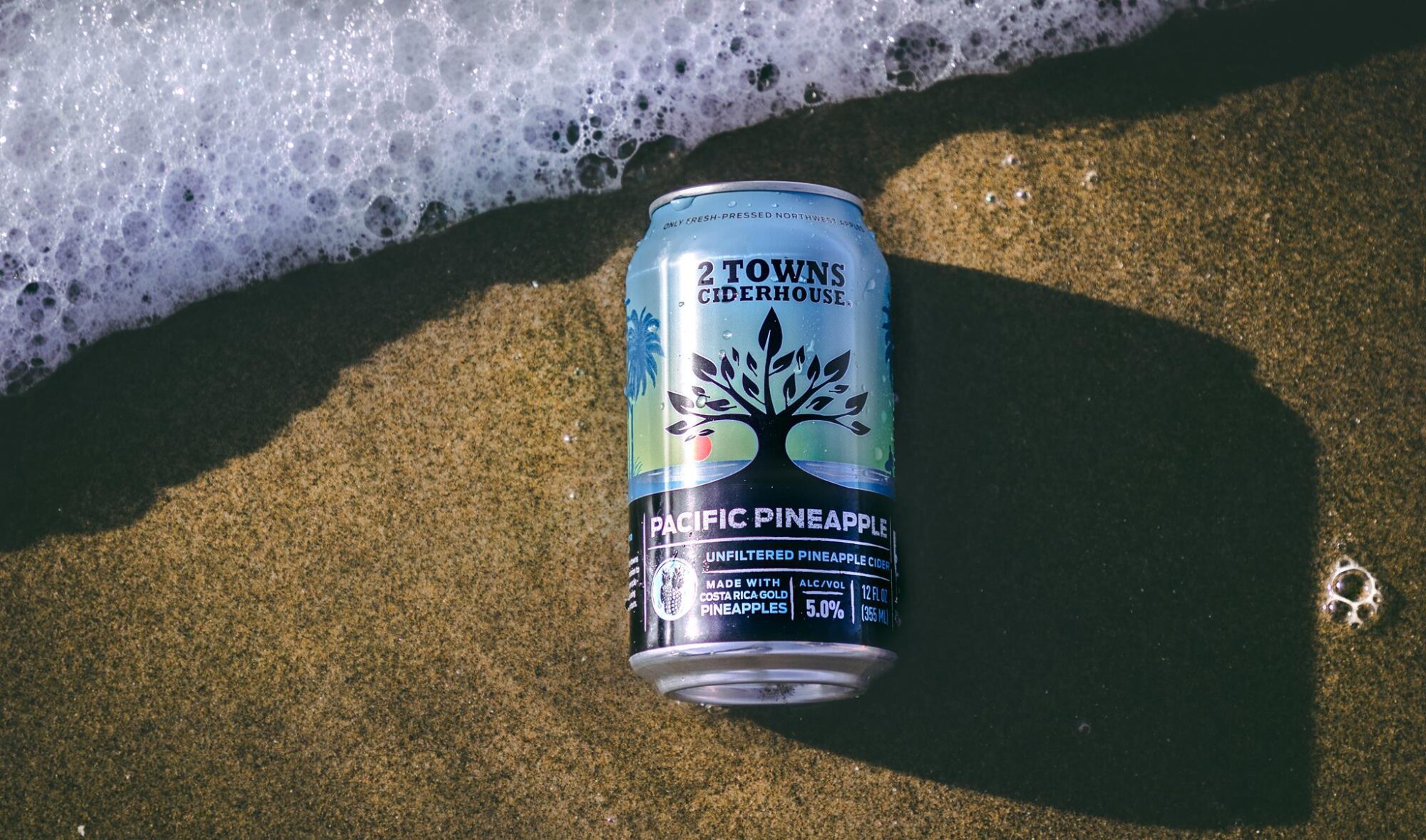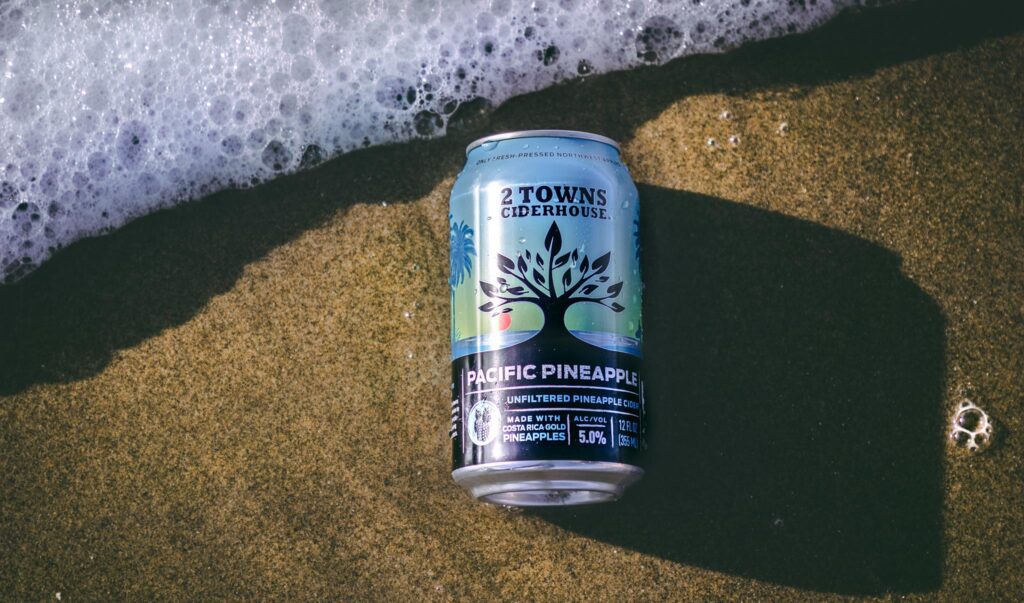 They also do some really interesting seasonal releases that change often, but are worth grabbing if you see them around. I missed the mango habanero, but the Rhubarb is fantastic.
All of their ciders are gluten free, which is another reason I love them.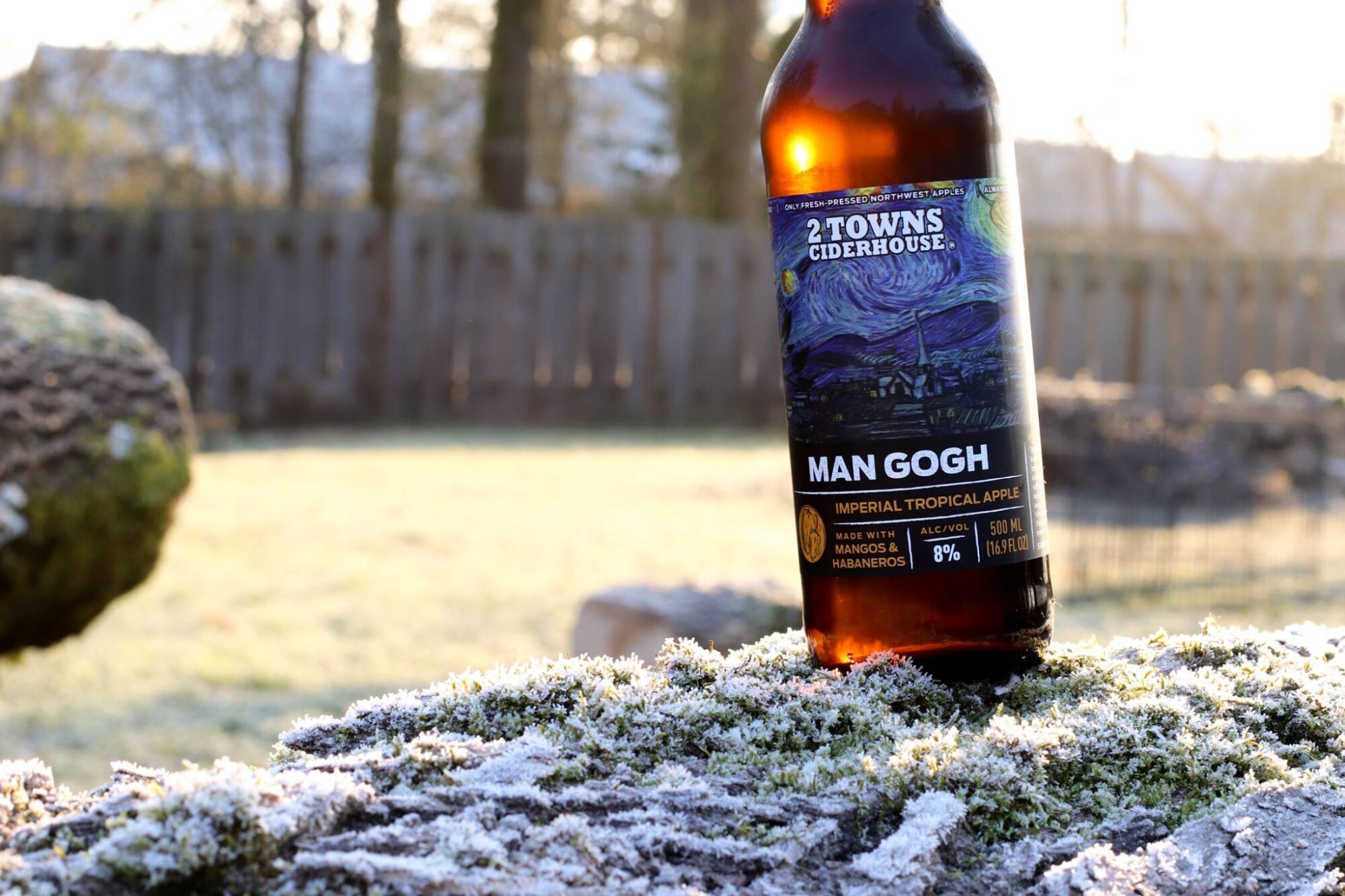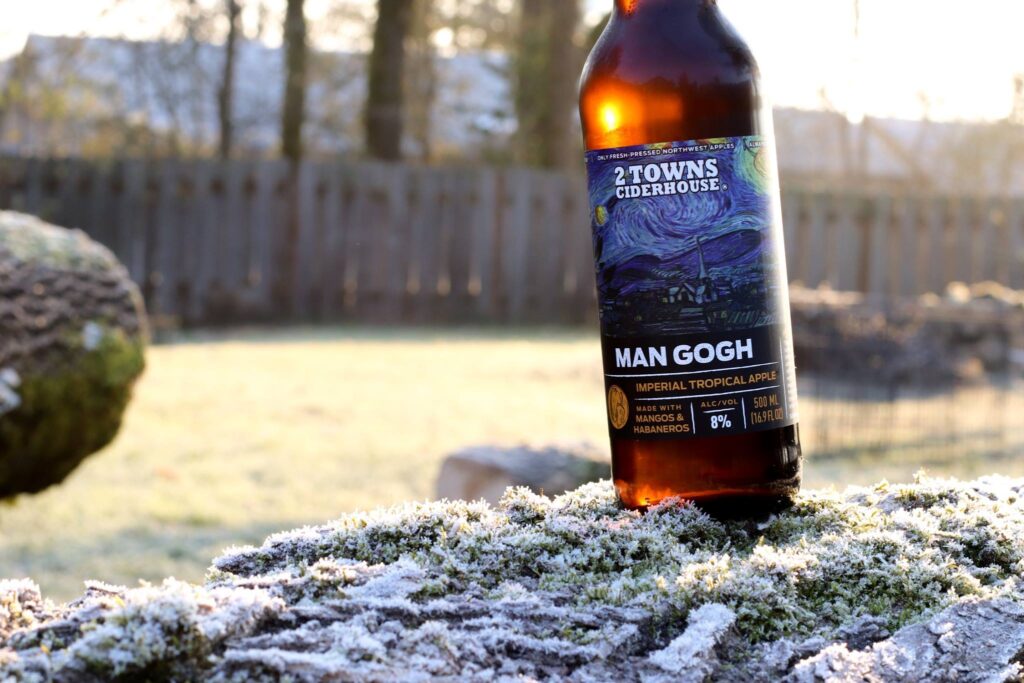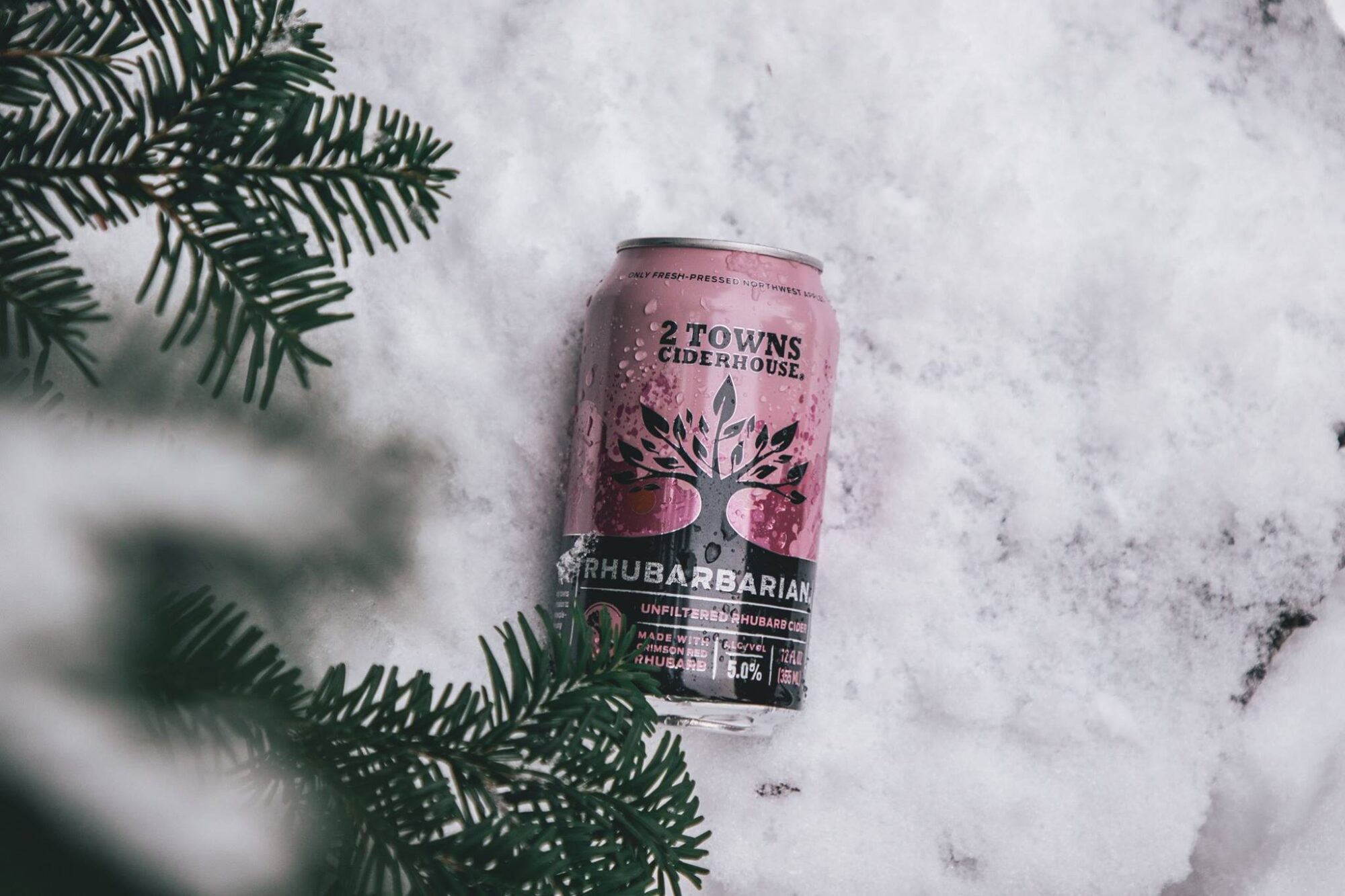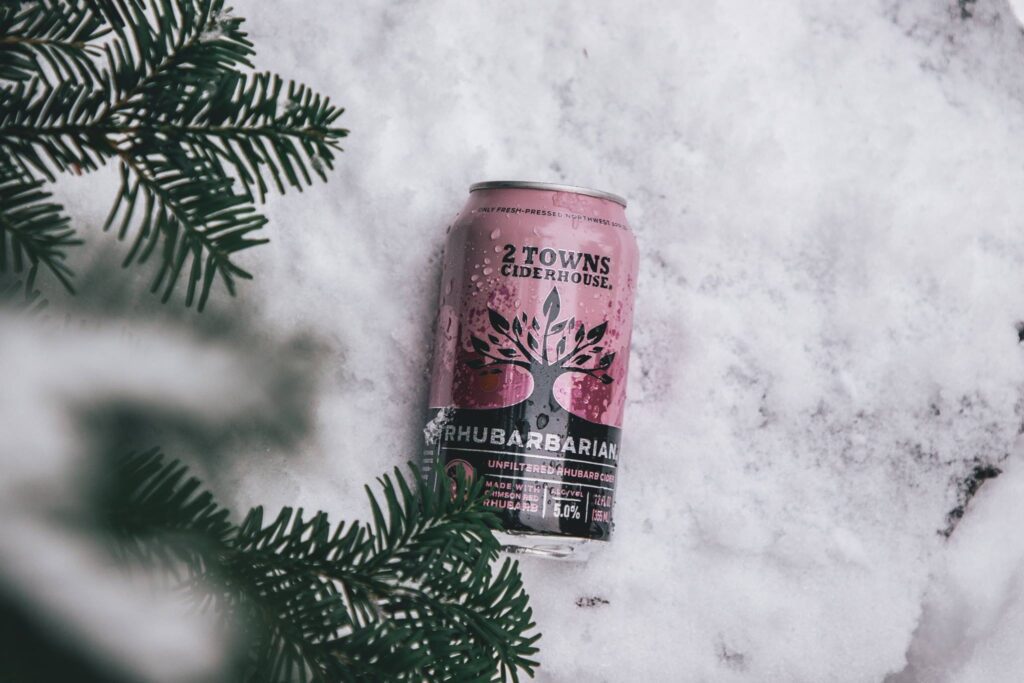 Schilling Cider – Washington
Ah, Schilling, one of my first loves.
They are based in the Seattle area, so when I came back fresh off of my first cider experience in London, I was super excited to try some local ciders!
Schilling (along with the Finnriver Black Currant) were among my first American ciders – specifically the Grapefruit and Chill – and to this day they remain among the best hard ciders I've ever had.
Their ciders are super approachable, and a great first step into the world of hard cider. Over the holidays in 2018, I took my extended family to their Seattle cider bar and introduced them to cider. They had never tried hard cider before, and we enjoyed cider flights that gave everyone an opportunity to explore the world of cider.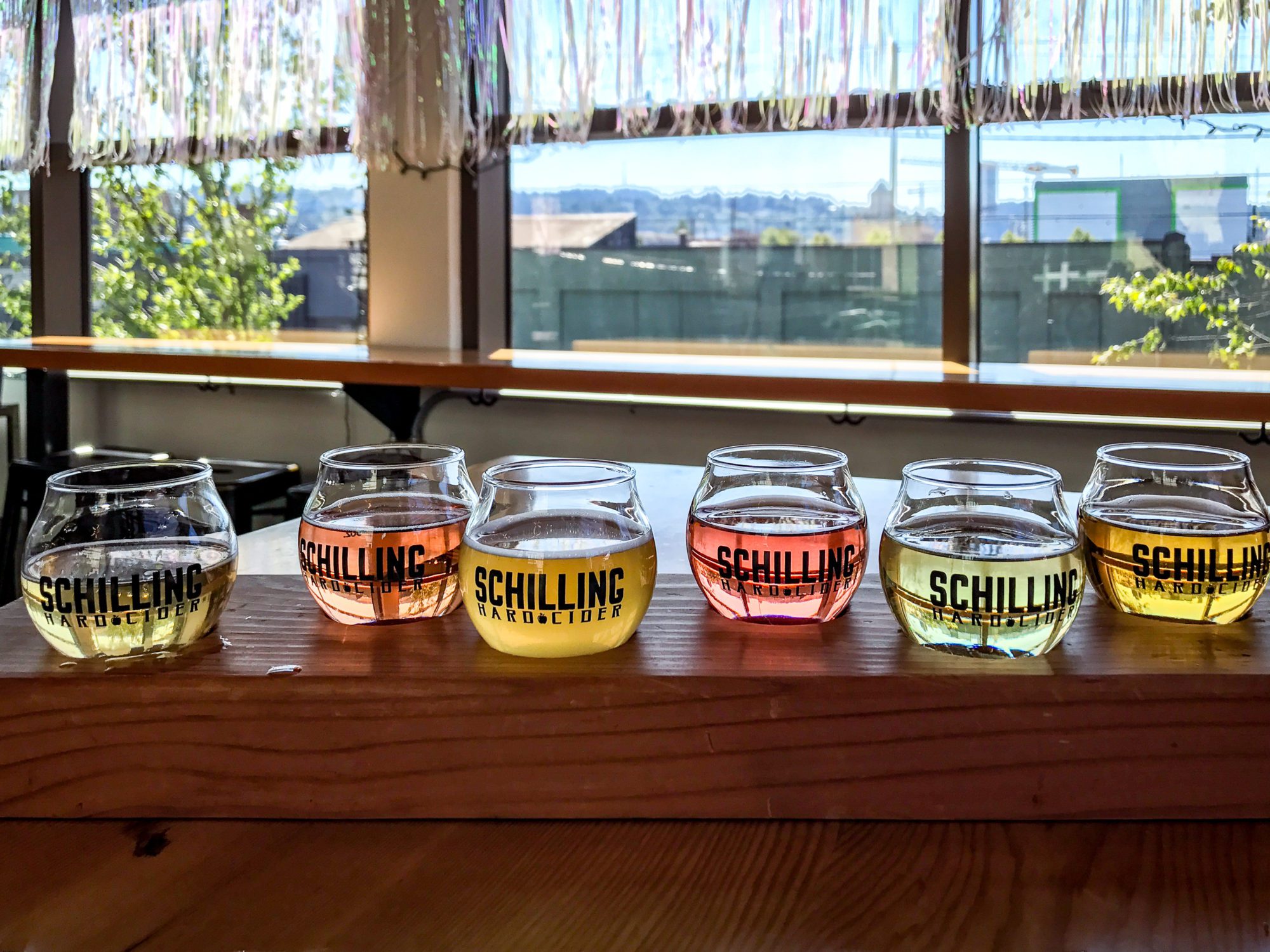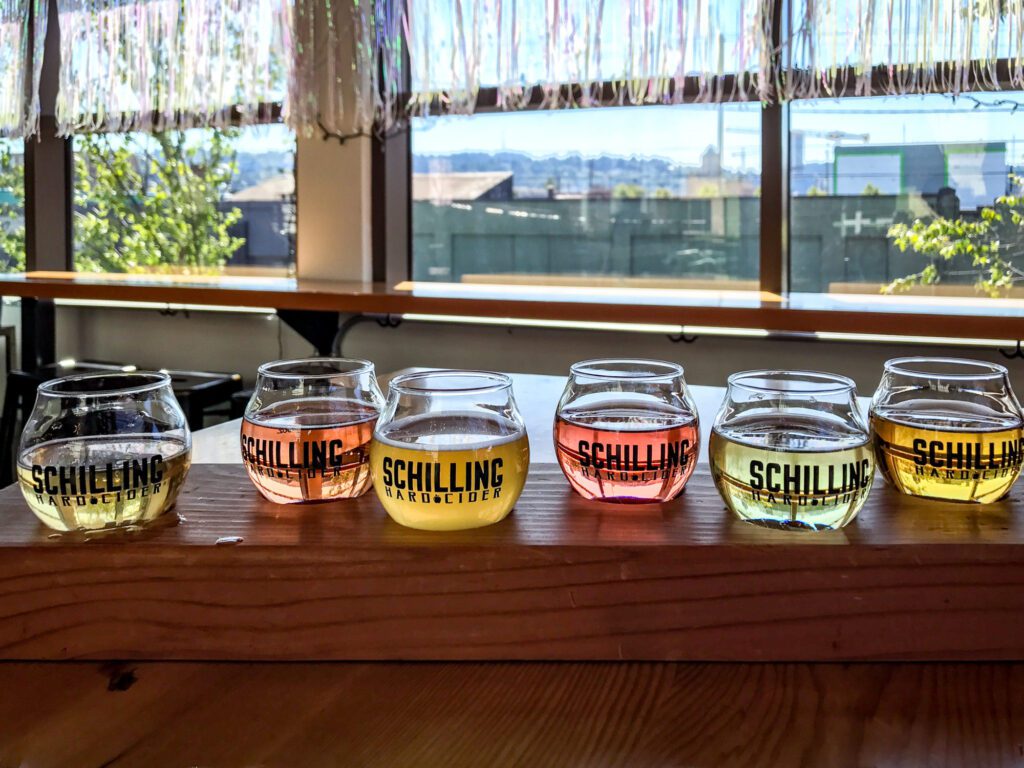 They have a taproom in Seattle and Portland, and one of my favorite things about those two taprooms is that they are not exclusively for Schilling ciders – they have all sorts of ciders on tap to try. They have set up a place for cider enthusiasts to explore the world of cider – from the PNW to France and the UK – not just to show off their brand.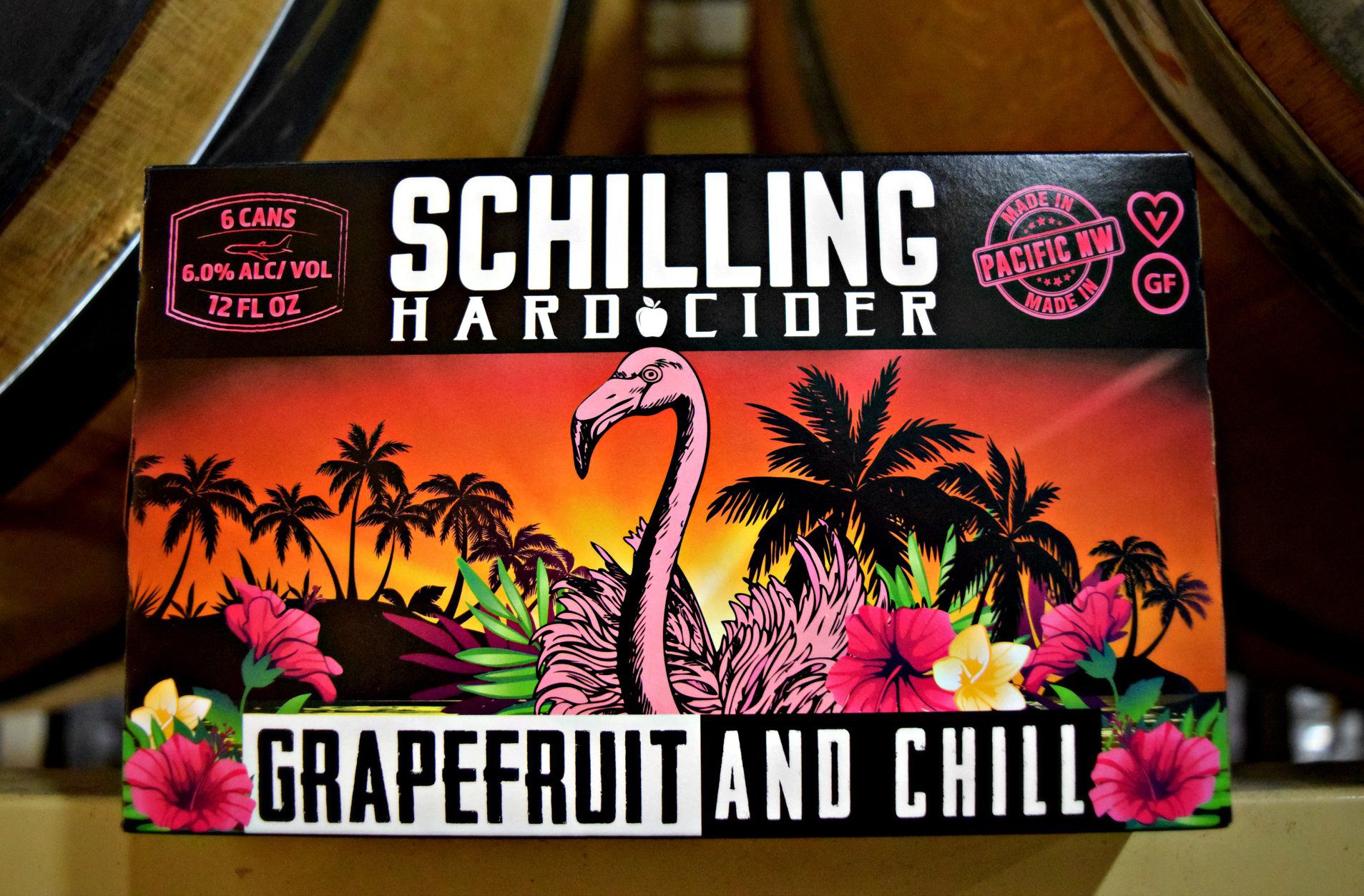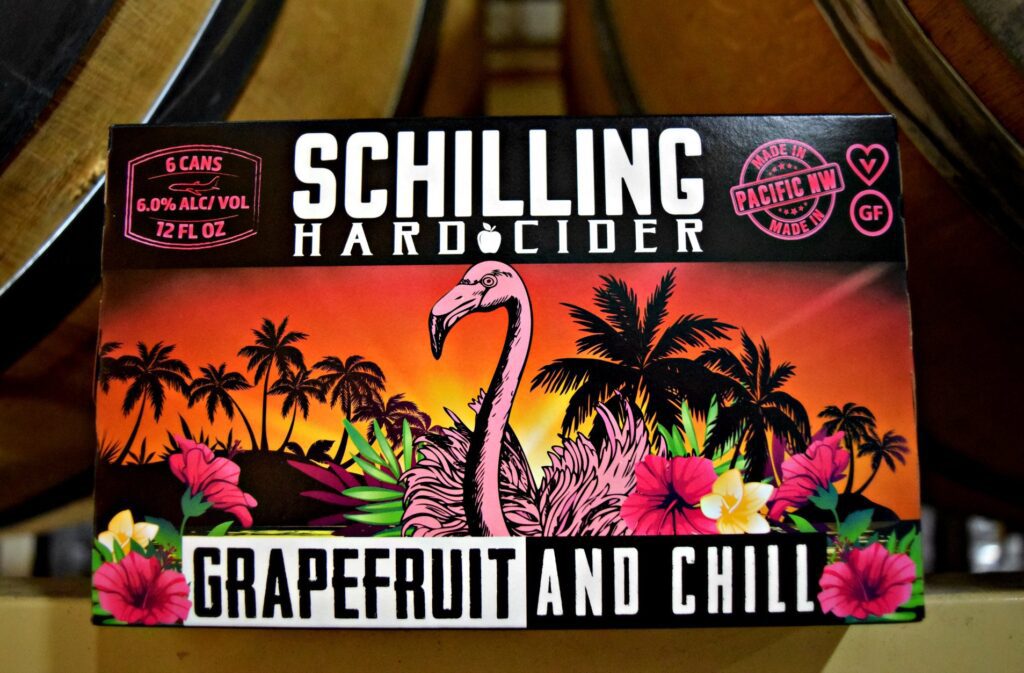 The standouts in their lineup are the aforementioned Grapefruit and Chill, the Pineapple Passionfruit (super sweet, but even I have to say it's delicious) and the Excelsior, and 8.5% ABV Imperial-style cider.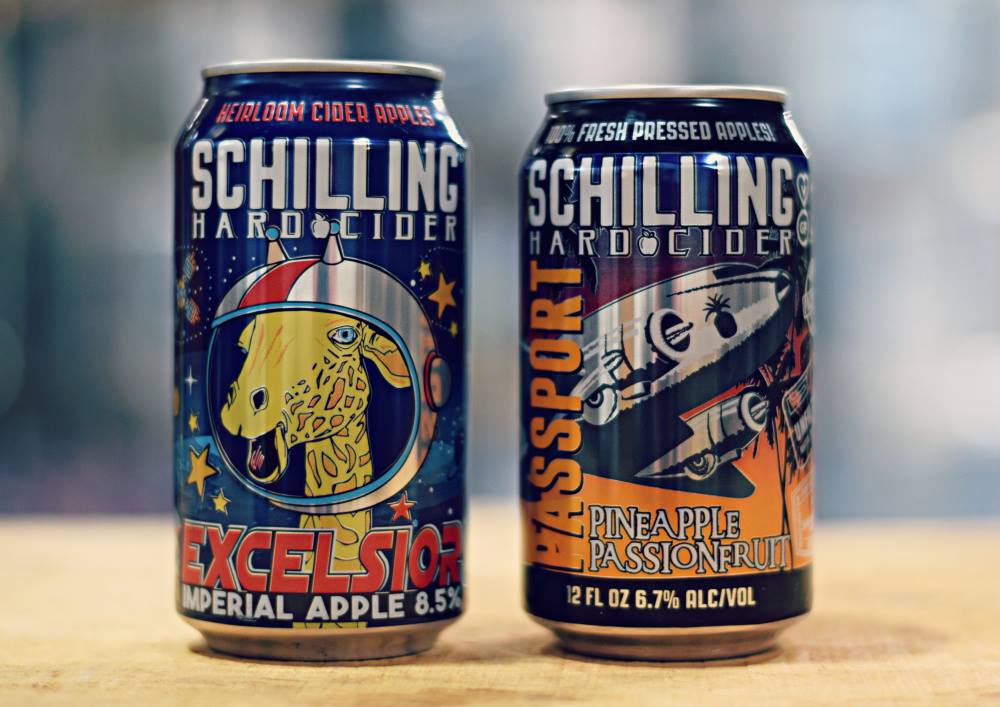 They even have cider making classes open to the public that I hope to take sometime this year, 2019. All of their ciders are gluten free
Golden State Cider – California
Golden State Cider has blown up over the last two or three years. They started in 2012 on a farm in Northern California, started popping up around the Bay Area in 2015 or so, and now they are the go-to cider for every bar in San Francisco. It has been cool to see them grow.
All of their ciders are gluten free, and therefore safe for celiacs.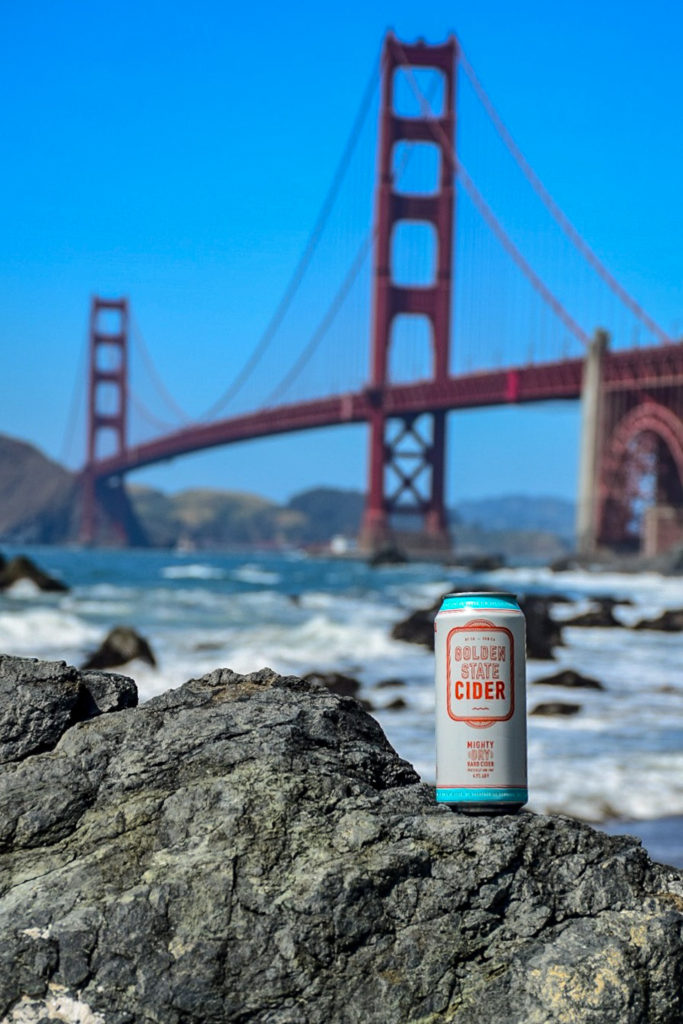 The thing I like about Golden State is that all of their ciders are on the dry side. Their flagship is called "The Mighty Dry" and I see it all the time at both grocery stores and local bars in the Bay Area.
Try the Gingergrass and the Mighty Hops – both are fantastic, easy drinking dry ciders that are among my favorites of all time. All of their ciders are gluten free.
Their philosophy on cidermaking: "We let the fruit speak for itself – the cider making process starts and finishes with West Coast grown apples from California and Oregon."
Reverend Nat's Cider – Oregon
Reverend Nat's Cider is a relatively new discovery for me, though they've actually been around for a long time.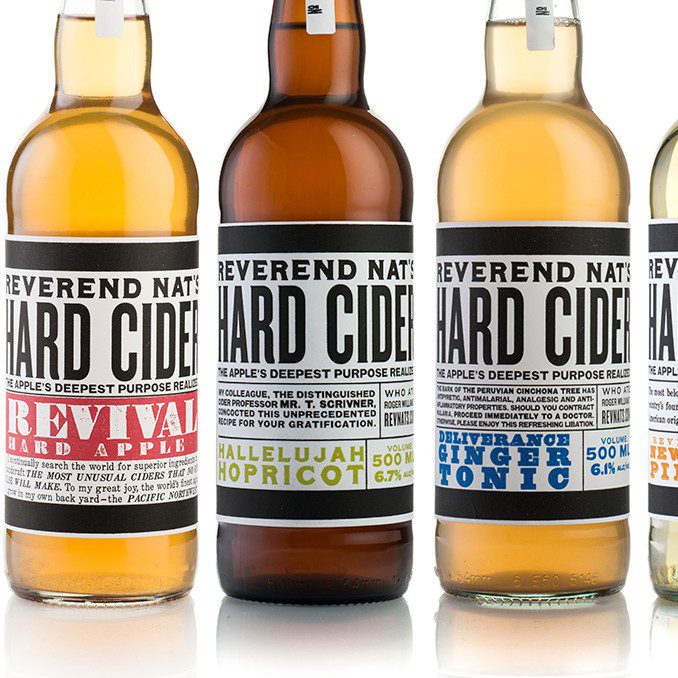 They're based in Portland, Oregon, and they have some of the most interesting cider packaging I've seen. Their taproom in Portland is a must-visit for both celiacs and cider enthusiasts exploring Portland. They have some experimental ciders on tap that you can't find anywhere else.
Like most cider companies, they have a line of year round ciders, including the amazing Hopricot and Sour Cherry, and a lineup of seasonal ciders that rotate throughout the year.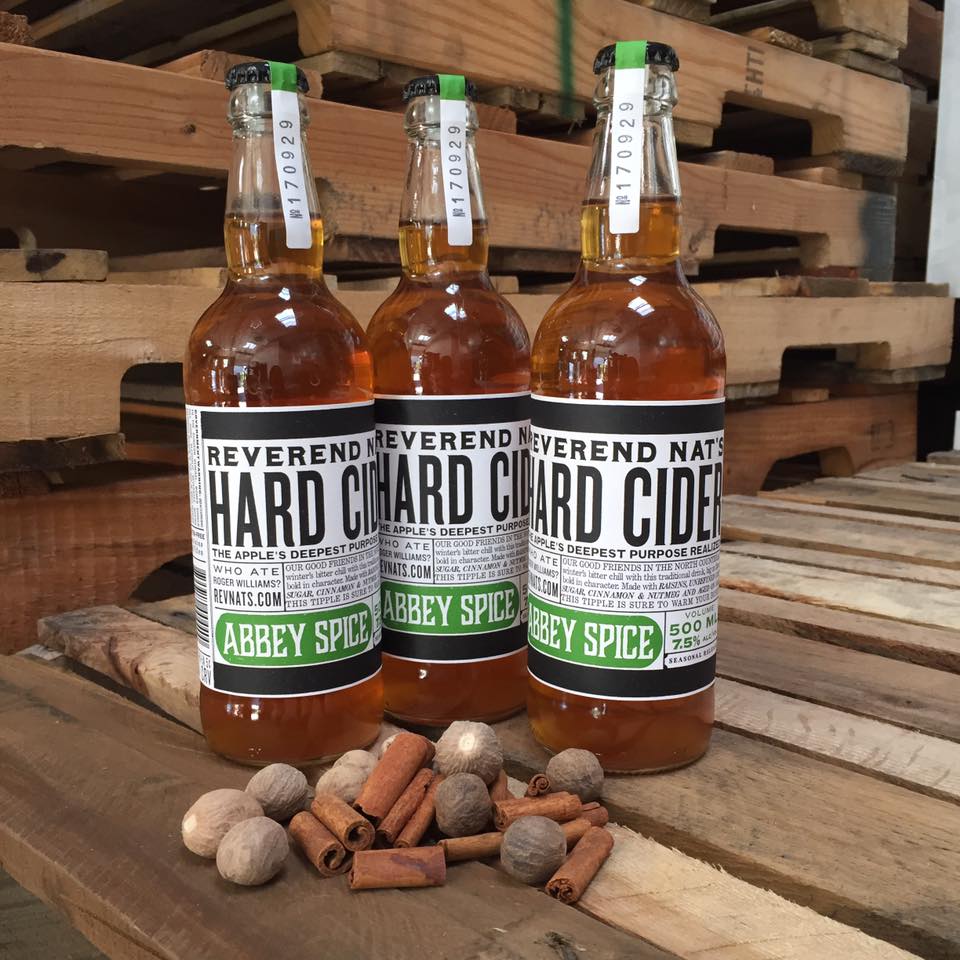 The Sour Cherry Sacrilege is one of the best ciders I've ever had. You can buy their ciders online and have them shipped to you if you live in the following states:
Oregon
Washington
California
Idaho
Montana
Colorado
New York
North Carolina
Like most ciders, they are all gluten free based on their FAQ's!
Craft Cider Brands on the East Coast
Shacksbury Cider – Vermont
Shacksbury Cider is one of the OG's of the cider world.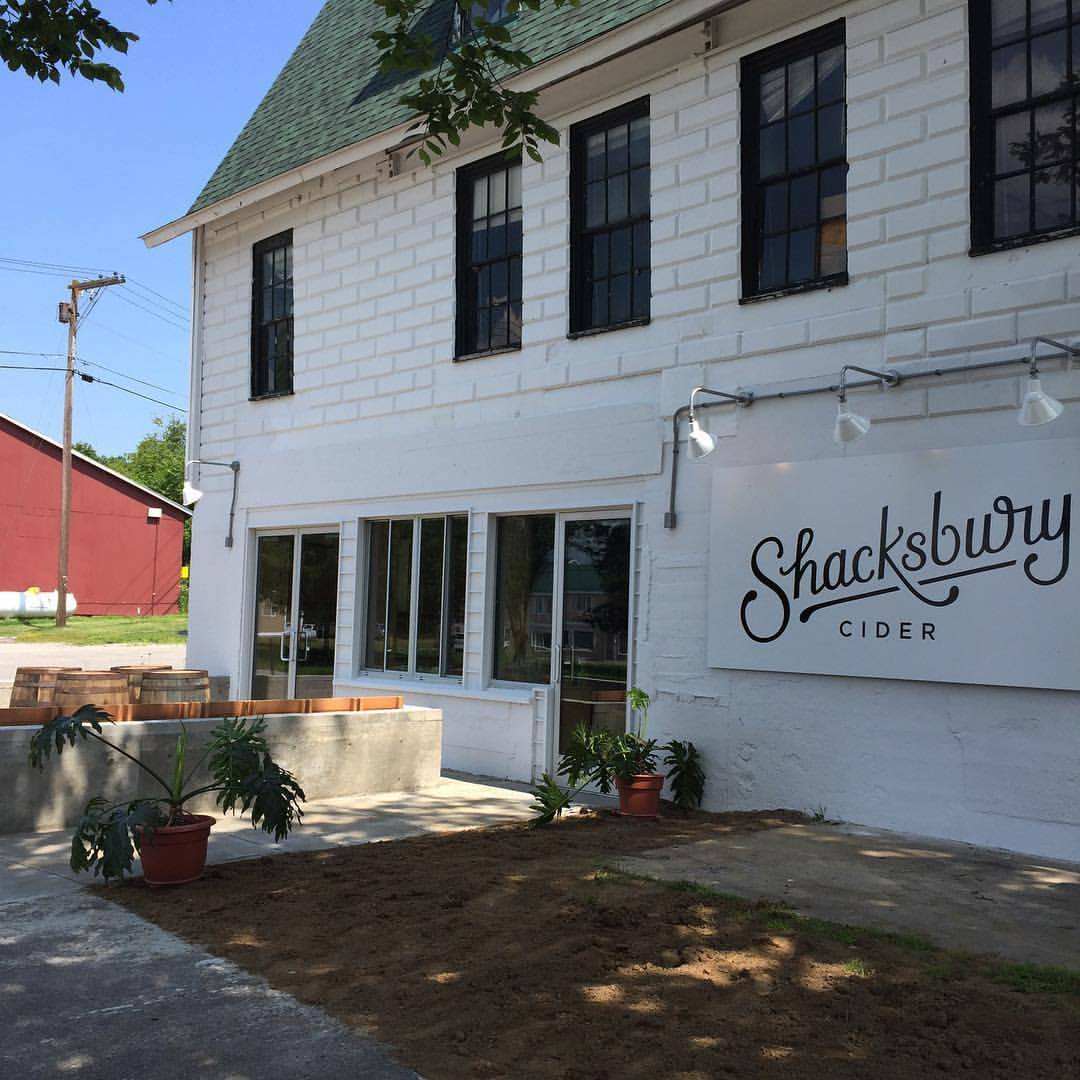 One of the things I really like about their brand is the fact that they really make the apple the hero of the story. Specifically, the Vermont apple. Here's what they say:
"The apples of America's early cider tradition, lost for a variety of reasons, are not hard to find in Vermont – once you know what you're looking for. Though far less numerous than they once were, the trees materialize around every bend, and over every hill, hiding in plain sight. To us, these trees represent a door to another time, and the basis for superior cider."


The Lost Apples – Shacksbury Cider Website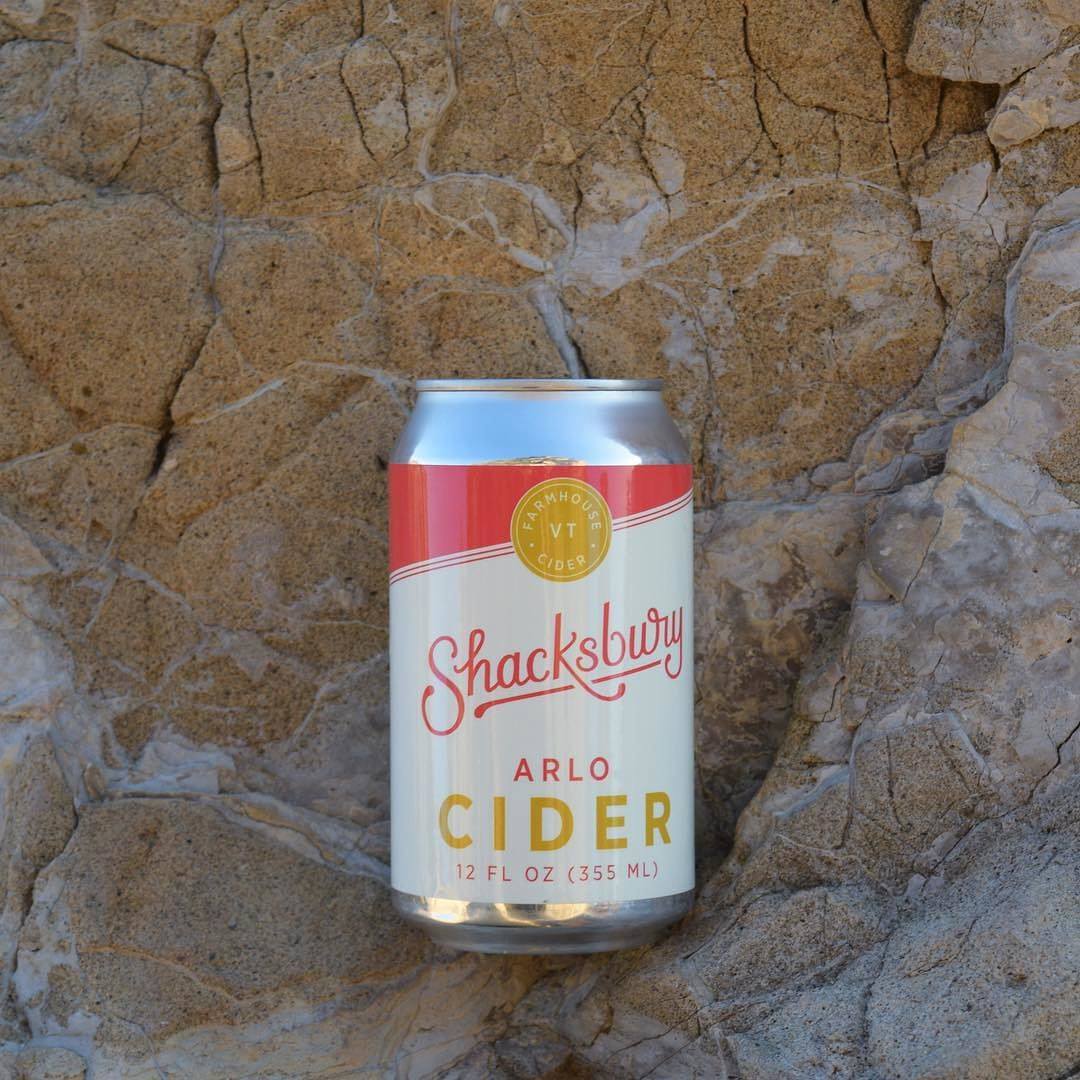 They have a line of core ciders in cans – including a Dry, a Rose, and the Arlo – a wild-tasting hard cider with 0g of residual sugar that is among the best dry ciders I've ever had. The Rose is also very pleasant – a surprisingly deep red color with lots of berry notes.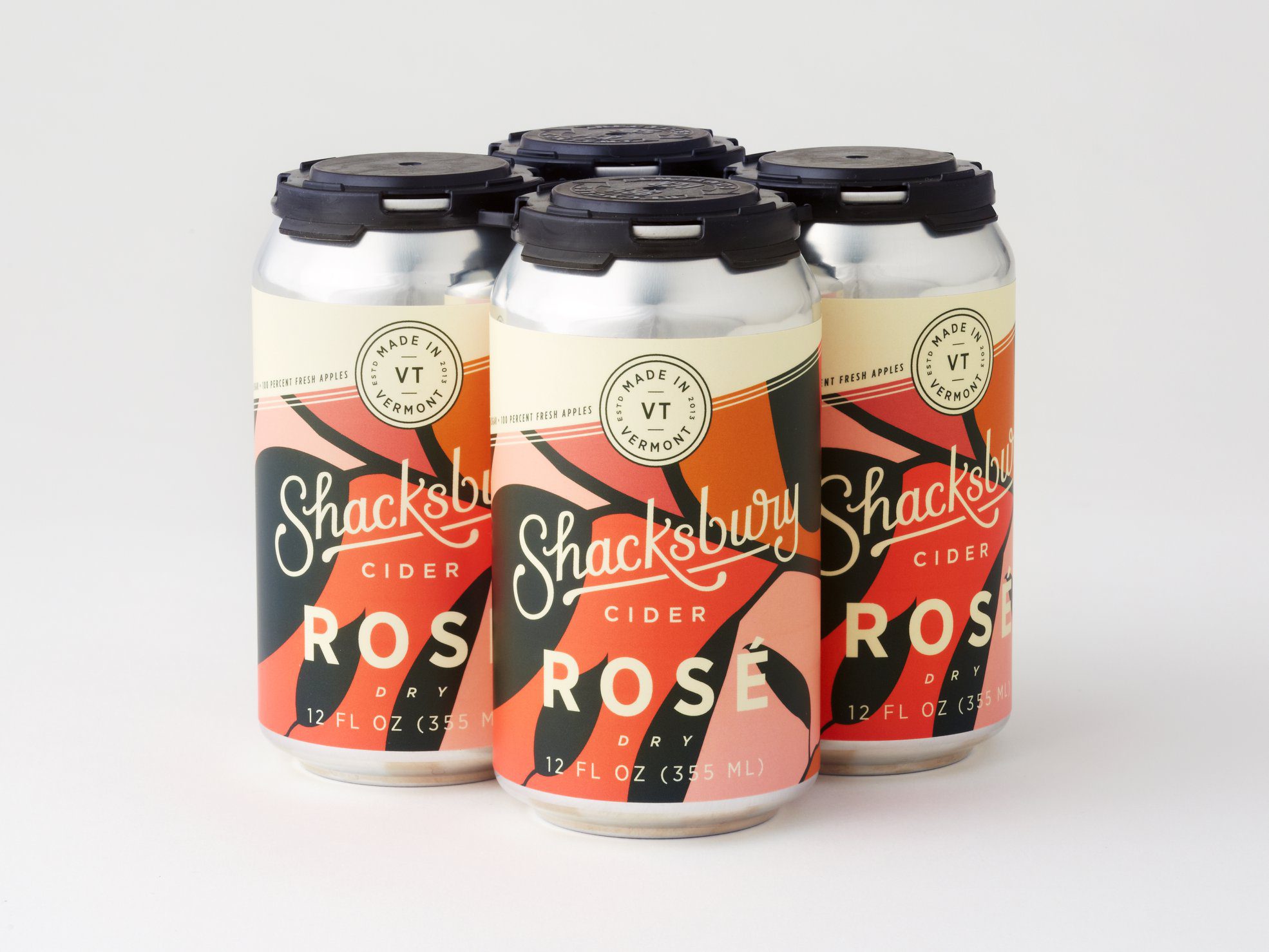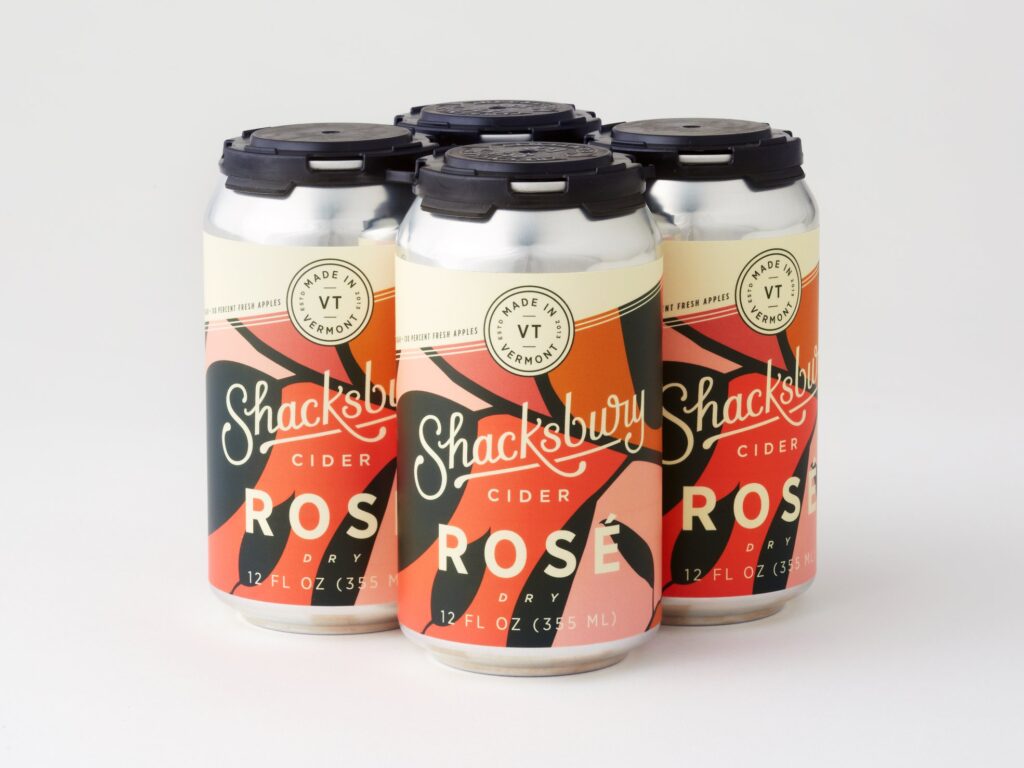 Then, they have a line of bottles (750ml) that are more experimental. I've only ever had the core ciders, but you can join their cider club to get the bottles shipped directly to you, or make a one-off order on their online store.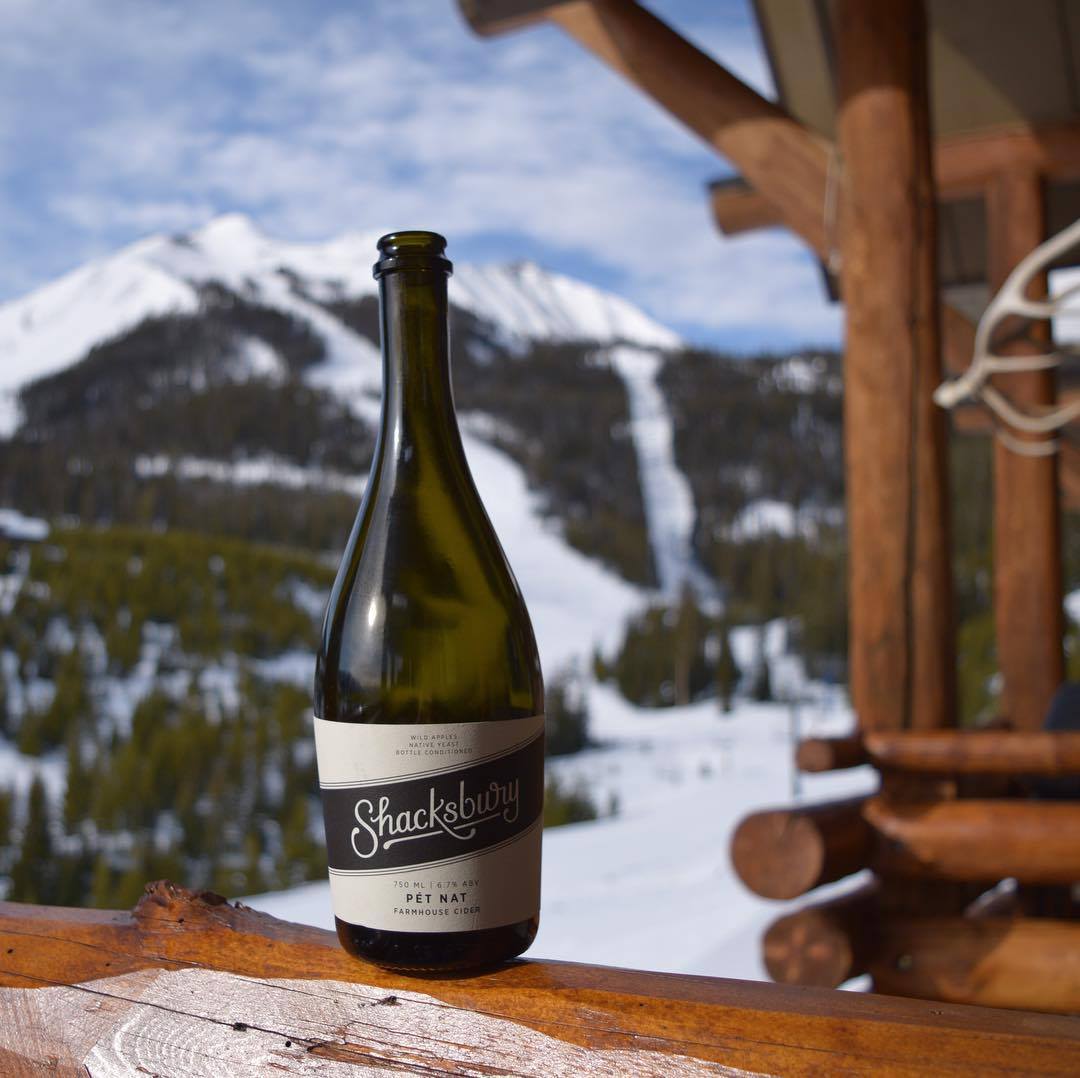 During the course of writing this article, I joined their cider club. Sue me.
Graft Cidery – New York
Full disclosure – I've had Graft Cider exactly once. But that one time made me want more for two reasons.
First, it's the prettiest packaging I've ever seen on a cider. Seriously, look at this.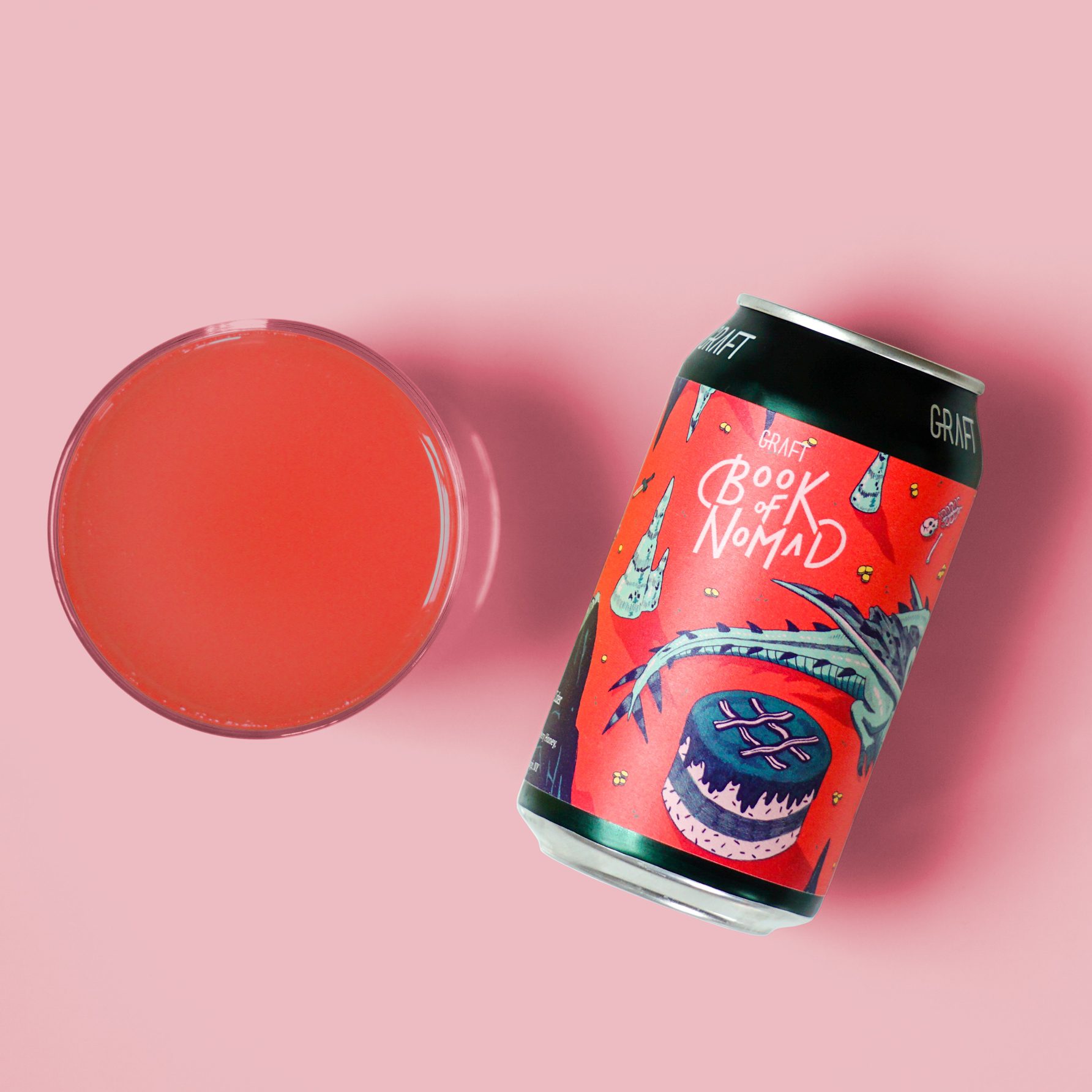 Second, it was SOUR. They're doing some really innovative stuff with their cider, and I can't wait to try more.
They make sour ciders that are much different than most cider companies, which goes back to what I said about "there's something for everyone in the cider world. It reminded me of "Sidra" from Spain – super dry, wild and unpredictable, tart, and a little bit sour.
In an interview with Cidercraft Magazine, the founder of Graft, Kyle Sherrer, said "I had this idea of setting up this world of Graft as a way of exploring flavors and new ways of thinking of cider. All I do is work so why not have a lot fun with it you know?"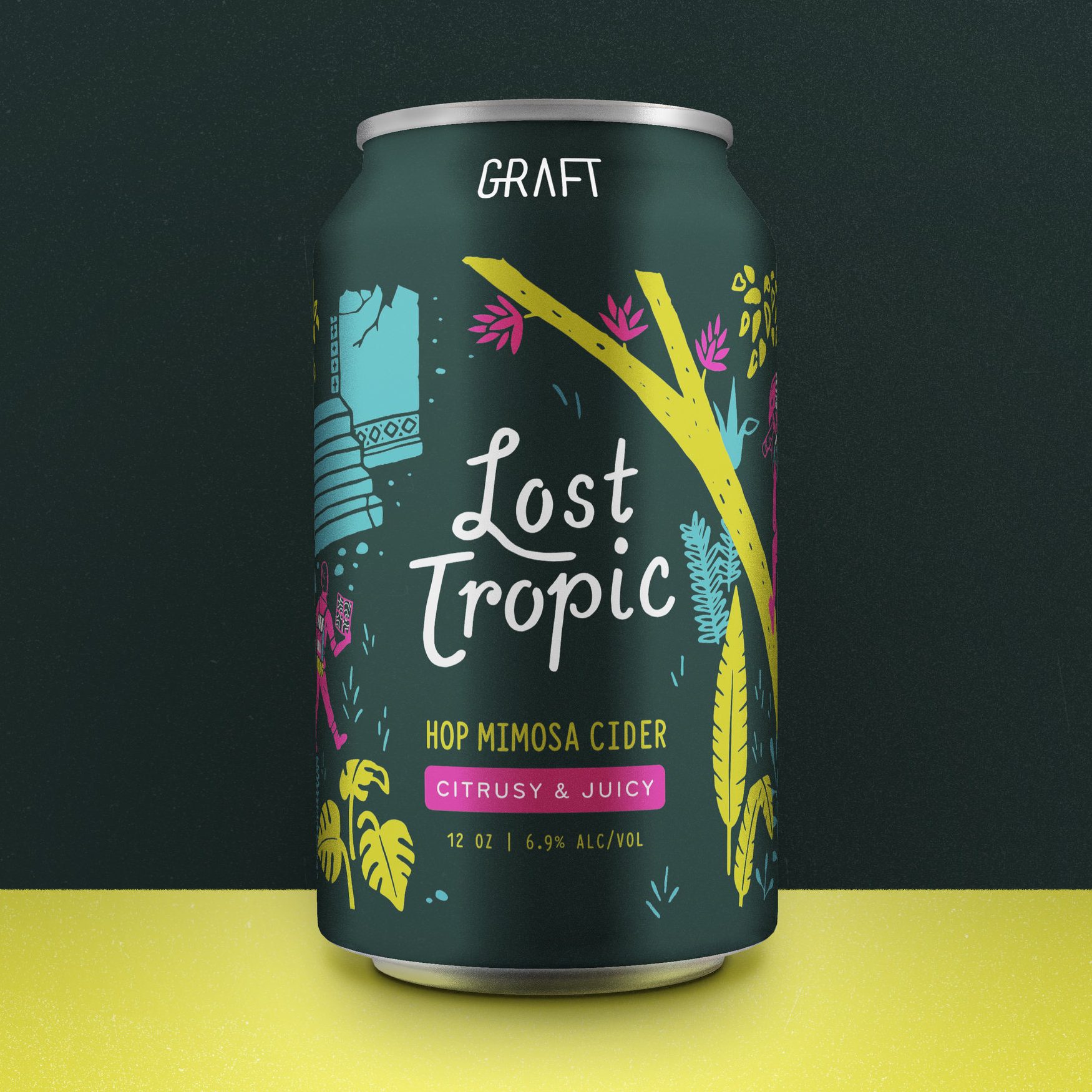 They certainly deliver on that promise, with their core line delivering a new cider experience to American cider, and some experimental lines like Cloud City – a line of milkshake-inspired ciders including a "tart cherry dreamsicle" flavor – and Book of Nomad, some experimental fruity ciders.
Count me in when I find them. All of their ciders are gluten free and free of preservatives.
The Best of Midwest Cider
Stem Cider – Denver, Colorado
I basically stumbled upon Stem Cider's Downtown Denver tasting room in 2017, and I immediately fell in love with their super dry Raspberry Cider. All of the ciders they make are on the dry side of things, which is exactly what I like.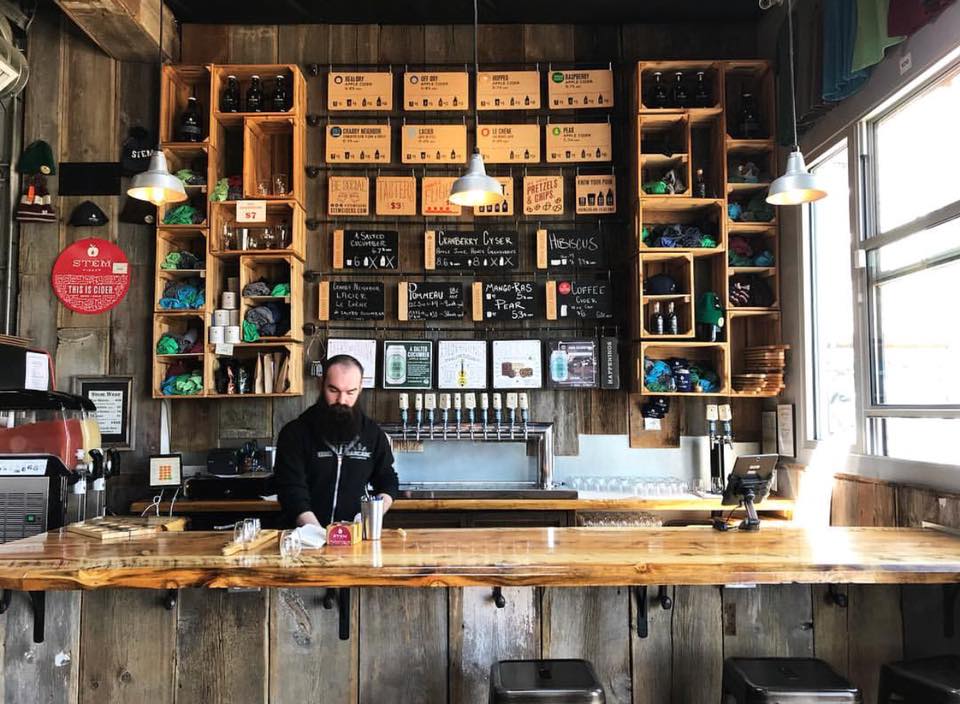 Next time I was in Colorado, I found out that they had opened "the Acreage" – a cider tasting room and restaurant on a hill in the suburbs of Denver. As soon as I saw it, I knew I had to go.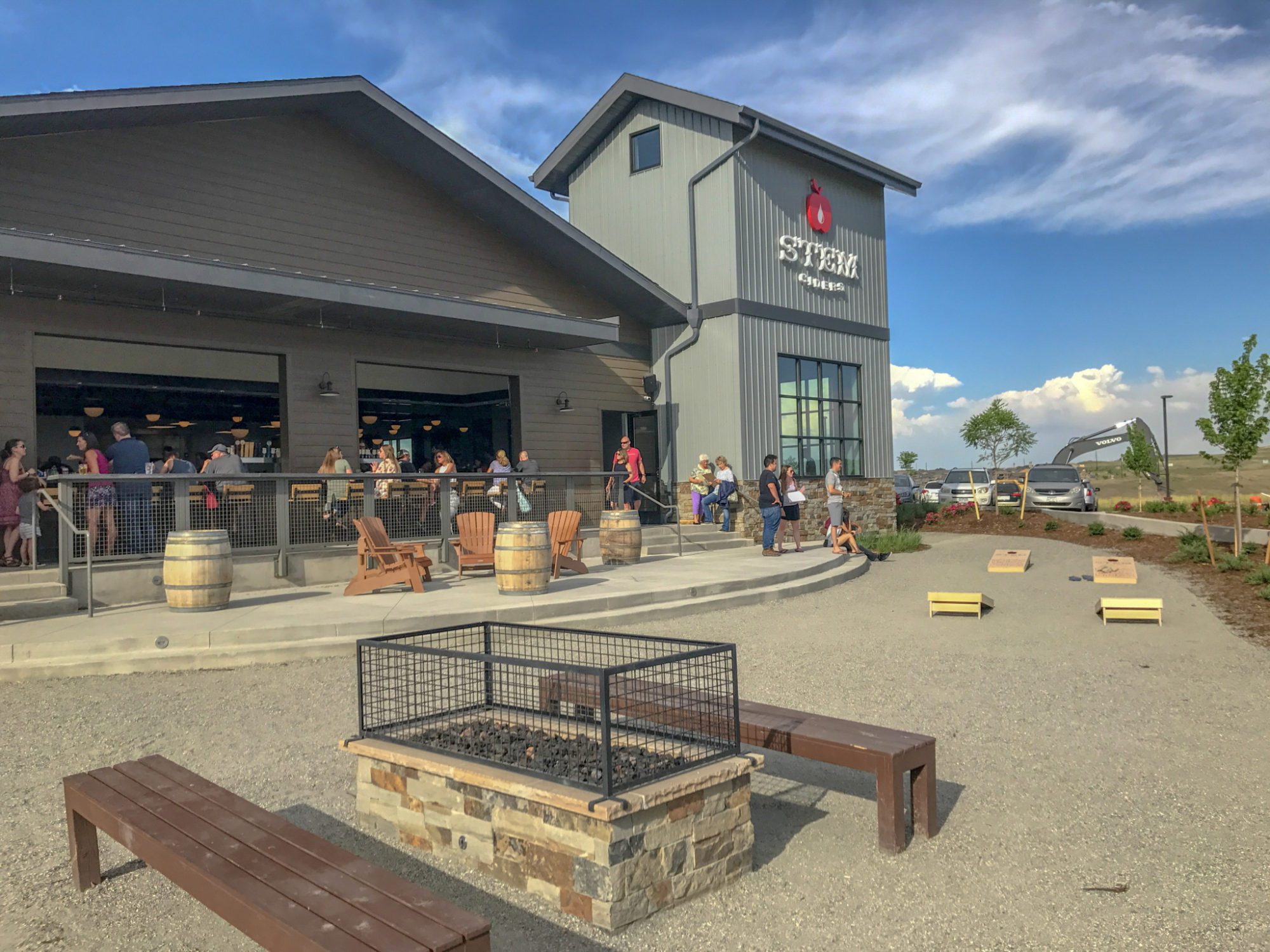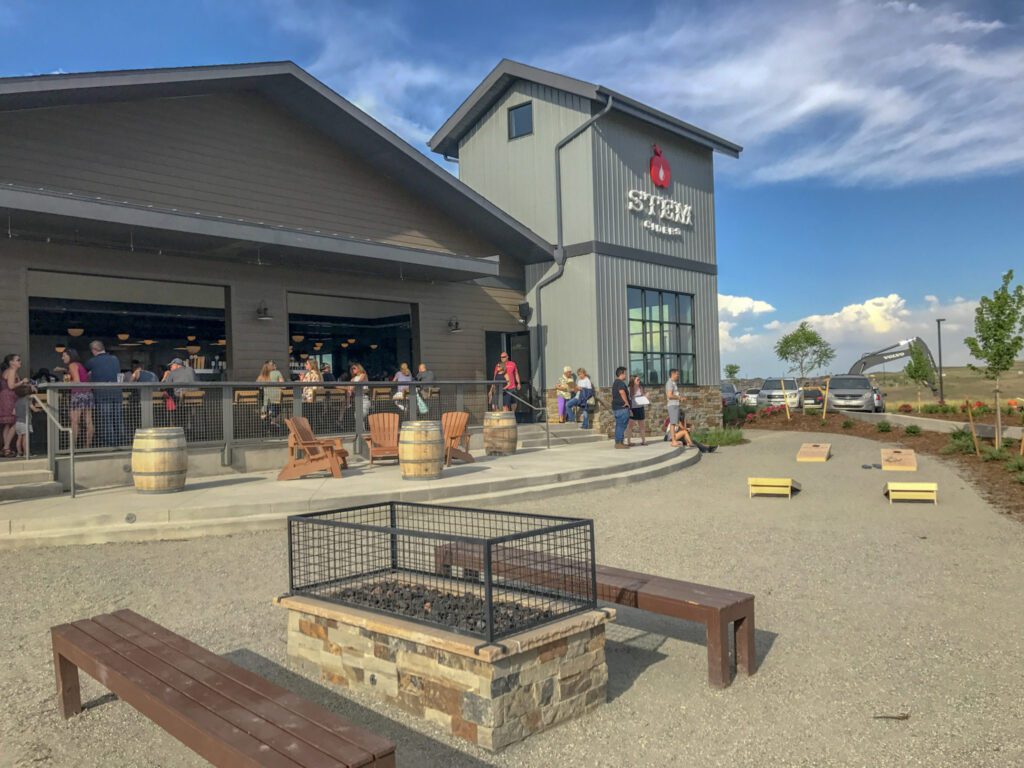 My fiance and I went on a hike in Rocky Mountain National Park in the morning, and stopped at Stem Ciders on the way back. Gluten free cider, gluten free cornbread, and a beautiful hike in the great outdoors. What could possibly be better? They have the usual dry, semi-dry, pear, etc – but they also have innovative combinations like Hibiscus Session and SALTED CUCUMBER, which is surprisingly refreshing and different than any other cider I've ever had.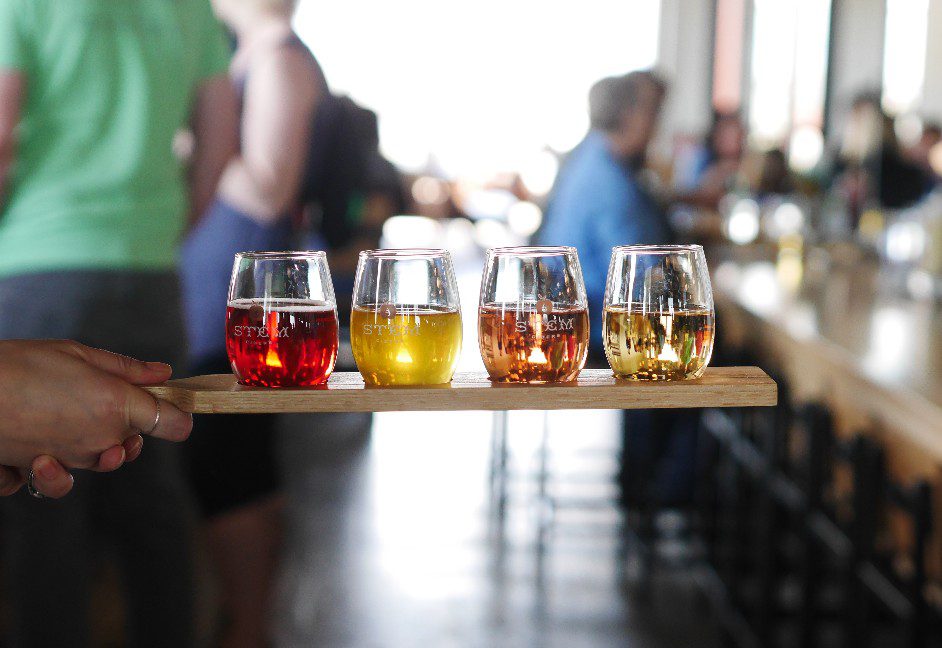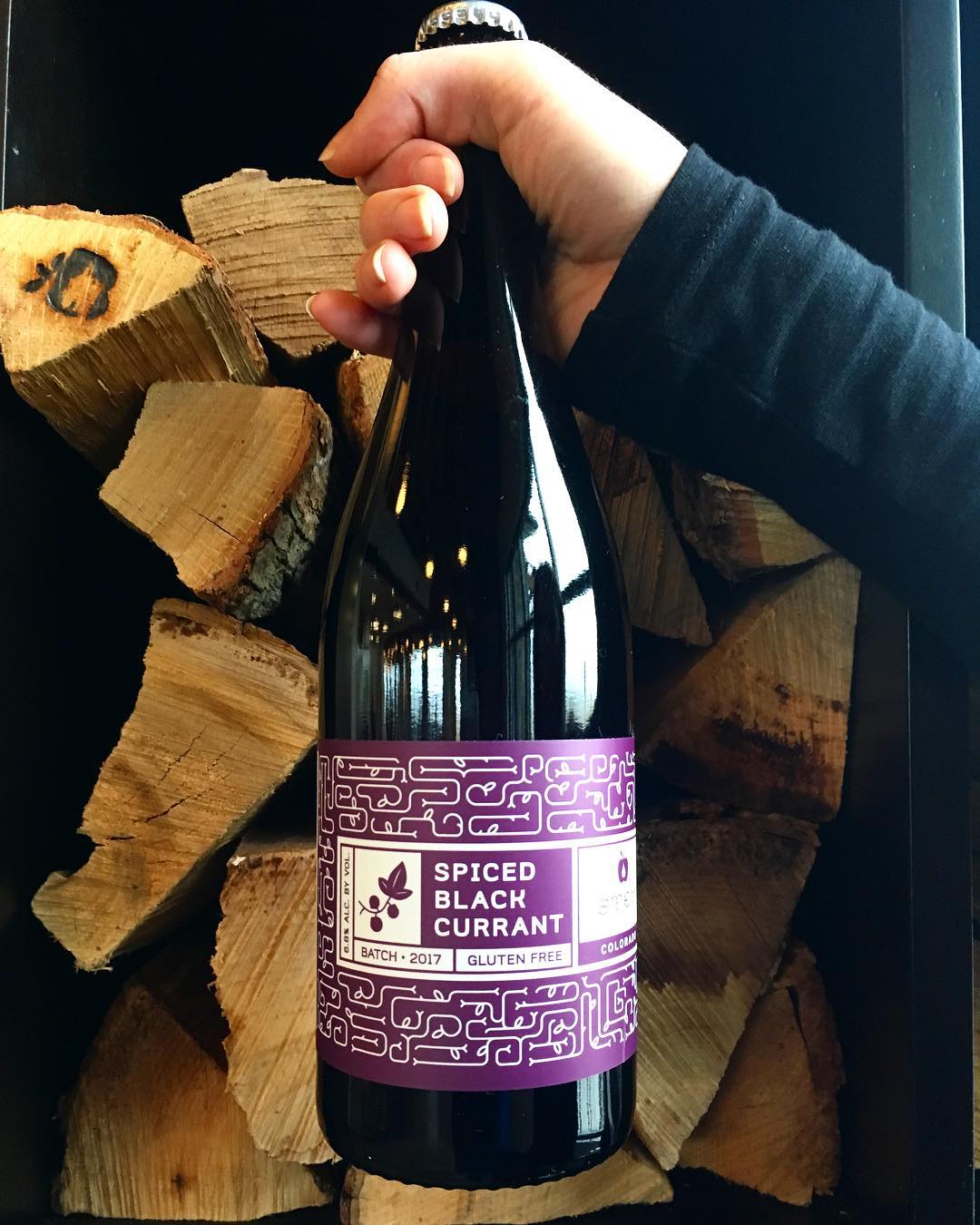 They also have a line of small batch ciders with flavors like Spiced Black Currant. Next time I'm in Colorado, I'll be picking up a suitcase full. I have my eyes on the Chile Guava, which I have yet to try. As soon as I see it, I will be buying it no questions asked.
Blake's Hard Cider – Michigan
I was on the lookout for Blake's on my last trip to Chicago, and I was able to find it (multiple times, might I add).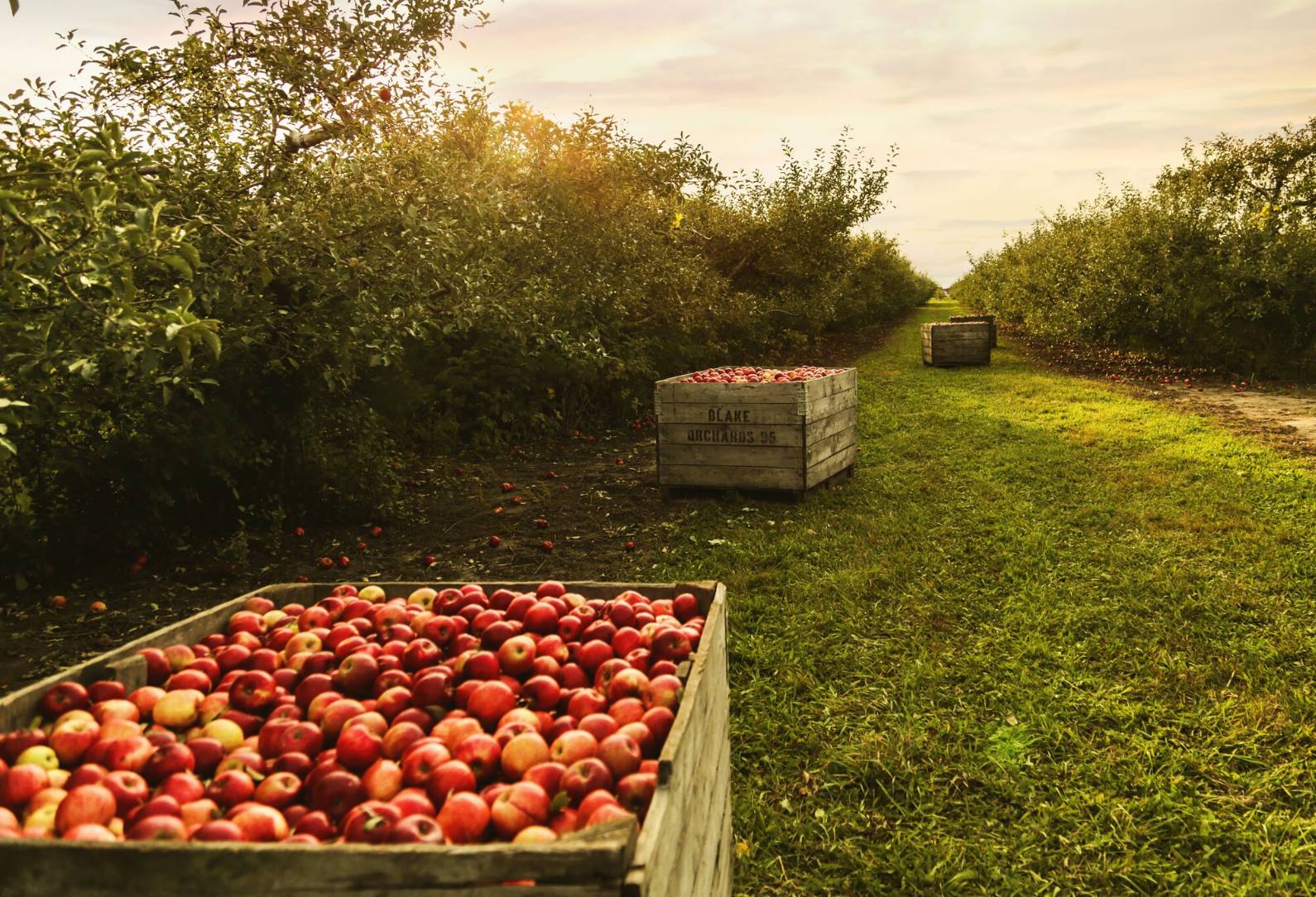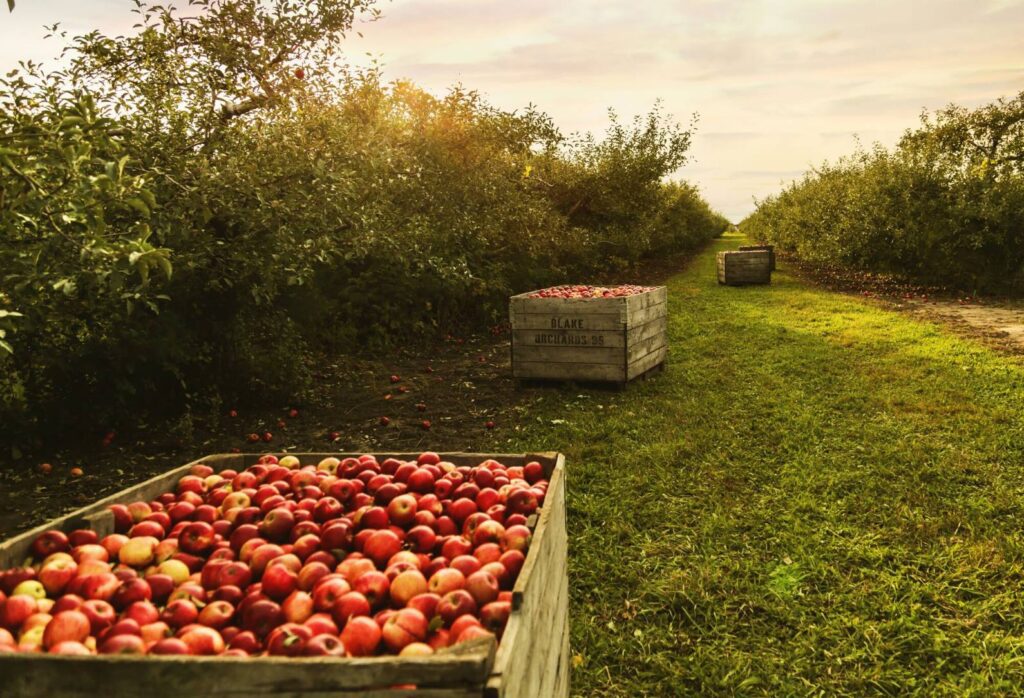 I first saw Blake's Hard Cider featured on an Esquire list of the best bars in America and was stunned. How often do you see a cider bar listed on round ups of the best bar in a given city, much less in the country? I haven't made it to their tasting room and orchard in Michigan yet, but it is on my list.
When I traveled to Chicago for work twice in one year, I immediately found myself on the lookout for the best ciders from the Midwest, and Blake's was one of the first I came across. They even had it in a grocery store! What a delightful surprise.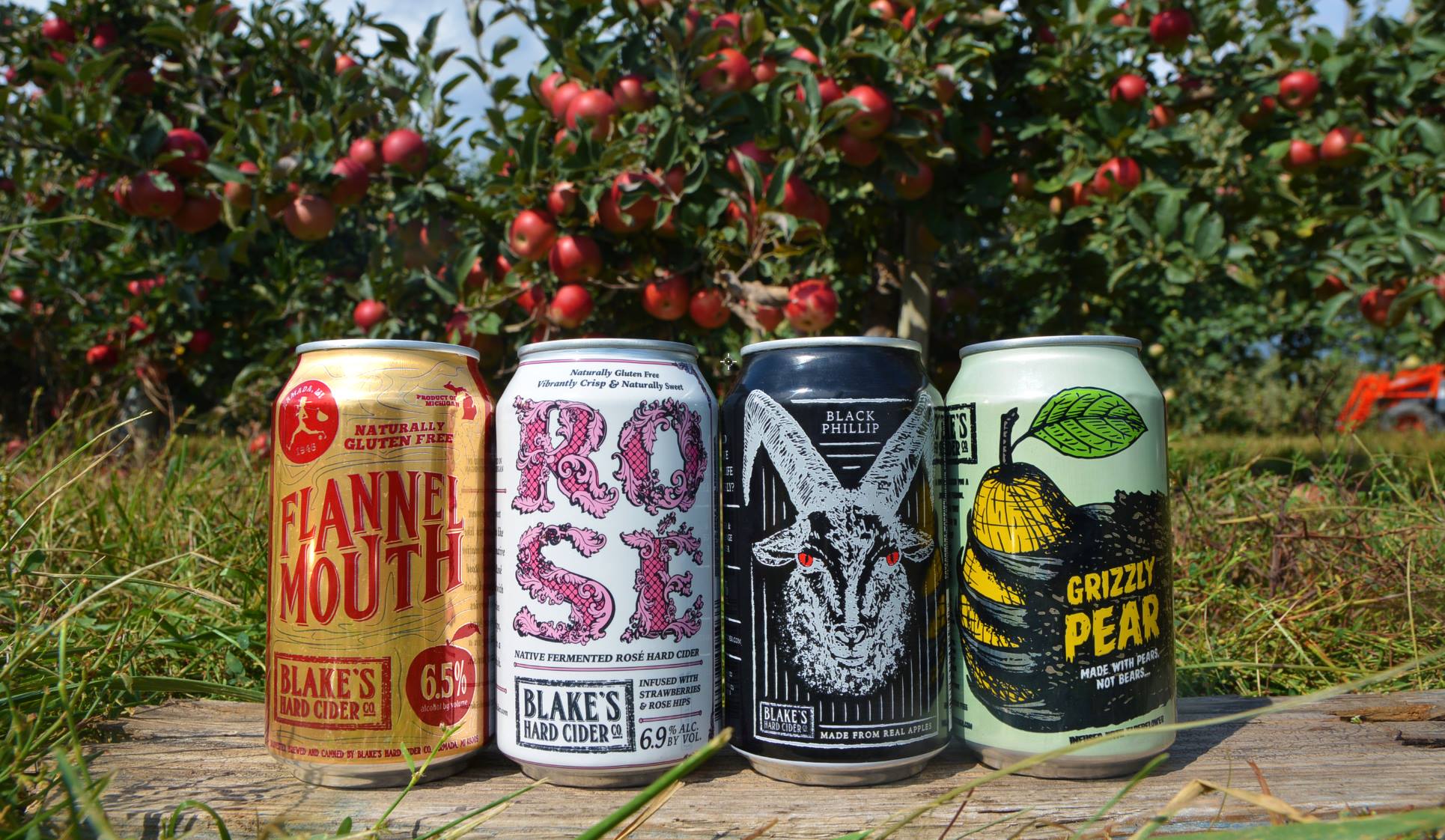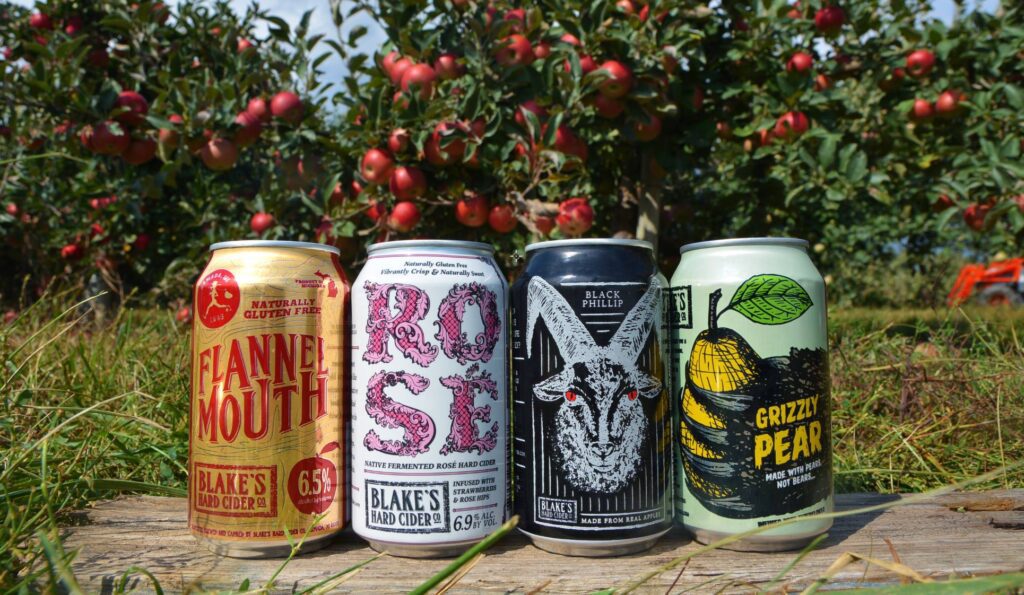 I don't remember exactly which cider I tried (this was several years ago), but in browsing their year round ciders, I'm intrigued by El Chavo (a combo of mango and habanero) and the Wakefire (cherries, orange peel and apples).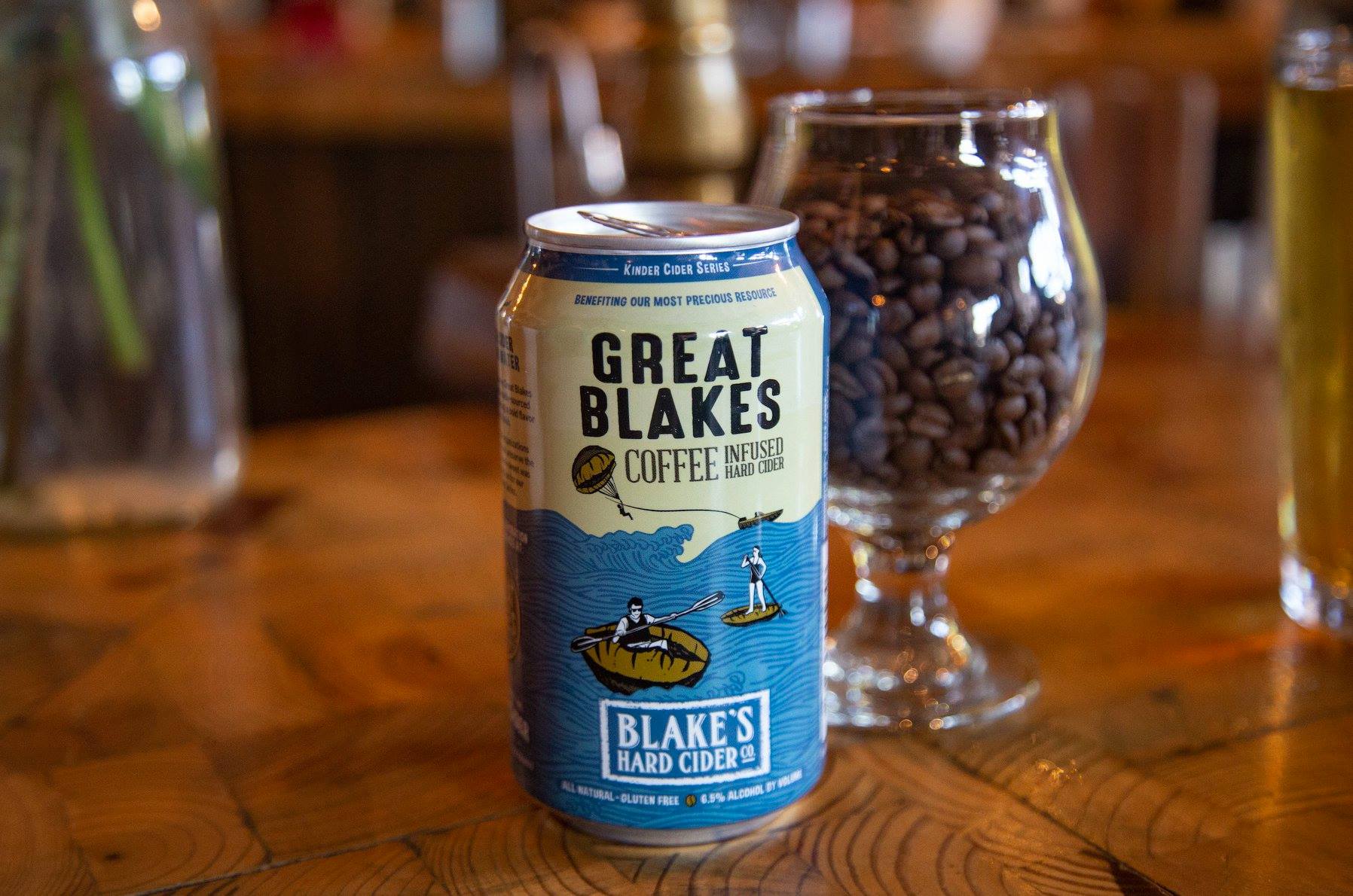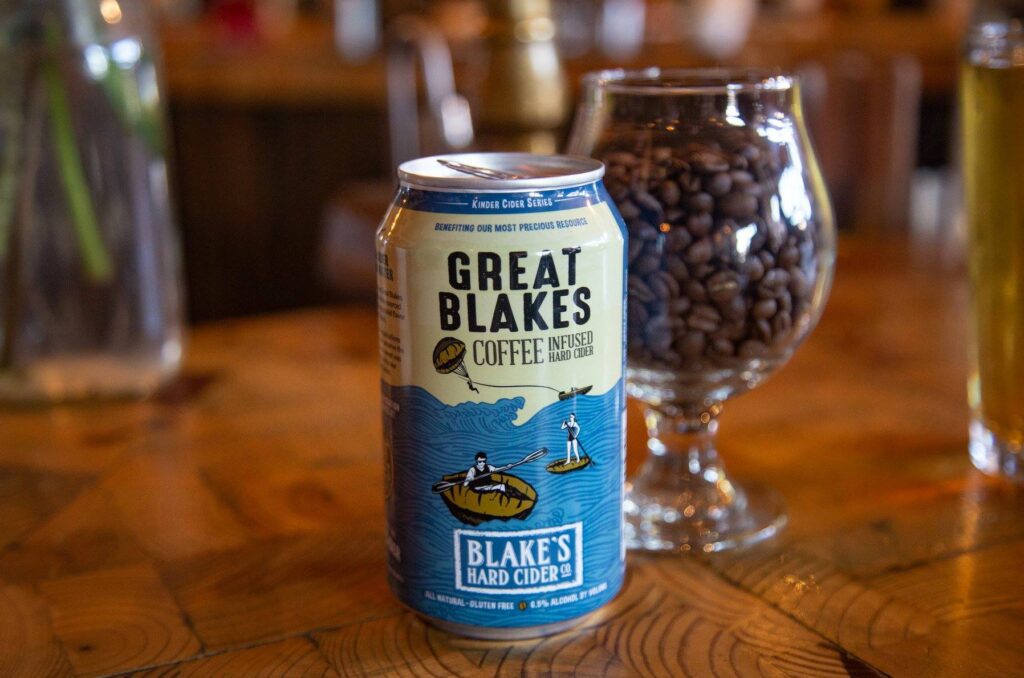 I also love that they have what they call the "Kinder Cider" series that donates a portion of sales to nonprofits. The one that caught my eye is the Great Blakes Coffee Cider, which partners with Great Lakes Proud and Freshwater Future to raise awareness and funds for the conservation of the Great Lakes. Great cider for a great cause.
They have a seemingly endless lineup of ciders that rotates throughout the year – highly recommend their cider if you find yourself searching for some of the best hard cider in the Midwest.
All of their ciders are naturally gluten free and made from apples, which they have been growing for 70+ years in Michigan. They have 45,000+ apple trees!
Conclusion: There's Something For Everyone In the World of Hard Cider!
Whether you're into sweet, dry, sour, or beer-like ciders, there's something for everyone.
This is a list of the 9 best cider brands according to me, but I am sure I'm missing some really great ciders out there. As I explore the world of cider, I will continually update this post.