Hey Friend
Welcome to Wheatless Wanderlust.
You're probably here because you're wondering "who are these two anyway?"
First of all, thank you for taking a couple of minutes out of your day to ask yourself that question. We're flattered and grateful. Seriously.
This site is made for travelers who want to fall in love with something new, and are open to new ideas, experiences, and cultures. We do tons research before our trips, and are sharing our finds, tips, and tricks with you.
In February 2020, we quit our jobs and set out to travel the world for a year. It's something we had been talking about since, like, our third date, and we finally made the leap after saving money and planning for years.
As you can imagine, the timing was a little questionable.
But there was a silver lining that came out of us having to cancel our grandiose travel plans and stay home for a couple of months. We were reminded that you don't need to travel halfway around the world to have incredible travel experiences, and we set out on a US road trip in our Honda Odyssey (named "Homer") to explore the Pacific Northwest and beyond.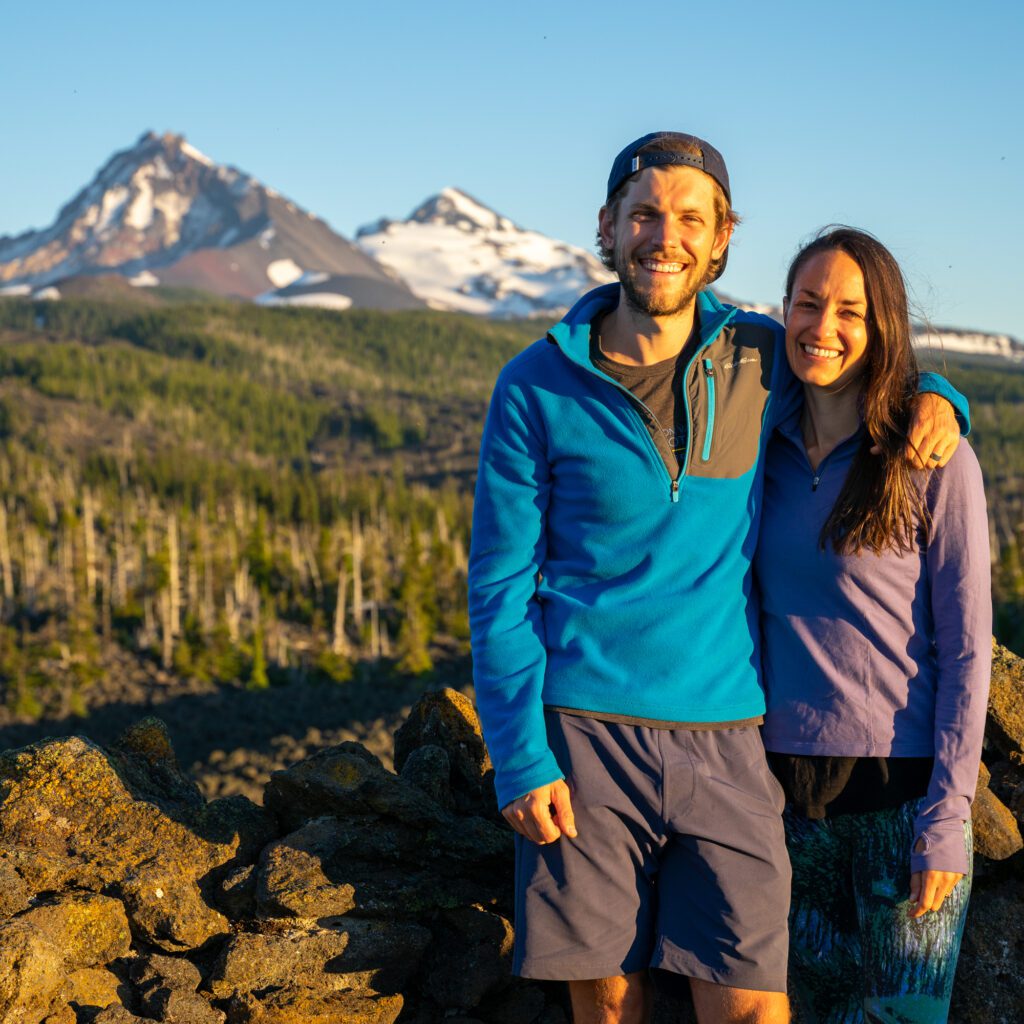 A Little About Us, and What This Site Is All About
Hey friend, we're Matt and Alysha, the two gluten free foodies, nature lovers, and curious world travelers behind the travel guides on this site.
Matt is the Celiac / main writer / Chief Coffee Officer / picture taker.
Alysha is the editor / fact-checker / chai tester / chief hiking officer.
Matt is from Seattle and loves the Pacific Northwest. Though it took him until 2020 to finally make it to both Mount Rainier National Park and Olympic National Park.
Alysha is a born and bred Californian who basically grew up on a hiking trail and taught Matt to leave his city-boy roots behind and embrace the outdoors.
We met in 2014 in San Francisco, and got married in 2019 before we made the decision to quit our jobs and travel the world in February 2020.
We live for the exhilaration that you get when you discover something new, and it quickly becomes one of your favorites. That's what unforgettable travel experiences are made of.
It might be a hipster coffee shop in Melbourne, Australia (that took us WAY too long to find), or a cooking class down in Medellin, Colombia that we did entirely in Spanish, despite being mediocre Spanish speakers (at best), or an unforgettable six weeks in Oregon living in our van and camping and hiking all day and night.
Whatever your passion or interests are, this site is full of super detailed, curated travel guides to help you find the best spots – like hipster coffee shops, gluten free restaurants, and wine bars – and experiences – like walking tours and cooking classes led by locals – to help you plan an unforgettable trip, and discover something new along the way.
Our hope is that you'll find something new, fall head-over-heels in love with it, and it'll be a meaningful part of the story that you retell over and over again to your friends and family for years to come.
Who is this site for? If you like hipster coffee shops, being outside and experiencing nature, walking tours, and cocktail bars with an unmarked door in a back alley, you're in the right place. And we hope you discover something new that enriches your travel experience.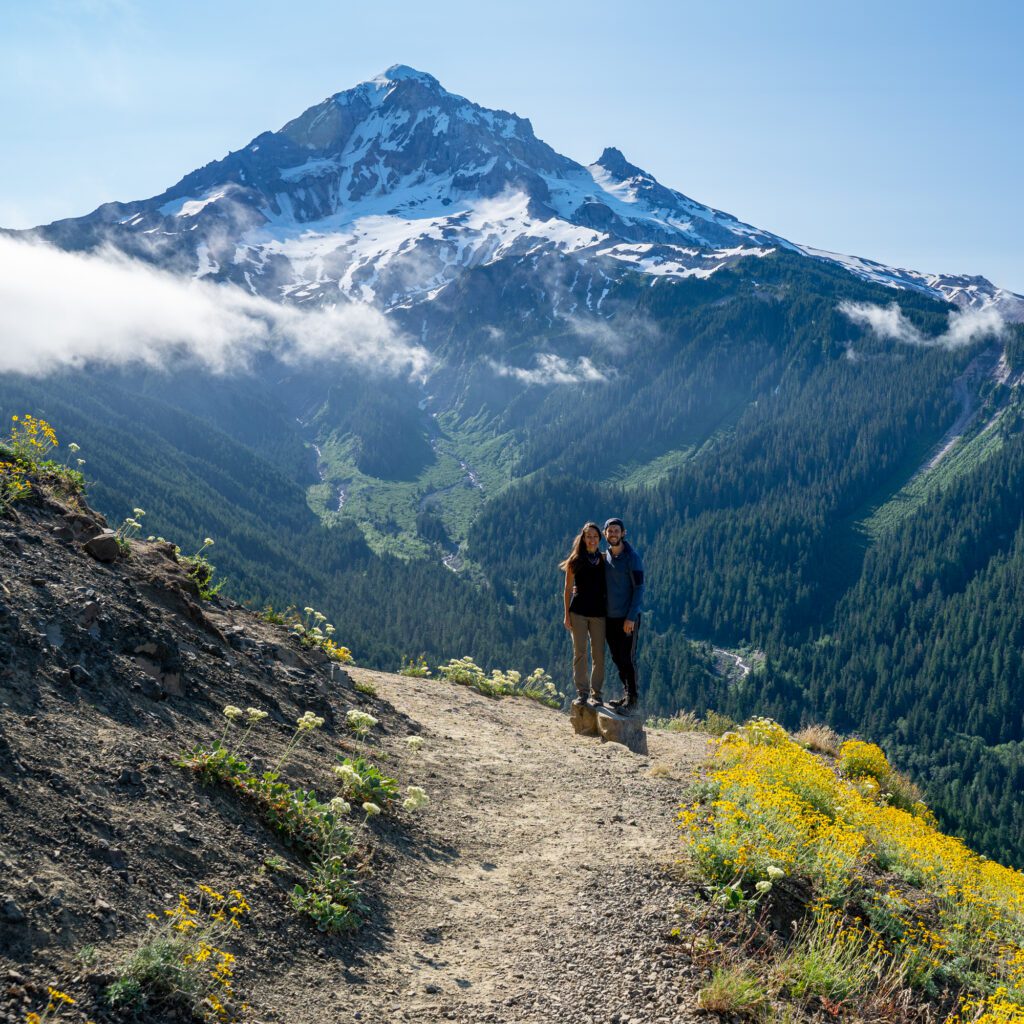 Why Did I Start Wheatless Wanderlust?
I (Matt) have Celiac Disease, and this site truly began when I started writing gluten free travel guides for myself and the trips I was planning. Then one day, someone suggested I put them online.
So there I was, writing guides for cities like Rome, Paris, and my hometown of Seattle. And it was going great.
Then, one day on a trip to Seattle at the Counter Culture Coffee "Tasting at 10", my older brother said something to me that stuck with me.
"Even though I live here, I look forward to you coming to town because I'll always discover something new that I wouldn't have found on my own." Or something like that.
We still write gluten free travel guides. That's not going to change. But food is only part of the experience when I'm traveling. It's like the 80/20 rule, and food is the 20%.
So we also write city guides to help you uncover the hidden gems – like the best coffee shop hidden in an alleyway behind a gas station, or the cocktail bar without a real door that you have to knock three times and say a password to get in.
Our favorite thing to write is detailed itineraries for places we've visited to take my experiences and lessons learned, and turn them into a perfectly curated (according to me) encapsulation of the city, country, or region I'm writing about.
Even if you're not gluten free, we bet you'll discover something new. And that's what it's all about, right?
Our Travel Philosophy
Our travel philosophy can be summed up with "walk – coffee – walk – eat – walk – eat – repeat."
Cities are best explored on foot, block by block. Unless it's winter in Sweden and your toes will literally freeze off if you spend too much time outside, you should explore on foot. You never know what you'll find!
Cooking classes with locals (along with food tours and market tours) are the best way to learn about the food culture of a new city or place.
Having Celiac Disease or other food restrictions shouldn't stop you from making your travel dreams come true, but it does change the way you have to go about it.
I'm a city boy at heart, but my wife, Alysha, dragged me (kicking and screaming) to Patagonia for my first trip to South America, and my alter ego "Mountain Matt" was born. I fell head-over-heels in love with the outdoors, and you can often find me on the hiking trails or in the backcountry.
You probably don't need to go to ALL the museums, even in a place like Paris or Rome. Signed, a former museum addict. Pick your top two, and save the rest for your next visit so that you still have time to do some good old fashioned exploring.
The best way to find hidden gems is to connect with locals. Take a cooking class, a walking tour, or stay at a hostel to get the insider knowledge.
Where to Start
It depends on what you're into.
If you're a Celiac or gluten free traveler, start with our guide to gluten free travel.
Otherwise, click on a category below to start browsing.
Here are my latest posts.
Cheers!